Going out for Valentine's day, but not sure what to wear? I've picked the top looks for everything from a fancy dinner out to a casual evening at the movies.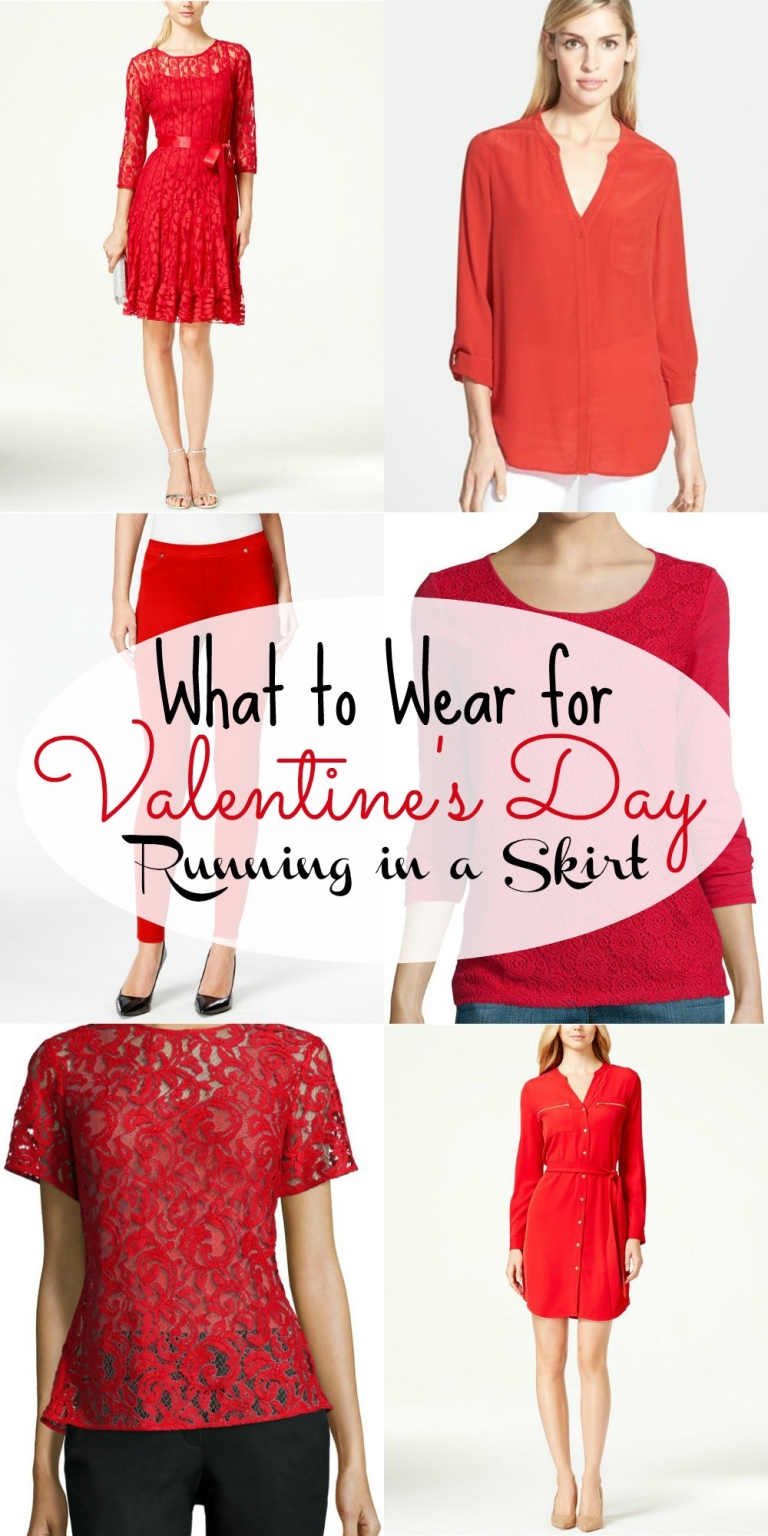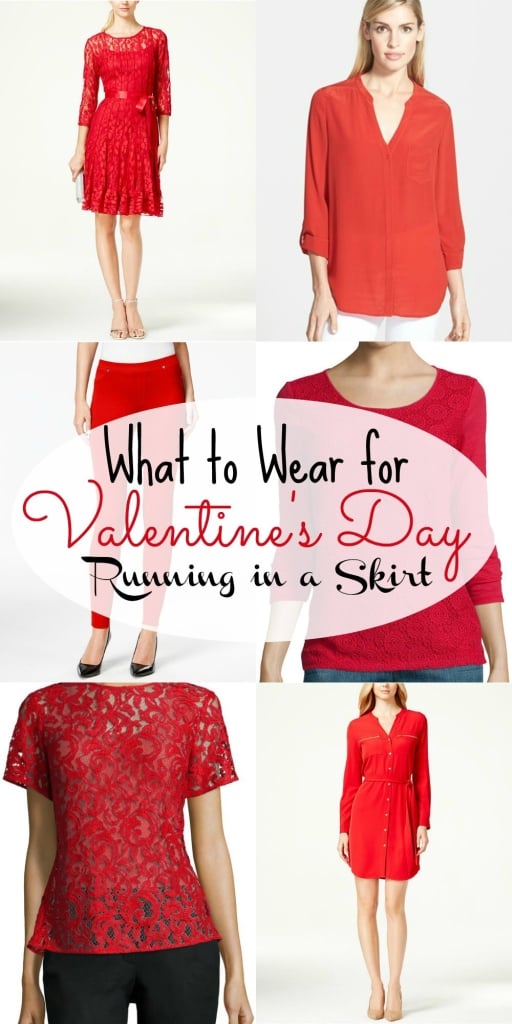 Hi friends!
I think I might love the idea of shopping for Valentine's day more than the actual holiday! haha! I'll take any excuse to buy a new dress.
I'm sharing the shopping love today with my Valentine's day finds. These are some adorable red looks for the big day. Yes, you can wear pink or another color, but there is something bold about red, that I really enjoy for this holiday. I put some styling notes alongside the items as well. I tried to cover everything from a fancy date night to a casual movie night. Just call me your personal shopper 🙂
Date Night Dresses
Macy's, Calvin Klein Red Shirt Dress. Also in blue or black. $79.99 <---originally $119!
I love the simplicity of a shirt dress and this Calvin Klein one has it all. Bonus points for a sleeved dress for February. Who wants to be freezing anyway? I love the zipper details on this and the short, but not too short length. You can pair this with nude heels like shown or add black heals. Other options are black tights and boots for colder climates.
Macy's, Illusion Floral Lace Dress, $99
This sweet dress just screams Valentine's day to me! I've been loving lace overlay dresess for well over a year now and it is still a classic look that is very much in style. Pair this dress with dressy shoes, red suede pumps below or tights and boots.
Red Suede Shoes
Lord & Taylor, Vince Camuto Red Suede Heels, $119
If you don't want to wear head to toe red, try adding an amazing red shoe to an outfit you already have! This is a gorgeous shoe that will stand the test of time.
Nine West Suede Heels with Bow, $40.79
This is a great buy for a similar look! I adore the simple bow on the ankle and the closed toe suede front that is perfect for winter. This shoe would elevate any look you already own.
Lace Overlay Shirts
Liz Claiborne Lace Overly T-shirt, $14.99 <--- sale, total steal!
Going out for Valentine's day, but not doing anything fancy? Try this steal of a deal lace overlay shirt. It would be perfect with boyfriend jeans and black or nude flats.
Michael Kors Paisley Lace Peplum Tee, $99.50
This is such a gorgeous look! If you want to dress up a little more, but still wear jeans, this Michael Kors top is perfection. You could also pair this with a long pencil skirt and heels.
Red Leggings
Macy's, Pull-On Twill Leggings $28.99 <--- sale!
Because let's be real... everyone is all about the leggings this year. Swap out your favorite black pair for a pop or red for Valentine's day.
H&M Slim Fit Treggings, $17.99
These are similar, but at a slightly less price point.
Silky Red Blouse
Nordstrom, Trouve Silk Blouse, $74
This shirt screams comfortable AND refined. Pair this shirt with skinny trousers for a comfortable, yet still polished Valentine's day look. You can easily wear flats or heels.
Nordstom, Pleione Faux Wrap Blouse, $49.90 <---sale
Here's another option at an even better price point!
Thanks for stopping by today! Have a great weekend and come back Monday for a photo dump from my Valentine's weekend. Hopefully it's a good one.
The above links are affiliate links and I do make a small commission from any clicks or purchases. It does not cost you anything. Thank you for supporting Running in a Skirt.
I'm linking up with: Nicole for the Fit and Fashionable, Tara for Fashion Friday, Fashion Friday , Jolynne Shane for Fashion Friday, Turning Heads Tuesday and Bloggers Who Inspire Me. Thank you so much for the lovely linkup ladies.
Your turn!
What are you wearing for Valentine's day?