We are back from the loveliest week in Turks and Caicos. The trip marked a lot of firsts for us as a family and the boys including their first time flying on a commercial jet (they have nearly 90 flights in our small plane but none in a jet,) their first time out of the country, and our first time traveling as a family to more of a resort than a vacation rental.
We were nervous about many things leading up to the trip since it was the first time making such a big trip with the boys, but it all worked out in the end and we had a fantastic time. I am so grateful we got to go!
The Hub's and I had been to Turks in Caicos back in 2014 and loved it and thought it would be the perfect spot for a more adventurous trip with the boys, but still pretty safe. We were right! The island and resort - Beaches Turks and Caicos - was super kid friendly and the boys had an absolute blast. It felt like a big adventure to us and the boys.
The highlight of the trip was the gorgeous beaches. Turks and Caicos are known for its gorgeous white beaches with bright teal water, much like the Bahamas.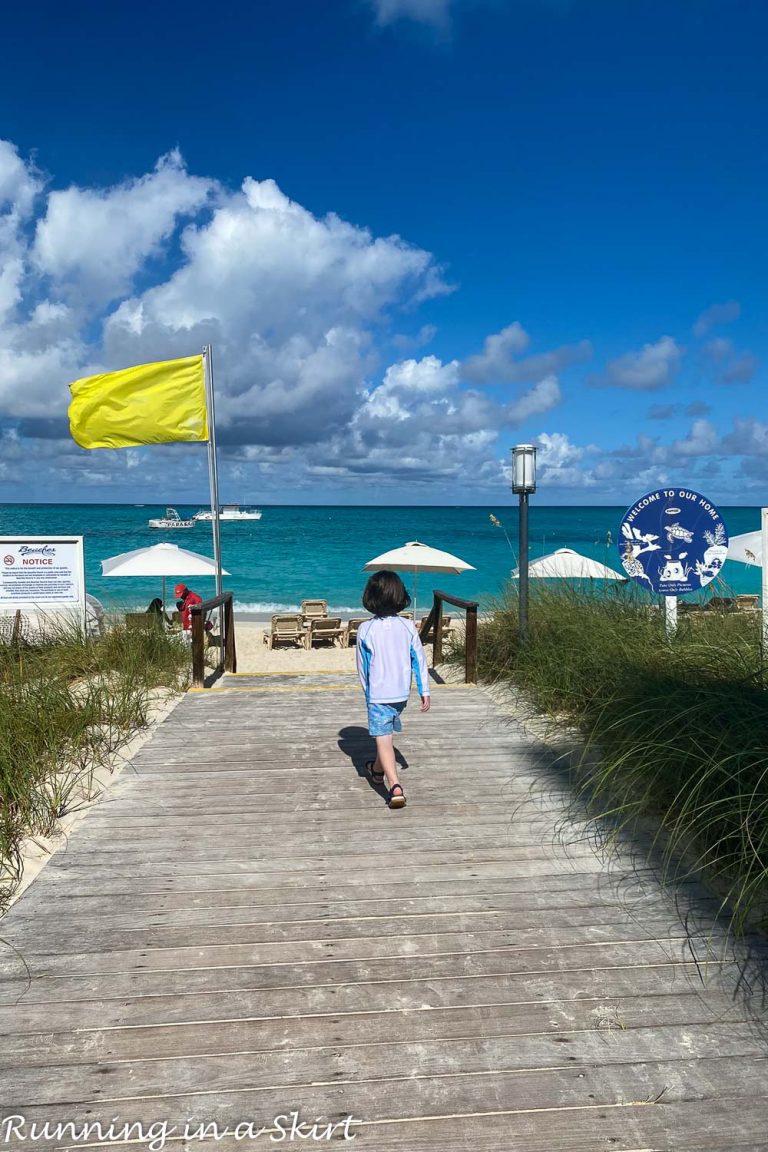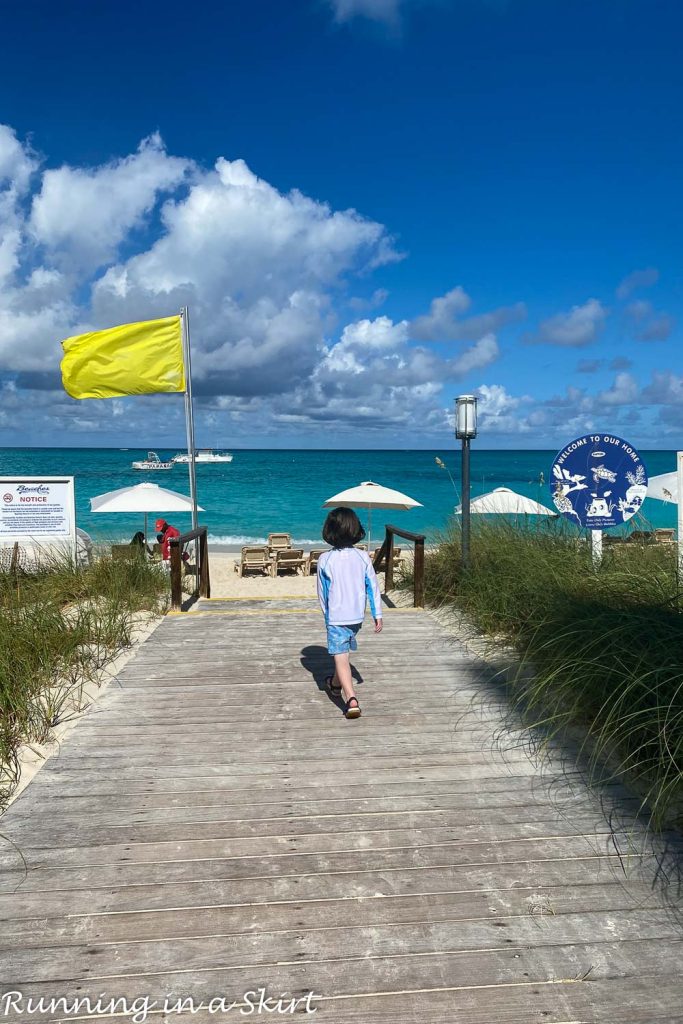 The water was warm enough to play in, which was so lovely for this time of year.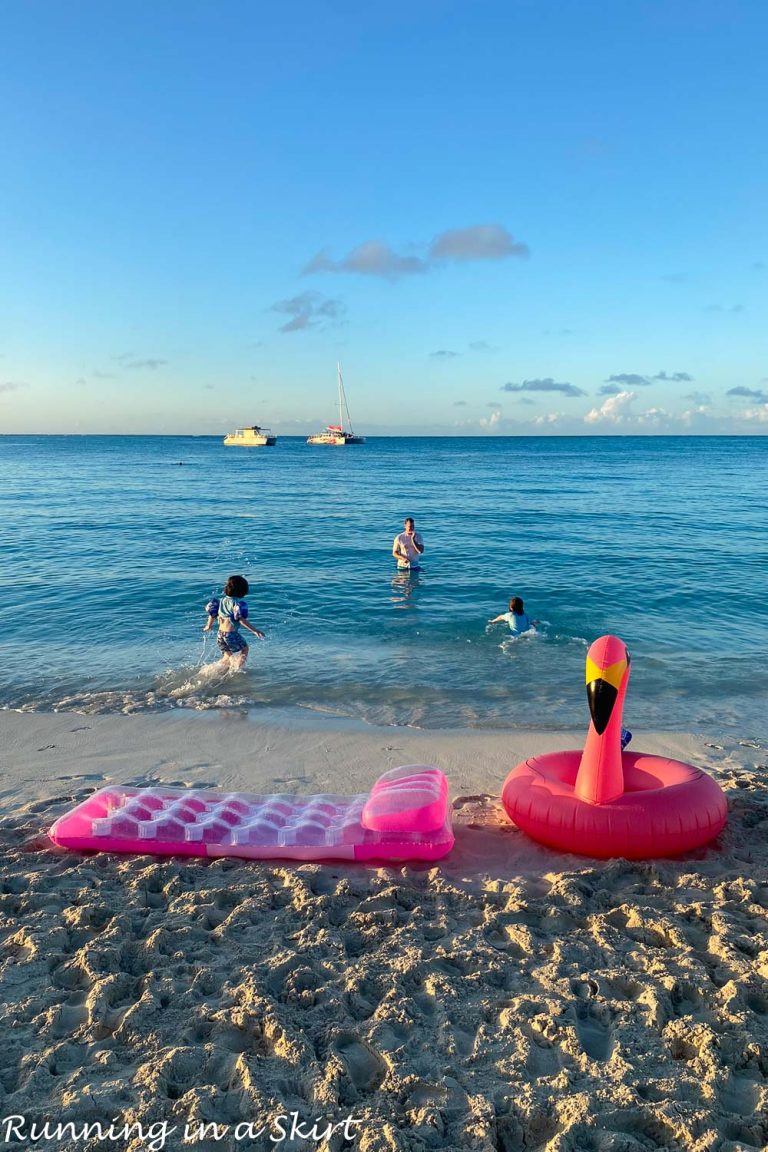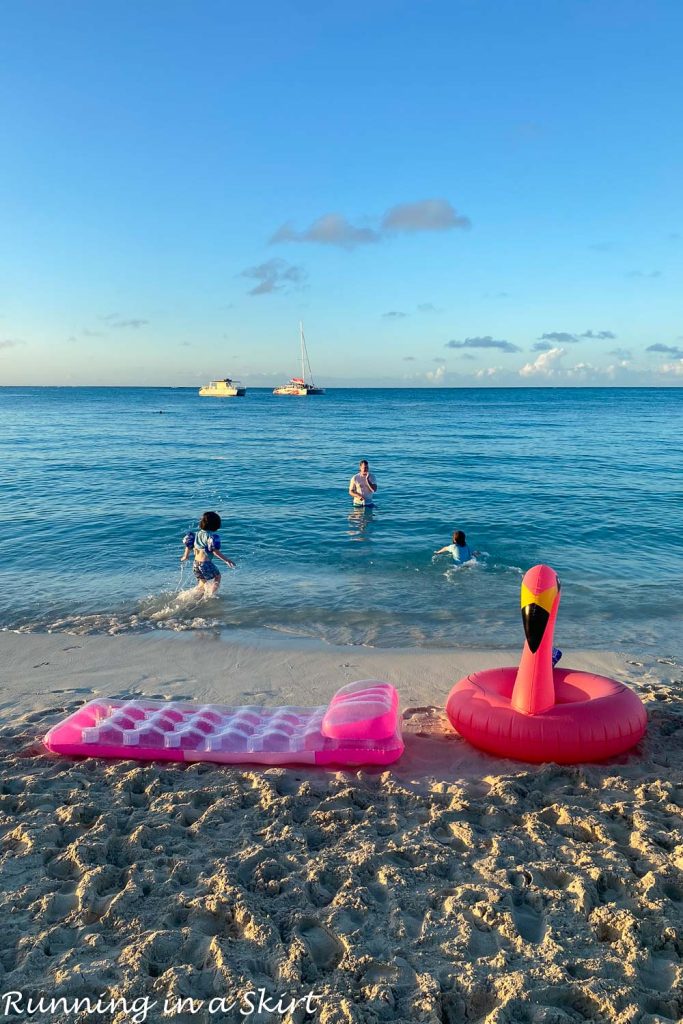 We soaked up the sun and floated around. It's the kind of place you can see right down to the ground.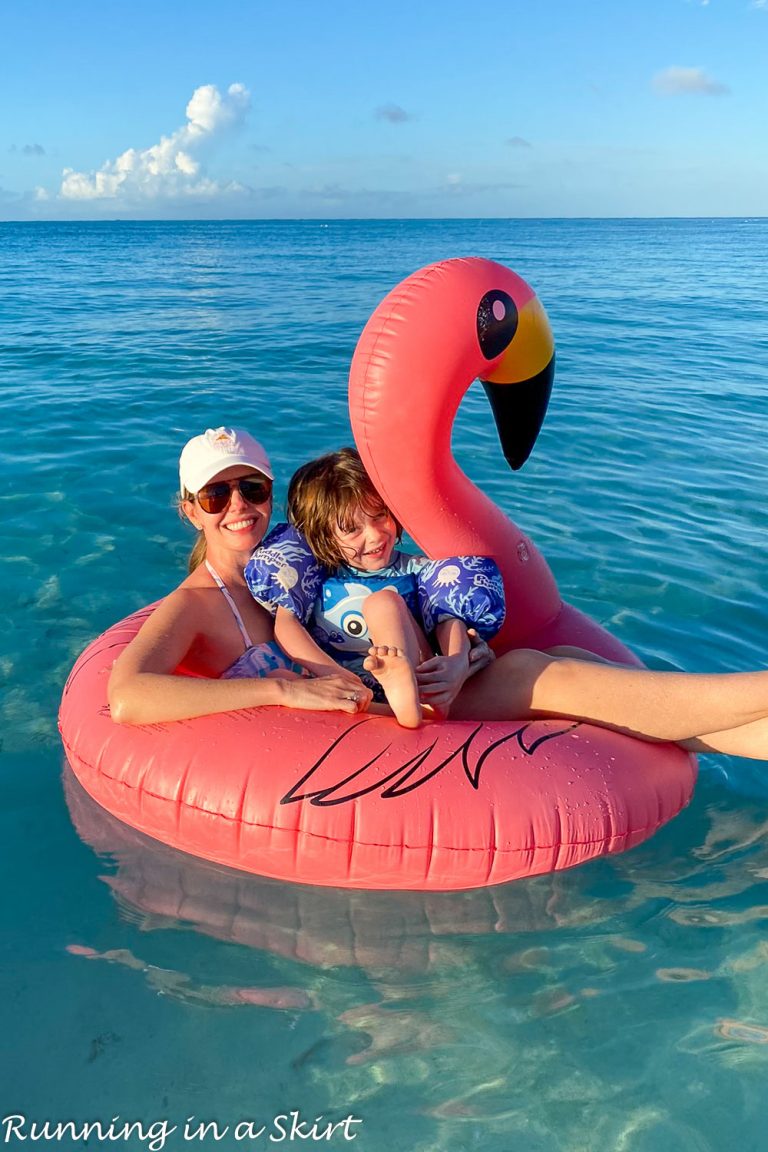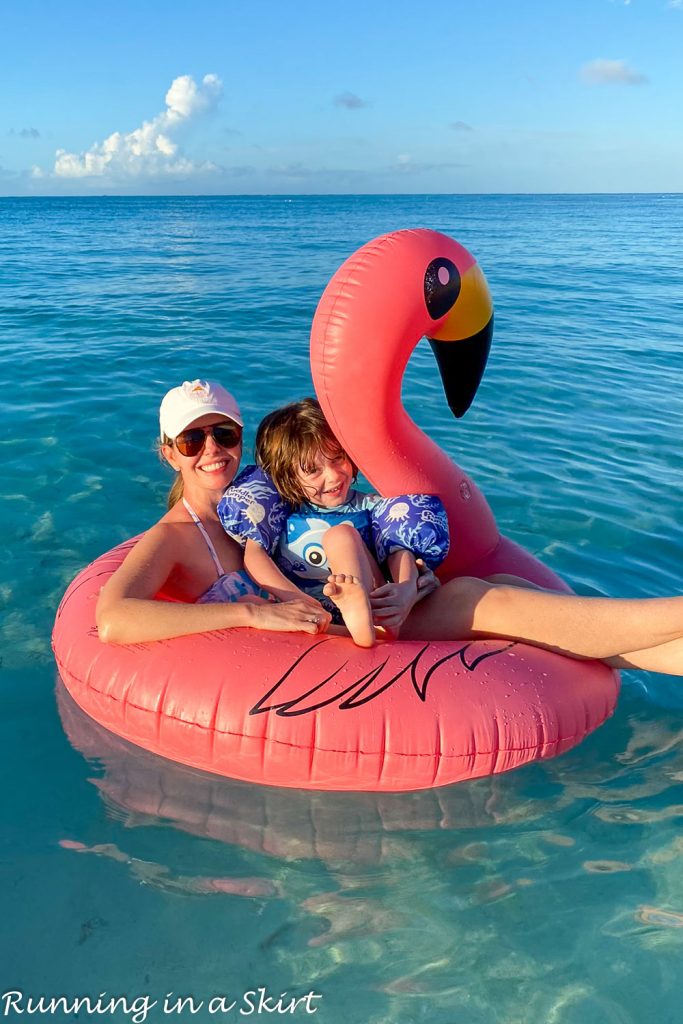 We loved going back out to the beach at sunset when it was a bit quieter.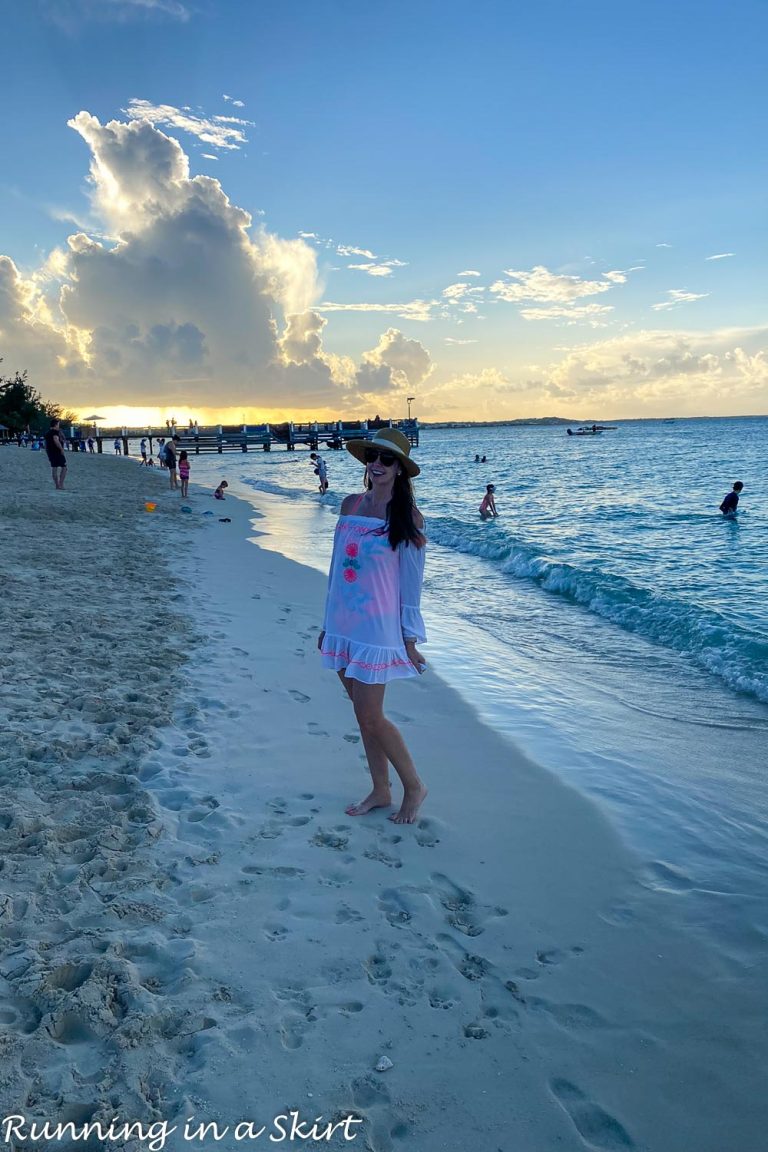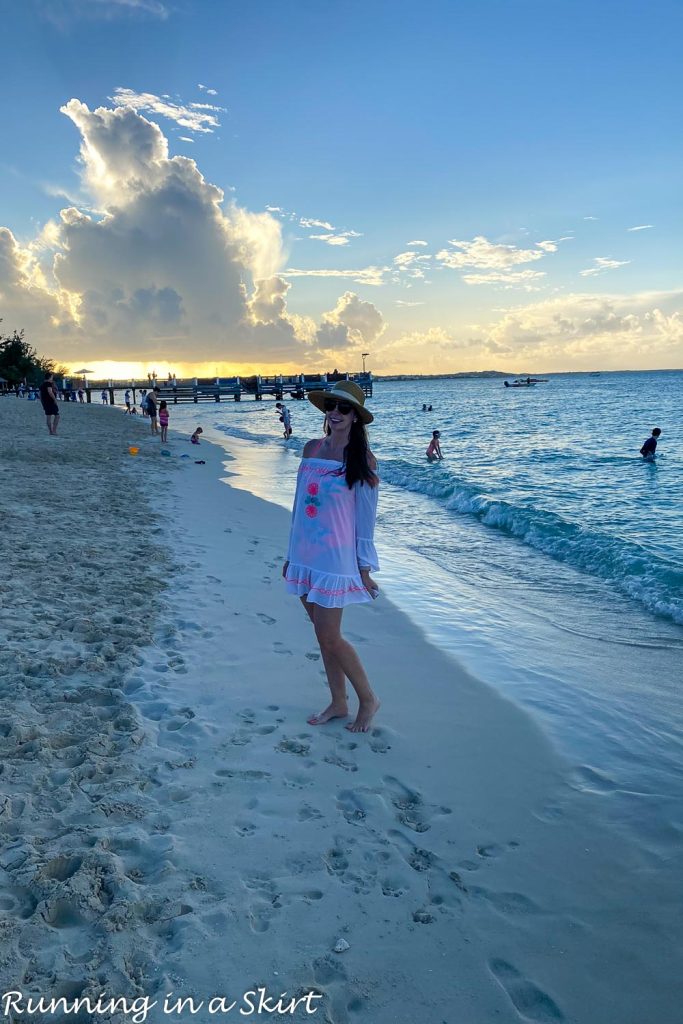 And it didn't hurt that we got views like this.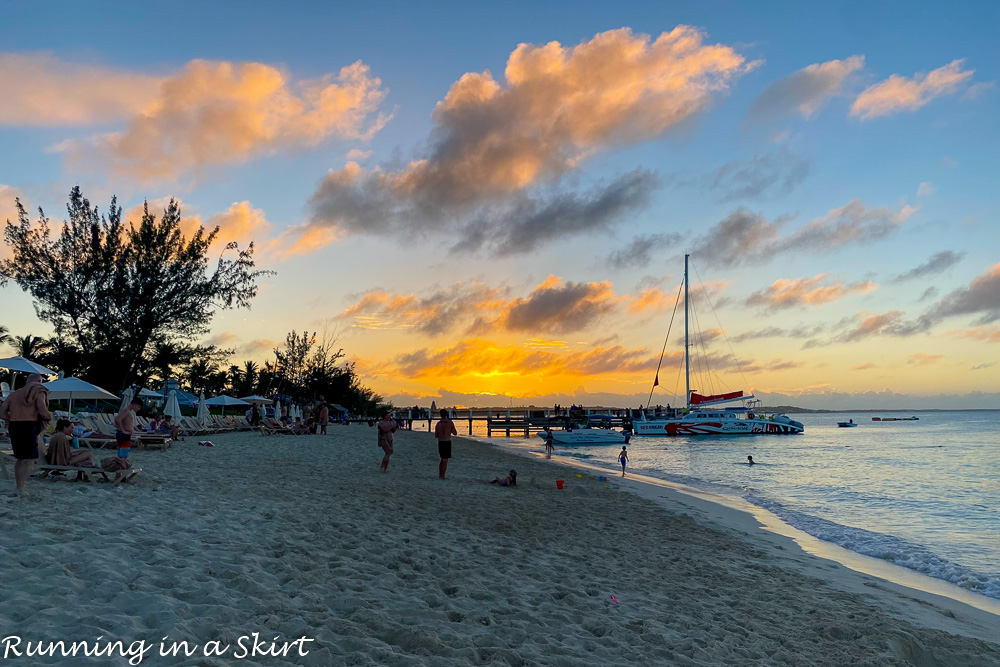 Another huge highlight of the trip was the amazing water park that was part of the resort. The boys hadn't done anything like it before, and boy did they love it. They simply adored Beaches because of this!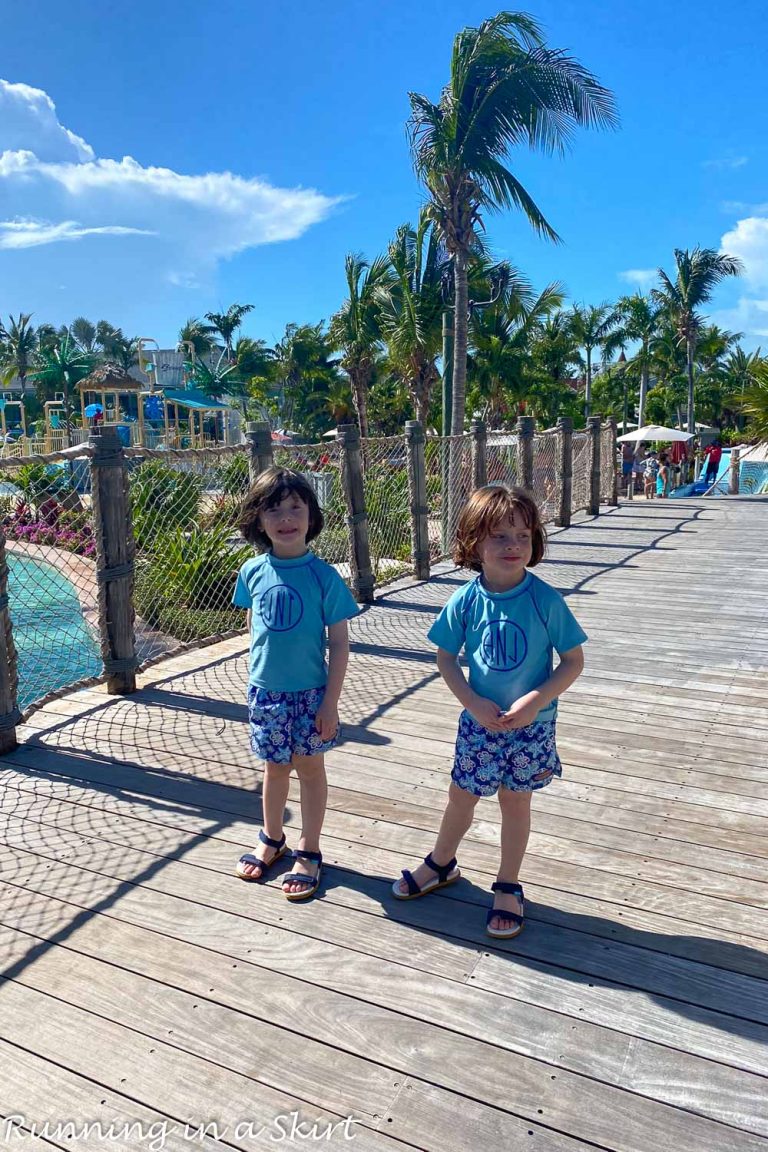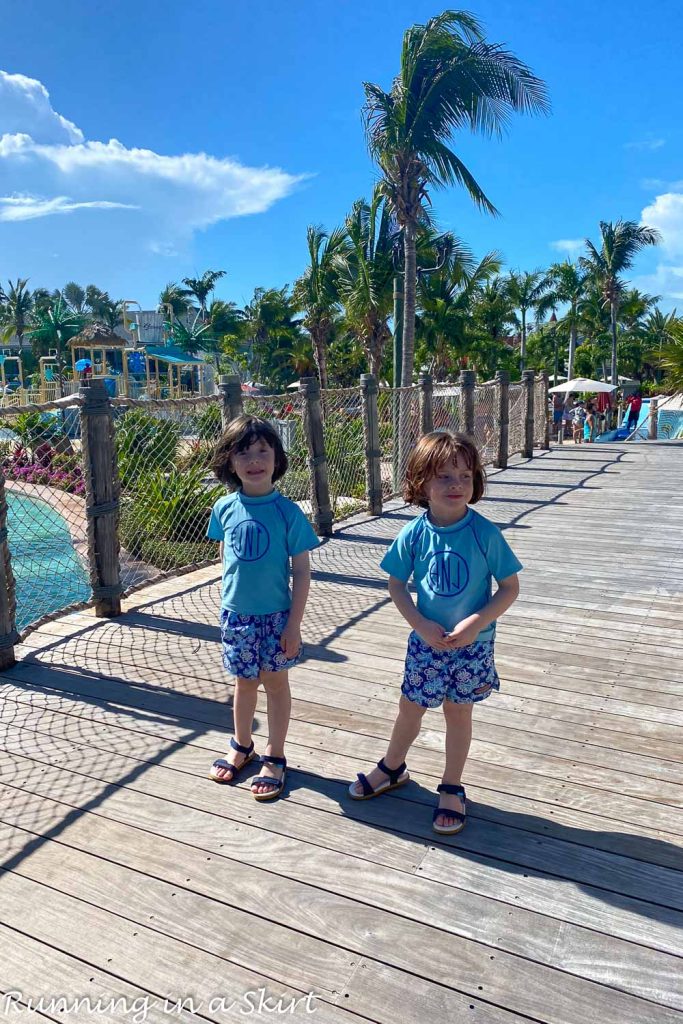 They were just tall enough to go down some of the bigger slides and went up and down them dozens of times with big smiles.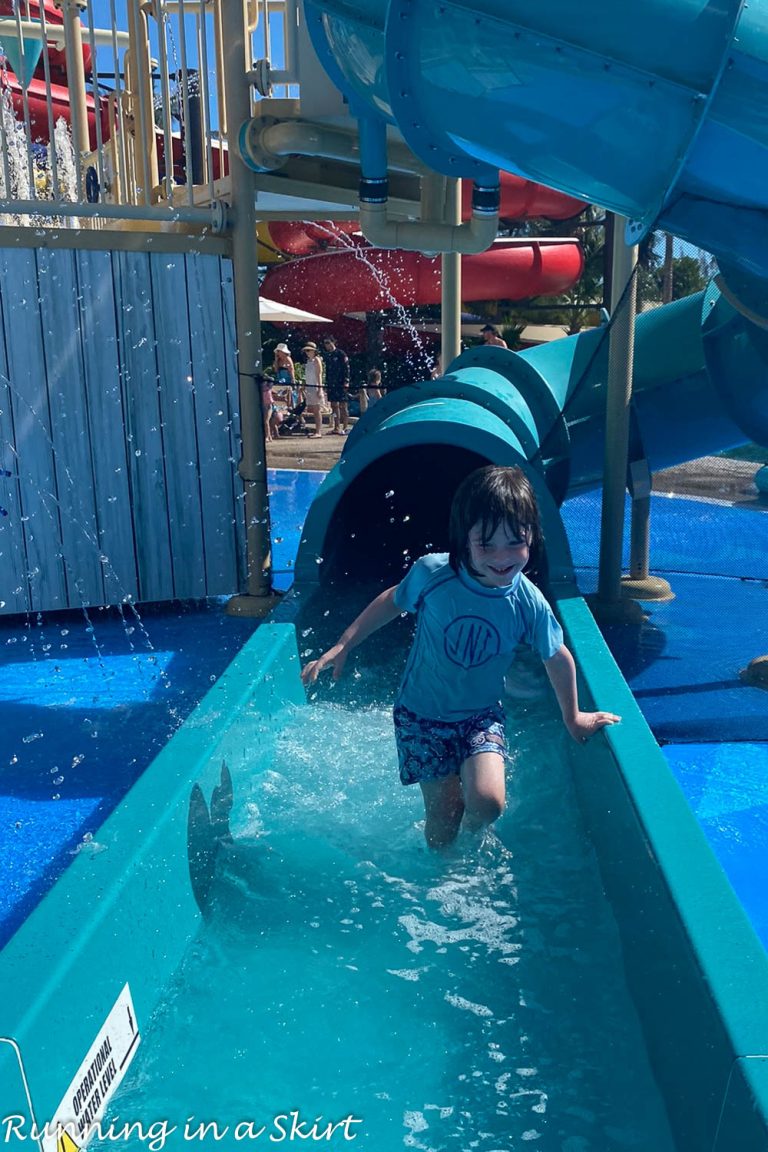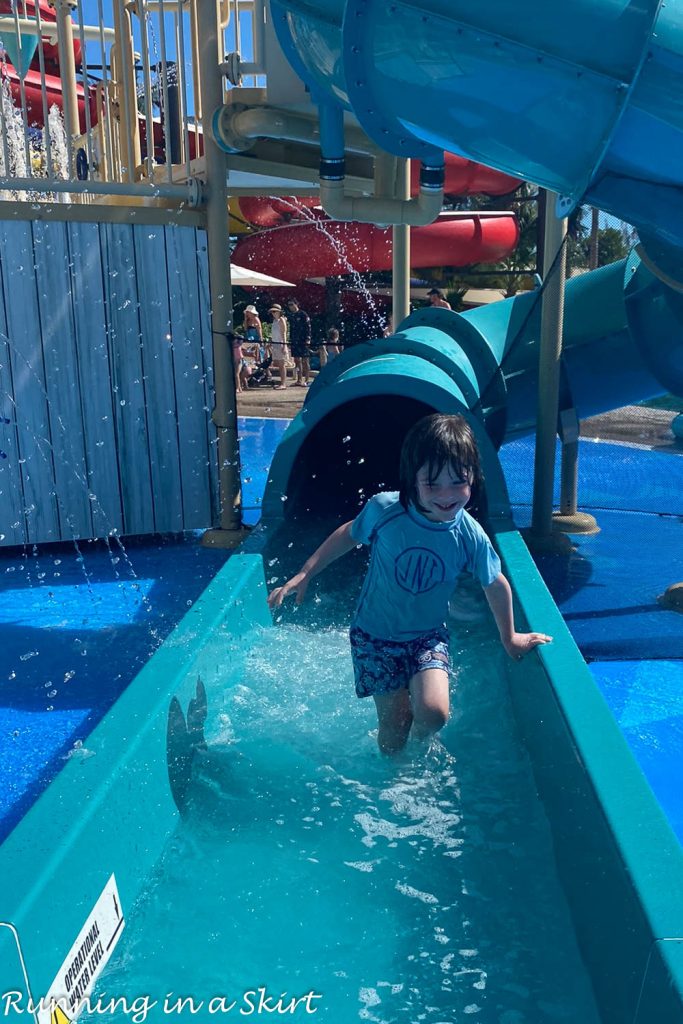 They also had a lazy river, which was so fun and more my pace.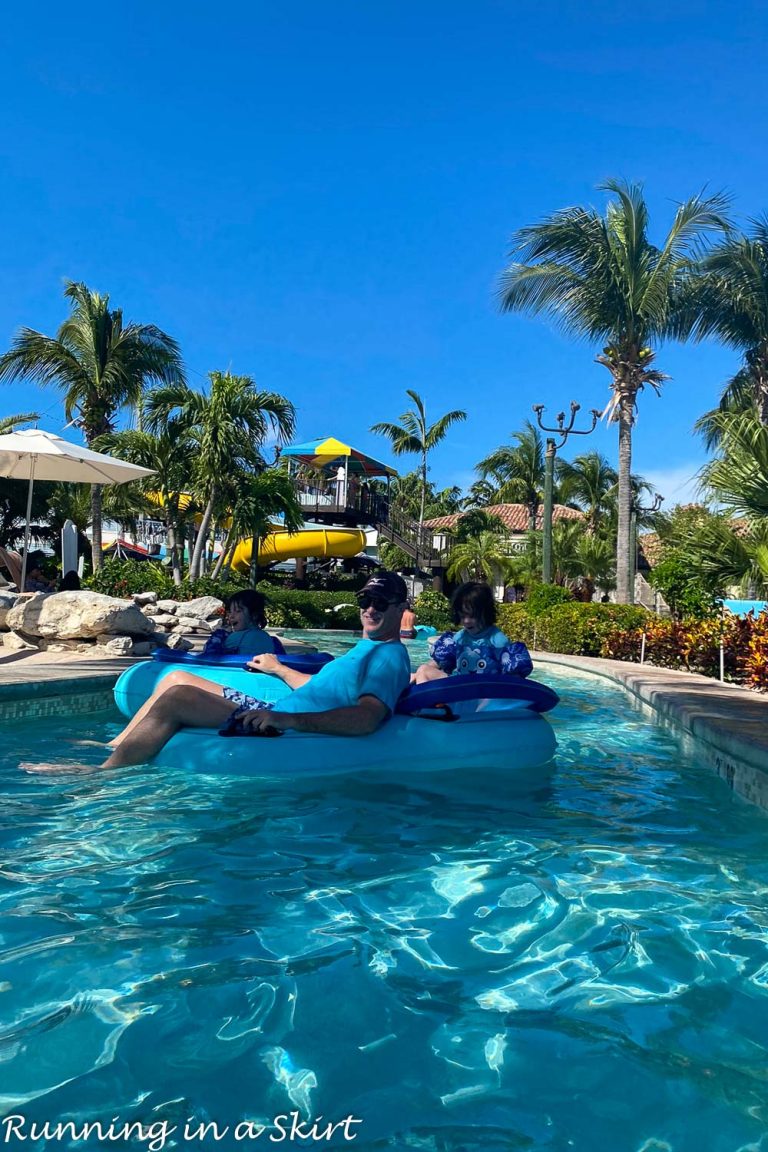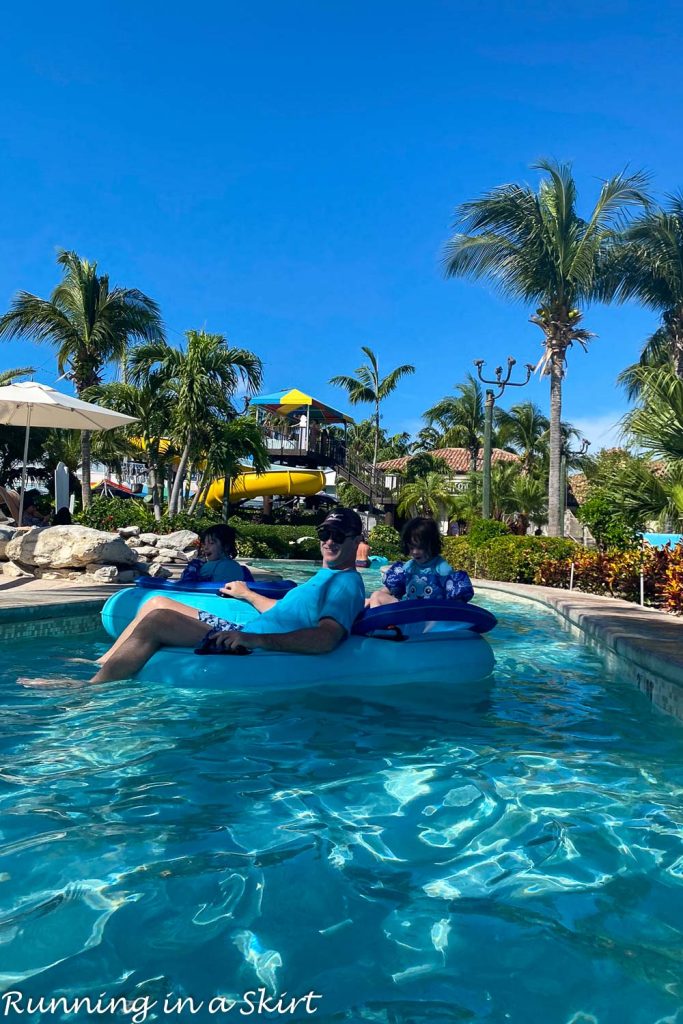 The smile here says it all!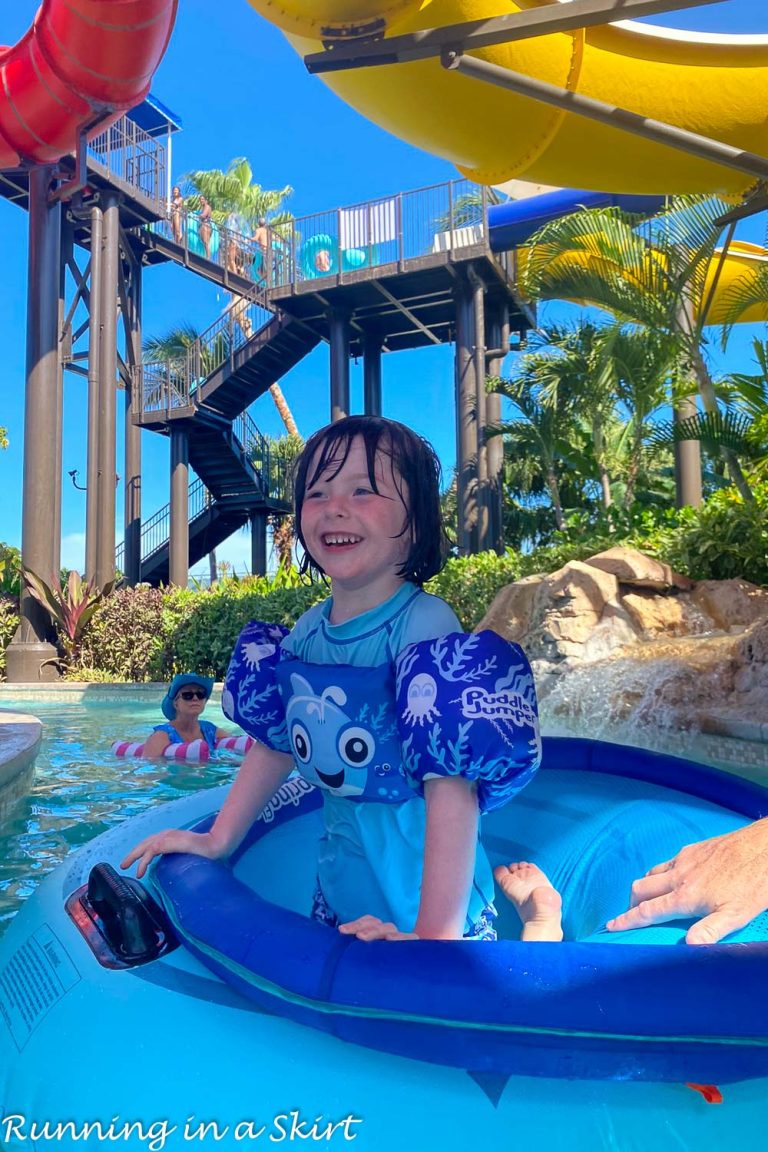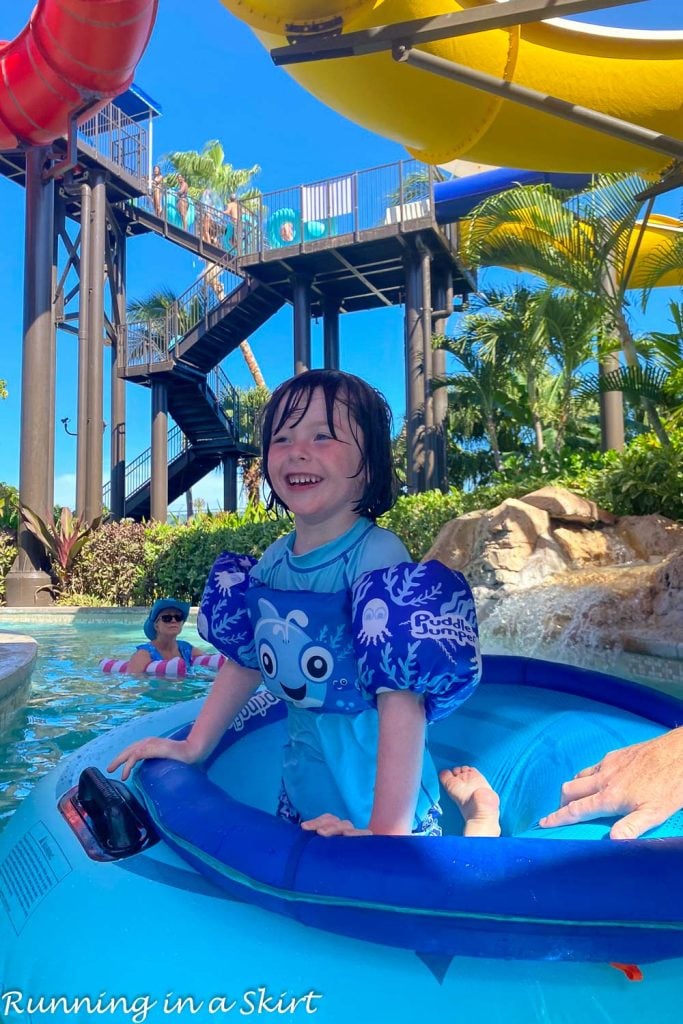 The water park even had a swim up "bar" for kids to get fruit smoothies. So much fun.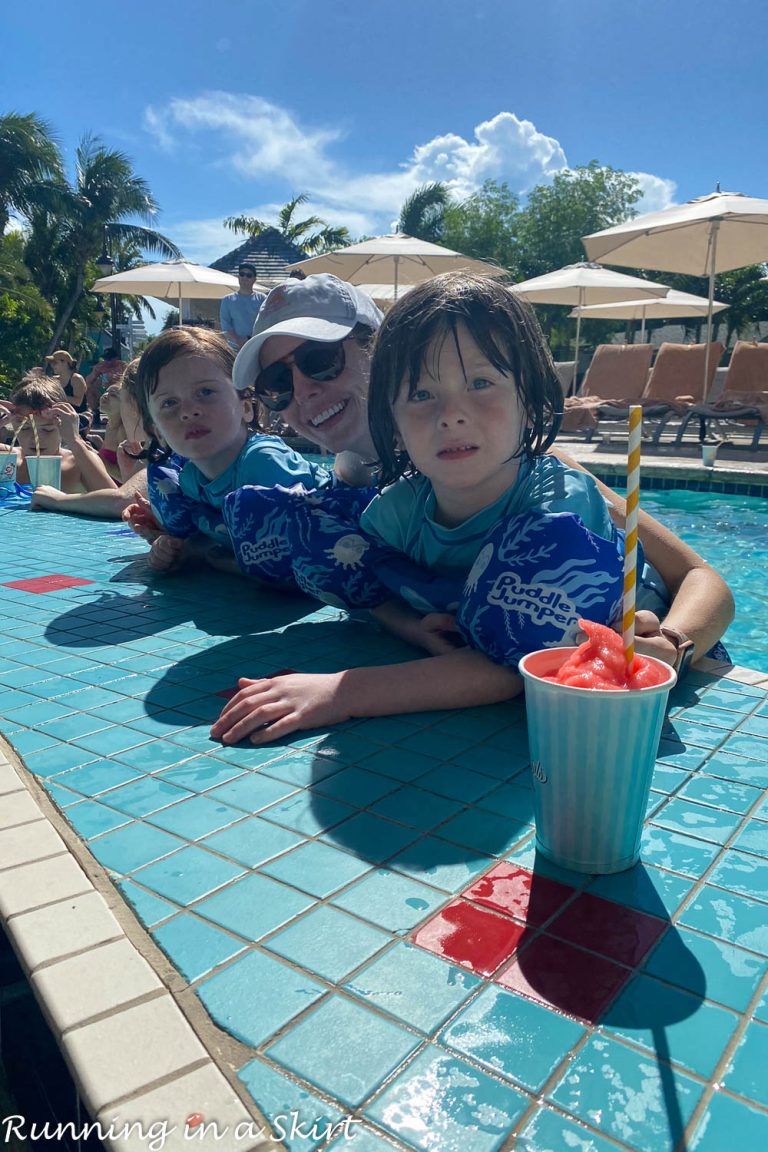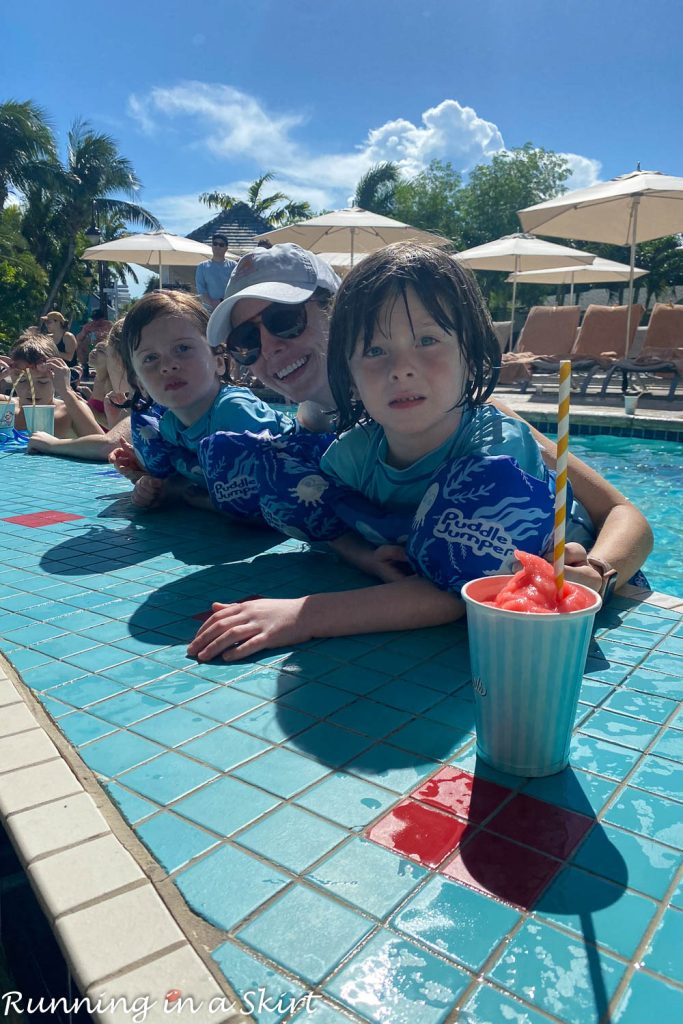 We also got to do a few water activities, which was a treat with the blue water.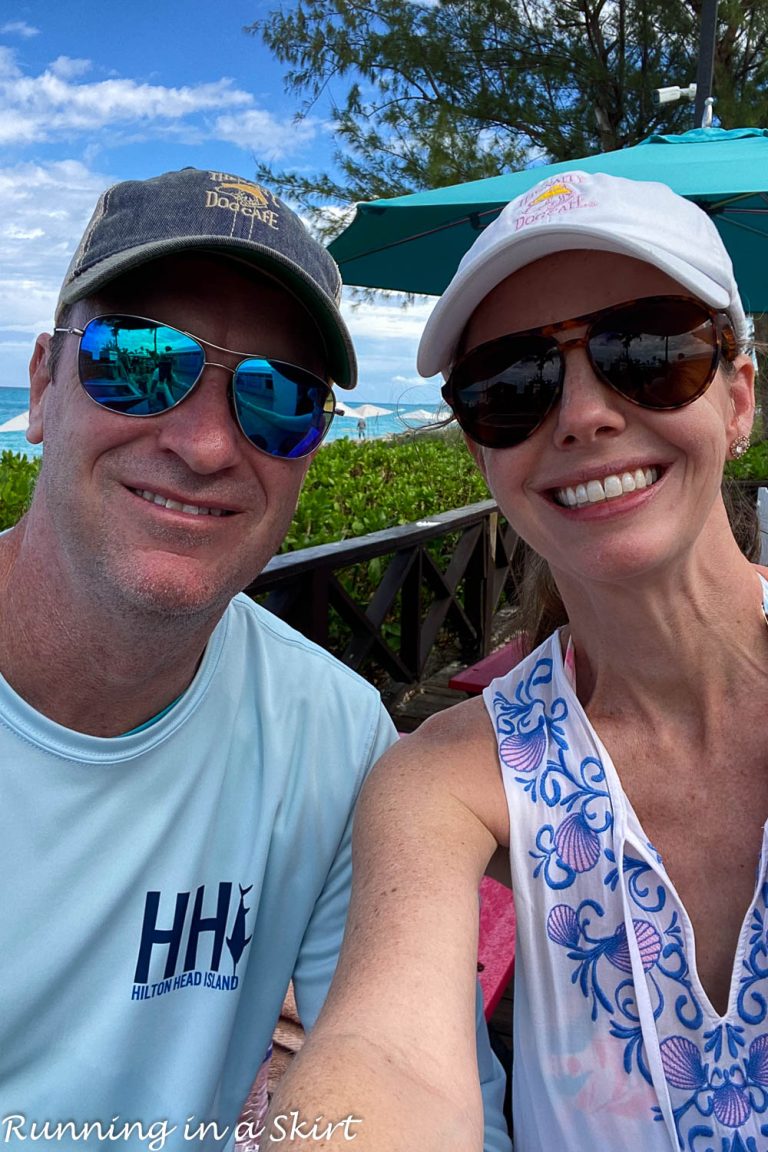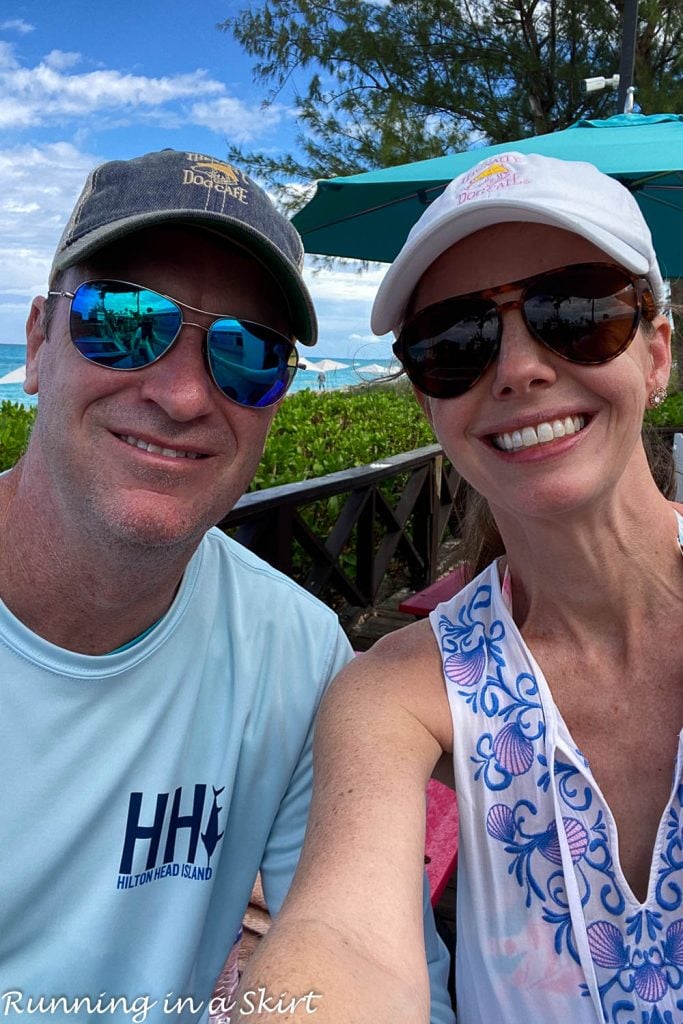 They had a glass bottom boat, which gave the kids a chance to see below the water without having the snorkel. It was the perfect toddler adventure and we saw coral, big fish, and a sea turtle. It was all included in our resort.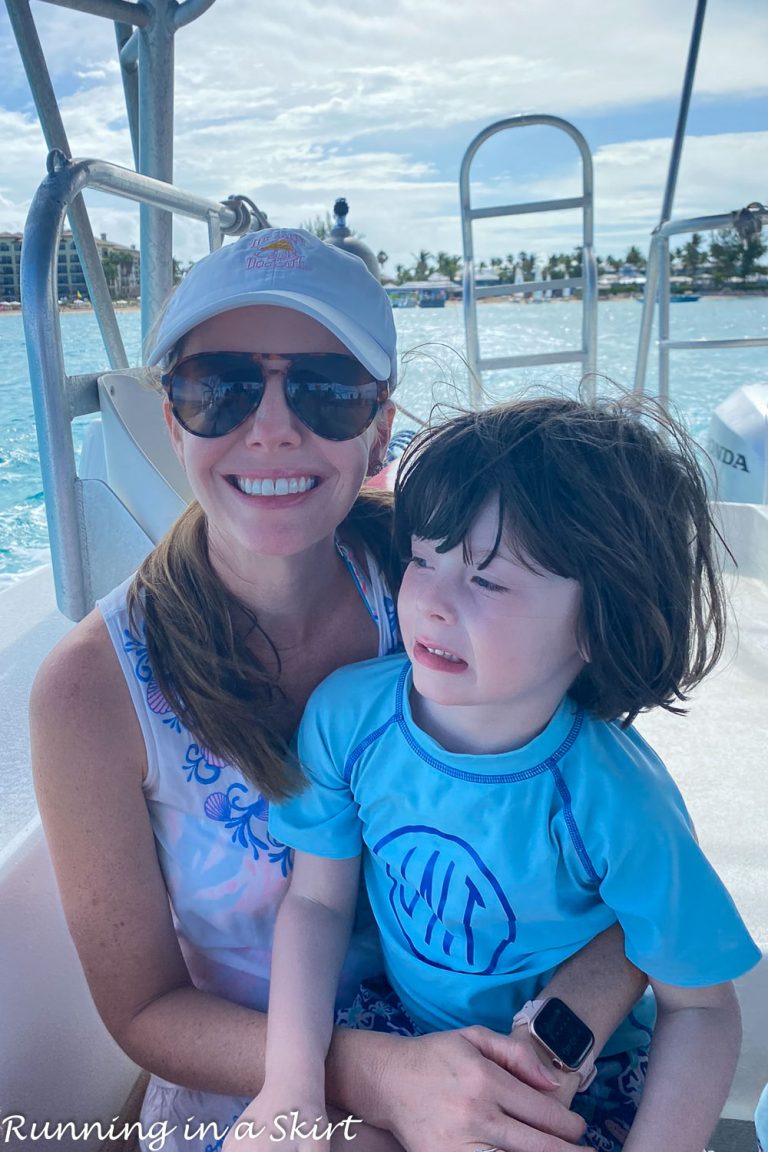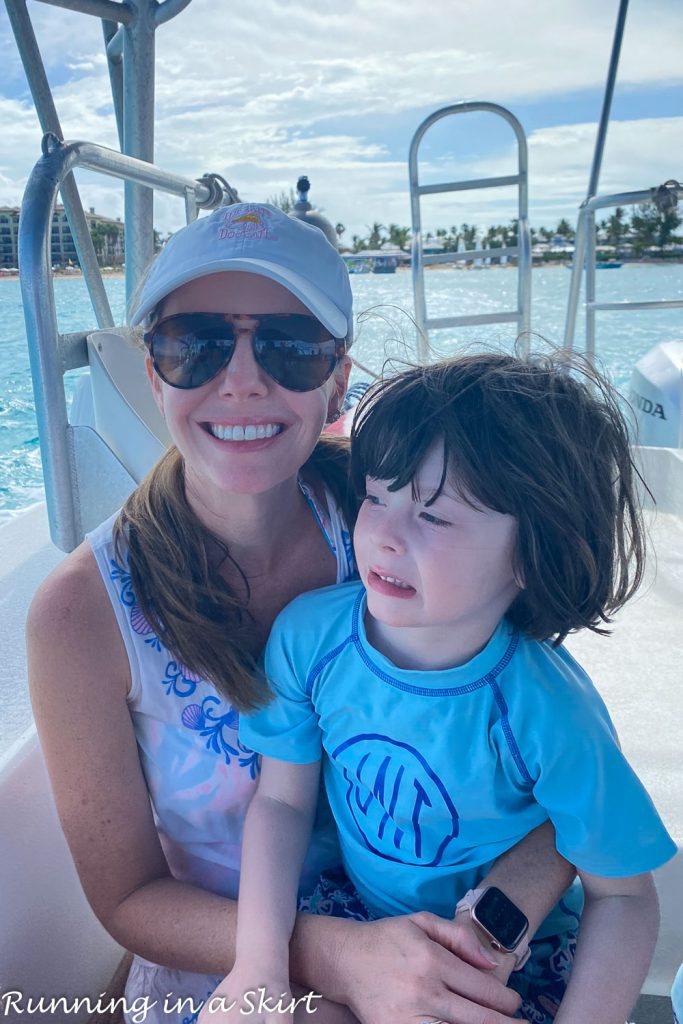 We also did a short kayak ride with the boys, which was fun! We stayed close to shore, but they still got to see some fun stuff in the boats.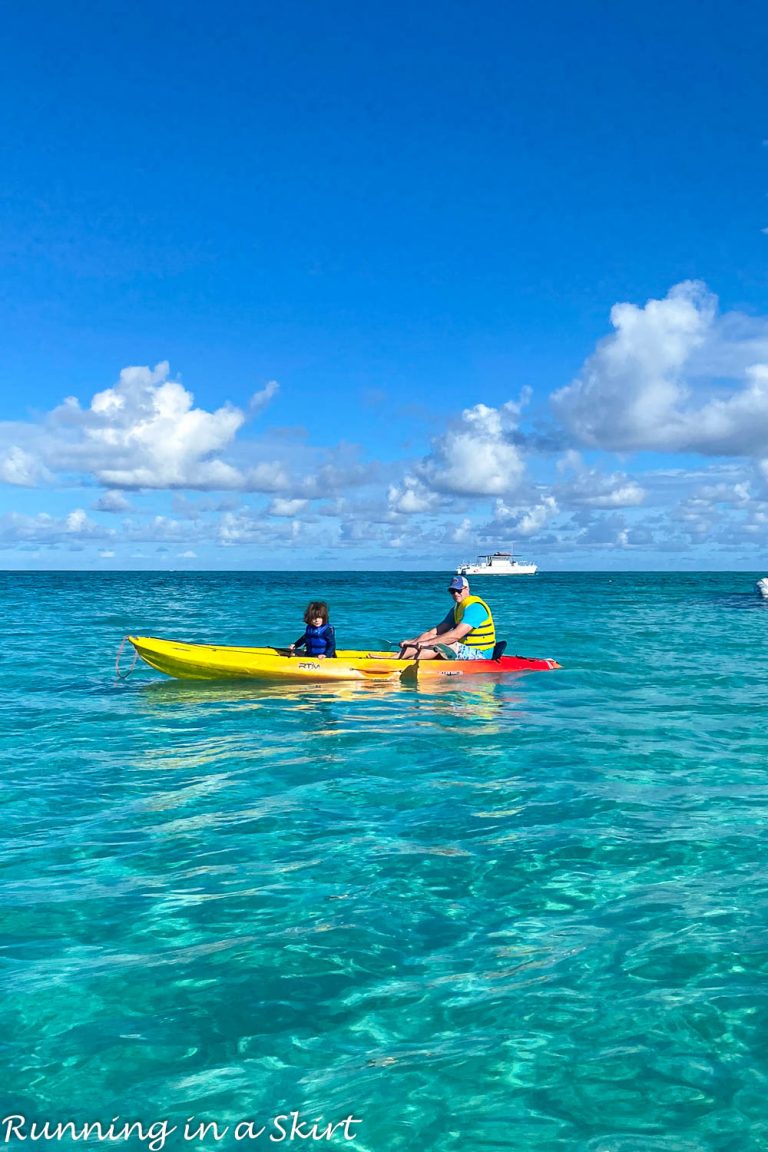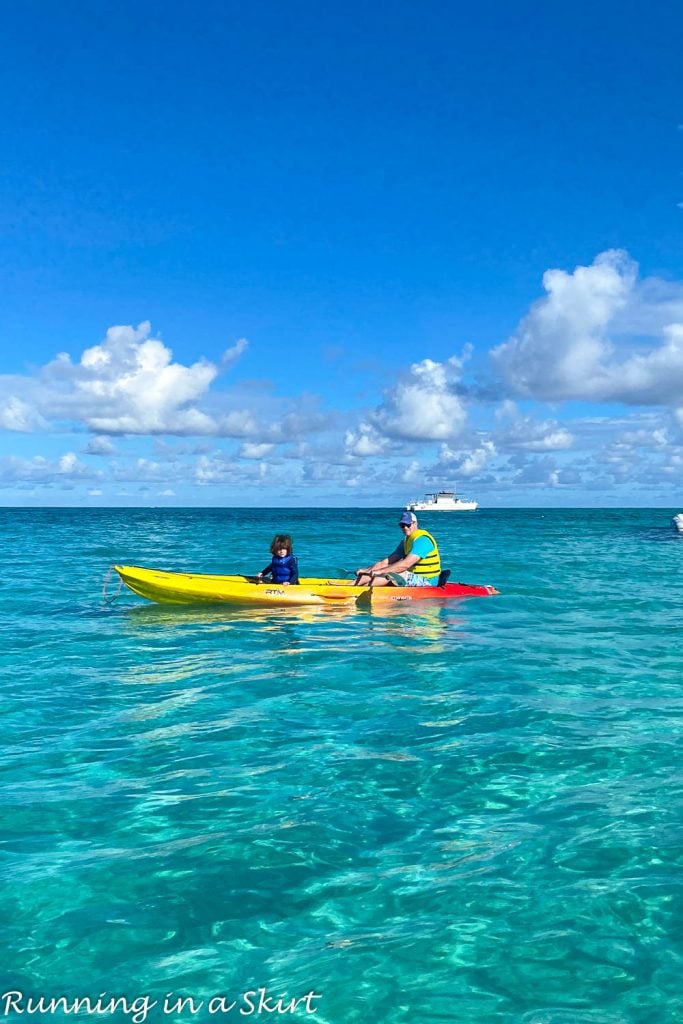 The resort also had lots of kid-friendly dining and the boys became pros at dining out.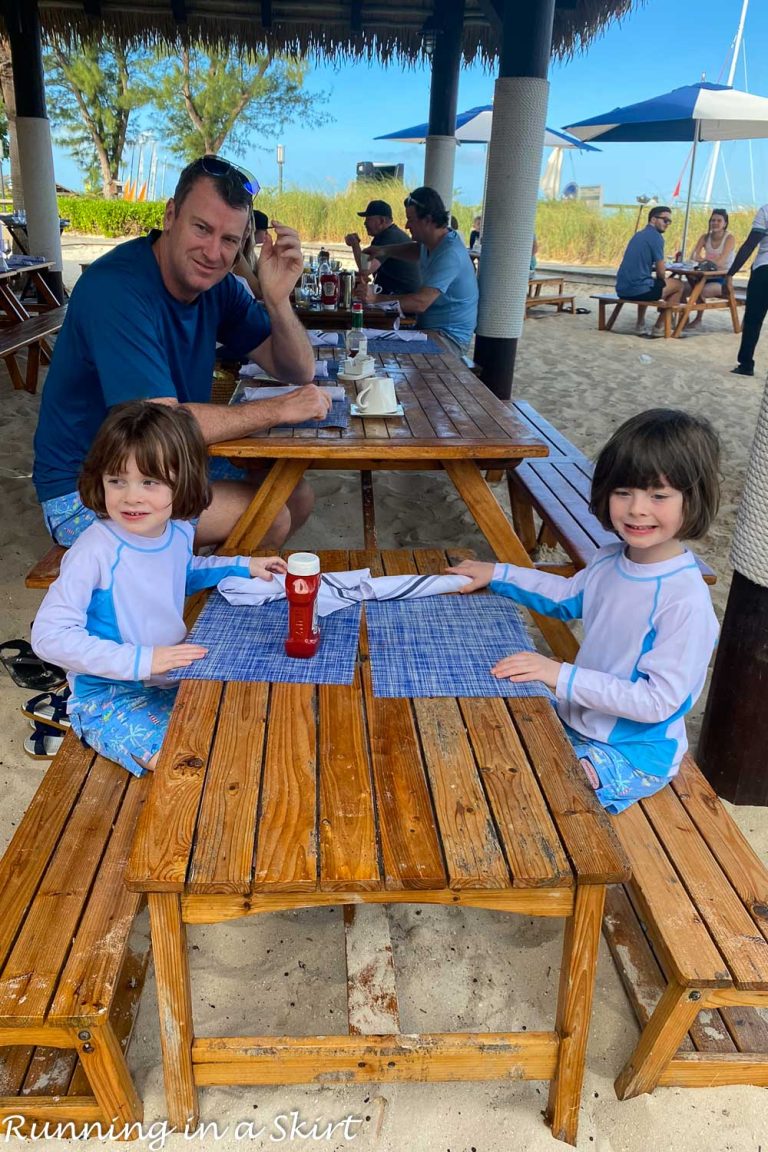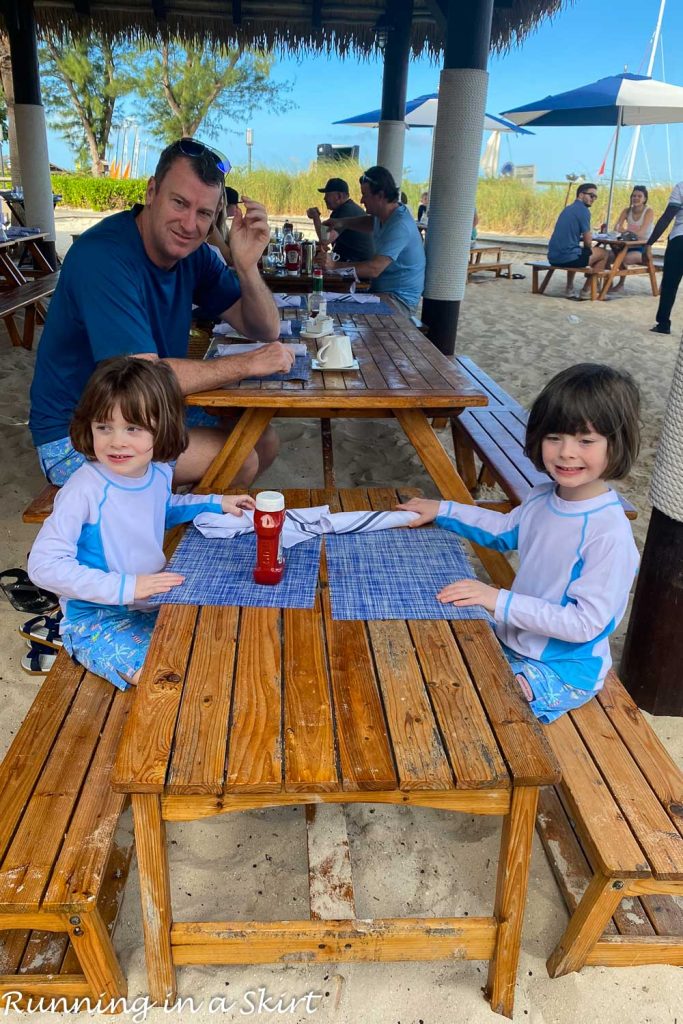 They even ate some fancy meals with all of us!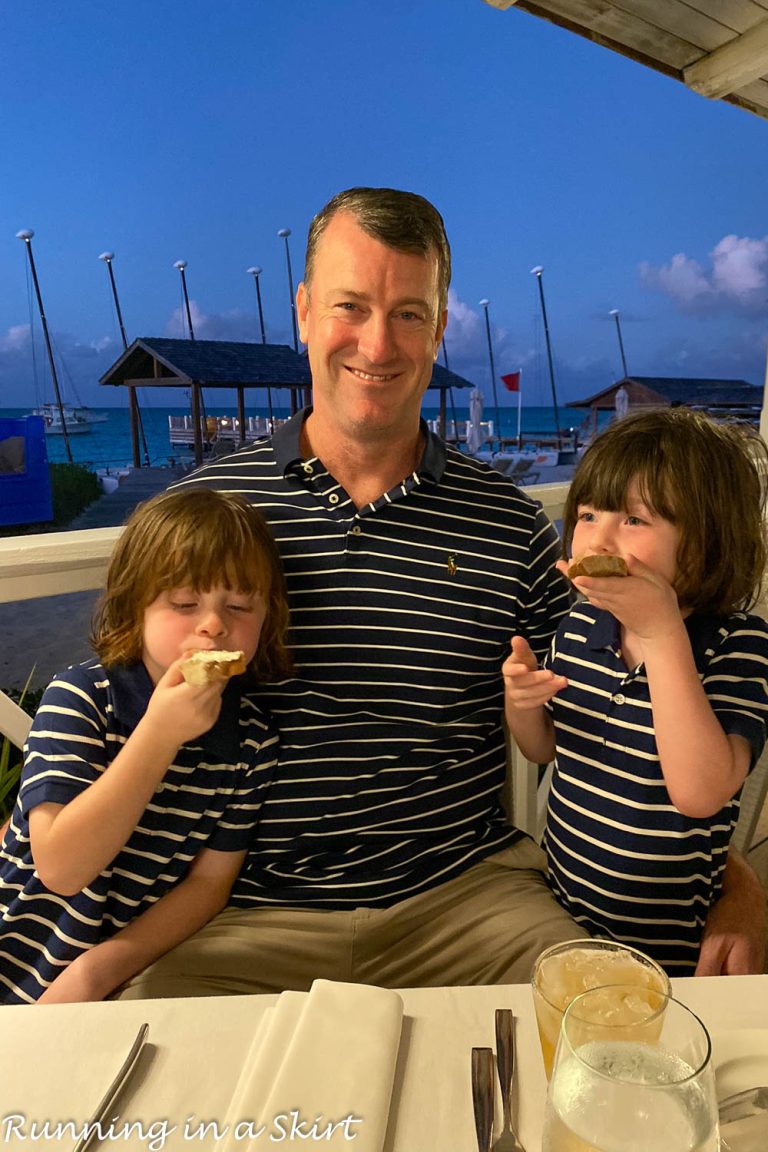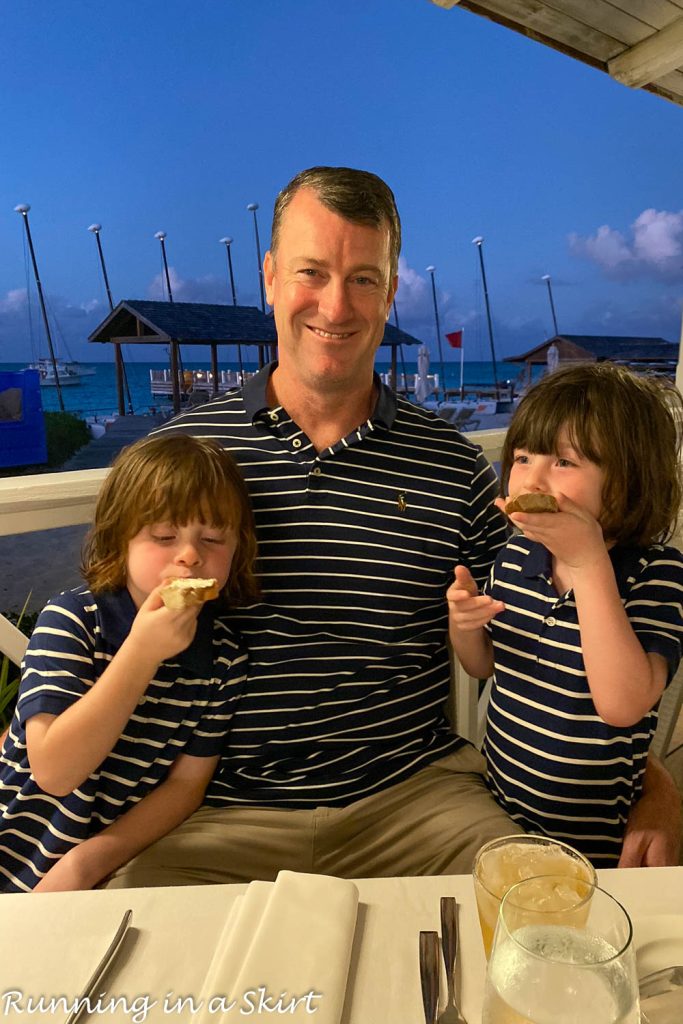 I loved the chance to wear all of my favorite tropical outfits in the winter! After taking so many trips over the past few years where we had to be super careful and not go out, this trip was just a breath of fresh air.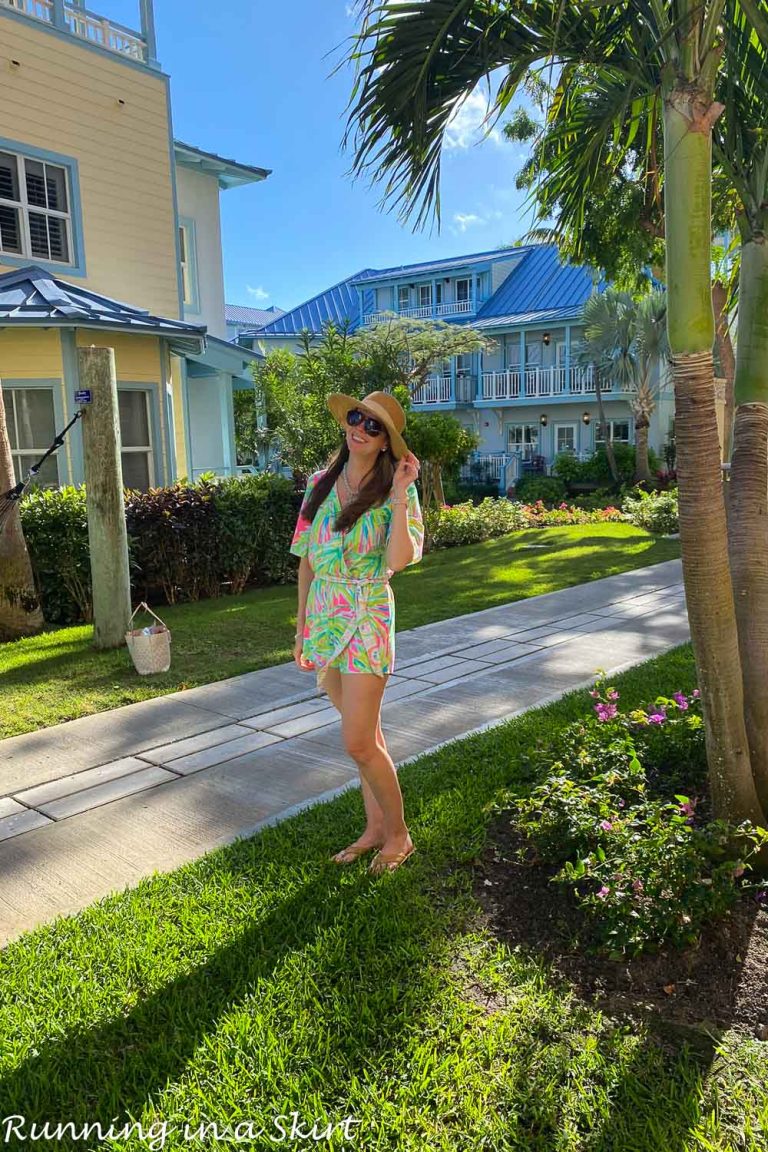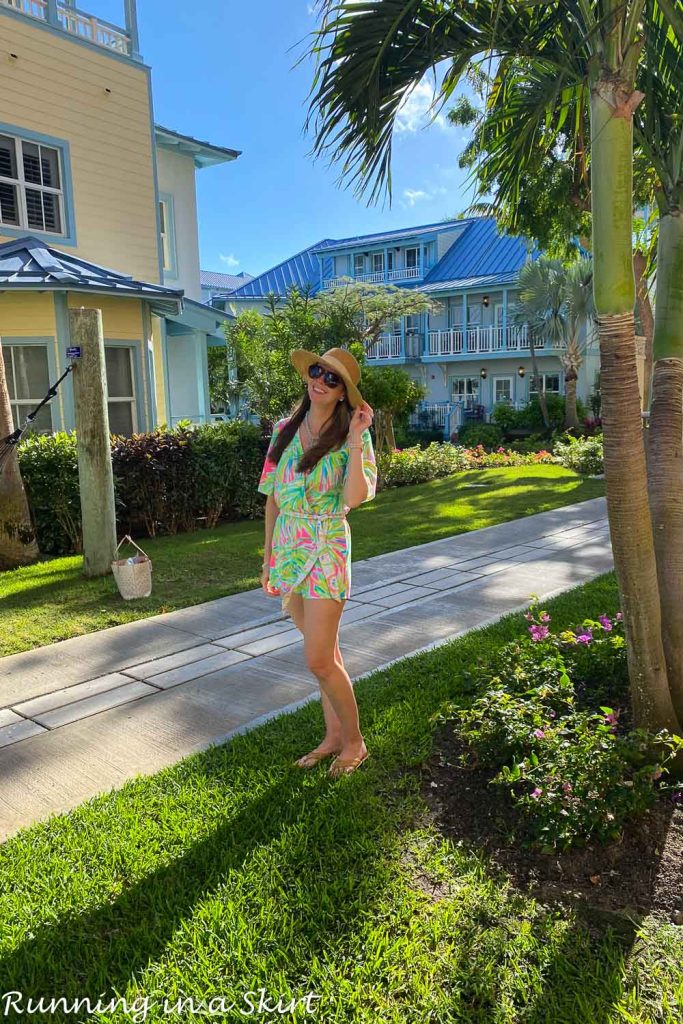 Beaches Turks and Caicos also had Sesame Street characters and the twins loved going to their first show and meeting them. I think it all blew their minds a bit!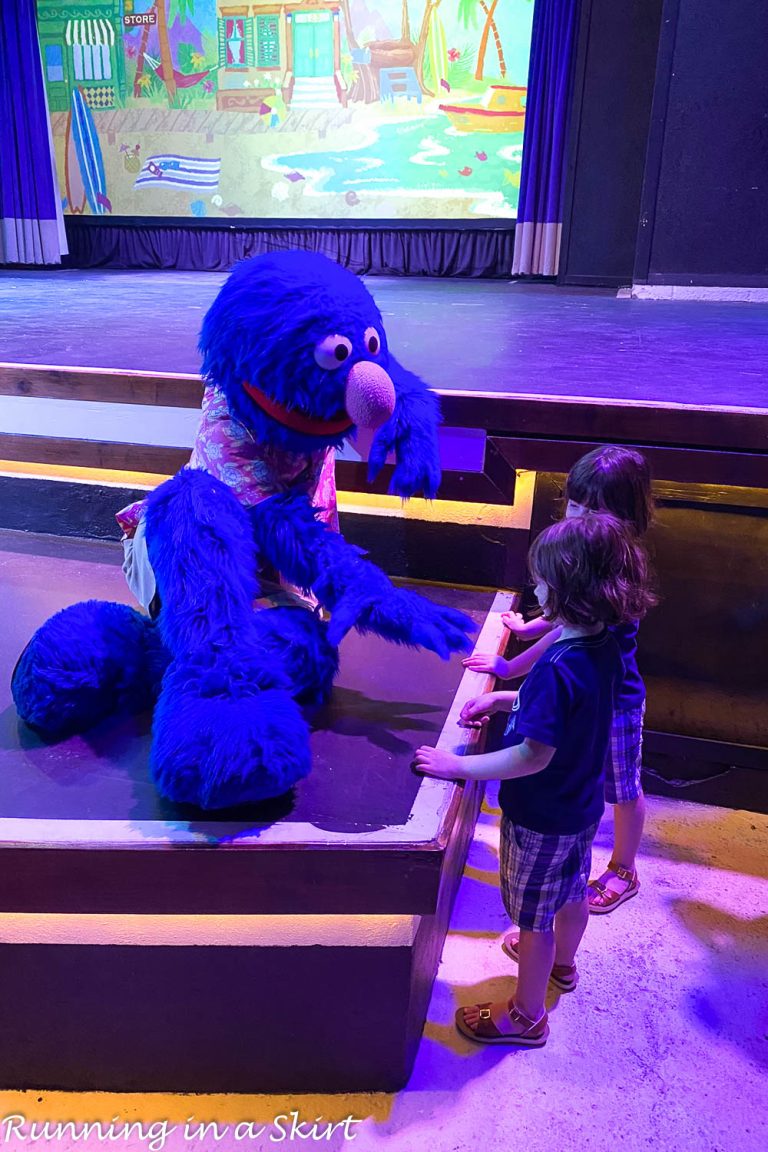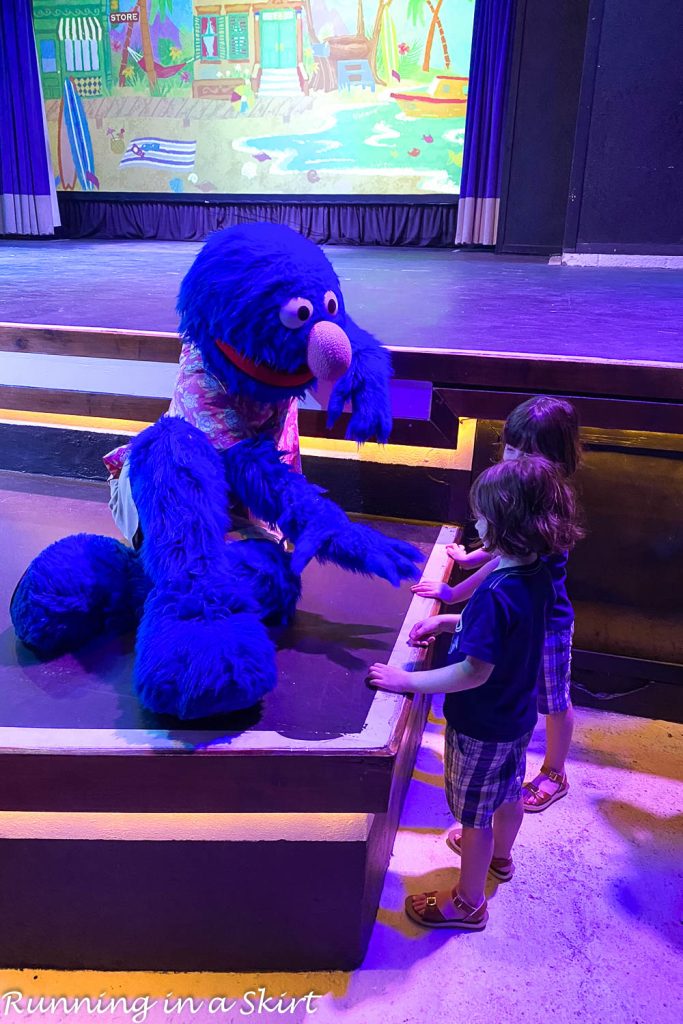 We all seriously wished we could stay longer!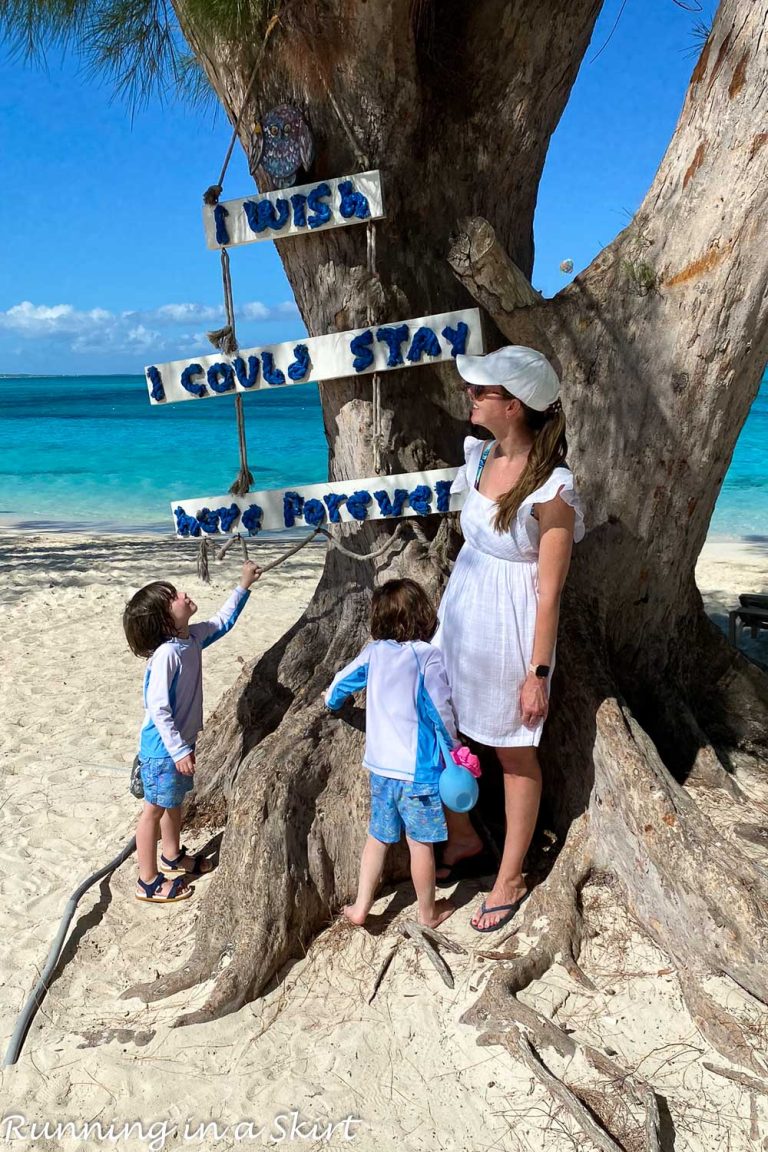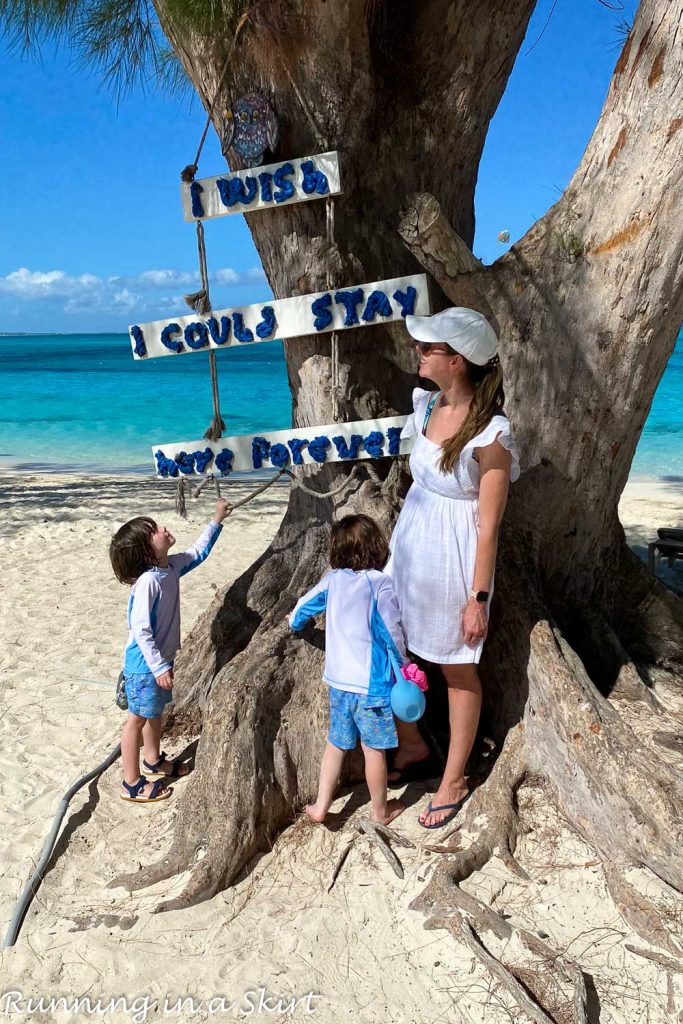 And this sign made me laugh as the weather was perfect the entire trip!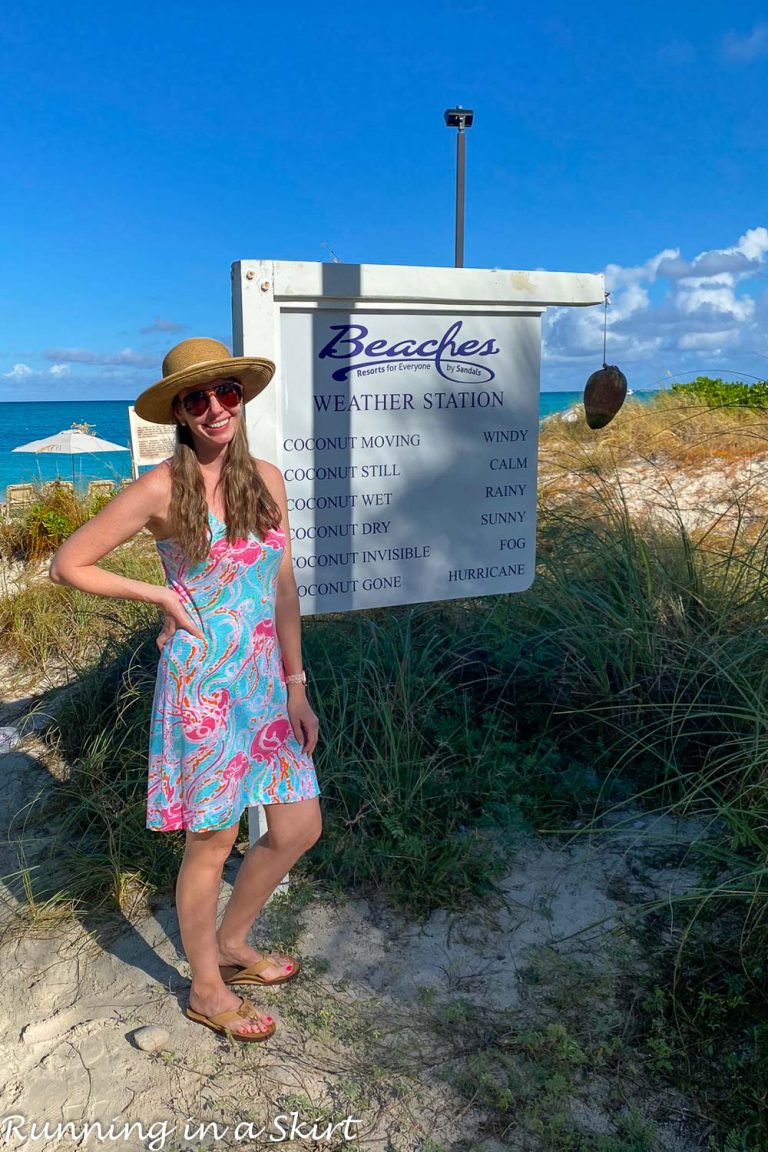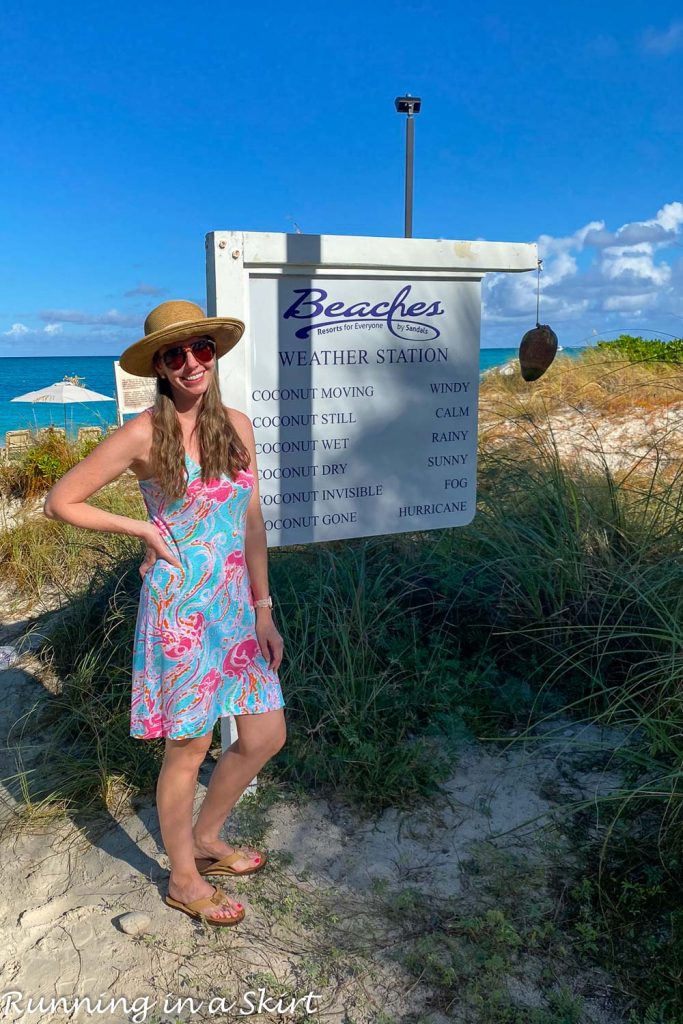 I'll leave you with a couple of photos from our photoshoot on the island. They had included family photos, so we gave it a try. The twins were actually acting terrible during the shoot (ironically only one of a few problems we had with them all week,) so I'm shocked we got anything at all.
Here's the first one!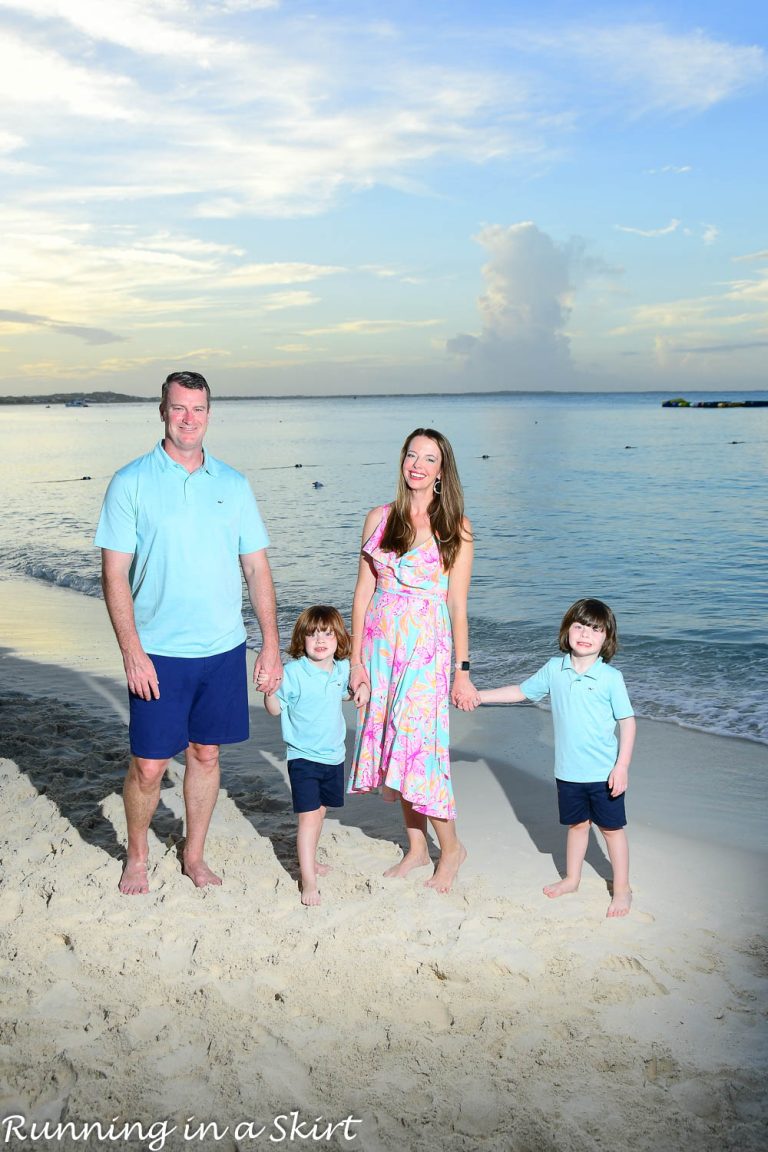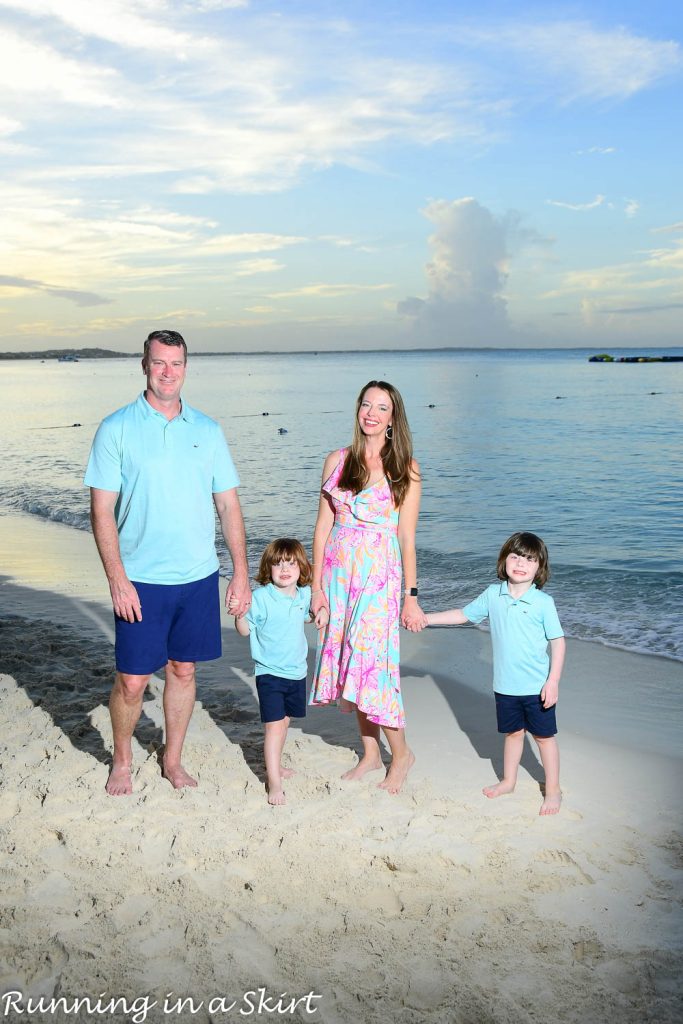 And this one. We missed the perfect lighting because it took way too long to convince them to sit still, but it's still cute, right?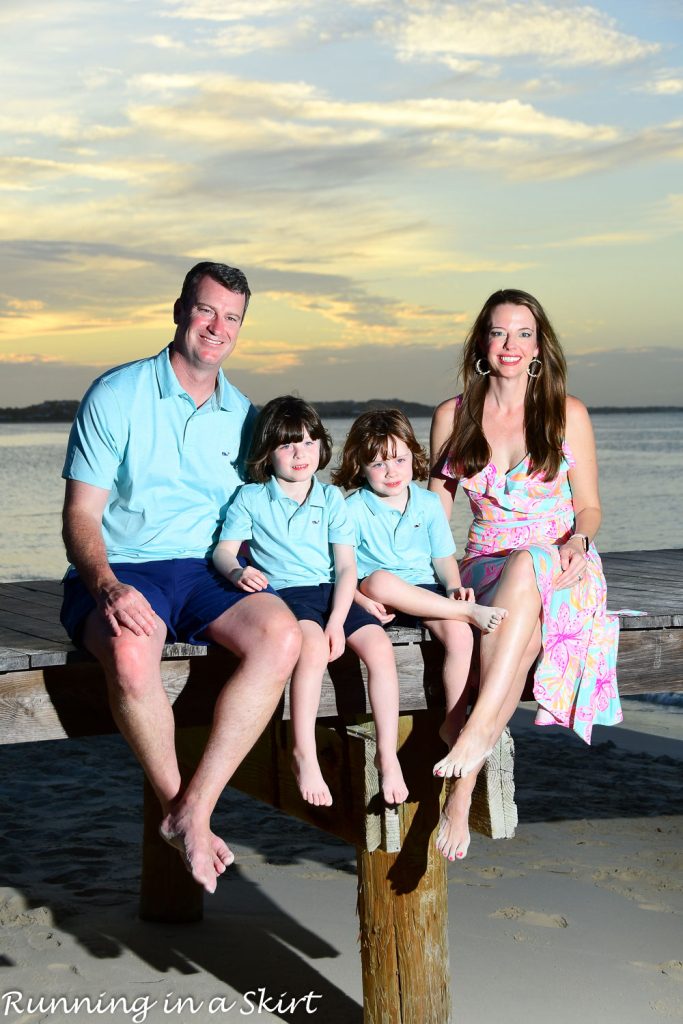 I'm planning two more detailed travel posts in the coming weeks including a full review of the resort and the restaurants at the resort if anyone is interested in planning a trip.
For the point, we are in the life and the kind of vacation we wanted with the kids, and Beaches Turks and Caicos was an absolutely perfect fit for us. It was a week of living in pure paradise for us and we are so grateful we got to go!
Stay tuned for more photos and details from the trip especially if you've ever wanted to go yourself!