Hello! Hello!
Just a reminder that the Best of the Blogs linkup is THIS Friday. Also don't forget to enter the $100 Visa gift card giveaway!
How has your week been going? Mine has been full on puppy mayhem. Don't know what I'm talking about? Make sure you catch yesterday's big announcement!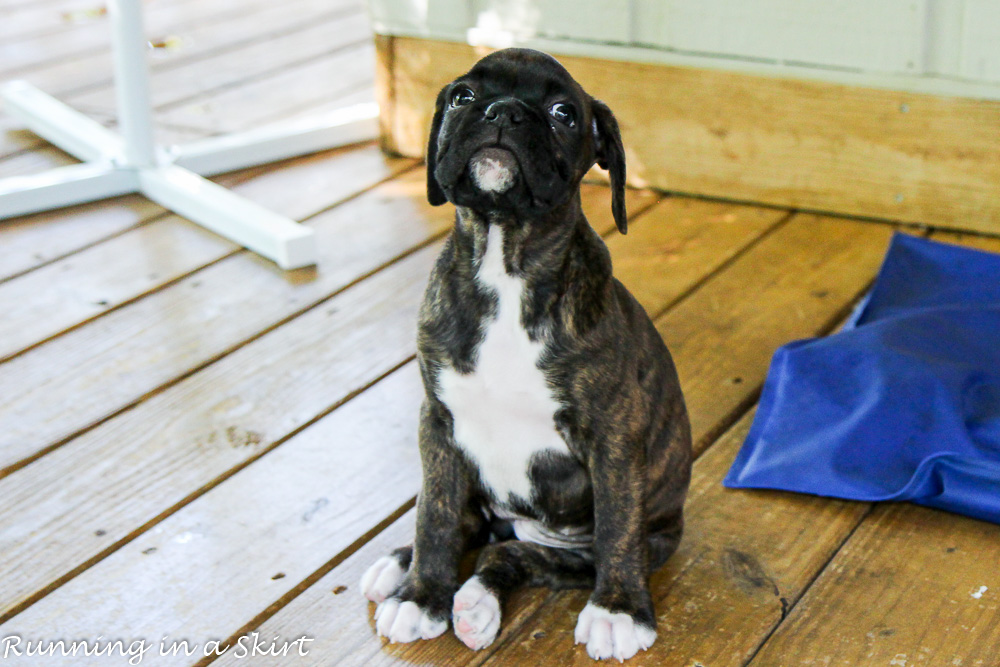 It's been 15 years since I had a puppy and WOW it's crazy how you forget. So far we've been on a play, sleep, potty, repeat schedule that has left little time for anything productive. But hopefully we'll find a better way to handle the routine soon. Working from home with a puppy is borderline laughable. But the cuteness totally makes up for it!
For now, let's talk about some other Things I'm Loving Lately!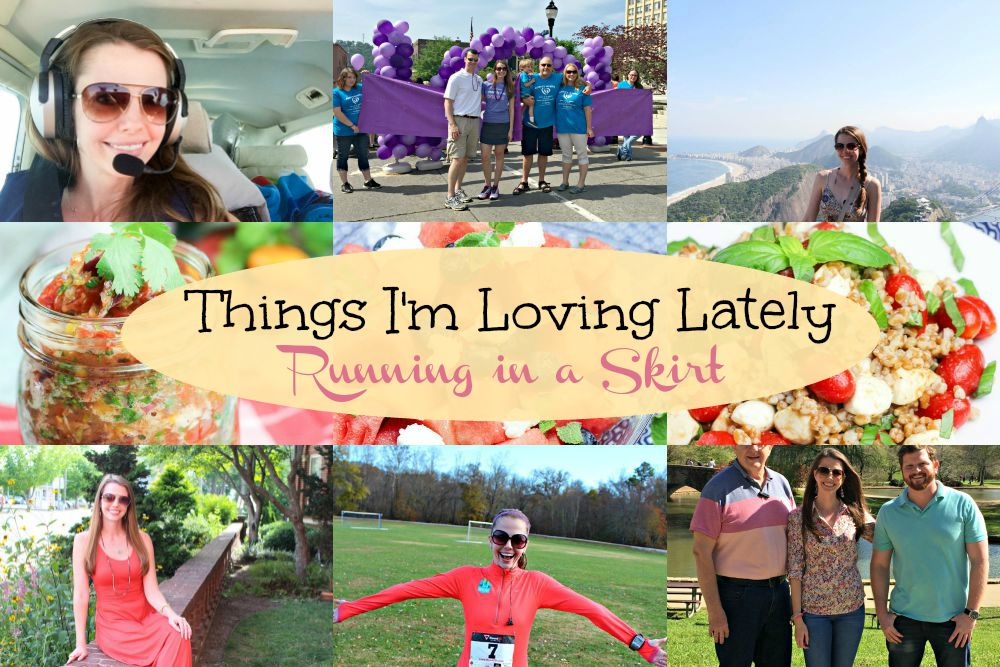 Things I'm Loving Lately 27
Makena Rose
Oh jeesh guys. No way this list was happening with her on it!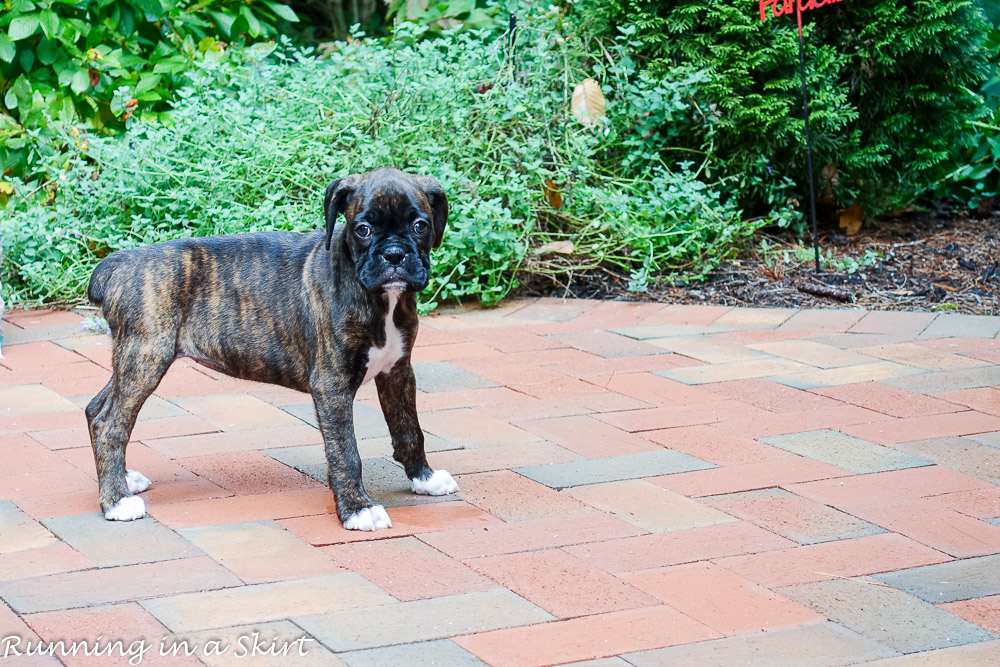 She is soooo funny because she doesn't know ANYTHING. She's so hilarious on new surfaces she's not used to. She is just now starting to accept grass. She'll stand at the end of the brick patio and just pick up one foot at a time trying to walk in it.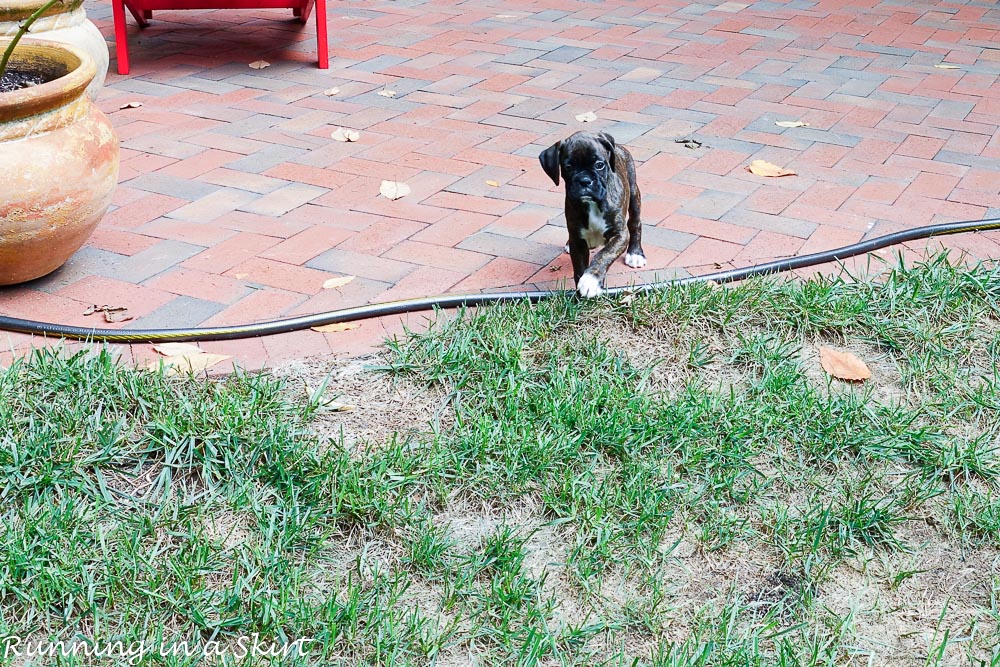 It's crazy how much older dogs know that you taught them at some point. Having a puppy really makes you realize that! One day this grass will most likely be her favorite place in the world. Reina loved to lay in it.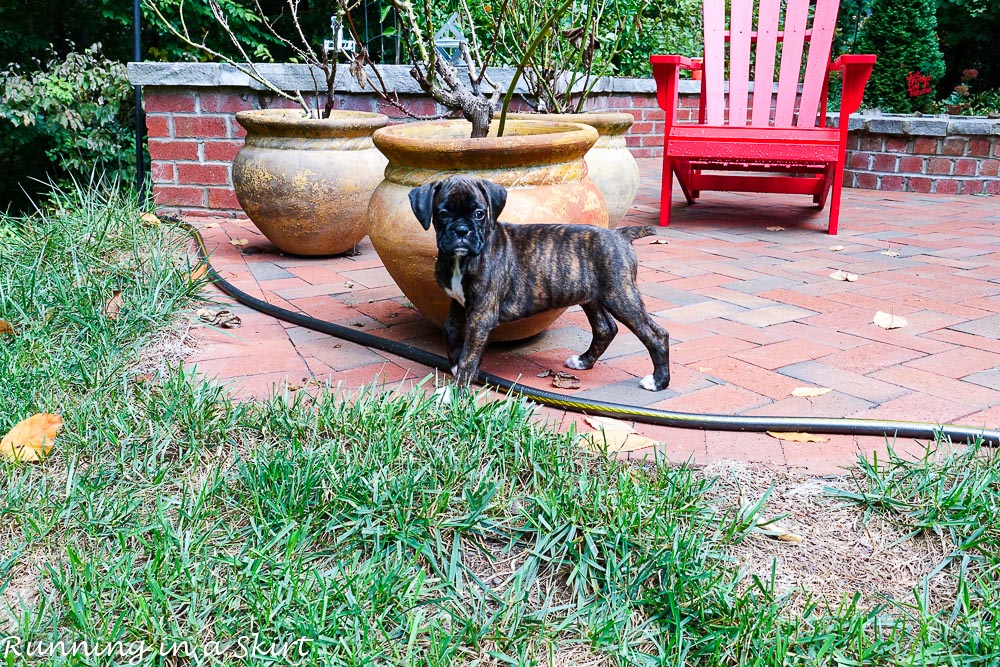 Last puppy pictures of the day.... I promise!
Garden Peppers
I pulled out the last of my green beans and tomatoes the other day so all I have left in my garden for the year are the pepper plants. They have been LOVING the summer-like heat we've been having. I gave a bunch of my banana peppers to my Brother and the plant is still going crazy!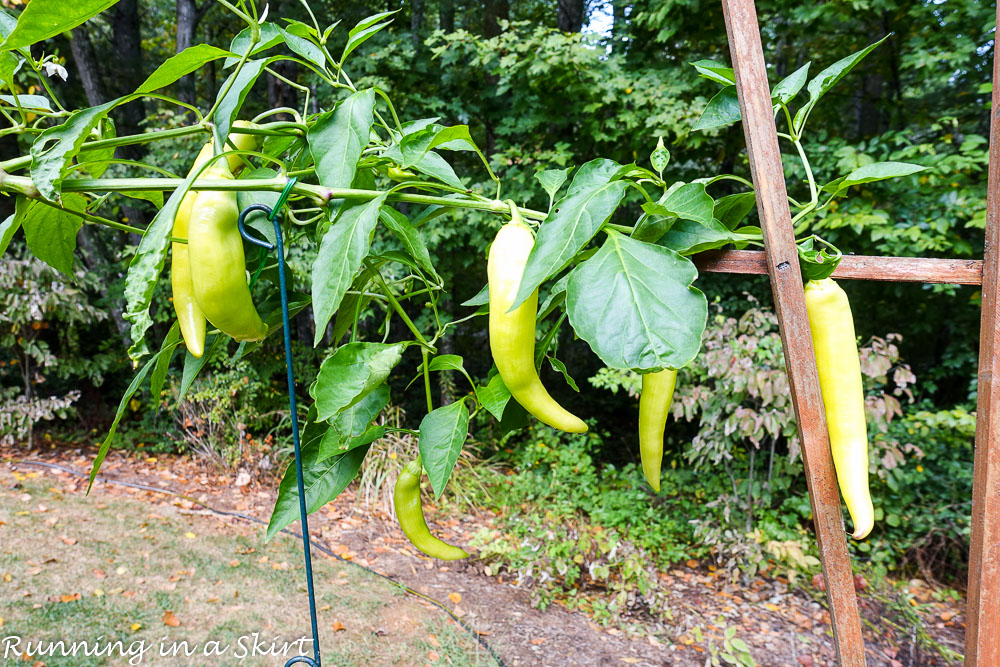 I'm thinking about doing a version of jalapeno poppers with them this weekend, just with banana peppers. I'll also freeze some for pizzas for the rest of the year. I'd love to pickle them, but with that crazy puppy to watch it's just not going to happen this year :-).
I'm also getting a ton of poblano peppers!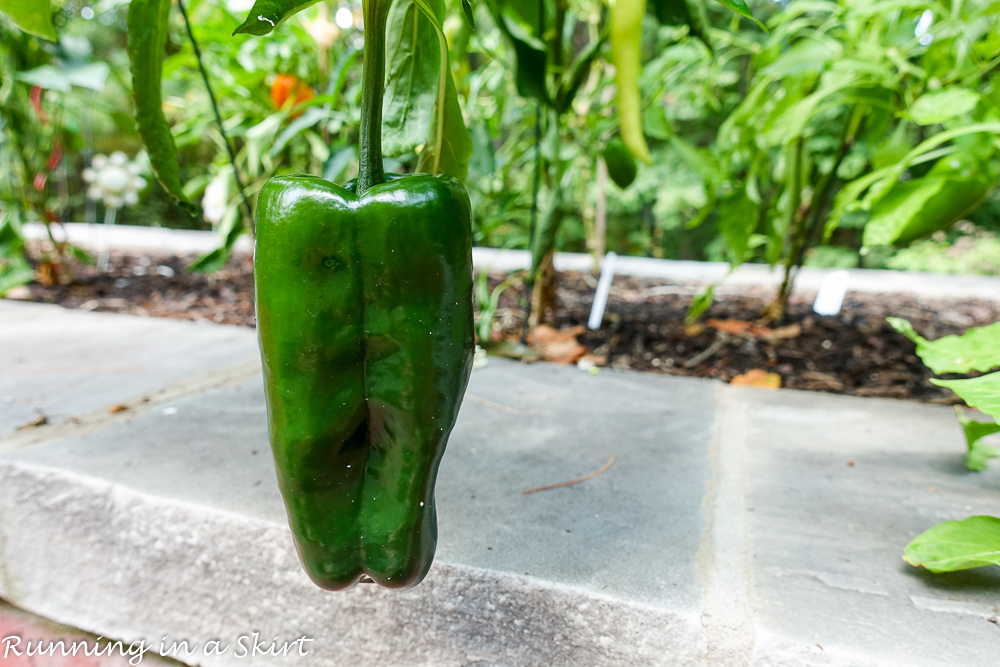 Last year I made Mexican Quinoa Vegetarian Stuffed Poblanos and they were pretty awesome, so I might repeat that. If you don't have or like poblanos you can make that recipe with bell peppers too. Either way it's really tasty.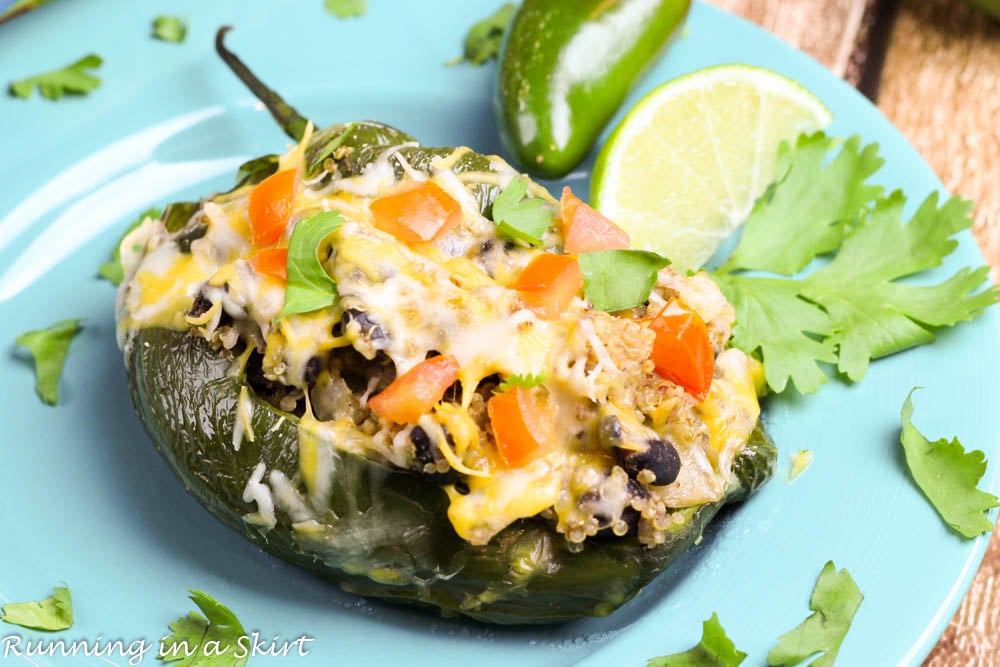 Fall Decor
I finally excepted the inevitable and put up my first round of fall decor. I've been burning a pumpkin candle and eating varies pumpkin food too. It may not feel like fall at all, but I'm going to embrace it!
I didn't really change anything this year, so if you've been a long time reader I'm sure this looks familiar! I have a LOT more Halloween and Thanksgiving specific decor, but I'm just not there yet.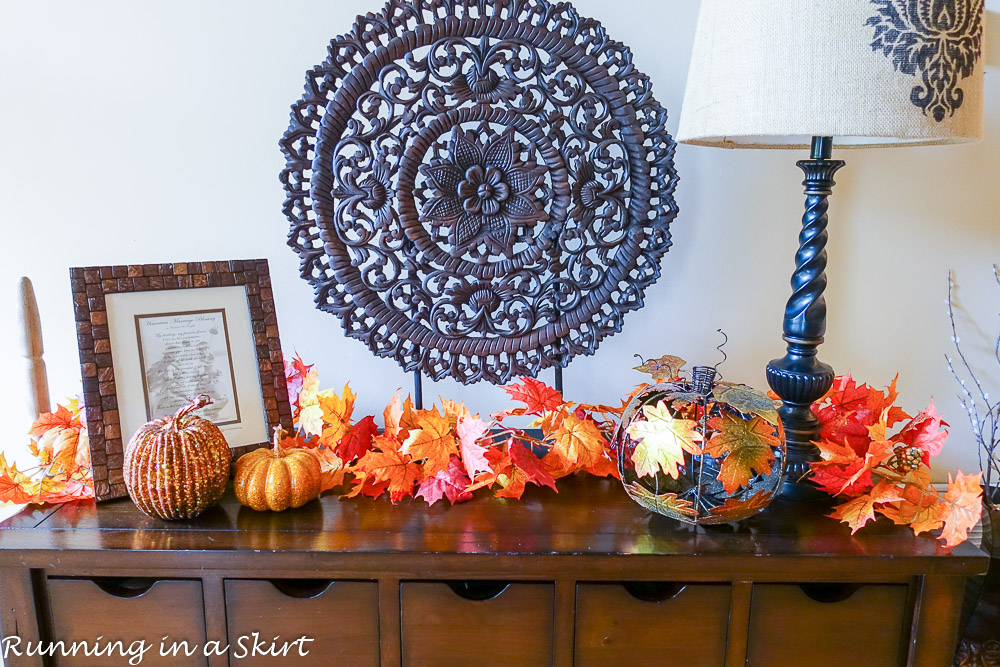 I also put back out the big dog bed and Rhett immediately claimed it as his own. We've been taking Makena Rose and Rhett's relationship VERY, very slow... but so far it's been good. Poor guy doesn't know what hit him!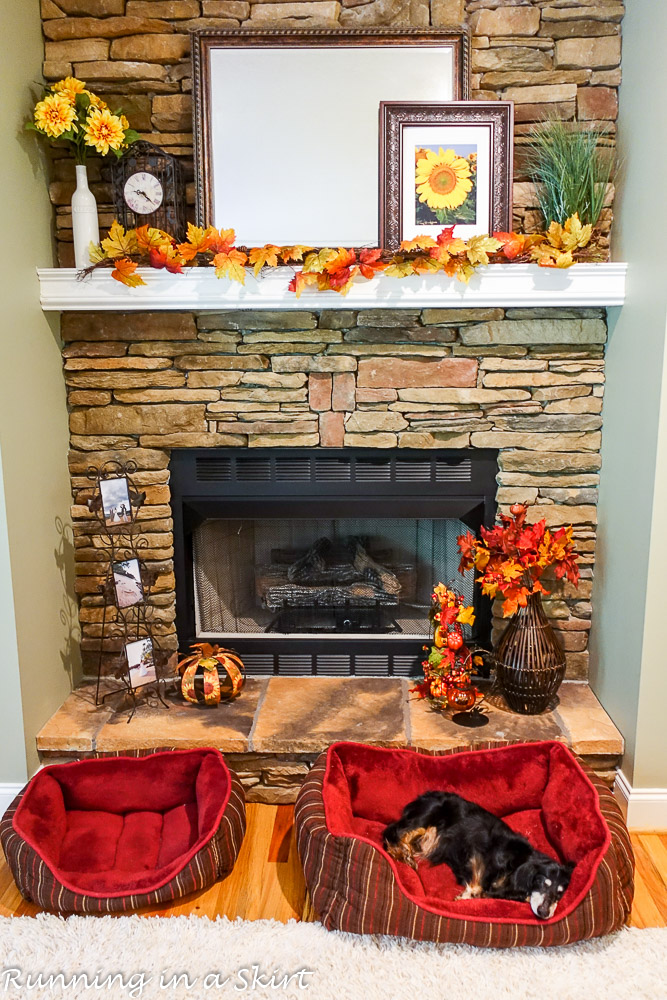 I also changed out my summer flowers to mums!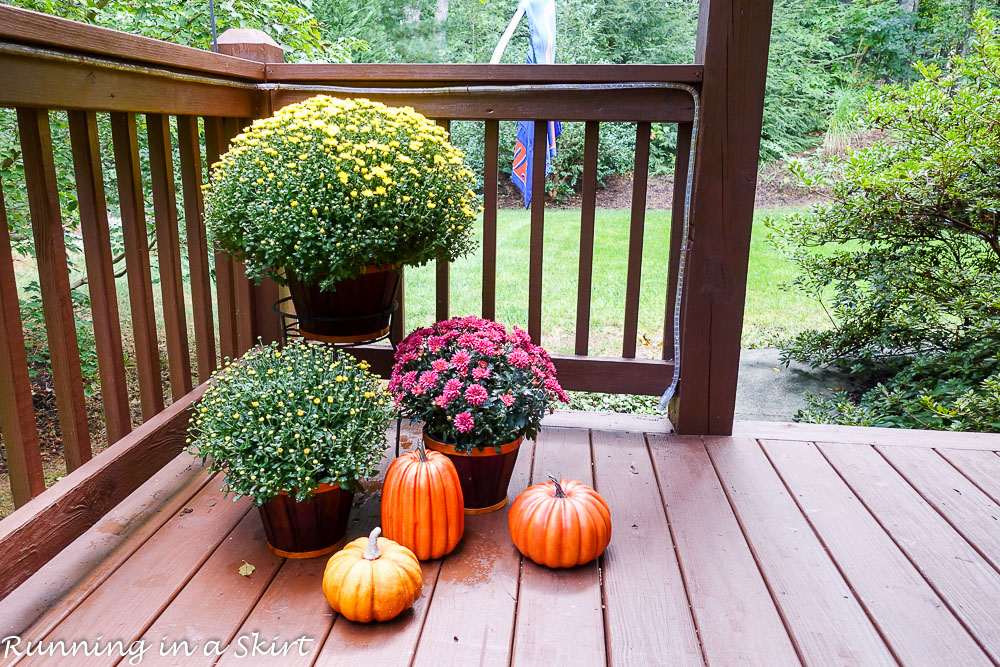 And changed out my planters to pansies and violas. These aren't blooming yet, but they will be purple and yellow violas.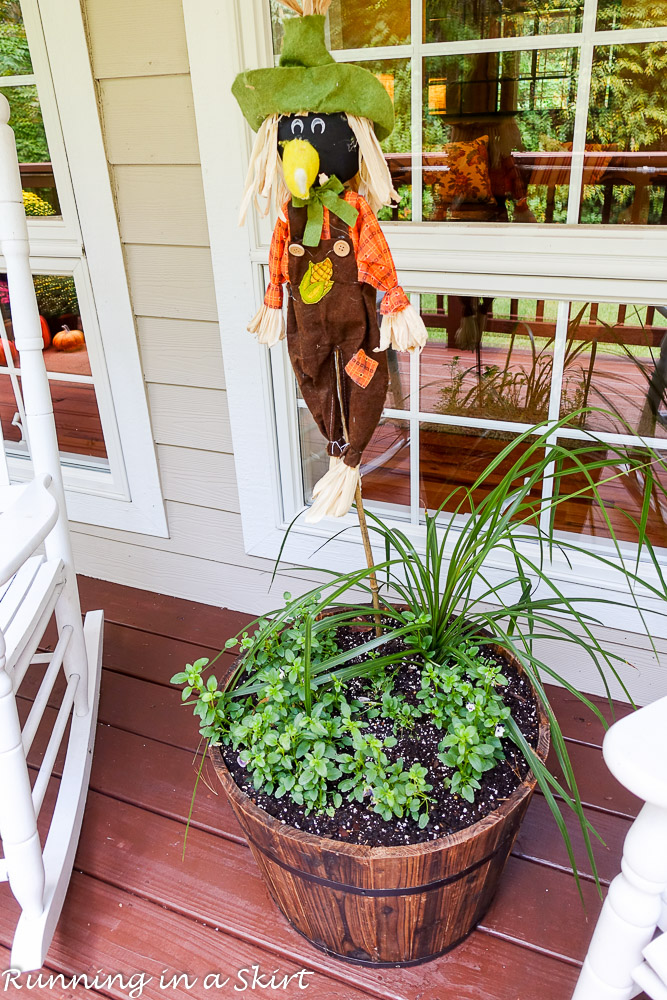 My deck boxes have red and yellow pansies! They should fill out in the next week or so.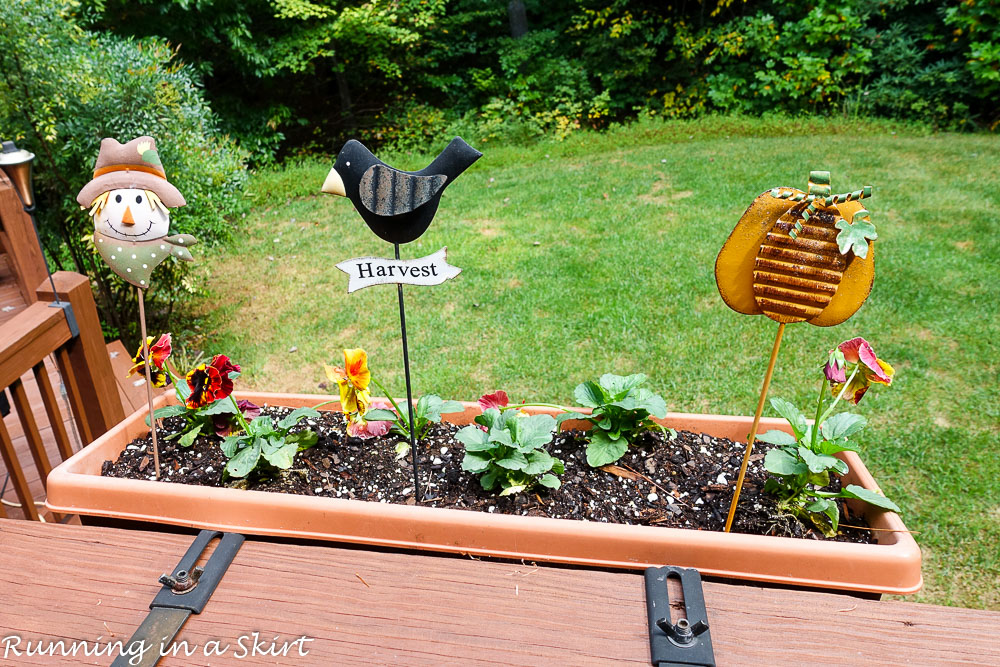 First Signs of Fall
One of the greatest joys of running outside is getting an up close and personal view of the seasons changing. Because you are outside so much, you really pick up on the slow and subtle ways the seasons melt into each other.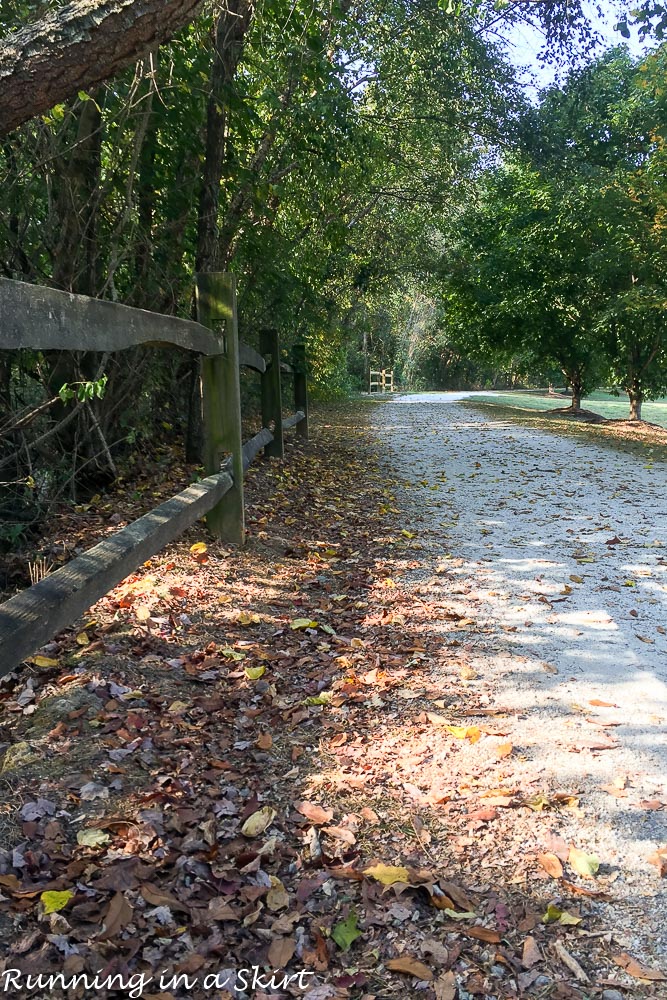 It's such a joy. My trail is slowly starting to look more fallish and it's been kind of nice to see. I'm hoping to do another big fall hike to year to REALLY see the leaves! This was Hawksbill Mountain last year and it was totally worth the trek.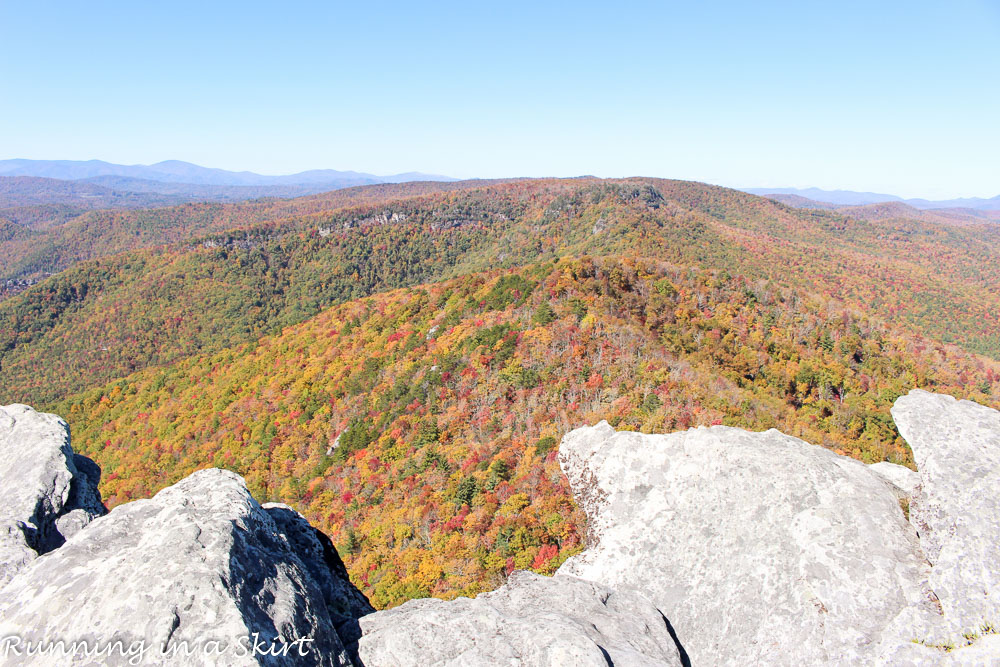 September's Pop Sugar Must Have Box
POPSUGAR sent me this Must Have Box to try and I've been swooning over the contents since. I have to admit, I've never been the biggest fan of the idea of a subscription box, but I decided to give it a try and I was not disappointed. I am totally on board now.
Look at all these goodies!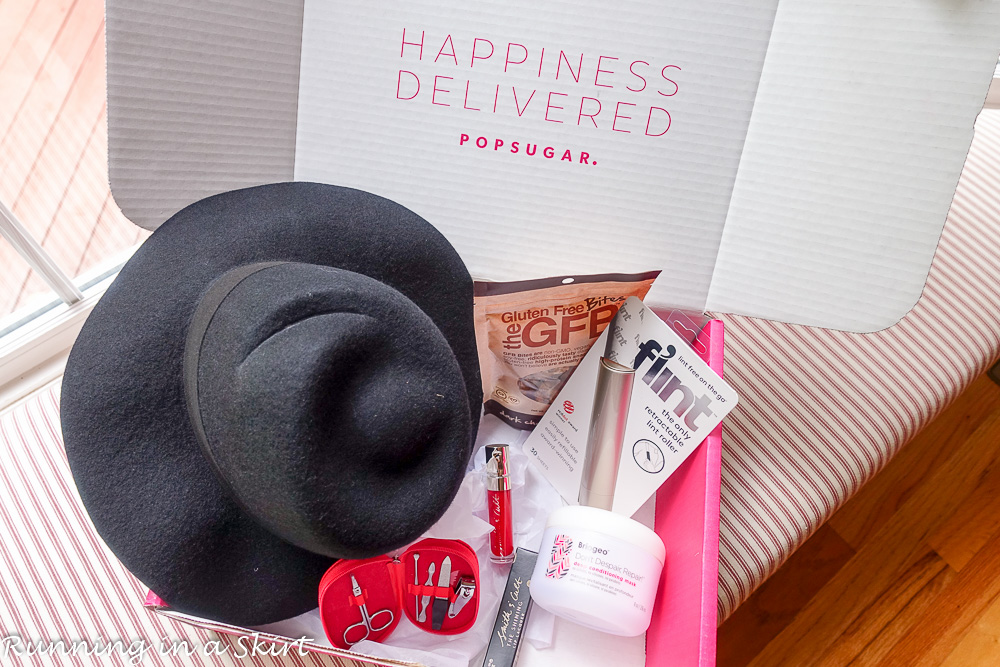 The idea is you sign up to get a box and POPSUGAR mails it each month like a surprise package from a friend. It's designed with fun, popular products across fashion, beauty, home and more. It really feels like someone went shopping just for you. All products are full size too! Once I found out it was coming, I checked the mail everyday like a big kid. So much fun!
The boxes are $39.95, but the value of the products inside are always over $100. You get a discount if you sign up for 3 or 6 months at a time. It's really a good deal!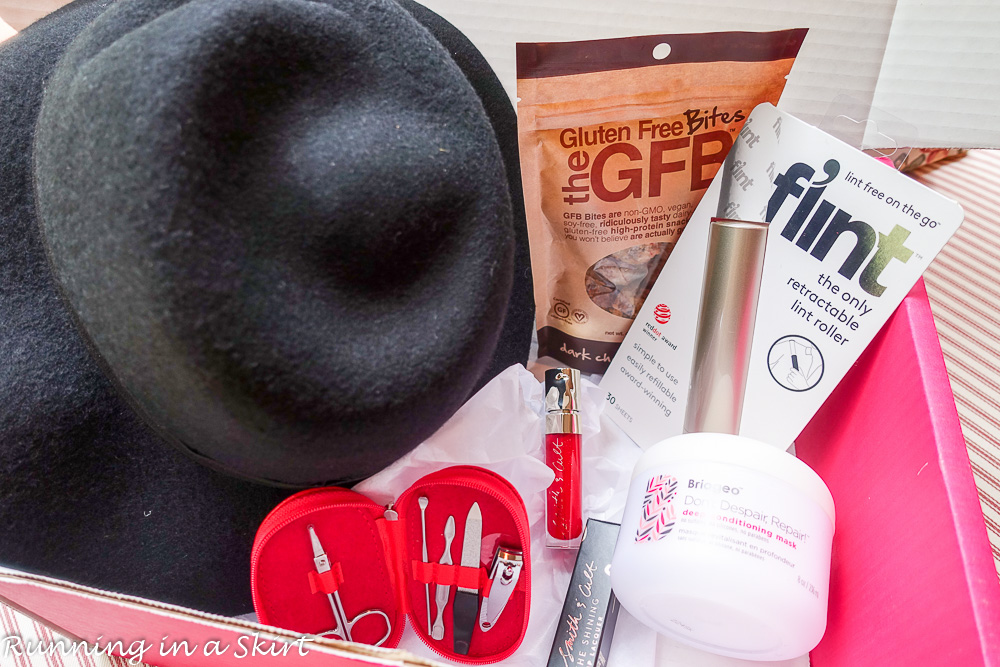 This month I'm loving this hair mask. Since I have longer hair, it always needs a little TLC.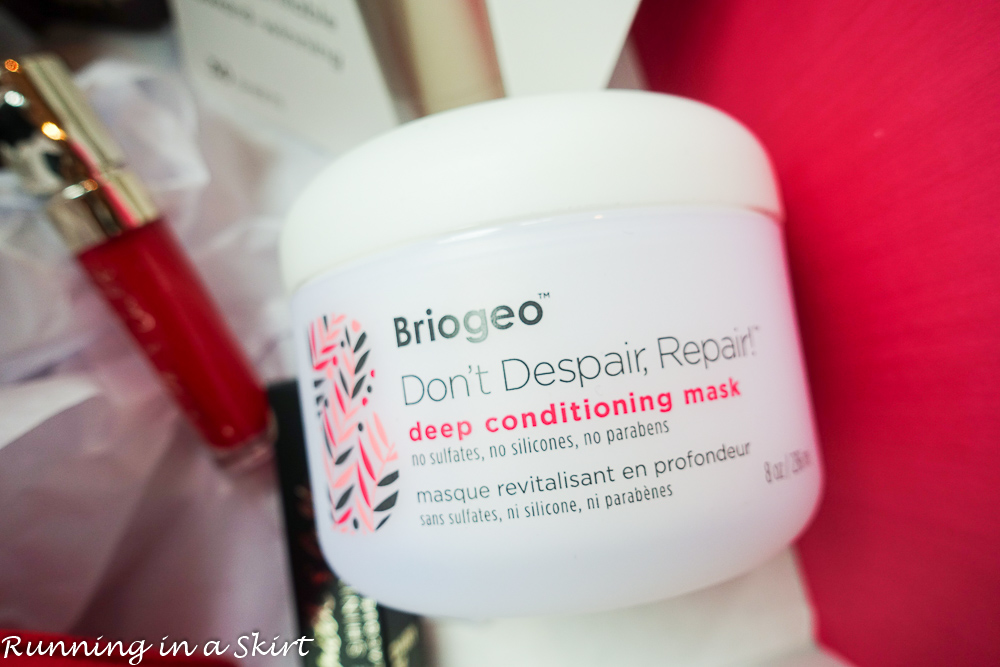 Since I just got another dog, this retractable and reusable lint roller could not have come at a better time. And those yummy gluten free bites are sooo good! Totally legit.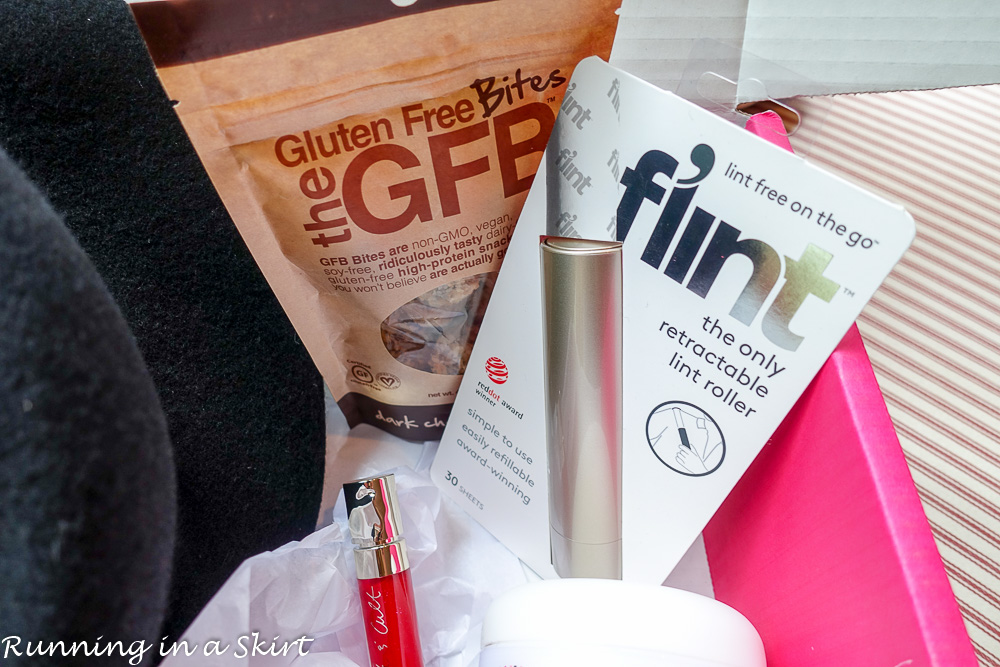 My two favorites are this lip gloss. It doesn't come out near as red as it looks here and is such a lovely color! I'll showcase it on a Fashion Friday soon.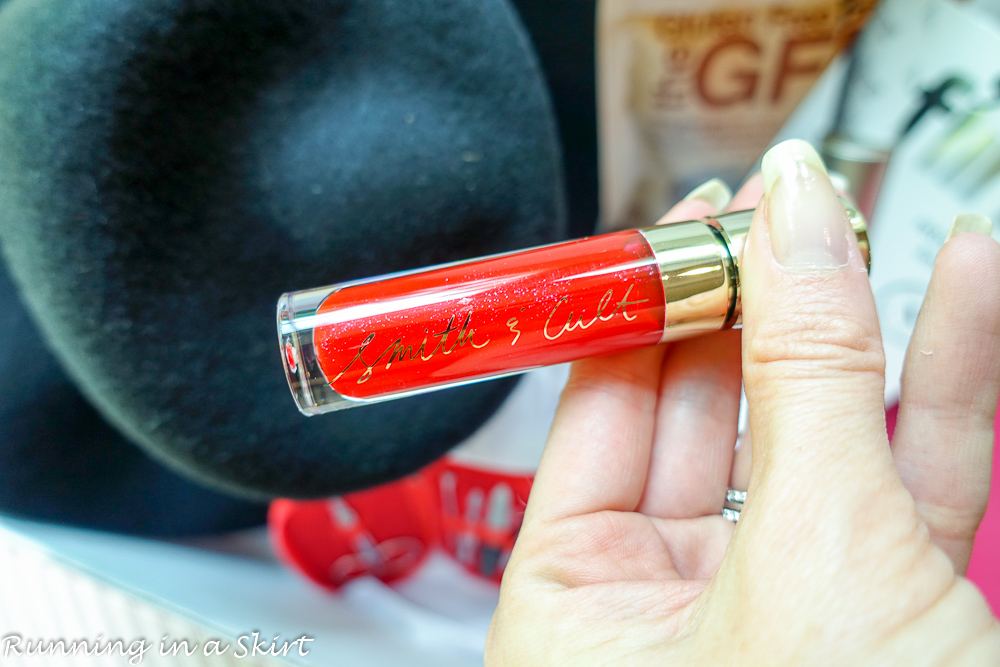 I'm also obsessed with this hat! I plan on styling it with a blanket scarf and boots soon. I'll also be featuring it on Fashion Friday in the coming weeks.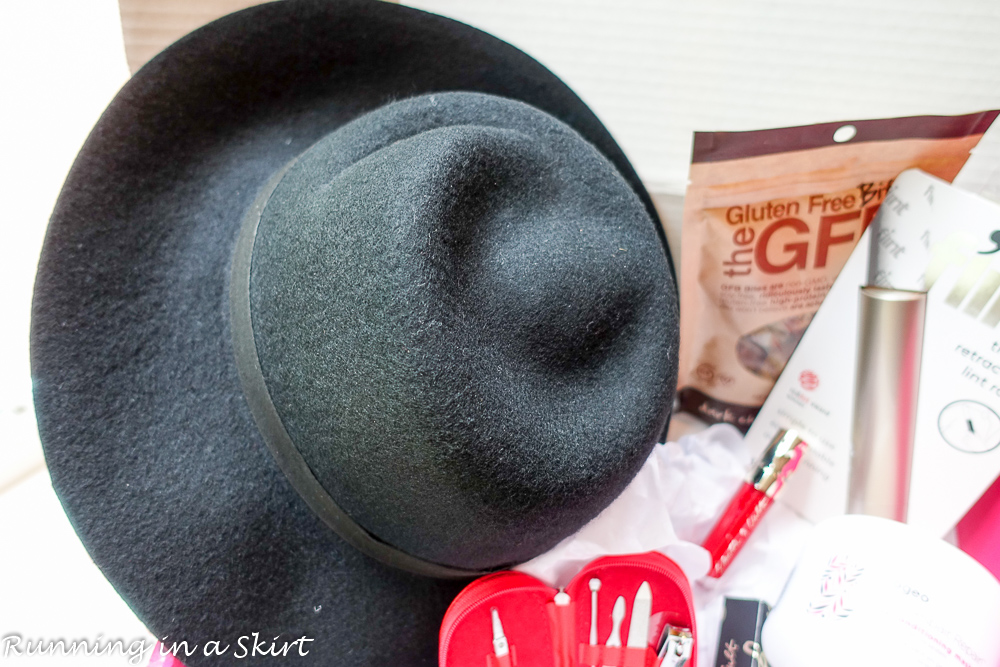 Check out the POPSUGAR Must Have Box! They also have a MINI version which looks fun too. If you shop, make sure to use my special coupon code SHOP5 which saves you $5 off your first box! Score!
Thanks for making Running in a Skirt part of your day! Come back tomorrow for an epic collection of Vegetarian Crock Pot Soups!
I'm linking up with Thinking Out Loud Thursday.
Your turn!
What are you loving lately?