Happy mid-week!
The Hubs and I had such a nice little last summer getaway, but as always it's good to be home! I'm getting some pictures together to share from my Hilton Head trip soon. I think I got some good ones!
In the meantime, I put together this post before we left. I can't believe this series is on #26! I've been sharing some Things I'm Loving Lately once a month on the blog for what seems like forever. Let's keep it goin!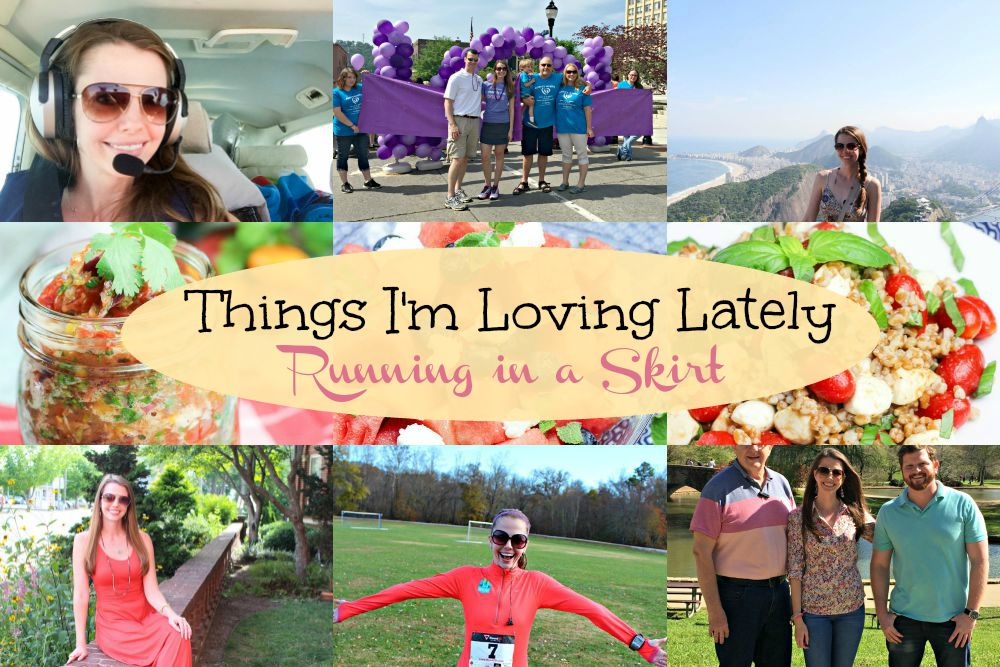 Things I'm Loving Lately 26
Panera's Watermelon Salad
I can't get enough of this special Panera salad. It has arugula, feta, almonds and watermelon! There is also a hearty grain blend in there that really beefs up the dish.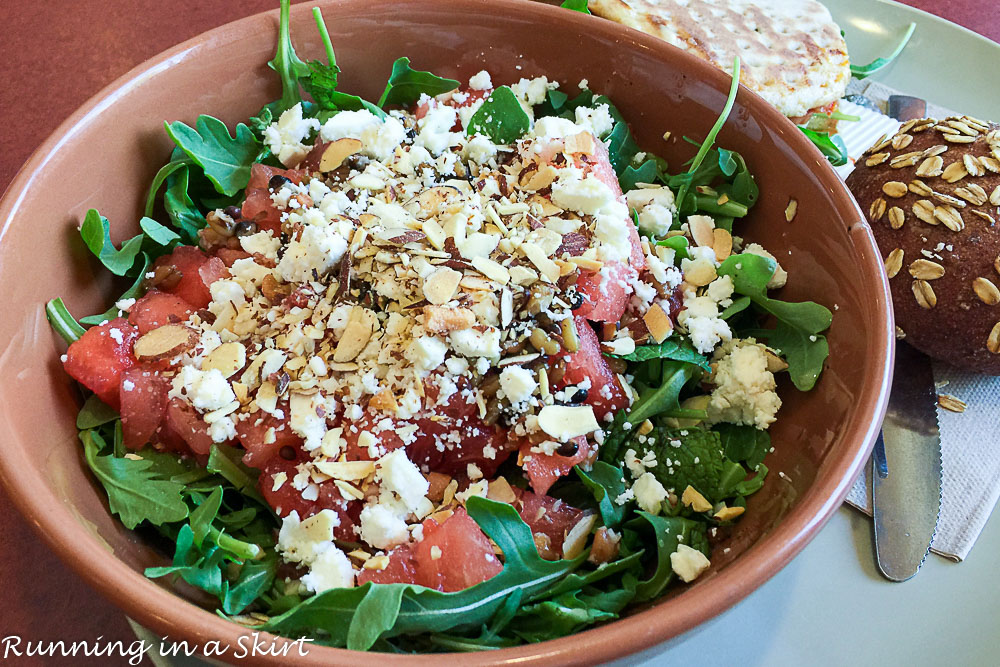 Not sponsored, just love it. 🙂
Tomatoes for Days
My cherry tomatoes are coming in like crazy and I've enjoyed every little magical bite. They are so sweet and tasty! I'll be dreaming of tomatoes that taste like this in a few months.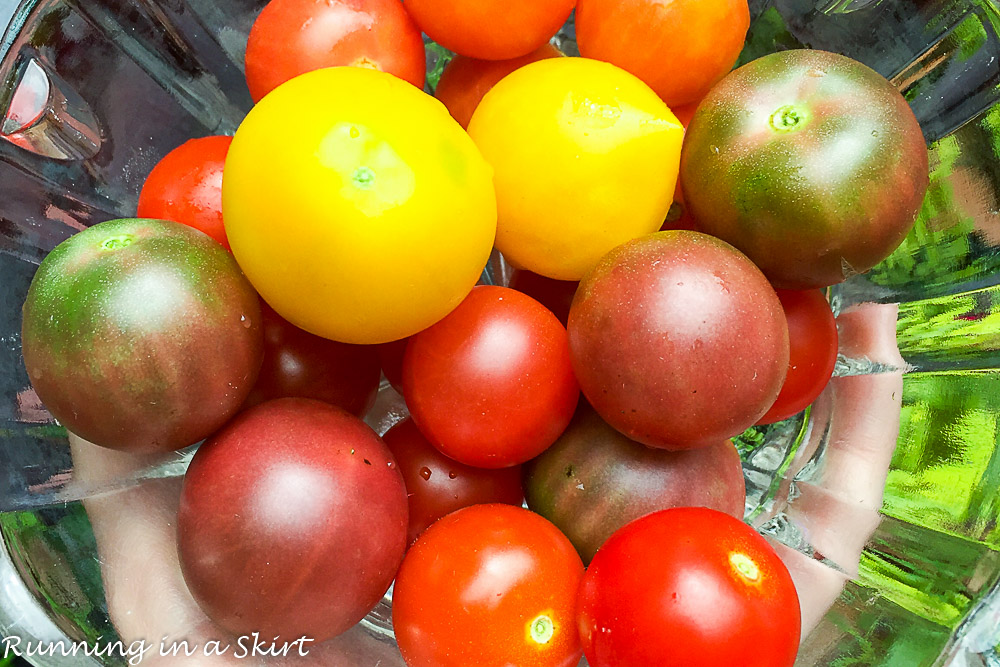 Weekend Adventures
The Hubs and I have been on a mission this summer to do new and fun things in Asheville. We've enjoyed local wineries, cideries and new hikes! There are so many interesting things to do around here, so we've enjoyed finding some new to us gems. It's also been nice to break our normal routine. We haven't hit a dud yet!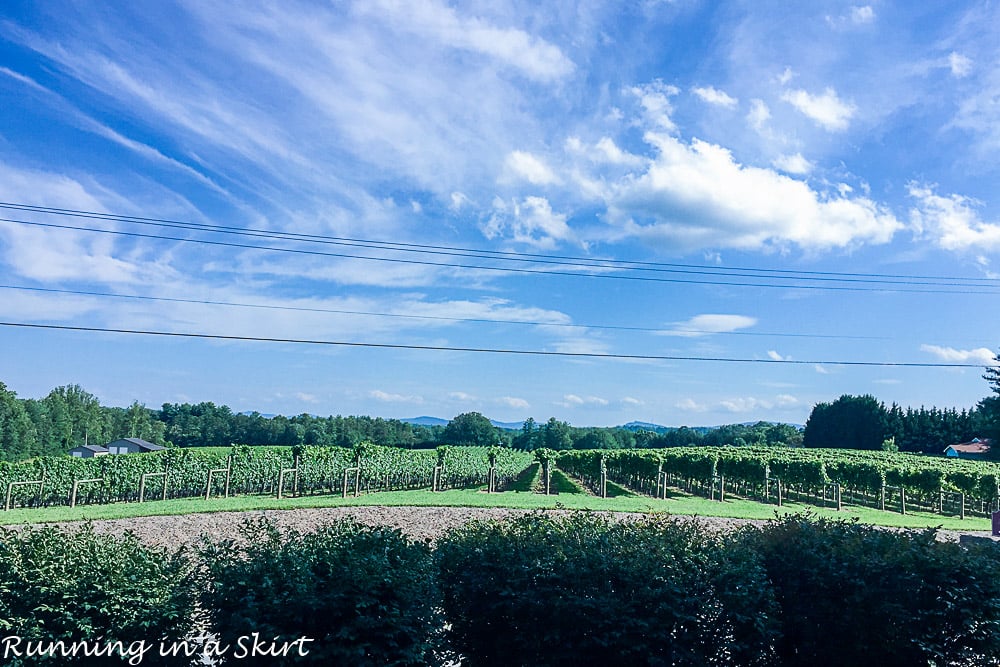 Ryder the Dachshund
I had to go to Charlotte the other week for a project and got to see my Brother's new dachshund. Remember how tiny he was? Ryder is now all grown up and so cute. He looks so much like Rhett did when he was a puppy. Rhett is so old that my only photos of him when he was a puppy aren't digital images.... they are just print outs from a disposable camera. So I need to scan them in at some point so you guys can compare. 🙂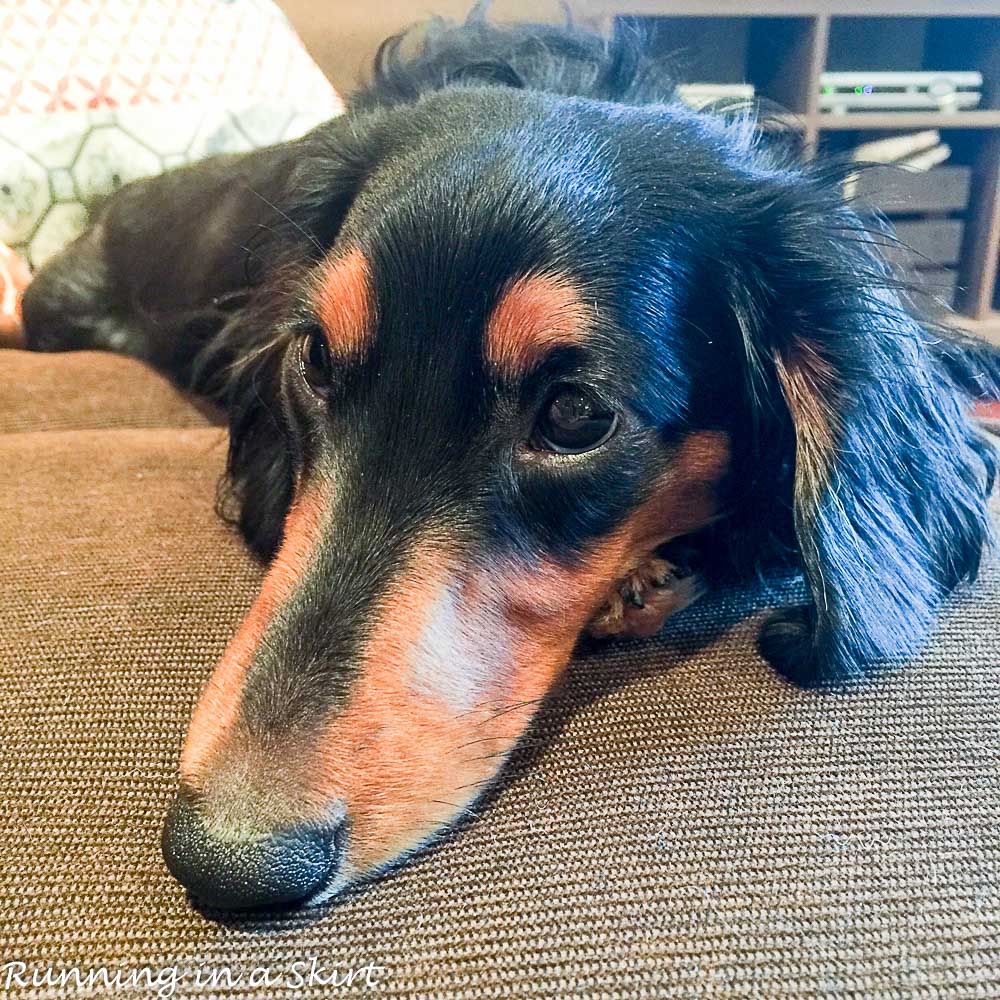 Biltmore Sunflowers
The sunflowers blooming at Biltmore is one of my favorite times of year. I just adore all those happy tall flowers.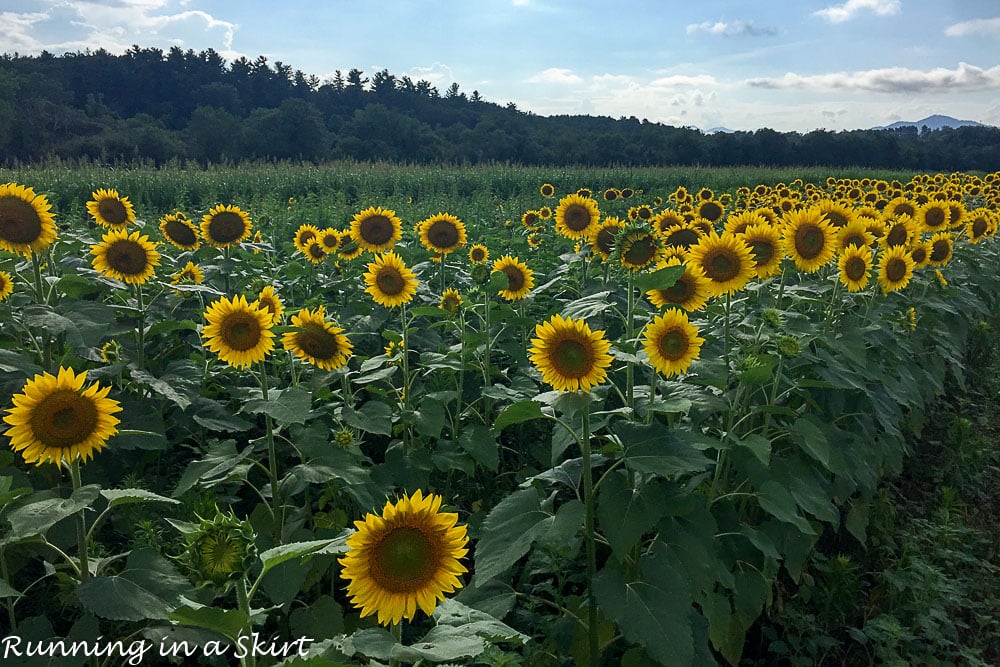 The other day I was there I even caught a double rainbow! I felt like I'd entered a pretty little fairy tale.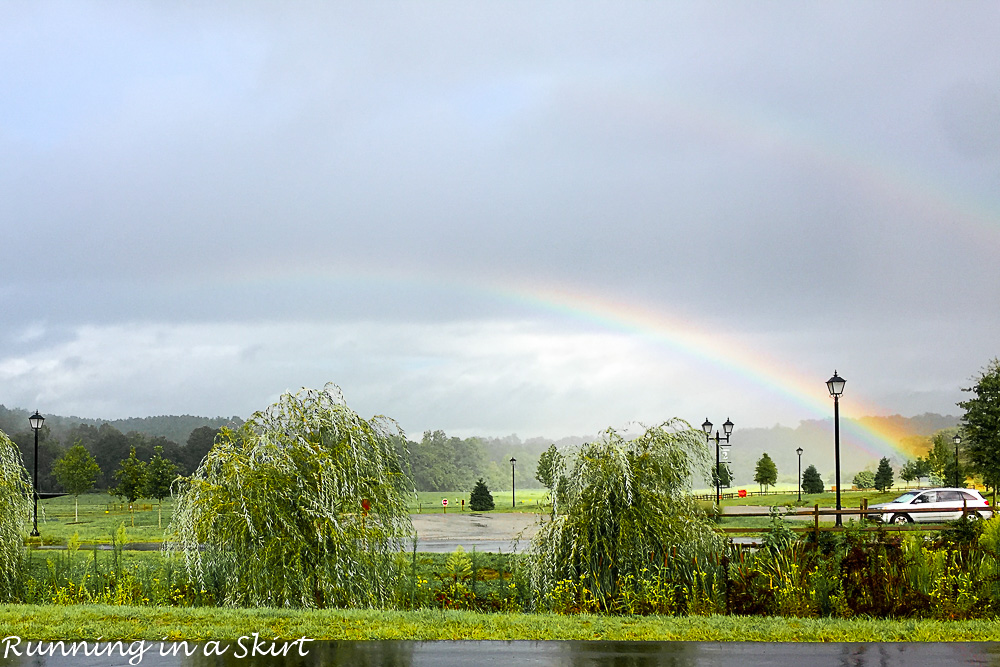 Homemade Salad Dressings
I'm eating a lot of garden fresh salads since my garden is still doing well. I'm topping them with Healthy Greek Salad Dressing...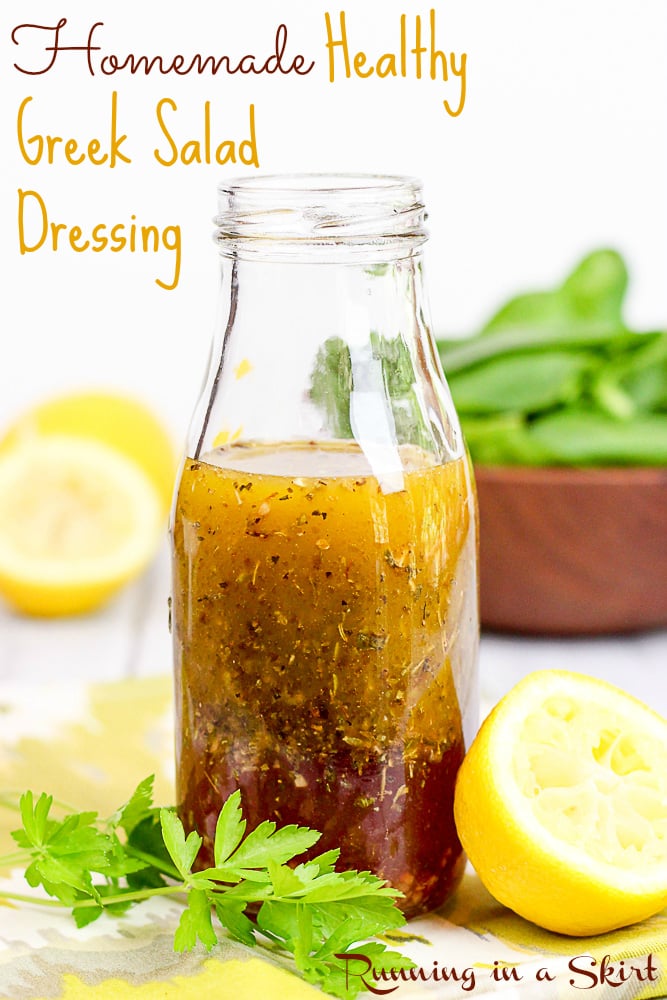 AND I'm also all about my Healthy Greek Yogurt Ranch...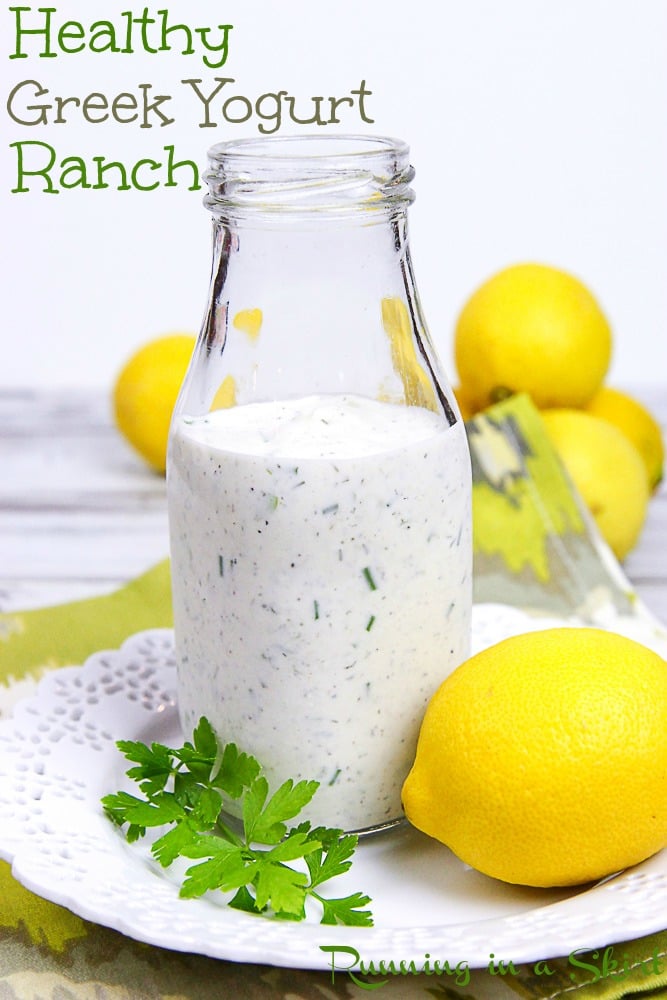 Evening Walks
Cheesy picture, I know! I've been loving evening walks with the Hubs. There are many times of year where it's just to cold and dark to do this, so I've been soaking in the fun as much as possible.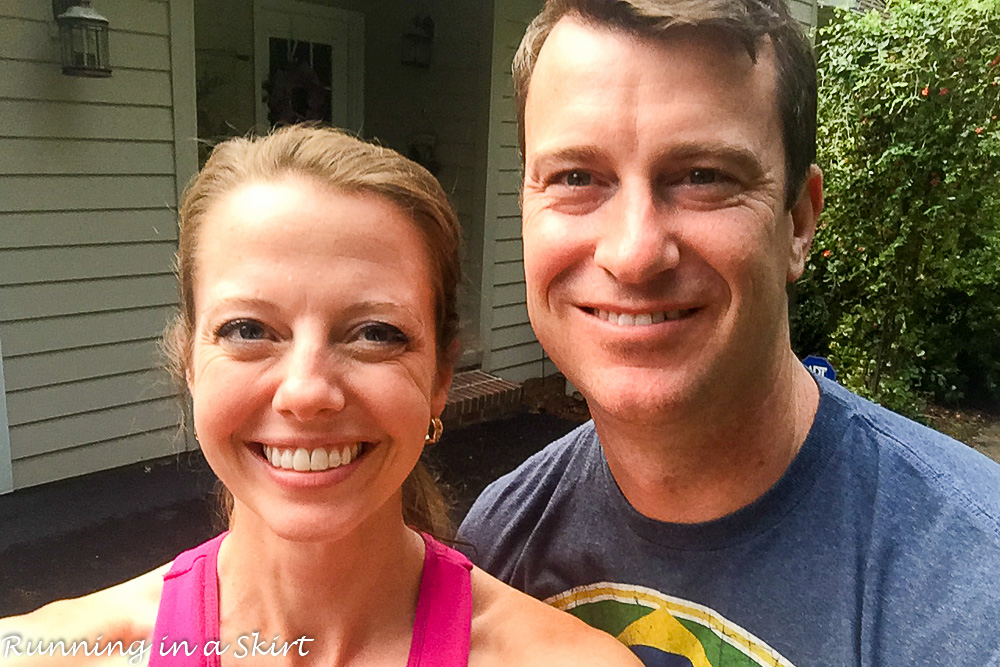 On a side note this is the third selfie we took and the first two were even worse than this one- haha! Life is wonderful, but often a hot mess as I like to call it. 🙂
So nice to see you here today. Come back tomorrow for a fabulous late summer gardening project that will give your fresh herbs all winter long.
I'm linking up to Thinking Out Loud Thursday.
Your turn!
What are you loving lately?