This post has been compensated by Collective Bias, Inc. and its advertiser. All opinions are mine alone. As always, I only write about products or companies I believe in and I appreciate your support of Running in a Skirt. #SamsClubMag #CollectiveBias
Buying healthy food choices in bulk at Sam's Club is a great way to stay on track with good eating in the New Year!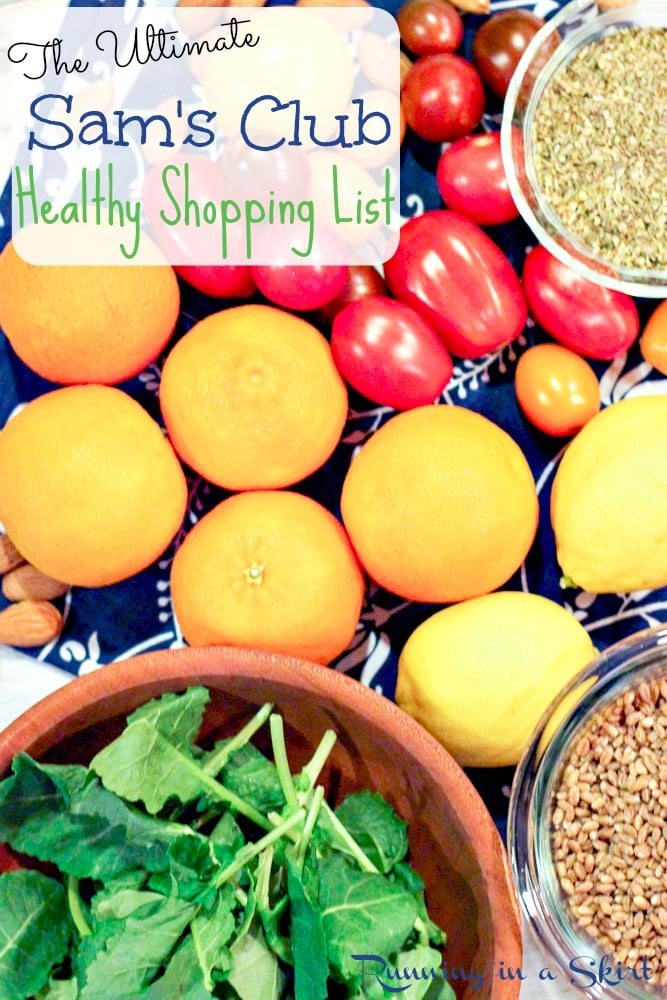 Hi everyone!
Are you recovered from the overload of family, food and festivities yet? More importantly, have you eaten your last Christmas cookie? <-- It's ok if the answer is no! 🙂 I'm still working on it too!
As we turn our attention to New Year's goals, it's time to re-set our eating habits and come back around from the dark side. I enjoy New Year's so much because it's a time to really work on bettering yourself for the upcoming year.
One goal I have this year is to continue to eat healthy, while keeping a grocery store budget. I've been an avid Sam's Club Member for years and in recent years, I've been so impressed by the number of healthy clean-eating products they keep on their shelves. Sam's Club offers everything I need to stay healthy on a holistic level. They even have free health screenings, optical, hearing and of course some great food items. If you know what you are looking for, you can find some real gems!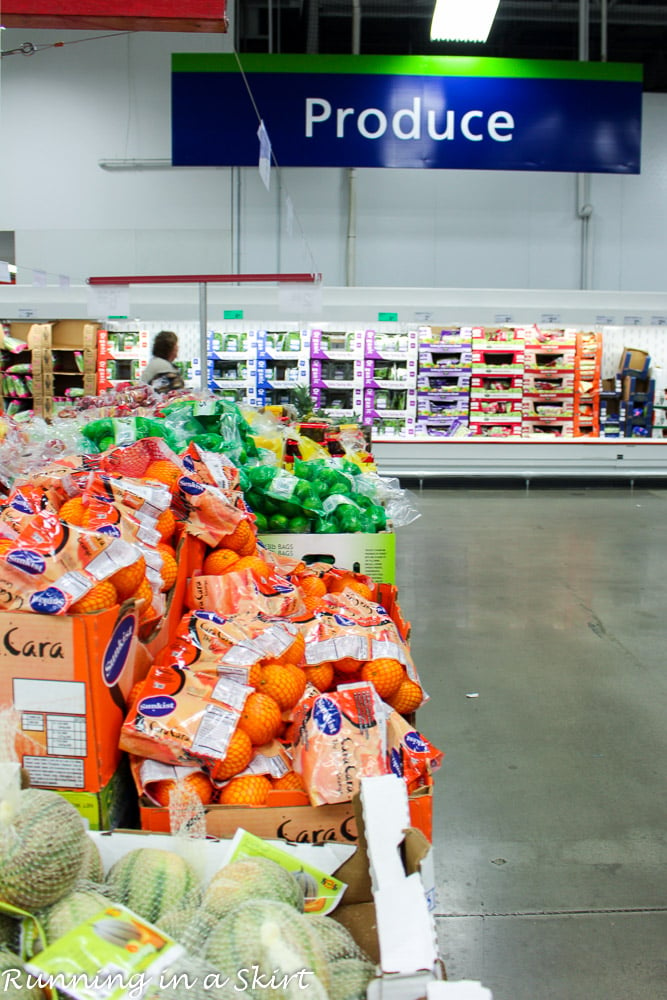 One place I always look when I'm in Sam's Club is the produce department. They have great deals on fresh avocado, vegetables and I love their oranges!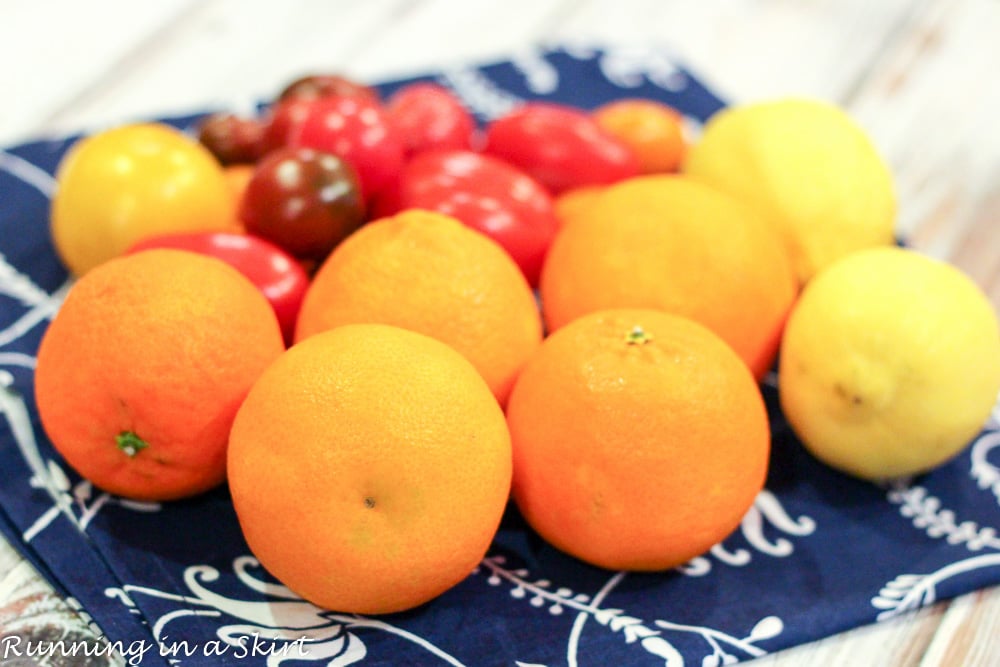 And you can fresh healthy greens for days! Yummy!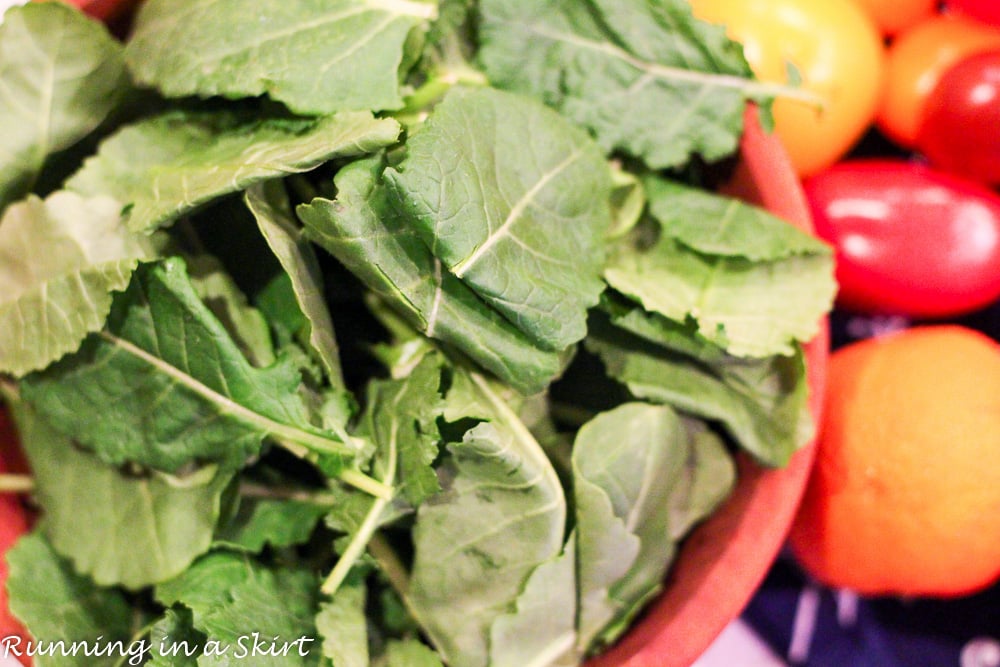 I also go by the frozen department and stock up on frozen fish. I look for the plain, flash frozen kind that isn't breaded or sauced. I prefer to add my own healthier toppings. I've always been a big fan of their frozen salmon. You can't beat the taste and price.
Spices and pantry staples are also healthy finds. There are some spices I use ALL the time, so I buy those here.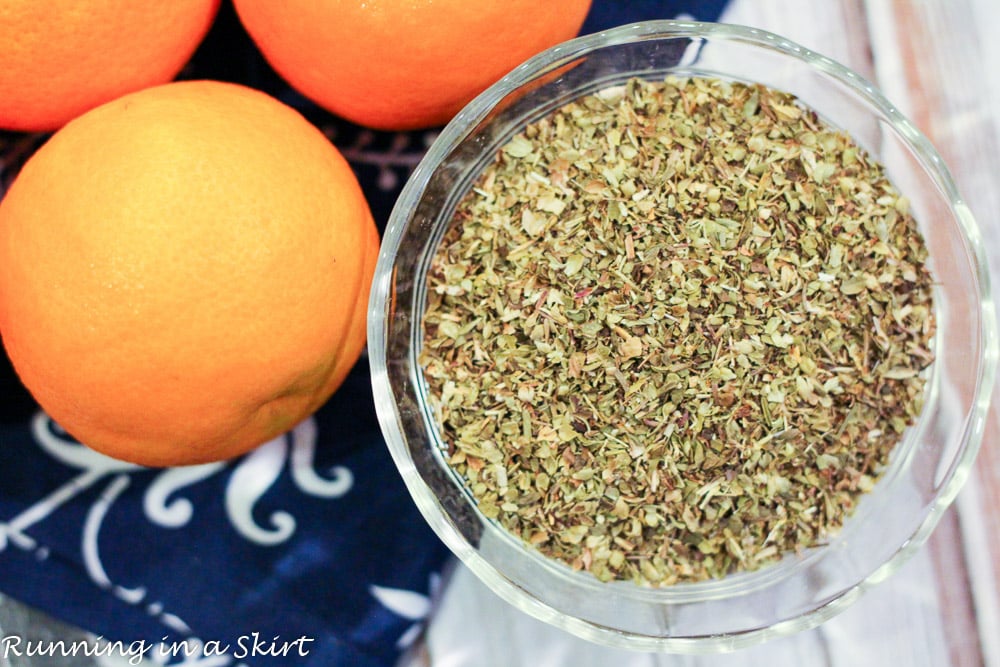 I've also been buying organic grains like freekah and quinoa.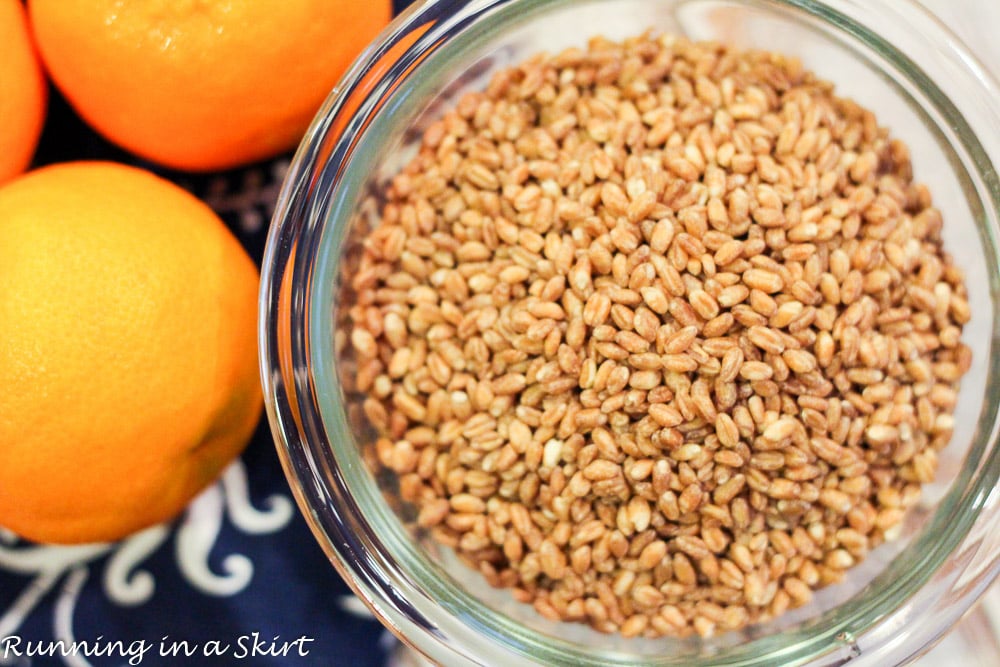 And my Sam's Club even carries organic flax and chia seeds.
Finally I stop by the toiletries department and check out their protein products. You can find great deals on protein powder and bars. Just make sure to check the labels to get the type that fits your lifestyle best. These can be very high in calories if you aren't doing really hard workouts, but can be great for muscle recovery if you are.
The Pharmacy is nearby so I stop and fill up my prescriptions. It's so convenient to have my prescriptions filled while shopping and it's one less thing I have to worry about later. Sam's Club also has a Free, $4, or $10 program for certain medications. You can find out more about Sam's Club pharmacy here.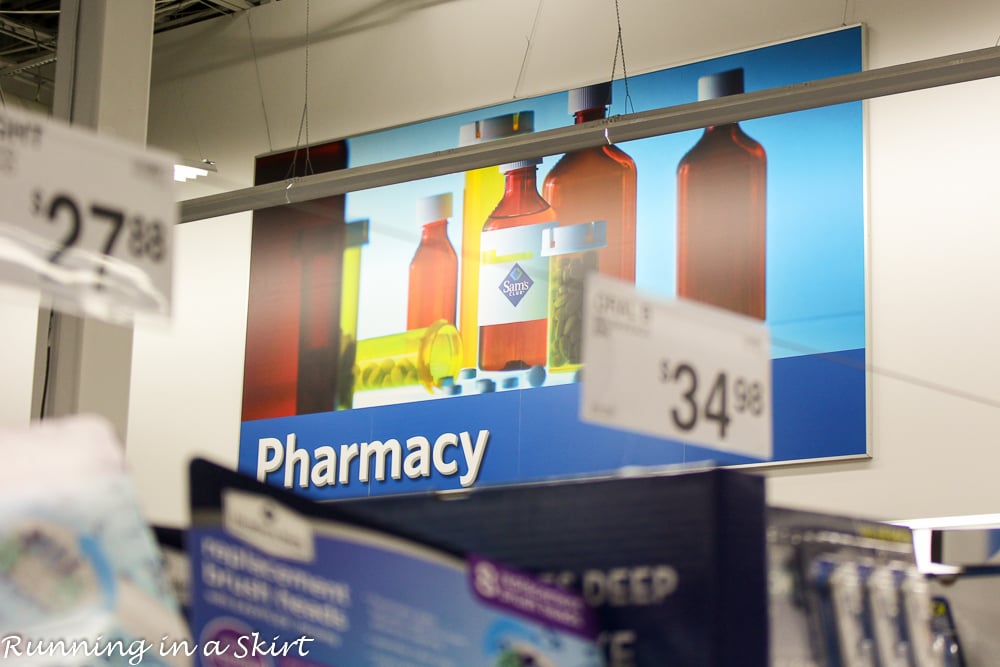 I also love checking out their healthy lifestyle magazine Healthy Living Made Simple. This month I really enjoyed the article on 5 Healthy Meat-free protein sources and Benefits of Drinking Cold-Brew Coffee!
By the time I'm done, my cart often looks like this! Chocked full of healthy goodies I can feel good eating.
Since it's the New Year's and I love you'll so much, I thought I'd make a list of some of the healthiest items I have bought from Sam's Club. This should take the guess work out of your next big shopping trip!
The Ultimate Healthy Sam's Club Shopping List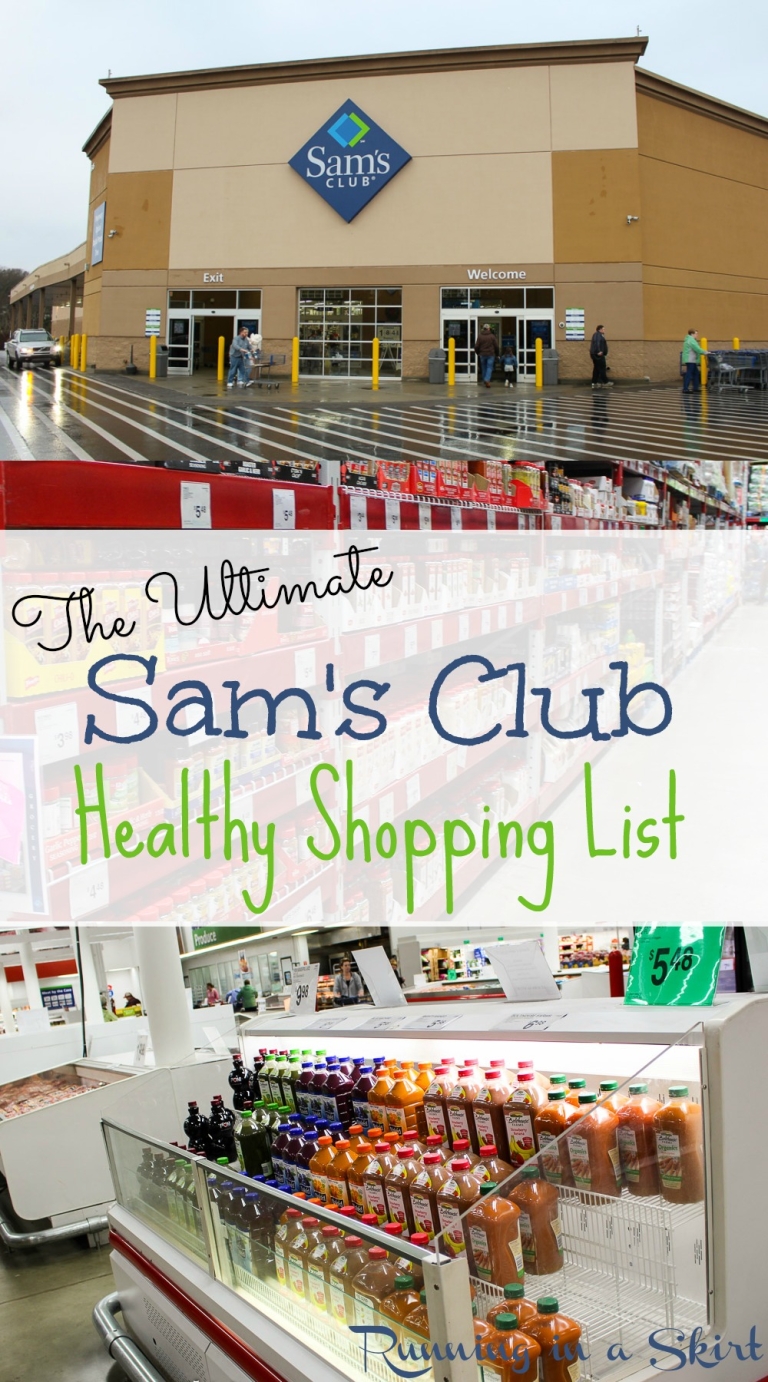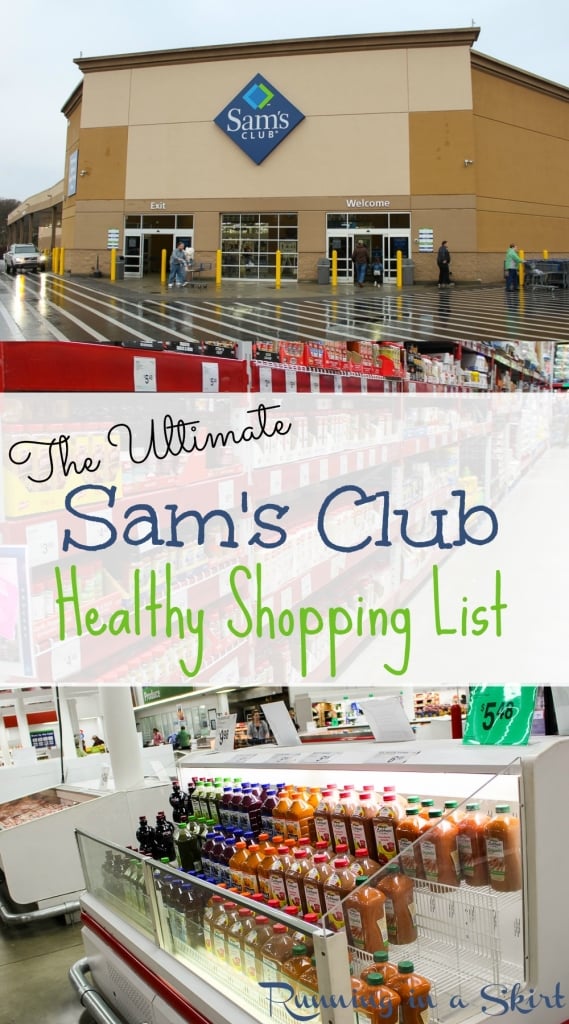 Pantry Staples
Organic Coconut Oil
Extra Virgin Olive Oil
Organic Coconut Flour
Organic Chia Seeds
Organic Flax
Spices
Honey
Agave Nectar
Dried Beans
Organic Freekah
Organic Quinoa
Plain Quick Cooking Oats
Canned Diced Tomatoes
Organic Pasta
Organic Tomato Sauce
Canned Tuna
Powdered Peanut Butter
Peanut Butter- use in moderation
Chocolate Hazelnut Spread- use in moderation too 🙂
Organic Green Tea Bags
Organic Whole Almonds
Plain Nuts
Plain Popcorn
Produce Department
Fresh Fruit- apples, berries, oranges, mango, papaya, etc.
Fresh Vegetables- bell pepper, avocado, cucumbers, tomato, squash, etc.
Fresh Greens - spinach, kale, romaine hearts, eto.
Pre-packaged Salads - watch sugar content in dressings
Juices - watch sugar content
Dairy
Eggs- great source of protein
Plain Greek Yogurt
Unsweetened Almond Milk
Frozen
Frozen Black Bean Burgers
Frozen Fruit- for smoothies!
Plain Frozen Seafood - salmon, tilapia, tuna, shrimp, etc.
Plain Frozen Vegetables- corn, edamane, green beans, etc.
Toiletries/Pharmacy Department
Protein Bars- watch for fat/carb/protein content for the best bar for your level of exercise and fitness. These can be a lot of calories, but can also be great for muscle recovery post hard workout!
Vitamins
Perscriptions
Meat
Note: I don't eat or purchase meat, but I know you can get fresh lean meat at Sam's Club. Choose types without breading or sauce already added. If that is part of your diet, please add it to your list in moderation!
Happy Shopping!
Be sure to check out more great healthy living tips with Sam's Club Healthy Living Made Simple Magazine online! It's free and has great information.
Thanks for stopping by today! Come back tomorrow for the 2nd Best of the Blogs linkup! Drop your favorite/ most viewed post of the month or a roundup of the best posts of the month from your site. For bloggers and non-bloggers it's a great place to read the best the blogs have to offer in spot! Last month was a huge success, so come by to keep this linkup growing.
I'm linking up with Meatless Monday, Wild Workout Wednesday , Fitness Friday, Full Plate Thursday and Weekend Potluck.
Your turn!
What healthy living goals are you taking into 2016?
Do you buy anything healthy in bulk?