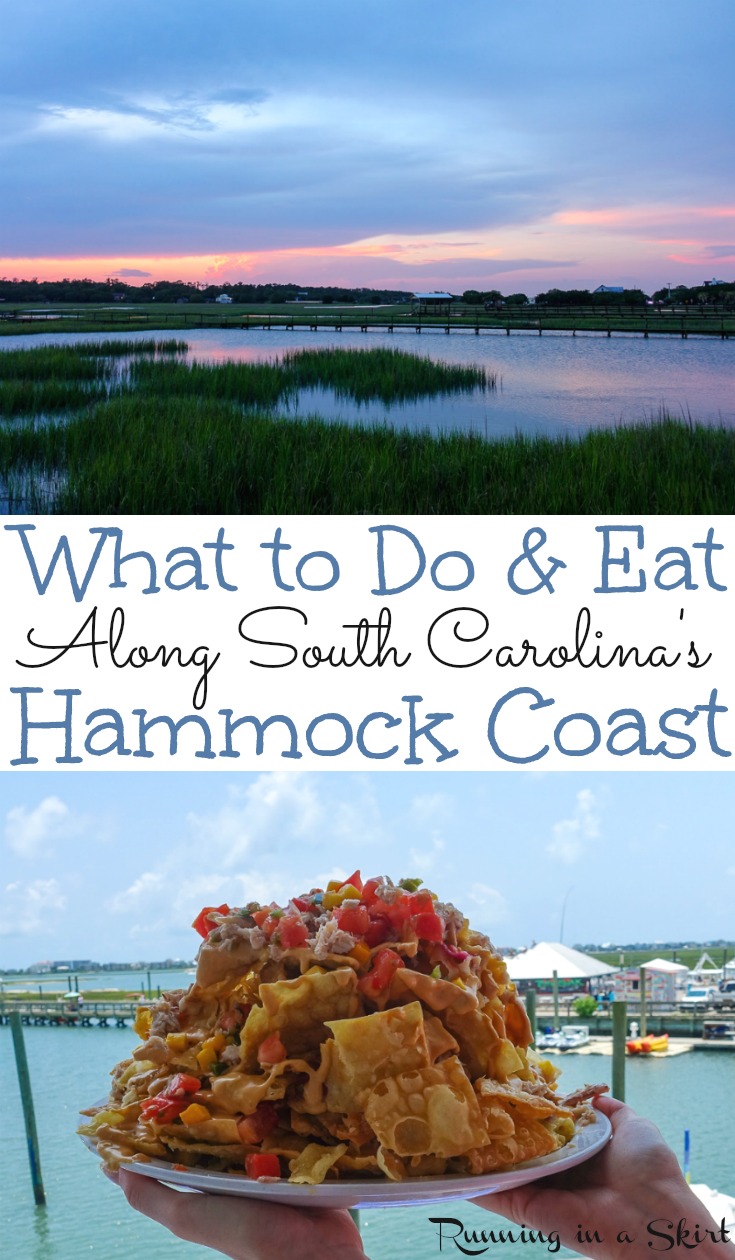 The South Carolina Hammock Coast is gorgeous, nature-oriented and feels like a world away from its cousin to the north, Myrtle Beach. Here's what to do and eat in the Hammock Coast SC!
I'd like to thank the folks with South Carolina's Hammock Coast for hosting this trip. As always, all opinions are my own and I only write about places I think you'll love!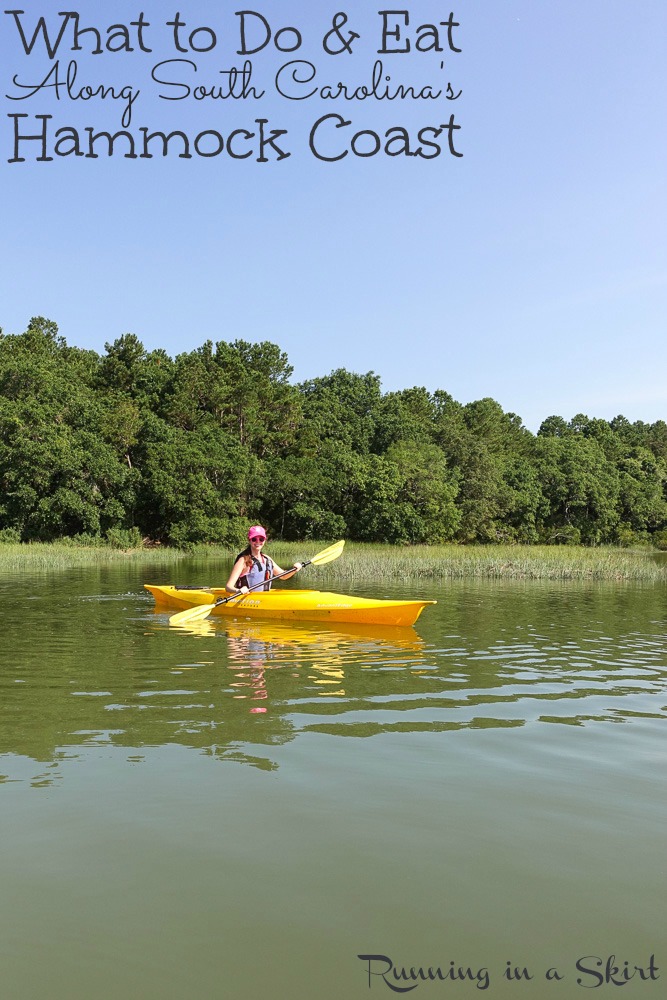 Happy Monday folks!
The weekend before last the Hubs and I spent a few days in a beach community that was new to us... the Hammock Coast SC. We had a lovely time being on the water, exploring historical communities and eating tons of great eats that did not involve a single seafood buffet.
Where is the Hammock Coast SC?
The Hammock Coast SC is the stretch of beach south of Myrtle Beach through Georgetown. It includes the cities of Pawley's Island, Murrells Inlet, Litchfield Beach, Garden City, Georgetown, and Andrews. It is calm, nature-oriented and feels a world away from the neon lights of Myrtle Beach. It is truly a different kind of South Carolina beach vacation.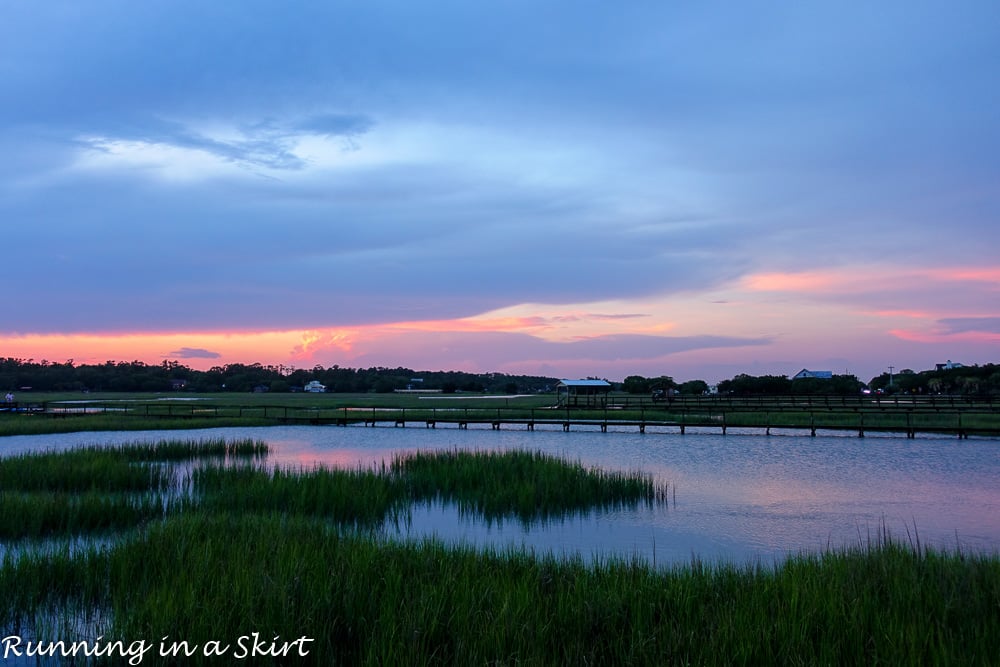 We discovered gorgeous driftwood-covered beaches, stunning sunsets and even cool canopies of Spanish moss covered trees.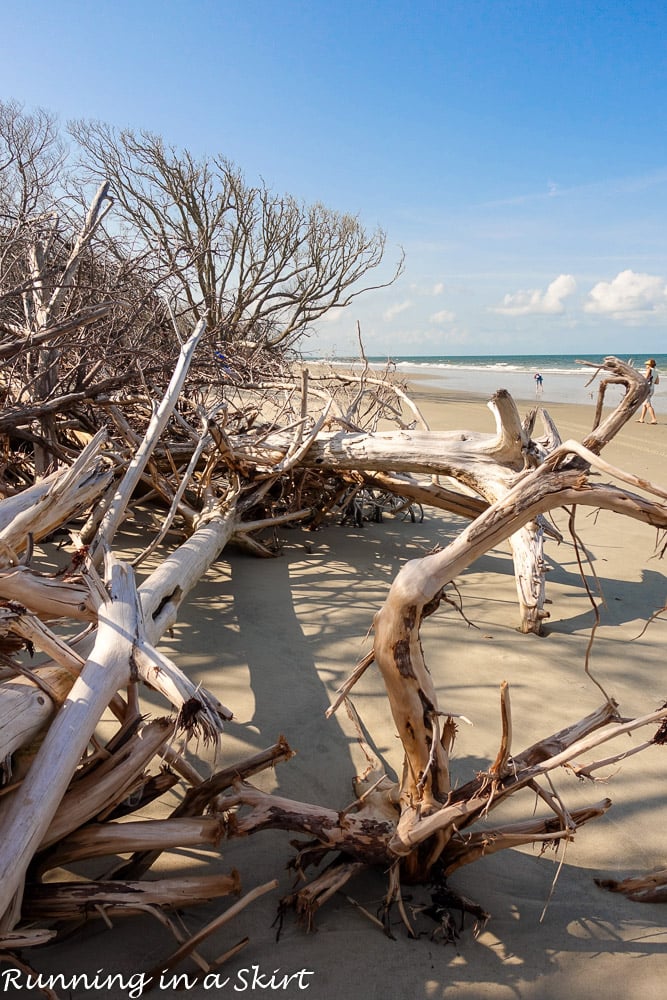 It has a distinct charm that makes it a lovely place to visit!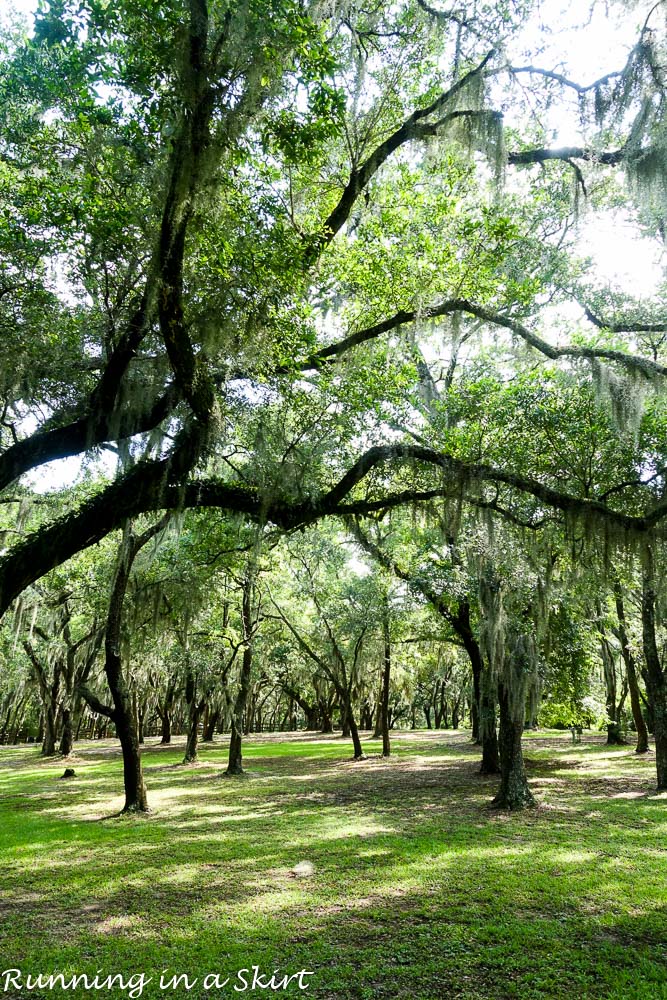 As promised I put together the highlights of our trip in this guide.
What to Do in the Hammock Coast SC
Huntington Beach State Park
The entire Hammock Coast SC is lined with gorgeous beaches, but one of the best is at Huntington Beach State Park.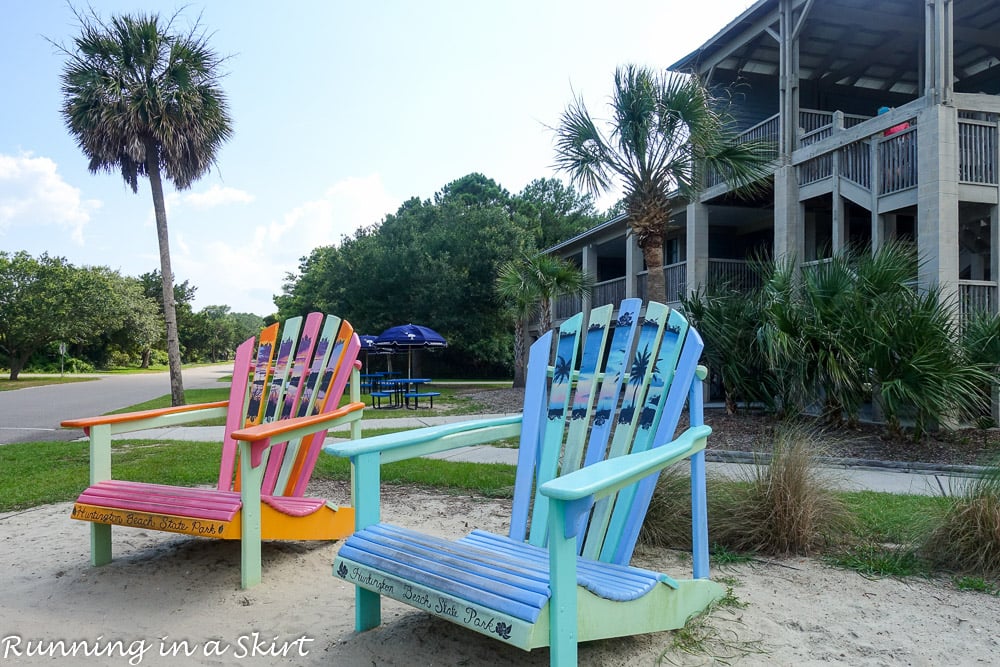 The three-mile-long beach is wide, expansive and the day we were there not very crowded. It's the perfect place to bring your beach chairs and umbrella for the day.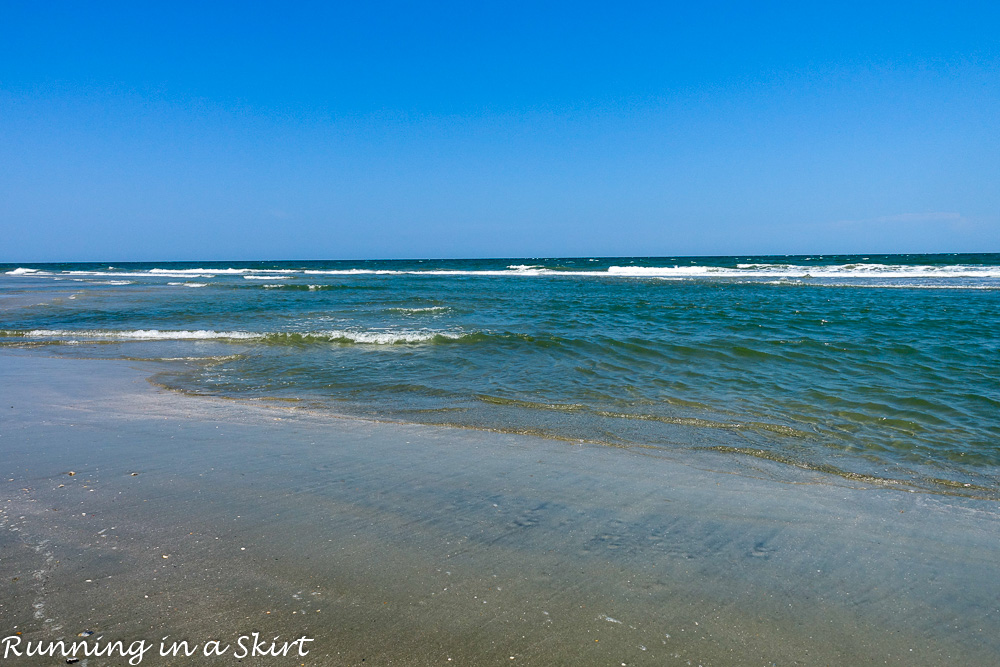 The property also has a salt marsh with paths to explore.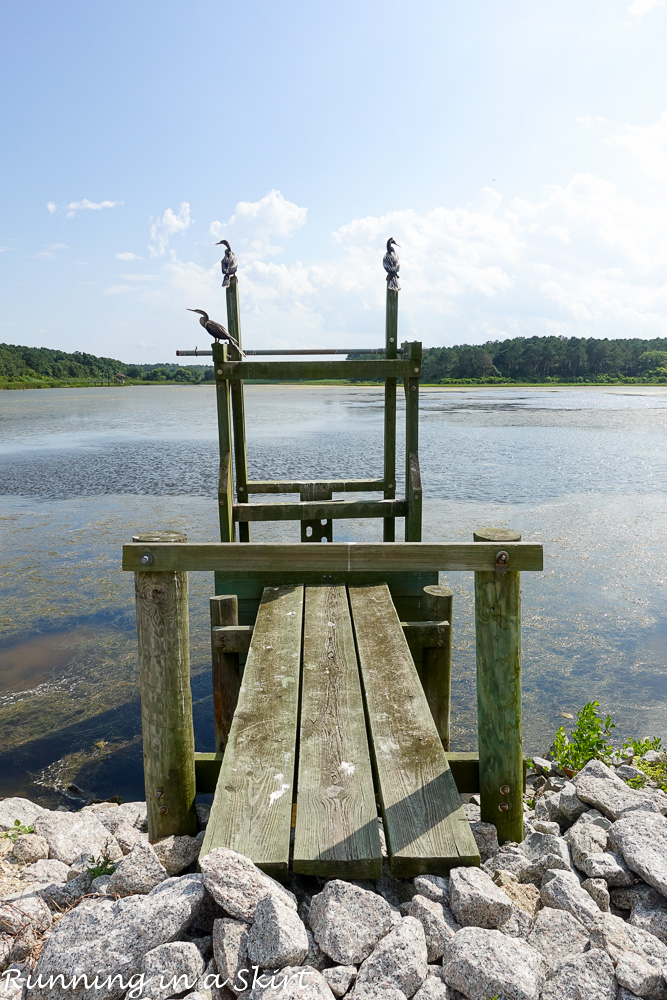 They say there is some of the best bird-watching on the East Coast as well!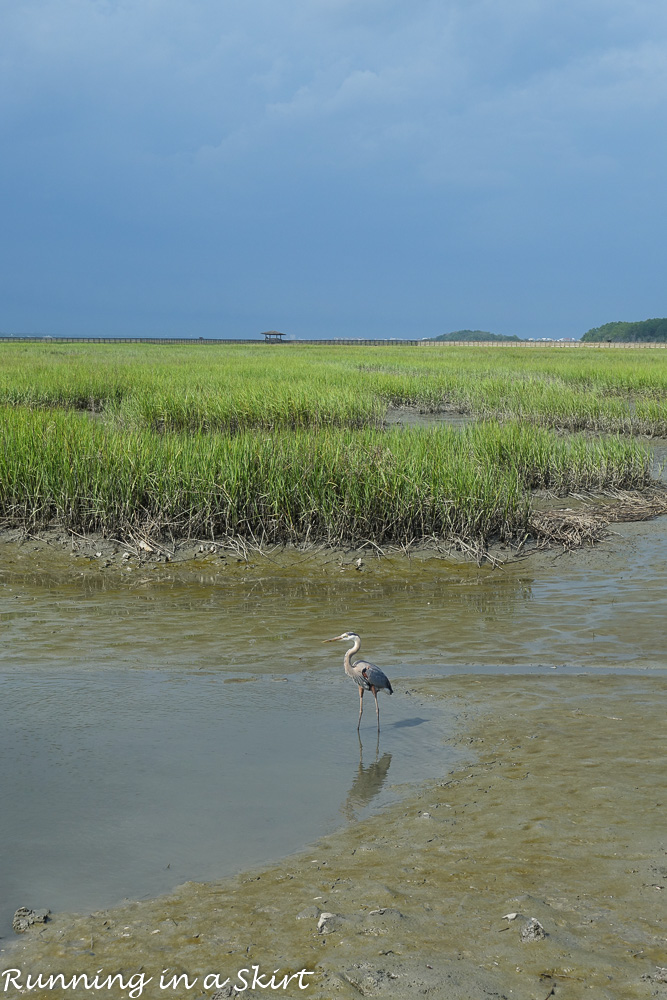 Admission is only $5 making it a lovely place to spend the day.
Salt Marsh Kayaking
Salt Marsh Kayaking is something you MUST do when visiting the South Carolina Hammock Coast. We had a blast! I'd been canoeing and double kayaking before but never handled a boat all by myself. I was a little nervous it would bother my elbow, but it didn't and the kayak was surprisingly easy to maneuver.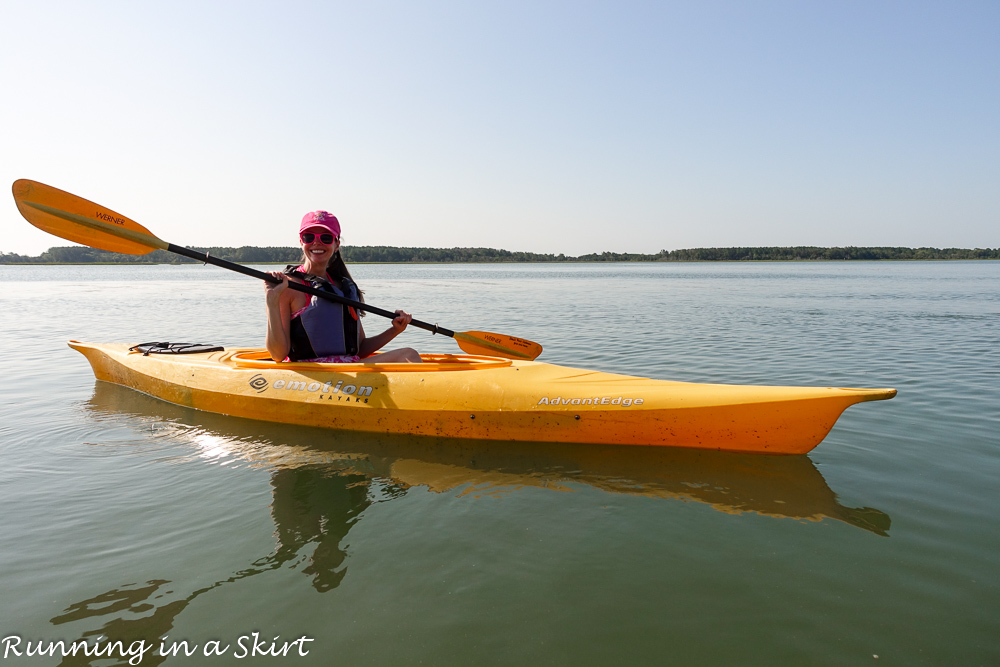 The Hubs and I did a tour with Black River Outdoors and they did an amazing job giving us the history of the area and how the salt marsh works. The water in this marsh was surprisingly clean and beautiful. Our guide was also incredibly patient with me when the pregnant girl had to rush to the bathroom one last time before the tour started. 🙂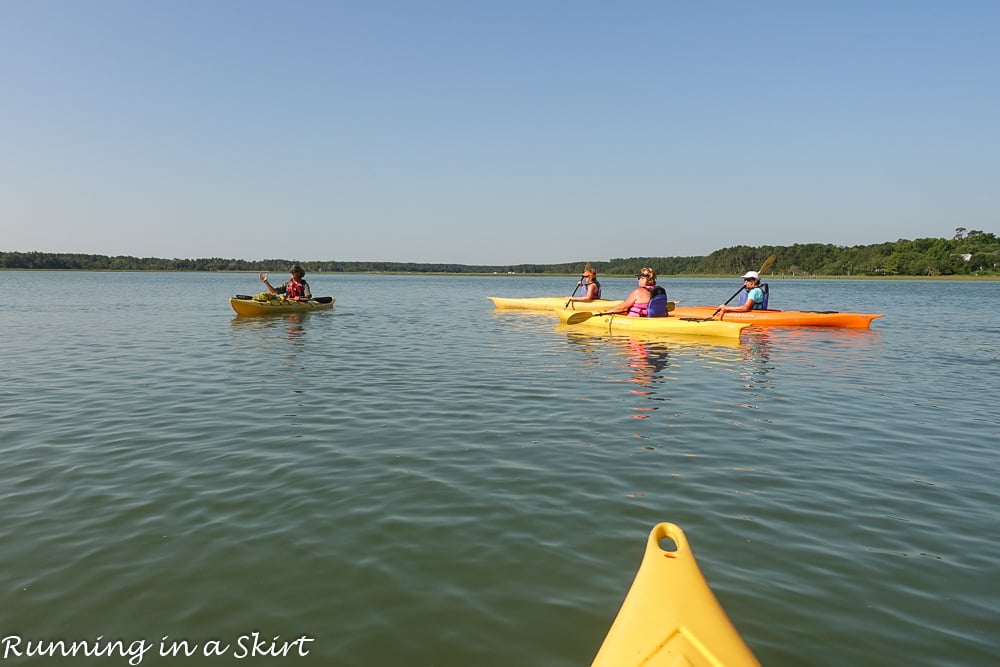 We did the two-hour salt marsh tour and it was just enough time to get the hang of it and see stuff before we got tired. The trip leaves out of Murrell's Inlet.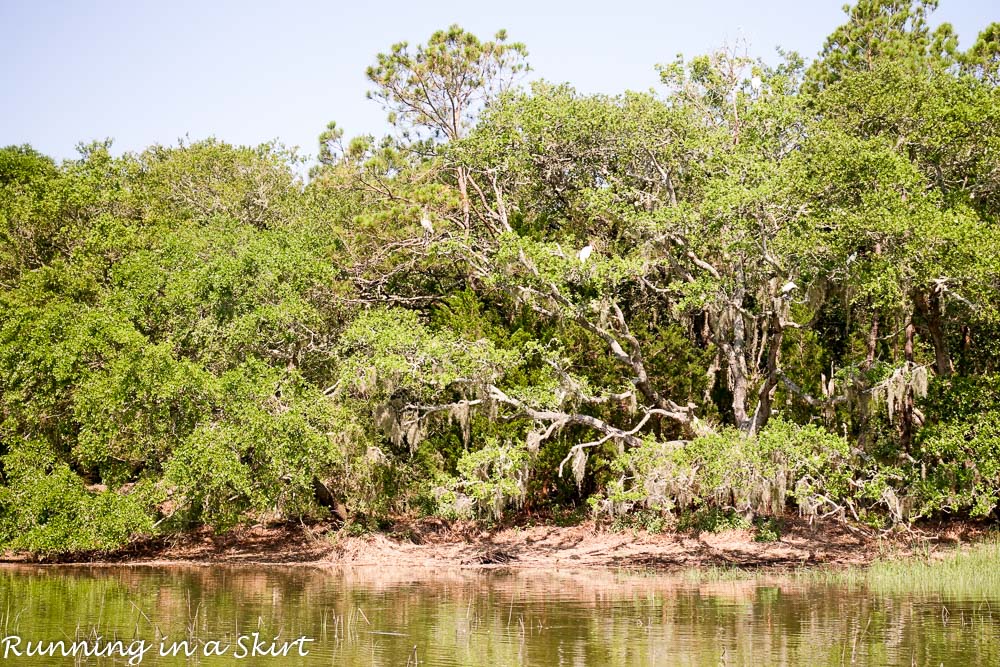 This trip is a must do if you visit the area.
Lighthouse and Shelling Cruise
We were lucky enough to get on the water twice in a few days visiting the South Carolina Hammock Coast. Our second adventure was with Rover Tours leaving out of Historic Georgetown, SC.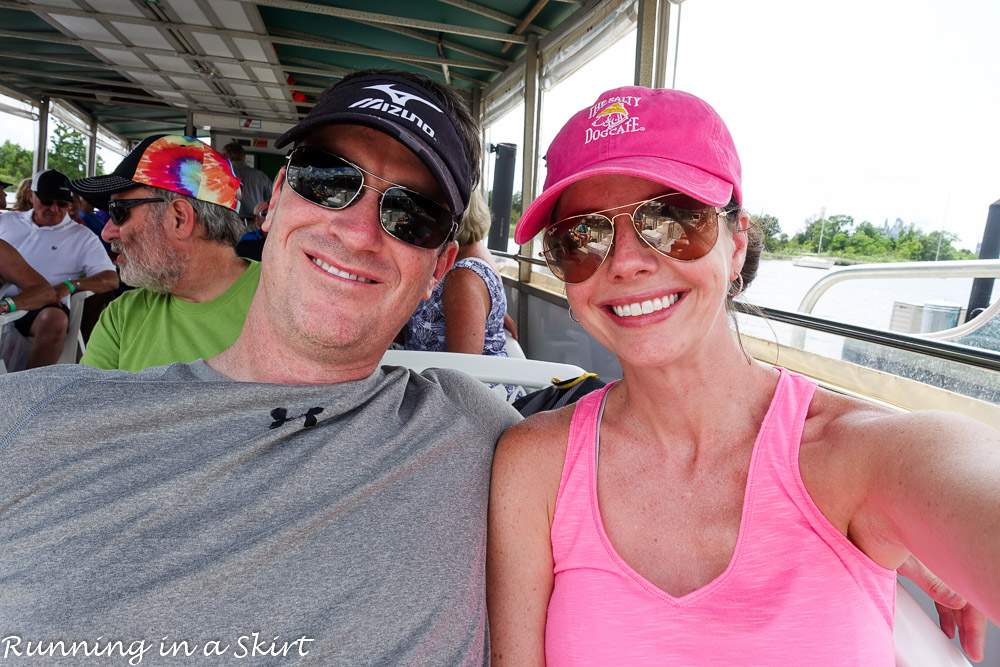 We took about an hour boat ride out to a beautiful, secluded barrier island that no one lives on. Along the way, we got an interesting history lesson about the area and even saw the wreck of the Civil War Union flagship. the USS Harvest Moon.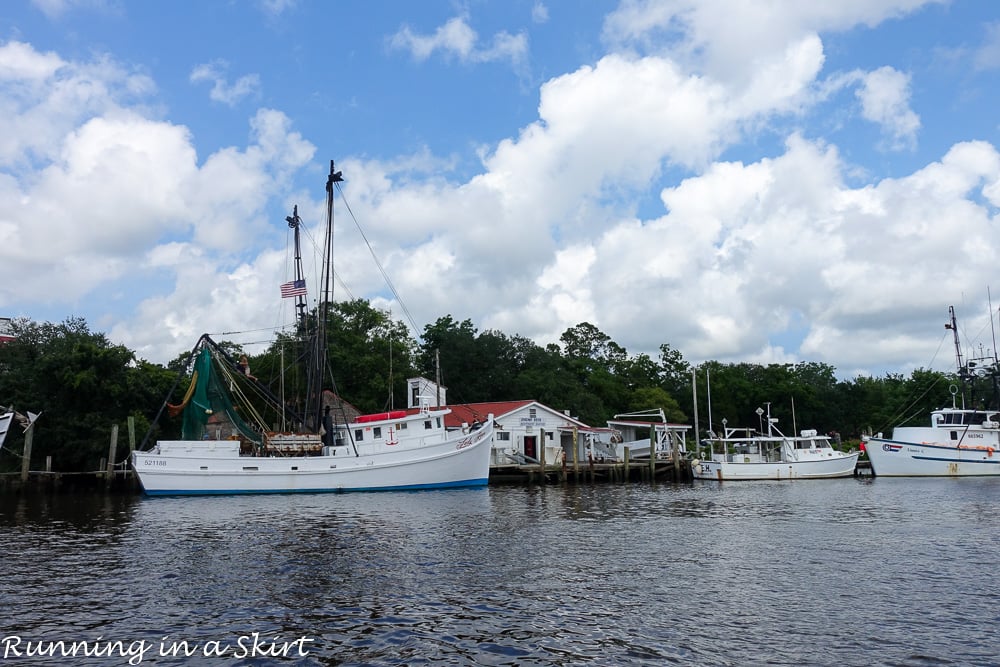 Once we arrived at the island, we had about an hour and a half to explore. We beach combed and I took a ton of pictures because it was so photogenic.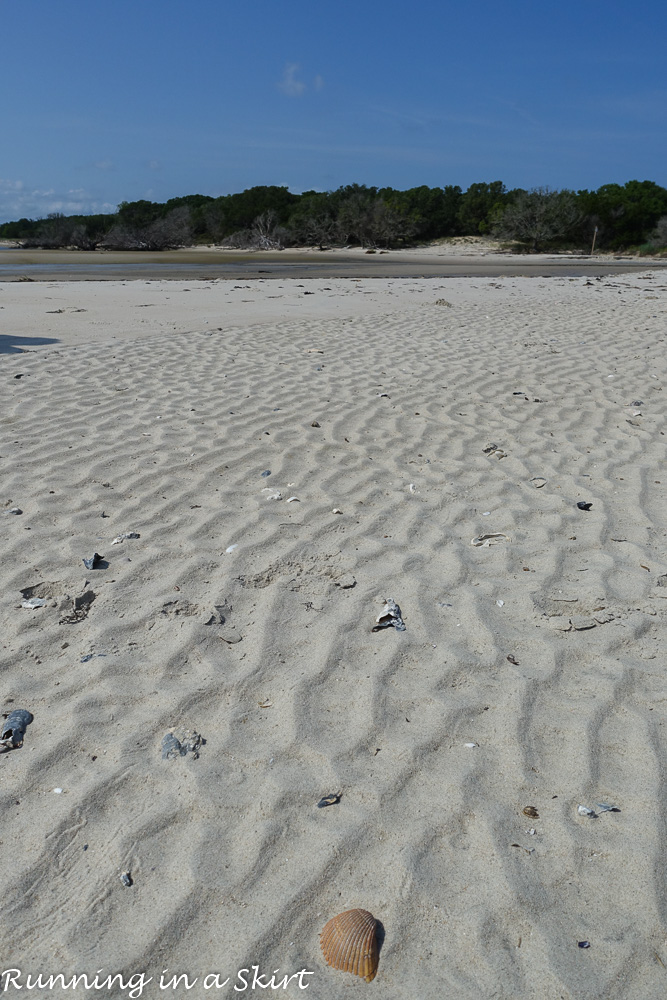 The beach had cool areas where you could walk out for long distances and still only be in a few inches of water.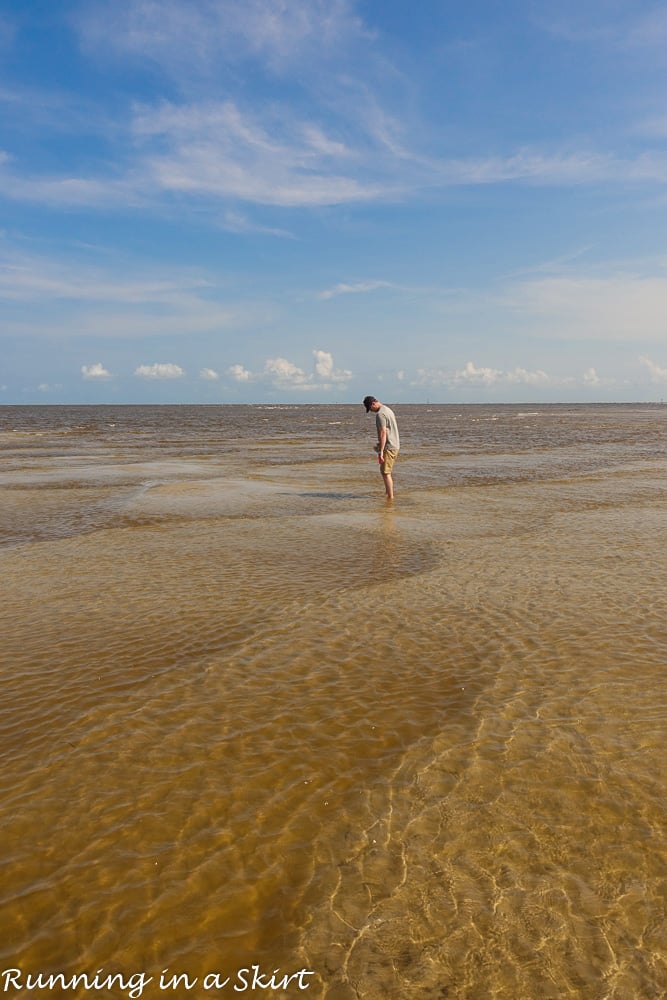 It was also lined with enchanting driftwood.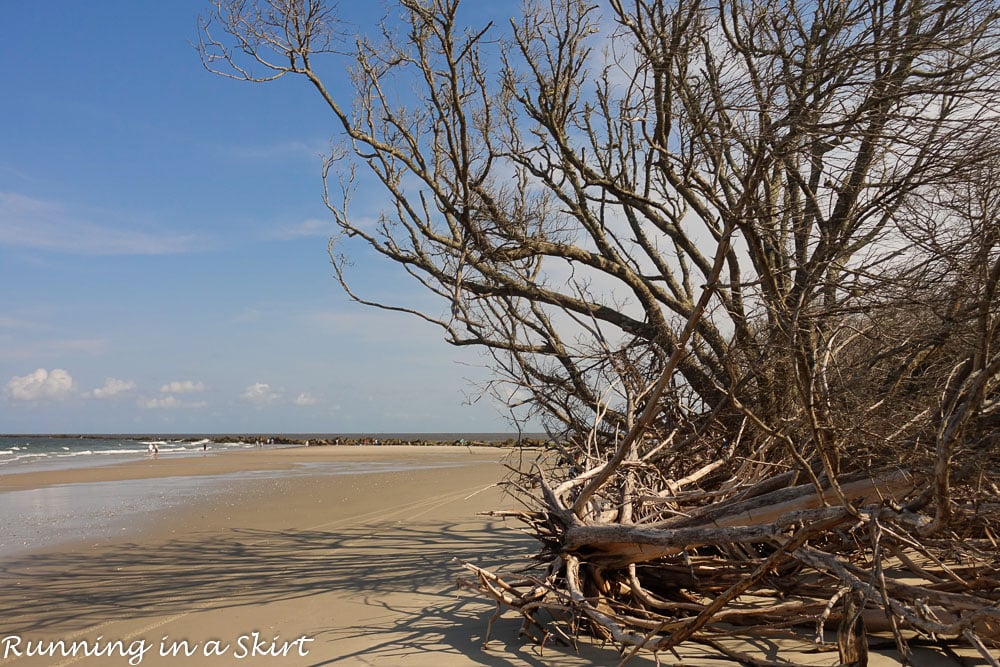 This island was a gem and totally worth the ride out to sea.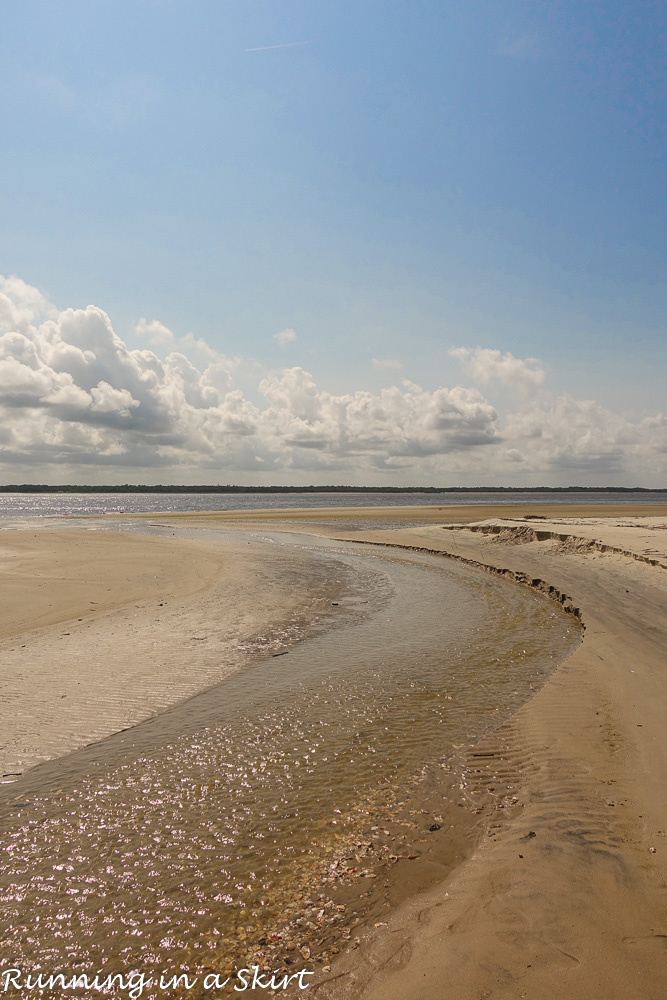 On the way home, we got a pretty view of South Carolina's oldest lighthouse the Georgetown Light that was built in 1811!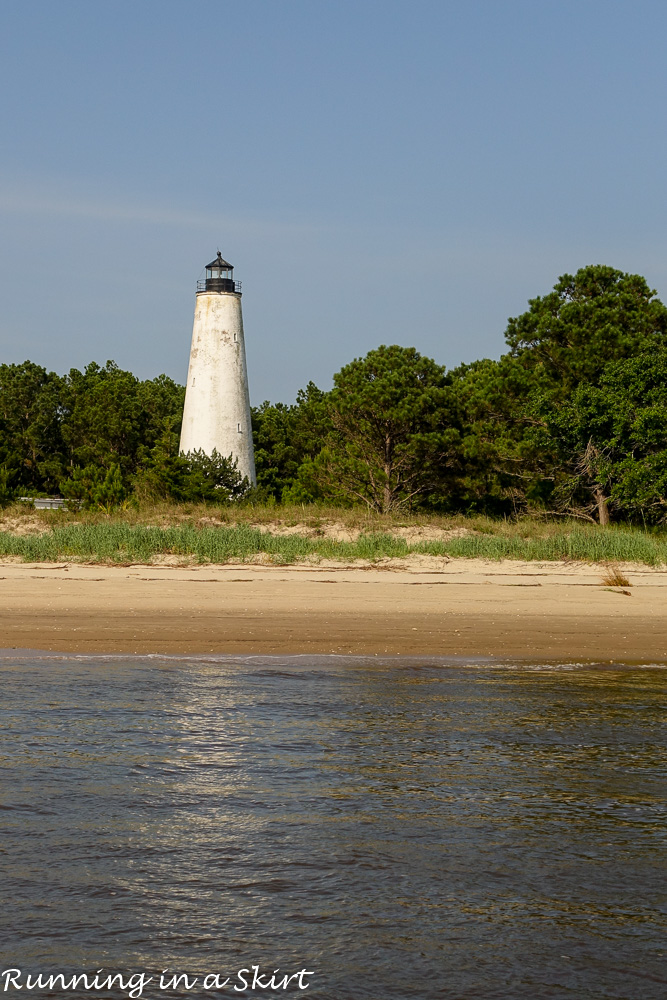 Rover Tours did a lovely job with this half day trip!
Explore Georgetown
Even if you don't do the shelling cruise, historic Georgetown is worth a visit! It's actually South Carolina's third oldest city with over 60 structures on the National Register of Historic Places. It has loads of antebellum character and a gorgeous waterfront.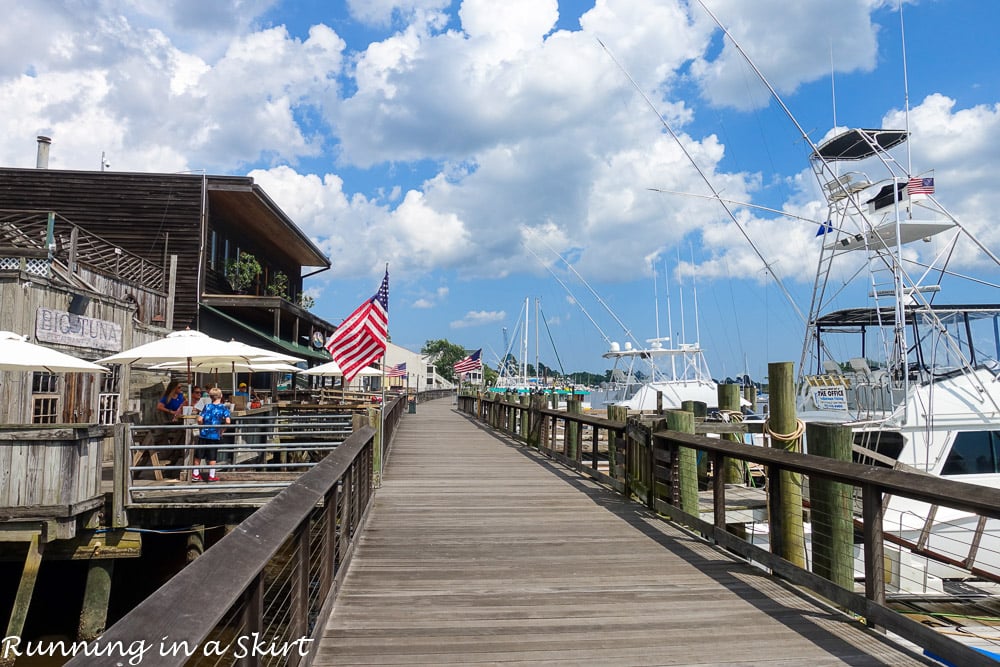 The downtown area is charming and lined with Spanish moss covered live oaks.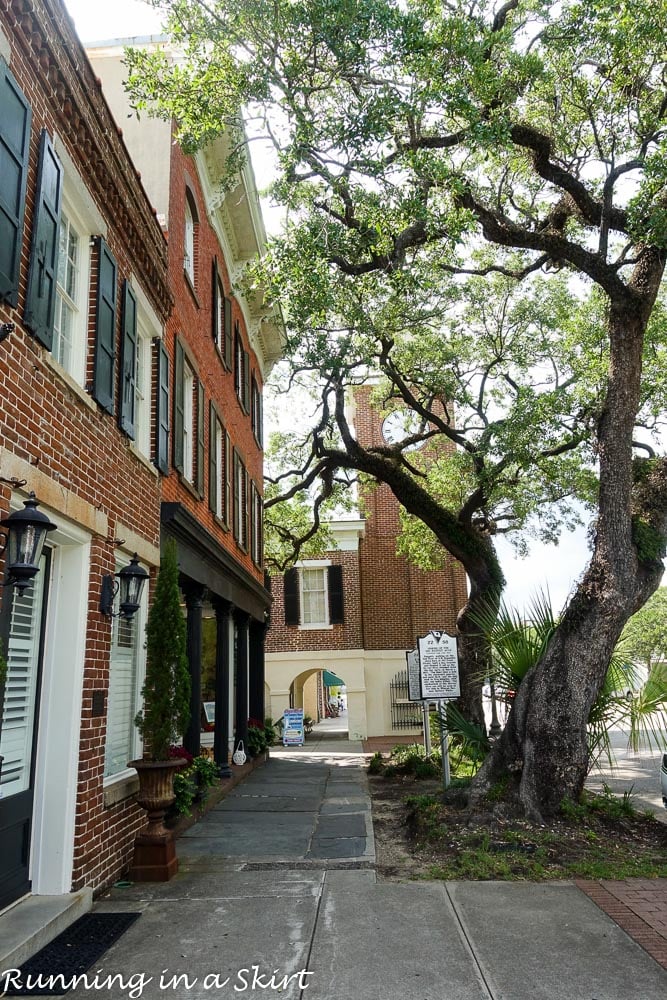 It has modern touches, yet still feels like you are walking back in time.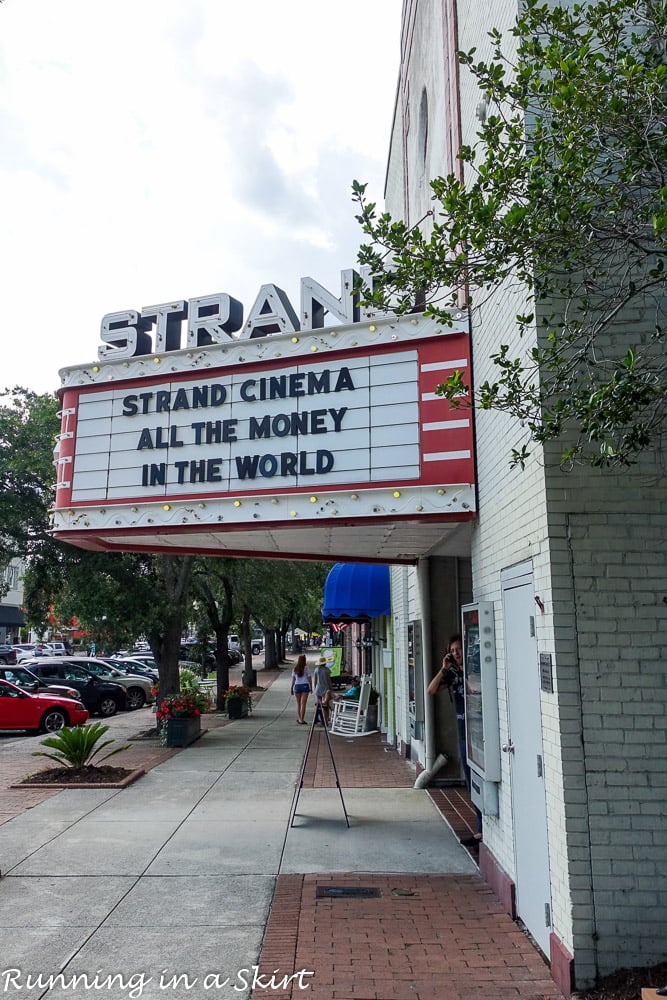 I also highly suggest stopping for an ice cream at Harvest Moon Ice Cream. This scoop was kind of epic.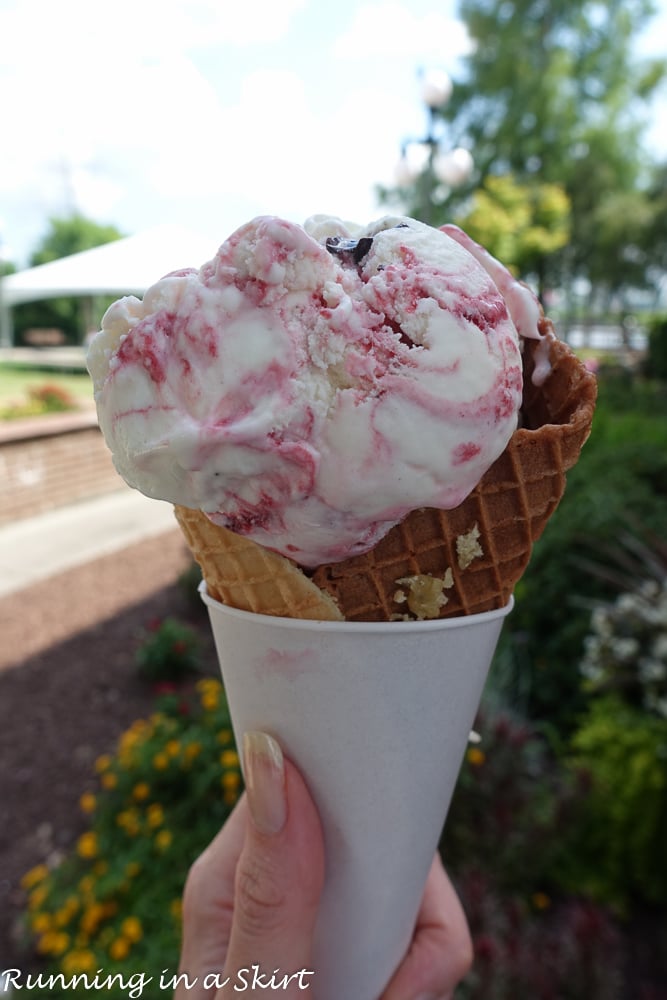 Brookgreen Gardens
Brookgreen Gardens is another fascinating place to visit! It's on the land of a former 1800's rice plantation and is oozing Southern charm.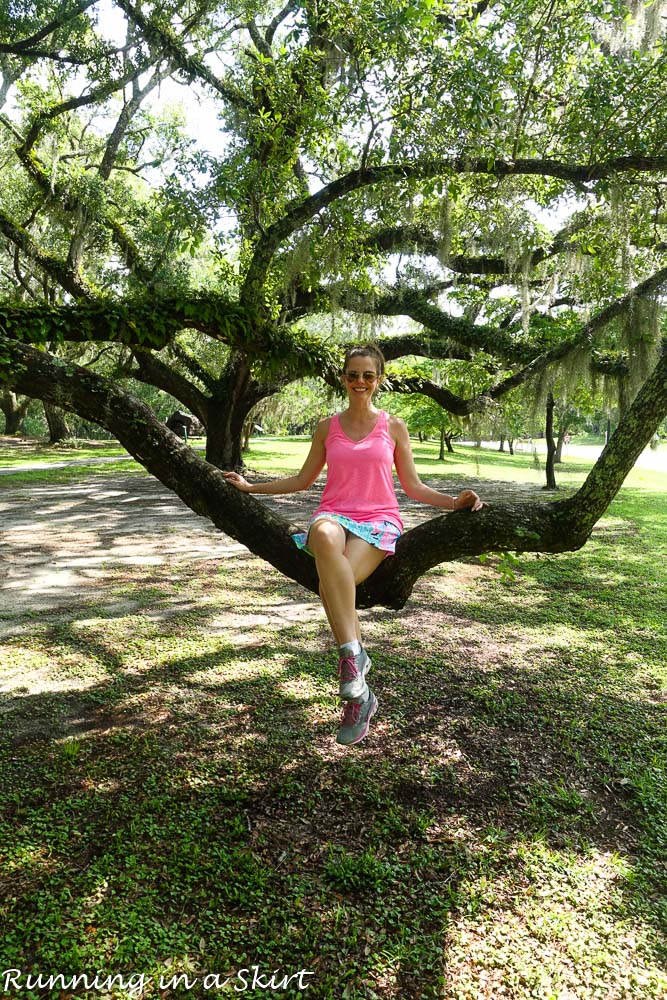 On the property, there are stunning botanical gardens, the largest collection of American figurative sculpture in the country and a zoo!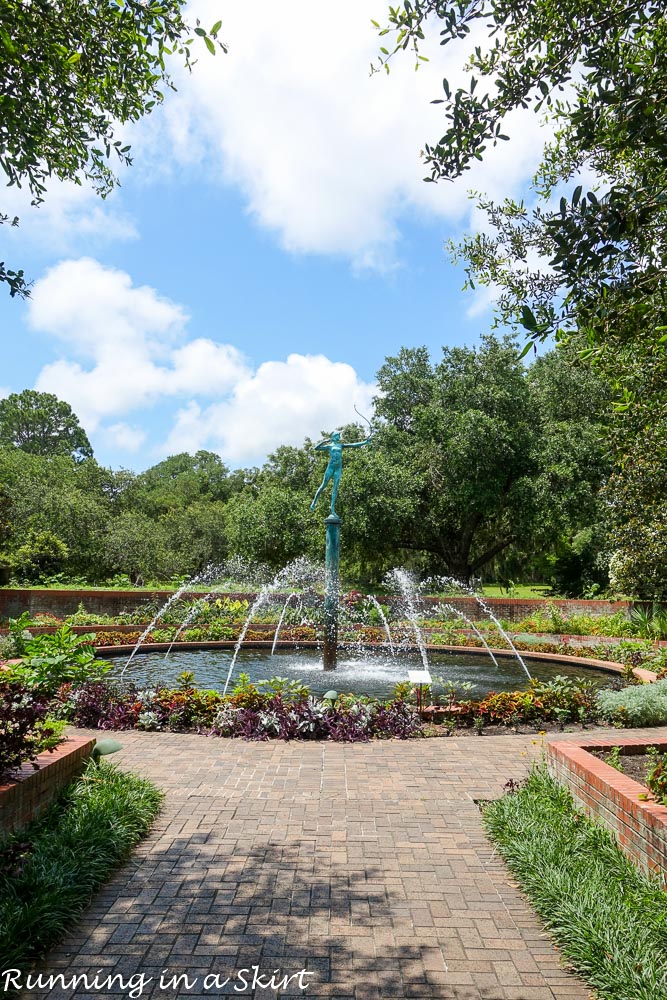 We explored the gardens and looked at the stunning sculptures set in the pretty garden settings.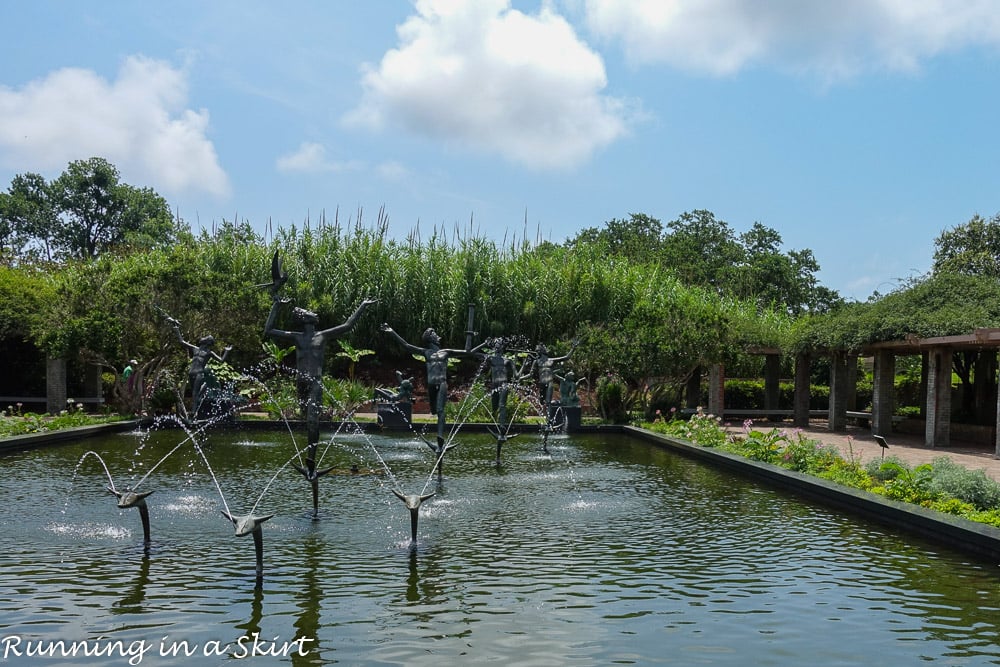 We also walked out to the zoo and met a few of the critters! There is even a butterfly exhibit, but we didn't have time to go.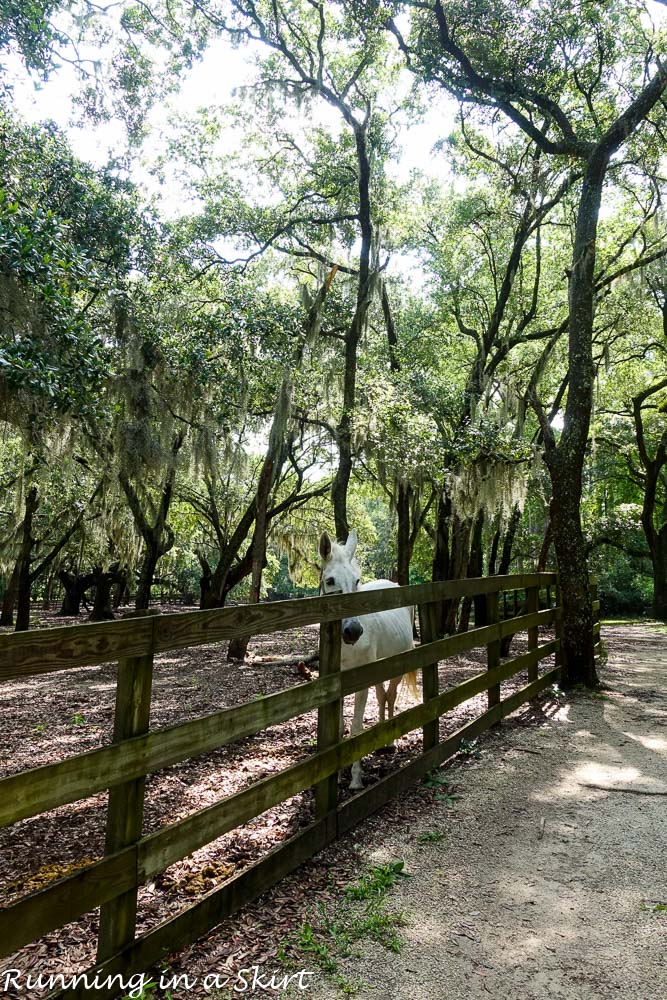 The most interesting part for us was the historical creek excursion which taught us all about the property and how the area produced rice in the 1800's.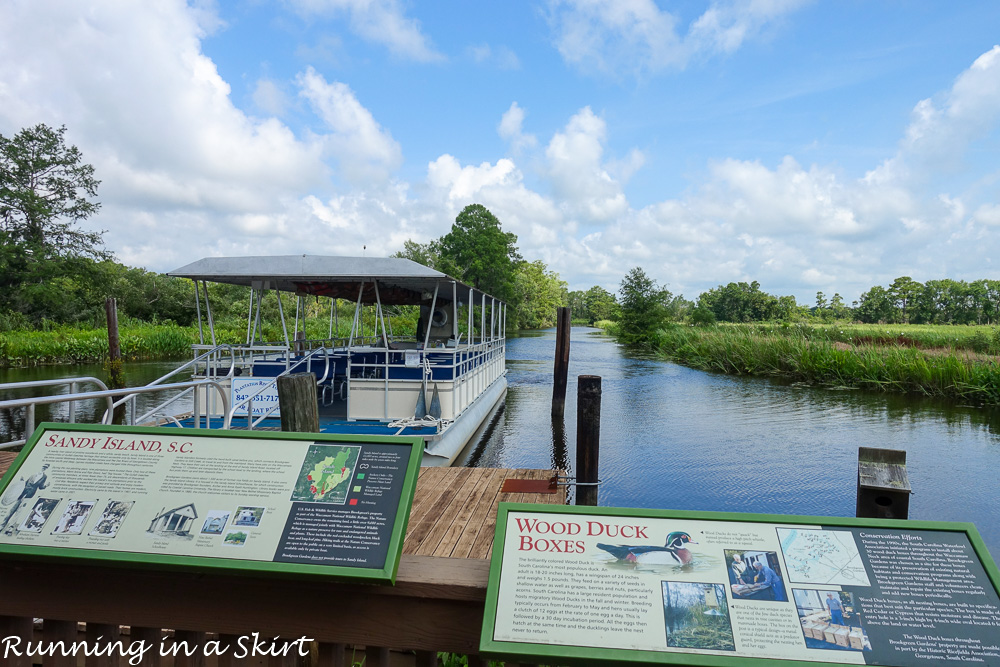 We even saw some old rice fields and learned how they grew rice.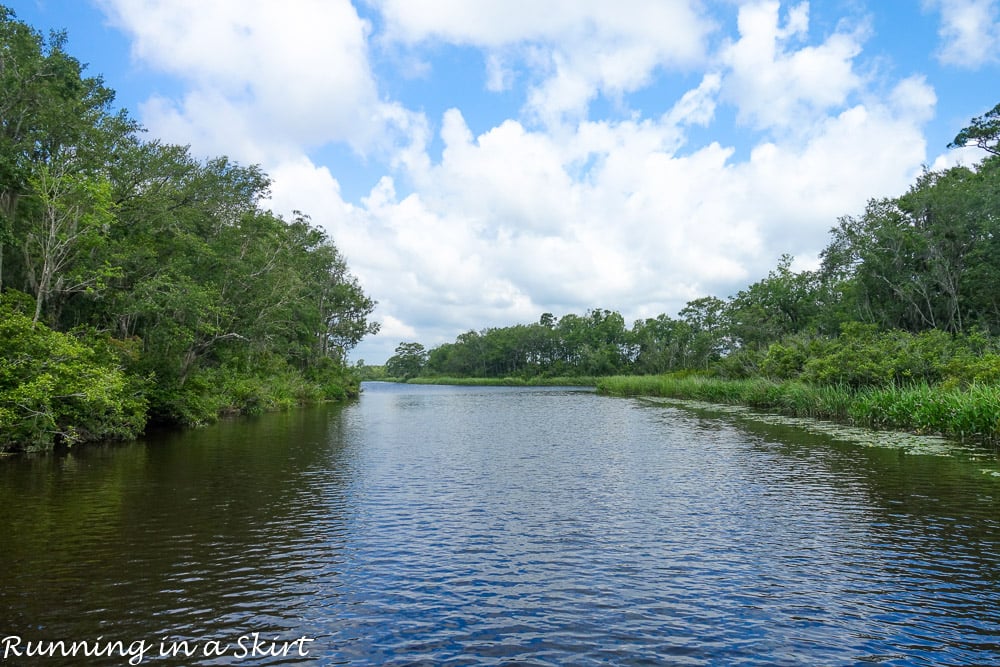 Brookgreen Gardens is in Murrell's Inlet and is such an interesting place! If you love art, history, and nature... it's a must-see.
Pawley's Island Sunset
Y'all know that I judge all beach destinations by the sunset potential. We took the ride out to Pawley's Island one evening and I had the Hubs stop the car to get this shot. Pretty darn epic!
It would be a shame to come to the Hammock Coast SC and not see this.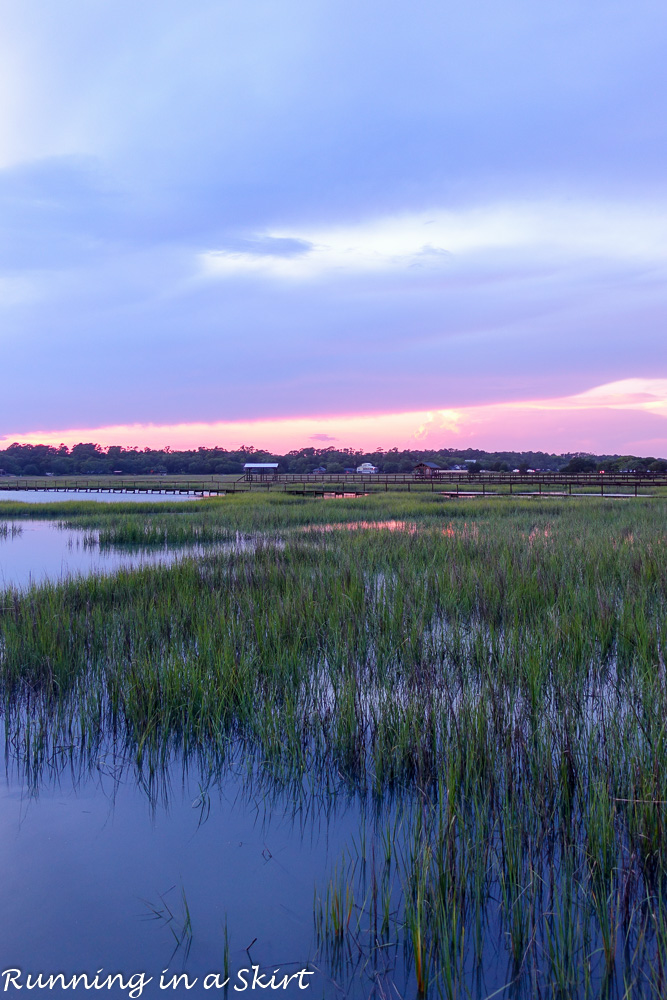 What to Eat in the Hammock Coast SC
Chive Blossom
We had the most delicious food during our trip! One of the highlights was Chive Blossom on Pawley's Island. It's perfect for a nice dinner out. The eclectic and unique menu featured this charred octopus with harissa oil.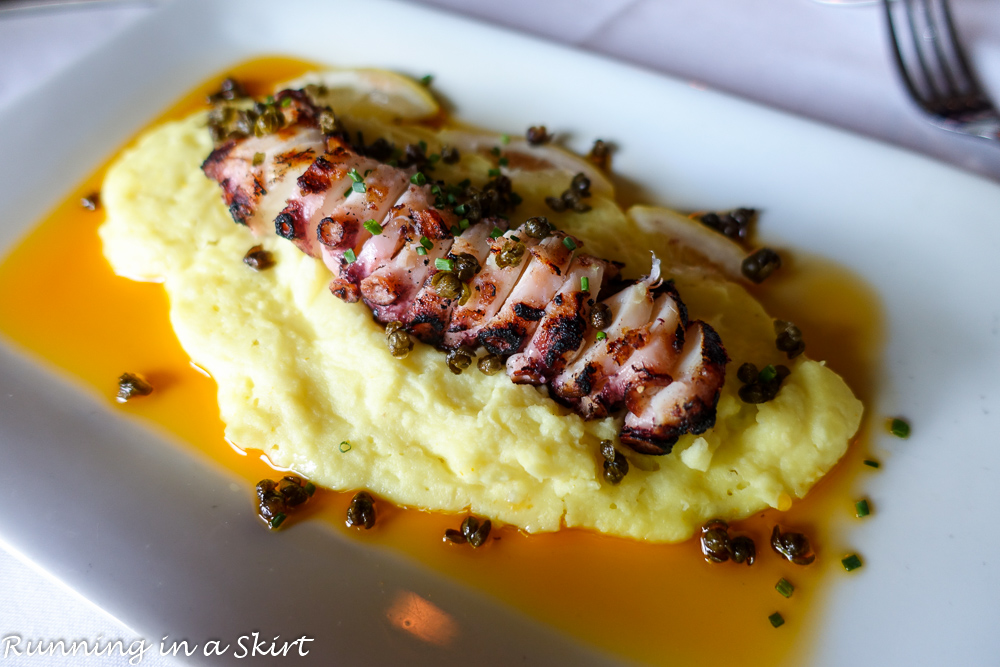 We also shared the fresh catch which was made with zoodles!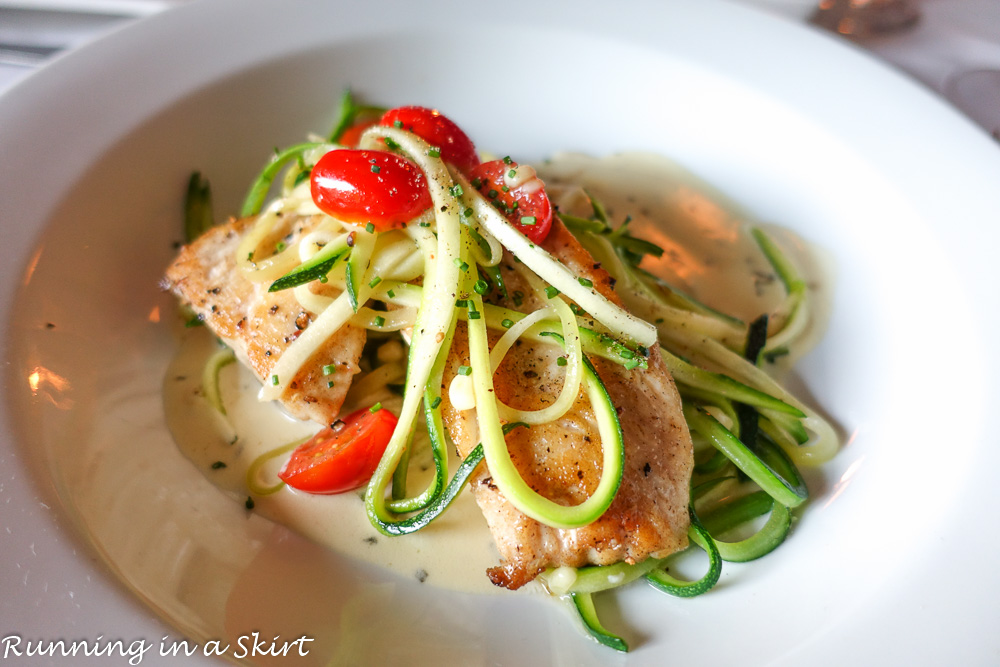 Our favorite though was this local grouper with warm dill potato salad... SO GOOD!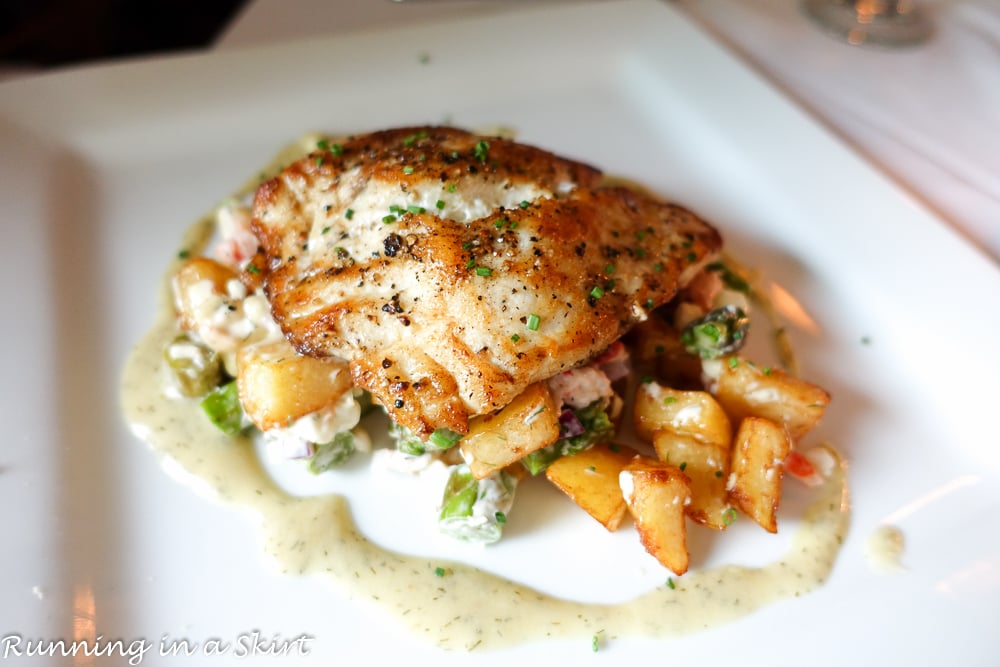 Perrone's
Perrone's on Pawley's Island blew me away! I was simply in love with every bite of this meal. It's another place that is perfect for a nice dinner out.
First, we enjoyed the spicy calamari and shrimp bruschetta which is hands down one of the most unique dishes I've had in a long time. It was fresh and full of flavor.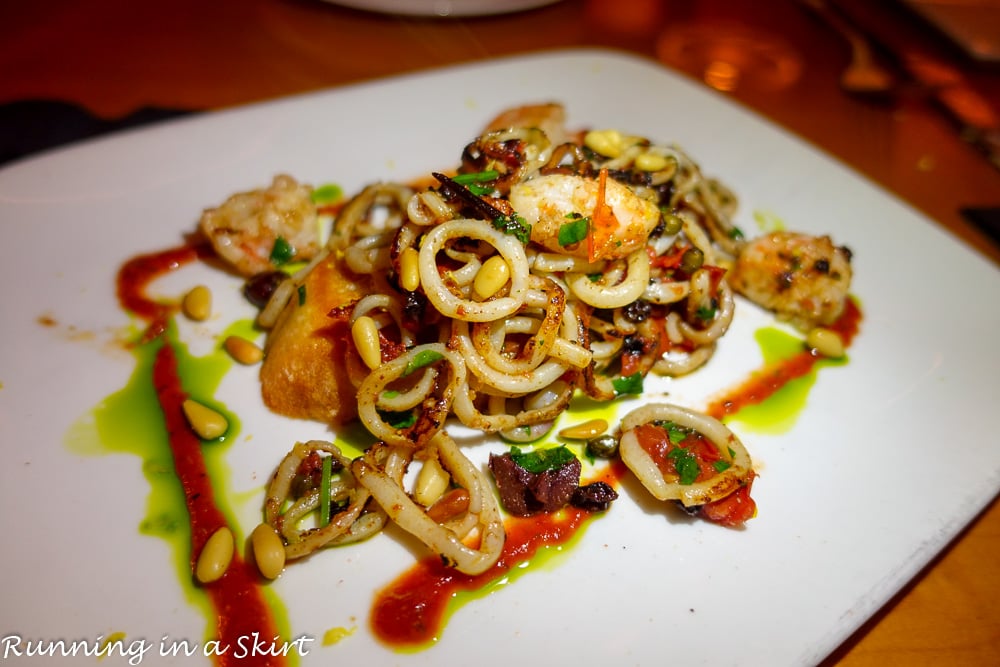 Next, we shared some Piquillo Peppers stuffed with goat cheese.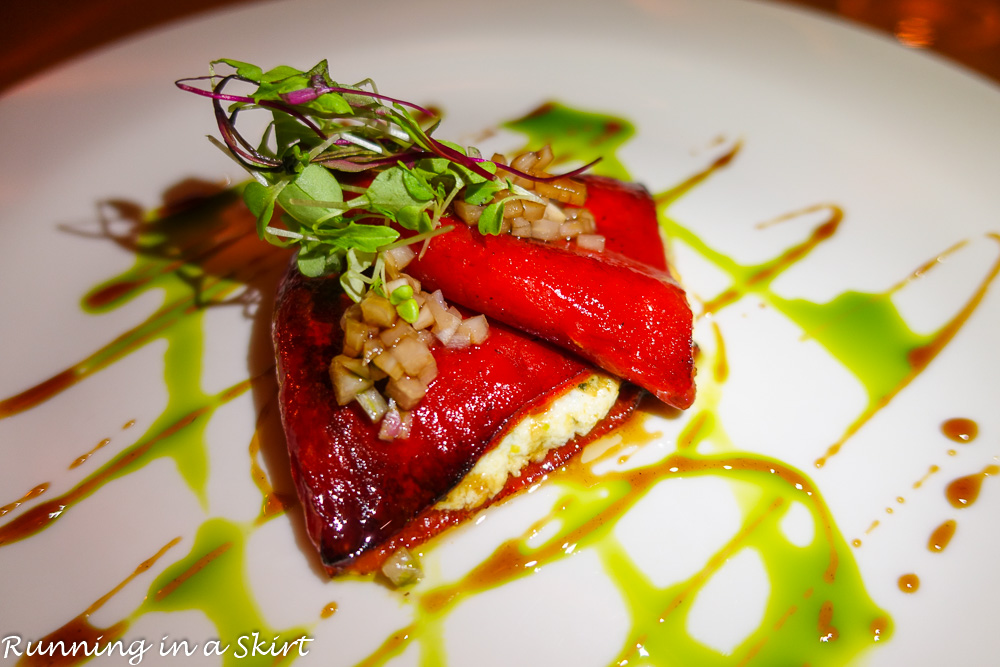 Next up were the Bangkok mussels which were uniquely flavored with coconut milk, lemongrass and ginger. So addictive!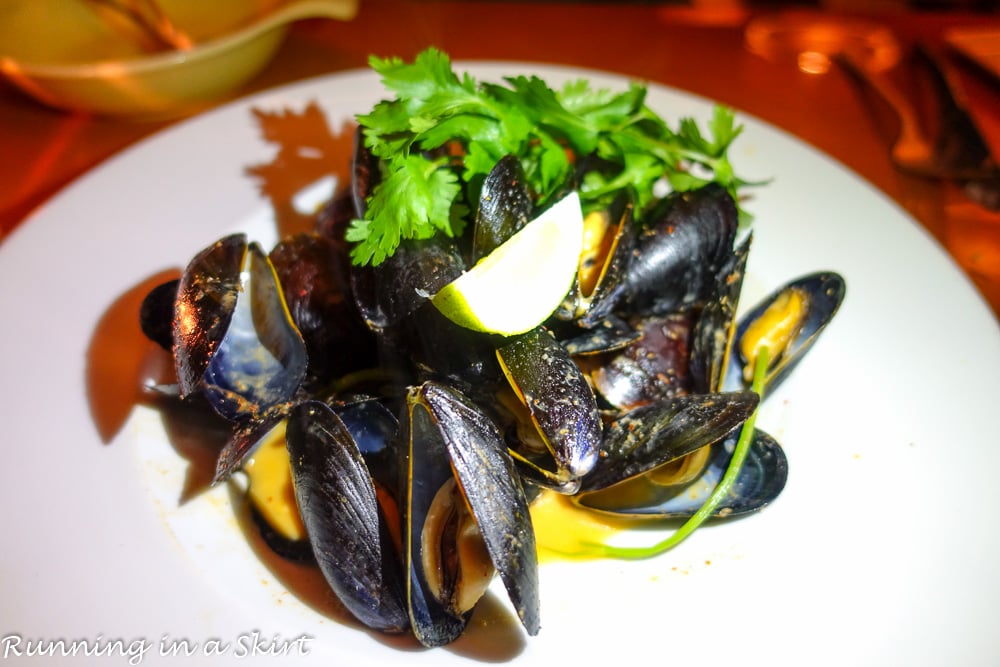 Finally, we shared an epic plate of seafood risotto.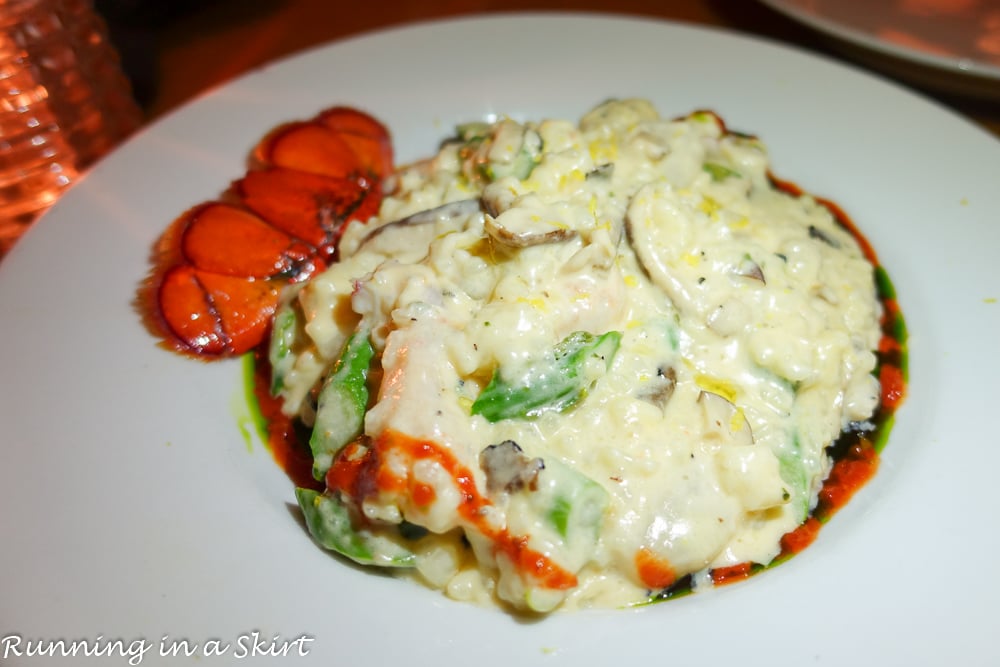 While Perrone's lacks the beachfront charm, it is an artsy stylish restaurant. The food was impeccably prepared and I loved how creative their menu was.
Graham's Landing
Graham's Landing is much more casual but has a gorgeous view of the marsh! They have a fun vibe and a great selection of seafood. We had a great lunch with grilled oysters.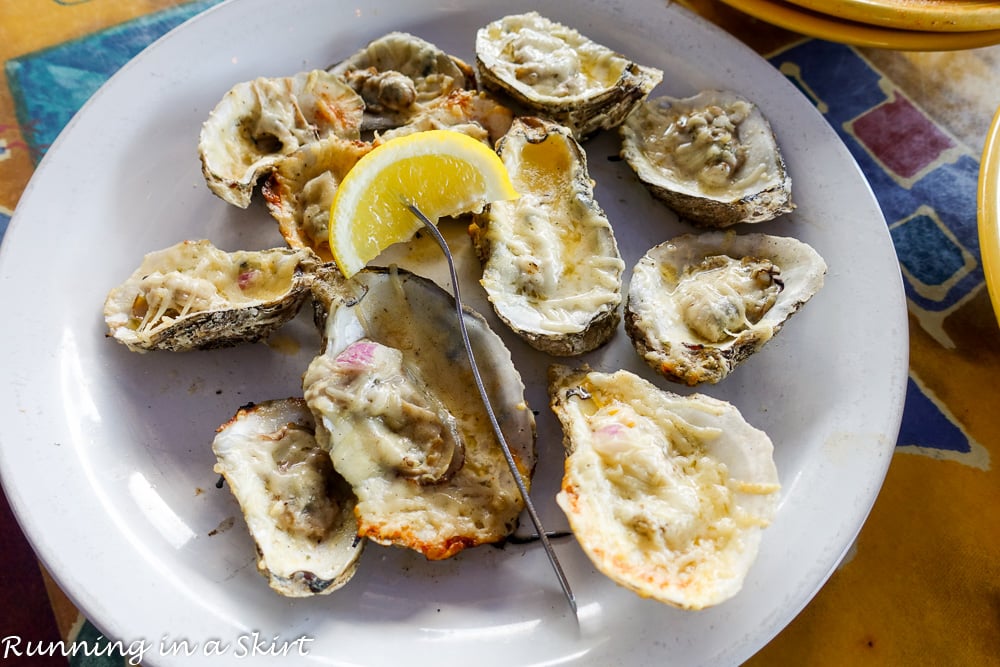 We also shared an order of their peel and eat shrimp with a marsh view!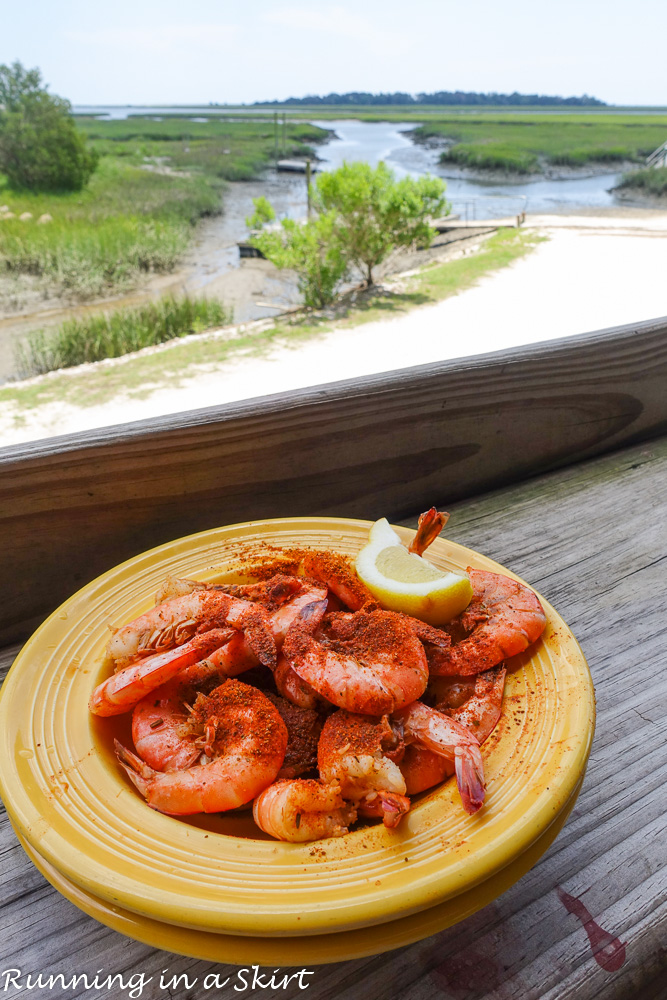 To round out the meal we shared a delish spinach salad.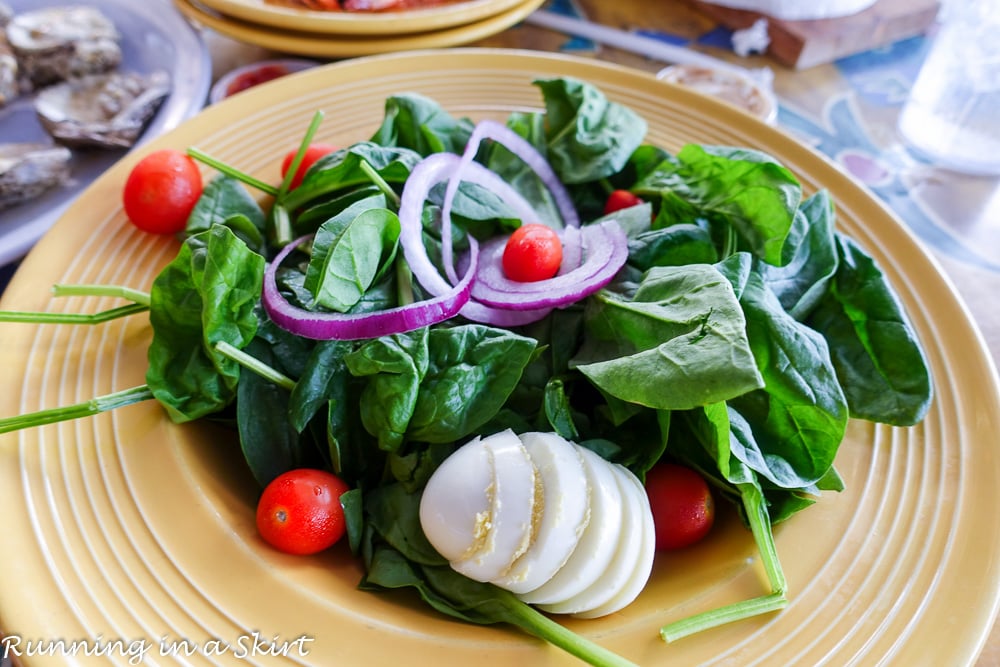 Wicked Tuna
I LOVE tuna so I was a little sad to go to a restaurant called Wicked Tuna 15 weeks pregnant (My doctor told me to not eat fresh tuna and other larger fish because of mercury) BUT I was pleasantly surprised at all the other tasty food on the menu.
I loved my shrimp tacos and the marsh view.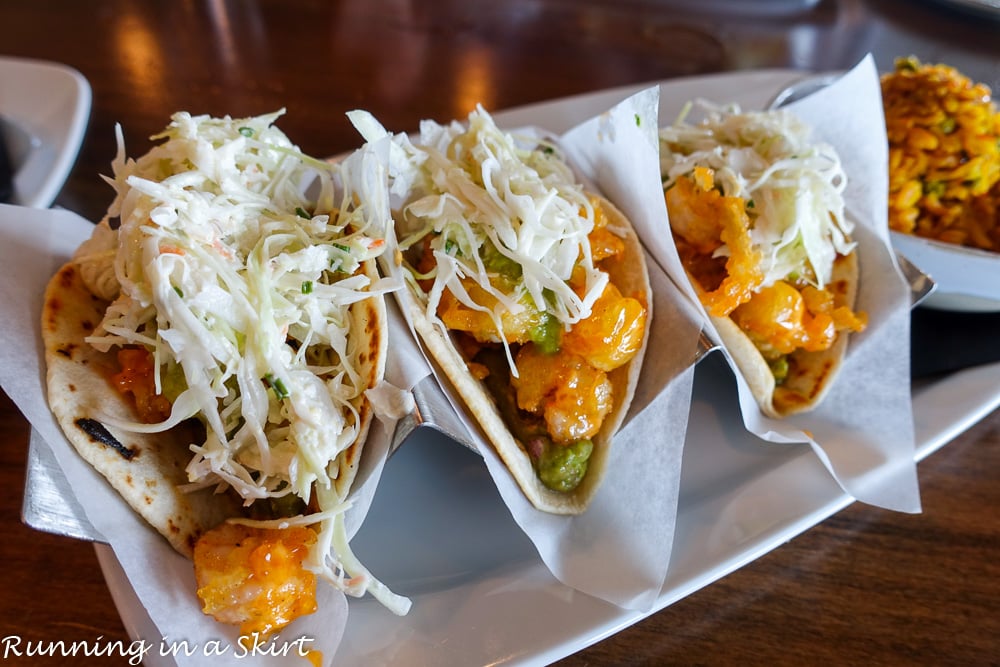 The Claw House
Next to Wicked Tuna is The Claw House. They also have gorgeous water views and an epic dish of crab nachos with mango. And yes... they were pretty darn good.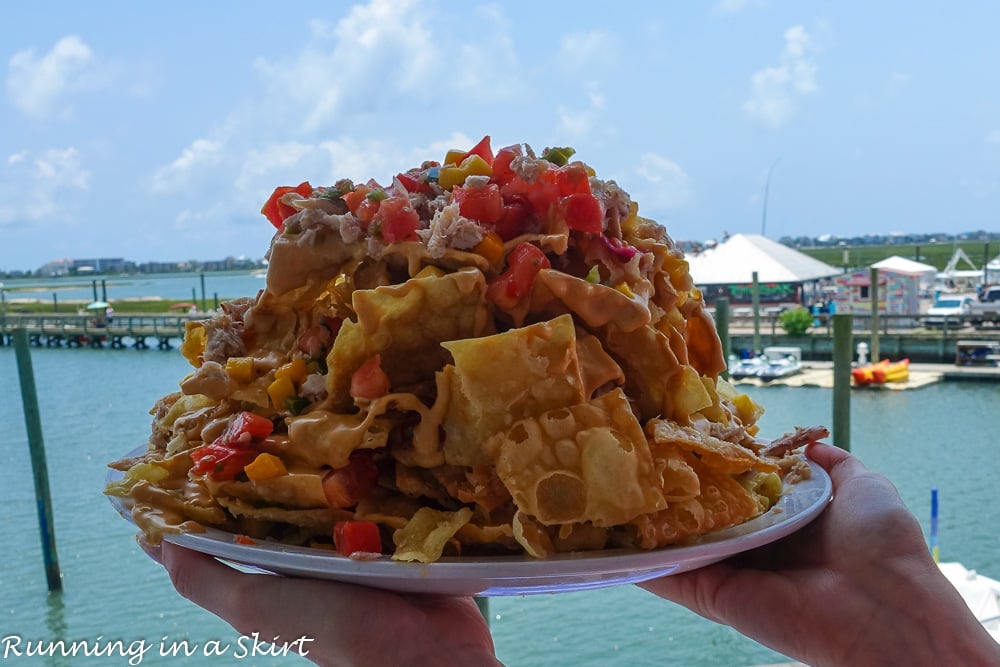 If you do visit either Wicked Tuna or The Claw House make sure to also walk around on the Marsh Walk. It is really pretty and relaxing.
Where to Stay Hammock Coast SC
Have I sold you on where to stay along the Hammock Coast SC?
We stayed in the charming luxury bouquet Inlet Sport's Lodge. Their rooms are newer and very pretty with a posh feeling.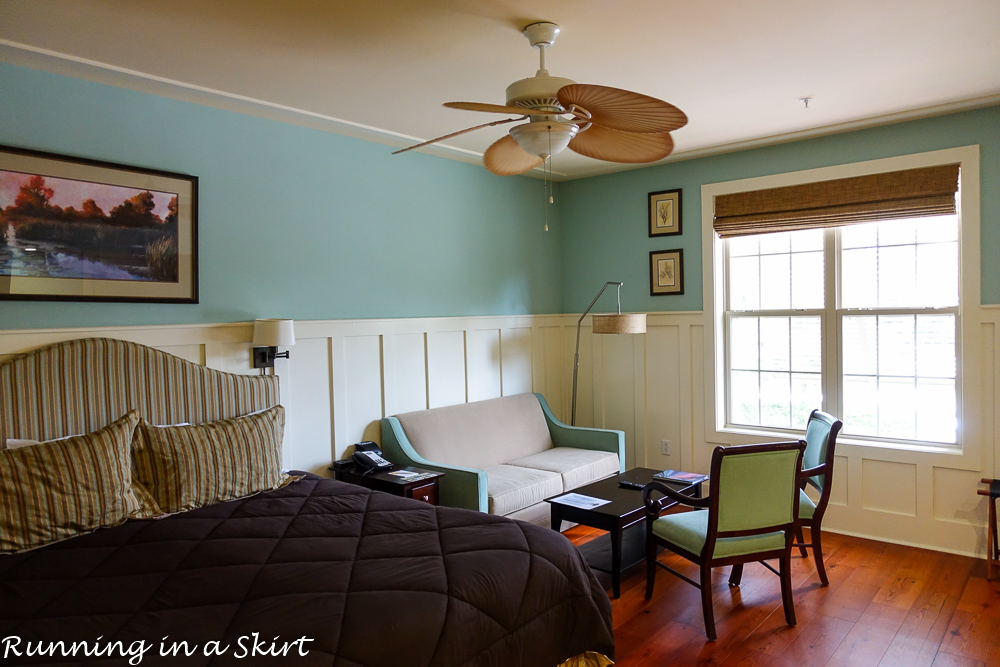 The luxury feeling even extends into the bathroom.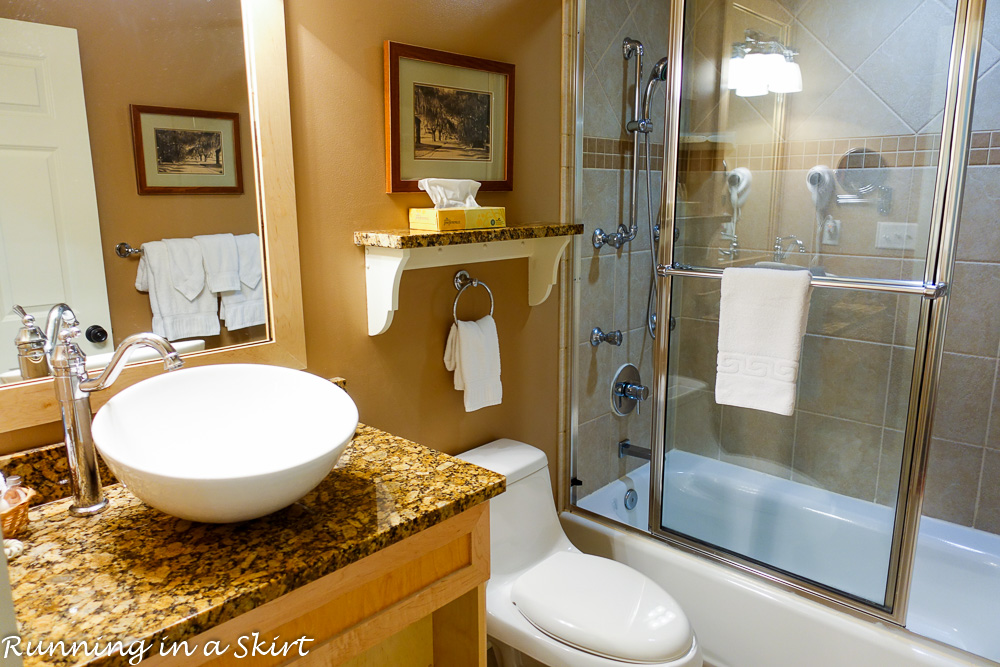 It's the perfect location as a home base for exploring all of these wonderful activities.
It is not on the beach though. If you are looking for something beach front make sure to start your search here.
The Hammock Coast SC is a perfect vacation spot...
We had such a nice time visiting the South Carolina Hammock Coast. I loved how nature oriented and naturally beautiful it was. We also had some really delicious food! If you are looking for a calmer alternative to Myrtle Beach... this is it!
If you want to plan your trip, make sure to check out the Hammock Coast website!
Want to go to the South Carolina Hammock Coast? Pin this to find this article later!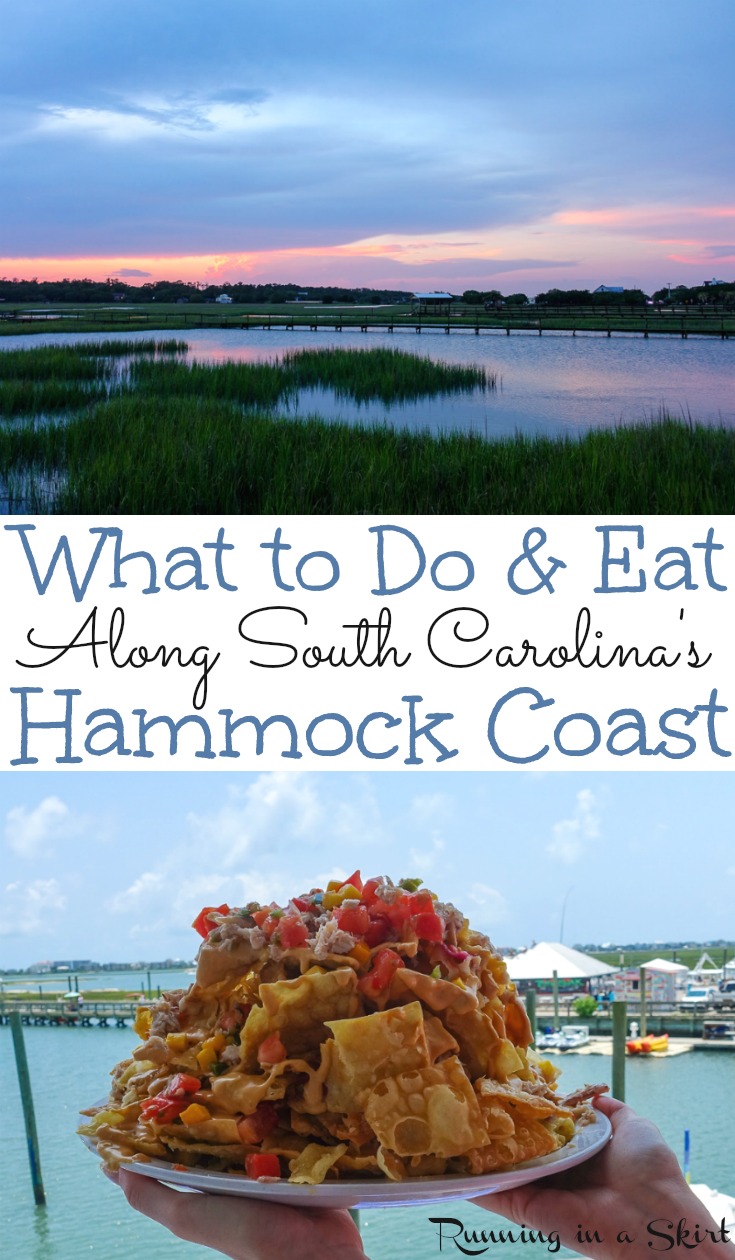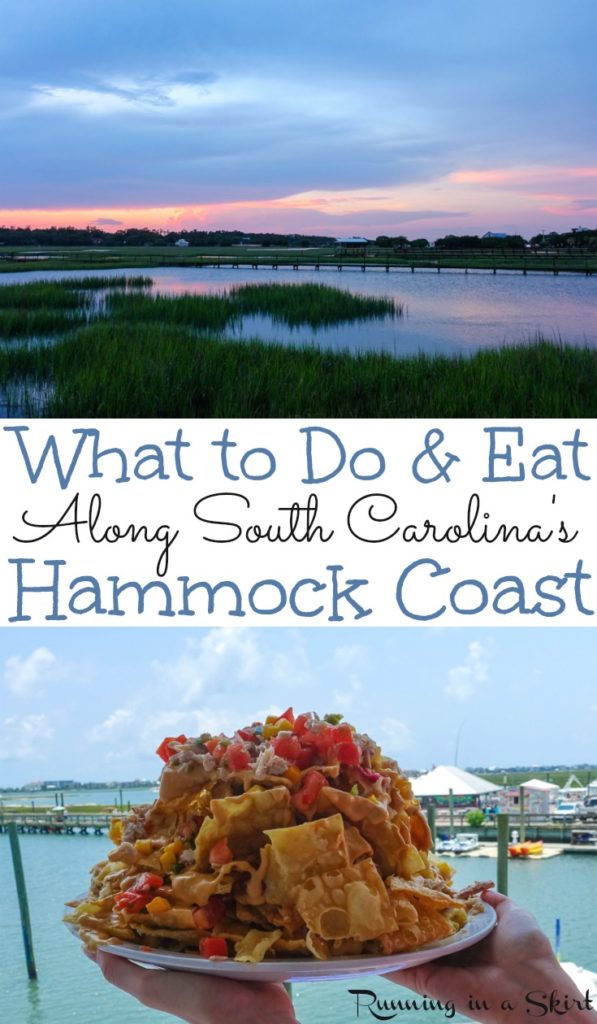 Your turn!
Have you ever been to the Hammock Coast SC?
What of these things would be your favorite thing to do?