I think it's so crazy how 80's fashion styles seem to be making a comeback. I never thought neon and leggings would find their way back into my closet, but they have. I fell head over heals in love with neon this summer to wear and now I'm on the hunt for perfect outfits with leggings for winter.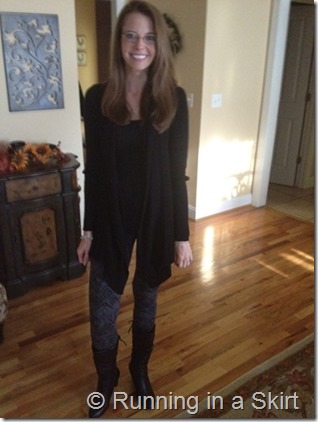 My mother and sister in law in Pittsburgh sent me these cute leggings from Victoria's Secret Pink Collection.
One style that is making a comeback that works for a business look are the peplum style shirts, dresses and skirts. Peplum is that cute overlay or tiny mini skirt that hangs at your waist. I have a couple dresses in the style already, but I recently picked up a fun find… a black skirt with an accent at the waist. I thought it was a great way to dress up a colorful top.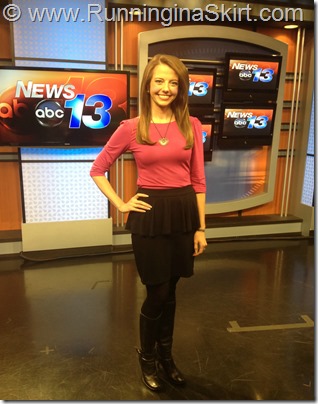 Peplum Skirt: White House Black Market – clearance
Pink Top: White House Black Market – clearance
Tall Boots: Dillard's
Necklace: Macy's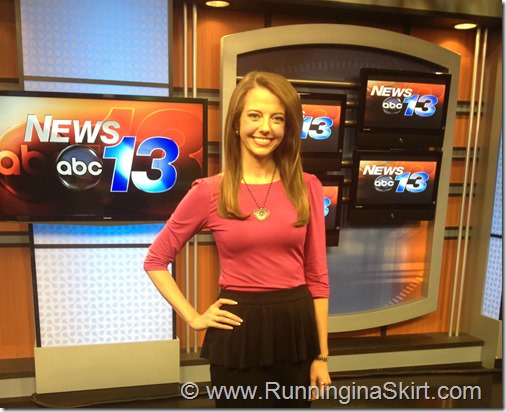 --------------------------------------------------------------------------------
QUESTIONS:
ARE YOU EMBRACING ANY 80'S TRENDS THAT HAVE MADE A COMBACK?
WHAT KIND OF BUISNESS CASUAL LOOK DO YOU LIKE?