Who else needs some motivation to move sometimes? You might be surprised at my my latest source for fitness inspiration!
I'd like to thank Z Living on behalf of their new show Altar'd for bringing this post about fitness motivation to you. As always, I only write about things I believe in and think you will enjoy. All opinions are my own.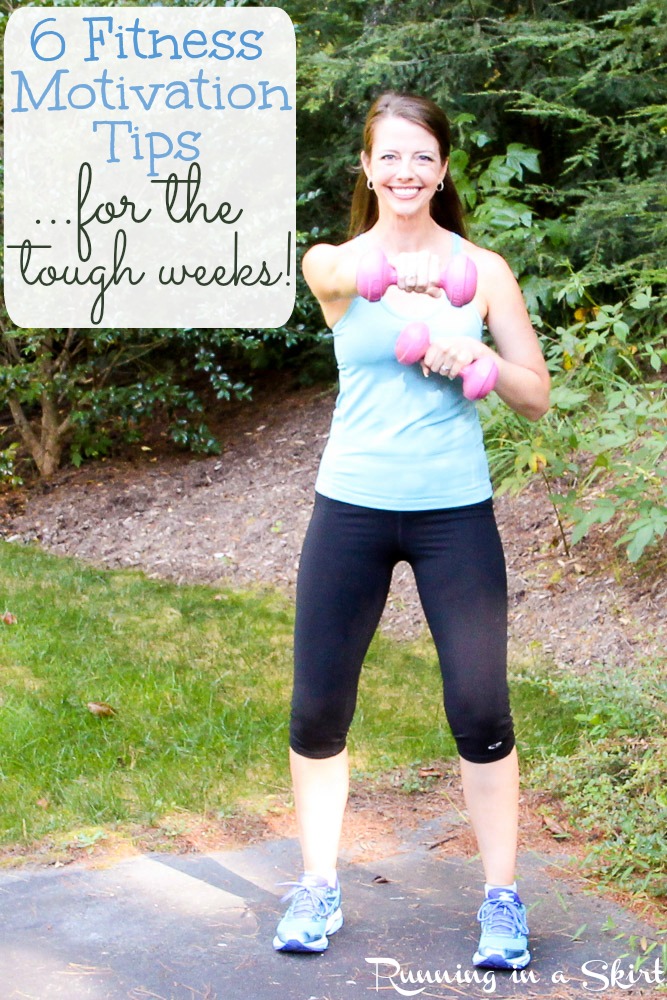 Happy Monday beautiful peeps!
How was your weekend? Mine was pretty awesome. I went out to two dinners out in downtown Asheville (I am spoiled!,) got in a great workout AND yoga session plus started to declutter the house. I already have several bags for goodwill. I have trouble purging, so it feels really good to just let go of some stuff.
I don't know about you, but I often go into Mondays with some serious motivation for the week. Basically I'm going to do ALL THE THINGS! But as the week goes on I will sometimes find myself in the mode of just getting done what needs to get done to survive. I can't be the only one who feels that way??? Right?
Inspired by that feeling, I thought we'd start the week with some serious motivation to move... and not just today but ALL THE DAYS 🙂! The inspiration comes from one of my new favorite TV shows called Altar'd! I first told you about the show last week. When I had the opportunity to interview one of the stars of the show on your behalf, I just couldn't turn it down and decided I had to share more.
Why Watch the Altar'd TV Show?
If you are just catching up, Altar'd is a tv show on Z Living on Tuesday nights at 8PM. Now you might be wondering why I'm talking motivation to move and a TV show, but this tv show is the kind that really will get you motivated to move off the couch after it's over!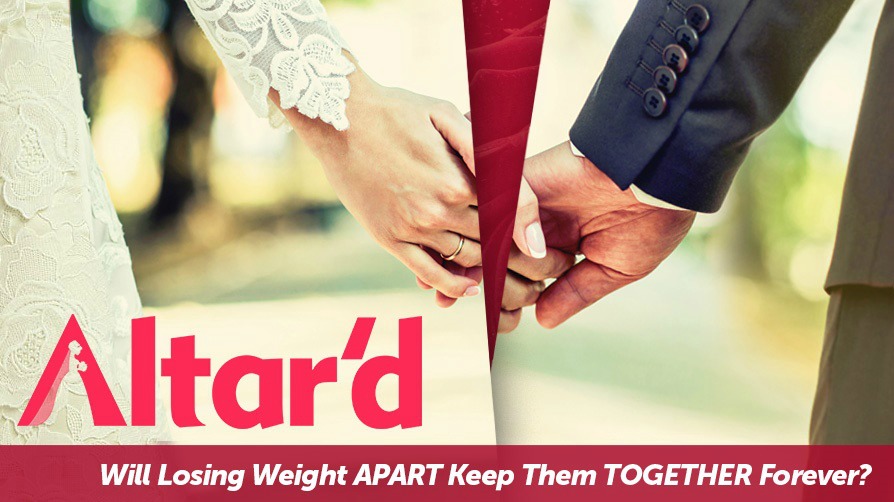 The premise is a bride and groom who would like to be healthier take a 90 day fitness challenge right before their wedding. The catch is they will be separated and can't see each other or even contact each other until they are walking down the aisle! So the new looks and weight loss will be a complete surprise.
Unlike another "romantic" tv show on right now, this one is about real change AND real love. I would much rather spend my time with Altar'd.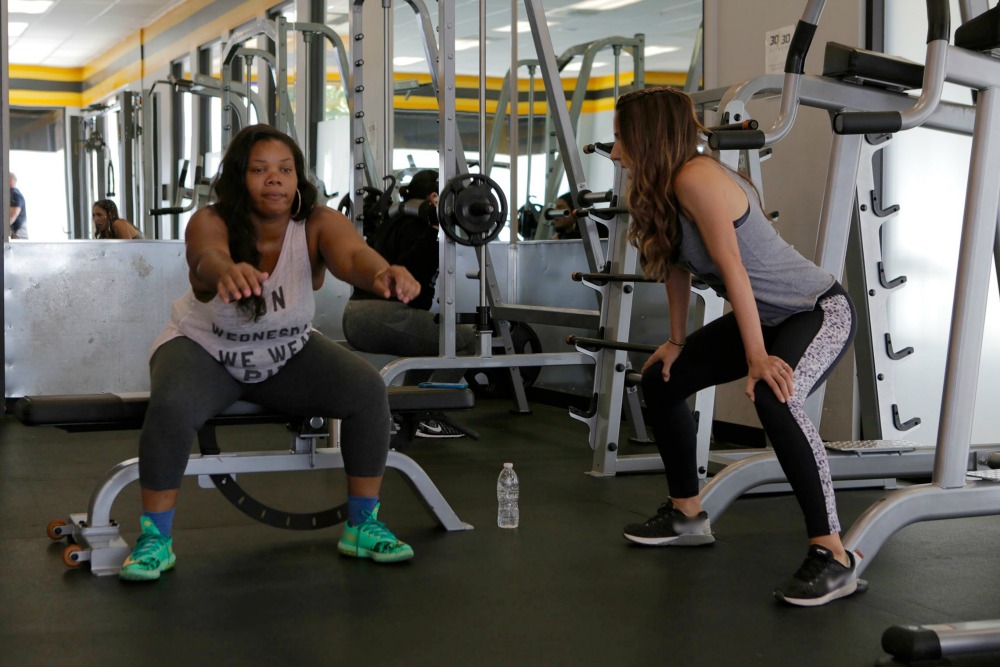 I'm a fan of Altar'd because it focuses on healthy weight loss without extreme tactics. The couples work out an hour a day with fitness experts Chris Marhefka and Erin Stutland and eat only meals designed by a diet delivery service. These two things combine to make some pretty inspiring transformations.
[fusion_builder_container hundred_percent="yes" overflow="visible"][fusion_builder_row][fusion_builder_column type="1_1" background_position="left top" background_color="" border_size="" border_color="" border_style="solid" spacing="yes" background_image="" background_repeat="no-repeat" padding="" margin_top="0px" margin_bottom="0px" class="" id="" animation_type="" animation_speed="0.3" animation_direction="left" hide_on_mobile="no" center_content="no" min_height="none"]I'll be watching #Altard @ZLiving on Tuesday nights! Click To Tweet
Motivation to Move: An Interview with Erin Stutland
To be entirely honest with you, when I was given the opportunity to do this interview with one of the trainers and hosts of the show, Erin, I thought I'd break up the content into a few easy to follow tips. However I really enjoyed reading the entire interview and getting to know Erin a little better so I decided to publish parts of it in it's entirety. I figured if I enjoyed reading it, you would too.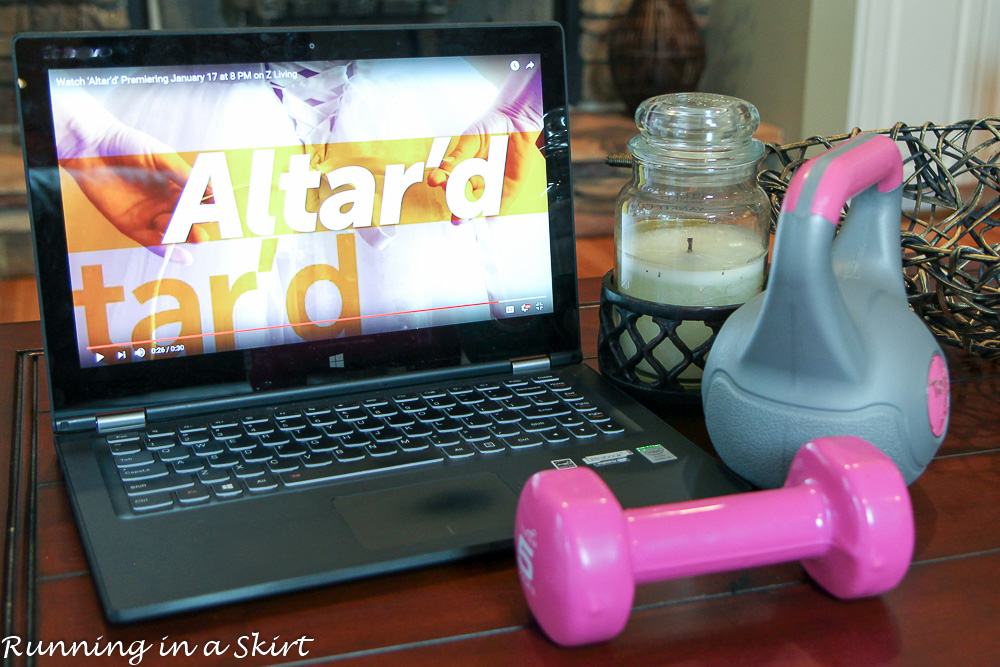 I hope you enjoy it and get some motivation for the week out of it. And if you are short on time... scroll to the bottom for my cliff notes version!
Meet Erin!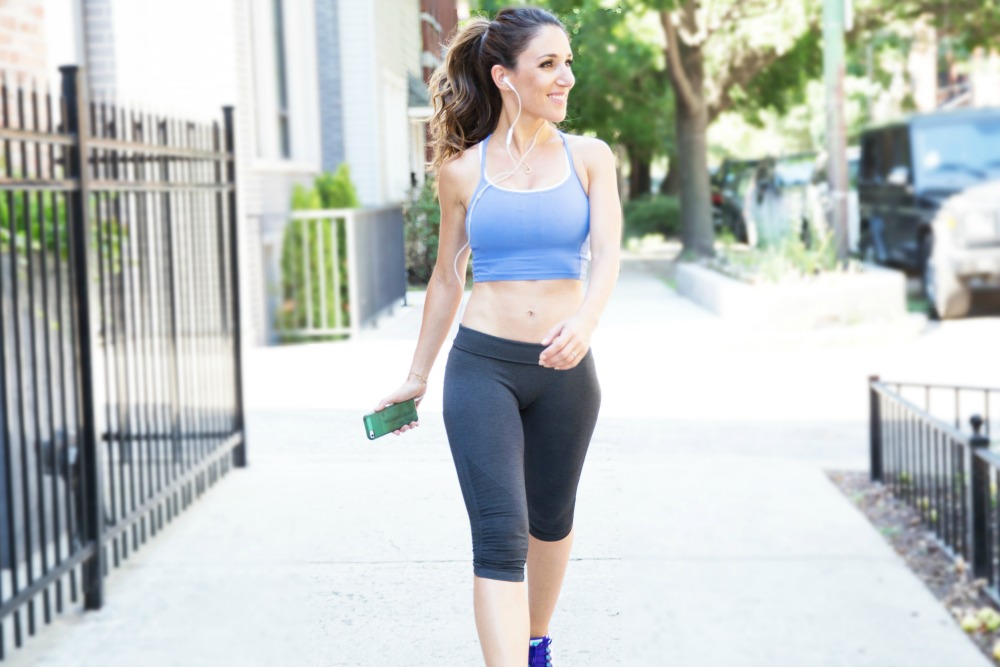 Julie: Tell me about your favorite transformation on Altar'd.
Erin: I loved Shawna's transformation because it was equally as powerful outwardly as it was inward. She worked incredibly hard and was 100% committed every step of the way. As a result, I think she really found something new in herself that had been left behind for a long time.
Julie: What can we learn by watching Altar'd?
Erin: You will learn that change isn't easy, but it's absolutely possibly when you have a vision and you commit daily to that vision.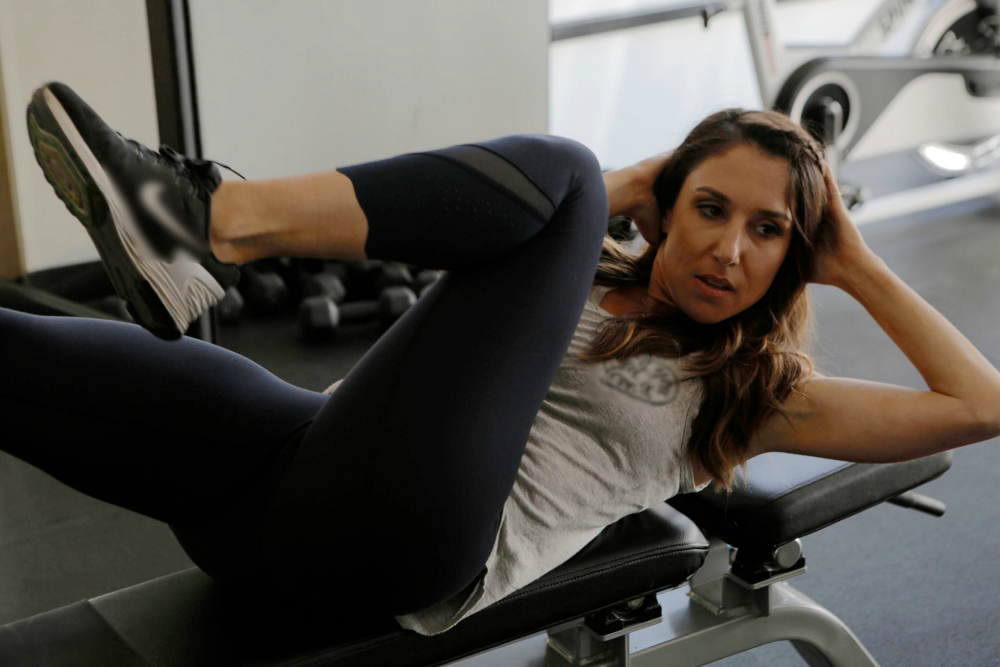 Julie: I really respect that the show is about healthy weight loss. What are your thoughts on sustainable choices like those on the show?
Erin: I think to sustain healthy weight loss you have to a) find exercise you actually enjoy and b) be sure you are eating foods you also enjoy. It can't be about deprivation or starvation. You have to be able to live your life. However, most people find that once they start adapting to these healthy habits, some of the bad habits aren't as appealing as they once were.
Julie: What makes Altar'd unique from other weight loss shows?
Erin: I think what is really unique about Altar'd is that the participants are living their daily lives. They are not sequestered like they are on other weight loss shows. So you see how challenging it can be to create new habits while still being in your same environment, going to work, seeing friends, etc. But, I think you will also be incredibly inspired by these participants' dedication, focus and determination, proving that change is absolutely possible!
Julie: The couples on the show are working out a lot! How do you make it fun for them?
Erin: We mix it up. Take them outside of the gym to things like trampoline workouts, ropes courses and S factor. A good sweat doesn't have to always happen in the gym.
Julie: What fitness tips that you use on the show could be helpful to Running in a Skirt readers?
Erin: I am a big fan of mixing up workouts. I never do the same thing for too long, otherwise I get bored. You have to stay engaged. Sometimes your body and mind need high intensity and sometimes It really needs to slow down with some good yoga.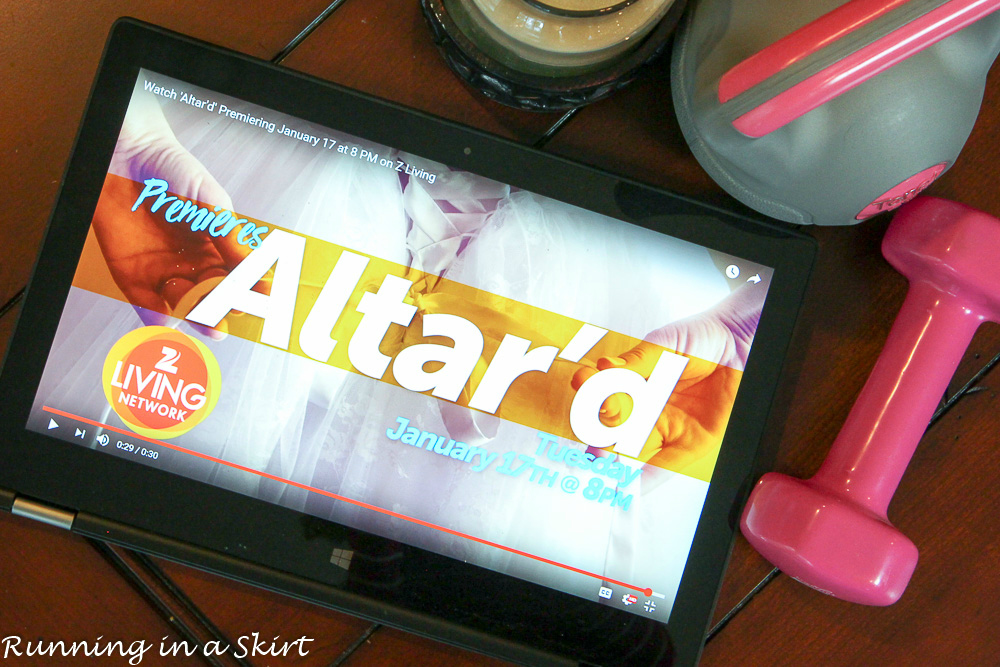 Julie: What kinds of workouts can help people in a fitness rut?
Erin: I am the creator of Shrink Session workout, which is designed to get you out of the rut of negative, doubtful thinking. We combine dance, yoga, high intensity interval training and more to pack a powerful punch. So, obviously, I am a fan and recommend this. You can check it out on my site.
Julie: What kind of inspiration do you use to help your clients on the show that might help my readers?
Erin: I am a big fan of using mantras while I work out. I think about what I want to call into my life that day or that week and create mantras for myself and clients to say either out loud or to themselves while they move to the rhythm of music.
Julie: Women can be really hard on themselves… how do you get them over that and help inspire them?
Erin: Well, I think this is a larger societal issue that places a woman's appearance of value above and beyond anything else that she might have to offer. But, in order to change that conversation, a woman has to start to own her magnificence. She needs to be reminded that she doesn't need to cater to anyone or anything in order to succeed. This doesn't mean that she can't strive to be in excellent shape and feel wonderful in her body. It simply means that she needs to set her own standards of success and strive towards what makes her, and her alone, feel full and complete.
6 Takeaways from Erin
To sustain a healthy lifestyle you have to find fitness and food you actually enjoy.
Once you start more healthy habits, your old ones might not be as appealing!
Mix up your workouts to keep you from getting bored.
Use mantras as motivation.
Change is not easy, but is possible for anyone.
Watch Altar'd to get inspiration for your own fitness journey!
Love this Fitness Motivation from #Altard @ZLiving
Click To Tweet
Tune in Tuesdays at 8 PM, including Valentine's Day (TOMORROW!) to Z Living. You'll love the fitness inspiration in this show.
I'm linking up with Marvelous Monday, Motivational Monday, Thinking Out Loud Thursday, Wild Workout Wednesday, Runners Corner, Fit and Fashionable Friday and Fashion Friday.
Thanks for stopping by today! Come back tomorrow for simple ways to spread the love for Valentine's Day!
Your turn!
Will you be watching Altar'd with me!???[/fusion_builder_column][/fusion_builder_row][/fusion_builder_container]