Did you hear?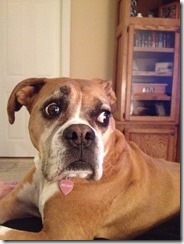 "It can't be true Mom! NOOOOOOOOOO!"
I am back at work!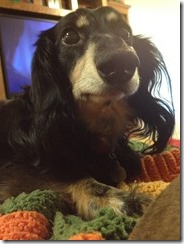 "But I thought your sole purpose in life was to snuggle with us! Mom- this is awful!"
Well, the dogs aren't thrilled, but I am.
I've been behind the scenes at work getting back in the swing of things since Monday. We actually have gotten some computer upgrades since I've been gone that I have to learn. Ugh. Computers!
I'm very tired so far, but overall doing as well as can be expected.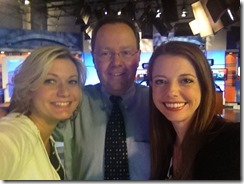 Hey guys! It's good to be back!
My doctors have cleared me to start doing shows on a part time basis! The plan is to be back for the morning show on Thursday. WOOP! My doctors don't want to overload my voice too quickly, so they will be monitoring my progress and the goal is to be back to full time in several weeks.
My doctor said… "You don't just jump into a marathon, you train for it… and your job is a marathon."
(And I use the "marathon" analogy with respect and prayers for the tragedy in Boston- I'll have more on that later this week)
And so I will train- just like with running it involves a buildup. For a few weeks I will be doing shows every couple of days. So if you don't see me, I don't want you to worry! I am FINE, I am just following the "training" plan.
See, it's Plan Z, but it's all going to be ok.
I'll see ya on the TV