The hustle and bustle of the holidays are here! I am barely recovered from Thanksgiving and we are in full-blown Christmas wonderland in Asheville. Does anyone else wish there was just a little more time between Thanksgiving and Christmas? Even six weeks would be awesome.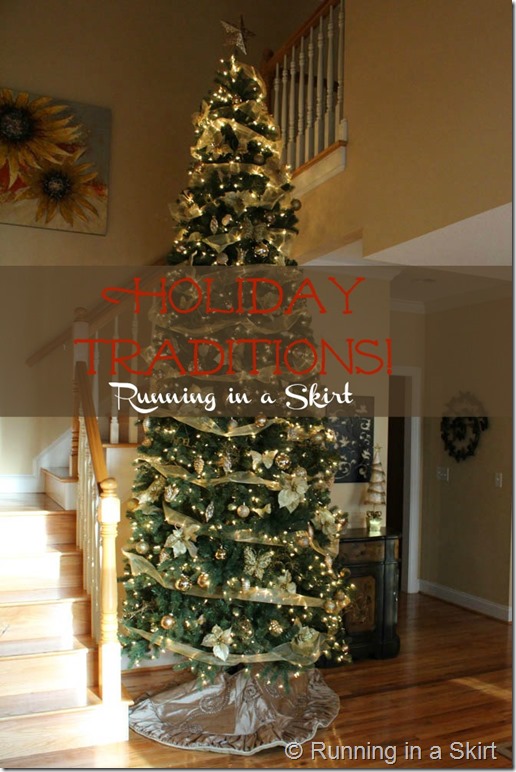 Since I'm obviously not going to start a formal campaign to change the calendar, I am focusing on trying to find joy in the holidays and take deep breaths through the stressful parts.
I already got my decor up.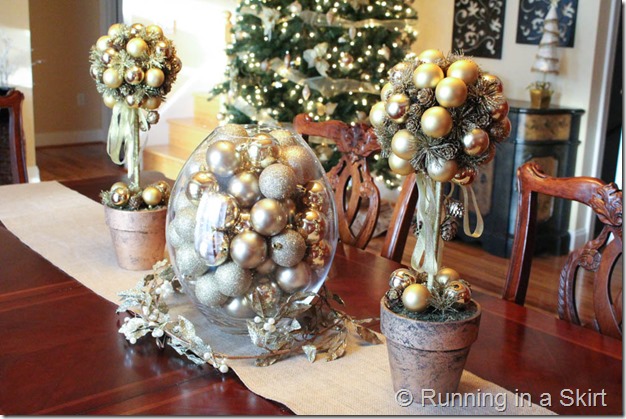 You may have noticed my love of holiday decorating (My name is Julie and I decorate for Easter,!) so you probably aren't surprised that I have no self control over my Christmas decorations.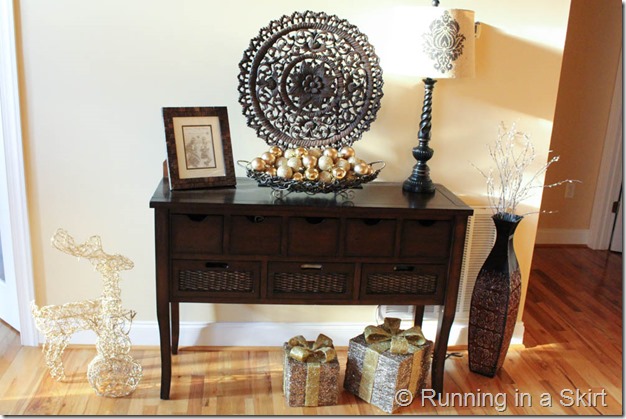 Each year the hubs grumbles that there are more and more Christmas bins to get out of the attic. And then every year I SWEAR I will not buy everything that is on sale December 26th. I can't seem to help myself! I got this tree 70% off one year!
I think this year I have just the perfect amount of sparkle in the house and I can pass on the post-holidays sales, but we will see. I will need a serious distraction that day to keep me away.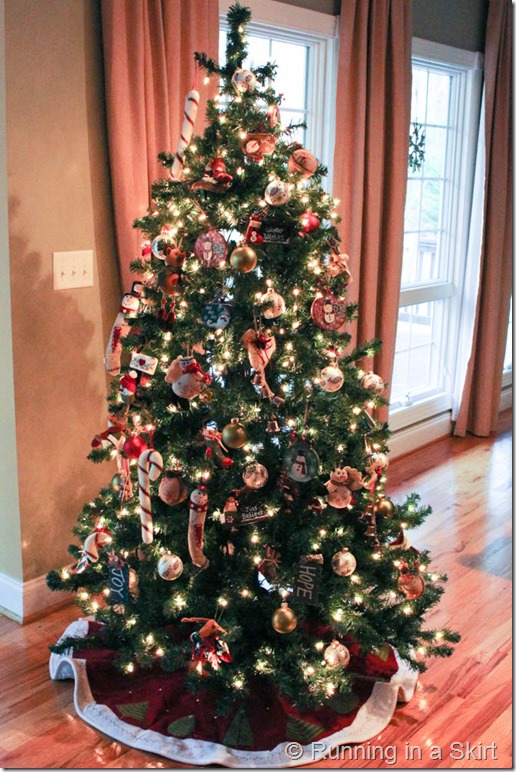 (This tree still needs a topper!! I'm thinking a burlap and red velvet bow…)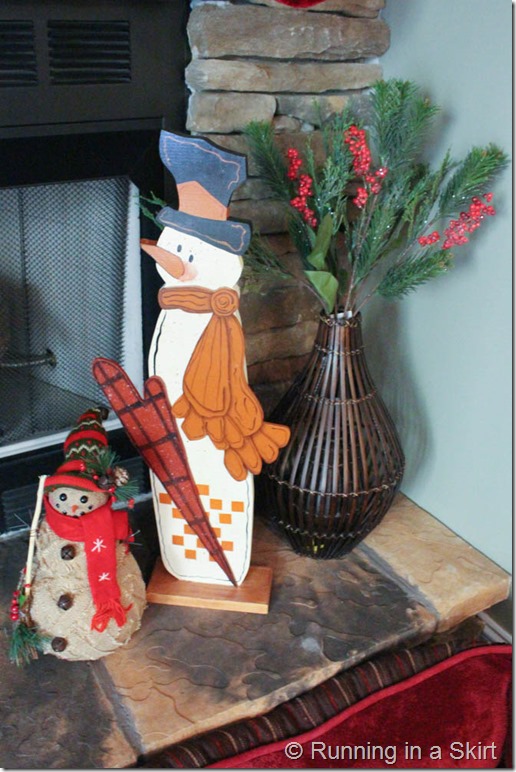 I actually just wanted to show you my trees today (Yes, TREES. I have a problem) and talk about holiday traditions. I think it is so much fun to have family traditions that make the season even more special. Some of my fondest holiday memories are around these traditions.
Growing up our family put up the tree as a group. My Brother and I would fight over who would put the angel on the top, so it became tradition that we would put it up together. If we had such easy access to cell phone cameras back then, it totally would have been an instagram post each year.
One more tradition was you had to "believe" in Santa Claus or you would not get presents. This one must have started for me because I was almost four years older than my brother, Tommy. Mom said I had to pretend to believe in Santa or I would not get presents from him, so I just kept up the act. The trend continued with my Brother and we both played along with my Mom's game through adulthood. In fact if she was still here, I'm sure Santa would pay me a visit this year. It was sort of silly, but lots of fun.
The other big Wunder family tradition was we had THREE Christmases! My Mom's parents lived in Chattanooga, Tennessee and my Dad's parents lived in Dayton, Ohio so each year we would travel to see them during the school break. My parents didn't want to carry all of our presents in the car so we would have a Christmas in Florida first and then one in Tennessee and Ohio! I'm not going to lie, it was pretty amazing.
I asked the hubs about his family traditions and he remembered that the kids weren't allowed to go downstairs until his parents said they could. He also said they went to a tree farm every year and cut down their own tree! I am allergic to real Christmas trees, so I have never done that. Their third big tradition is his Mom throws an amazing Christmas Eve party every year. His whole family goes! I've been lucky enough to be in Pittsburgh a few times for this party, and it is awesome. What a great tradition.
The hubs and I have started a few traditions of our own.
1-We watch Elf, White Christmas, Frosty the Snowman AND Prep and Landing (<--- best holiday special ever!!!) each holiday season.
2-We open one present on Christmas Eve. We are just kids at heart after all.
3- We put up our trees the weekend after Thanksgiving with a house full of helpers (Sly… I know.)
I hope that as more time passes we come up with more traditions of our own! The holidays are such a fun time.
So I ask questions at the end of my posts all the time, but I really want to know about your holiday traditions! I think little things like this are what keep us happy and fulfilled during this crazy season!
Your turn?
What are your holiday traditions?
What do you think I should put on top of my second tree?