There are couple things I'm loving in fashion lately… stripes and bright colors! These trends are both no brainers for me.
One trend I'm not sure of, but I'm trying out, is mis-matching bright colors together. I'm a sucker for matchy-matchy things and this is a hard one for me embrace. Today I tried this combo of pink and yellow together and decided to go with it! Fashion is all about trying something new sometimes.
I added neutral shoes to keep the color focus on the dress and necklace.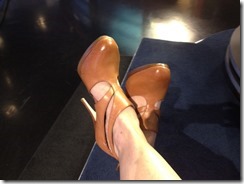 What do you think?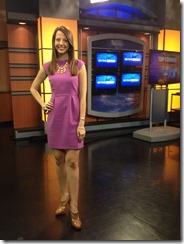 High Neck Pink Work Dress- Ann Taylor (sale price and then another 40% off-yay)
Yellow Bib Necklace – Charming Charlie's
Shoes – White House Black Market
------------------------------------------------------
QUESTIONS:
WHAT TRENDS ARE YOU LIKING THIS SPRING?
WHAT DO YOU WEAR TO WORK?