I wanted to so badly to somehow still run the Frostbite 10K this weekend. I have been struggling with my health, and particularly my voice, since I got sick a week ago Monday.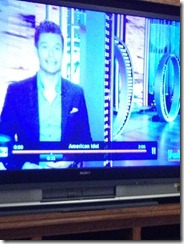 Am I the last person still watching this?
Instead of training I've caught up on all sorts of TV shows….
Revenge- I'm so worried about Jack and Amanda on the boat!
Grey's Anatomy- Can a hospital seriously turn away trauma patients? I'm so confused.
Glee- I'm fascinated at how they continue to bring all the characters back and keep them in the story line. I love Rachel's rendition of "Torn."
American Idol- I loved watching the Charlotte audition because I saw part of those being taped back in September. Read about that HERE.
But I digress…
I kept wishing that somehow, someway, I'd turn a corner and be able to TALK and run the race. But this wish just didn't come true. I just can't run the race. I am not the kind of person who likes to walk away from commitments and not do things I say I'm going to do, but health trumps my hobby any day. It's really hard to for me to say no sometimes.
Staying positive though… I had a huge amount of success with incorporating speed work and tempo runs into my running while training for the race. I actually even found that I enjoy this new aspect of training. I know when I run a 10K, (hopefully really soon—just not this weekend) I will be able to PR. I'll just have to take this as a lesson in extending a modifying a training plan for a race in a few weeks.
Here is a recap of my training for the race:
More good news, and my favorite part of running small community races, is my entry fee will still go help an awesome cause even if I'm not running. This race benefits Wellness on Wheels!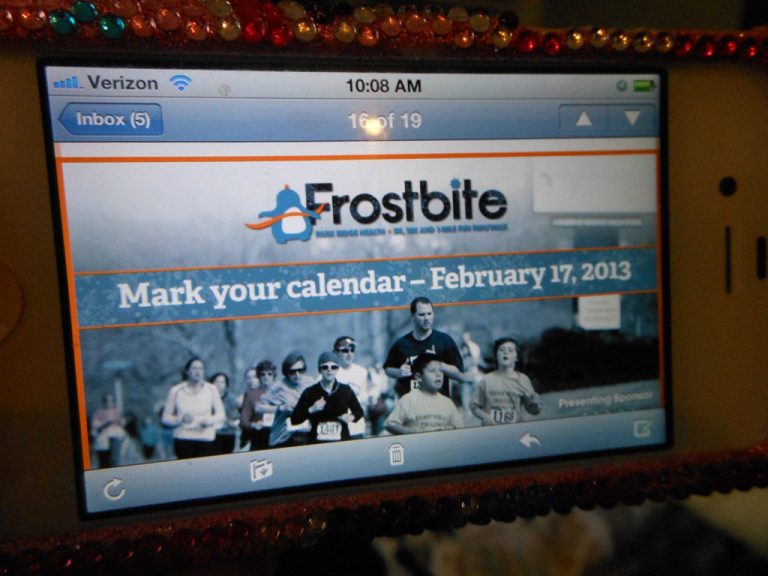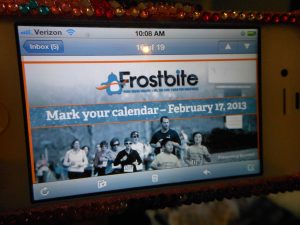 Good luck to all of my friends who are doing the race this weekend. I will be with you in spirit. RUN LIKE THE WIND… and stay warm. It's looks like the "frostbite" name is really going to be accurate this year!