This post is sponsored by The Portrait Studio . As always, all opinions are my own and I only write about companies/ products I believe in. I appreciate your support of Running in a Skirt.
Hi friends!
Guess who got a family portrait made?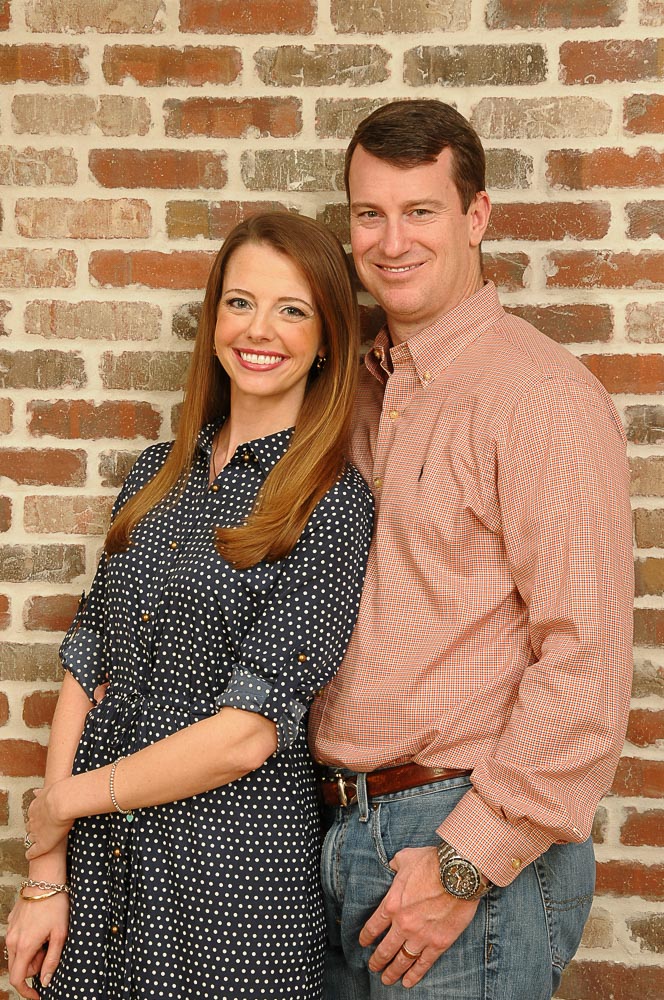 The Hubs and I were guests of The Portrait Studio this week and finally had a chance to take some photographs.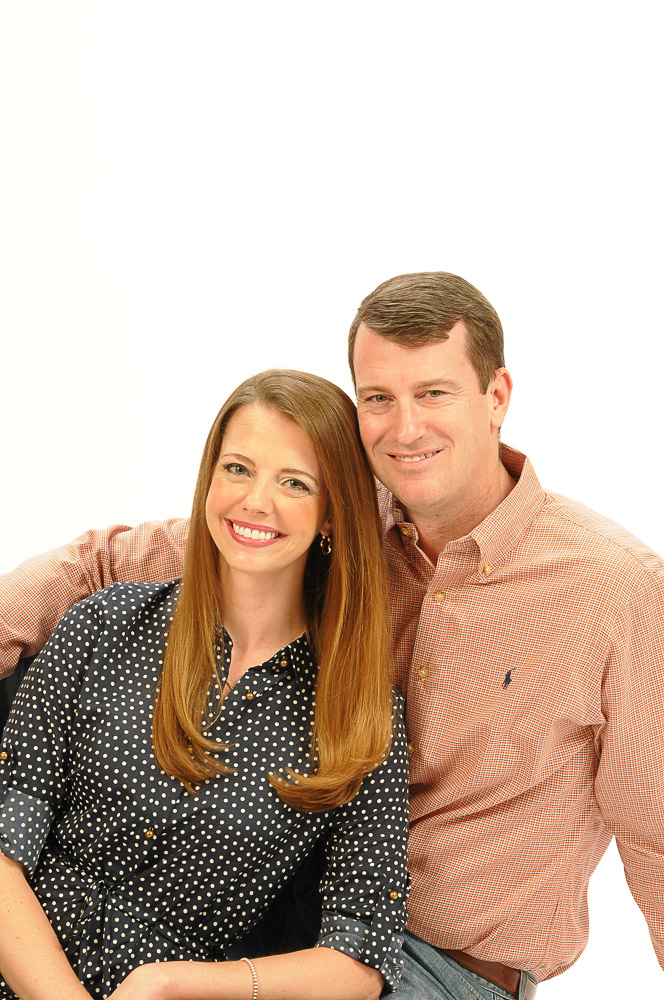 Tony was our photographer.
Hi Tony!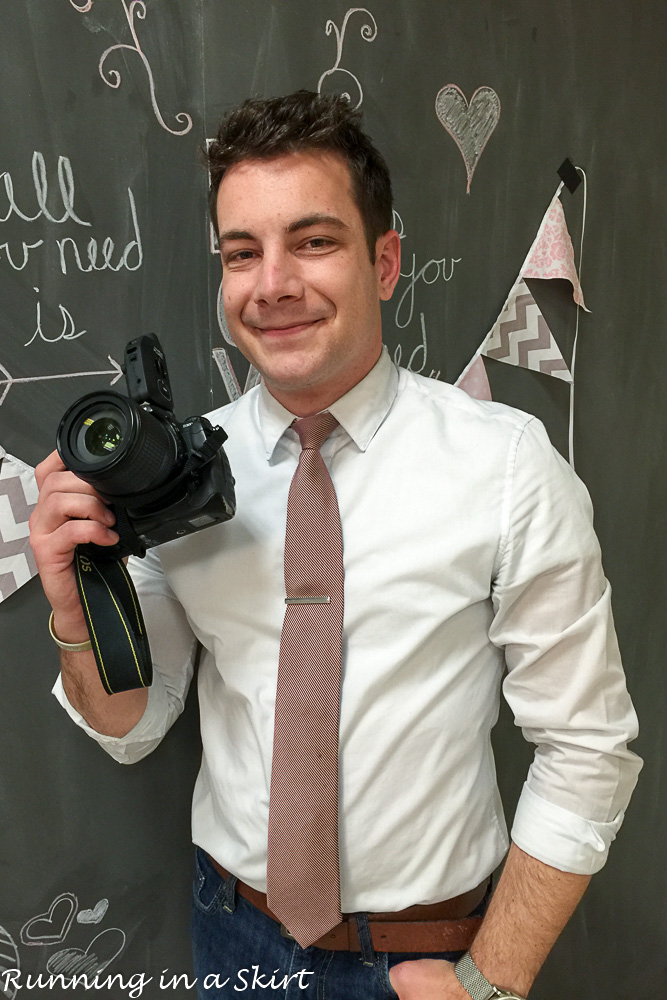 Tony made us feel completely at ease and we weren't nervous at all. I loved the different choice of backgrounds and modern look to the photos.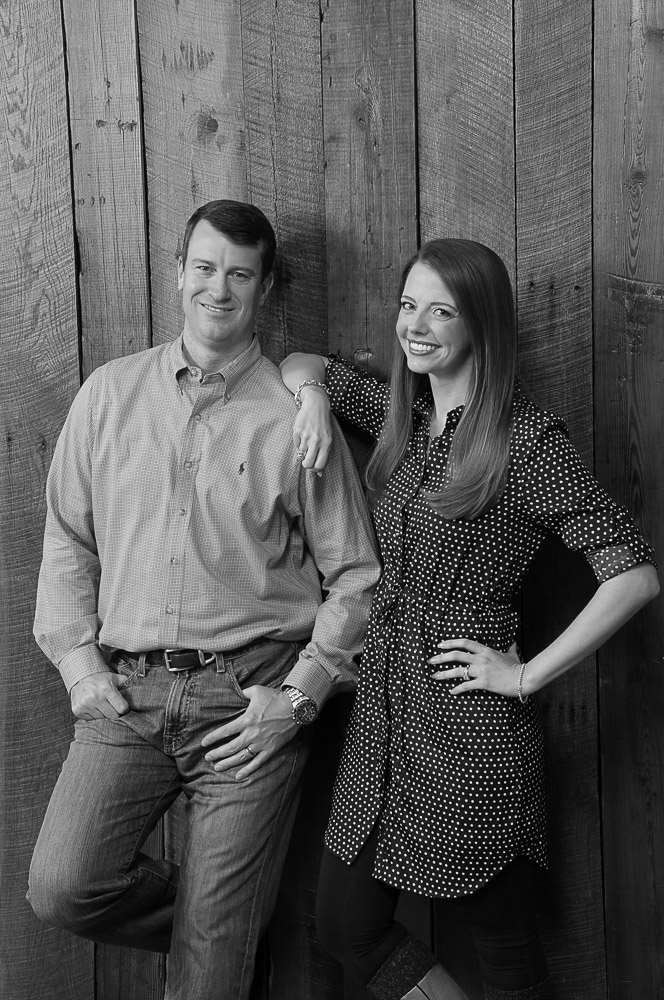 The inside of the studio is super cute and totally charming! They have so many background options, perfect for any occasion.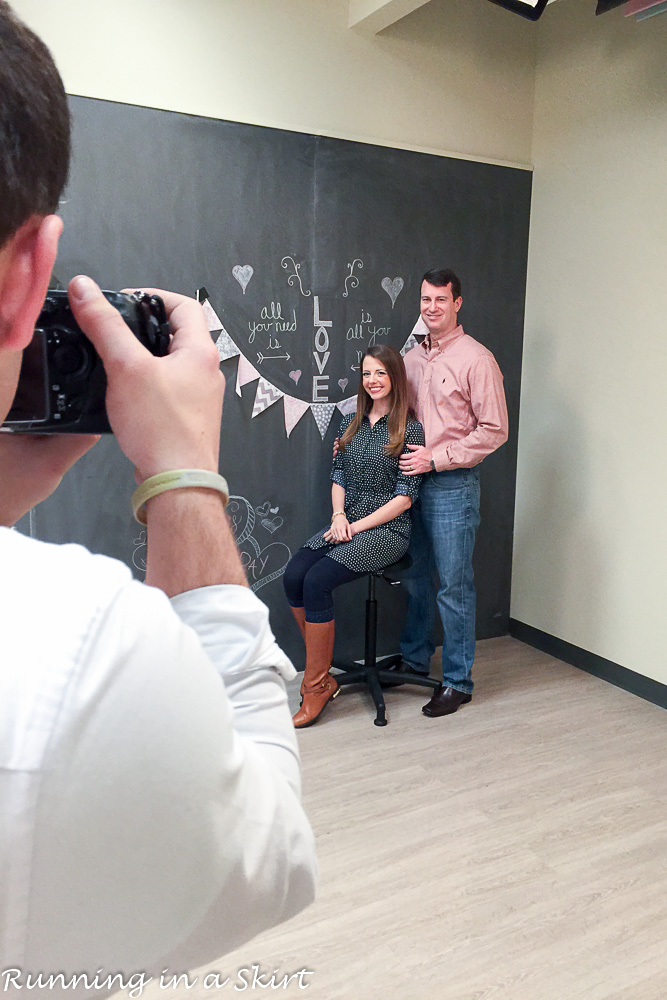 I can only imagine how great they would be with kids and even little babies.
I am just a big kid at heart though!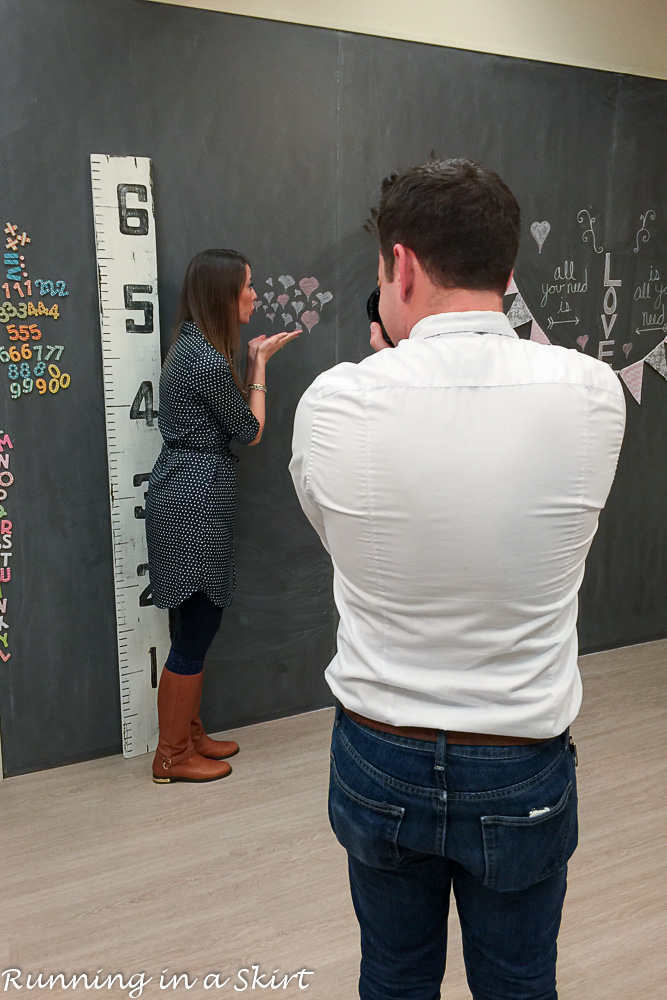 After our photo shoot, we sat at a computer and picked our favorites. They were able to make tweaks to the photos while we were sitting there. You could order your prints on the spot, and the packages were very well priced. There is even an option to buy a high-res CD with all your images on it, so you can print more in the future. Once we left, they sent us an e-mail with links to all the photos in our session. From there you can share with family on social media, easily order more prints, calendars, holiday cards, photo books, mugs or even canvases.
They were so efficient, friendly and the process could not have been easier.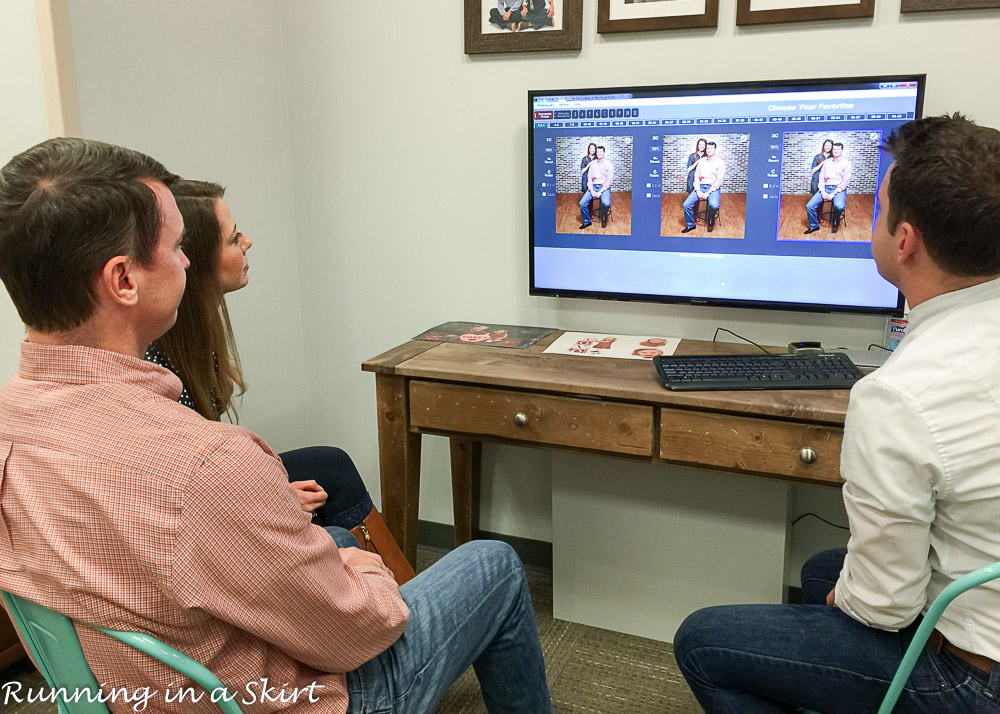 I know what my Mother-in-law is getting for a present!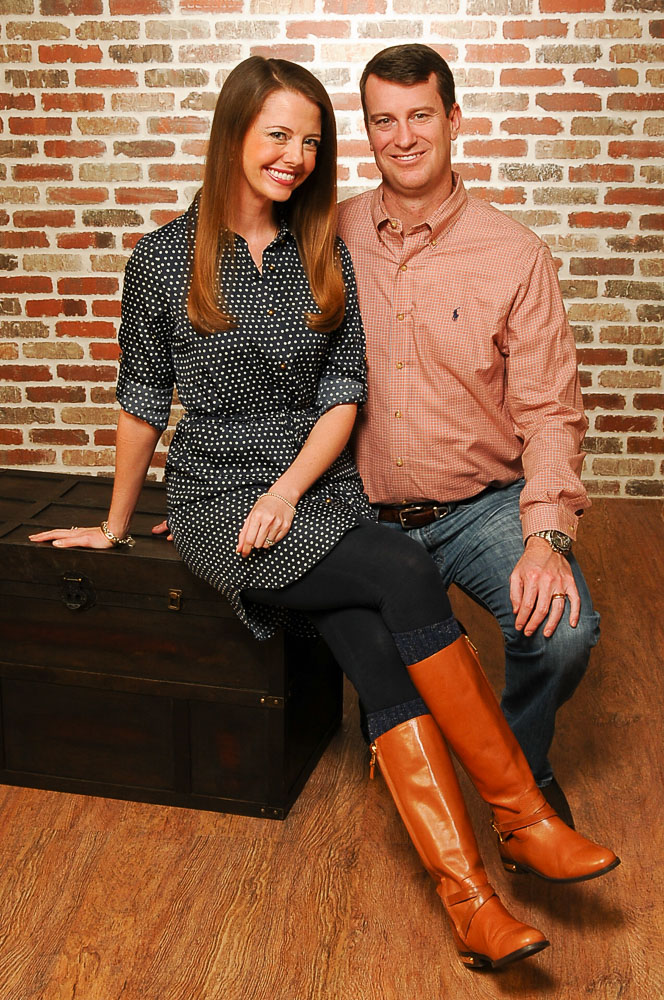 If you are just learning about The Portrait Studio, it is a new, upscale professional portrait studio in Asheville. They specialize in bringing an intimate, personalized experience to the family photograph at an affordable price. From family photographs, engagement photos, new baby photos and children's portraits, they do it all with plenty of style!
The Portrait Studio is open and taking reservations for sessions now! They are in South Asheville in the Meridean Shopping center near Tupelo Honey South.
They are offering a "Making Memories Package" which includes 20 portraits for just $20 plus a digital link to all of the photos taken in the session to share with friends and family. You can't beat a deal like that.
Follow The Portrait Studio online and like their Facebook page for additional specials. You'll love their affordable pricing and more importantly really love having the memories!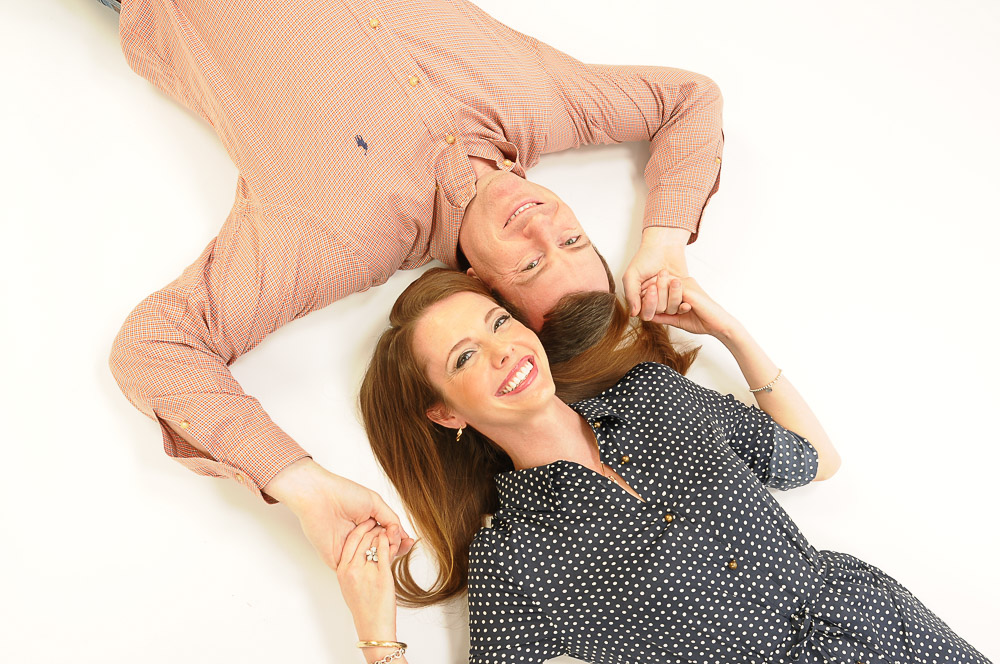 Thanks for stopping by today! Monday I'll be talking about the highs and lows of life and remembering my friend Melanie.
I'm linking up with: Nicole for the Fit and Fashionable, Tara for Fashion Friday, Fashion Friday , Jolynne Shane for Fashion Friday, Turning Heads Tuesday and Bloggers Who Inspire Me. Thank you so much for the lovely linkup ladies.
Your turn!
Check out The Portrait Studio and let me know which backdrop is your favorite.
Do you have any family photos?