Happy Fashion Friday!
I'm still in Alaska and should be heading back to Anchorage from Valdez today. I've heard the views are spectacular along the way, so make sure to check out my Instagram and Instagram story for updates. This week really has been incredible with all the pretty mountains and wildlife. I can't wait to share more with you.
I've been posting while I've been away. Did you miss this?
Once again I'm back to wearing winter clothes in summer (seems to be a theme of my summer this year!) but before I left for Alaska I snuck in some time in this adorable romper. This is actually what I wore for the Hubs belated Birthday dinner. Sadly it did not come to Alaska with me.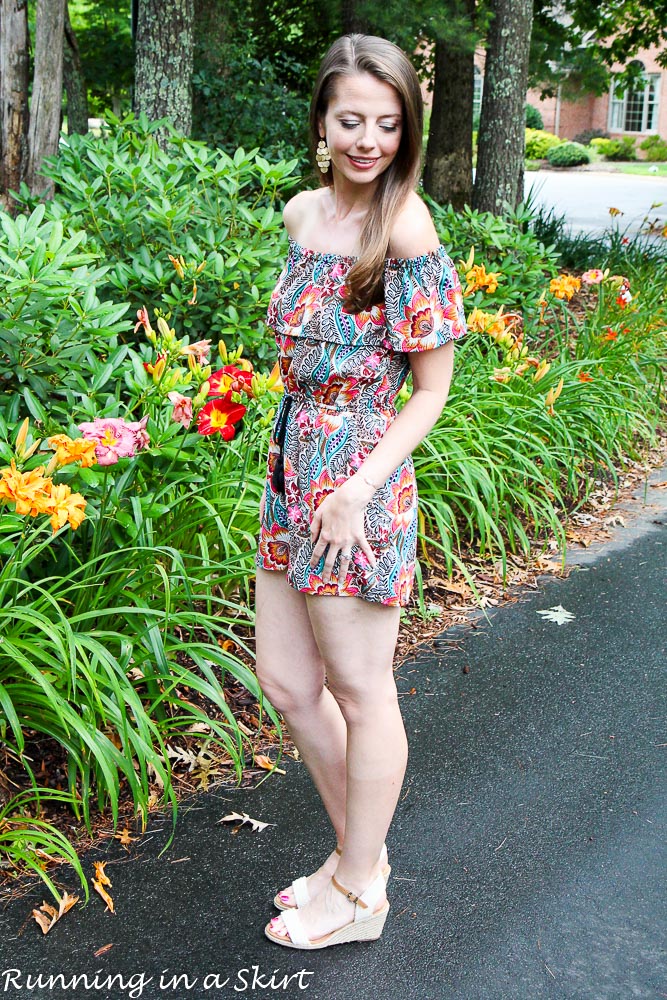 I thought the print looked tropical or even slightly Brazilian. It won me over with the fun summery colors.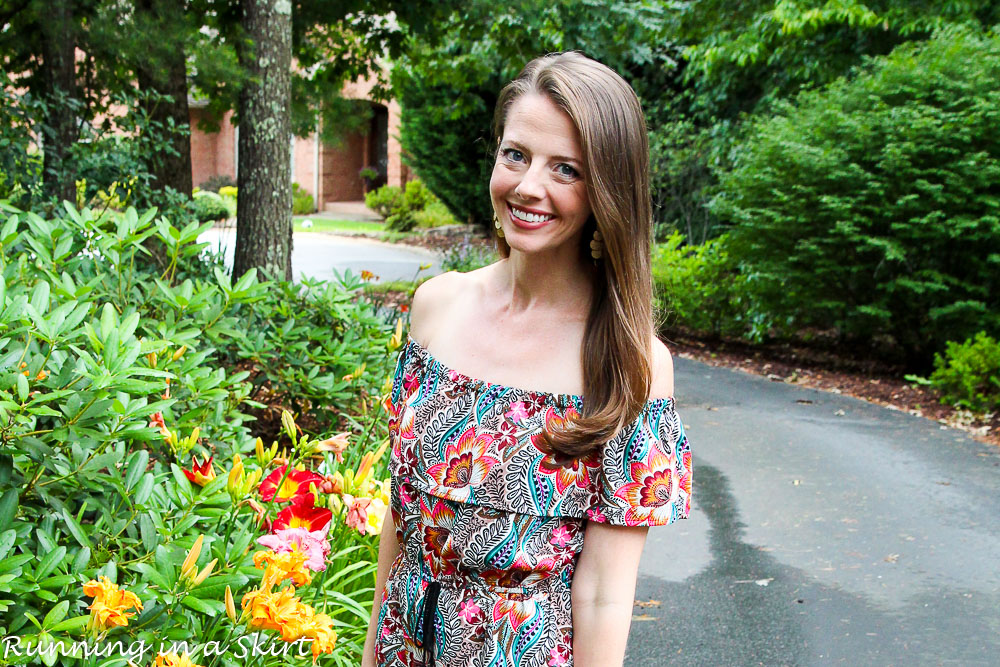 This look is great for summer with the off the shoulders styling. I also really like the cut on this romper and how it's still fitted. Some of these look like giant potato sacks on. I think it's great that the shorts are a little longer in the back. 🙂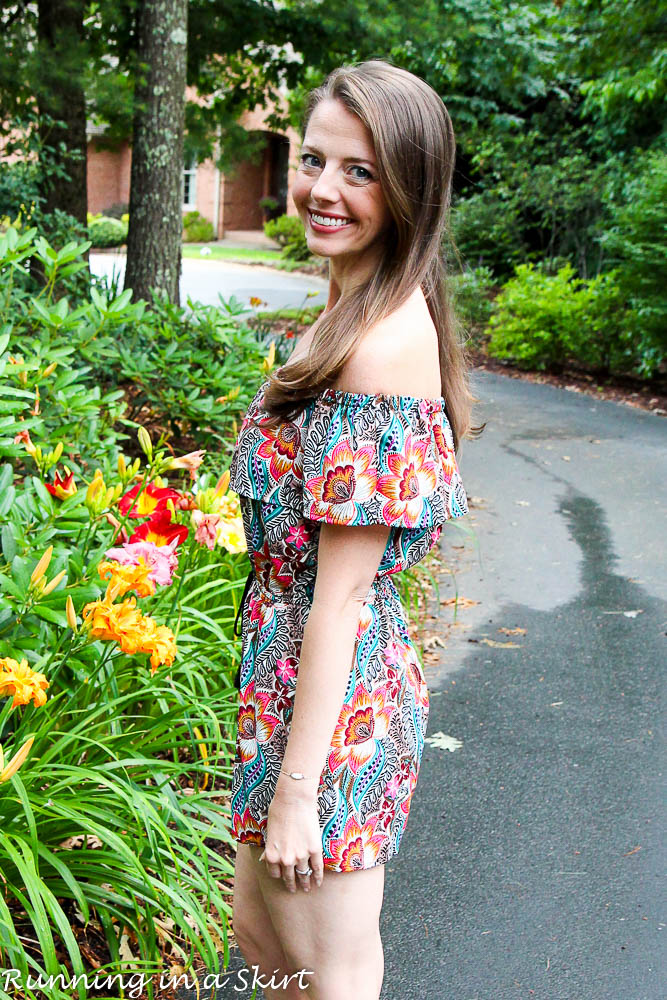 Lucky for you this exact romper is still available at Target. It's less than $25. I'd size up for a little extra room especially if you are on the taller side like I am.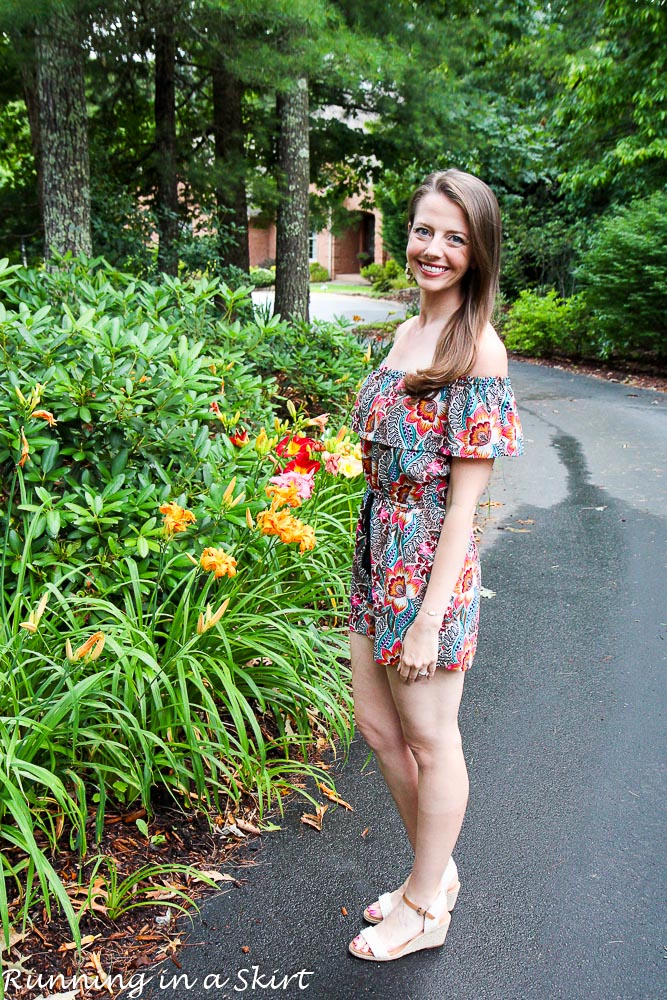 Have a blessed weekend everyone. I'm looking forward to next week going back to normal... whatever that is. Happy Shopping!
Shop the Look:
Shoes, similar HERE
Earrings, similar HERE
Thanks for stopping by today! Monday I'm going to be sharing my favorite place in Switzerland, Murren. Tuesday I'll have some of the first shots from Alaska ready.
Your turn!
What are you doing this weekend?