Happy Fashion Friday friends!
Did you guys watch the American Idol finale? I'm watching right now and it's crazy to see all the former contestants back again. My inner fan girl is going a little crazy. I might be the only person who continued to watch the show through all 15 seasons! I have a hard time giving up a show once I've committed 🙂
Anyways, it is Fashion Friday so let's talk spring outfits!
You guys may have picked up that I'm not much of a jeans person. I have a couple pairs, but my go-to outfits are much more likely to be a dress or tunic and leggings. I have nothing against them, I just have always gravitated towards other things.
I have some shirts that I love though, that are really best worn with jeans, so I do pull them out on occasion. This was my outfit the other day to go to dinner.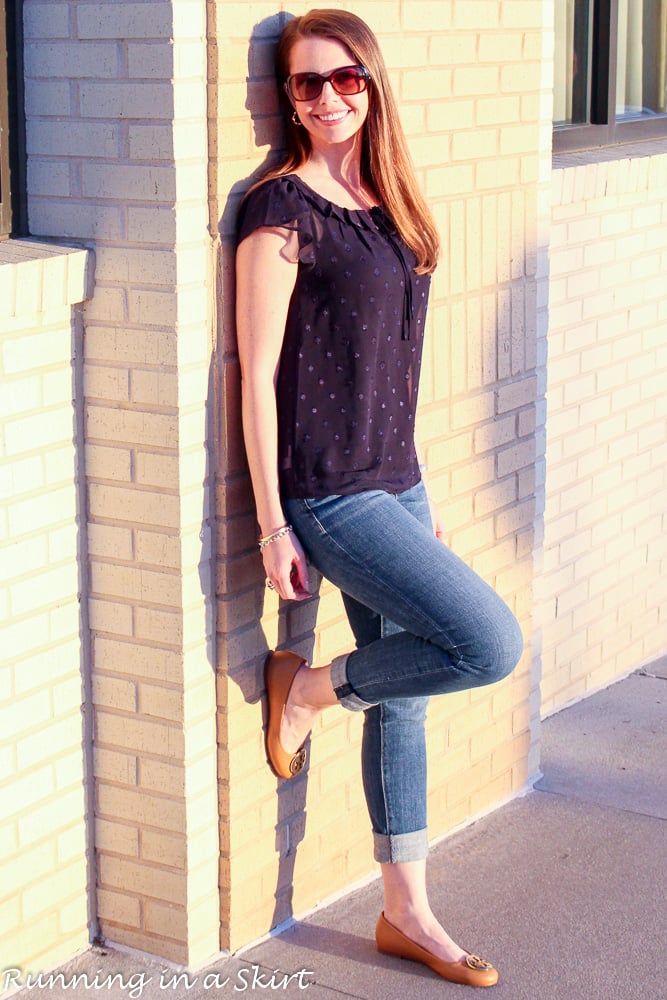 I liked to think I was rockin' the nice flats with cuffed jeans! Cuffed jeans are perfect for early spring because they keep you warm as the sun drops but seems much more light and seasonal.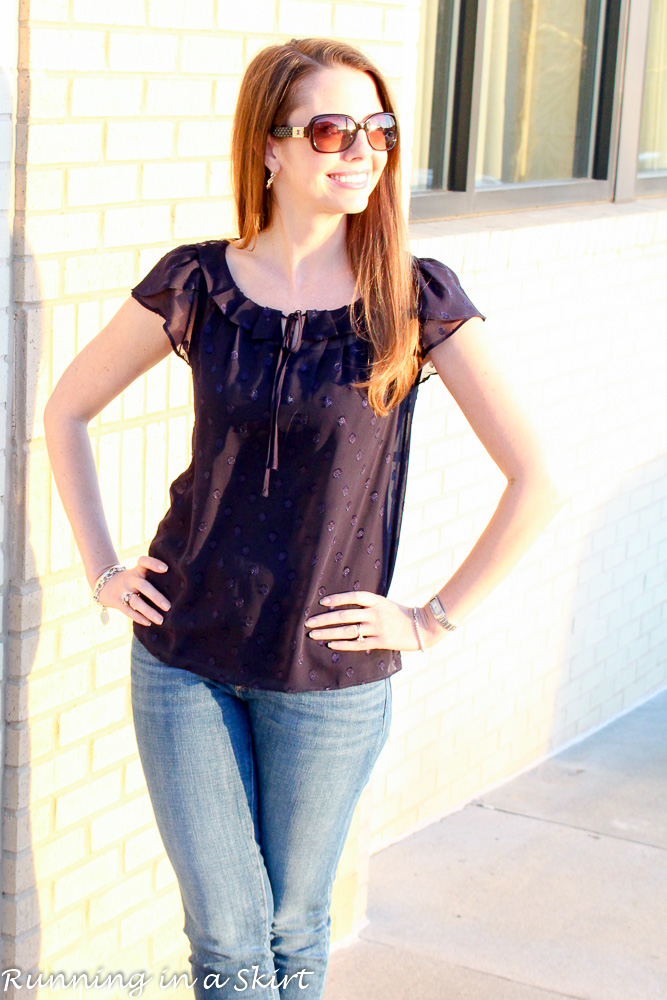 The shirt is completely sheer so I pair it with a navy tank top.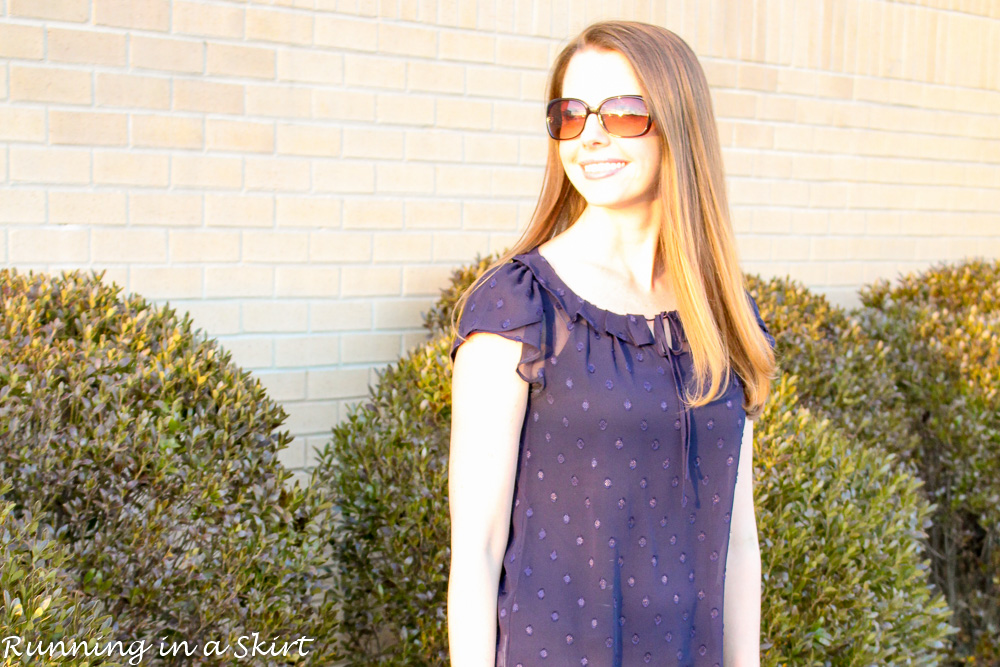 I adore the whimsical nature of this shirt with the tie, but still having a nice scoop neck color. The flutter sleeves are perfect the changing season.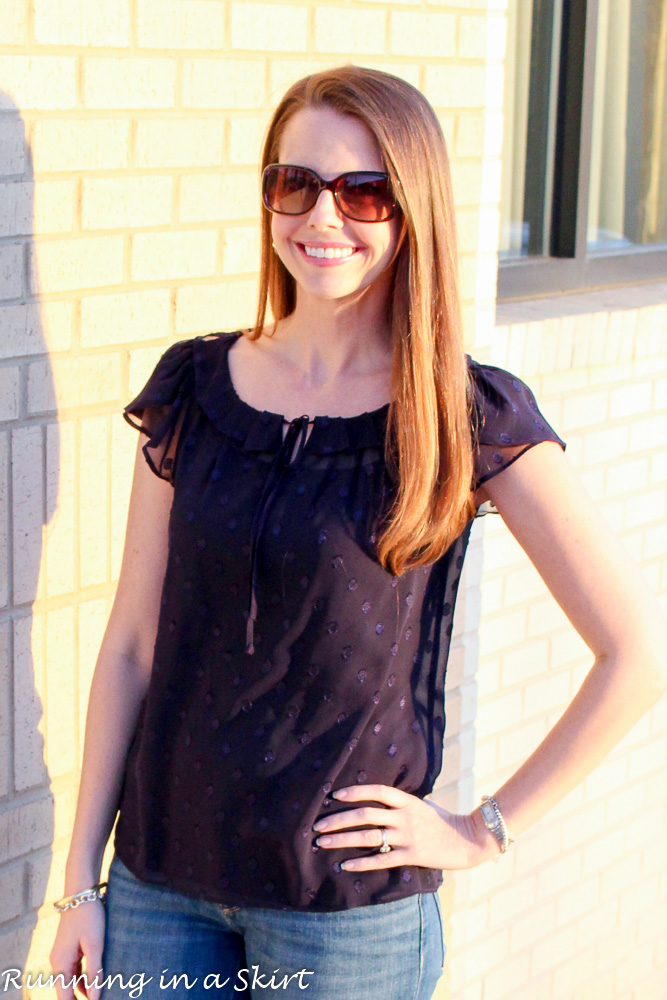 This is one of my favorite looks of the year so far! Maybe I should bust out my jeans more often 🙂
Shop the look:
So nice to see you today. Have a great weekend and come back Monday for some simple and inexpensive beauty hacks.
The above links are affiliate links. I do make a small commission for clicks and purchases. It cost you nothing. Thank you for supporting Running in a Skirt.
I'm linking up with: Nicole for the Fit and Fashionable, Tara for Fashion Friday, Fashion Friday , Jolynne Shane for Fashion Friday, Turning Heads Tuesday and Bloggers Who Inspire Me. Thank you so much for the lovely linkup ladies
Your turn!
Are you a jeans person?
What are you doing this weekend?[/fusion_builder_column][/fusion_builder_row][/fusion_builder_container]