Happy Fashion Friday!
What a week! I've been to the Abacos (in the Bahamas) and back and yesterday I left for a quick adventure to Chicago to learn more about NOW Foods for the blog. I'll be sharing all the highlights of that trip today on Insta Stories! It will include some other bloggers you might know, so make sure follow along.
If all goes as planned, I'll be back late tonight and might sleep all weekend. Life is good and I so lucky to be able to go on so many adventures.
In case you missed it... I've posted some fun stuff this week...
Did you miss this?
Let's talk fashion now, shall we? Spring and summer is all about dresses for me. I basically live in them and can't get enough. I love this one because of how easy it is to wear and the cute embroidery on top, which is a big fashion must for this season.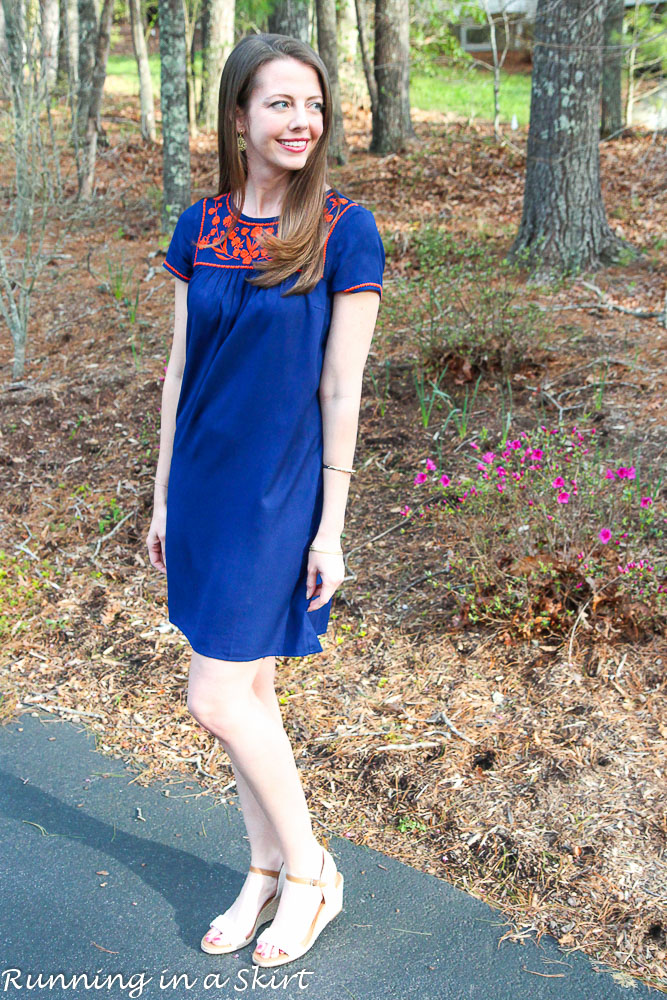 Plus... it kind of reminds me of Gator colors, which makes this UF girl proud.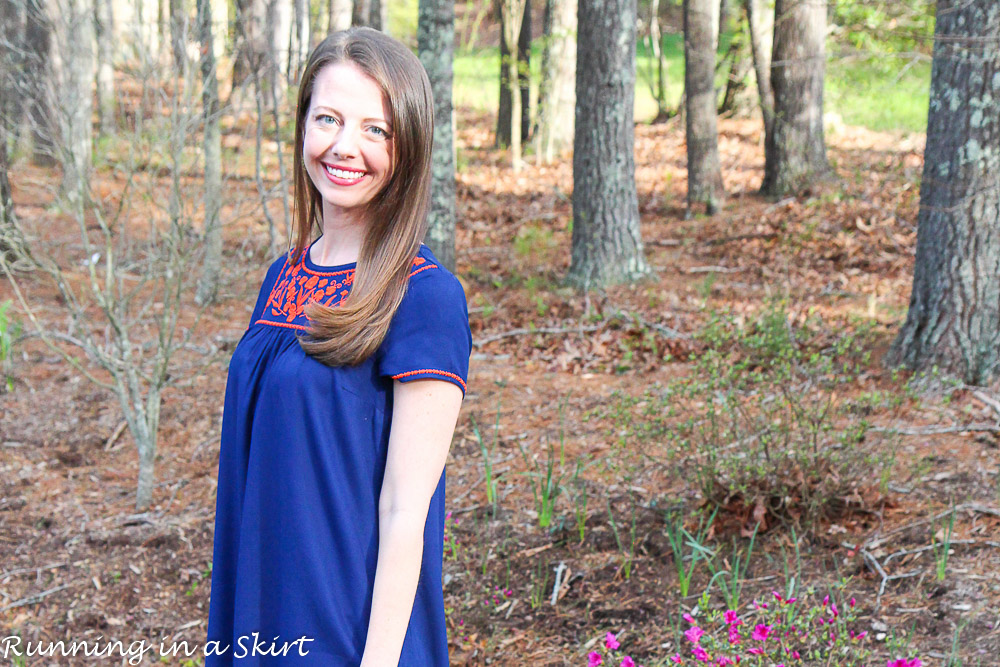 Shift dresses like this can look huge, but this one is cut a little smaller, which is great.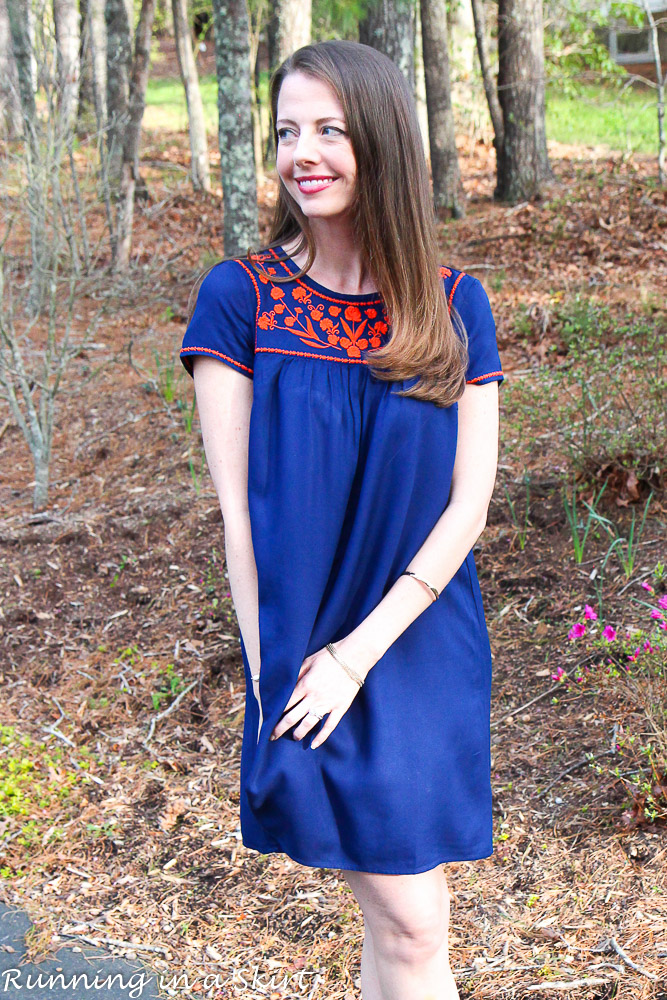 I paired this with my new woven Lucky Sandals. I like them because they have a little wedge, but nothing that makes them uncomfortable! For jewelry I went with my gold lace earrings and stacked bracelets. No need for a necklace with this one!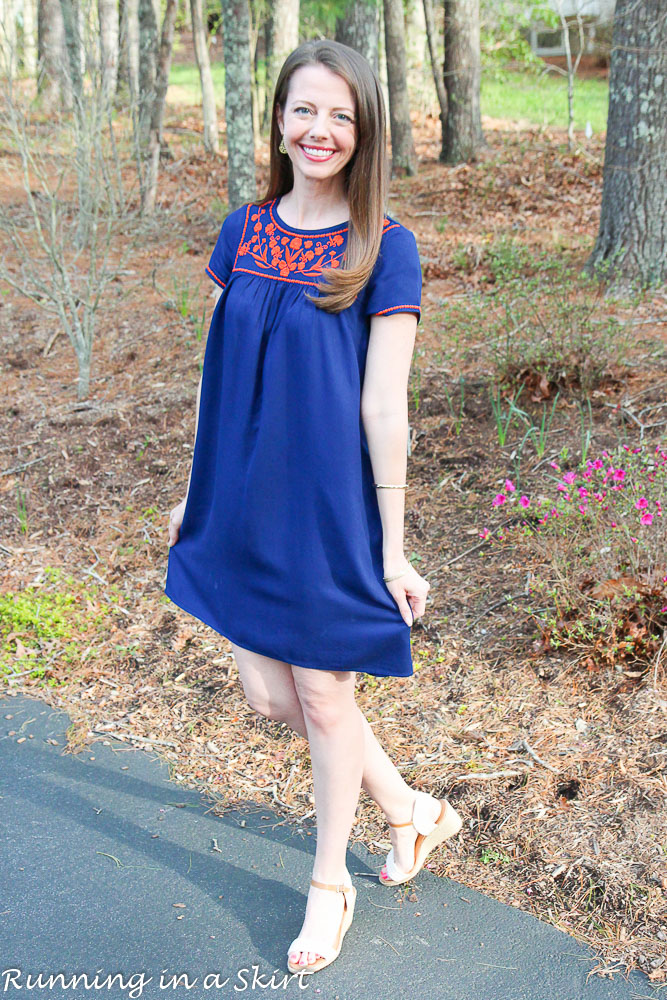 I hope y'all enjoyed your fashion inspiration for the week. It's back to life as normal for most of next week!
Happy Shopping!
Shop the Look:
Dress: Old Navy (That exact one sold out really quick, but this one is nearly identical. This one in navy is also really cute.)
Shoes: Lucky Brand
[fusion_builder_container hundred_percent="yes" overflow="visible"][fusion_builder_row][fusion_builder_column type="1_1" background_position="left top" background_color="" border_size="" border_color="" border_style="solid" spacing="yes" background_image="" background_repeat="no-repeat" padding="" margin_top="0px" margin_bottom="0px" class="" id="" animation_type="" animation_speed="0.3" animation_direction="left" hide_on_mobile="no" center_content="no" min_height="none"]Cute Navy Dress for Spring from Running in a Skirt #FashionFriday Click To Tweet
So nice to see you today. Have a great weekend and come back Monday! I'm planning on getting a few pictures from my adventures published by then.
This post is not sponsored, but contains affiliate links. I do make a small commission for clicks and purchases. It cost you nothing. Thank you for supporting Running in a Skirt.
Your turn!
What are you doing this weekend?
I'm linking up with: Nicole for the Fit and Fashionable, Jolynne Shane for Fashion Friday, Turning Heads Tuesday. Thank you so much for the lovely linkup ladies[/fusion_builder_column][/fusion_builder_row][/fusion_builder_container]