Hap-Hap-Happy Fashion Friday!
I got this dress on super duper clearance last season and it is my current fav. I love little hippie, boho inspired pieces especially when visiting downtown Asheville.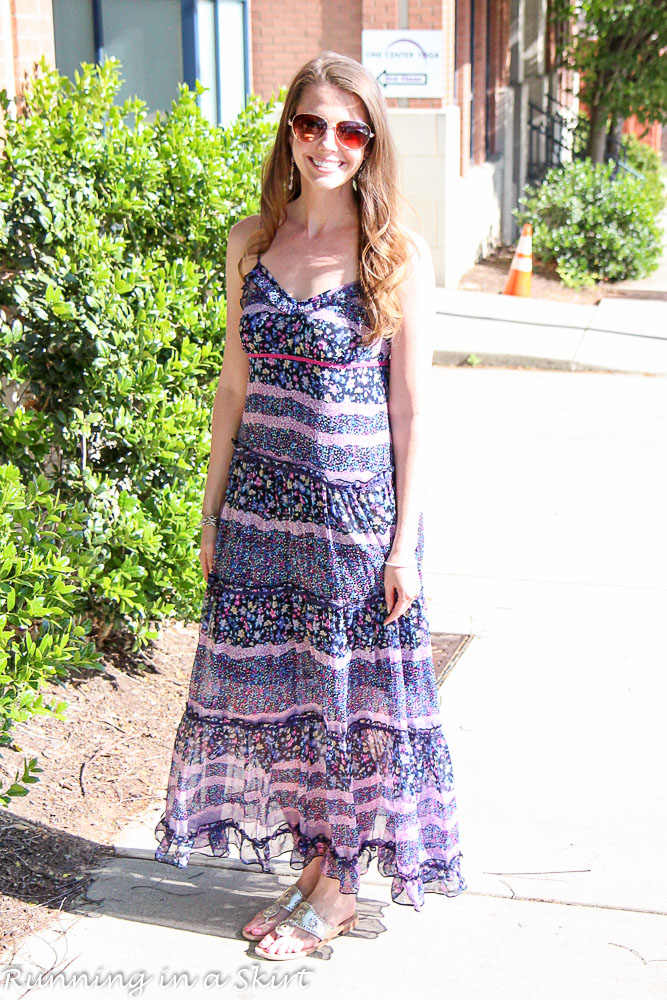 The sweetheart neckline and tiered layers are just enough details to really make the piece special. Also notice how the lining underneath only goes to my knees. It makes it really light and airy to wear for summer.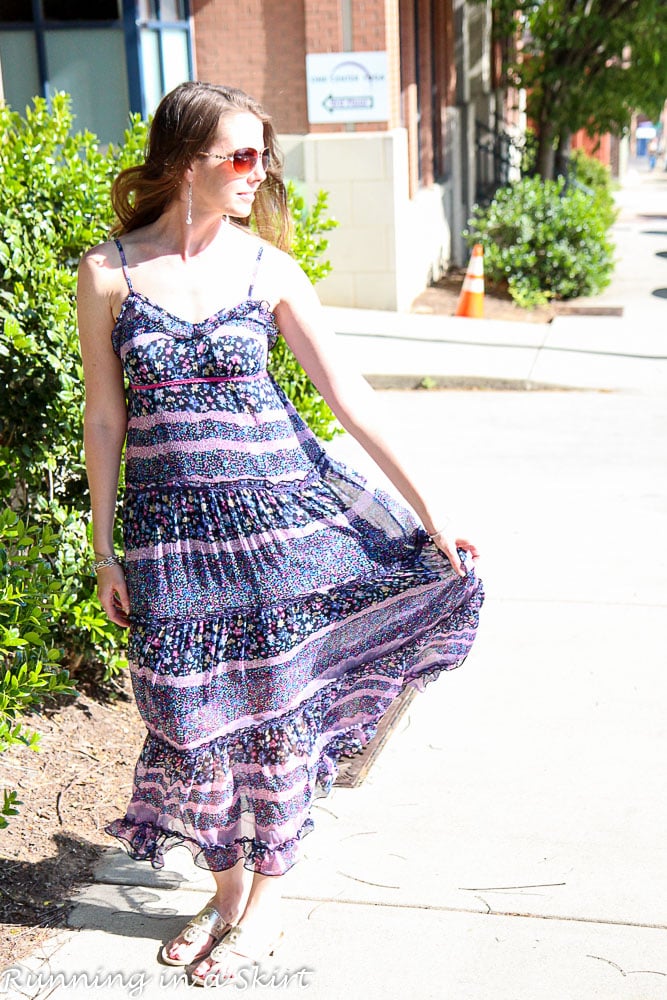 I wore this the other weekend when the Hubs and I were going to dinner downtown. We ended up at Bouchon, a local French Restaurant. We had our first date there many moons ago so it always feels special to go back. I'll often request the same table we sat at just for old times sake.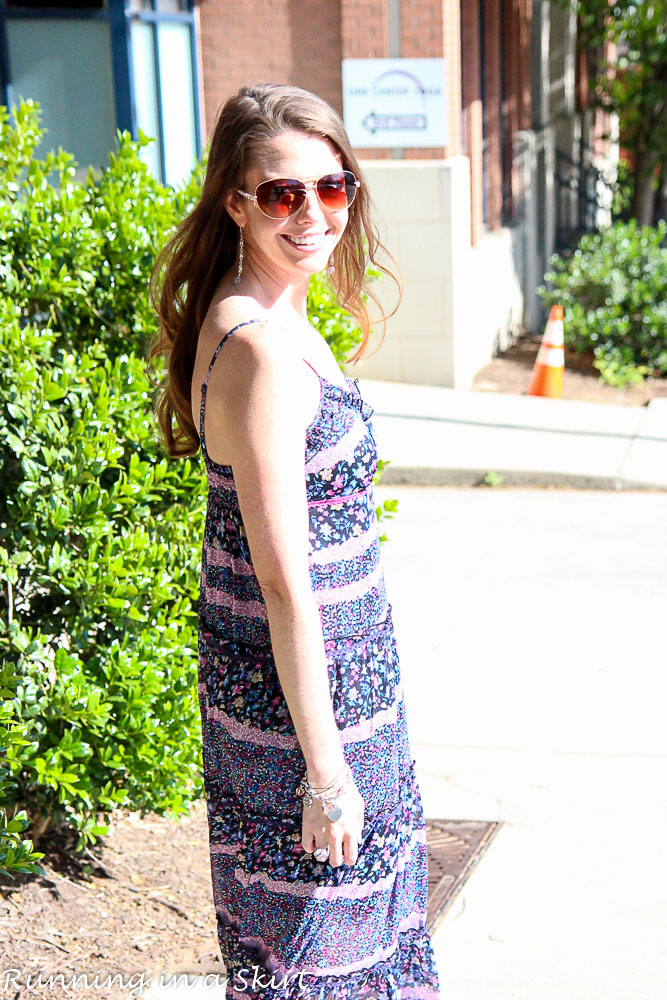 I've also worn this dress out for a more casual evening with my denim vest! It all works so well together. Whether you live in a hippie (and I mean that in an endearing, best possible way) town or big city I highly recommend some fun dresses like this for the season!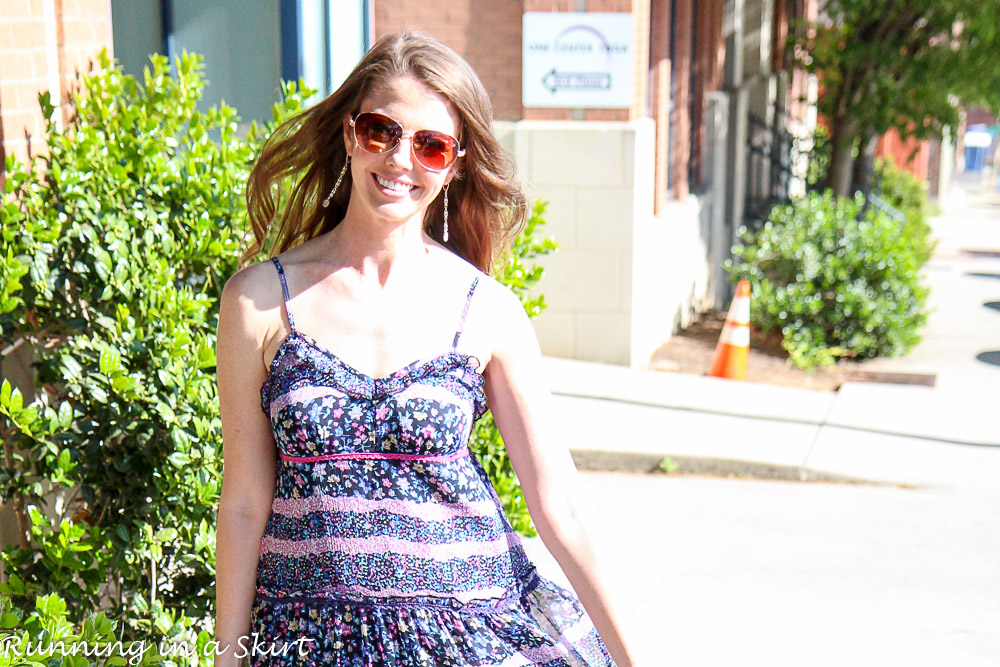 Just to keep it real... those curls fell out approximately 2.5 seconds after we took those photos! At least I tried?
Have a wunderful weekend everyone!
Shop the Look:
Dress: White Plum, no longer available but I like THIS <-- Lucky Brand, THIS, THIS <--less than $75 from ModCloth and THIS. <--- under $50
Shoes: Jack Rogers, same HERE
Earrings: Handmade by Kathleen Cook
So nice to see you today. Have a great weekend and come back Monday June's Currently!
This post is not sponsored, but contains affiliate links. I do make a small commission for clicks and purchases. It cost you nothing. Thank you for supporting Running in a Skirt.
I'm linking up with: Nicole for the Fit and Fashionable, Jolynne Shane for Fashion Friday, Turning Heads Tuesday. Thank you so much for the lovely linkup ladies
Your turn!
Do you ever recreate your first date with your significant other?
Boho dresses... yes or no?