Hello! Hello!
How is it the eve of Memorial Day weekend? I can't believe how quickly it seems to have gotten here, but I'm stoked that it is finally SUMMER! I've only been talking about it for months now.
The Hubs and I don't have big plans for Memorial Day weekend since we are doing so much other travel this summer (Did you see on Instagram that I snuck off to the Bahamas? More on that coming up next week,) but I'm sure we'll find something to do! I'll make sure it involves cookout food and spending lots of time outdoors.
Since our mountain weather has been a little cooler than average in May, I haven't quite broken out the shorts and tanks yet. I've definitely gotten more use out of transitional outfits like this one.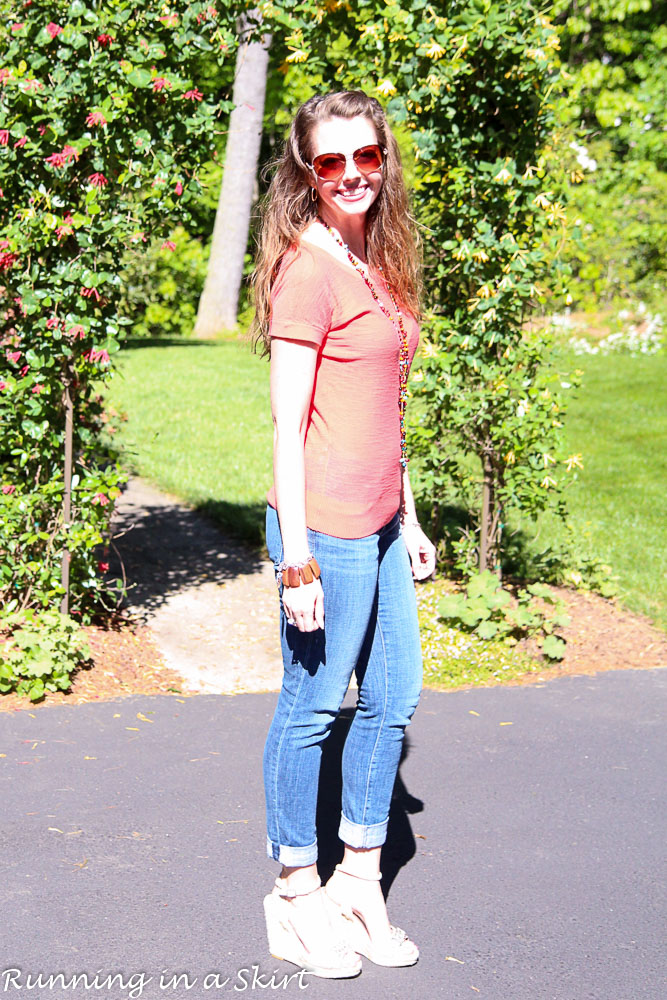 I've had these casual cuffed jeans for awhile and recently started putting them in regular rotation. I paired them with a bright color shirt and nude wedge espadrilles. I call them "stand still, look pretty" shoes because they are NOT practical at all. Sometimes you just need a little unpracticallity (is that even a word?) in life though.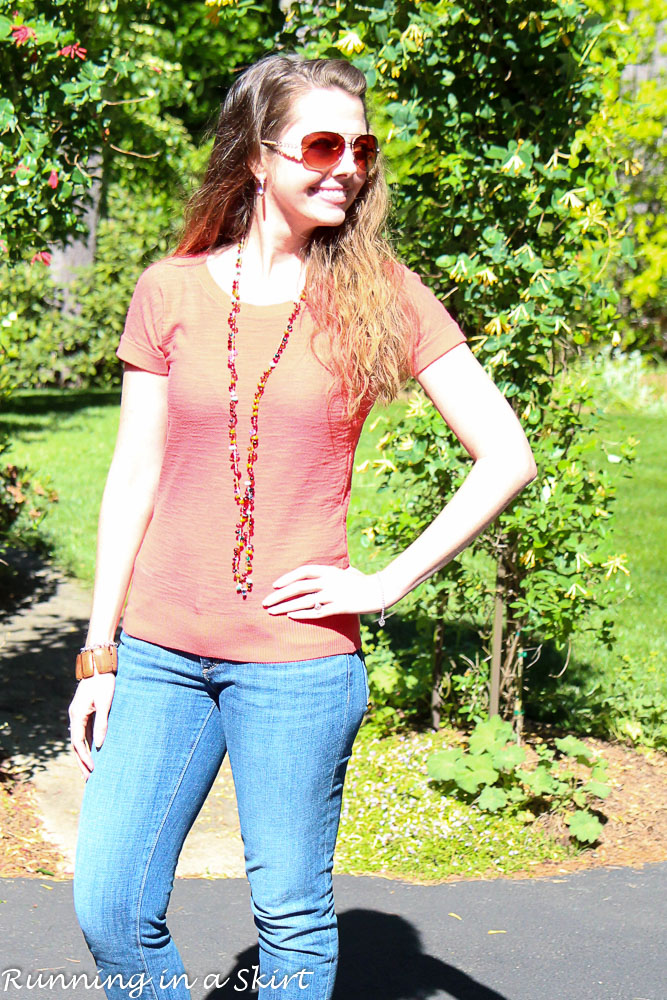 The necklace is one I use a lot in summer months, especially with some of my casual maxi dresses.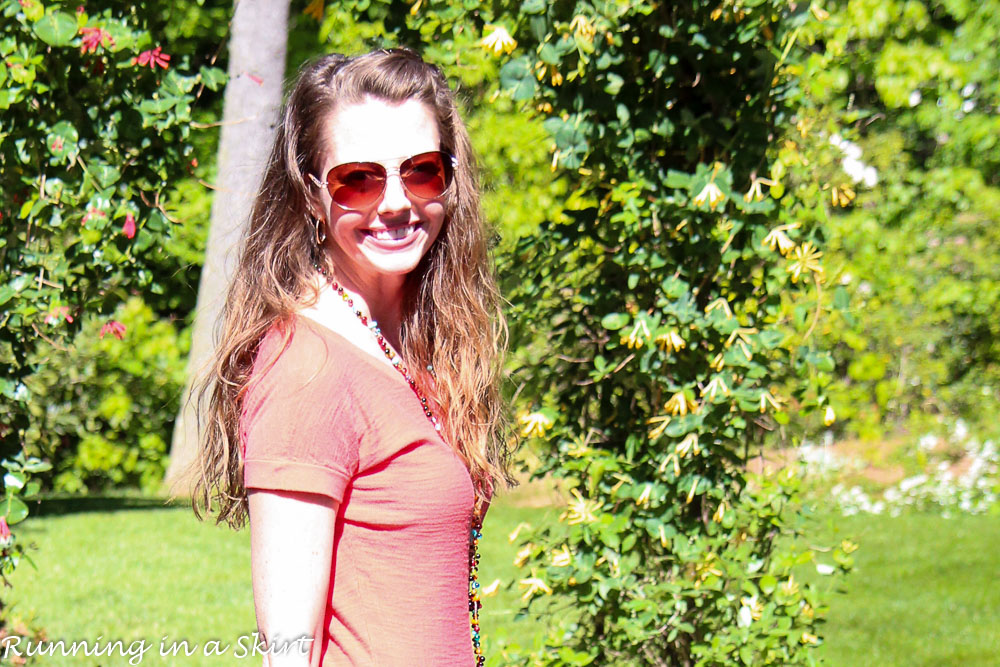 And on a totally different subject, can you believe how cool my flower arch is this season? It started off as two tiny little plants a couple years ago and this is the first year I really feel like I have my flowery little tunnel of awesomeness. 🙂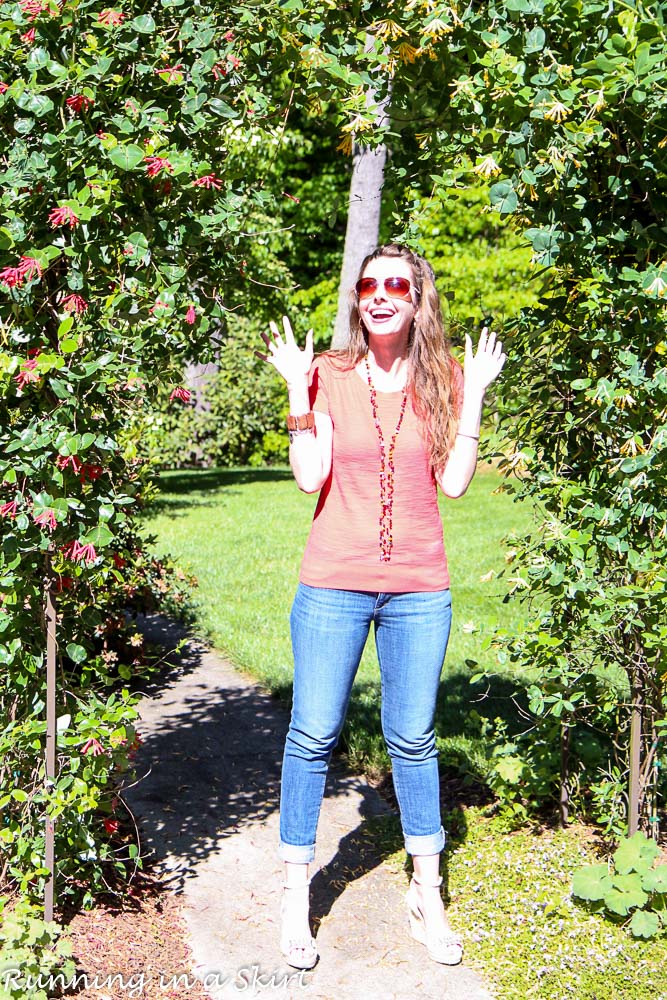 I'll be hopefully trading in these jeans for shorts soon!
I hope you have an amazing, cookout filled Memorial Day weekend.
Shop the Look:
So nice to see you today. I'm taking off Monday for Memorial Day, but I'll see you back Tuesday for the Best of the Blogs linkup! Don't forget to mark your calendars.
This post is not sponsored, but contains affiliate links. I do make a small commission for clicks and purchases. It cost you nothing. Thank you for supporting Running in a Skirt.
I'm linking up with: Nicole for the Fit and Fashionable, Jolynne Shane for Fashion Friday, Turning Heads Tuesday. Thank you so much for the lovely linkup ladies
Your turn!
What are you doing for Memorial Day weekend?[/fusion_builder_column][/fusion_builder_row][/fusion_builder_container]