Happy Fashion Friday!
This week has once again been a little frantic with some last minute changes to the bathroom plans, but it is started to finally move along. I wish I could say I was handling the stress well, but I'm not! I can't wait for it to be over.
On a more positive note the Hubs and I are making a quick trip to Orlando this weekend to see my Dad. We had to be in Atlanta later today for our Global Entry interview and decided to just keep heading south. It supposed to be in the 70's there. I also have another TV appearance in Charlotte Thursday at WCNC. I'll be sharing Superbowl recipes from ALDI. It's going to be a busy weekend and week, but at least I will be distracted from the bathroom. I'll try to get that segment for you to see next Friday.
I can't ever seem to find a graceful transition into Fashion Friday, so I'll let this be it. 🙂 I stumbled on this sweater in Target the other day and just had to have it. It's super long, cozy and perfect for all the nasty weather we've seen lately. It feels like I'm wearing a giant blanket... but in the best possible way.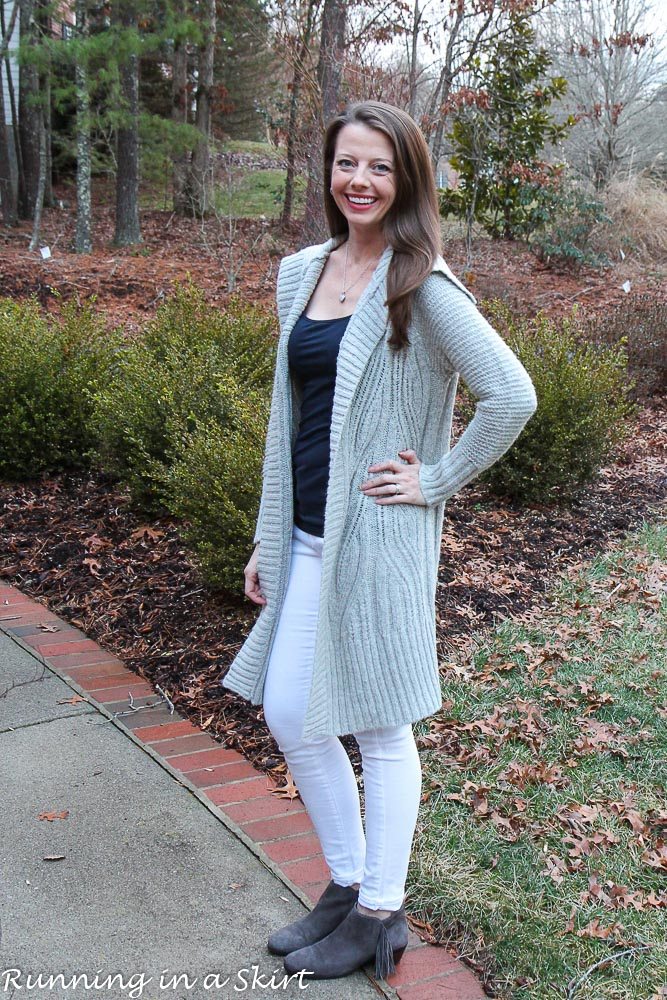 It's so comfortable it brings a little joy to these winter days. I like the way it's long and cozy, but I'm not completely swimming in the sweater. Plus it came at a great price point from Target.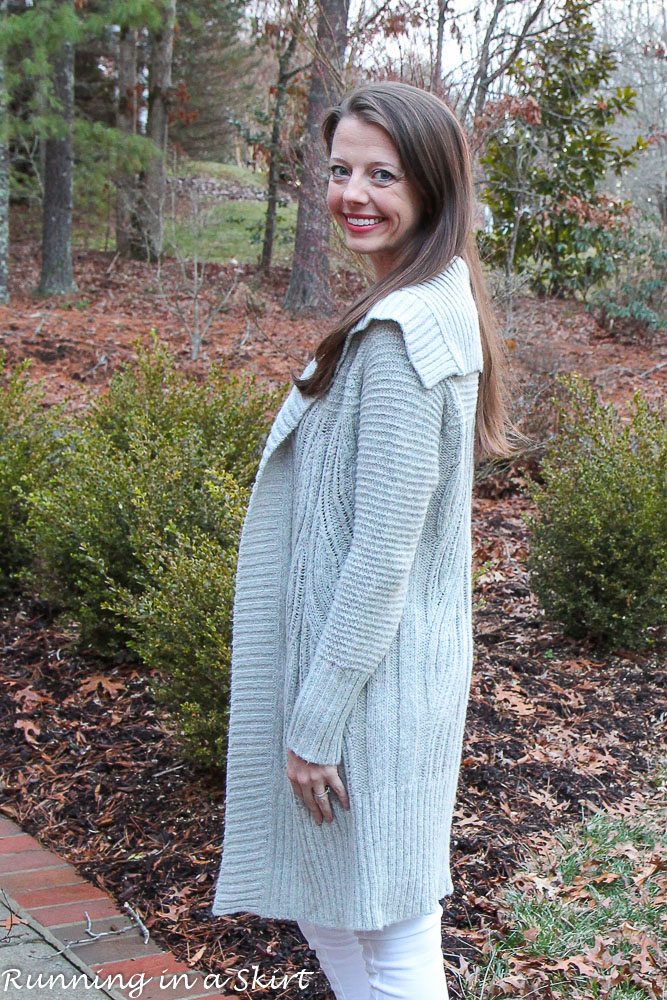 When I first got this sweater I put it over black. While I also like that look, I decided I loved it even more with white and navy. I think the brighter colors bring to life the grey color and keep the look from feeling too blah.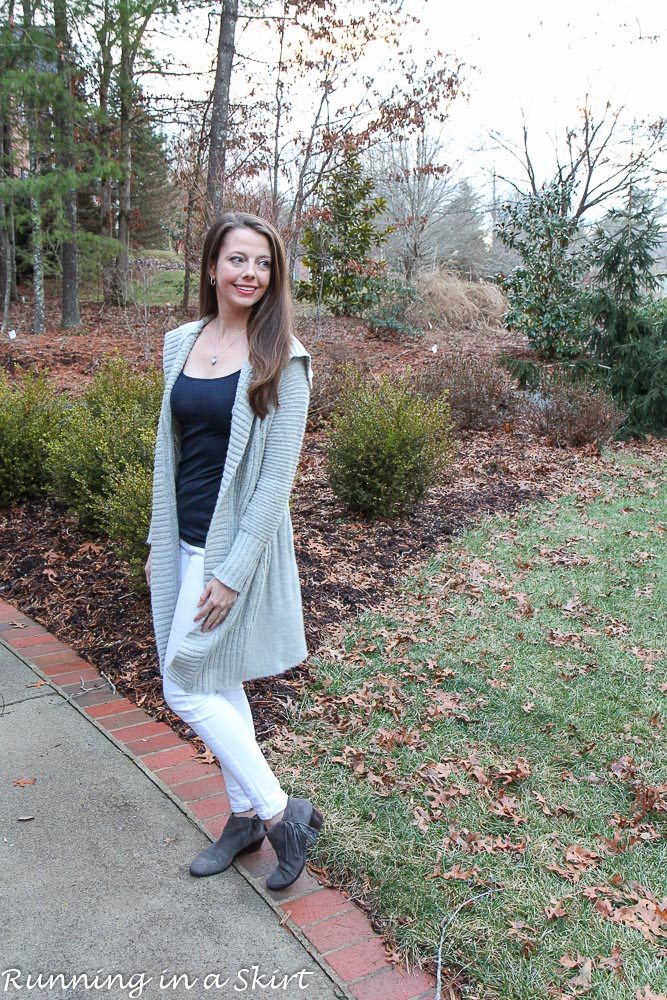 Unfortunately I must have not been the only one who loved this sweater because it very quickly sold out. It is still available in plus sizes. I'll link to handful of other similar long grey sweaters from Target I also love so you can shop along.
Happy shopping everyone. I hope y'all have an amazing weekend. I made this killer lightened-up Jalapeno Popper Dip this week that I have ready to publish Monday. I can't wait to share it with you!
Shop the Look
Grey Sweater: Same HERE, similar HERE or HERE
White Jeans: Old Navy
Boots: Similar HERE
So nice to see you today. Have a great weekend and come back Monday for that new Superbowl recipe idea.
Your turn!
What are you doing this weekend?
This post is not sponsored, but contains affiliate links. I do make a small commission for clicks and purchases. It cost you nothing. Thank you for supporting Running in a Skirt.
I'm linking up with: Nicole for the Fit and Fashionable, Jolynne Shane for Fashion Friday, Turning Heads Tuesday. Thank you so much for the lovely linkup ladies