Happy Fashion Friday!
I hope you guys had a great week. It's been a downright soggy one here in Asheville. That rain from last weekend continued right into the week and it's poured more often than not. The flooding has been awful too. I've spent much of the week indoors and I'm ready for some sunshine. Poor Makena is crawling the walls! I'm crossing my fingers we get some this weekend and everyone can dry out.
Other than the rain it's been a really quick week. I met a friend for lunch, worked on some blog projects and did some treadmill running to pass the time. All the parks around here aren't runable at this time!
Here's what you missed this week...
Fashion Friday
I was looking for a comfortable, easy to wear dress for traveling and flying and stumbled on this one. It's a pretty blue striped fabric that looks pale blue from a distance.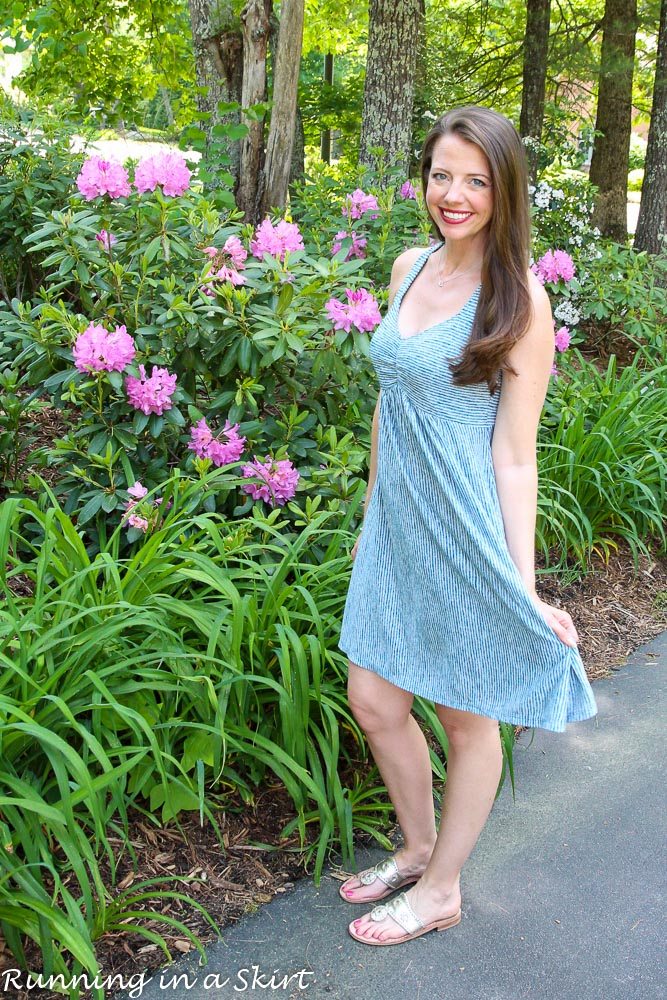 I love the forgiving cut and pretty neckline. Plus the criss-cross back adds some interest and makes it easy to wear.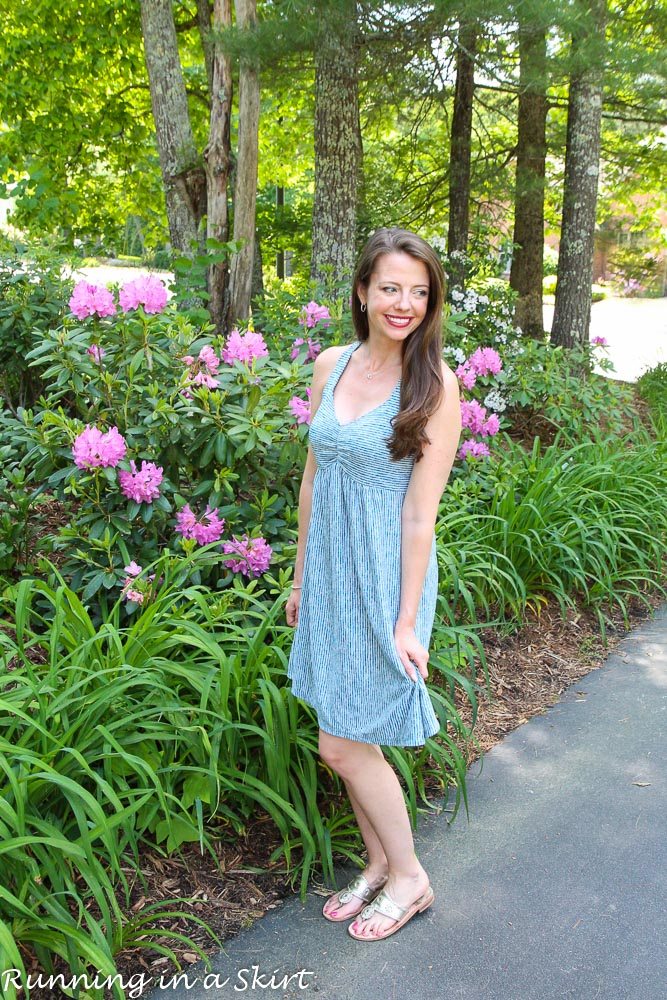 The dress was actually less than $20 at Target! I like it so much I was thinking about going back to get the black or red one!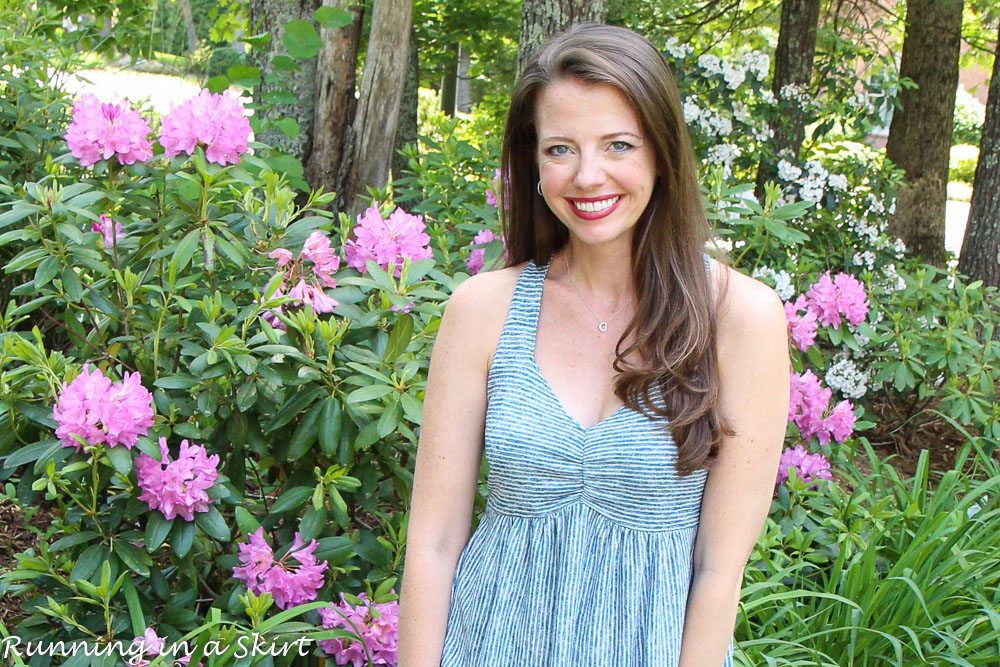 It's one of those dresses you just might live in all summer. If you like it too, I linked to the exact look below.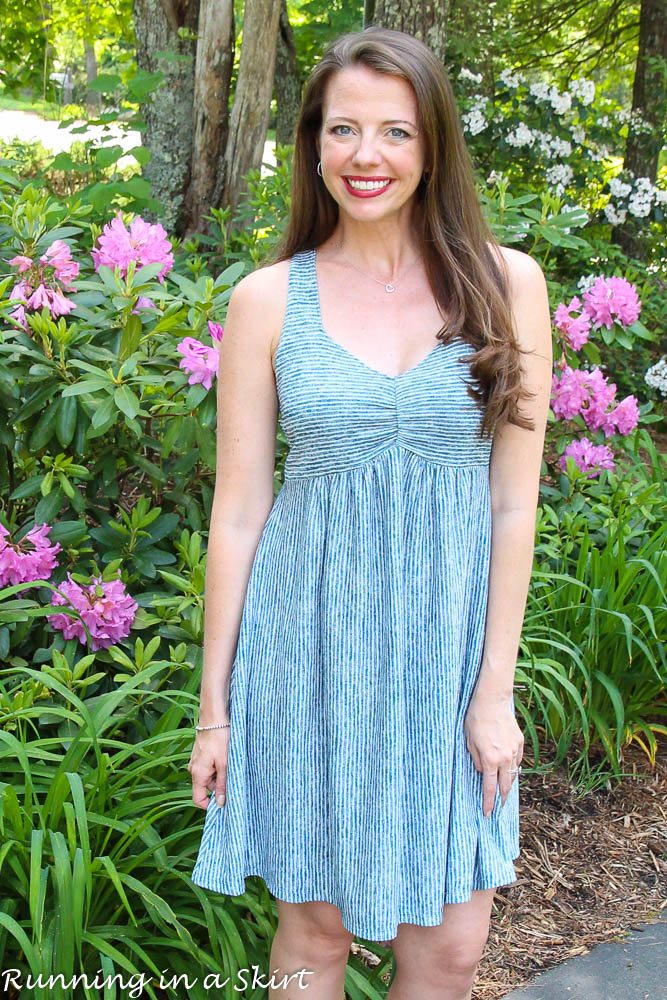 Have a great weekend everyone! If you like this dress you can buy it through the links below.
Shop the Look:
Dress: Target, also in plus size here.
Shoes: Lucky Brand
Your turn!
What are you doing this weekend?