Happy Fashion Friday friends!
Who else is loving the legging trend as much as I am? I seriously can't get enough blousy tunic shirts to match with the leggings and boots. It's such an effortless way to look put together.
I'm also a fan of pastels, even in winter. This particular shade of pink reminds me of my ballet tights I wore for so many years. It always feels soft and elegant to me.
I wore this combination the other day when the Hubs and I went exploring in downtown Asheville.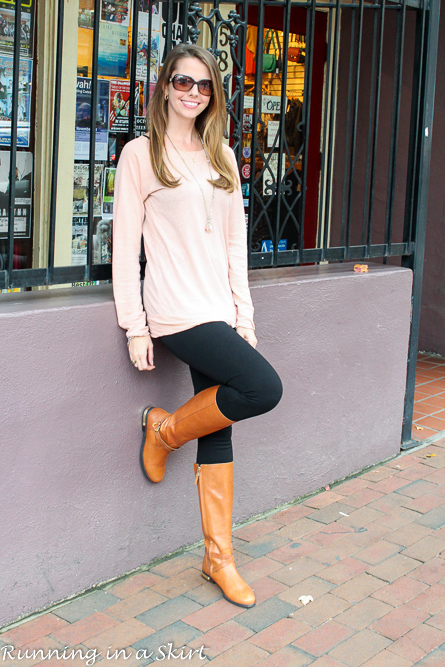 We spent the afternoon walking around and shopping at some of our favorite places that we never seem to find time to go to anymore. It's so much fun to shop local too. This outfit was comfortable and just warm enough.
After shopping the Hubs got to pick his favorite brewery's for a couple of samplers. There is so much new beer in the town it's crazy!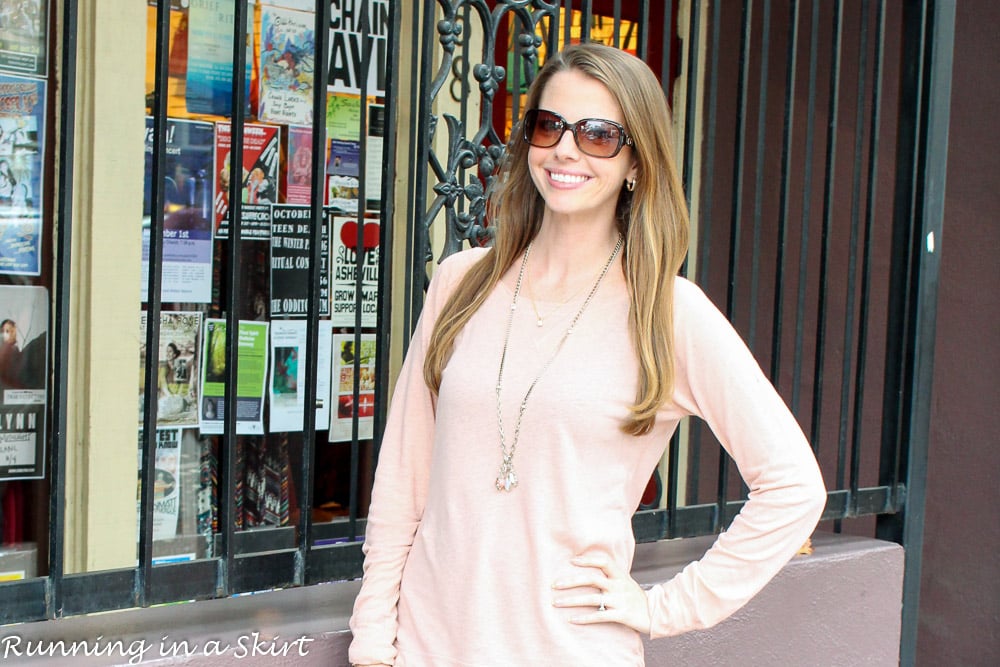 Shopping and beer-- the perfect family compromise 🙂
What a perfect way to spend a casual afternoon in town!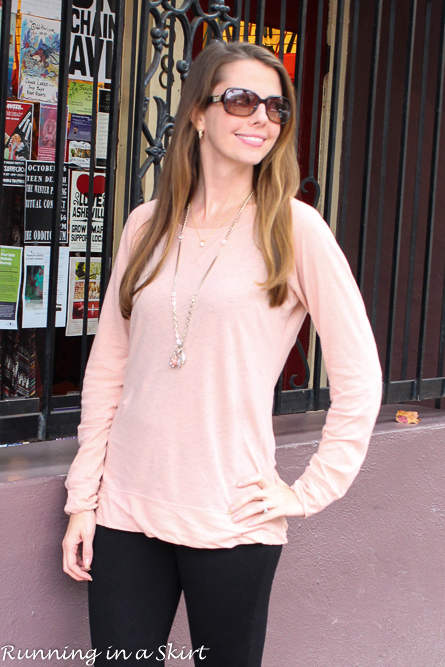 Shop the look!
Ballet pink tunic: J Crew, similar HERE and HERE.<--- love these from Nordstrom
Necklace: Loft, similar HERE or HERE <--- less than $10
Leggings: Max Studio (same)
Boots: Ralph Lauren, similar HERE <--- Ralph Lauren and HERE <---cute Target ones
So nice to see you today! I hope you'll come back tomorrow for another edition of Things I'm Loving Lately!
I'm linking up with: Nicole for the Fit and Fashionable, Tara for Fashion Friday, Fashion Friday , Jolynne Shane for Fashion Friday, Turning Heads Tuesday and Bloggers Who Inspire Me. Thank you so much for the lovely linkup ladies.
Your turn!
Pink in winter?
What are you doing this weekend?