Hi Everyone! I am kind of bummed today because I'm supposed to be in Kiawah for a long beach weekend with the family but Hurricane Sally caused us to cancel our trip. The storm hit the Gulf but tracked back over the Southeast and put Kiawah in the extended cone making our entire short trip rainy and windy so we decided to delay/cancel. This really is the year of canceled everything.
This Currently... post also marks 6 MONTHS of this new lifestyle and normal we are living in. It's hard to believe how it all started back in March and is still lingering with no end in sight. To everyone out there still homeschooling while trying to work at home or just generally struggling with life at the moment... just know you aren't alone and my heart goes out to you. I share the positives here but this has been hard on me too.
With that being said, I hope this blog can bring you a little joy so let's dive your weekly dose of twin cuteness. Here's Hunter...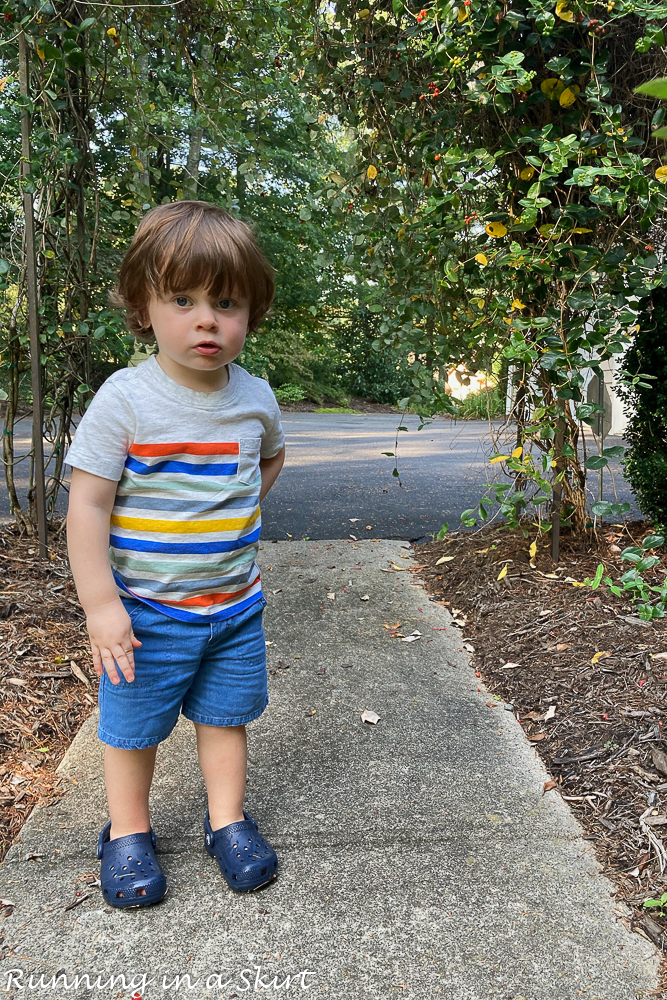 And here's Jackson. 🙂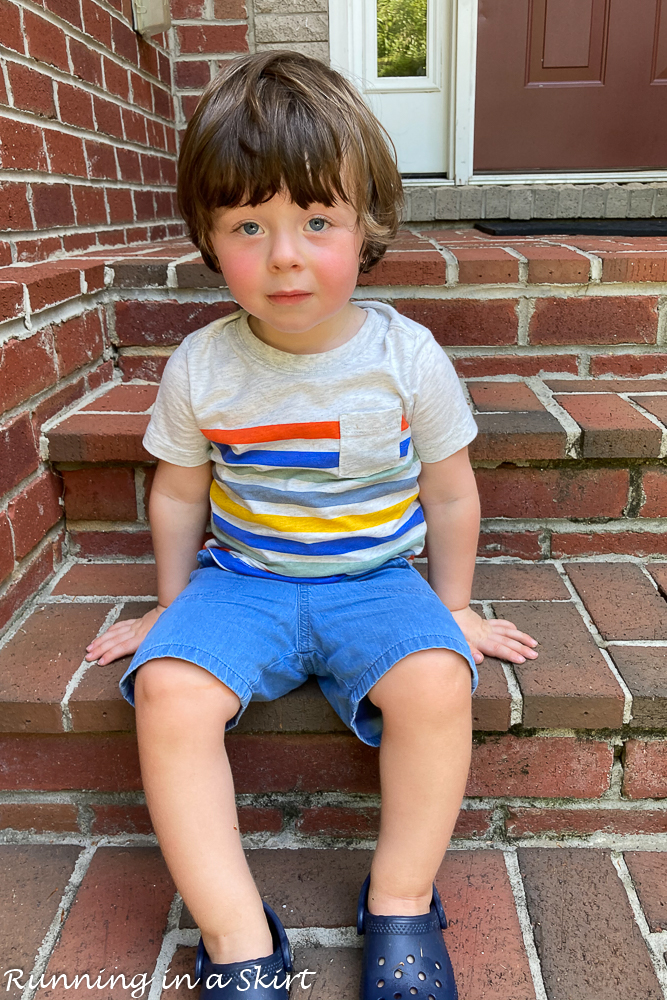 Don't they look 5? I keep calling them babies but they are growing so fast into little boys.
Here's what else has been going on in our world.
Currently I'm…
Reading…
I got Summer Darlings by Brooke Lea Foster for the trip but am going to start it this weekend anyways. The story is about a nanny working with a wealthy family in Martha's Vineyard in the early 1960's.
Listening…
I'm just pretending it's still summer over here with my beach tunes. Even with my hopes of hanging onto summer, it's only going to be in the 60's this weekend.
Watching…
Did you catch my post on Wednesday about my all-time favorite binge-worthy tv shows? Trying to find something new to watch seems to be a popular topic of conversation so I decided to put all of my suggestions in one place.
The Hub's and I have finally found a few new shows and movies we like. We watched Down to Earth with Zac Efron which was very interesting. We also got completely hooked on Away and love it so far.
For movies, we enjoyed Irresistible and The King of Staten Island... although it was a bit slow in the beginning.
On my own, I watched Sweet Magnolias and adored it. I'm sad it's over and can't wait for more.
Wearing…
Either gym clothes to chase the babies or an occasional dress I'll put on for dinner the evening. I'm trying to squeeze the last bit of wear out of my summer dresses.
Seems silly to get dressed up to go nowhere but it does seem to make me feel a bit better. Most of the time it's some version of this...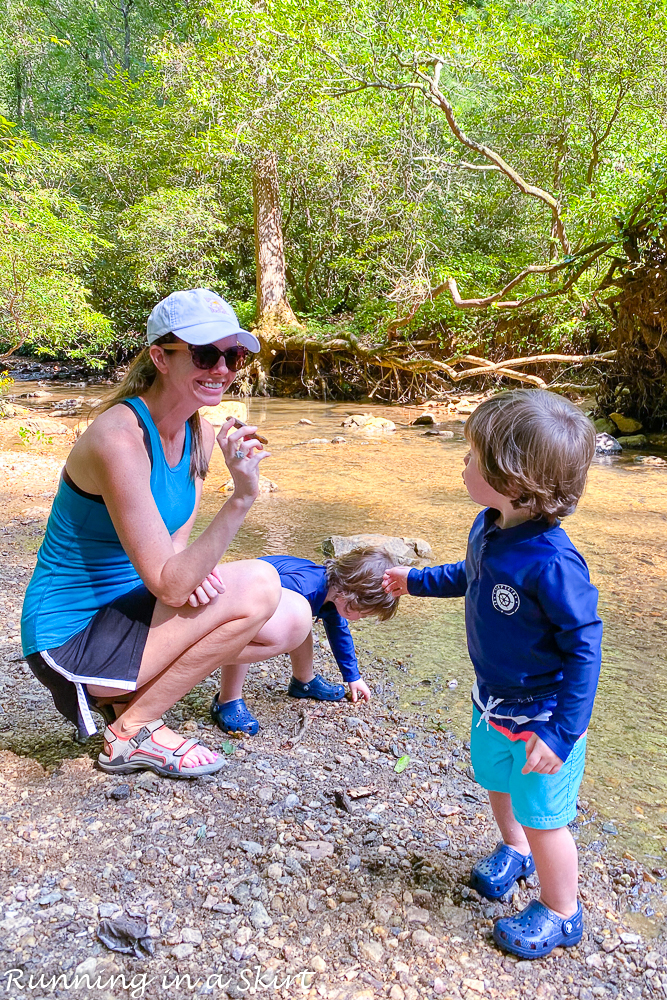 Eating…
All the bagels! We picked up some fresh bagels from Joey's Bagels the other day and loved them. The boys demolished their own sandwich too.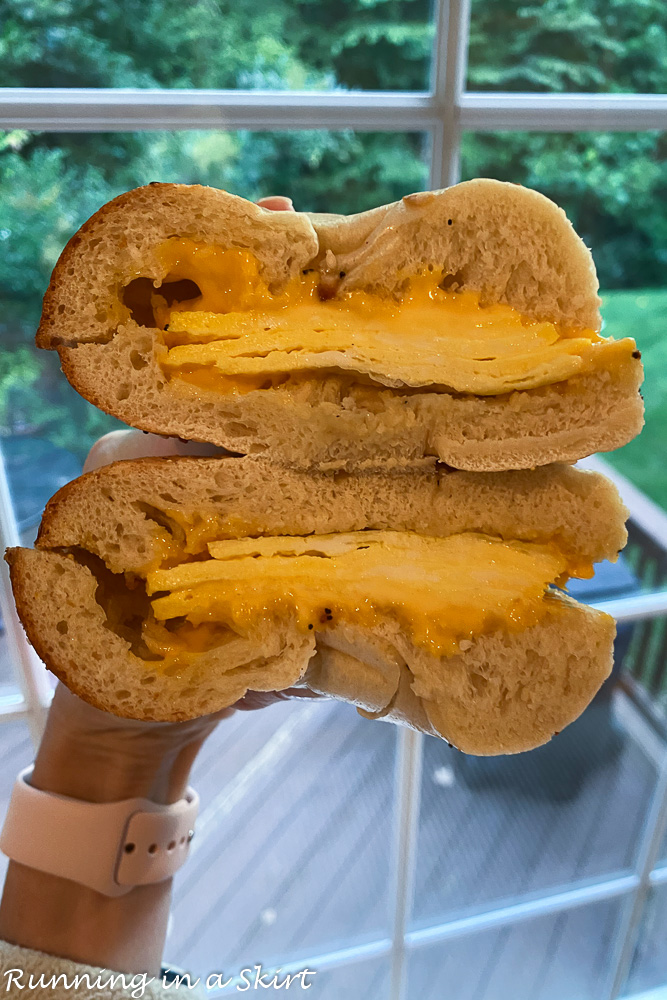 I also got curbside pick up from Green Sage which tastes AH-mazing. For local readers, they now have online ordering too.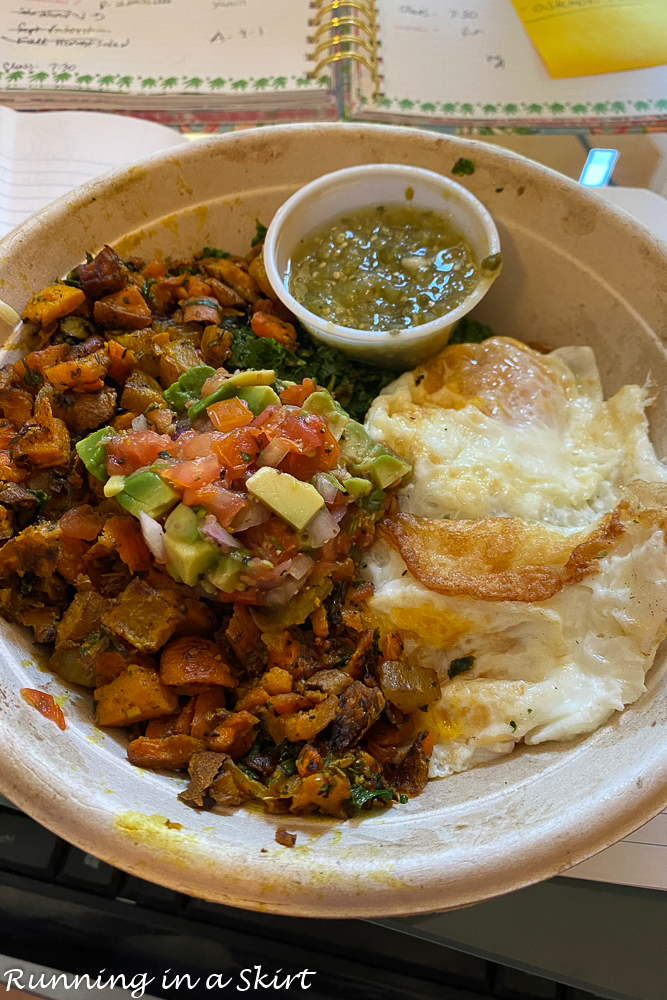 Drinking…
The Hub's has perfected the homemade Margarita for Mexican night!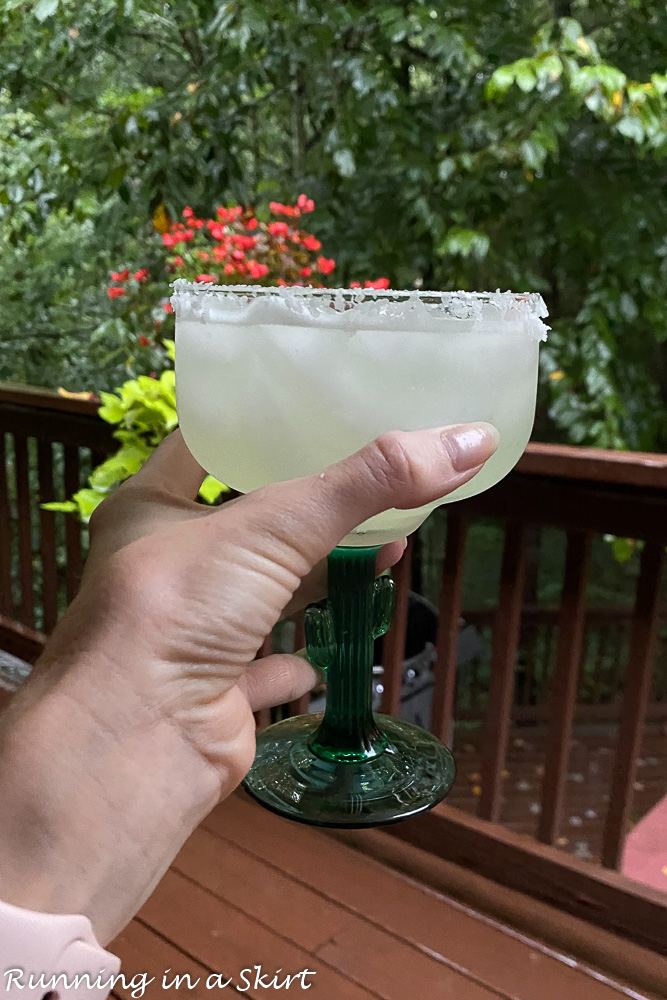 Indulging…
FRENCH TOAST! I've been working on perfecting my recipe for the family. 🙂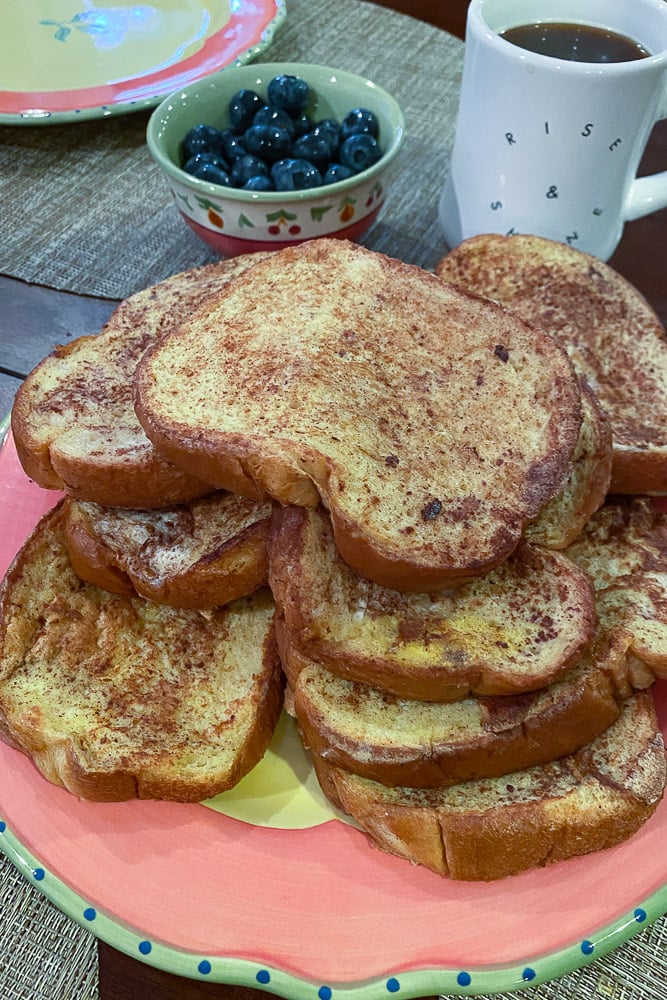 Celebrating...
These two have had so many developments and new words in the past month I can't keep up. They are "reading" and saying all sorts of things that constantly surprise me. There was a short time I was a little worried they were late to talk, but I'm not anymore so we are celebrating that.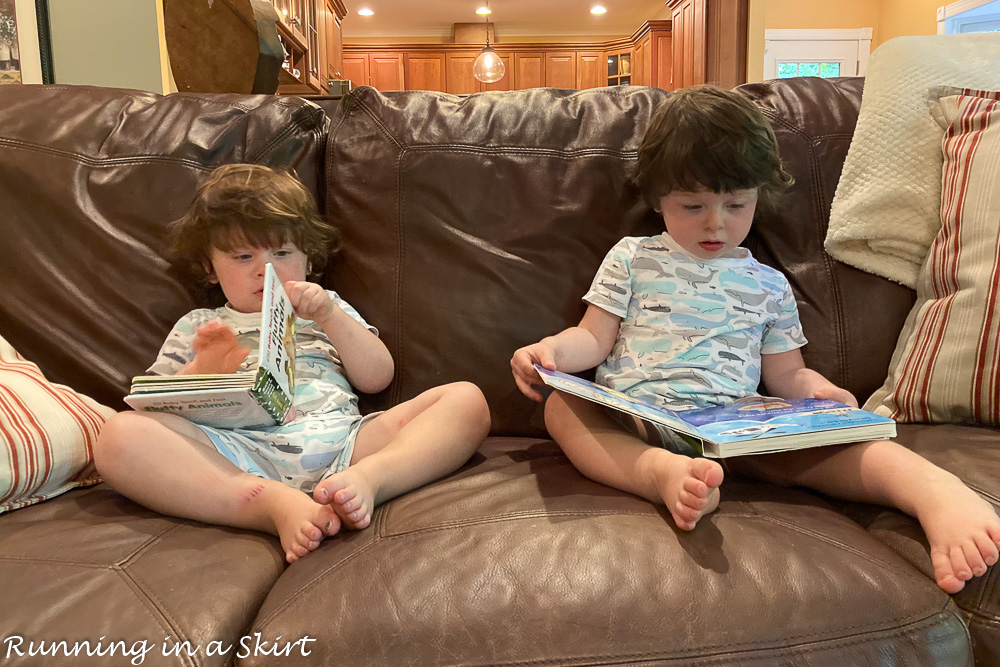 Anticipating…
I'm hoping we'll be able to reschedule our trip... but ya know... 2020. This picture has nothing to do with a rescheduled beach trip, but I just thought it was cute. #truth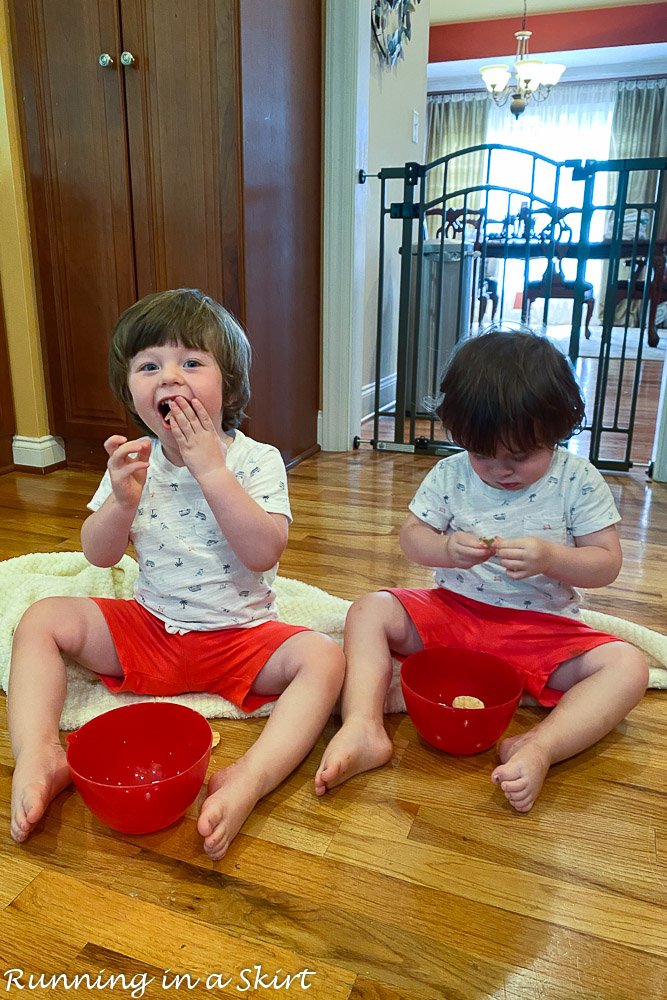 Praying…
For all the folks impacted by Hurricane Sally and the wildfires in California. Everything about this year just keeps feeling more and more surreal.
Stay safe everyone!
I've been doing a monthly Currently… post since August 2015. Catch up HERE! Thank you so much for reading today and for your comments.
This post contains Amazon affiliate links.
Your turn!
Answer one of the Currently… prompts above.