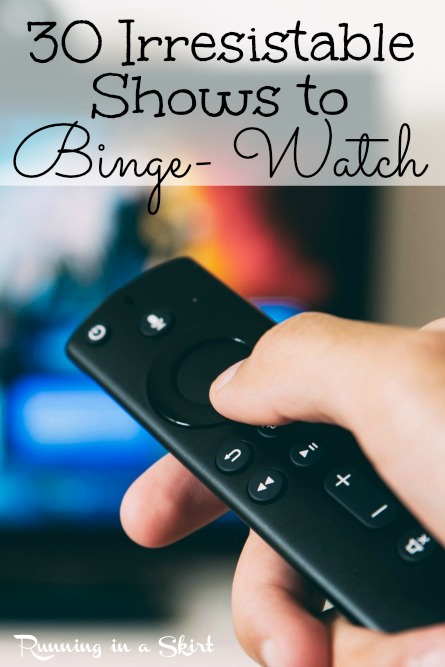 Looking for something new to watch? Here are 30 of the BEST Binge-Worthy TV shows to watch as a couple or on your own!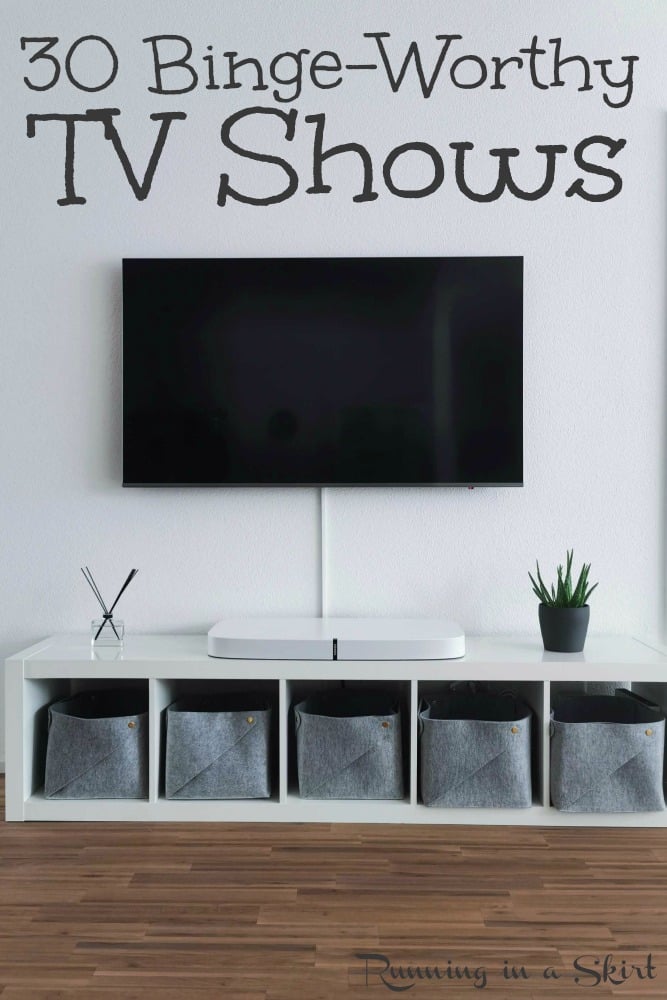 Hi guys,
I seemed to strike a nerve the other day when I asked for tv show recommendations on Facebook. With everyone still spending more time at home, it seems like I'm not the only one looking for a good tv show. I got hundreds of tv show suggestions, making me think I'm not the only one constantly trying to answer the question... "what should we watch next!" So I thought I'd pass along the favor and share some of my favorite tv shows with YOU so you could add a few to your list.
Binge-Worthy TV Shows
Watching a good binge-worthy tv show in the evening is a guilty pleasure of mine. Even without the current state of the world, the Hubs and I would be stuck at home in the evenings watching the baby monitor looking for something interesting to do. Not to mention taking care of twins is completely exhausting and often after dinner, I'm beat and just need to decompress. In today's crazy world we all need a little rest and escape sometimes and a good tv show can help with that. Sometimes I read a book and sometimes I watch a good show.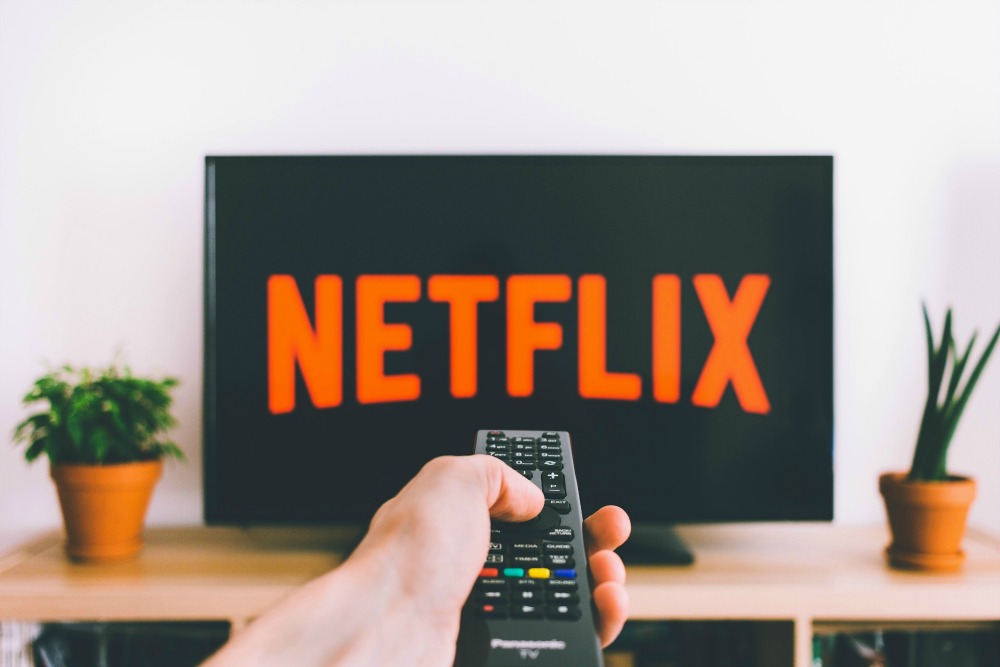 Since we enjoy a good binge-worthy tv show as much as anyone I thought I'd share some of our favorites over the years. We struggle to find a show we both want to watch since our taste is so different so I divided my list into the show we both watched and loved and the ones I watched when I was on my own. I often pick a show just for myself when I'm working out or running on the treadmill.
This is a list of favorites from years and years of watching shows. These shows are on Netflix, Amazon Prime, Apple TV or Disney + because that's what we have. Some of these are new and some are classic! We have loved them all.
30 Must Watch Binge-Worthy TV Shows
Shows for Couples
Away: A new show following the first mission to Mars. We love space exploration and got hooked on the first show. Netflix.
Bloodline: This show stuck with me from the fascinating family storyline to the gorgeous setting in the Florida Keys. My only warning is the ending was awful but it was still worth watching. Netflix.
Virgin River: Looking for a fresh start, a nurse practitioner moves from LA to a remote northern California town. She finds love along the way. Netflix.
Outer Banks: This charming teenage drama follows a group of friends looking for treasure off the NC coast. Netflix.
Dead to Me: I love the female leads in this show! It focuses on a strong friendship two very different women share and a shocking secret that comes out. Netflix.
The Crown: This show follows the Queen's rise to power and the early years that shaped her as a leader. One of my favorites. Netflix.
Ozark: A financial advisory gets caught up in the drug world and moves his family to the Ozarks to launder money. Netflix.
Designated Survivor: An unlikely man becomes president after a catastrophic attack kills everyone in the line above him. This is another one of my favorites! Netflix.
Queen of the South: A women's boyfriend gets killed by the drug cartel and she gets wrapped up in it and rises to power. Netflix.
Narcos: Follows the story of Pablo Escobar in Colombia and the US's attempts to catch him. Netflix.
House of Cards: Another fascinating political drama following an unlikely person who becomes President. Netflix.
Making a Murderer: This was one of the first Netflix shows we watched! It follows the unjust arrest of a man for murder. Netflix.
Breaking Bad: A classic Netflix show following a science teacher who starts to make meth. Netflix.
Mindhunter: Follows the FBI's program that tracked and studied serial killers in the 1970s. A fascinating true story! Netflix.
Downtown Abbey: I adored this show! Downtown Abbey follows a British aristocratic family living and their servants living on a huge English estate. Amazon Prime
The Men Who Built America: A historical show following the men who helped develop our country including Vanderbilt, Carnegie, and Rockefeller. This was fascinating! Amazon Prime
The Morning Show: A show that hit close to home following a woman who worked in the morning news. Apple TV
The Imagineering Story: A historical show following Disney Imagineers and how they achieved so much. Disney +
Shows for Women
Sweet Magnolias: A charming Southern Mom stages a comeback after her husband cheats on her. Netflix
Fuller House: The same cast as Full House stars in this charming and cheeky comedy as the girls are all grown up with kids of their own. Netflix
Hart of Dixie: A New York City doctor moves to a small Southern town to take over her Grandfather's practice. Netflix
Jane the Virgin: I adored this show! A girl gets accidentally pregnant and the hilarious events to follow it will totally win you over. Netflix
Gossip Girl: A guilty pleasure of mine. This show follows a group of NYC high schoolers through their wild and unrealistic antics. Netflix
Gilmore Girls: I watched this one when it first came out but still love every episode. Gilmore Girls follows a very young Mom raising her teenage daughter in a small town. Netflix
Parenthood: A compelling family drama featuring a multi-generational family. Netflix
Call the Midwife: A historical show following midwife in a poor London community in the late-1950's. Netflix
Friday Night Lights: Another one of my all-time favs! Follow a High School football coach and his family who move to a small Texas town. Netflix
The Marvelous Mrs. Maisel: A NYC woman goes into comedy after her husband cheats on her. One of the most creative shows I've watched. Amazon Prime
More Binge-Worth TV Shows?
That's my list! We watched these over the years and not all at once. Honestly, we've watched a lot more than this but these are the ones I remember feeling excited to get ready to see the next episode in the evening. These have stuck with me for one reason or another. There are actually some shows we've watched that everyone else seems to love that we just didn't - Working Mom's, Better Call Saul & Stranger Things.
A few shows on my list to watch next are Yellowstone, Schitt's Creek, and The Good Place. Let me know if you have any ideas for other shows I'd love. As I mentioned we are always looking for something new or new to us. Please send me suggestions... seriously!
Your turn!
What would you add or take off my list? Send more ideas!
Pin for later...