Hi everyone,
As much as I like to keep this blog upbeat, it feels a little unnatural writing a blog post right now and not mentioning the Coronavirus. As much as I don't want to add to the chatter and am far from an expert on the subject, I just wanted to briefly mention it because it's been one of the biggest topics in our house. I can't really write a Currently... post and not mention it.
The Hub's and I have honestly been very curious and anxious for weeks to see when and how it was going to get here and what was going to happen when it does. And now that it is here it feels a little surreal like we are living in a movie.
I honestly feel a little worried and scared, like most folks, because of the unknowns with a situation like this. I have some extra food, supplies, and medicine in the house in case we catch it or end up under some sort of quarantine. We are also avoiding crowds as much as possible, but honestly, we do that anyway. Neither the Hubs and I love crowds. We are also following a lot of the advice I wrote in Monday's post about Natural Ways to Boost Your Immune System. I do have asthma which puts me at a higher risk of having complications, so I feel like our preps are necessary.
I just wanted to drop a few quick words to say that I hope YOU are doing ok with all the Coronavirus cancellations and preparations. The world feels very unsettled right now and my heart goes out to everyone who's feeling that way. I'd love to hear your thoughts in the comments section. I'm curious how everyone is handling it in different communities.
With that being said, I'm still hoping to keep my blog as a source of lighter entertainment during all of this I hope you will continue to find the time to stop by.
Let's dive into this months Currently...
Currently I'm…
Reading…
I seriously need to do some more novel reading. I've been spending way too much time surfing the internet. #truth
Listening…
I'm so stoked about the new Kenney Chesney song and album. I love it! His music always makes me feel like I'm somewhere warm and sunny.
Watching…
With the Hubs full-blown tax season, he's been working night and weekends. That's meant lots of alone tv time for me. I've found a few good shows including the Cheer documentary on Netflix. I've also really been enjoying Marvelous Mrs. Maisel on Amazon Prime. It's super cute and witty. I highly recommend it!
When the Hubs does get a moment to watch tv we've watched a few more episodes of Downtown Abby. We also really enjoyed the movies Ford v Ferrari and Midway. I found Midway fascinating and such a good story that needs to be told. Neither of us was big fans of Knives Out.
Wearing…
Leggings, sweatshirt... repeat.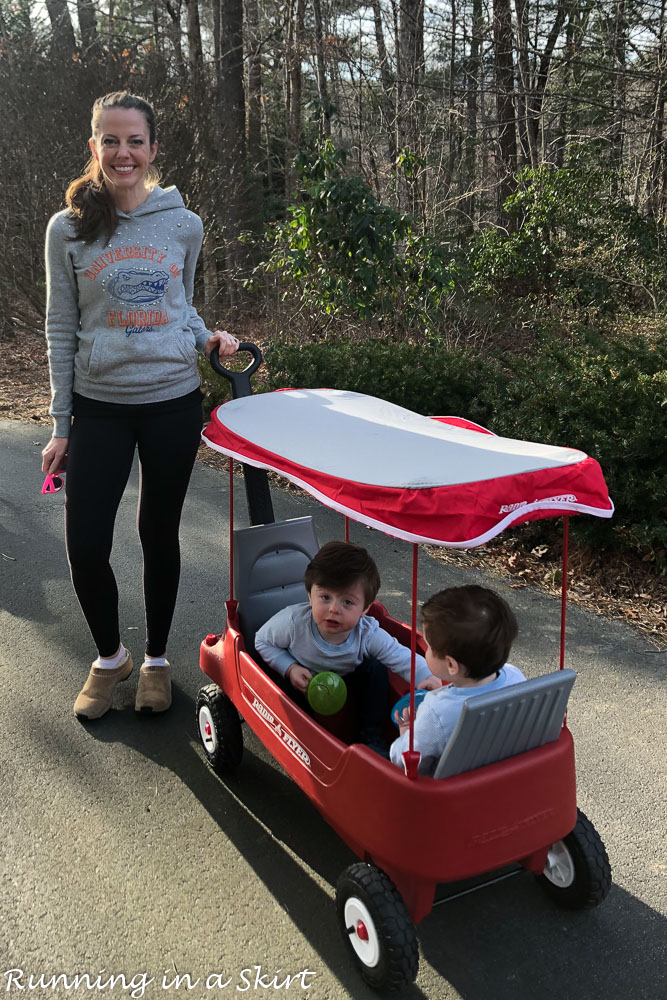 Eating…
I got out for lunch this week and had such a yummy lunch at Salsas. Their Veg Head Burrito is one of my favorites.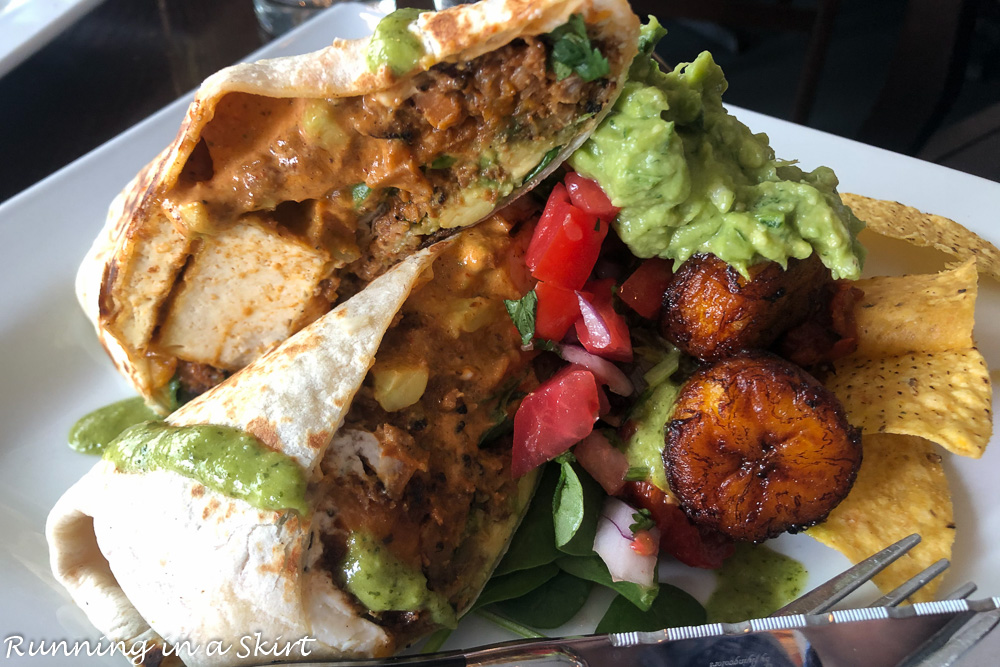 Drinking…
I had the most delightful glass of wine at Saint Paul Vineyards on Sunday. Their rose is nice and dry, but still fruity, with a slight bit of effervescent. It's one of my favorites.

Indulging…
Warmer weather! We finally got a bit of a break from the rain and cold this week and had a few days of milder weather. One morning it was even warm enough to go for a morning walk with the boys which was so nice.
I'm really ready for spring to arrive. I need warmth and sunshine in my life.

Celebrating...
Baby Delilah! My Brother and Erica came to visit last Saturday and we had a wonderful few hours hanging out and getting to know their new baby Delilah a bit better. She is a doll and even took a nap in my lap which felt amazing considering I can't get my boys to sit down for more than 30 seconds.

It was the first time the twins saw her and they were so funny about her. They were super curious and kept watching her.
They also were acting especially wild showing her all of their cool things.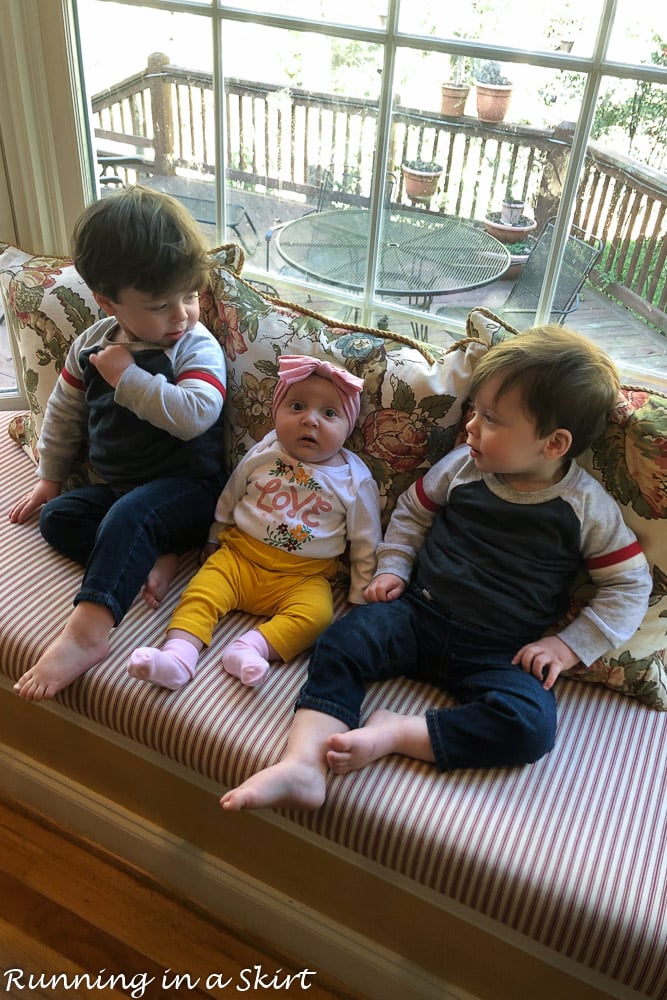 She's growing so fast and I'm so happy I got to see her, Tommy and Erica again. I'm so grateful that they came to visit.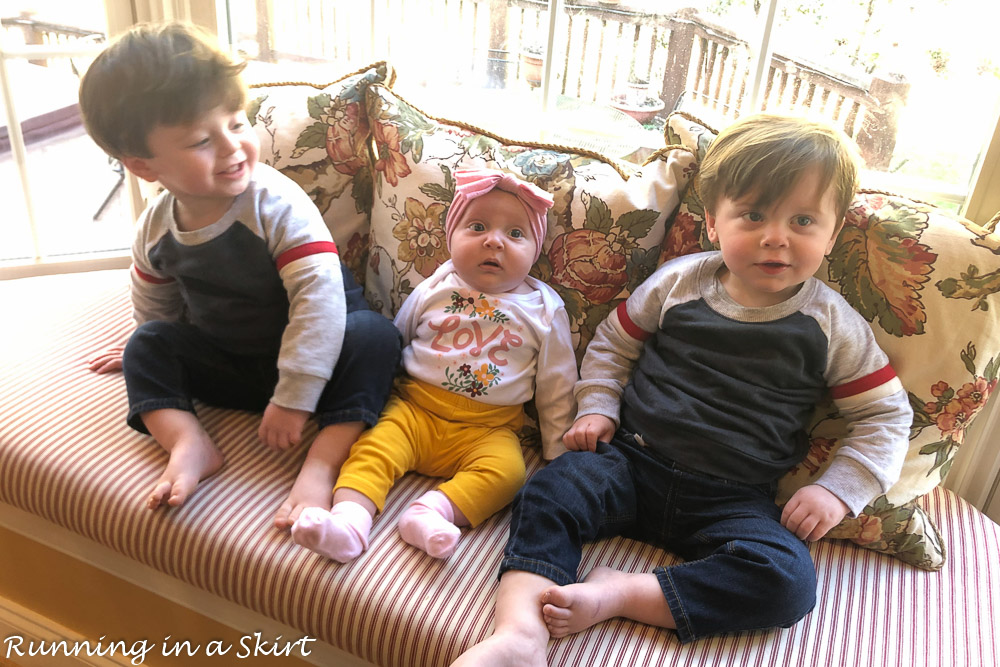 Anticipating…
I've been anticipating going to the beach in late spring and summer with a few trips we have planned. I'm a bit nervous now and I'm hoping that we are still able to go. We are planning to fly ourselves, so I'm hoping it's not a problem. However, there is so much uncertainty with all of this that I guess we probably will not know until closer to the time to go.
Praying…
I'm praying for our community and leaders who are having to make really hard decisions to handle such a scary situation.
Stay healthy and safe friends! I'm praying for all of us too.
I've been doing a monthly Currently… post since August 2015. Catch up HERE! Thank you so much for reading today and for your comments.
This post contains Amazon affiliate links.
Your turn!
Answer one of the Currently… prompts above.