Hi everyone! I can't believe it's time for another Currently... post. Time seems to fly by these days with taking care of the twins. Overall we've had a nice month despite the Quarantine and I'm looking forward to summer kicking off this weekend with Memorial Day.
Before we dive into the post I had a few cute new photos to share of the boys. This was their second time painting.

Hunter was more into it this time but Jackson, of course, gave me some better photos. I'm hoping to move this activity OUTSIDE now that it's going to be consistently warmer. I've gotten lucky twice and the paint has only ended up on the paper, baby, smock, and high chair.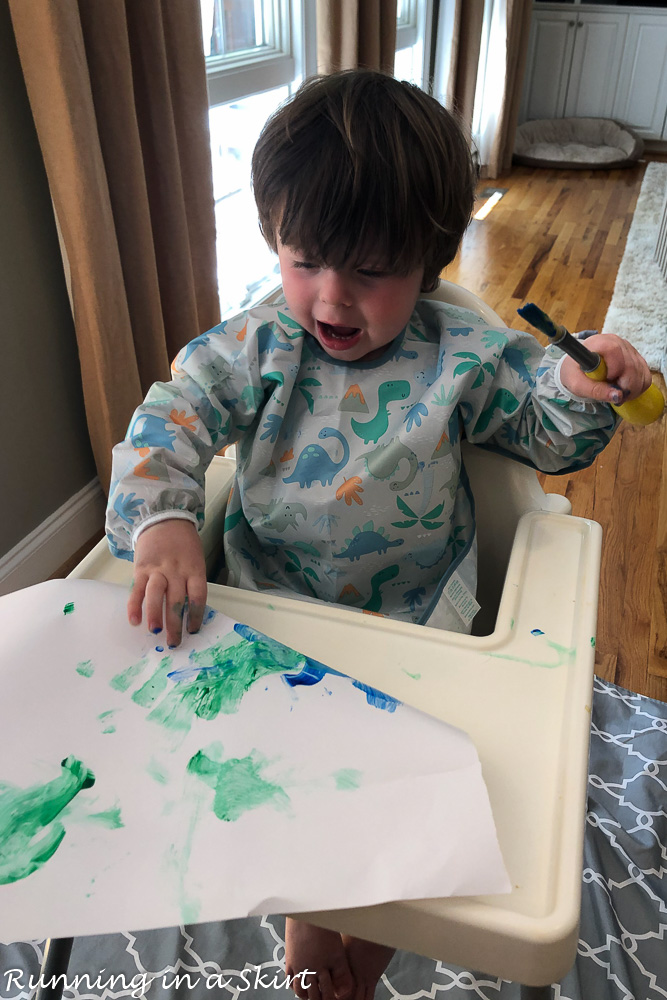 Hunter seems to enjoy anything crafty a little more than Jackson for now. Does anyone have any other toddler-friendly craft ideas? Since they aren't in a preschool yet I'm trying to think of things they are missing out on by staying at home.
Here's what else has been going on in my world...
Currently I'm…
Reading…
The Flight Girls by Noelle Salazar. I've been loving this book suggested to me by you guys! It's a beautiful historical fiction novel that is captivating and interesting. As an aviation enthusiast, I love the women pilots in the story.
Listening…
I got Kenny Chesney's new album when it came out and have been listing to it on repeat. I've also been LOVING this song. If you are feeling a bit blue the words will pick you up.
Watching…
I've been watching babies playing in baskets. 🙂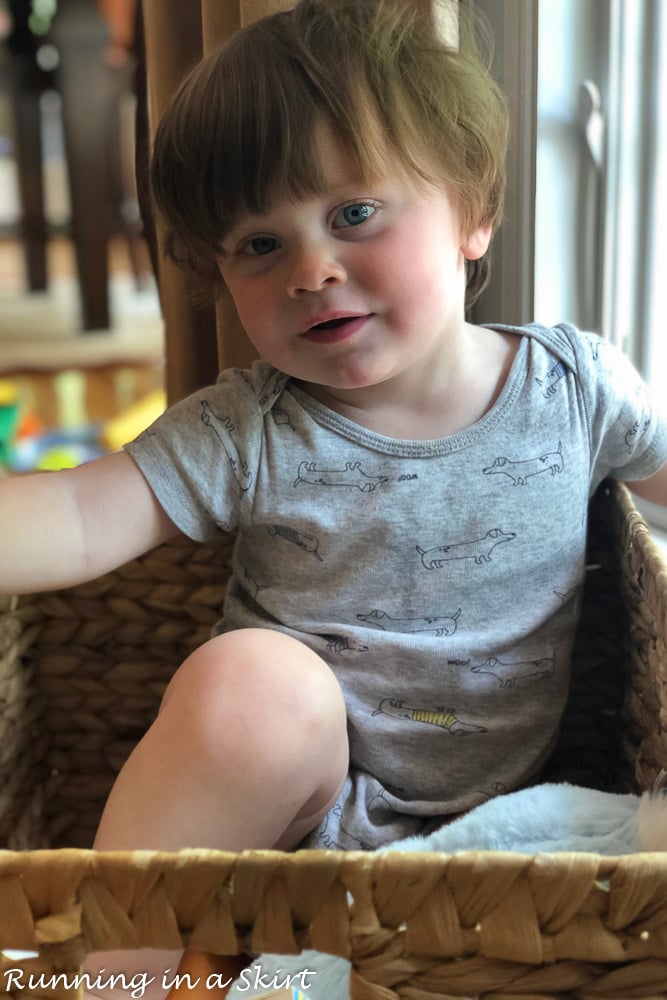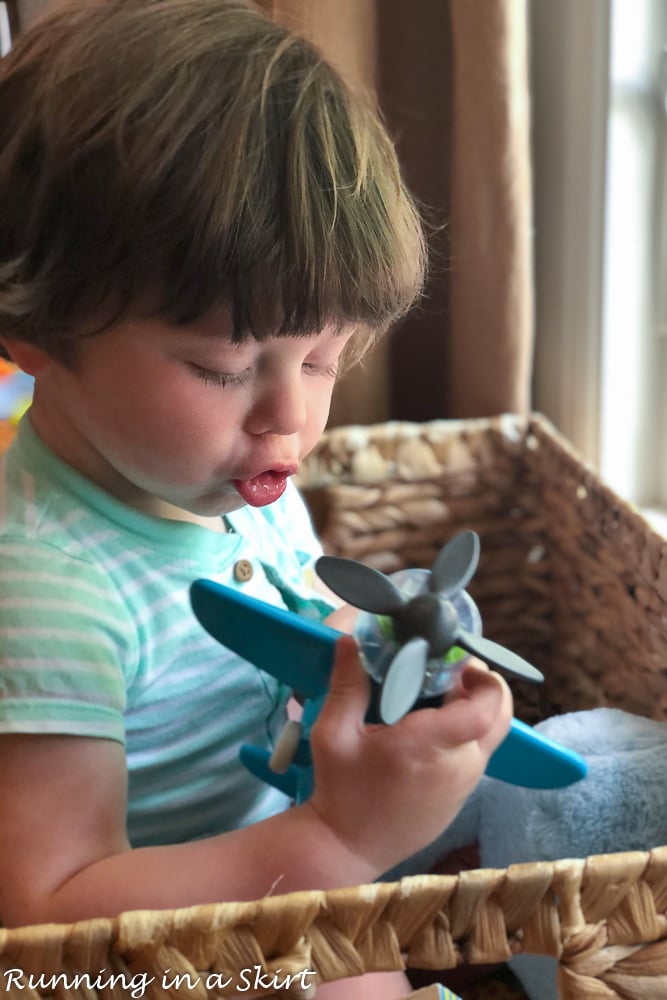 On the tube, we've watched a bunch of random stuff this month. We loved The Outer Banks... although the fact that it was clearly filmed in the Charleston area made us laugh. If you are looking for something catchy and youthful, I recommend it. It's the kind of show that sucks you in and you look forward to watching.
We also started watching the new season of Ozarks which I wasn't loving. I'm just finding it way too dark. Do you guys like it?
We've had some bad luck with movies too. Neither of us really enjoyed The Gentleman and we found The Way Back too depressing.
The show we've both enjoyed the most is The Men Who Built America on Amazon Prime. It's a historical documentary show telling the story of how Rockefeller, Carnegie, Vanderbilt, and the other big leaders of the time changed history with their inventions of decisions that changed the world. If you are looking for something different to watch, this show is a great find!
And finally I've also been watching my flowers grow. Isn't this one amazing??

Wearing…
All the gym clothes. I've been trying to at least put on a dress when we order dinner on Friday night to cheer myself up. I'm missing all my cute clothes!
Eating…
Isn't this bagel sandwich from Joey's Bagels pretty???!! I have a soft spot for these.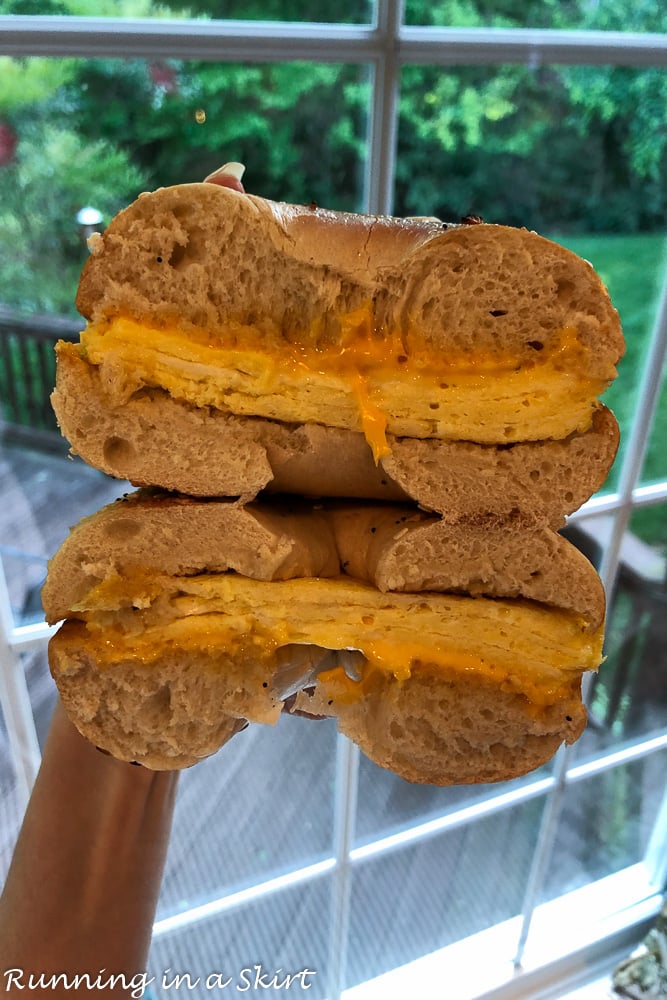 Drinking…
Since we aren't going to be going out to a bar anytime soon to get a nice cocktail, the Hubs has been working on making some at home. This is his Moscow Mule and was delish.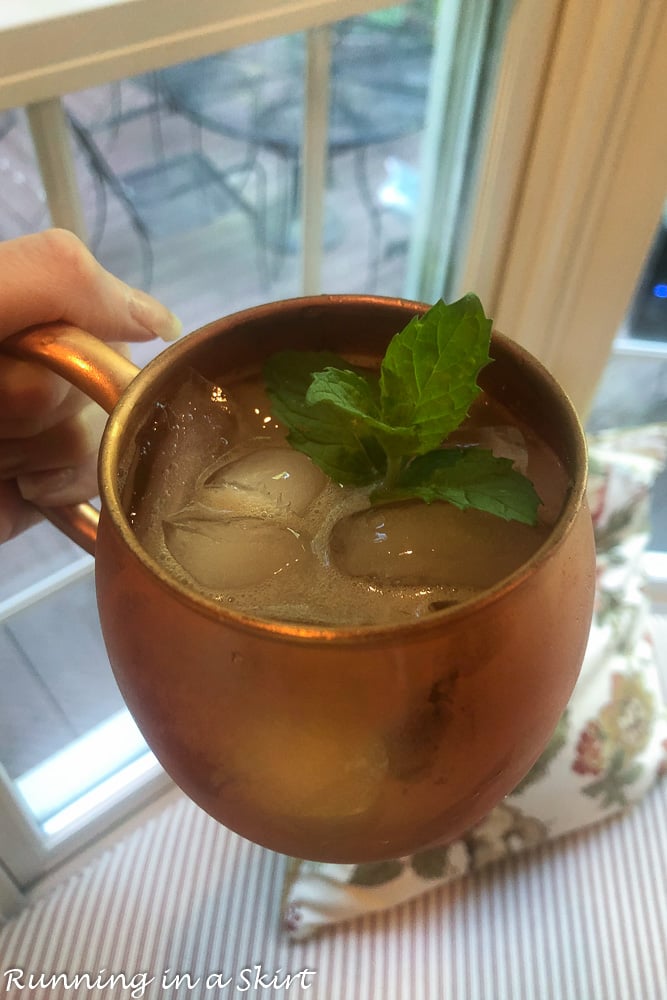 Indulging…
I finally got the twins playroom signs done! I totally indulged myself in getting these made and I'm obsessed.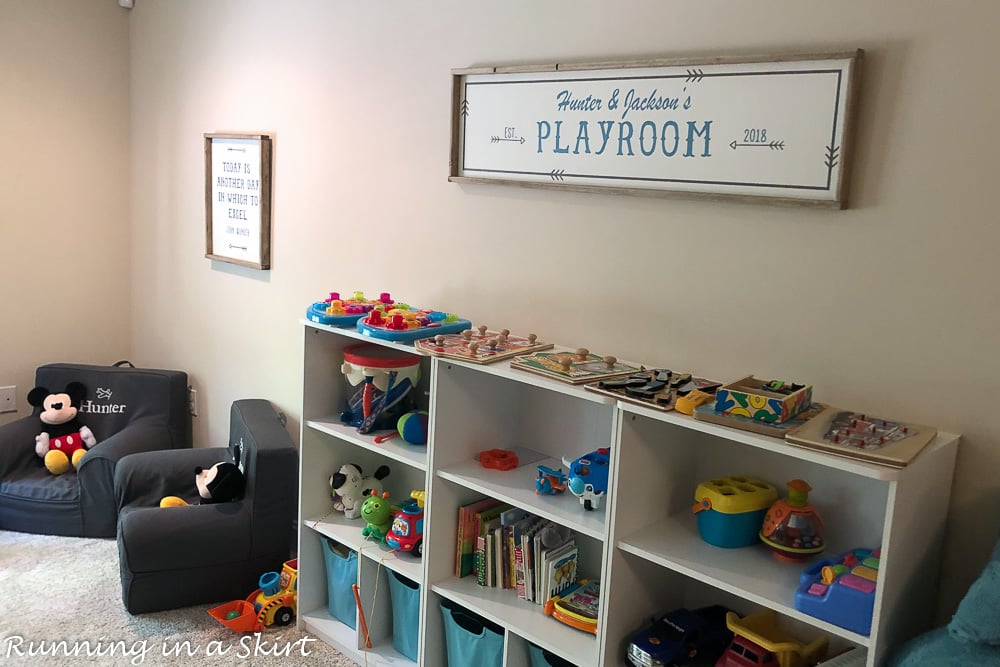 This quote is something my Grandfather said all the time.

I also went with a bit of a Disney theme with these drawings I found on Etsy.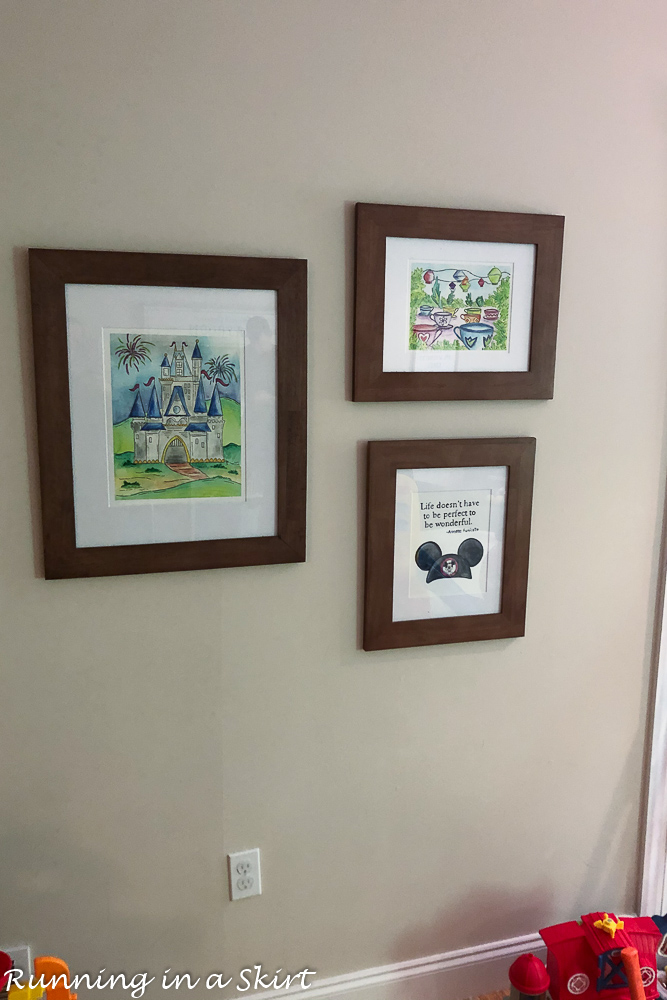 And finally, I adore this sign!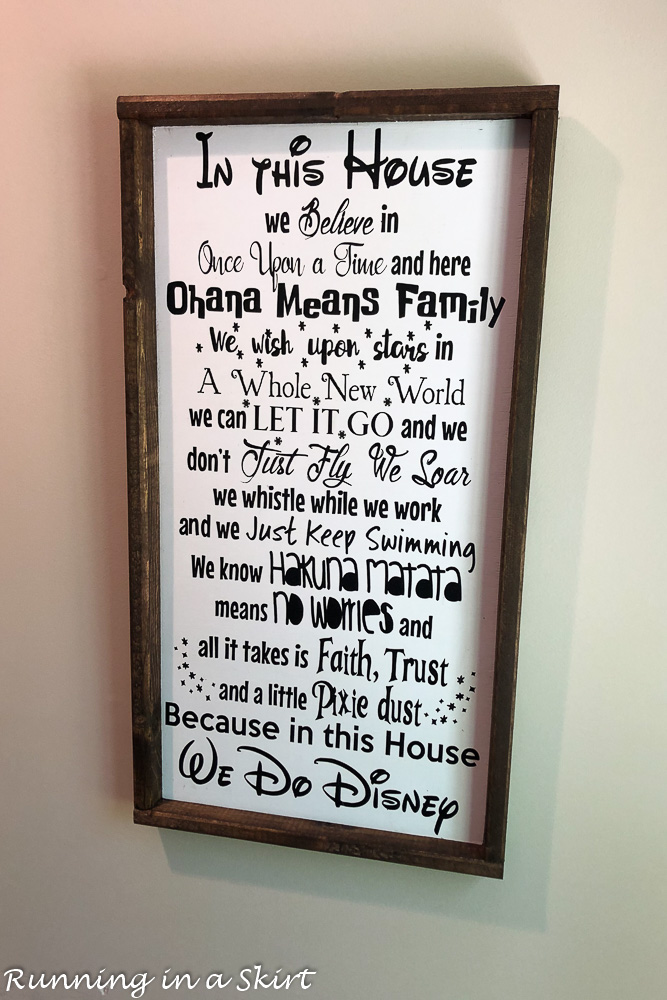 I'm so glad to finally have some stuff on the walls in the basement.
Celebrating...
I am SO excited to finally hit 10K followers on Instagram. I had a little dance party for myself when it happened. The twins joined in. 🙂

Anticipating…
I've been working hard behind the scenes on some yummy new recipes for this summer. It's such a fun process to create these and I'm looking forward to sharing them with you.
I'm also excited because all my new recipes will now have complete nutritional information. I'm in the process of updating all of the older recipes with that same information as well. It's a bit of work, but I'm happy to be able to have that for you guys now.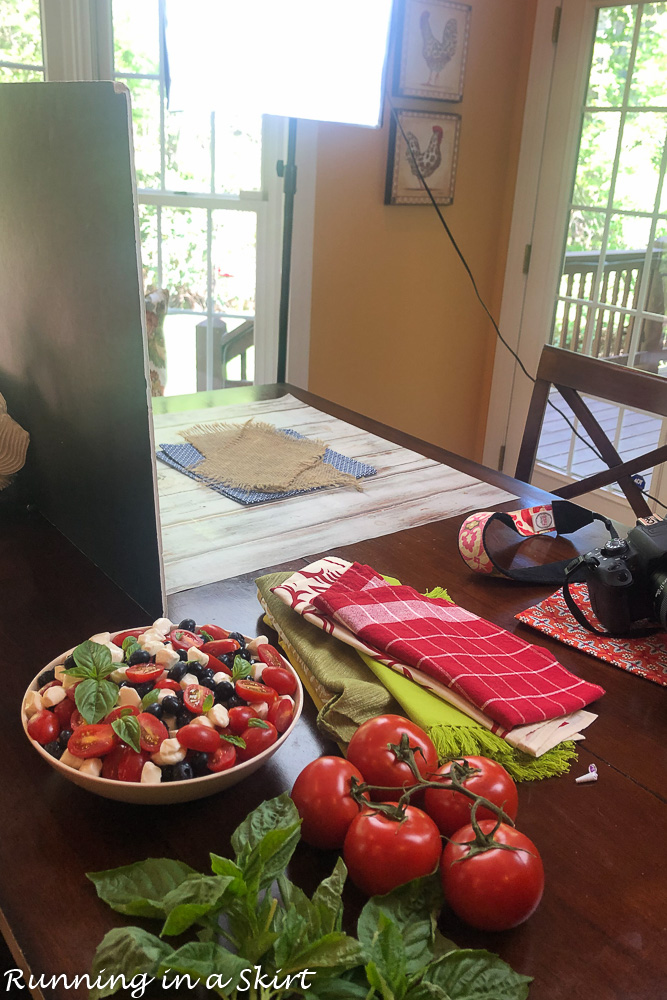 Praying…
I'm praying daily my family and friends stay safe and healthy as the world continues to open up. I'm also still praying for a vaccine!
I've been doing a monthly Currently… post since August 2015. Catch up HERE! Thank you so much for reading today and for your comments.
This post contains Amazon affiliate links.
Your turn!
Answer one of the Currently… prompts above.