Hello from Hilton Head! I've been here all week and had such a lovely time with the family. The boys are at such a fun age for the beach and pool and we've spent so much time doing both all week.
Before I left I put together this month's Currently... post for y'all to read today. Before we dive into that, here's a couple cute new pics of the twins. Doesn't Jackson look so grown up here?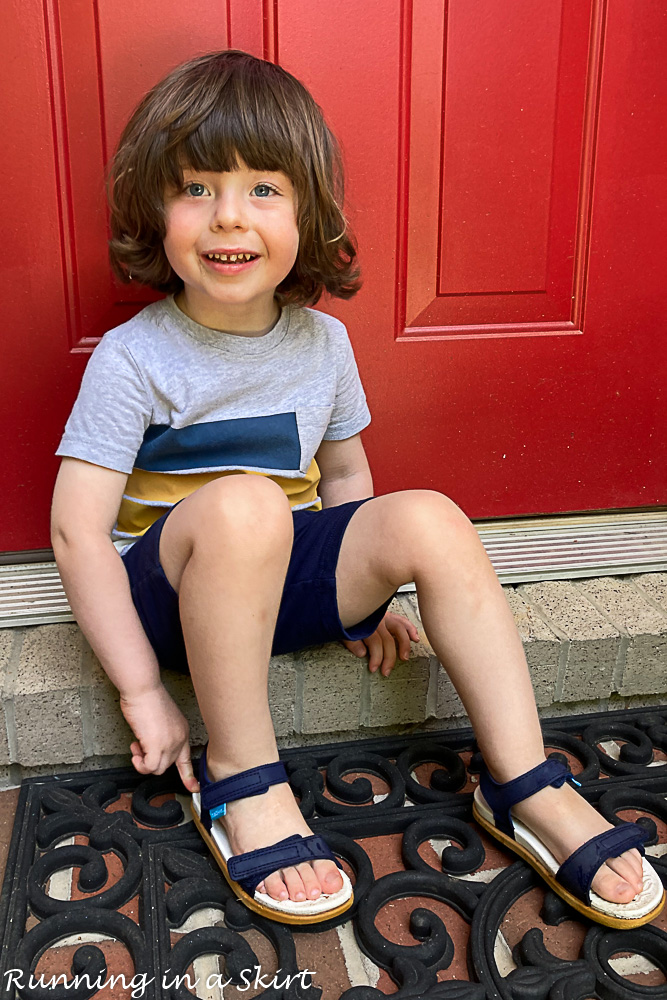 And here's Hunter.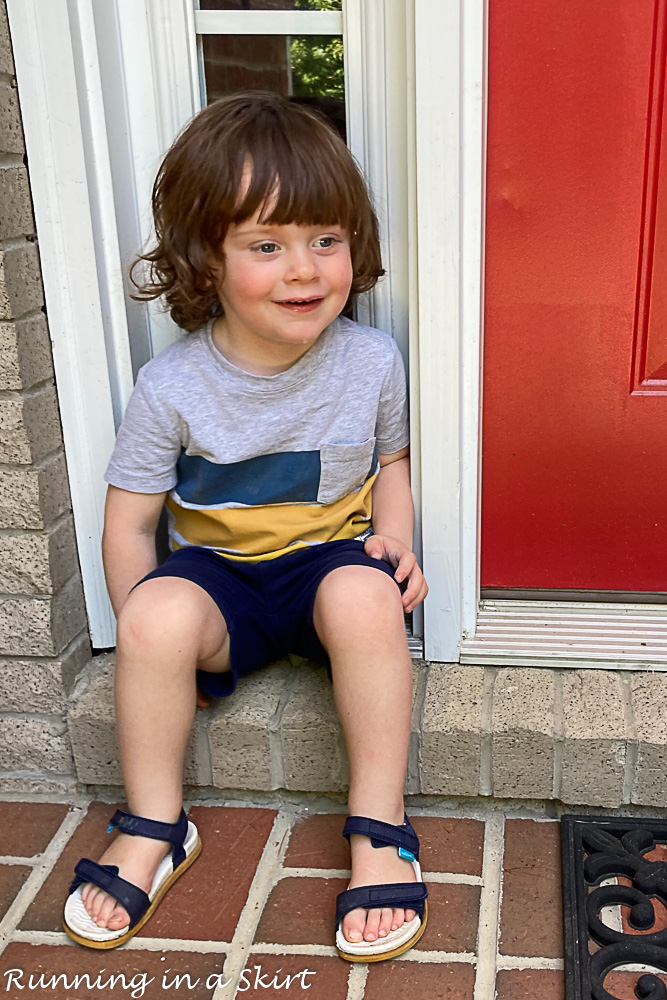 These two cuties have been so funny lately. I wish I record what they say all day because it's SO funny right now.
Here's what else is going on in my world.
Currently I'm…
Reading…
I picked up two new books for our trip, The Most Beautiful Girl in Cuba, by Chanel Cleeton and The Lions of Fifth Avenue by Fiona Davis.
Chanel Cleeton's series about a family who left Cuba for Miami was one of my favorite things I've read in years, so I'm really looking forward to her latest novel. She is such a captivating writer and I find the history of Cuba fascinating.


I picked The Lions of Fifth Avenue because I really enjoyed The Dollhouse by Fiona Davis. It was a quick and captivating read with lots of interesting history about NYC. I'm hoping this one is the same. I'll report back on both of these.


Before we left I finished, Under the Southern Sky, and it was a fabulous read. It was a break from my normal historical fiction and had a modern day romance instead, which was nice for a lighter change. I found the story to be very unexpected and entertaining for a great beach read.
Listening…
I've been on a bit of a Pink kick since watching her documentary on Amazon Prime. I love this song so much. It feels like this is an anthem I need right now.
Watching…
I've seen a bunch of random stuff lately. As I just mentioned, one of my favorite was the Pink documentary on Amazon Prime called "All I Know so Far." If you are a fan of hers at all, you will really love it. I found her super relatable raising a wild little toddler.
I also really loved High Strung Free Dance on Netflix. I have a soft spot for dance movies and this one was really good.
And finally the Hubs and I have been watching the Selena mini-series on Netflix. It's also really entertaining.
Wearing…
All the summer clothes I didn't get to wear last year!!! I'm basically looking for any excuse to pull out outfits now.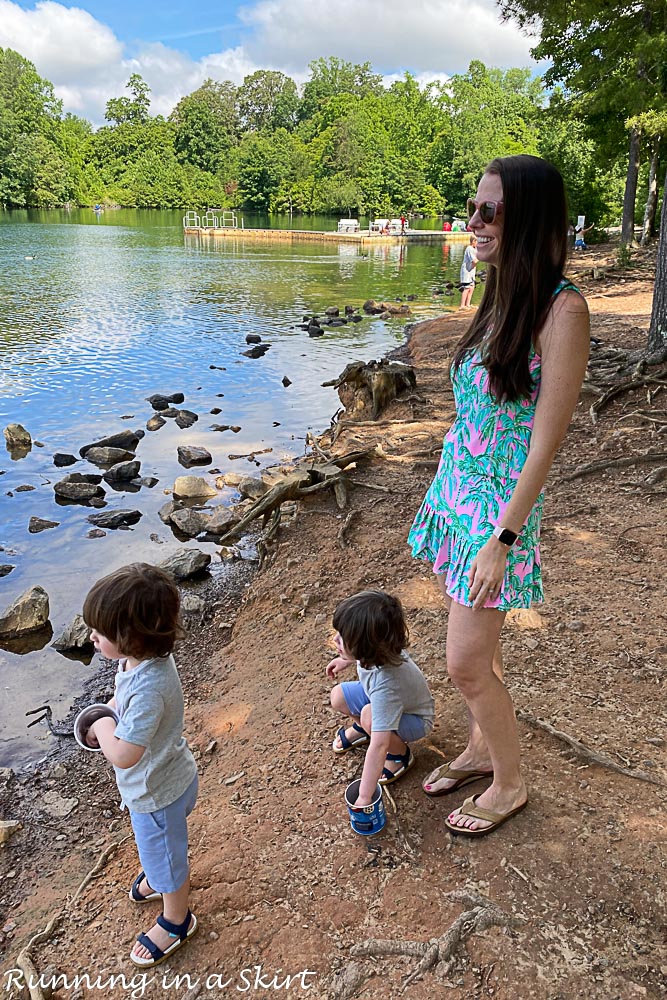 Eating…
Before we left I made this yummy tuna dinner for the Hub's and I with my Teriyaki Brussels Sprouts. So tasty.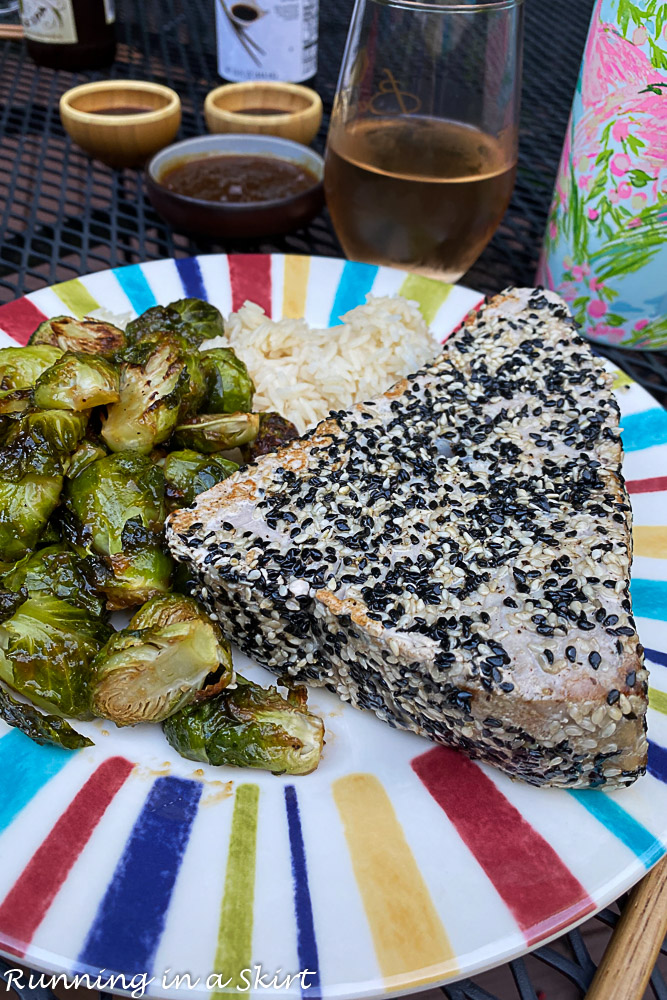 Drinking…
I'm back on an iced tea kick for summer.
Indulging…
We had the mostly lovely dinner out for our date night before we left. We got these amazing oysters and mussels from Rendezvous.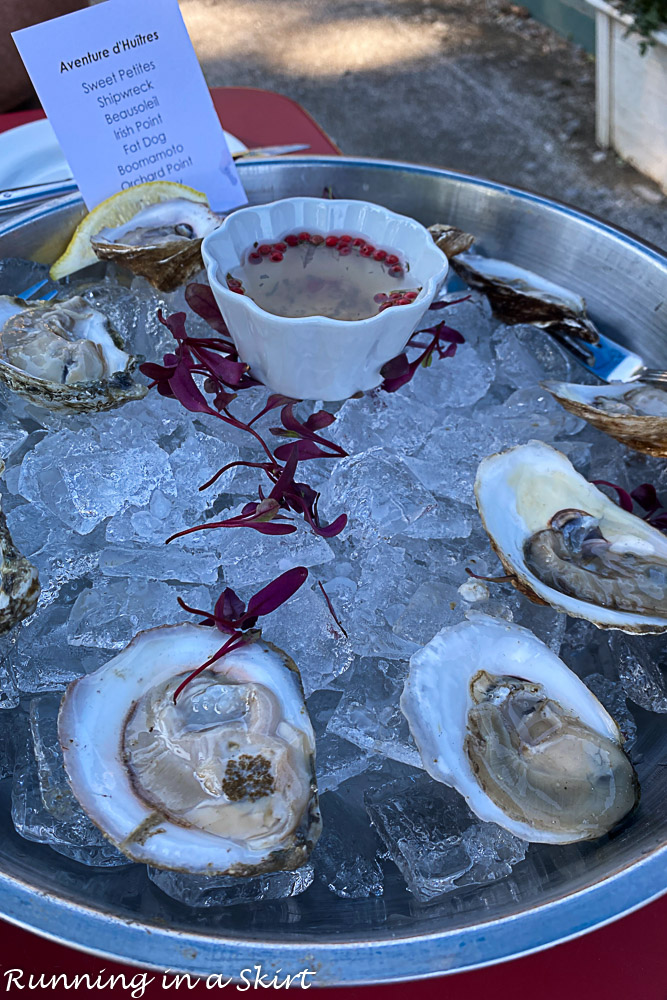 We also splurged on dessert out with these homemade banana dessert with caramel sauce. It was dreamy.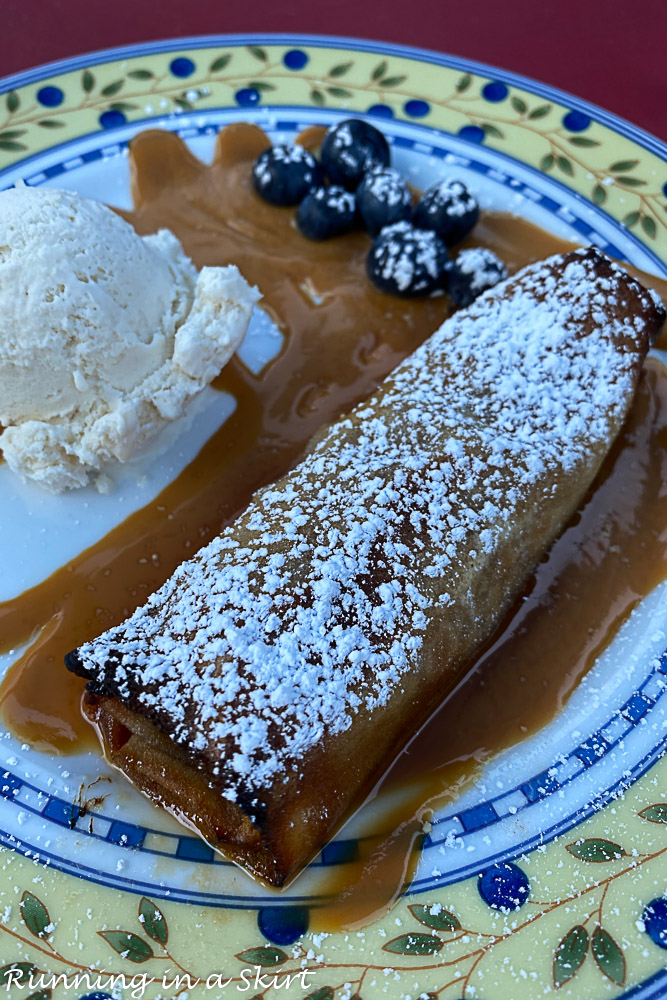 Celebrating...
We are celebrating all things summer! The boys have been loving playing outside everyday. You have to love this time of year.

Anticipating…
We still have a busy summer ahead with seeing more family, a fun 4th of July weekend and a big family trip to Destin in August. I'm grateful we are able to plan things with family this year!
Praying…
I've mentioned this a few months in a row but we are still in the midst of a heavy temper tantrum phase that doesn't seem to be ending anytime soon. I could still use some prayers to cope. I know it's normal and it doesn't last forever but it's been a huge challenge for me and I've been struggling with it. Thanks! 🙂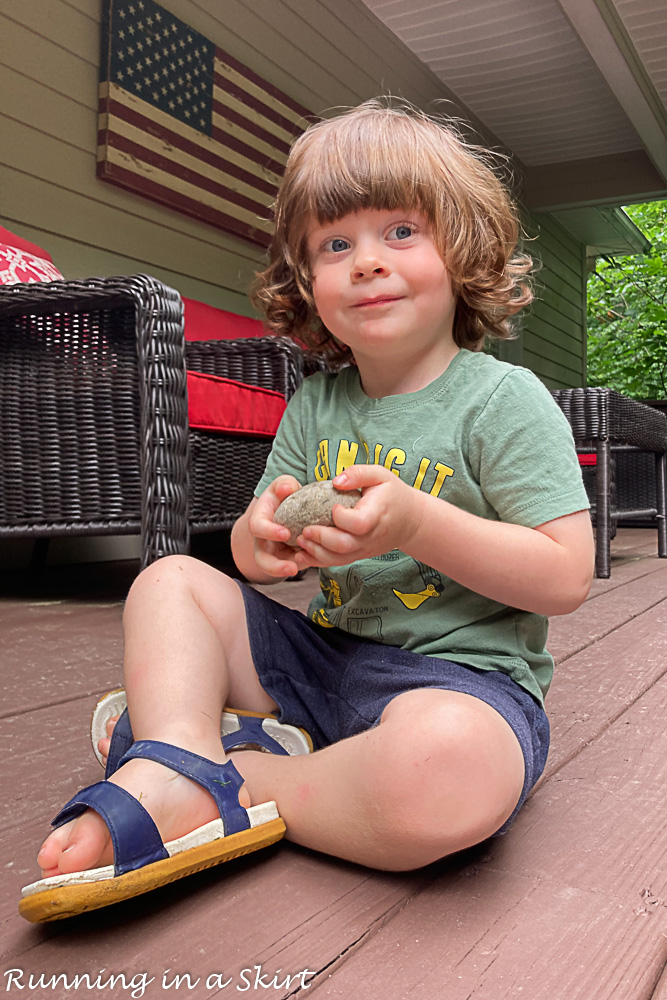 I've been doing a monthly Currently… post since August 2015. Catch up HERE! Thank you so much for reading today and for your comments.
This post contains Amazon affiliate links.
Your turn!
Answer one of the Currently… prompts above.