Hello from Sanibel Island, Florida! We're at the end of our trip to the island and have really enjoyed some gorgeous weather and lots of beach time. Tomorrow we are heading to Orlando to see my Dad and Margaret for a few days before heading home.
I put together this post before we left and wanted to kick it off with a few adorable photos of the twins on the week in between Christmas and New Year's. It was crazy warm and we got to spend so much of it outside.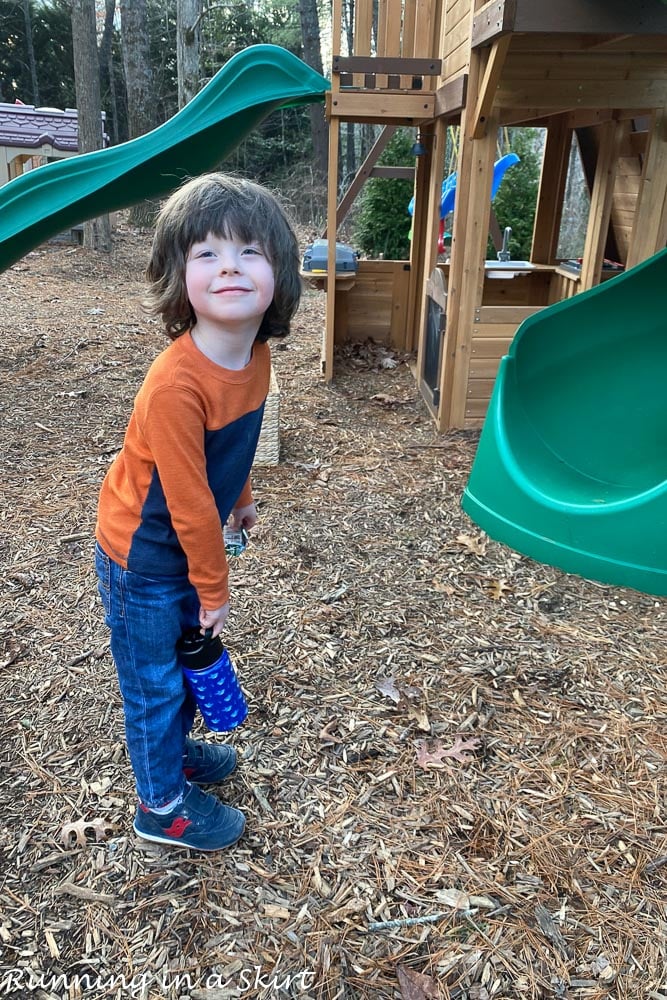 This one of Hunter cracked me up! I got out chairs for the adults to sit in and of course, he did this.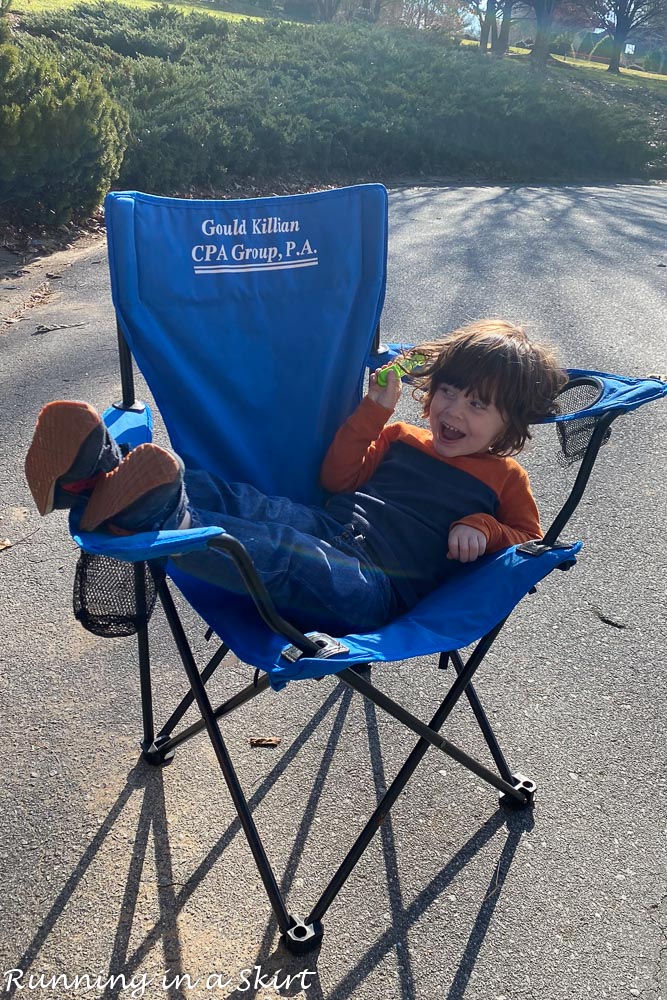 We also got some Dad time. Just look at this hug I caught! These boys love their Daddy.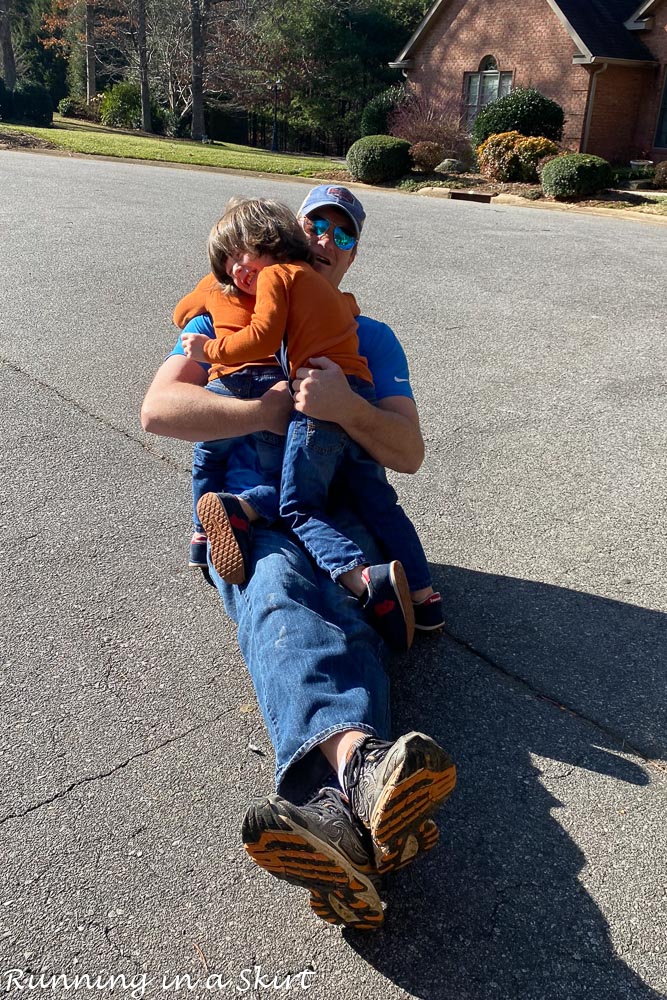 Let's dive into what else has been going on behind the scenes.
Currently I'm…
Reading…
I was looking for a quick devotional to help settle my anxiety and I came across, Worry Less, Pray More. It's a small book that's a quick daily read that has one bible verse and a message. I've been enjoying and it's been helping a bit. With everything going on in the world right now, it's nice to have a practice that feels settling and keeps me a bit more grounded and out of my head.
I also picked up Life: An Obsessively Grateful, Undone by Jesus, Genuinely Happy and Not Faking it Through the Hard Stuff Kind of Devotional.
I've figured I have no idea what 2022 is going to throw at us, so I better get mentally ready. Also, the twins have been being every bit of three-year-olds lately and while they are fun, there are a lot of very hard moments right now. I guess reading is my kind of way to cope.
Listening…
I know most folks wish for snow this time of year, but send me this kind of Christmas. 🙂
Watching…
I'm still watching Dynasty on Netflix and am totally hooked. I also dived into the second season of Emily in Paris.
I also watched lots of cheesy Hallmark Christmas movies.
For the twins, we discovered the Trash Truck series on Netflix right before we left and it's been totally addicting for them. It's super cute if you have little boys who love trucks too.
Wearing…
Currently wearing my summer beach clothes and am feeling pretty good about it.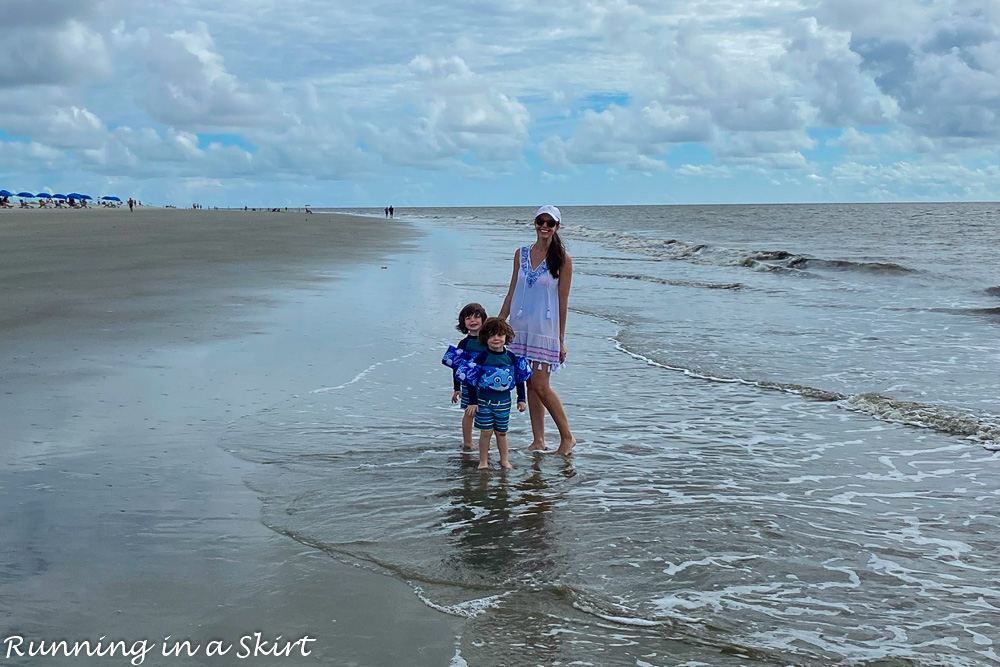 Eating…
Before we left we had an amazing meal at Jettie Rae's in Asheville. We splurged on a round of oysters and it was incredible.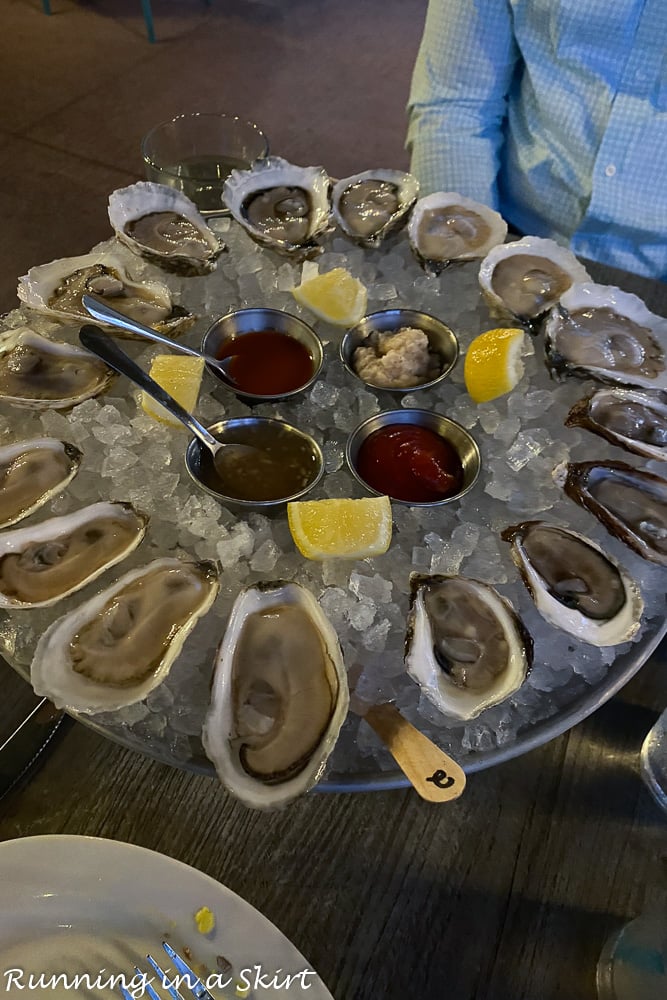 We've also had a couple of cheese and snack plate lunches and dinners which have been good. The boys actually enjoy this too.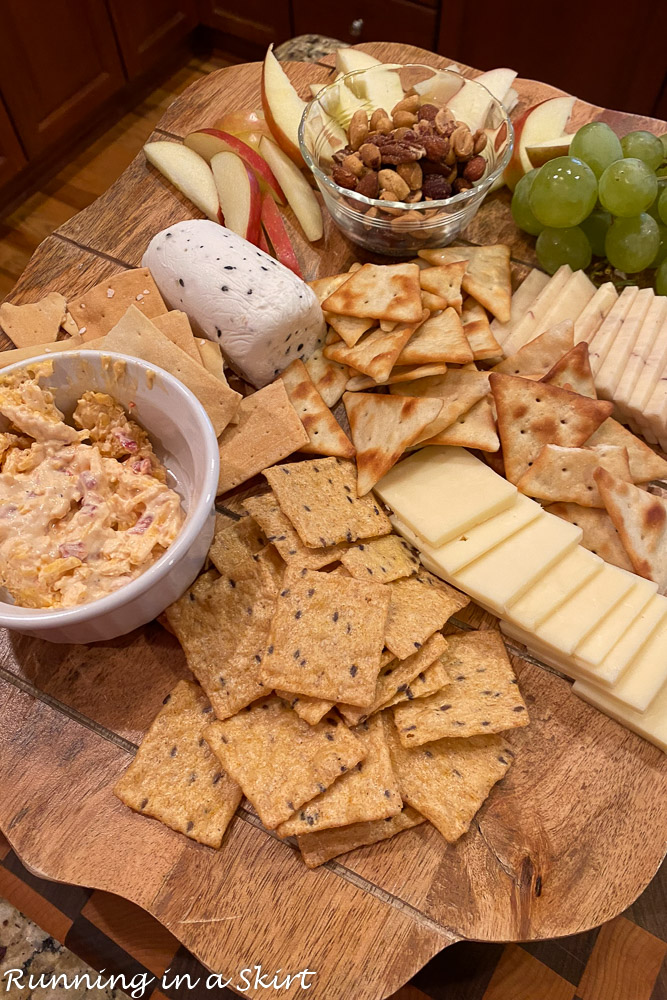 Drinking…
The last holiday season thing we did was get a fun cocktail at the Montford rooftop Sippin' Santa bar. Aren't these drinks adorable???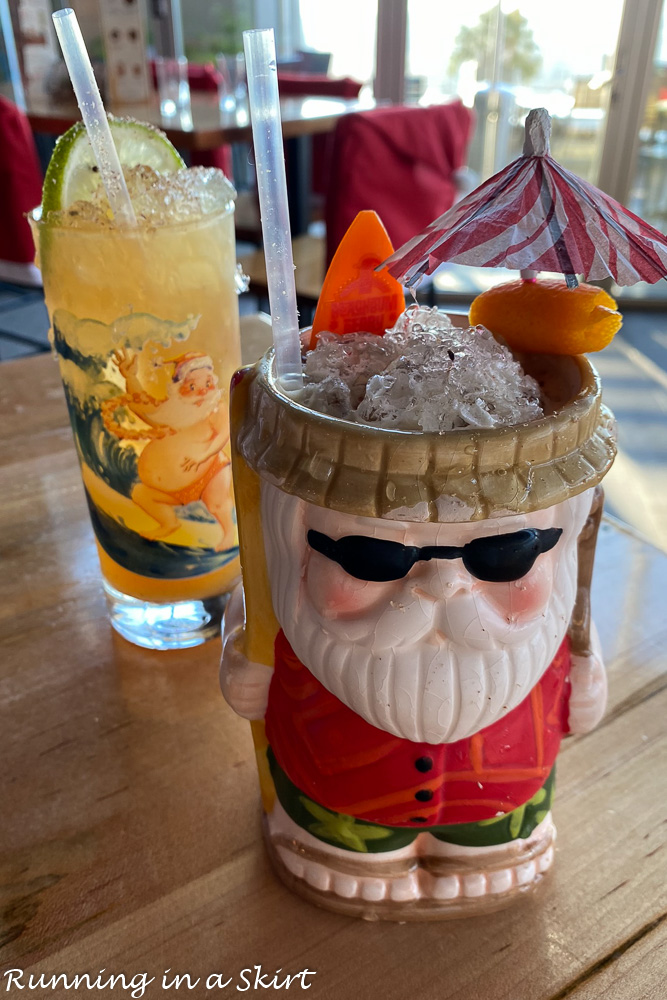 Indulging…
It's been so lovely to indulge in a beach trip this week. I love taking a trip this first week of January because when we get home the Hub's starts working for tax season and doesn't take any time off until April 15th.
Celebrating...
We are celebrating that Hunter is cast-free! I'm so grateful he got his cast off and his leg is healing up nicely. And thank goodness he got if off before this trip because he spent half the week in the pool here.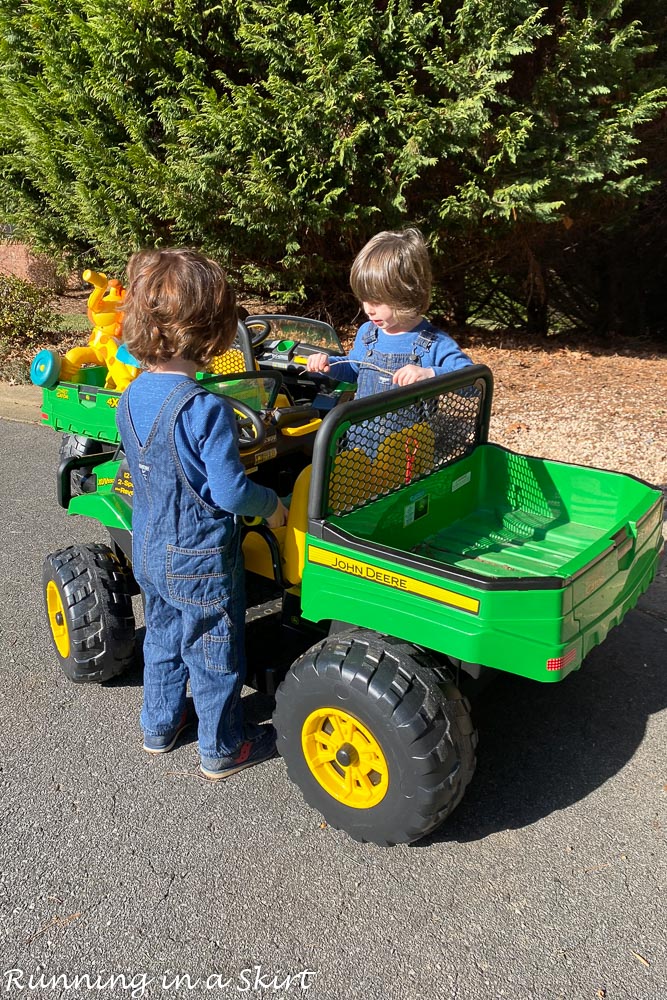 Anticipating…
We've had a busy fall so I am anticipating a slower winter and early spring at home. I've got some projects I'm hoping to get done!
Also, several of you asked how Makena has been. Here she is! She's doing great and is always close to us. Sometimes it's just really hard to get photos of the twins so I don't try to mess with having her in it too. She's still the center of our world though.
I'm definitely anticipating lots more time with her in the next few months.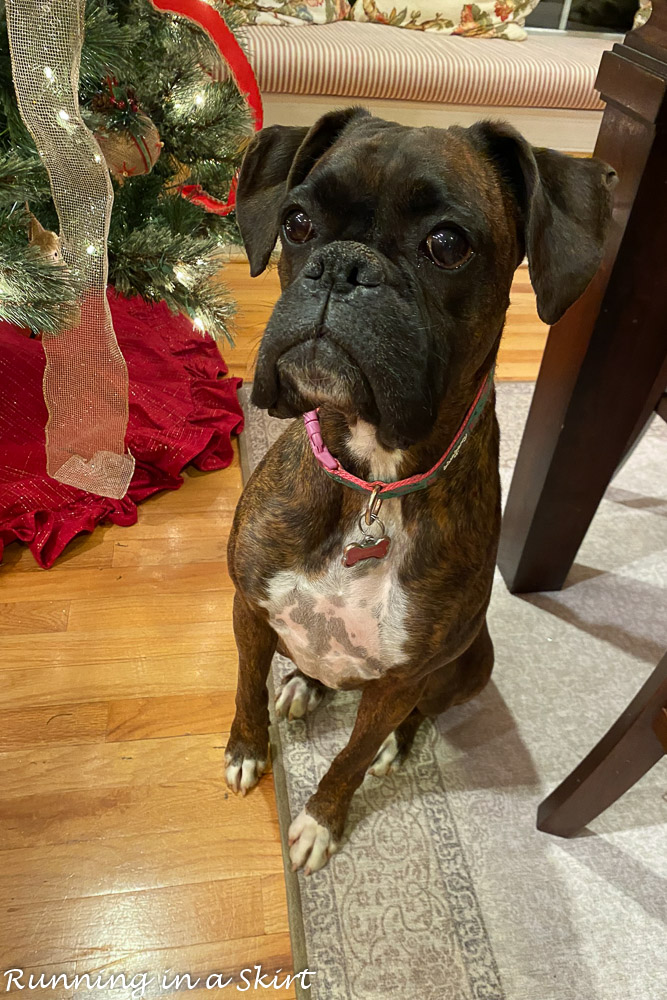 Praying…
Oh goodness. I'm praying for the many folks that are sick right now and that my family can stay healthy. Also praying that if we do get sick that it's just a mild case. Sending some love to all of you guys as well. I know everything is feeling a bit heavy, so here's a bit of light.
Have a blessed week everyone! I'll be back on Monday and Wednesday with new recipes and on Friday with the first photos from Sanibel.
I've been doing a monthly Currently… post since August 2015. Catch up HERE! Thank you so much for reading today and for your comments.
This post contains Amazon affiliate links.
Your turn!
Answer one of the Currently… prompts above.