Hi guys!
Did you miss my first post about my NYC trip? Yesterday I wrote about all the highlight from the trip including Central Park, High Tea at The Plaza, Empire State Building and walking the Highline! Today I'm sharing arguably the best part of any trip... THE FOOD! So without further ado here are some of the best NYC eats from my trip!
Best NYC Eats
Pizza
Friday night we ended up getting into New York a little earlier than expected, so we immediately beelined for a pizza place the concierge at the hotel recommended. The Hubs and I shared a pizza at John's Pizzeria and loved it!
It was our first official New York City pizza experience and it did not disappoint.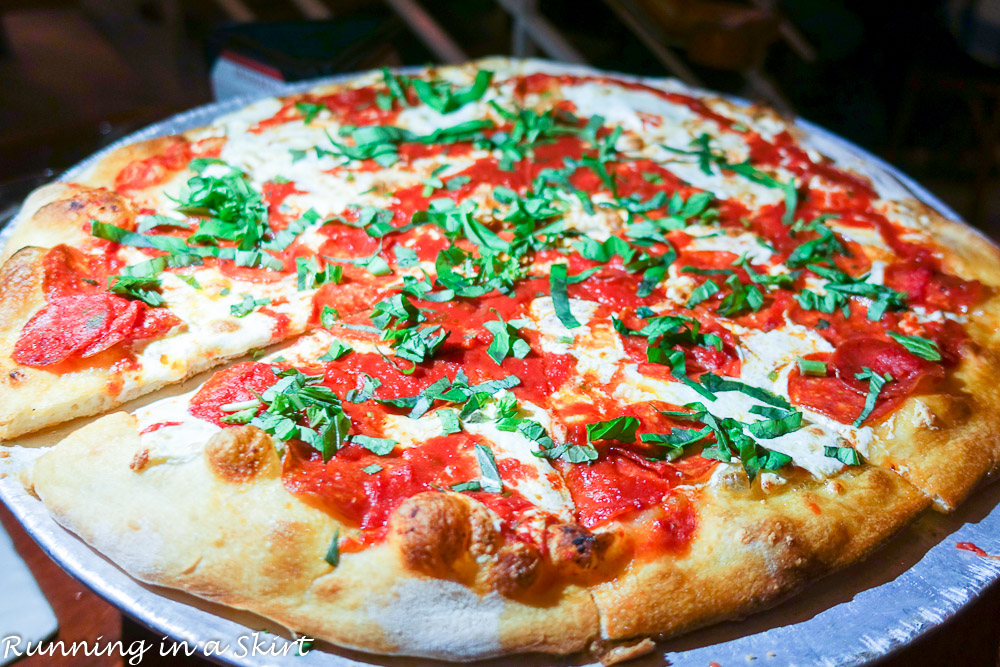 Real Bagels
The Hubs and I are both big bagel fans, so we looked up the best bagels in New York on yelp. It's hard to find an authentic NYC bagel in Asheville, so were were pretty excited. The Hubs found a place called Best Bagel and Coffee not too far from where we were staying. We got there and there was a line going out the door, so we figured it was probably good!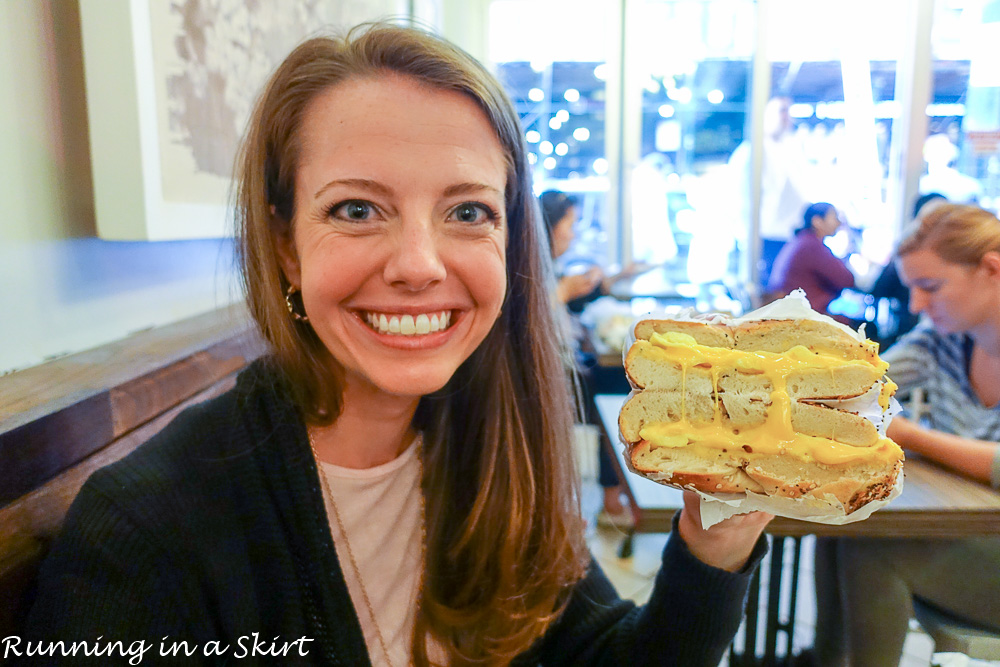 I have no idea if it was actually the best bagel in the city... but it sure was good!!! The oozzing cheese didn't hurt anything either. Haha!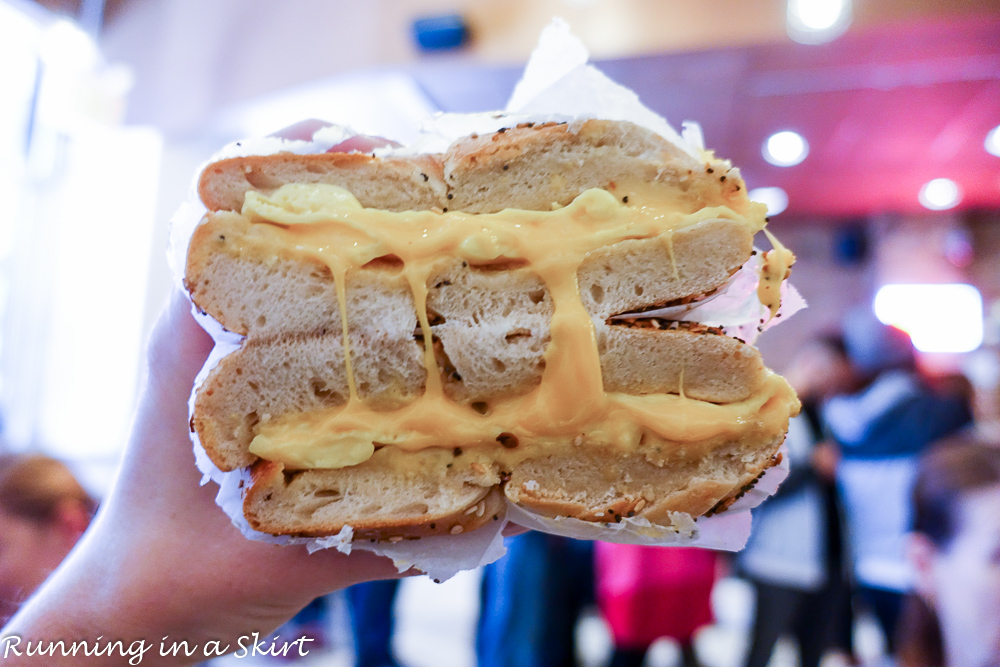 Poke in New York?
Being in love with all things Hawaii, the Hubs and I are obsessed with poke. I somehow ended up following a bunch of NYC poke shops on Instagram before the trip and heard that it was a new food trend in the city.
Our first day we stumbled on the Poketeria and we had to stop! We got salmon and tuna to share. It wasn't exactly like the poke in Hawaii, but it was still pretty tasty.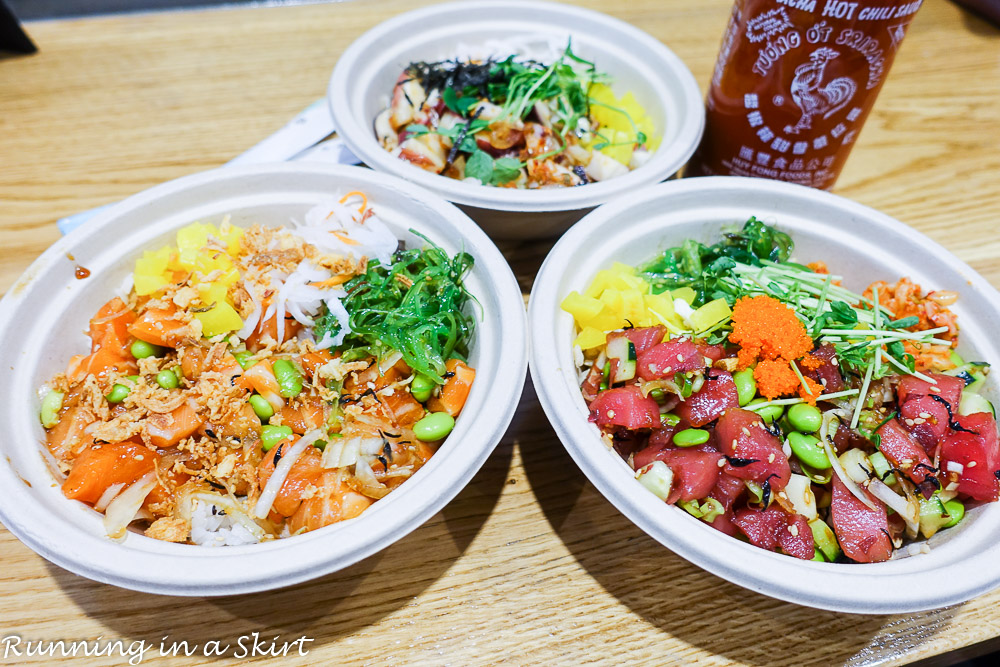 Dinner at Azalea
When booking our trip I knew I wanted to find a nice place to eat before our Broadway show that was close to the theater, wasn't a chain and wouldn't break the bank. I found the authentic Italian restaurant, Azalea on OpenTable and booked us a table.
They had an early menu for people trying to eat before the show. I got this gorgeous salad. The cheese on top of it was so good.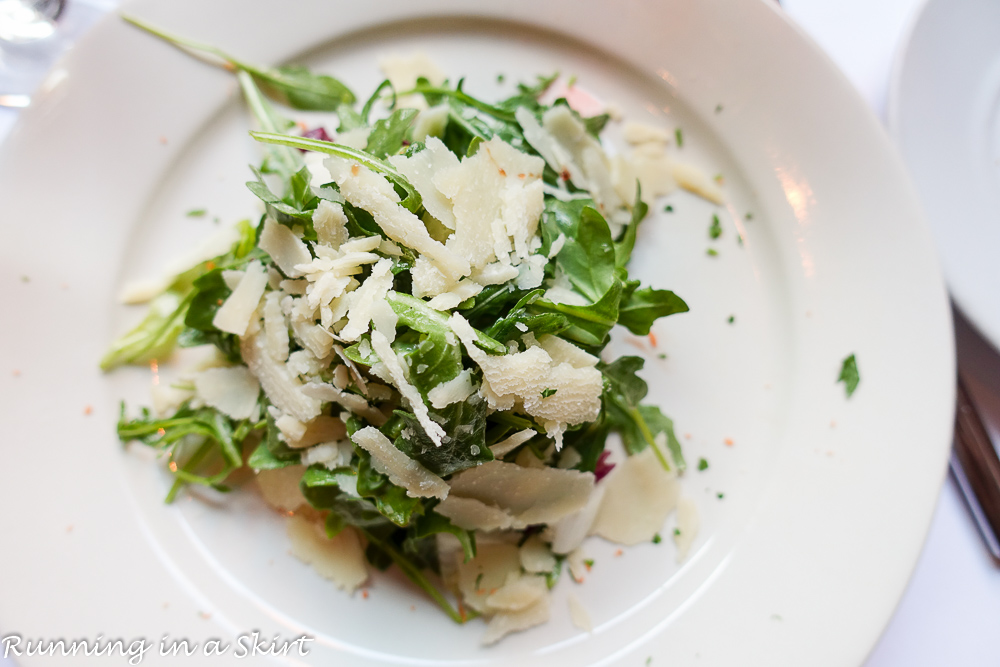 I also got these homemade spinach and ricotta raviolis.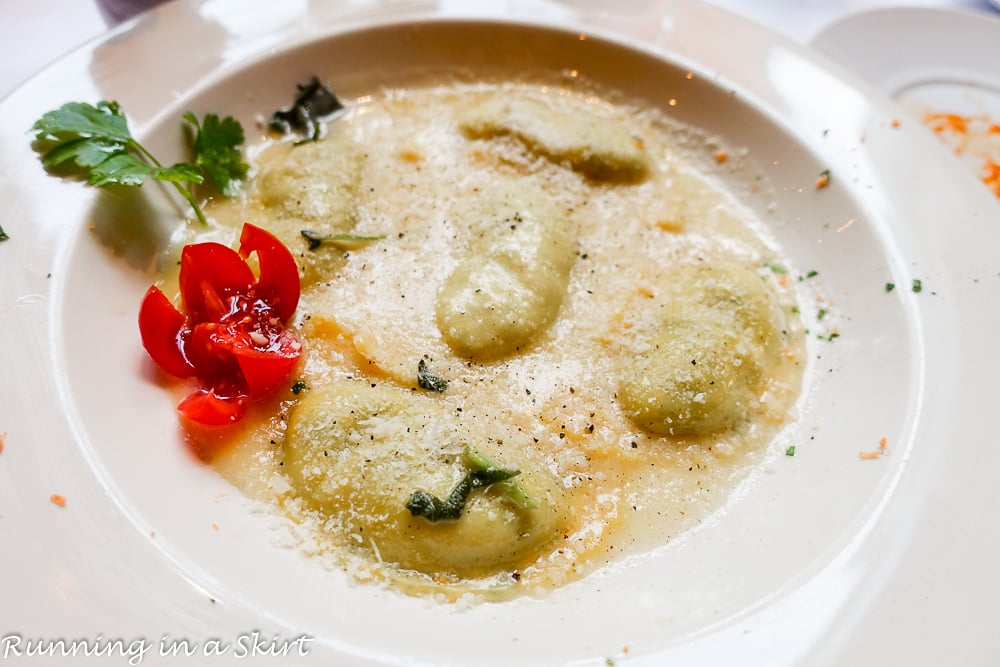 For dessert I had a piece of their Tiramisu, which was some of the best I've had outside of Italy.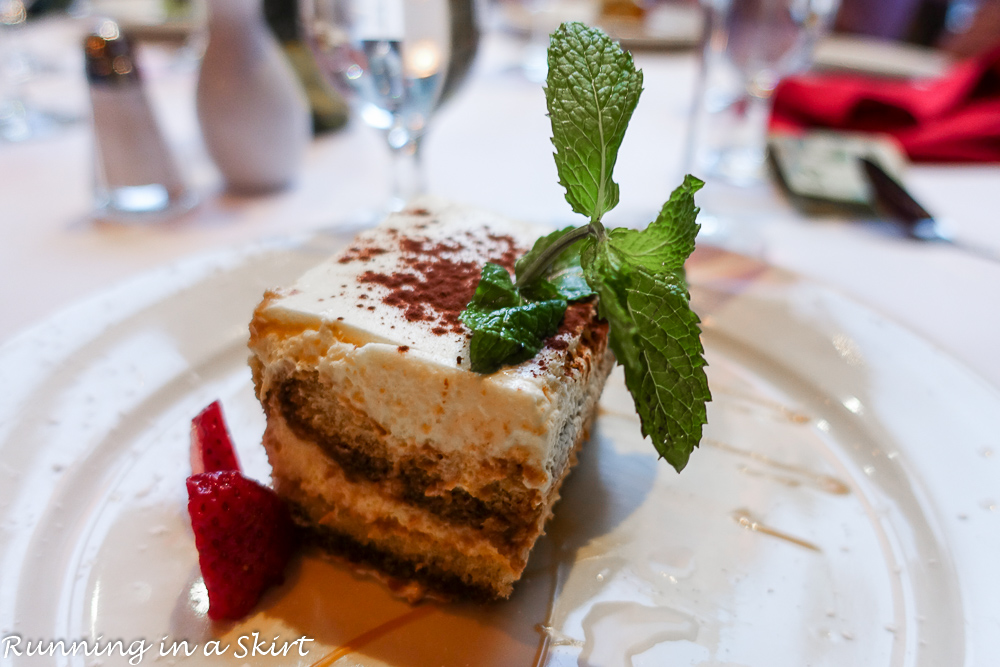 High Tea at The Plaza
In yesterday's post I told you what a great time my best friend Sarah and I had a High Tea! But today I wanted to show you more of the adorable tray. These desserts were so indulgent. I ended up taking a bite out of all of mine because I wanted to taste them all but knew there was no way I could finish it.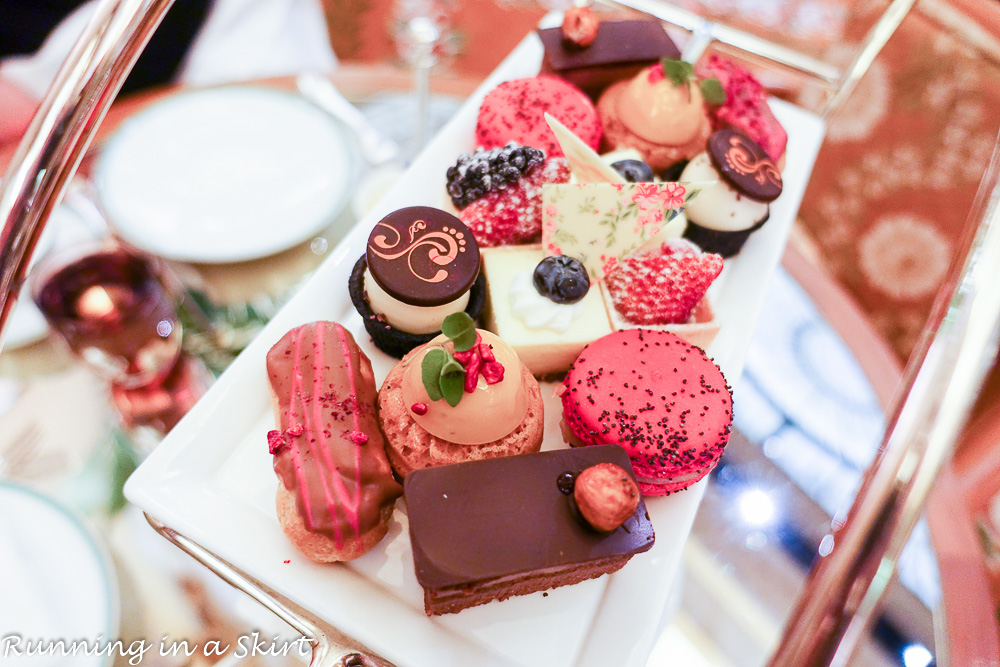 The bottom half of the tower featured little sandwiches including egg, cucumber and salmon!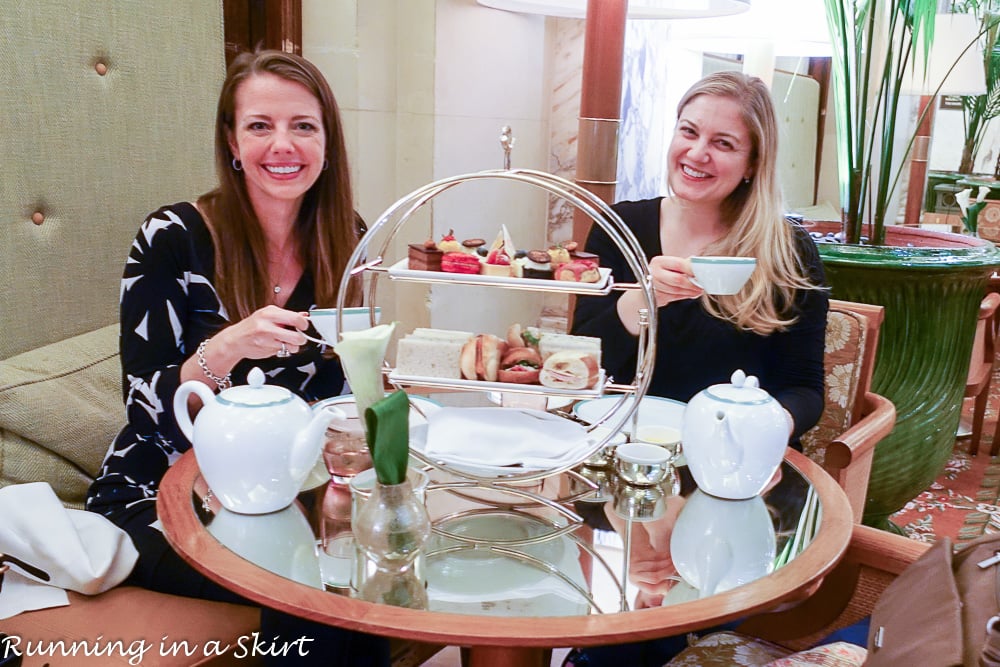 Pret A Manger
When I wasn't feeling well and the Hubs was in meetings, I went in search of soup. I found this delightful London based chain called Pret A Manger. They had dozens of vegetarian choices that were grab and go. I would have tried something less conventional, but my taste buds were all out of whack.
The carrot and turmeric soup was incredible though!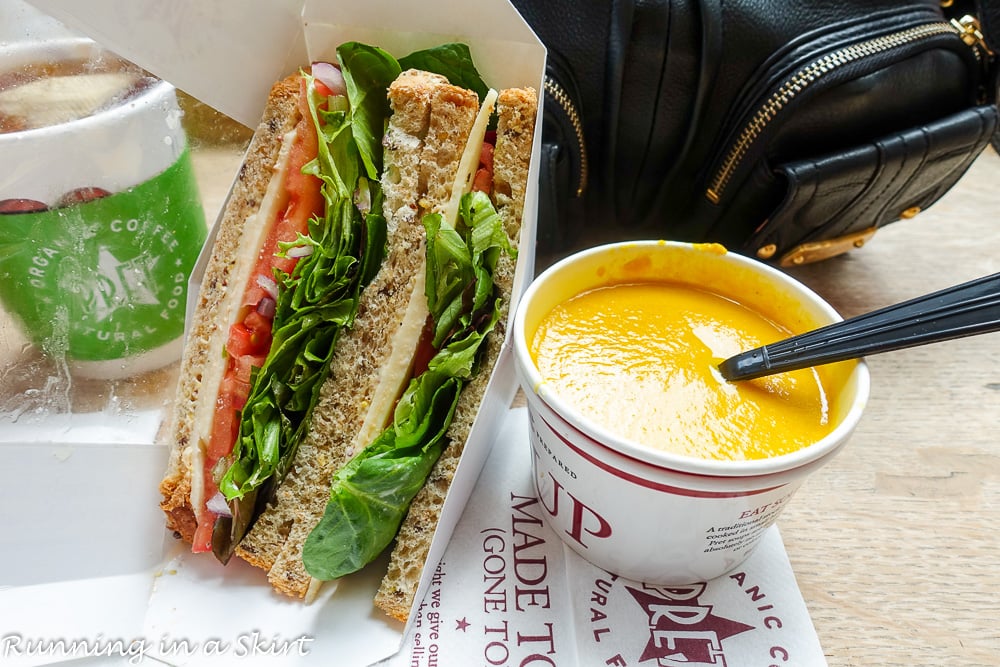 On that same afternoon in my attempt to eat as many nutrients as possible, I got this amazing green smoothie at a kiosk in Bryant Park. It was a great mid-afternoon pick me up.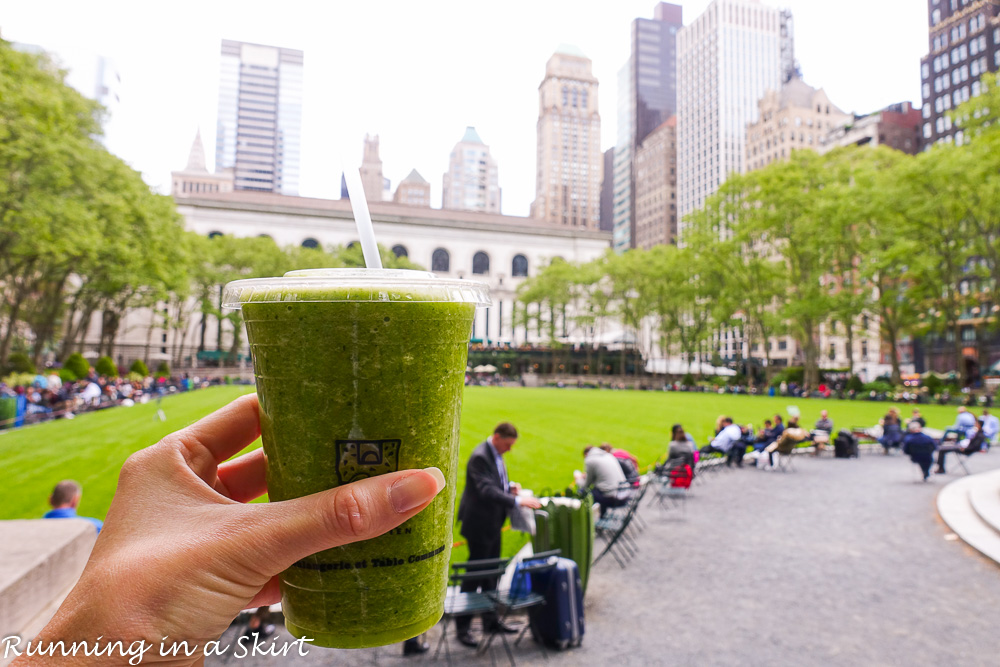 Takumi Taco
On my last day in New York I visited Chelsea Market and the Highline. I could not resist getting these Japanese/ Mexican Fusion Tacos. I picked the veggie and shrimp one. Super tasty!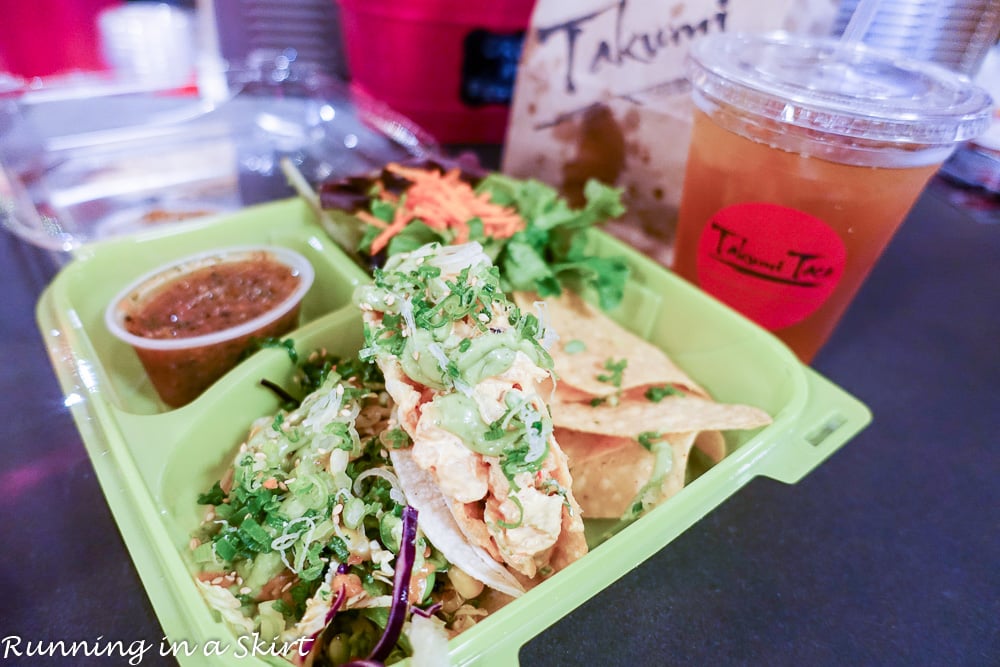 So those are my favorite eats in the city! I ended up ordering some rather boring room service for a few days of the trip because I wasn't feeling well and fancy food didn't sound good to me. Despite that though, I still got in some of the best NYC Eats.
Don't forget to check out part 1 of this post!
Like this post about NYC Eats? Pin this to your favorite Pinterest board to find later.


Thanks for stopping by today! Come back tomorrow for a New York themed Fashion Friday-- I'm sharing the dress I wore to the Broadway show.
Your turn!
What would you like to eat if you go to New York?
If you've been... what is your favorite thing to eat there?
I'm linking up my post about my best NYC eats with City Trippin.