Adding fitness to your routine can be tricky at the beginning, but the rewards are endless. Today I'm helping you get past that initial struggle with 5 Ways to Make Fitness Your Routine.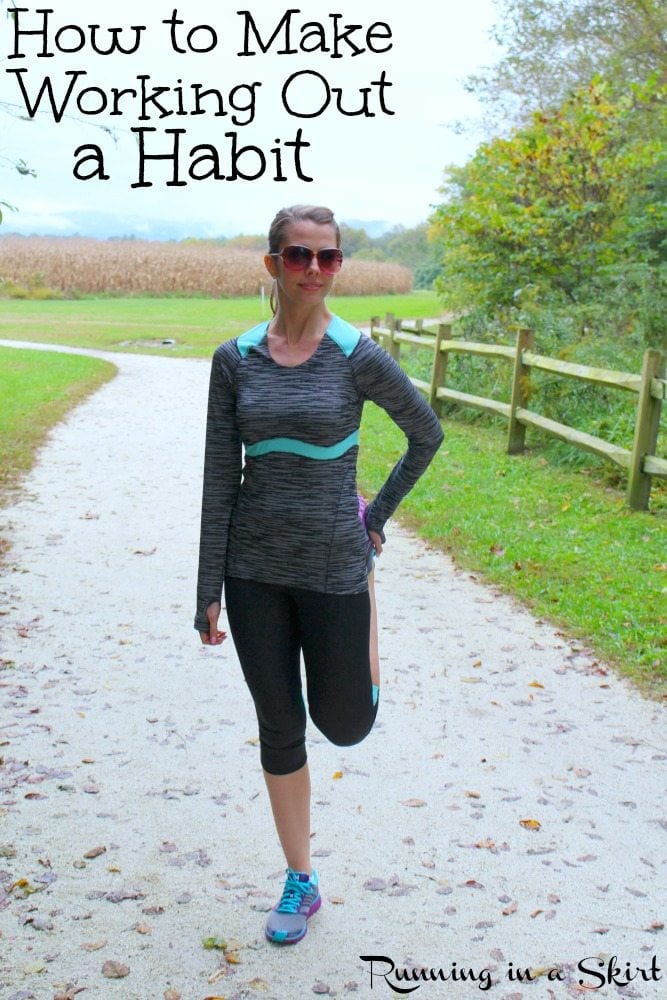 Hi friends!
Establishing a daily fitness routine is one of the best things I have ever done. I did ballet and dancing when I was young through college, but didn't keep up with it as an adult. I had many years in my 20's where I didn't do any sort of fitness at all. I thought I wasn't tough enough to be a gym person. Once life started catching up with me, I started off just going to a gym and using the elliptical three days a week. I didn't work very hard, but I was doing something. That habit eventually led me to picking up running as a hobby and even racing. A few years later I even ran a marathon. Now I consider myself someone who craves being active and willing to try to embrace any new workout. And here's the catch... I am happier, healthier and stronger than I was in my early 20's. Can't beat that!
I know how hard it is to start a new habit OR bring an old habit back, but I promise it is worth it. One of the most challenge parts of starting a new habit is getting over that initial period where it's not quite your routine yet and it feels foreign. The trick is to plan for that so you can start a fitness routine that actually sticks. Just follow my simple tips to make fitness your routine!
5 Ways to Make Fitness Your Routine
1. Decide When to Workout
Finding time in an already packed schedule can be the most challenging part of starting a new fitness routine. You may need to get up early, go on your lunch break or workout after work. Figure out when you can squeeze it in and write it down in your planner like a business appointment. I would carve out thirty minutes for fitness in the beginning. Treat that appointment like a new interview and don't move it. Set a reminder on your phone and take it seriously. That shift in mindset can get you out the door.
Remember, you don't have to start out by working out everyday. Start with three days a week and then increase your days to five to six days over time if you want. Make each workout count by staying focused during your time. Use your time to the fullest.
If you feel like you don't have any time at all or you are responsible for tiny humans with no childcare, buy some workout DVD's and do workouts at home before everyone gets up. That counts too!
2. Pick Something You Like
If you hate to run with every fiber of your being, you don't have to run for your exercise. Go to a Zumba class or start Pure Barre. Pick something that you know will work with your personality and something you will not dread doing. If you are the type of person who gets bored easily, a big gym membership might be perfect for you. You can try a different workout every time you go.
Remember though that any workout may be unpleasant at first, but it will get easier. Give new activities a fair shot to turn fun before you turn your back on them. I used to hate running and look what happened!
3. Pack Your Gear
Don't go out and buy ALL THE GEAR at one time, but do get a few workout pieces in technical fabric and make sure you have a good pair of shoes. If you are trying to run, I highly suggesting going to a local running store and get fitted for the proper shoes for your feet.
Keep your gym bagged packed and ready to go so you will have no excuses.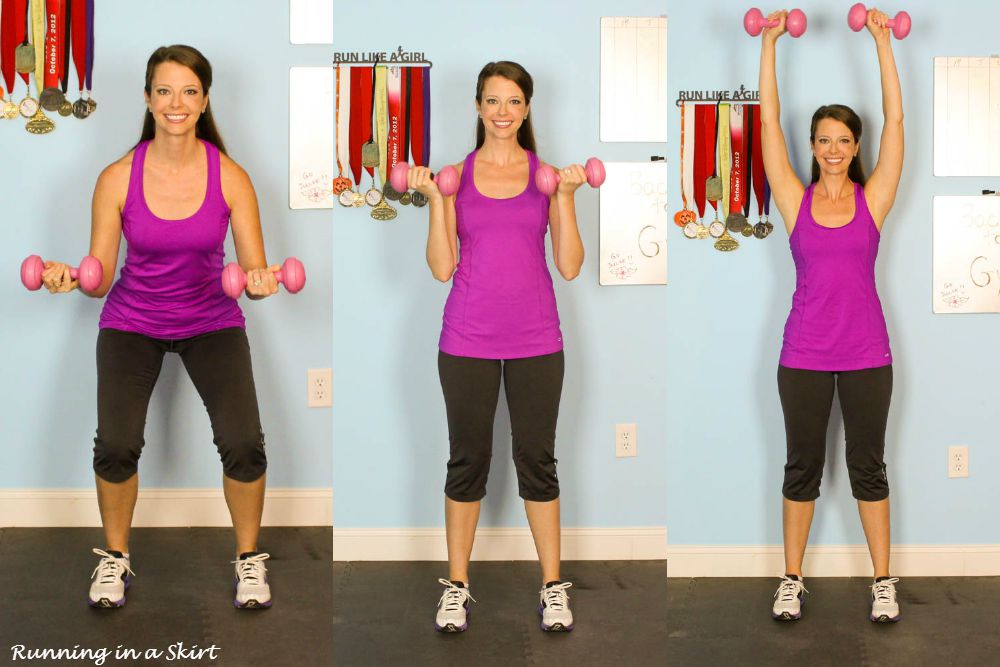 4. Go Slow
Start off any new activity slow. When I started to run I literally could not run more than a quarter of mile at a time. I had to take walk breaks until it got easier. In the same vein, if you have never worked out don't go to the gym four days in a row to start. Your body will need a day to recover and rest. You can get injured if you do too much too quickly.
As you get used to the new activity, you will be able to push yourself more and more. Over time you will be amazed at what you can do and how you will feel!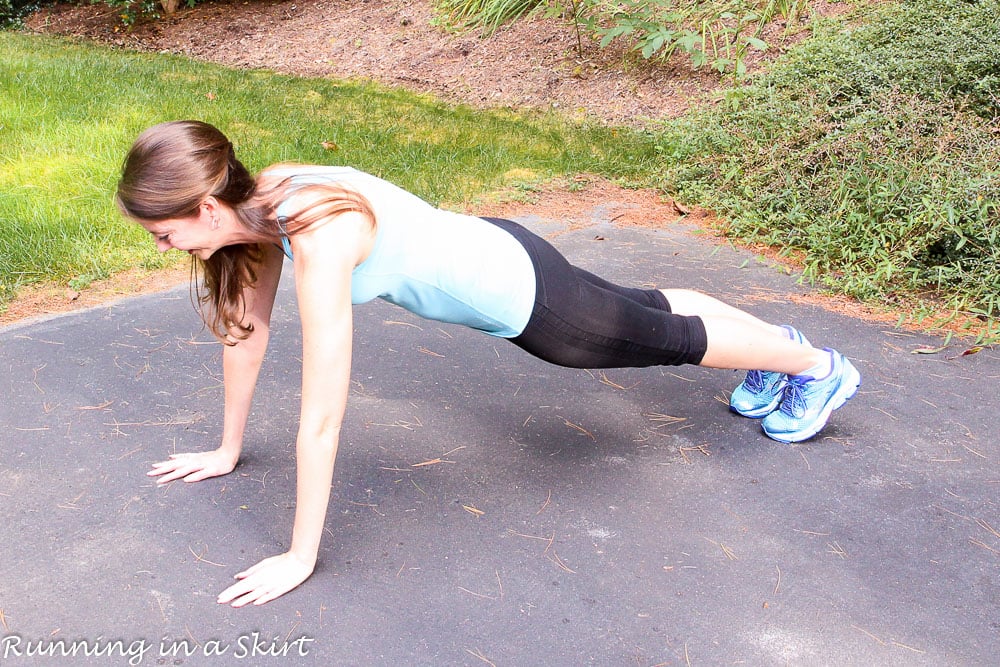 5. Find Accountability
Tell your friends and family what you are trying to do and ask them to hold you accountable. You can also get support from group classes, beginning runner groups and even apps. One of the best ways is to find a friend who shares the same goals you have and do it together. You can run a race or simply meet at your favorite workout class each week.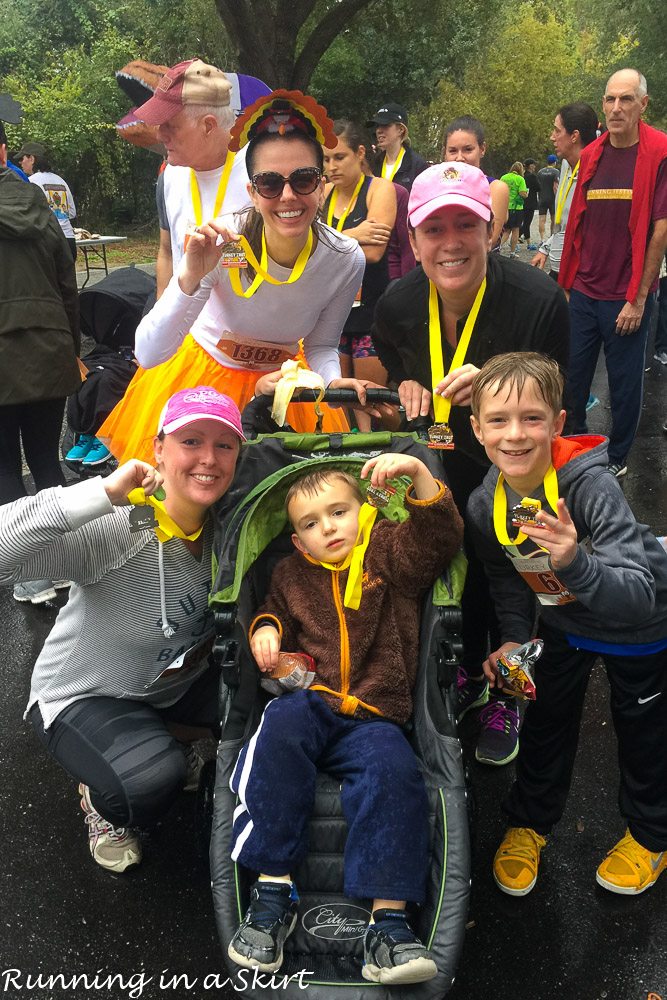 They say it takes 21 days to create a new habit. Fitness is certainly one that is worth your time and those 21 days. Just think.... a month from now you can be someone who has a fitness routine and works out. You just have to make the time and actually put some work into making it happen. If you can get past that initial hump, you will find yourself craving those workout endorphins. Perhaps you will even be chasing the elusive runners high. I know you can do it!
If you're still having a hard time working out consistently, Restriction Recovery Coach, Katherine Edgecumbe, breaks down 4 main reasons you might be struggling.
Like this post on making fitness your routine? Pin this to your favorite Pinterest board!


Your turn!
Any tips to add?