So… no… I'm not actually running or announcing that I am running a second marathon this spring. I'll most likely be doing some shorter races again, but I wrote this article for RunHaven because I believe there are lots of good reasons do to a big spring race.
I actually ran the Chicago Marathon in the fall and that meant my hardest training runs where in the hectic summer travel season and in the heat and humidity. This picture was after months of really REALLY hot summer runs.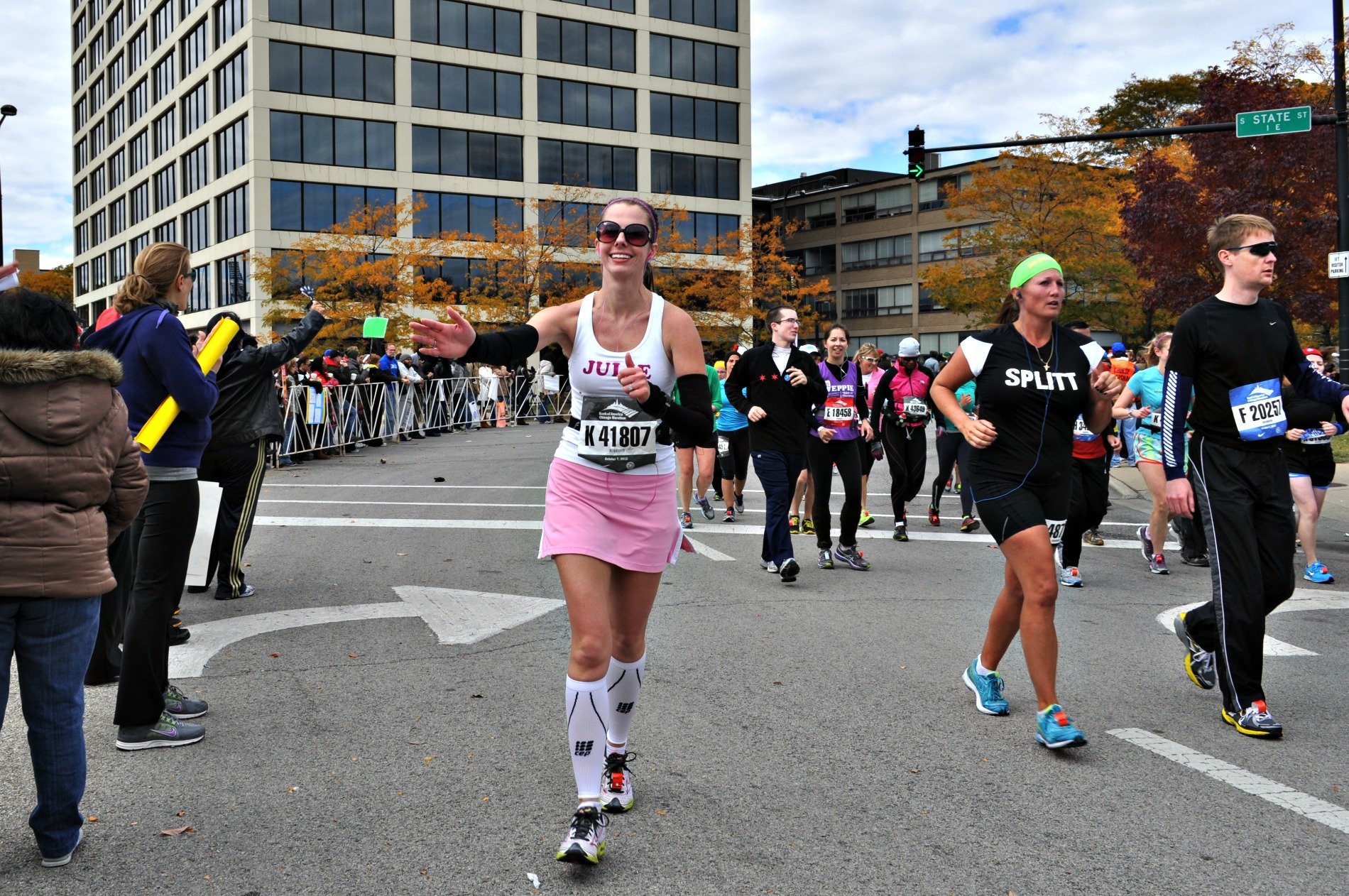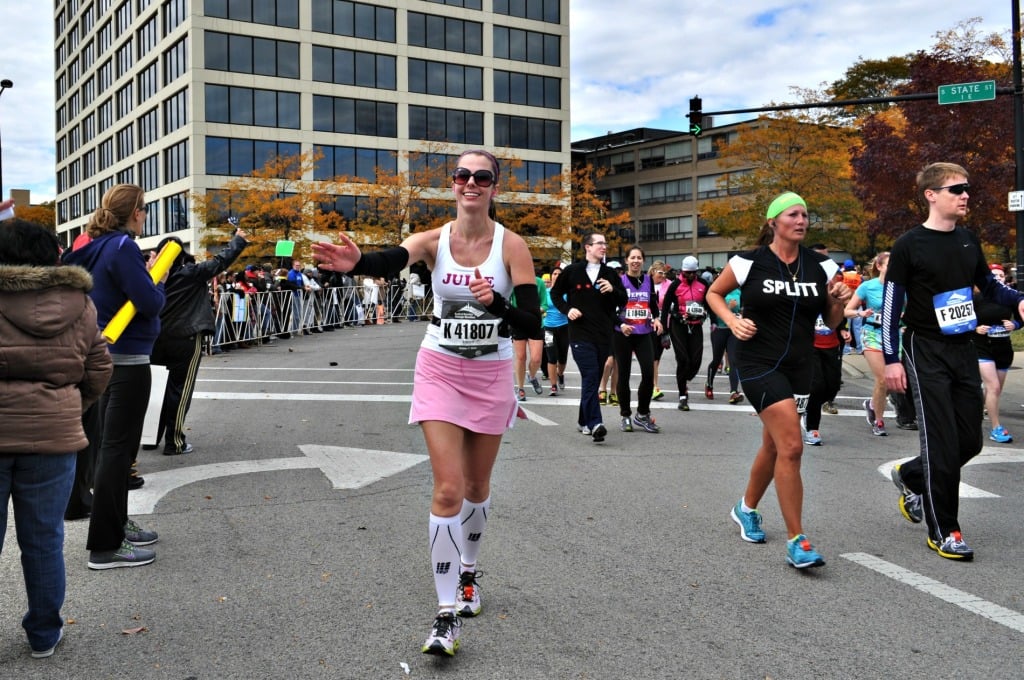 Winter training brings new challenges, but I think there are a lot of pros to picking spring marathons and signing up now!
5 Reasons Why You Should run a Spring Marathons
Thanksgiving and Christmas is just around the corner and for many this is the busiest time of the year. With all the holiday chaos, a spring race may be the last thing on your mind. However, a solid marathon training plan that allows for some breathing room can be 20+ weeks long. That is five months of training. Want to run a March race? Your training starts now. Committing early to run a spring marathon or even a half marathon can be just what you need to keep your training on track during this hectic time of year!
Here are 5 reasons why you should sign up for a spring marathon!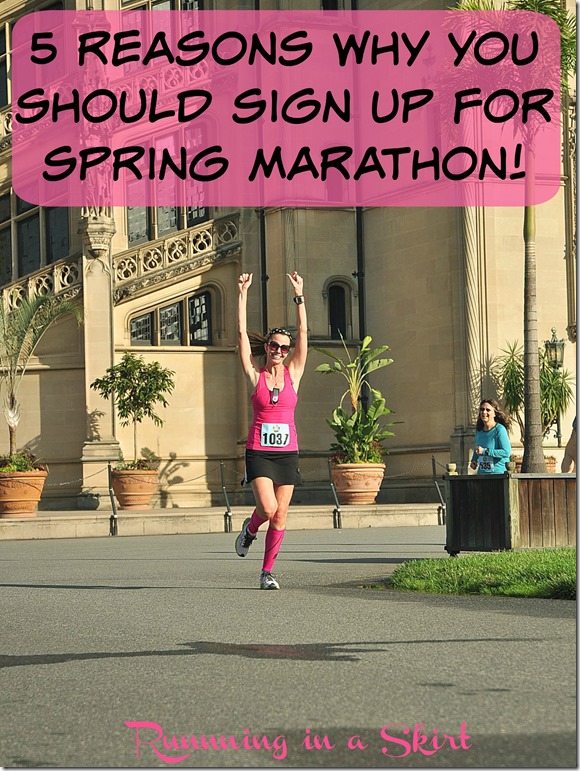 1. Holiday Motivation
Even if you are running an April or May race, you will want to stay in pre-marathon training shape during the holidays. Talk about some serious motivation to get in your miles before the big parties and meals!
2. Lots of Cookies
Speaking of the parties and meals, if you are already running long during the holidays, that extra cookie (or five) will not be as big of a deal.
3. A Reason to Run in the Cold
Staying motivated to run in the cold and bad weather can be tough. If you have a really good reason to run, like a big exciting race, you are more likely to actually go out and train. Plus running in winter cold is better than training in scorching heat and humidity in the summer.
4. The Post-Holiday Lull
Once the holiday rush calms down, January, February and March are traditionally less busy months. There is typically fewer events going on than during the summer. Use that free time for your training!
5. A New PR!
Spring races mark the end of winter and training in the cold. If you stay focused on your training during the rough months, your speed will most likely improve. I can't think of a better way to celebrate the end of winter than with a new bright and shiny PR!
Training through winter might not be the first thing on your mind right now, but there are plenty of reason now to sign up for a big spring race!
This article is also being shared on RunHaven today!
Halloween Pictures
So... I know it is mid-November and Halloween is long over, but I just realized I never posted our costumes as I promised. The hubs and I went as Maverick and Goose from Top Gun. In the sake of full-disclosure we wore these costumes for the first time a few years ago. We pulled them out again because they were so much fun last time.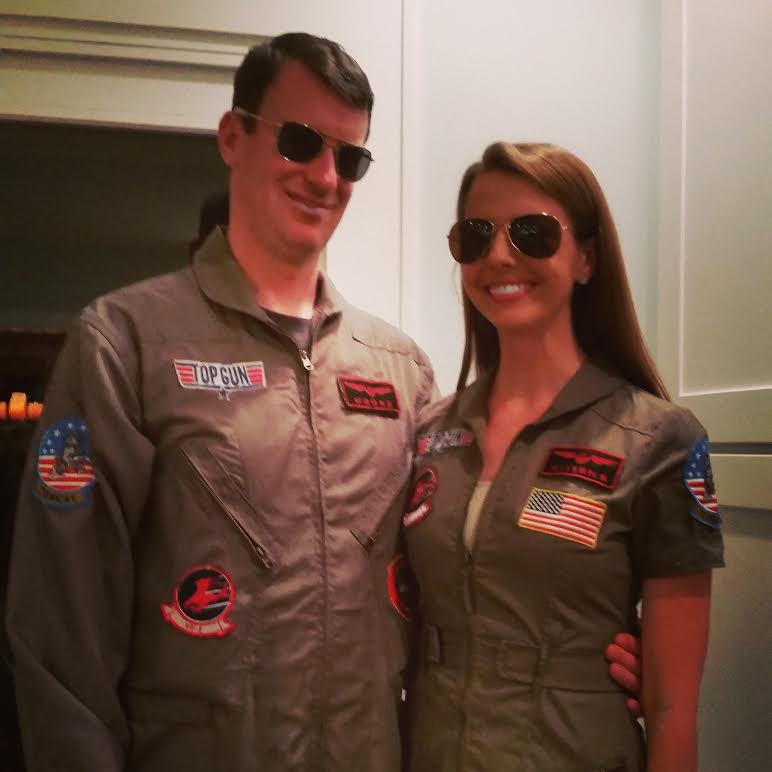 "I feel the need! The need for speed!"
We had a lot of fun! I post a lot of fun stuff like this in an actual timely matter on my Instagram account. 🙂
Happy Wednesday, friends! See you tomorrow with my super awesome Crock Pot Mashed Taters.
On Friday I will be linking this post up to Jill Conyers Fitness Friday linkup. Thank you for hosting Jill!
Your turn!
What is your next race or fitness goal?