Happy Fashion Friday friends!
Today I'm talking about fashion RULES to break! The un-written list of fashion DON'TS you are supposed to follow to be proper. My fashion secret is to break some pretty big ones.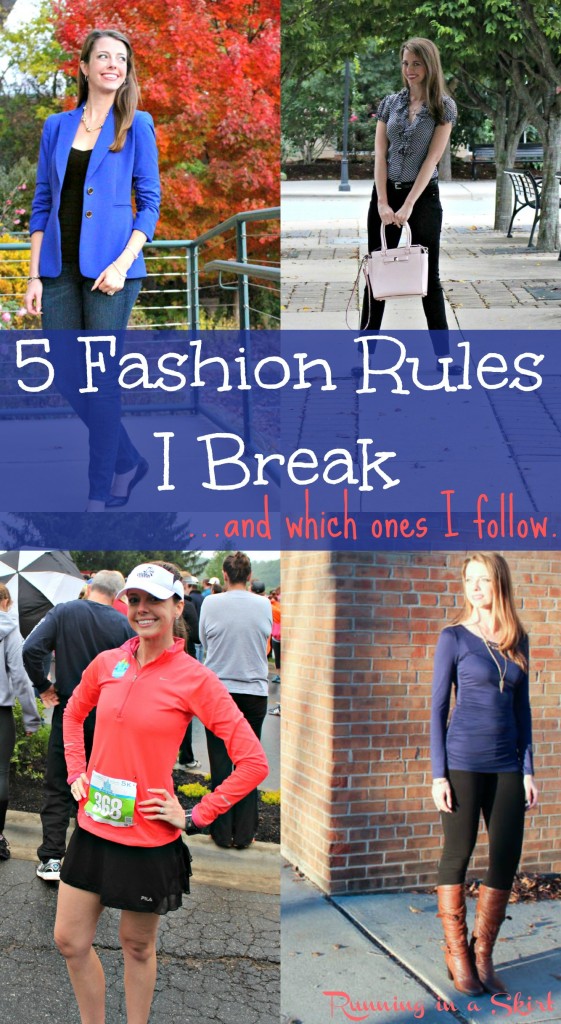 5 Fashion Rules to Break
1- Fashion Rule to Break: No White After Labor Day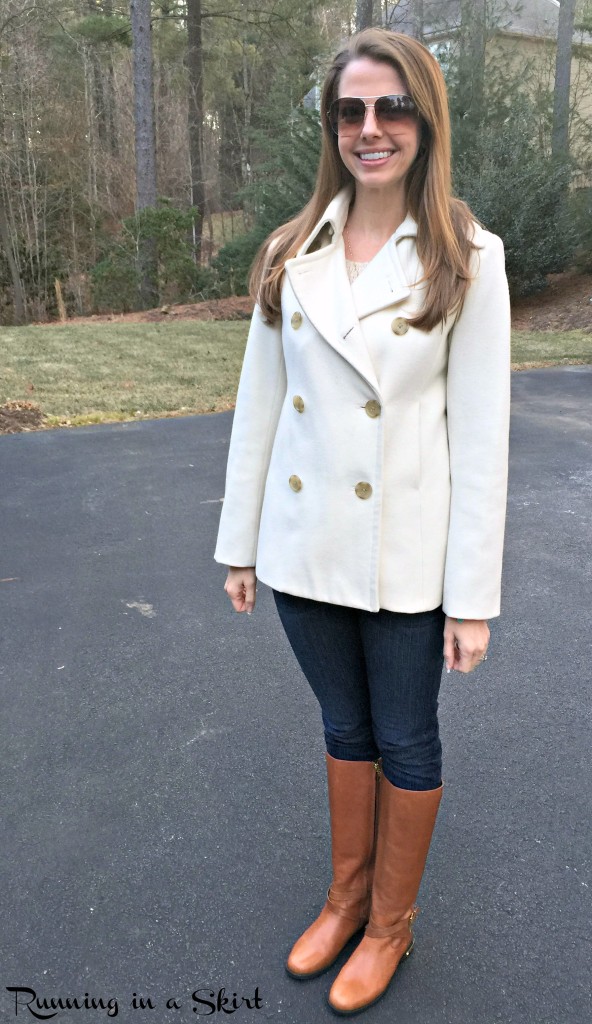 I actually adore winter white coats. I have a wool one, puffy down one and even a puffy vest. I think white has a place in winter wardrobes, but I also try to be careful. All of my eyelet, crochet and thin white fabric goes to the upstairs closet and stays there from Labor Day to Memorial Day, unless I visit the tropics. I guess that's the southerner in me?
2- Fashion Rule to Break: Your Bag Should Match Your Shoes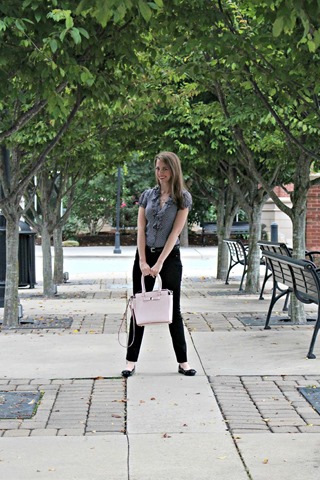 Why not let your bag be the pop of color in an outfit? I love this light pink purse with the black and white polka dots.
I can't carry a chocolate brown purse with black pants though. I just can't.
3- Fashion Rule to Break: Black, Brown and Blue Don't Go Together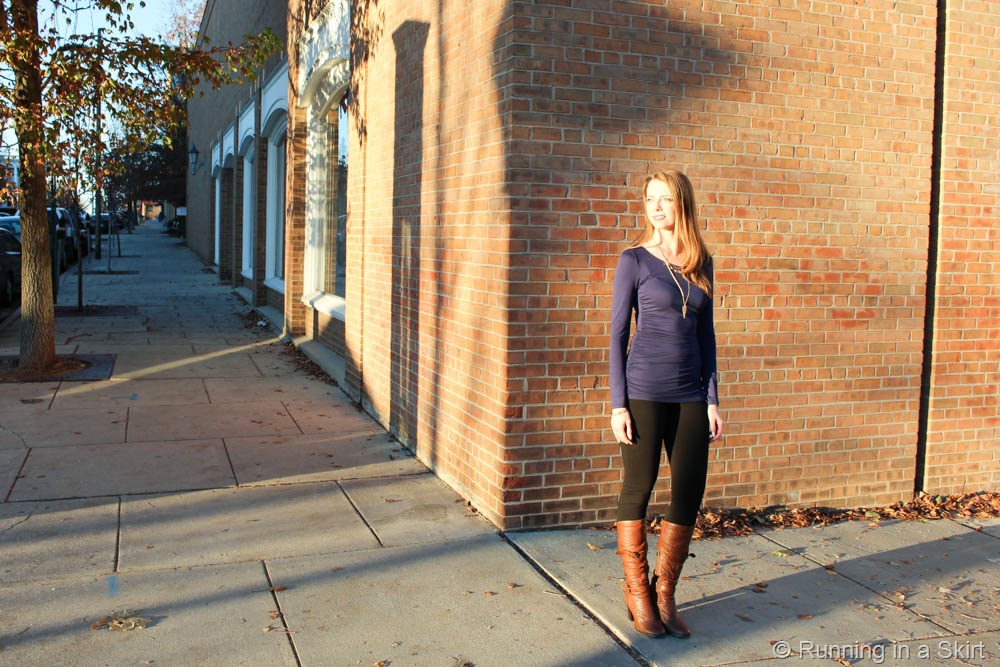 Yes they do! This outfit has it all!
I also really like the current look of matching honey brown accessories with black. Honey brown is a great compliment to black.
4- Fashion Rule to Break: Don't Mix Gold and Silver

My wedding rings are silver and I always wear several silver bracelets that are important to me. I feel perfectly comfortable adding big gold earrings or a long gold necklace to the ensemble. I do try to match the metal in the earrings and the necklace though.
5- Fashion Rule to Break: Sparkle is Just for the Evening

Come on… really? I live to sparkle. I wear sparkly headbands to run. This rule just squashes my glitter loving joy.
No go in my world!
Fashion Rules to Follow
What about ones that I follow?
I don't mix prints
I don't wear tights or socks with open toe shoes.
I put on ALL the accessories I want to wear with an outfit and selectively remove one.
My One Fashion Motto
At the end of the day fashion should be fun and make you feel confident!
Whether or not you follow the "rules" you should always dress in the way that makes you feel the best from the inside out. No judgment from me on which rules you personally break or follow. Remember, we are all on the same team and should build each other up.
Have a beautiful weekend friends!
I'm launching my first official blog video Monday with a big announcement. See you then.
I'm linking up with Courtney, Mar & Cynthia for the Friday Fives.
I'm also linking up with Nicole for the Fit N Fashionable linkup. Thanks Nicole.
Your turn!
What fashion rules do you break?
What fashion rules do you follow?