Hello! Hello!
Happy Monday. I hope you had a beautiful weekend. Mine was busy and filled with happiness.
Friday the Hubs and I went to PF Changs. We got a coupon via e-mail for a free entree, so we were sold. I'm such a sucker for a good coupon. They changed their menu again and I was intrigued by the Kung Pao Cauliflower.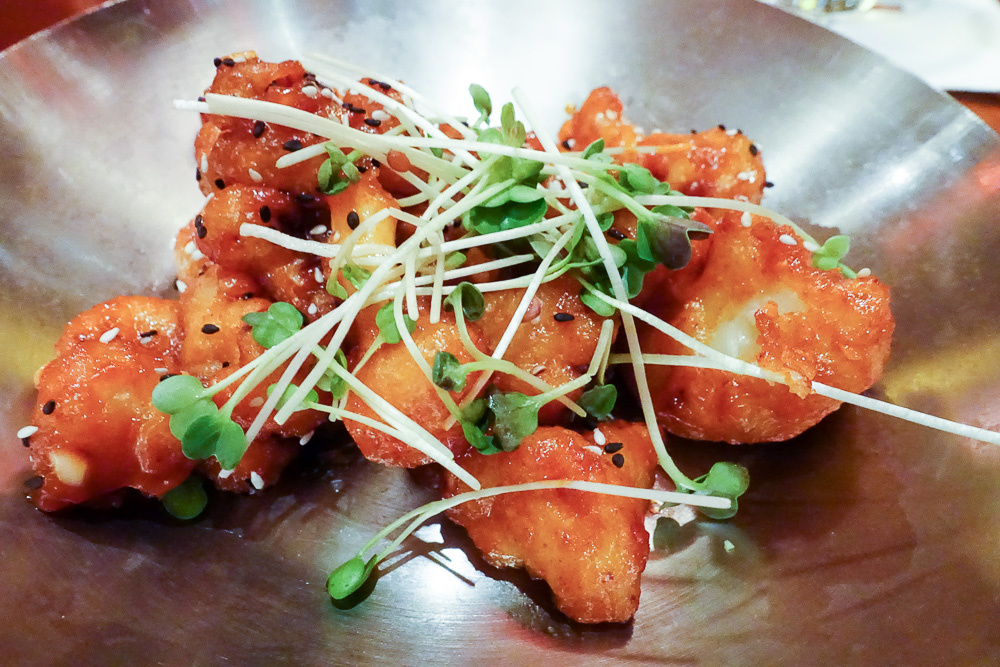 It was tasty, but not my favorite on the menu. Worth trying though! We also got the Vegetarian Lettuce Wraps and Salt and Pepper Prawns.
After dinner we went to get frozen yogurt!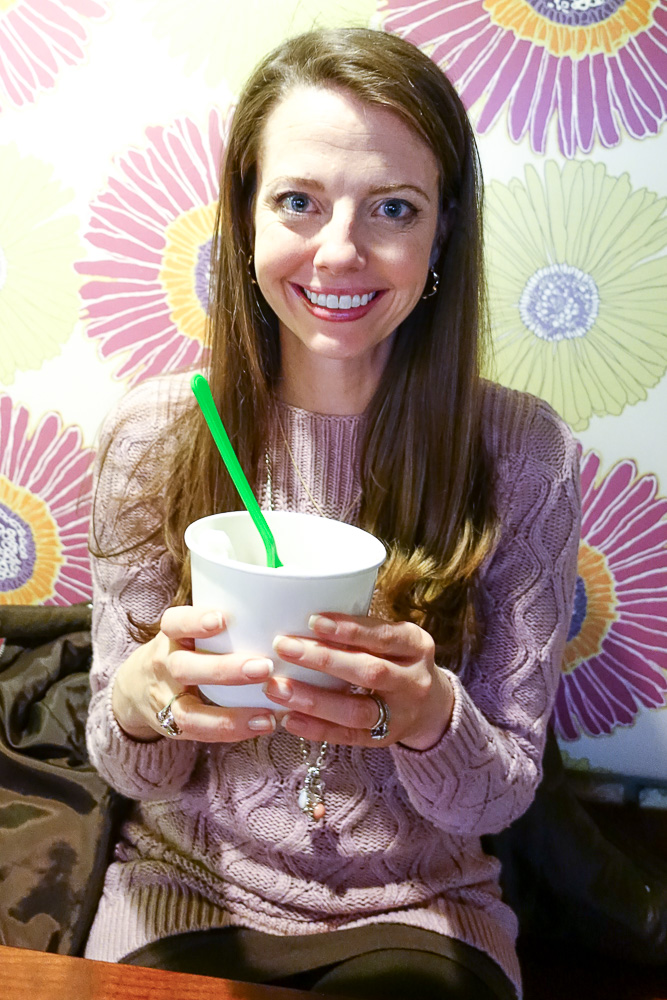 Saturday started off slow. The Hubs left early for work and I was kind of dragging. I was super behind on responding to blog comments so I worked on that and then did an elliptical workout. Luckily that got my energy level back up.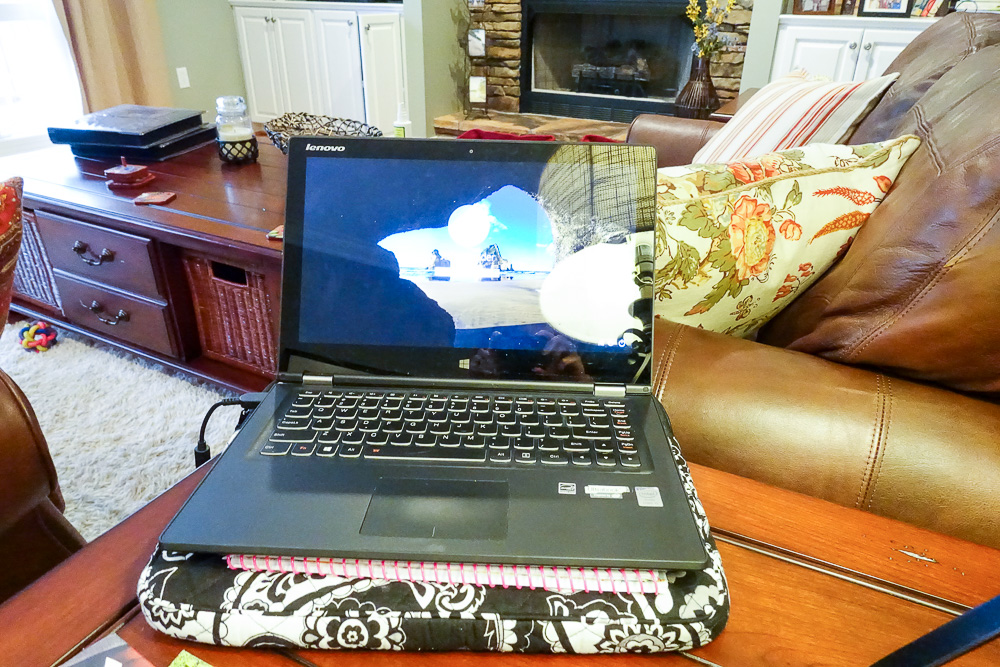 By lunch my college roommate Lori arrived from Charlotte with her son Dylan. We stopped at Green Sage for lunch and I got a Buddha Bowl with tempeh.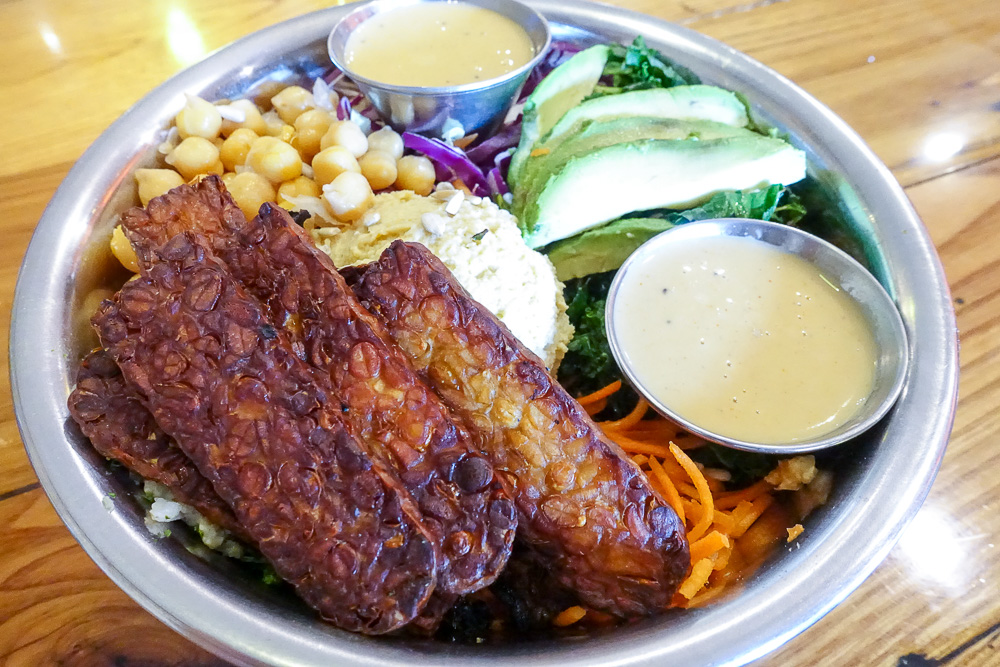 After lunch we went to the Western North Carolina Nature Center to walk around. I think Dylan had grown 6 inches in the few months since I'd seen him last.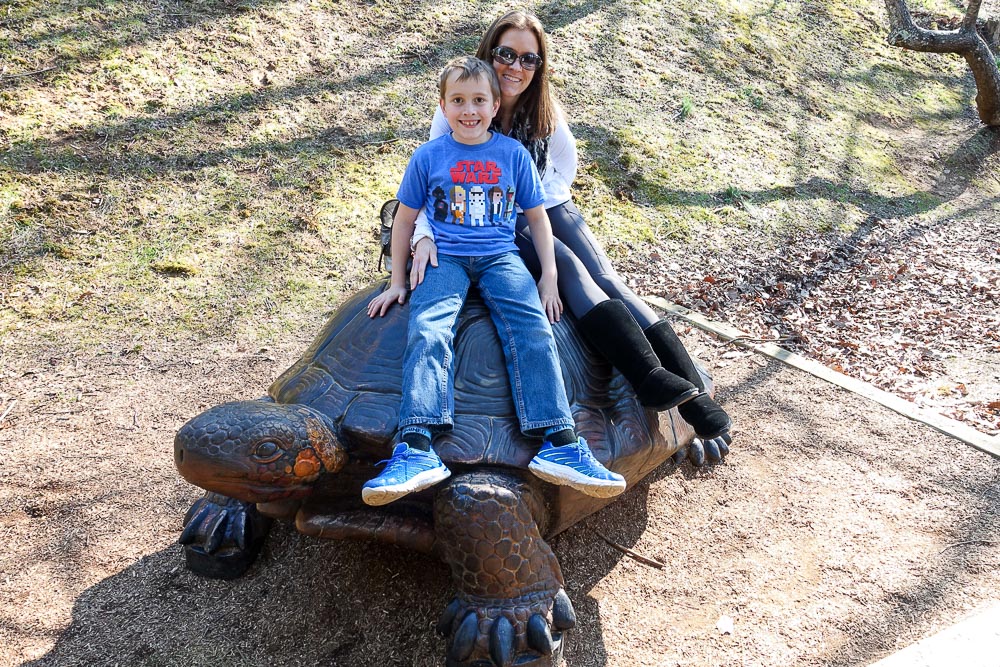 It was a little chilly, but still wonderful to get outside and enjoy the sun.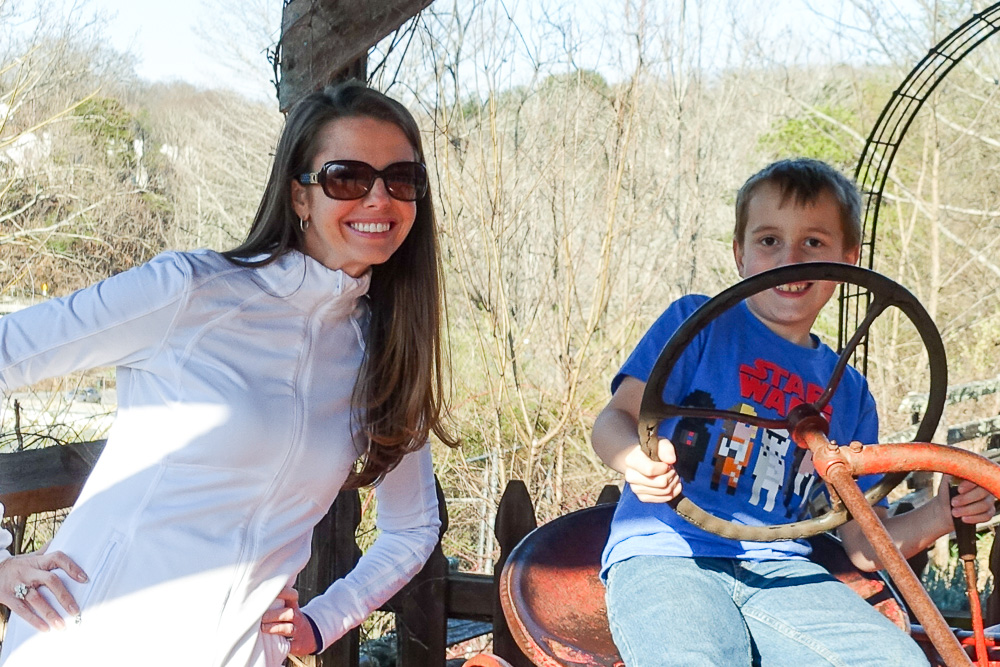 We saw the animals that were not sleeping/hibernating and did their nature trail down to the river. It's a nice place and kept Dylan entertained which was perfect.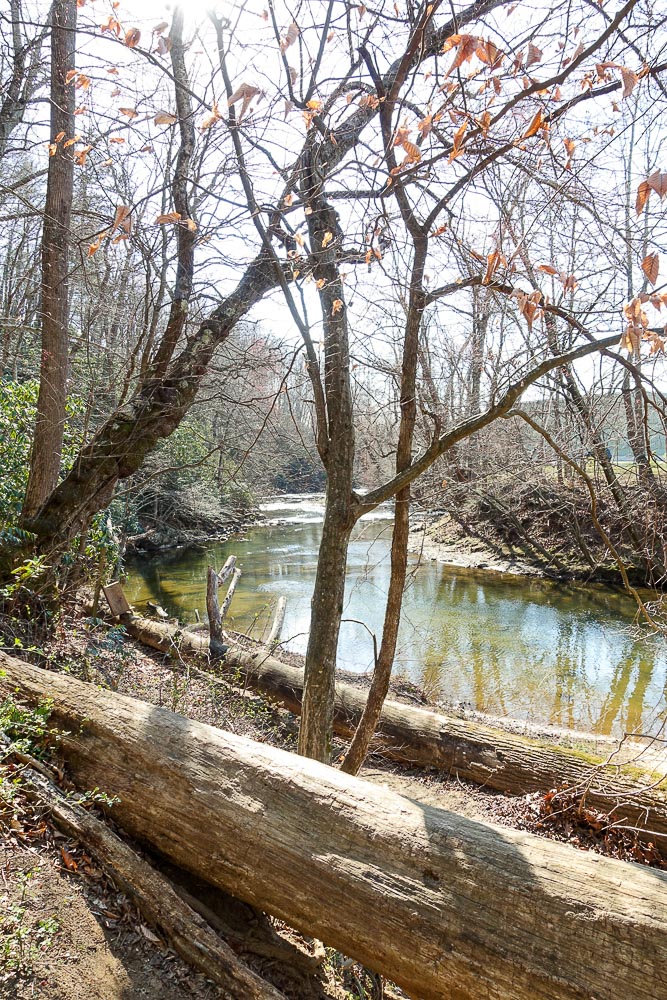 Lori and Dylan stayed until early evening. It was so nice to spend some quality time with her!
I was pretty tired after adventuring all day, so the Hubs and I watched the Diana movie on Netflix (it was ok...) and went to bed early.
Sunday morning the Hubs made breakfast sandwiches before heading back to work. He's so good at making breakfast! I'm spoiled.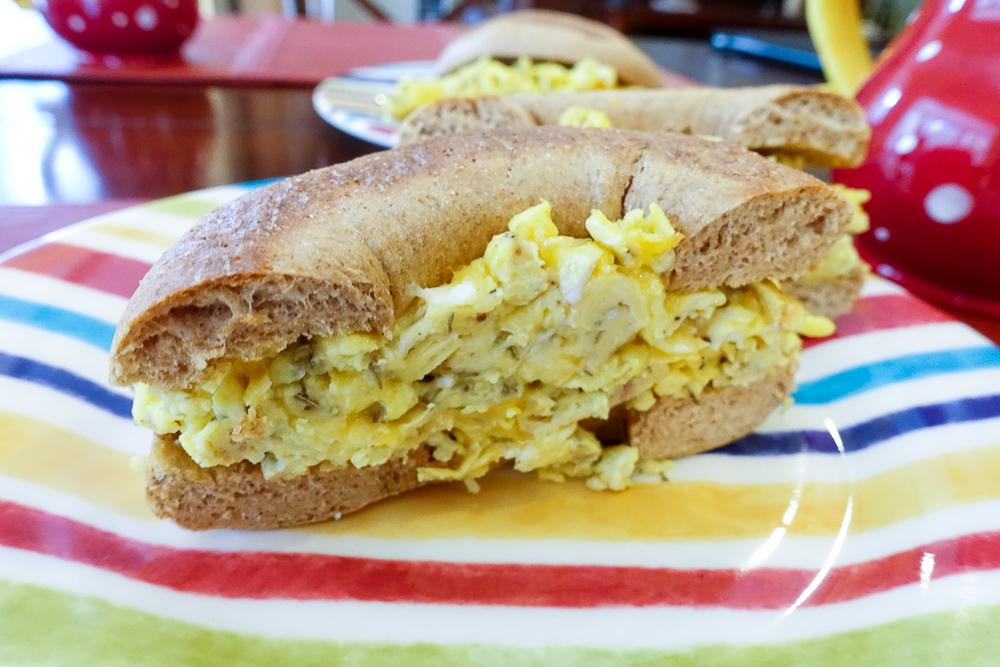 I spent the morning finishing my blog comments (I had gotten WAY too behind) and working on some computer stuff. After I was done I ran a few errands, including stopping by the LOFT for a sale. They have some super cute stuff I picked up for some future Fashion Friday posts.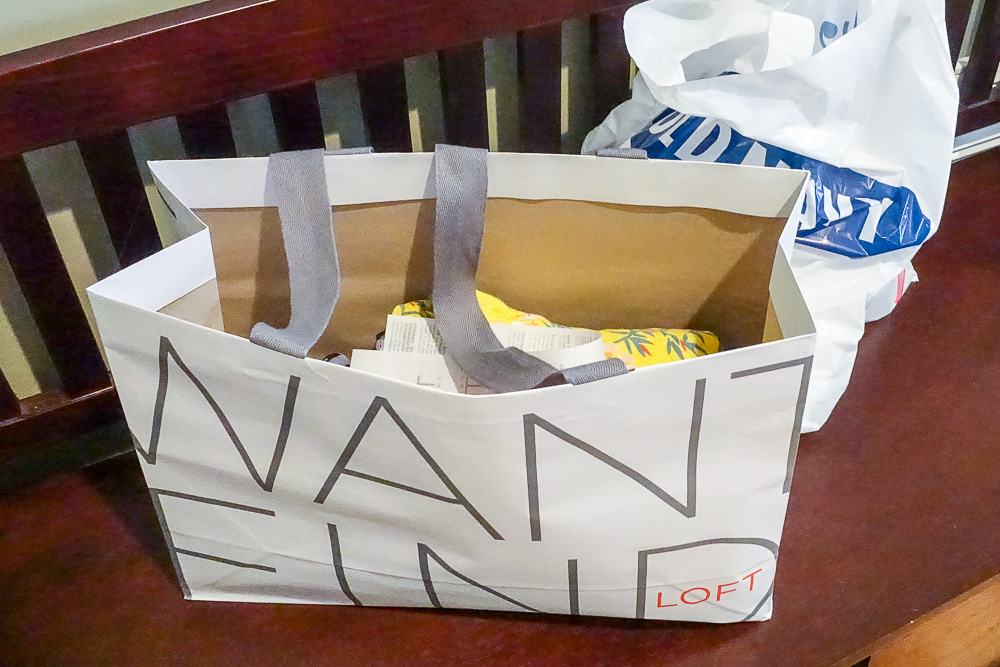 While I was out I stopped by Earthfare to pick up a smoothie. I picked coconut water, pineapple, mango, kale and soy protein! It was amazing.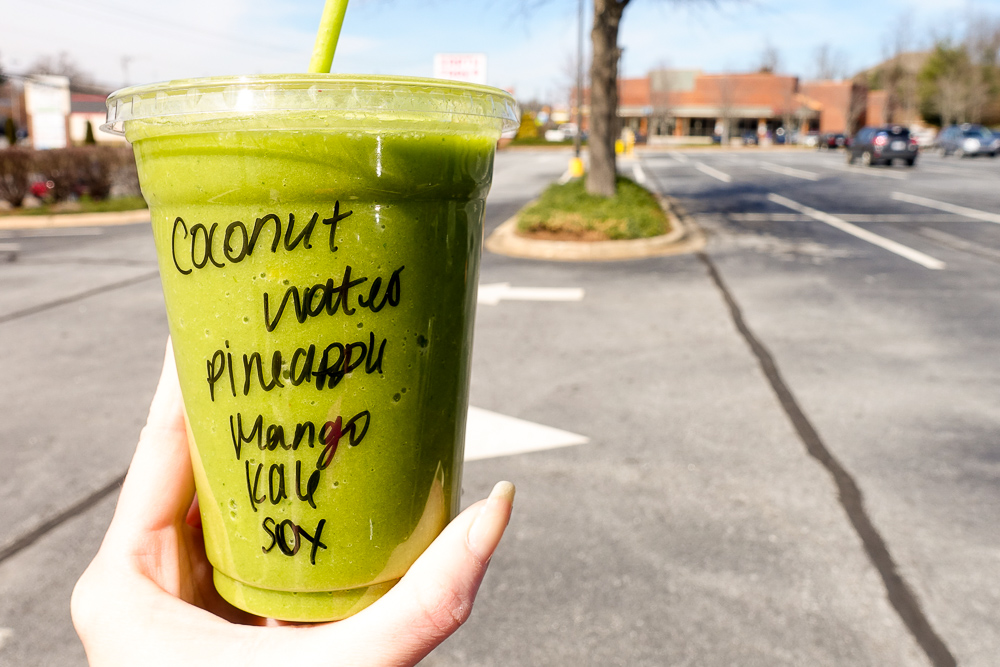 Once the Hubs finally made it home we decided to visit a new local pizzeria called Fahrenheit Pizza and Brewhouse. I'd seen good Yelp reviews for it and I noticed their parking lot really busy, so I wanted to see what the fuss was about.
The place was super casual and incredibly friendly. The owner immediately came over to our table and was very kind.
For the Hubs (I'm honestly not a huge beer fan,) the highlight was a pay by the ounce brew system. He got such a kick out of this and called it froyo for beer! You can have a whole pint or just a taste. They featured a fabulous selection of local brews, so there were lots of interesting options. Beer is a big deal in this town and I totally appreciated the creativity of this!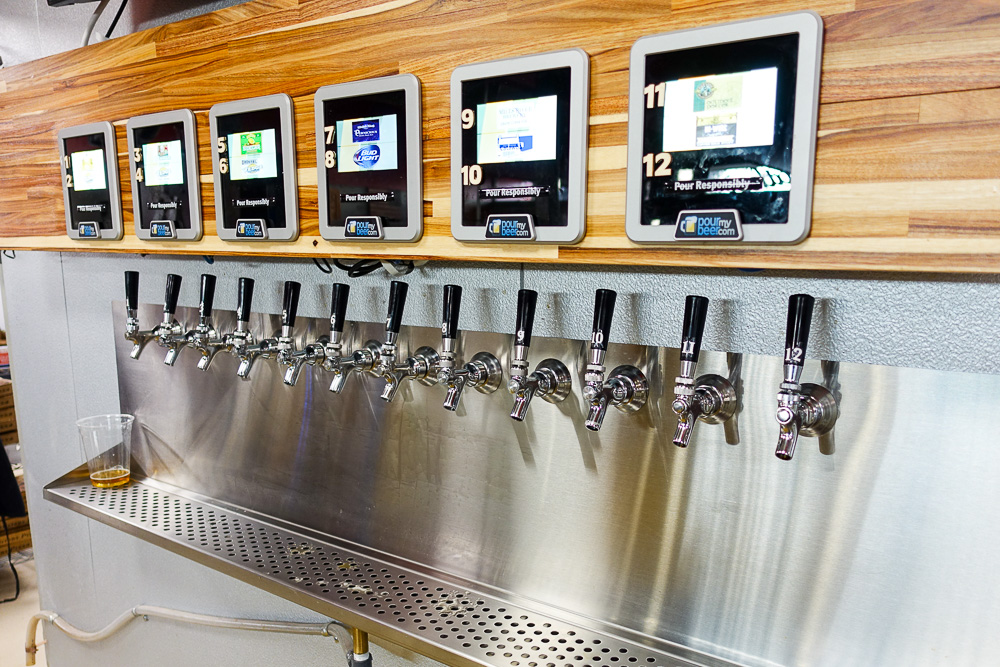 They had good beer, but the pizza was incredible! The owners went to a New York pizza school to train and they brought their skills back to Asheville.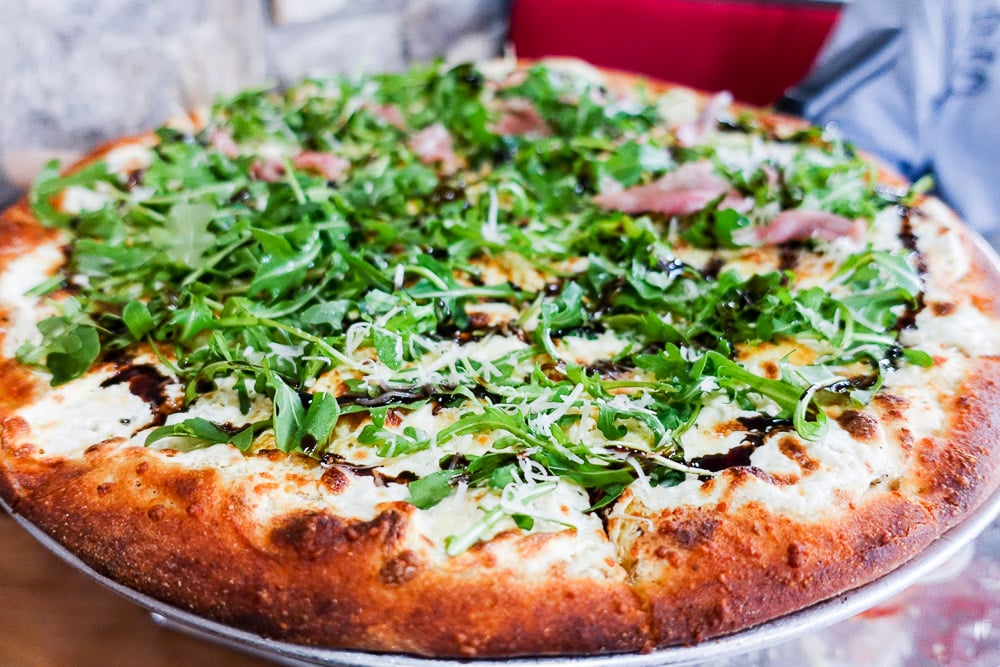 It was totally worth the effort, because we loved the pizza and will be back! Yes, that's arugula and a balsamic drizzle on top. The crust was perfect and the toppings could not have been fresher or tastier.
After dinner we came back home and watched another movie. I had just the right combination of tasty eats, fun, friends and rest this weekend! I hope yours was just as nice.
Just a reminder for local folks, Asheville Humane Society's Dine to Be Kind is this Tuesday! All you have to do it eat out to help animals. I'll be traveling to participating restaurants tomorrow to share some personal thank yous. Get more information here.
I'm linking up with Marvelous Monday.
Thanks for stopping by today! Come back tomorrow for... PEANUT BUTTER CUP OVERNIGHT OATS!!! <--- sorry, just a little excited. 🙂
Your turn!
How was your weekend?