Hello! Hello!
I hope you had a great week. Mine was not that exciting but uber productive, which is exactly what I was craving. It's been too long since I've talked just day to day life stuff, so I thought I'd share some of the highlights. I'd love to hear about your week in the comments below.
Weekly Highlights
Dinner Downtown
Last weekend started off with a fabulous dinner in downtown Asheville at Bouchon. The Hubs and I had our first date there a little over nine years ago, so it's one of our favorite places to go. I've been feeling so tired in the evening and haven't wanted to go out for a big night, but I decided to suck it up and just GO and I'm glad I did. We had a lovely time.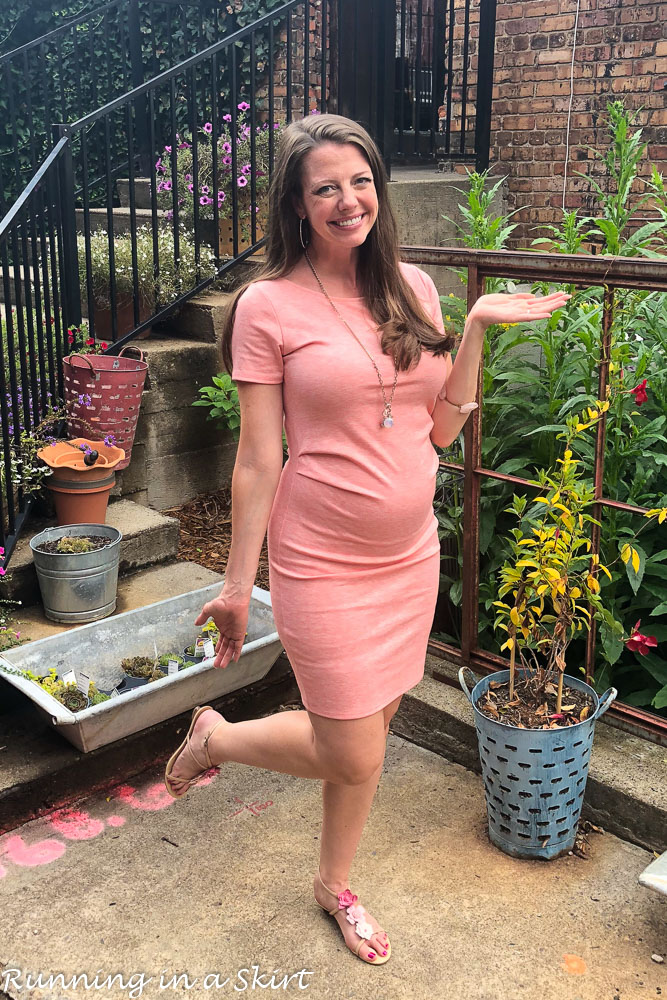 I was so excited when I found out their entire cheese plate was pasteurized. I adore their cheese plate.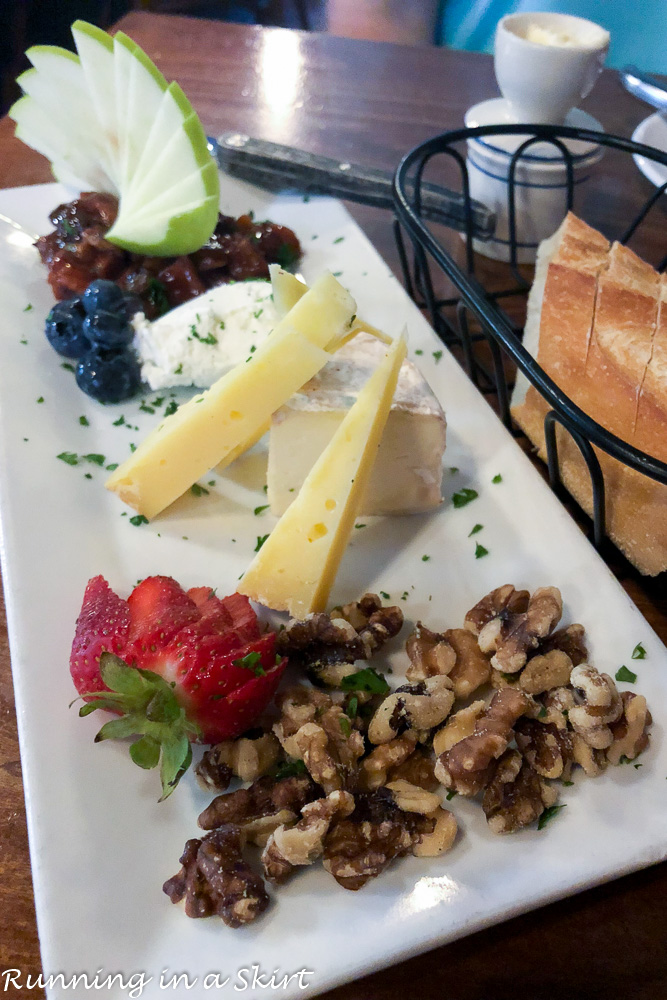 We also both got the mussels, which are our favorite from anywhere we've been.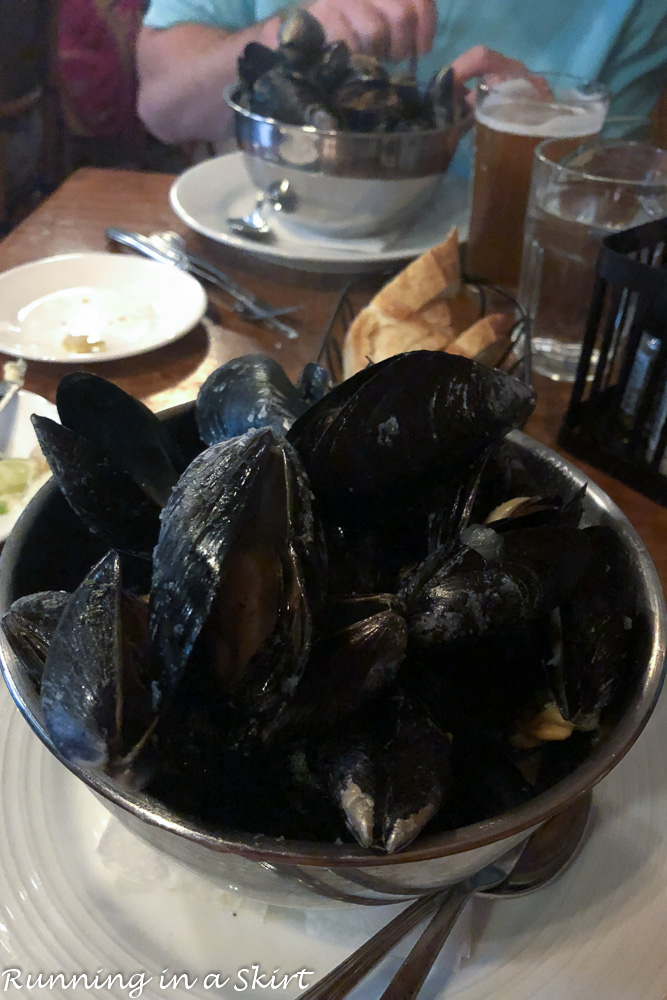 Nesting
A few of the big things I wanted to do before the babies got here was update our basement and reorganize our kitchen. The basement was the one area of the house that we didn't paint or do any work on when we moved in nearly 7 years ago. In that time the CHEAP berber carpet that was in there when we bought the house got destroyed by two senior dogs and one puppy and the paint was looking awful. I knew we'd be spending A LOT of time in the basement with the babies and I didn't want them crawling on the gross carpet. So this past weekend we had the new carpet installed AND got the room painted!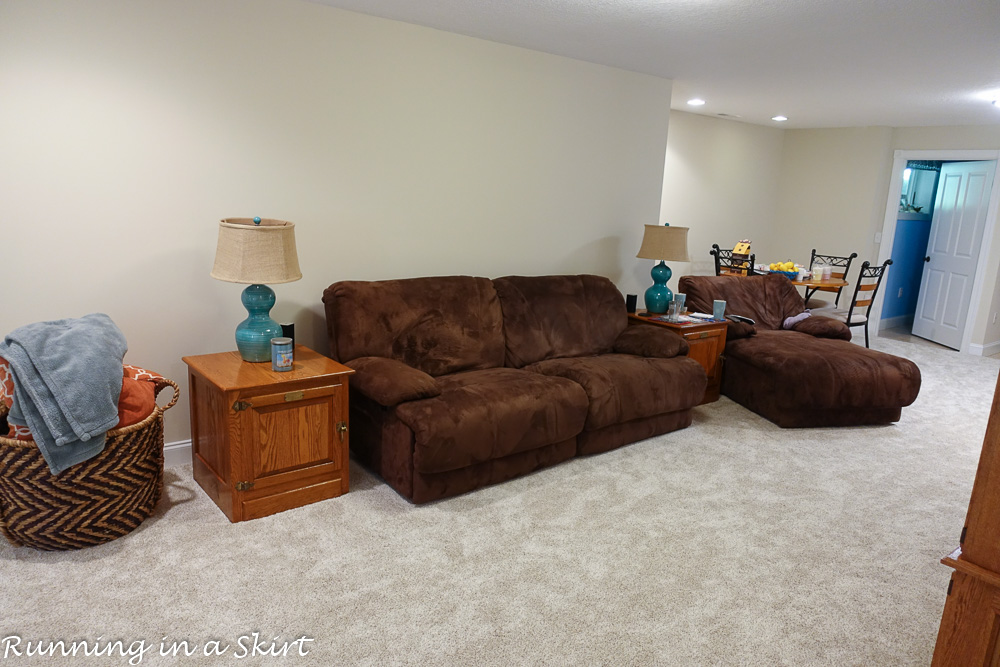 I still need to work on some decor, but it looks a thousand times better.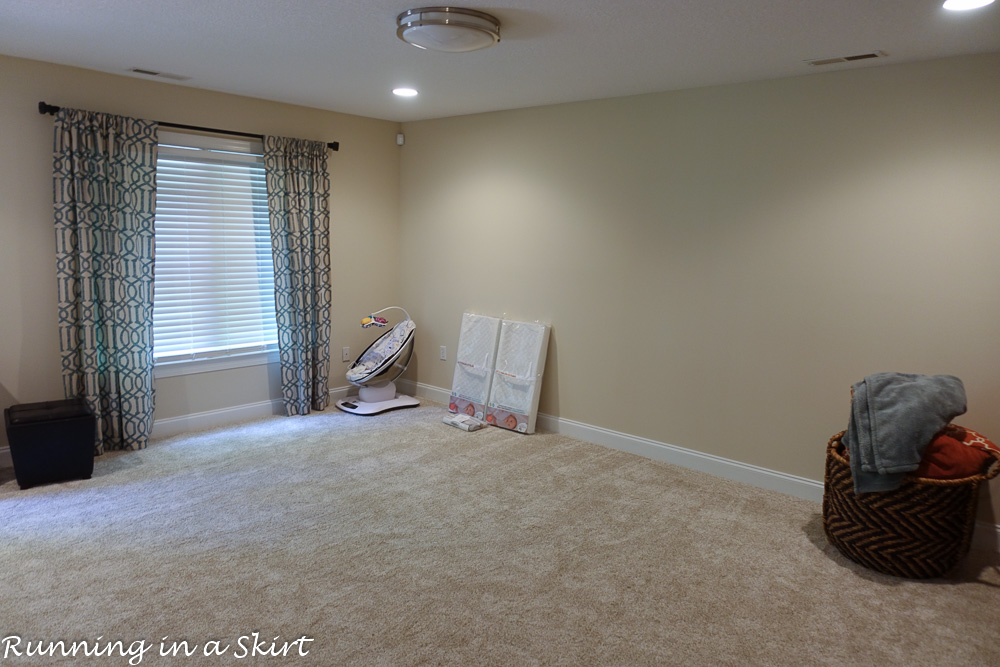 (We started getting baby presents this week too! So exciting!)
Our kitchen also had all sorts of stuff that we weren't using and over time the placement of things didn't always make the most sense. Plus we wanted to clear a couple shelves for baby stuff. So while the work was being done downstairs the Hubs and I spent a big chunk of the weekend pulling everything out of the kitchen, getting rid of stuff, cleaning and putting it back in a way that made more sense. It was a royal pain in the rear, but WOW it feels amazing now that it is done. Since I spend SO much time in the kitchen creating recipes and just cooking day to day I adore that my space now works better for us.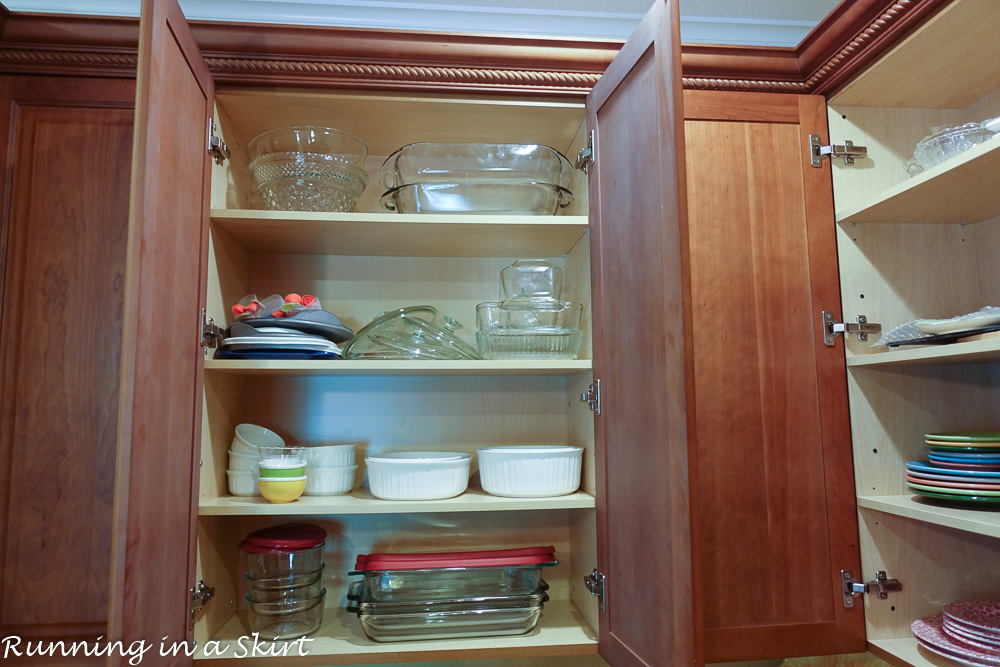 I guess now it's time to actually start nesting the nursery?
Random Eats
The weekend started off with the Hubs PANCAKES! He makes the best pancakes. Since I've been working hard to get enough protein each day ALL my mornings have started off with eggs, so it was nice to mix it up.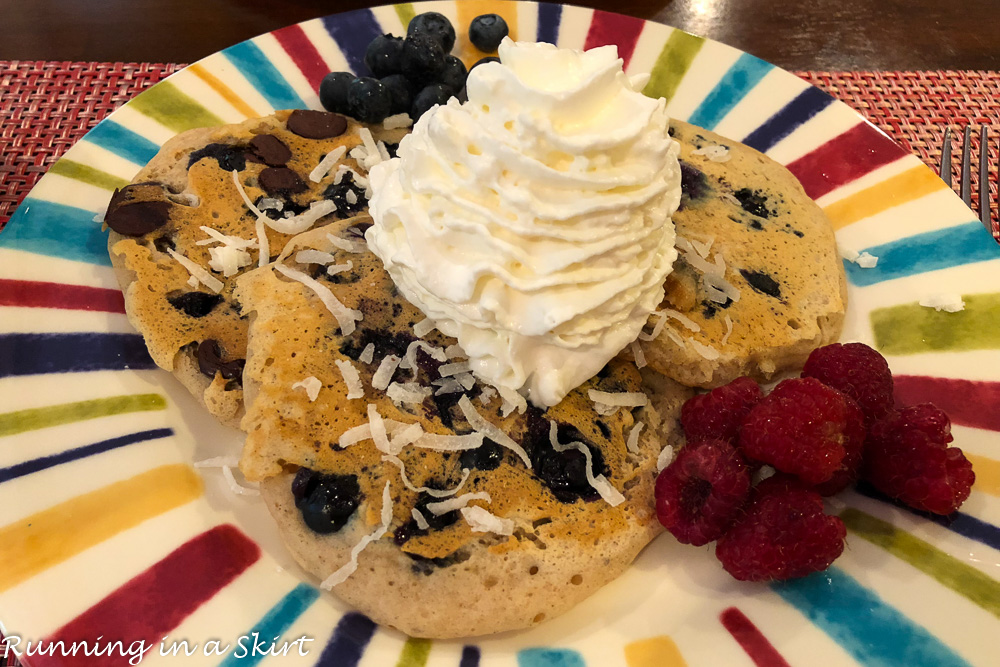 Our kitchen was torn apart Saturday the Hubs and I also went out to dinner Saturday night. We tried the White Duck Taco and South Asheville and it is super cute. I loved their outdoor space and the tacos were delicious.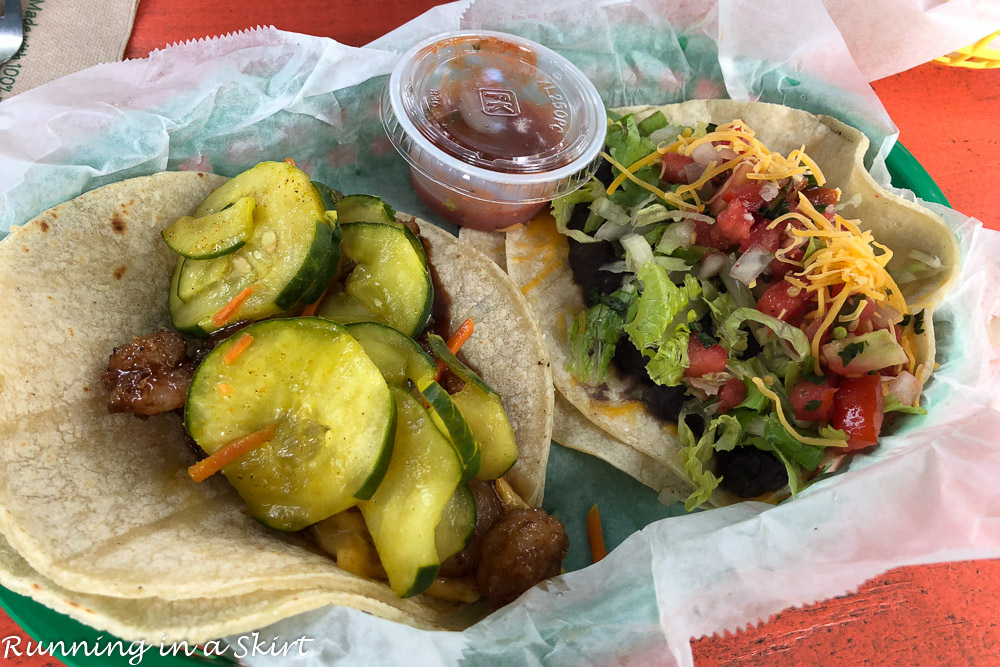 I went to my first official prenatal yoga class this week and really enjoyed it. I think it helped a lot with some of the soreness I've been feeling and improved my mood some. Since I was out around lunch time and by myself I stopped at Whole Foods on the way home and got the most random plate of food. Basically, this is what happens when you let a pregnant lady loose at a food bar. lol!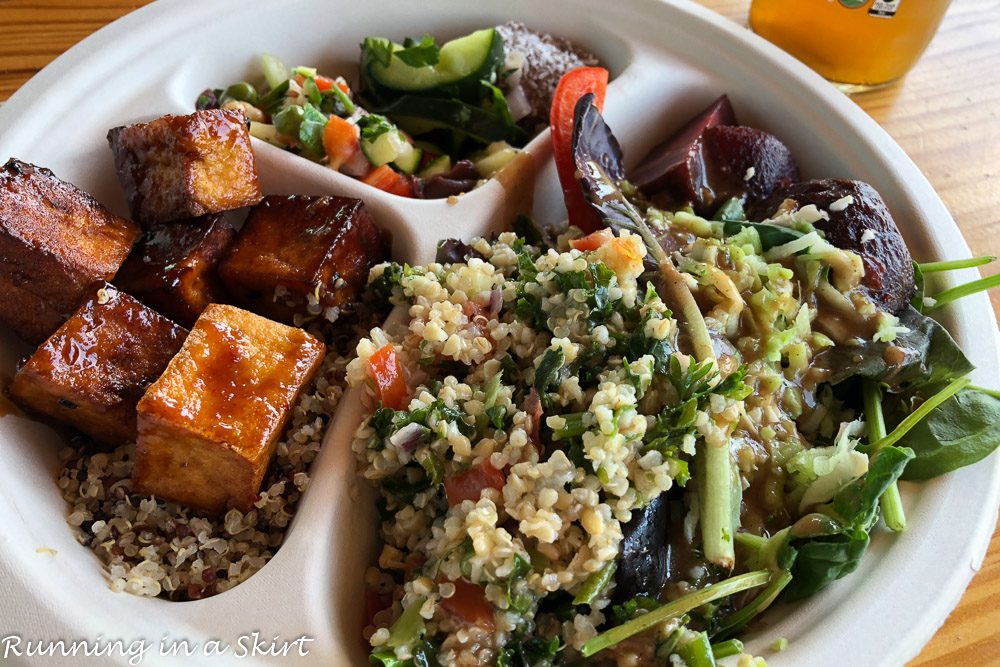 Lots of Outside Time
I've been trying to get out of the house as much as possible this week and just enjoy the sunshine. As y'all know I adore summer and I'm sad it's coming to an end so I've been trying to soak it up. That's meant lots of times outside with Makena.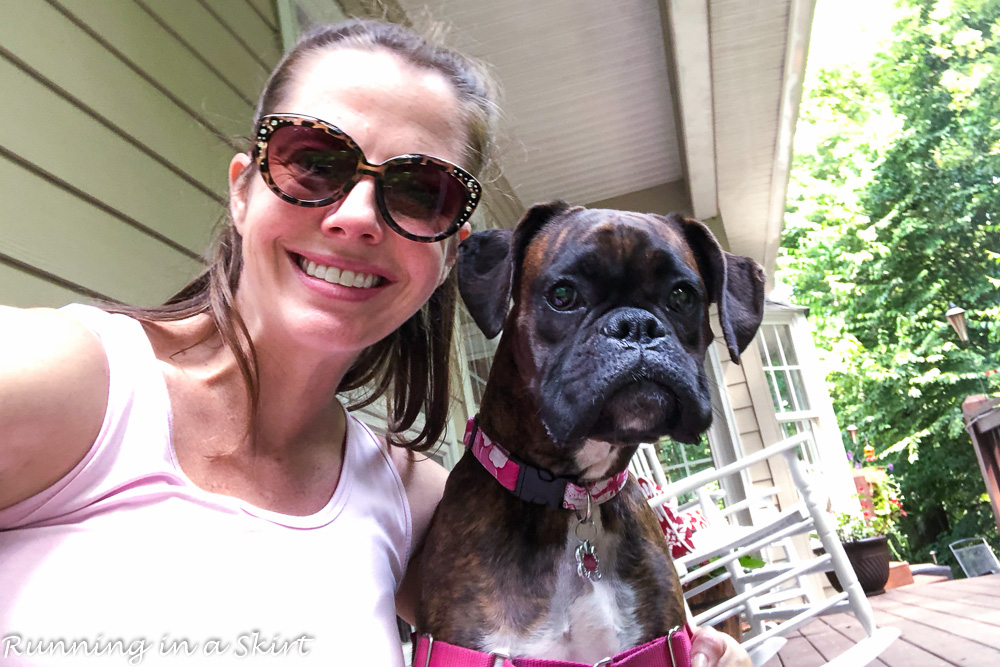 She loves being outside too and this is the face I get when it's time to go inside and work.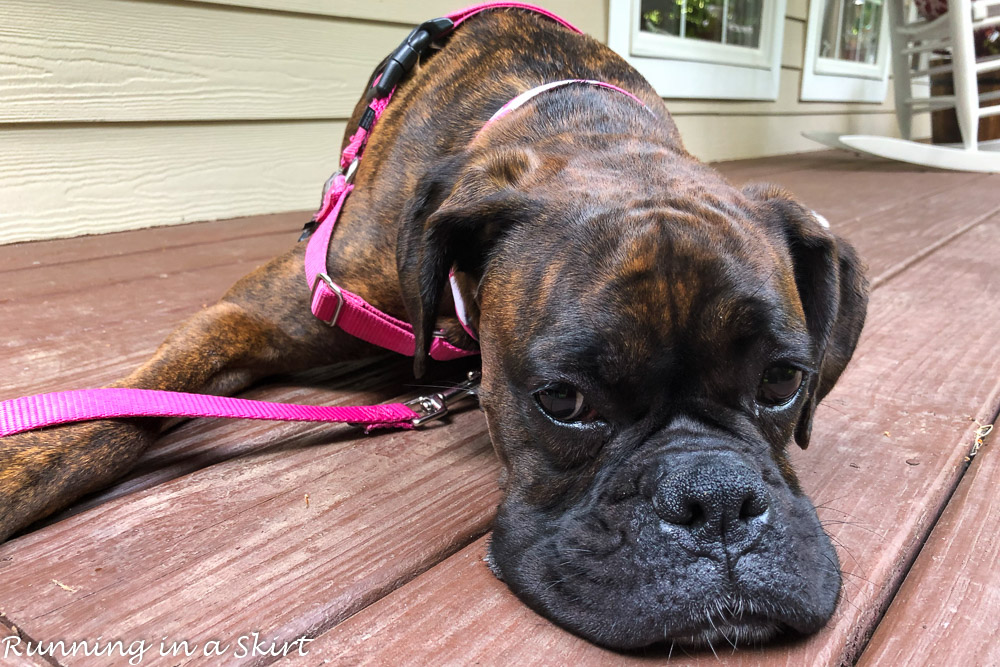 AND I'll leave you with some random advice I stumbled across this week. Just a little food for thought...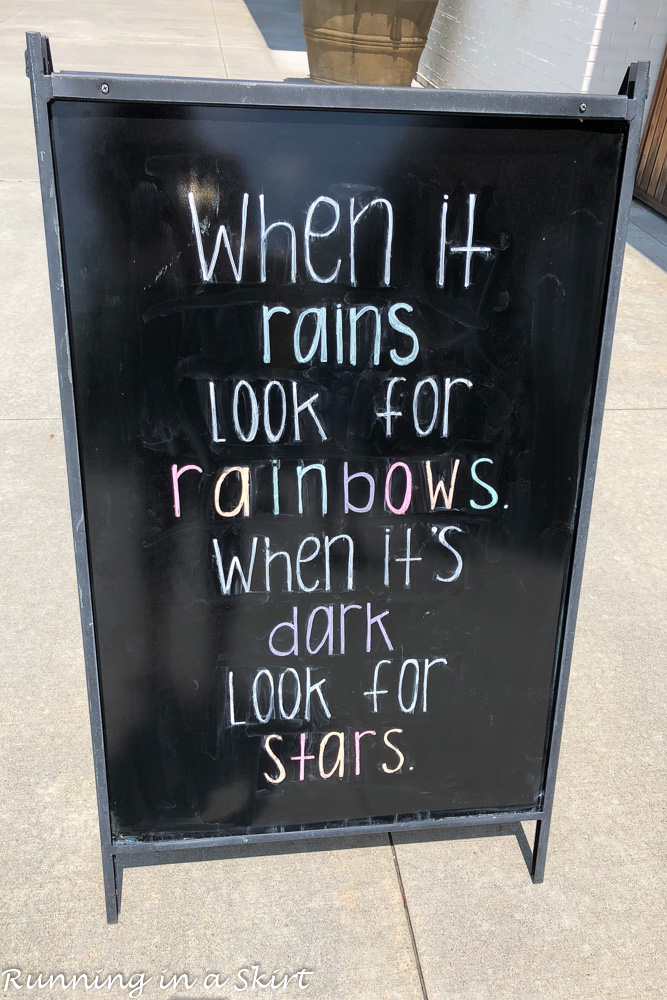 Later today I'm heading to Columbia for a few hours for my SIL Megan's baby sprinkle, then my inlaws are then stopping by for the rest of the weekend! I'm hoping to do some summery things and eat some good food. I hope you have just as lovely as a weekend planned. See you on Monday!
Your turn!
How was your week?