Hi guys!
It's been a nice week full of all kinds of adventures. I'm definitely feeling a bit better this week about everything and have come to terms with just having to be a bit more careful again. I'm sad we're back in this place but I'm just trying to not get upset about it. I'm hoping to be creative and still find things to do.
On Friday the twins and I went on a little adventure to the Biltmore. We walked around the reflecting pond and river picking up sticks, rocks and exploring. We even saw some horse riders, which was exciting for the twins.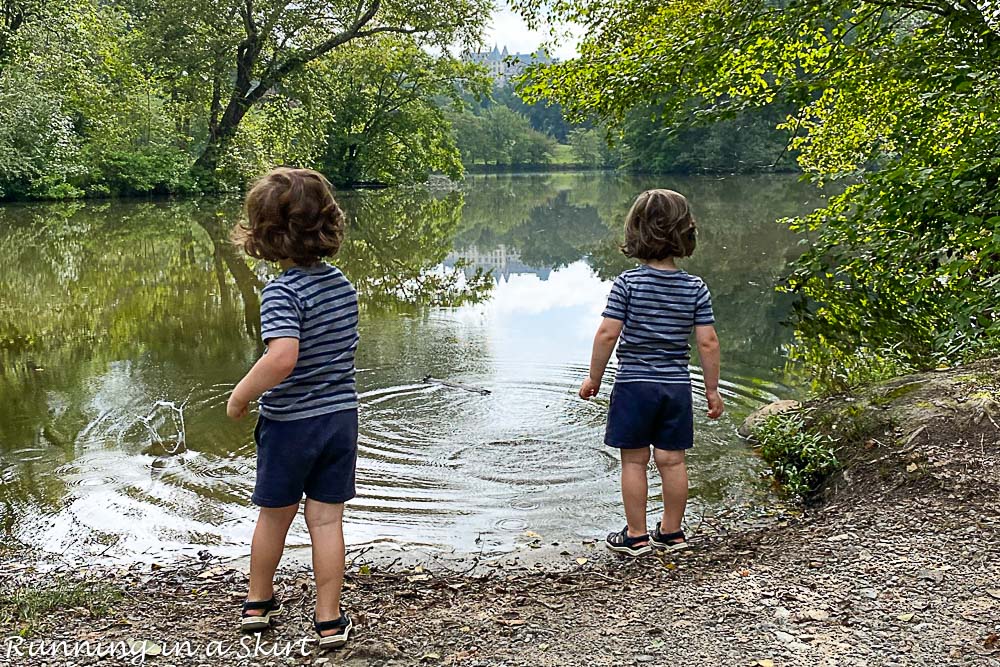 I got them both smiling for a photo but getting them both smiling together is asking too much. 🙂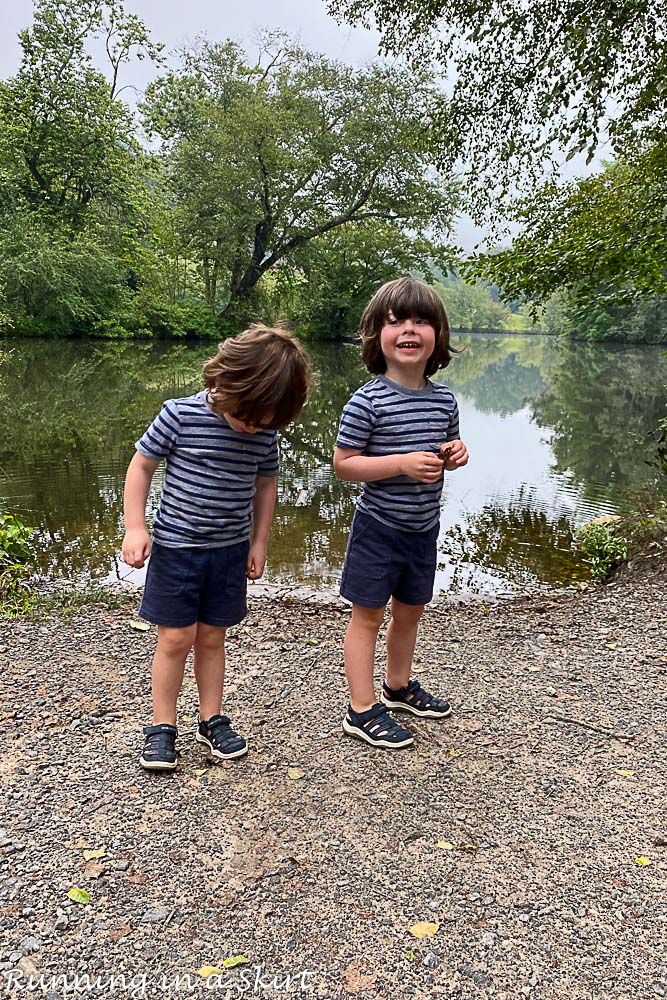 They were being super cute! I actually love our super-simple water adventures. The boys can make an entire morning out of finding and throwing rocks in the water.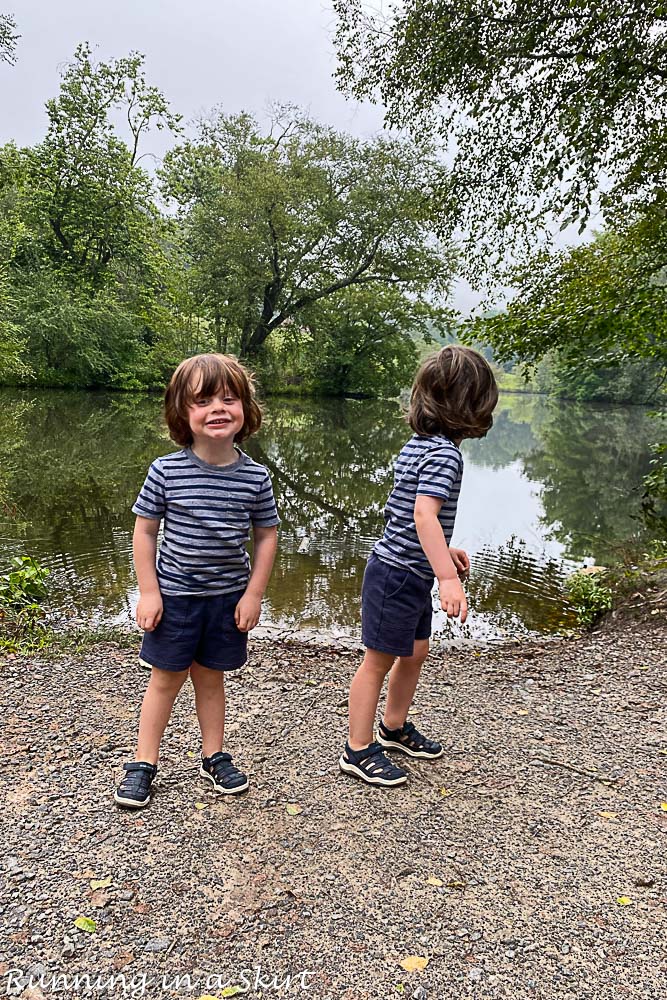 On Saturday the Hubs and I got to go out on a date!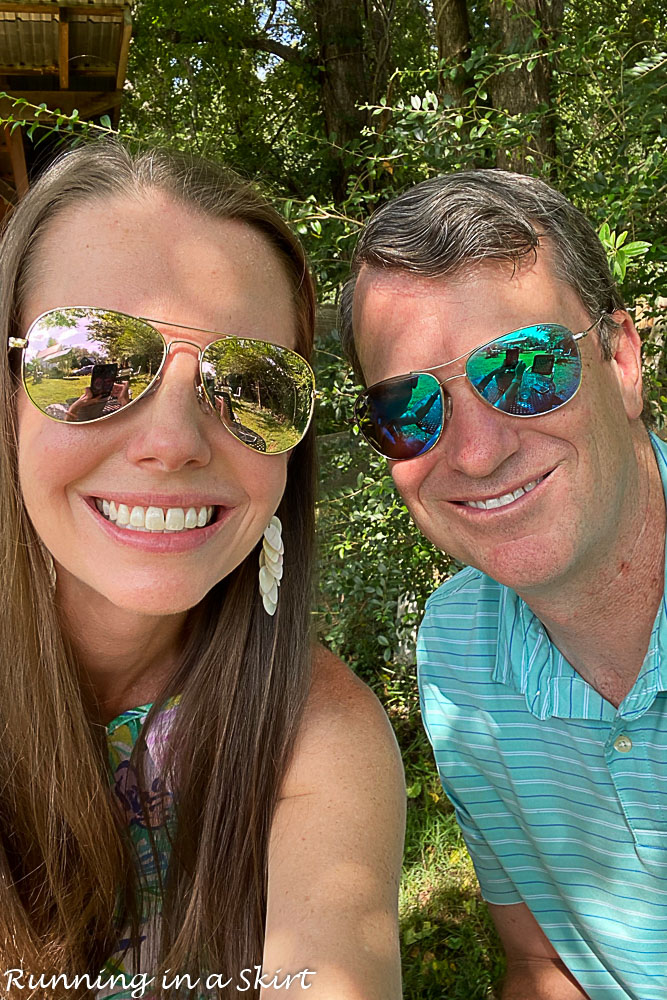 We went to Looking Glass Creamery where we knew the tables sit far apart and we could enjoy some time out of the house.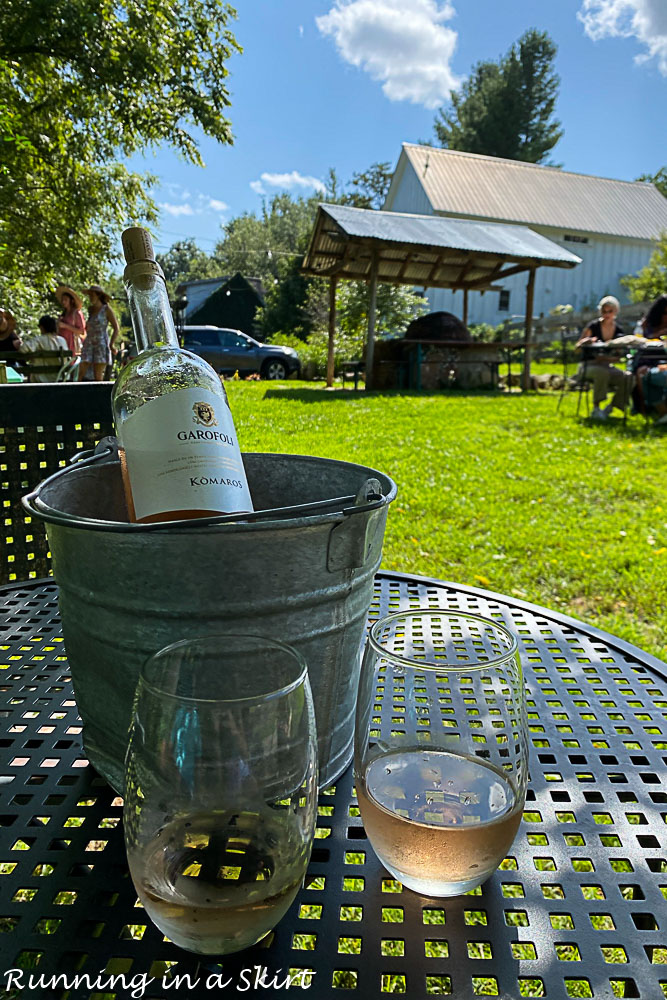 Don't they make the prettiest cheese plates?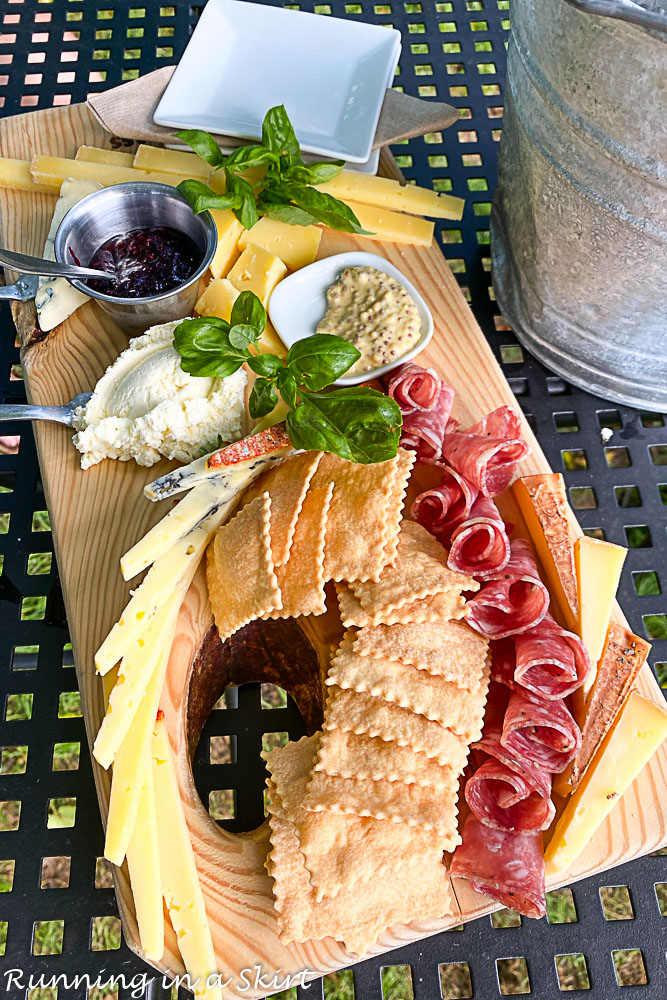 We also got some Surf and Brew outside on our way home which was incredible.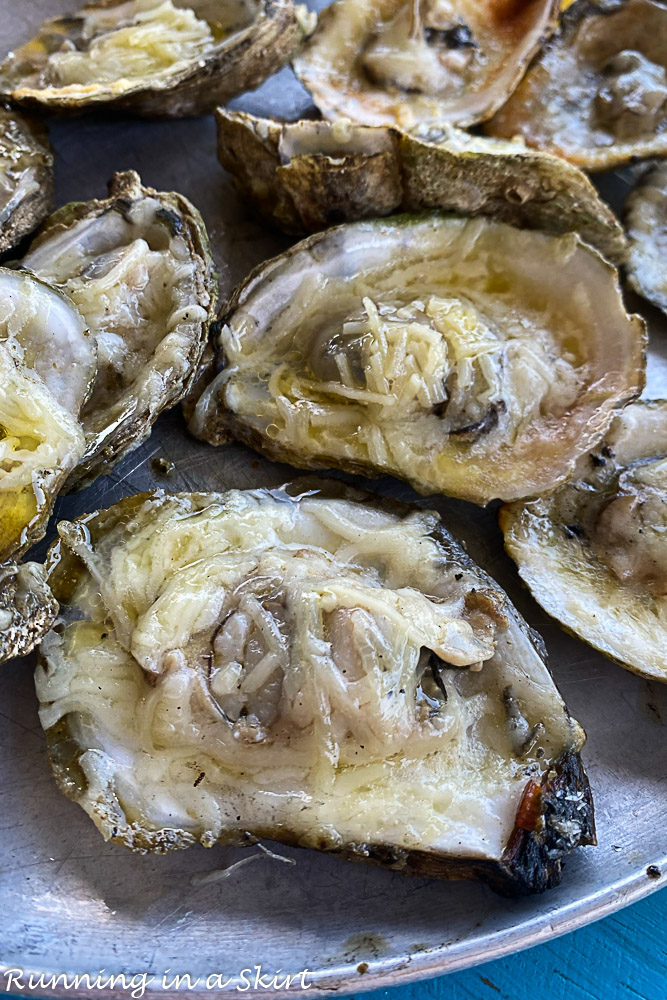 On Sunday we had a fun water day with the twin's pool and slide. I can't believe we're only going to have a few more weeks (if we are lucky) of weather like this.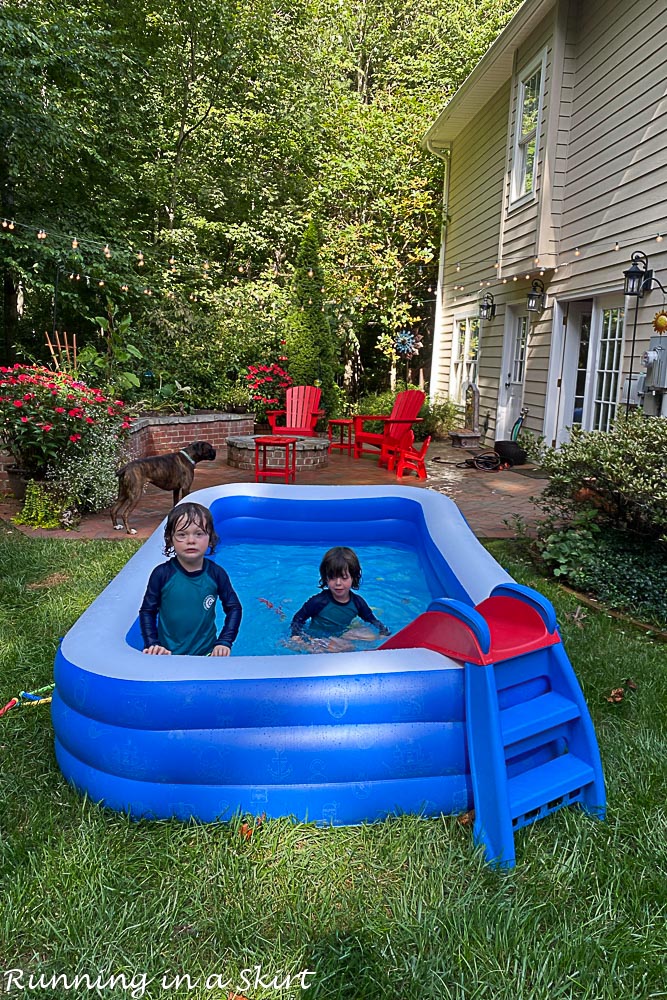 I feel like summer went by so fast so I'm trying to fit in all kinds of summer fun like popsicles and water play.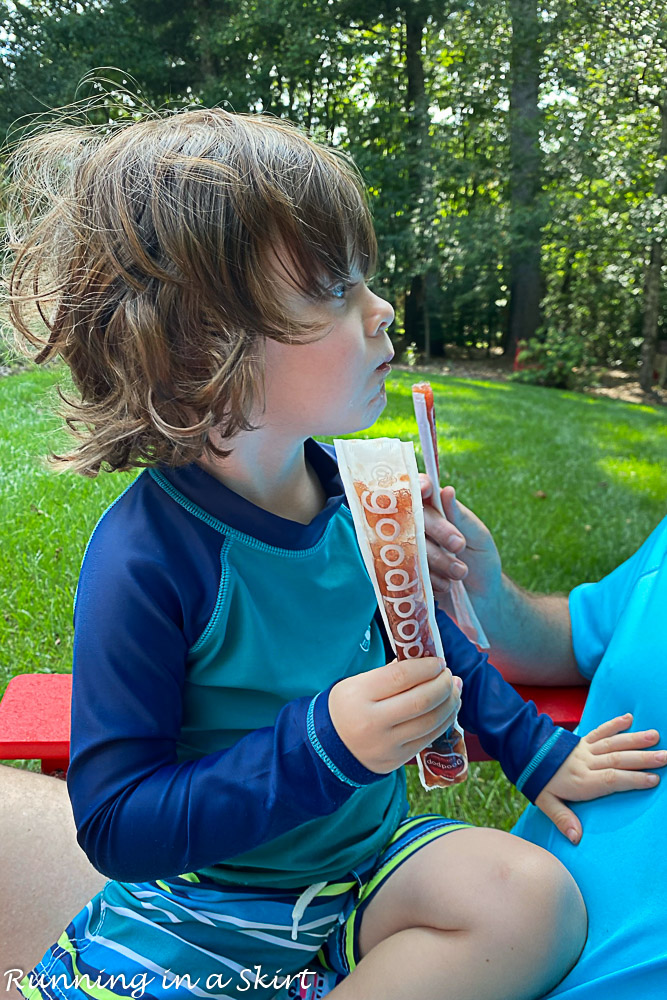 To be honest with you though the most exciting thing that happened this week was our neighbor's construction project dumped a giant pile of rocks right by our house. The boys played in it all week with their construction trucks and honestly had so much fun.
They were filthy but so happy. I sure love having little boys.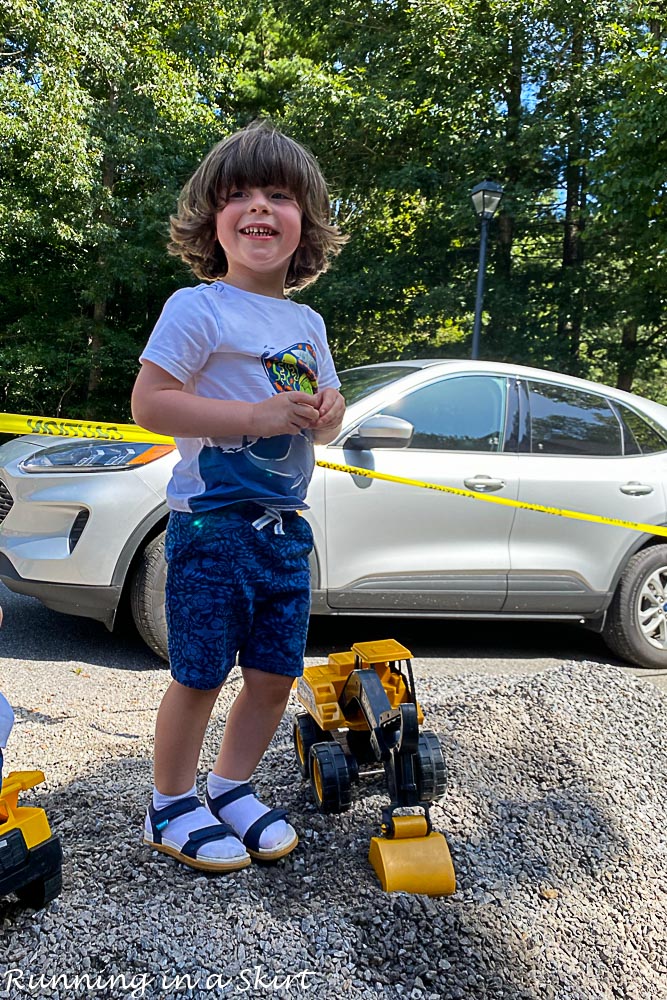 I can't believe this weekend is already Labor Day weekend. I'll be holding onto the warm weather and summer as long as I can.
The boys are scheduled to start preschool on Tuesday. Send us prayers for health and happy drop-offs!