Hi guys! I've got lots of fun stuff to catch you up on this week including the most adorable strawberry farm I found in Hendersonville.
I'll kick things off with another article that was just published on HealthGrades called "How I Control My Asthma Instead of Letting it Control Me." I have loved sharing more about my asthma story on their site. It would help me a lot if you could pop on over there, read it, and let me know what you think! Here's a small excerpt...
As someone who strives to live a healthy lifestyle, it was very humbling to be limited by asthma, and it felt like my condition had taken over my life. Over time, I've learned to manage my asthma and it's now well controlled. I still have it, but I can now say that it is just a manageable part of my life.

If you are fighting what feels like a losing battle with asthma, know that it is possible to get on top of this chronic illness. Here's how I control my asthma instead of letting it control me.
Keep reading here...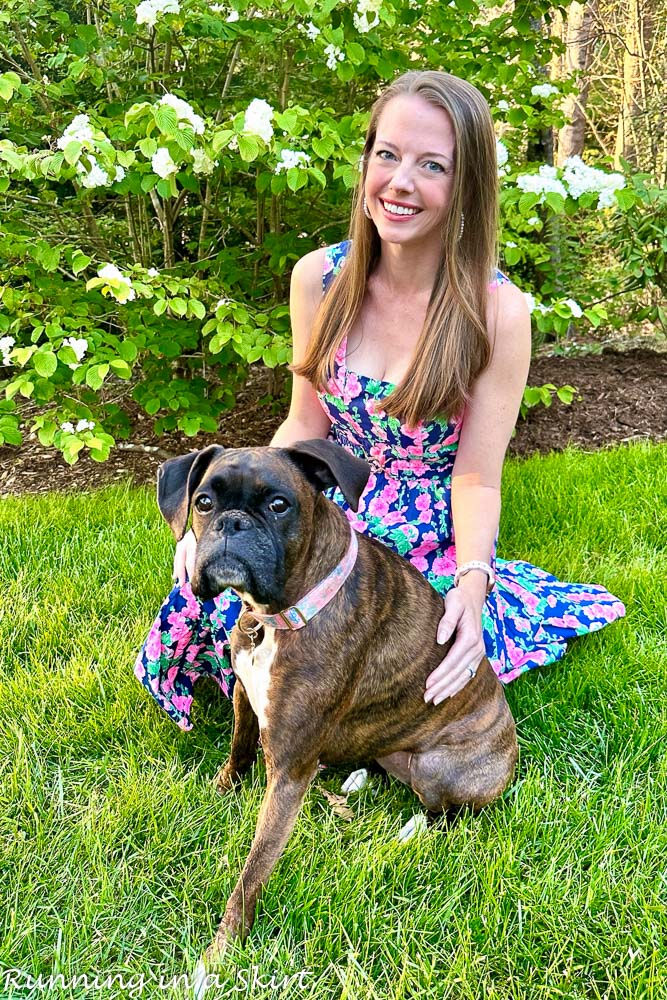 Another highlight of our week was going strawberry picking at Pressley Farms in Hendersonville.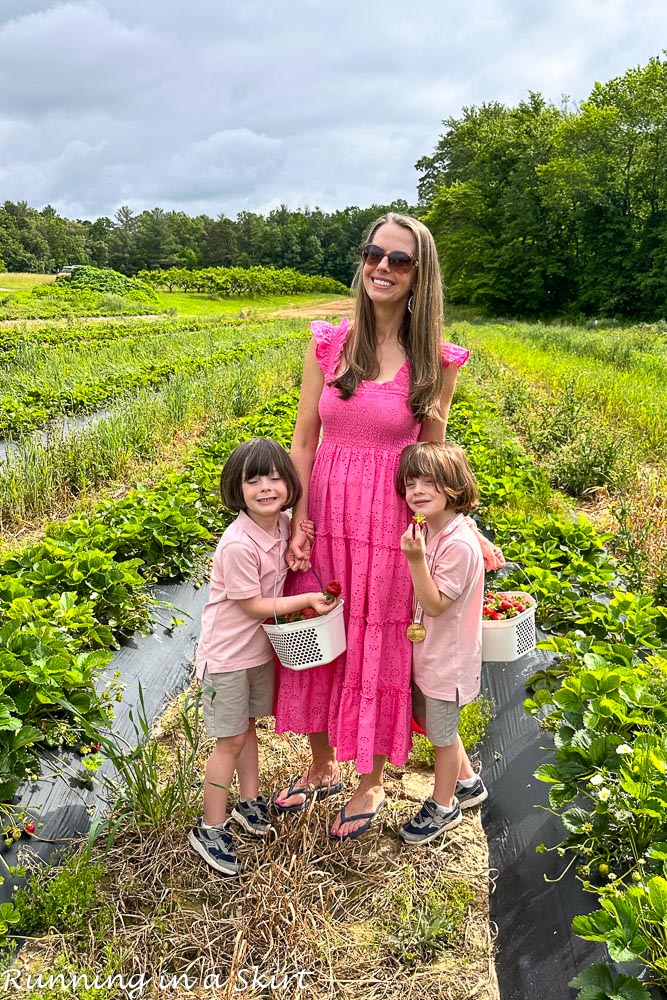 The farm is so charming and does some picking, plus offered strawberry slushies and tractor rides for the family.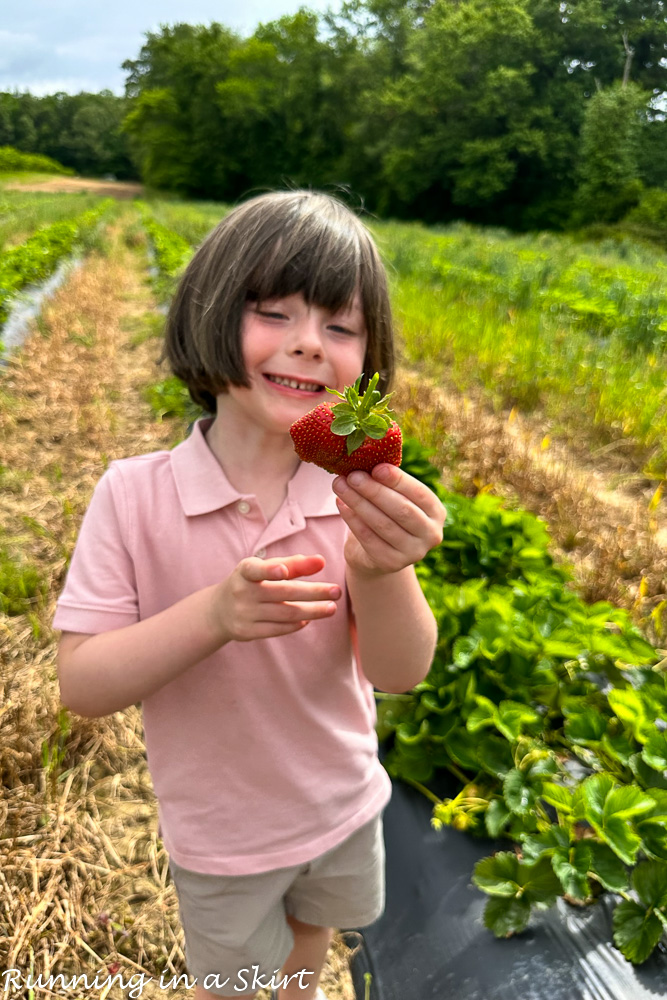 The boys loved picking all the ripe berries.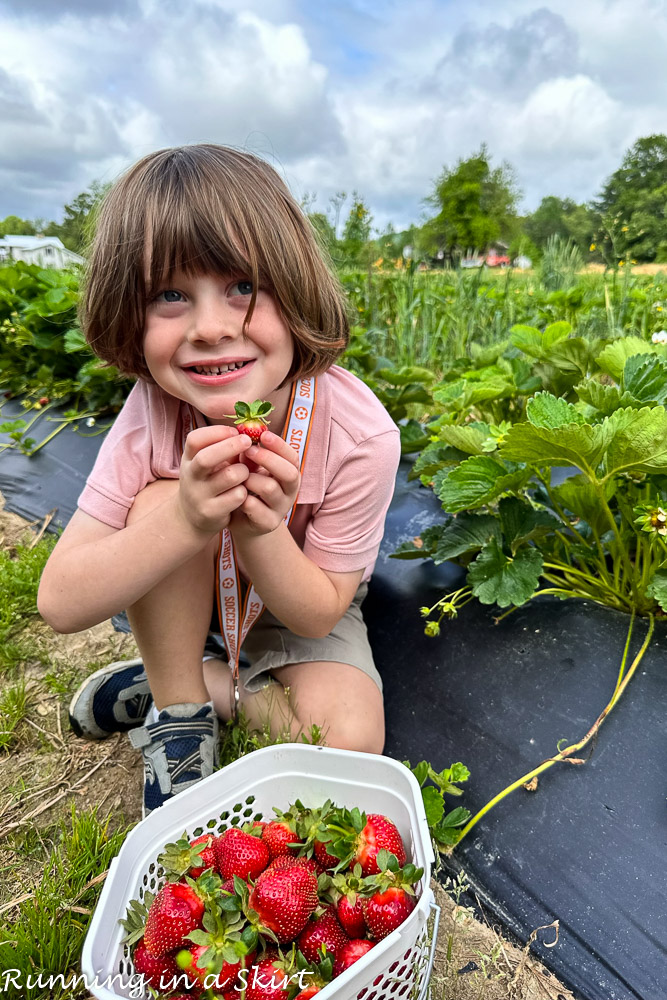 They filled their buckets and were so happy learning about the farm, and especially the farm equipment. We even got to see some horses and donkeys.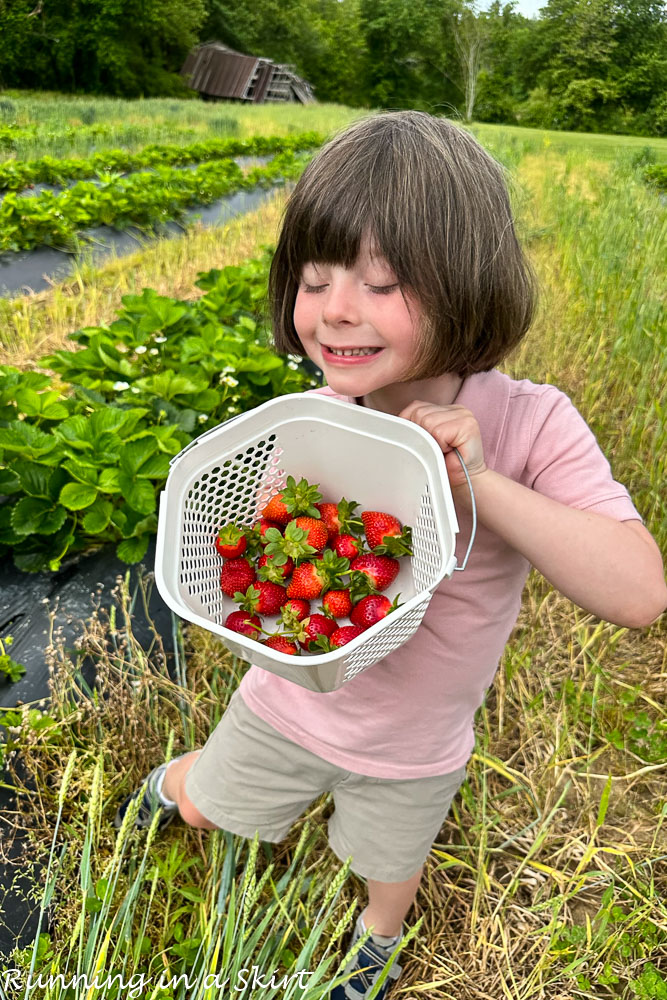 And they completely unprompted held hands walking down the path.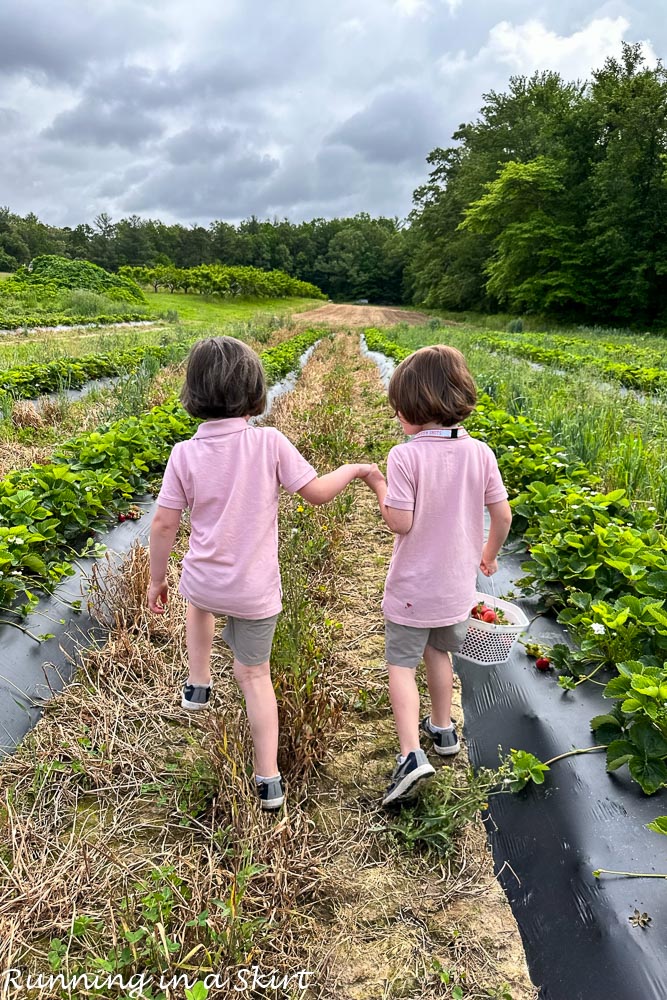 It was such a lovely morning! If you like supporting small local businesses and farmers, this is your spot! They are offering berries for a few more weeks and then do some other you-pick items as the summer goes on, so check in with them on what's available.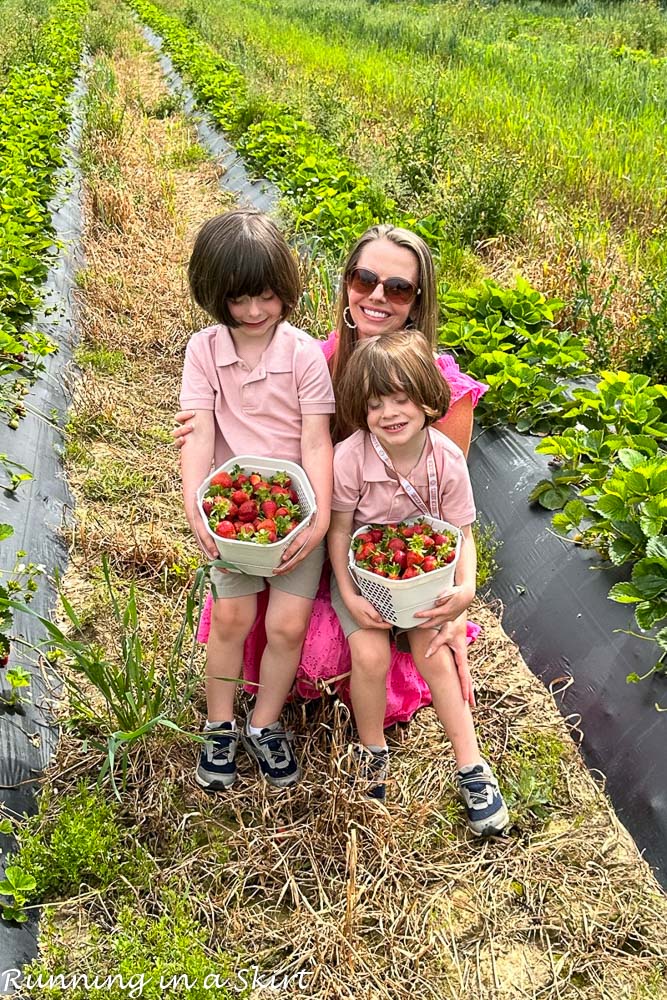 And the strawberry slushies were so tasty!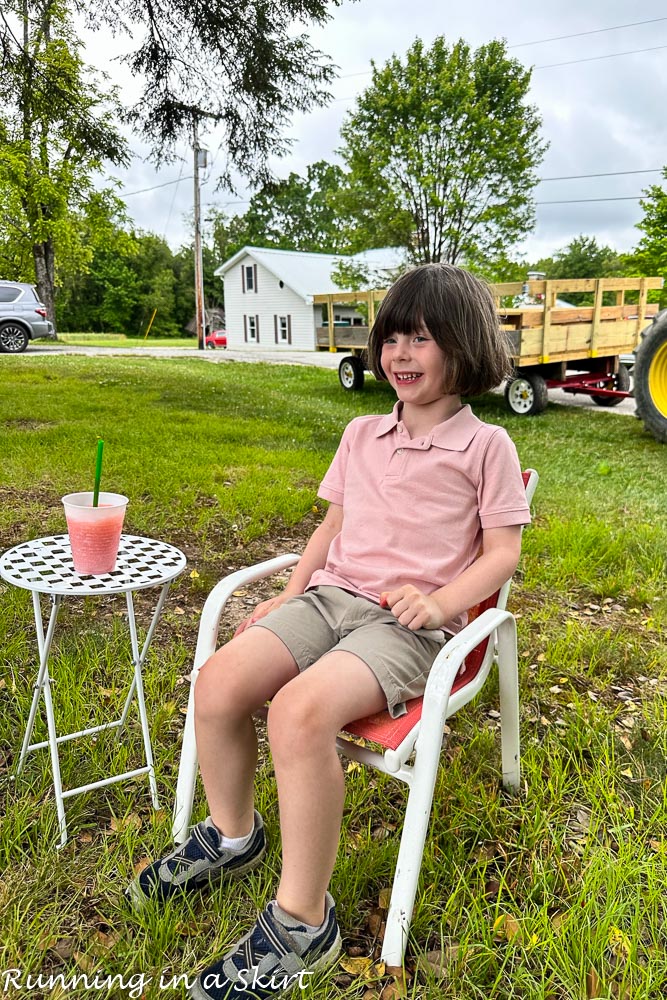 If you are looking for something to do this weekend, check out Pressley Farms. Not sponsored, I just really thought they were awesome. 🙂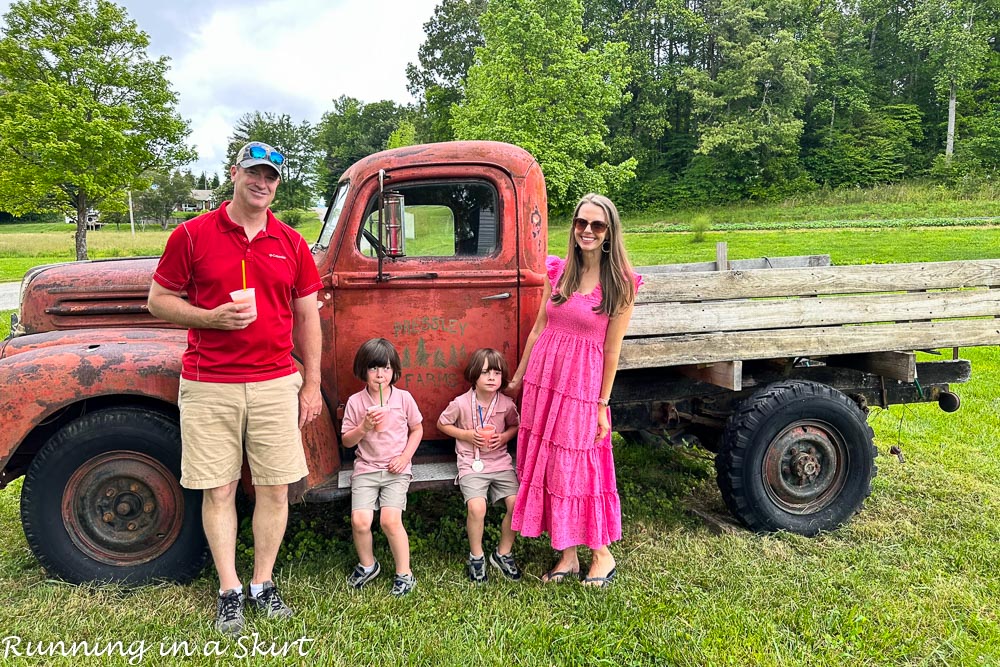 And finally, I'm a bit late in posting this here, but I had the chance to go back to WLOS the other week to take a photo with all of the former morning news meteorologists, which included Bob Caldwell and Mr. Bill.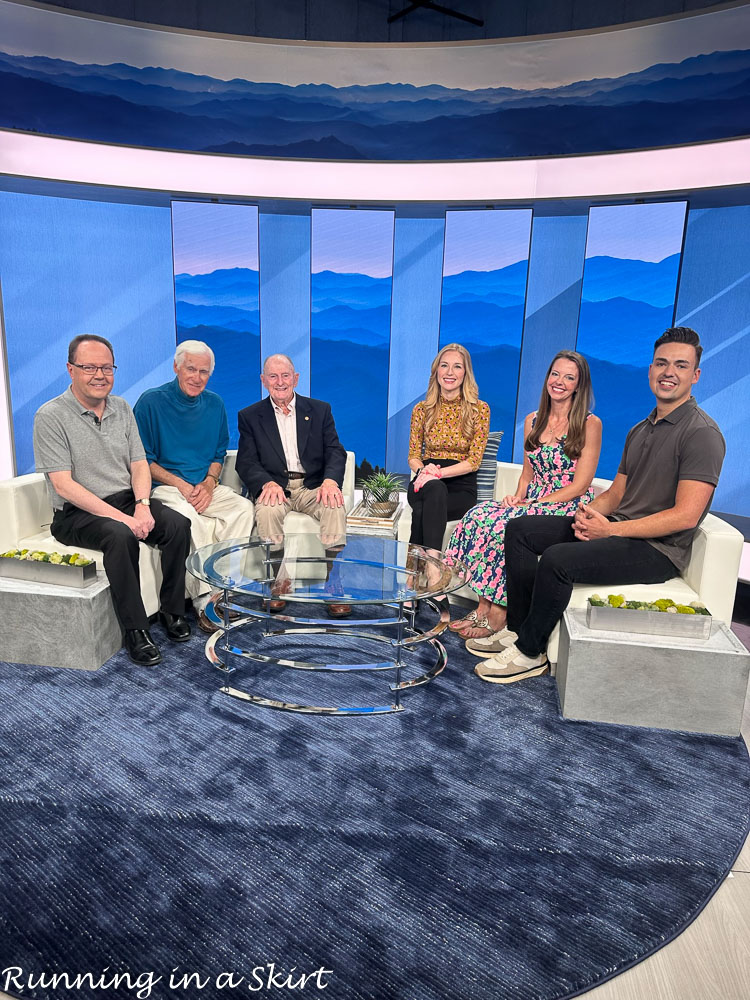 It had been ages since I'd been back to the station and it was fun to see everyone again. I can't believe it's been almost 9 years since I left and kicked off this blog as a business. Has anyone been reading that long?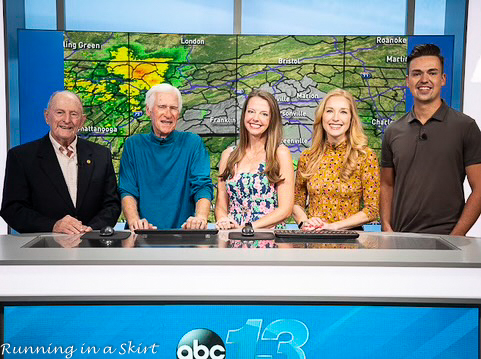 That's it for this week. The boys missed school Monday and Tuesday for having fevers again, so I'm catching up and trying to get this out quickly.
It's also the boy's last day of preschool for the year is today, which is so bittersweet. They have both grown so much this year, it's remarkable.
Here's to a hopefully healthy Memorial Day weekend. We're hoping to spend it at the lake with our cousins!