Hello! Hello!
I hope everyone had a nice week! We got sick again with another cold, but are recovering. I feel like a broken record and am still hoping for a bit of a virus break. 🙂
The week kicked off with all sorts of fun festivities for St. Patrick's Day. The boys did a leprechaun trap at both home and school and didn't catch him again. Maybe next year!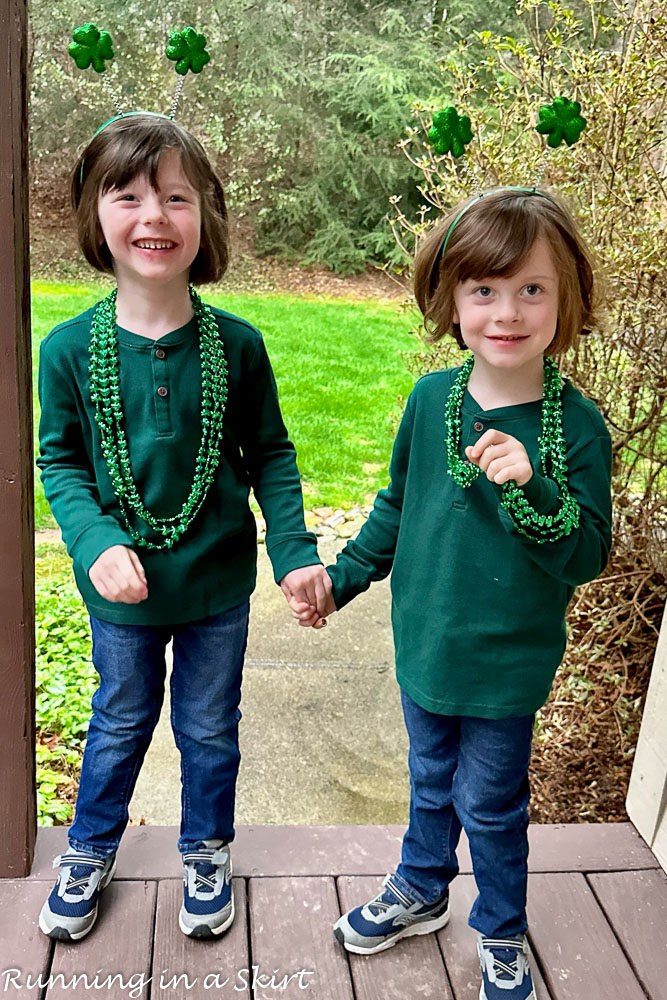 The school sent this cute one to Hunter. He apparently found ALL of their St. Patrick's Day beads.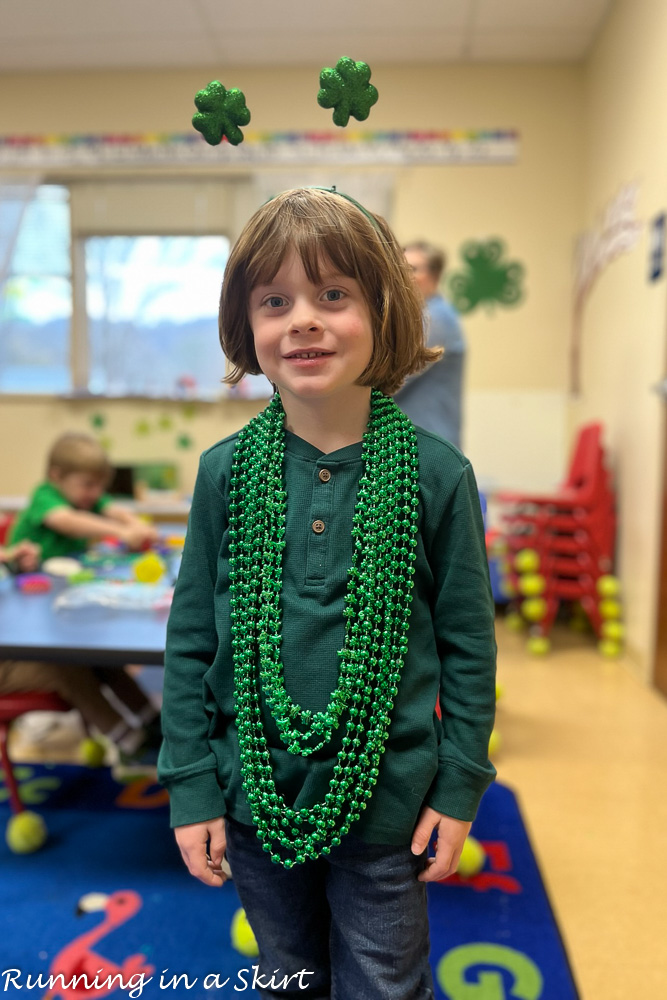 The best part of the week was a nice visit from the boys' grandparents, Bobby and Pap. Before we all got sick we took them on a trip to the Greenville Zoo.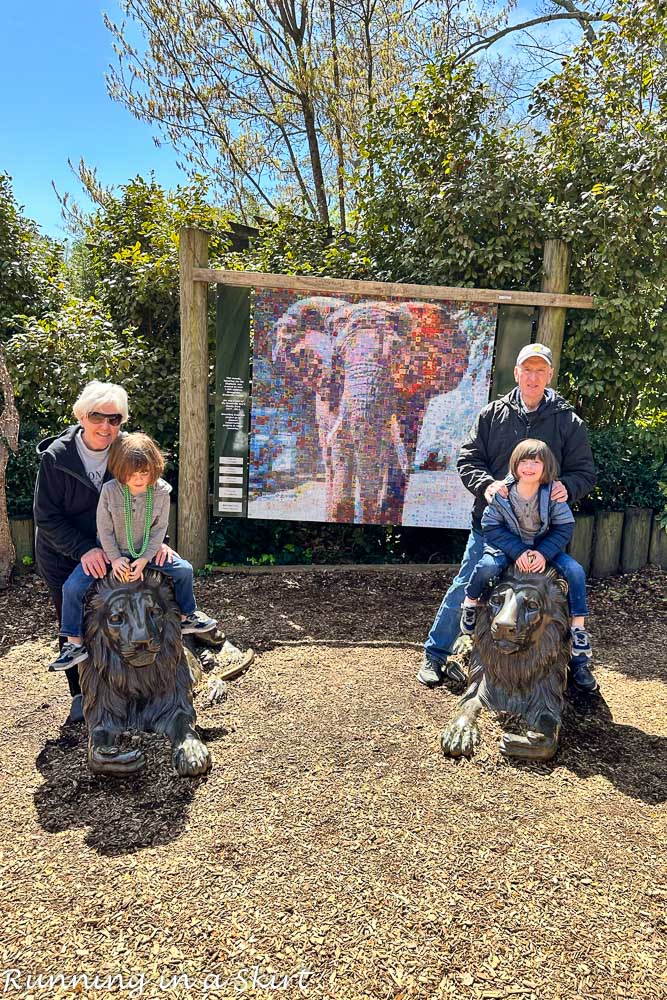 It was one of the warmer days this week and was such a fun time.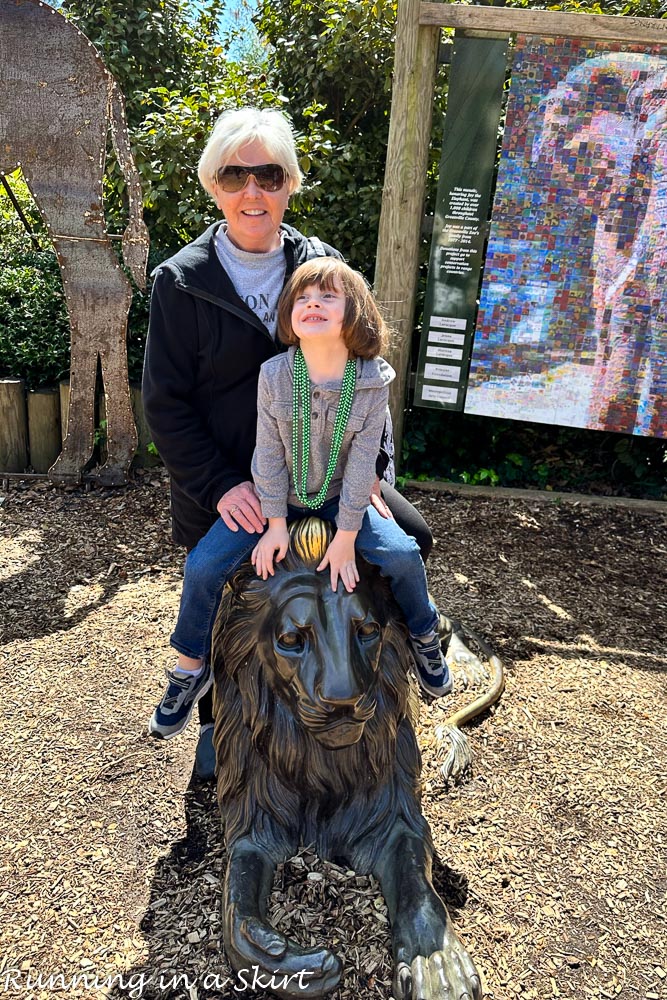 The boys had a blast seeing the animals and playing on the playground.
And Hunter rocked his beads still. 🙂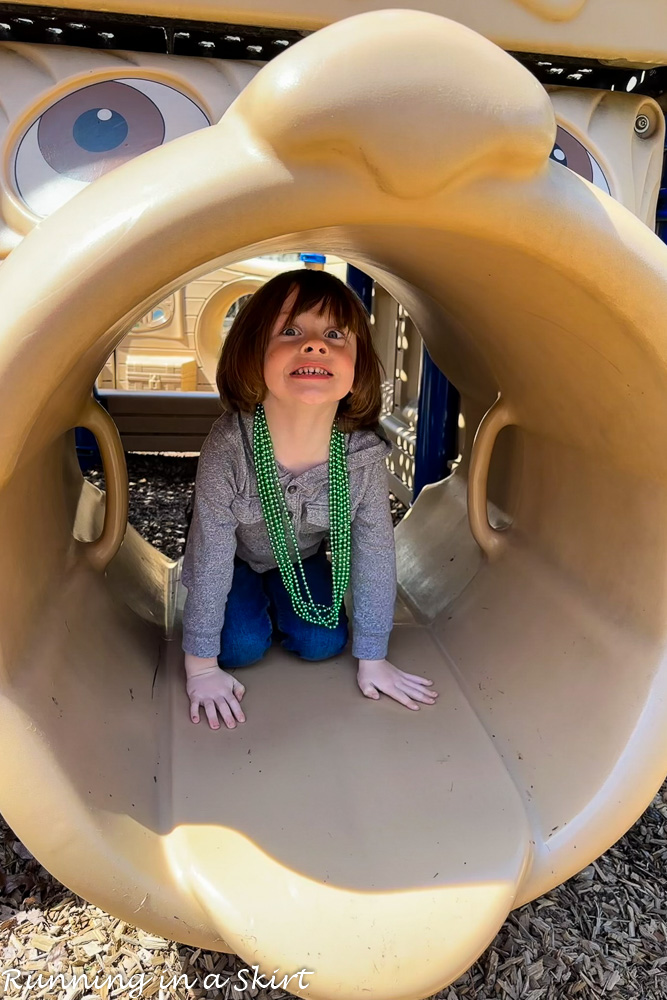 We were all smiles to be out of the house and with family.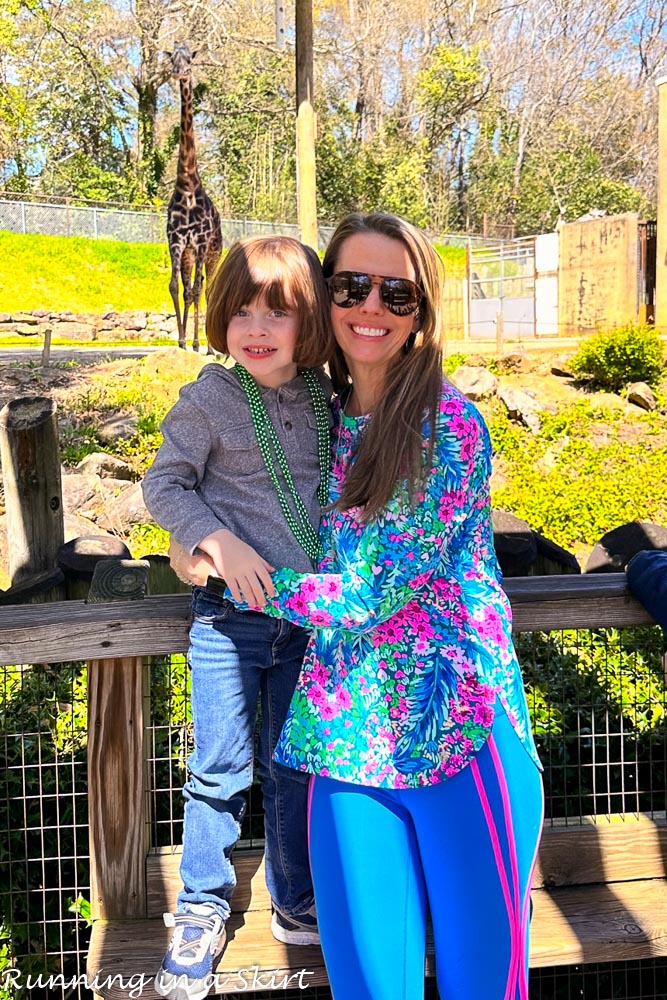 They even have a giraffe!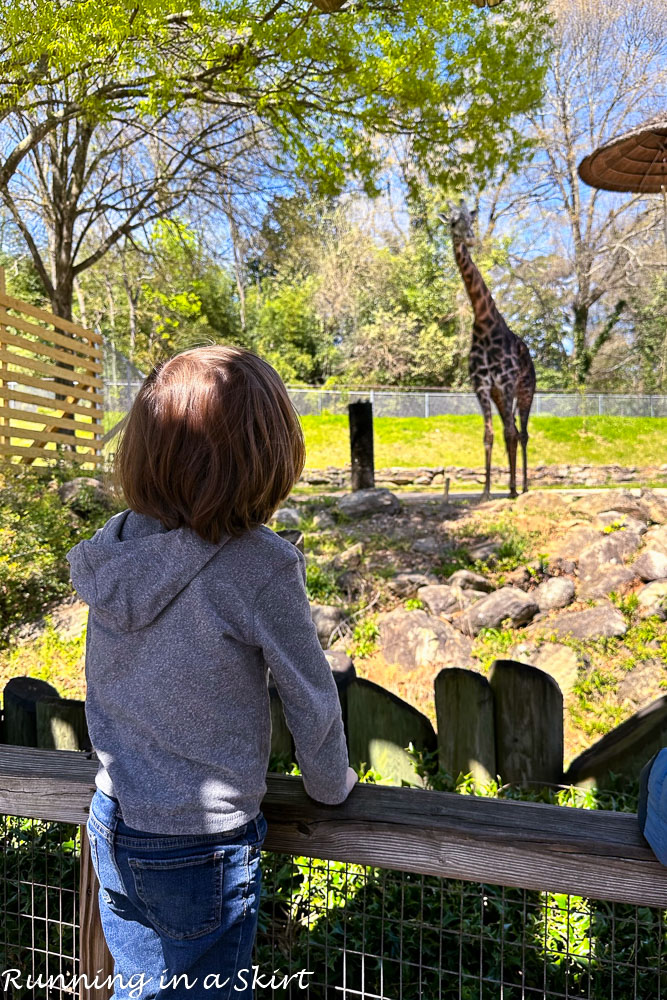 It's a small zoo and a really fun way to spend a quick day trip out of town. It's very walkable and kid-friendly too!
We liked the Columbia Zoo more, but if you don't want to go that far, it's a great option.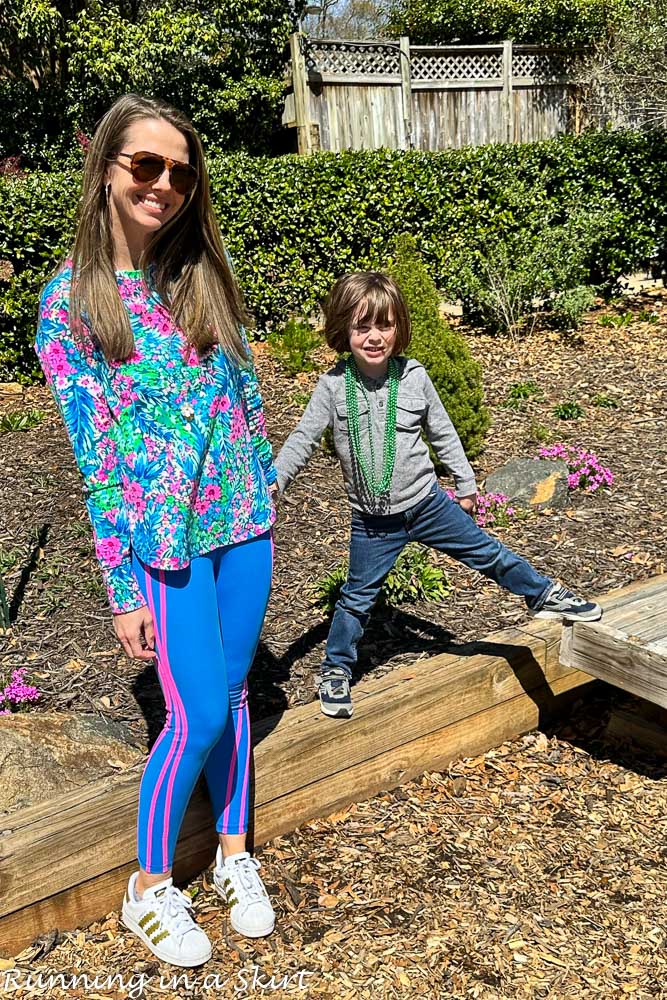 We're back to normal tax season life this weekend! I'm looking forward to a calm weekend and the return of warmer weather again.
Hope you guys had a nice week too!