Hi y'all! I've lost track of how many weeks we've spent at home but we are still doing good. I feel like I'm sounding like a broken record but we are doing our best to find some joy in staying at home. Some days are easier than others, but we are trying.
This week has been a great balance of work and play. Hunter even let us sit down in these chairs for about a minute. They love being outside and are so busy.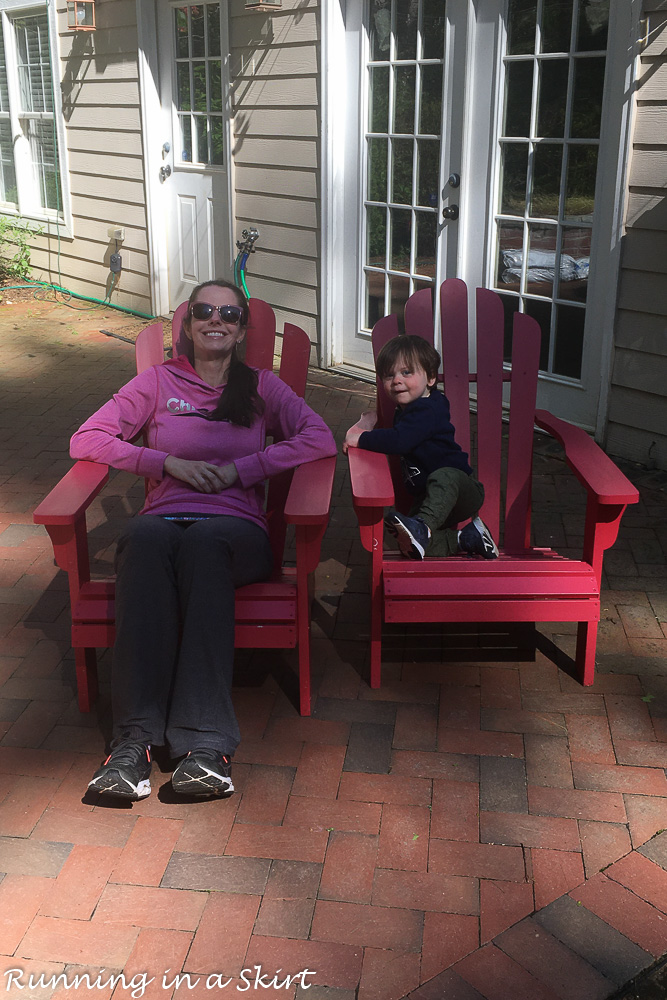 We did a little more work in our yard and it's finally starting to look pretty good again. The boys "helped" Daddy out.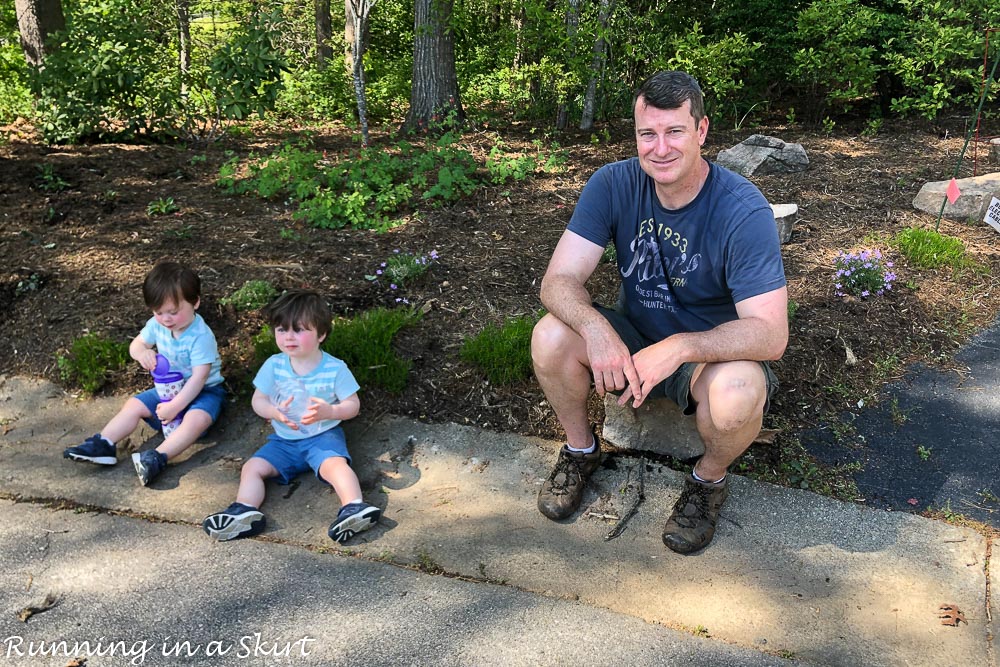 We've also been having some fun playing with stickers. Hunter especially loves peeling them off and sticking them on the paper.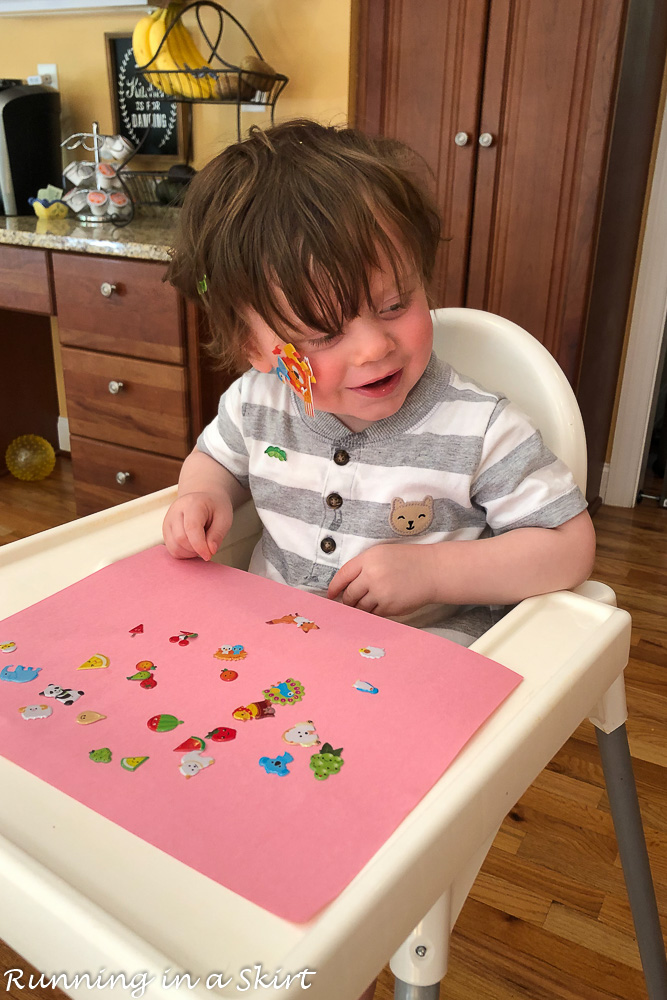 It's all good clean fun until they end up all over both of them and in their hair. Luckily they aren't super sticky and easily pulled right off.
And no, I didn't get the nerve to cut their hair yet...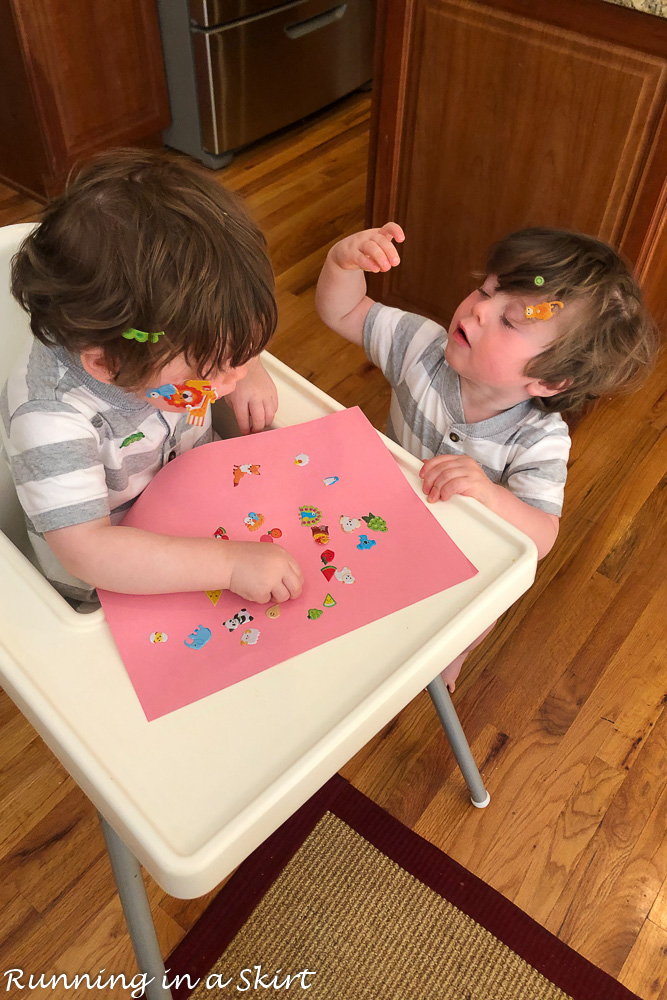 The weekend was really nice and warm so we spent lots of time outdoors. They got these fun red cars for Christmas and we finally moved them outside which made the boys love them all over again.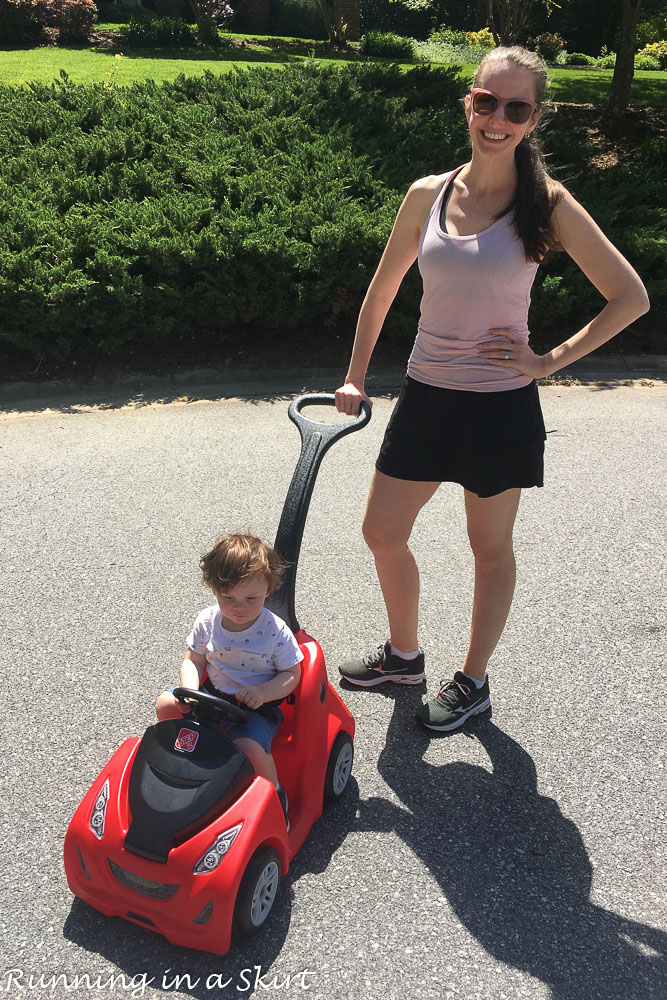 It didn't take long though for it to go from us pushing them to them pushing each other around. They love doing this.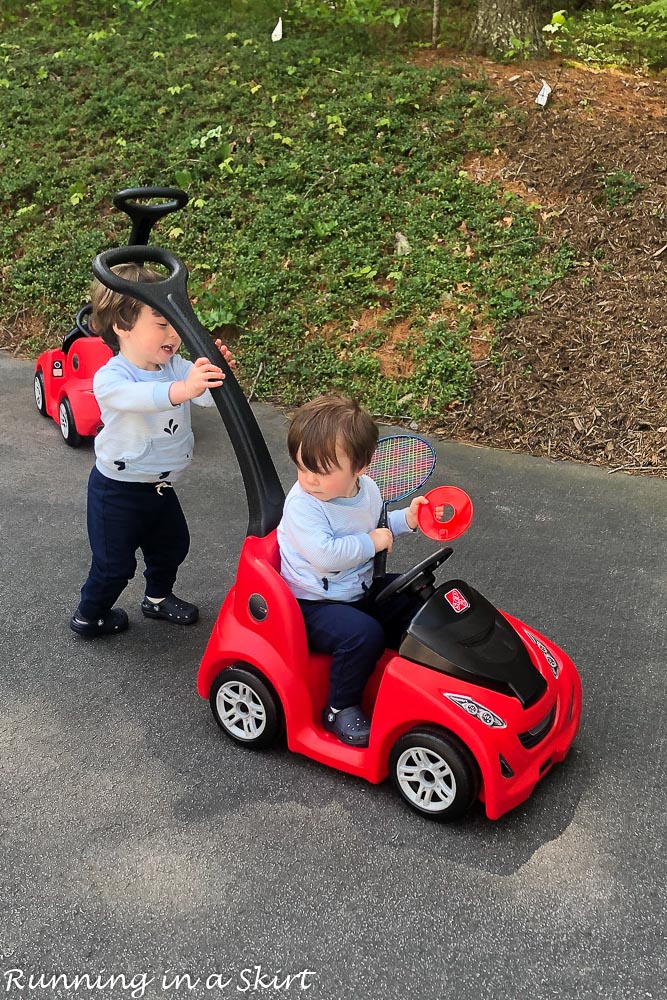 Sunday was in the 80's so we blew up the baby pool from last year. I was SO happy when it didn't have any holes.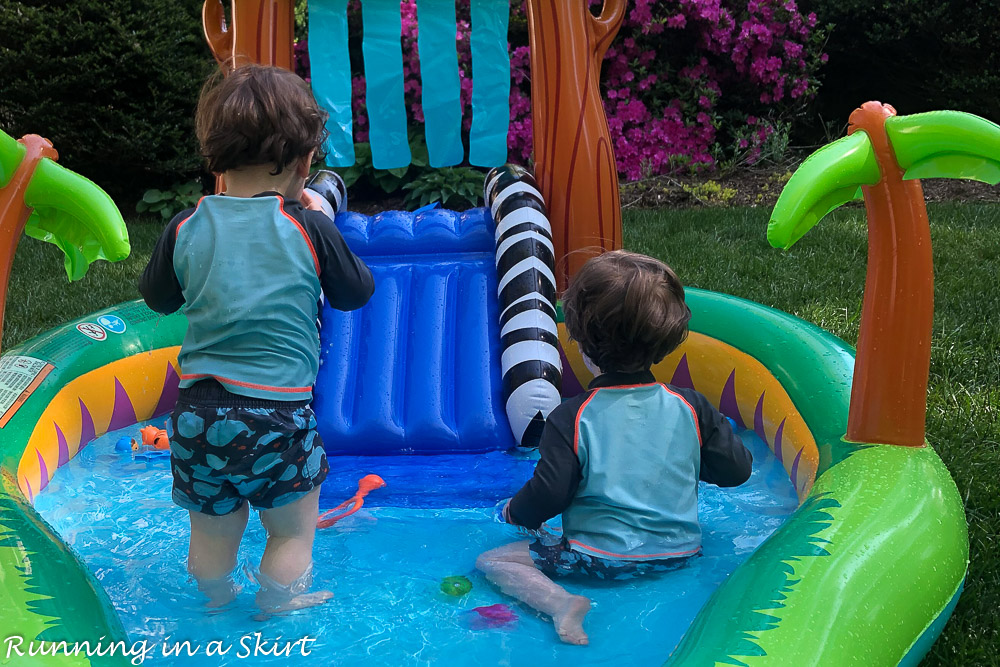 They loved it even more and kept splashing, running in and out of it, and had a blast. I honestly feel like they had more fun in this than they would a bigger pool right now.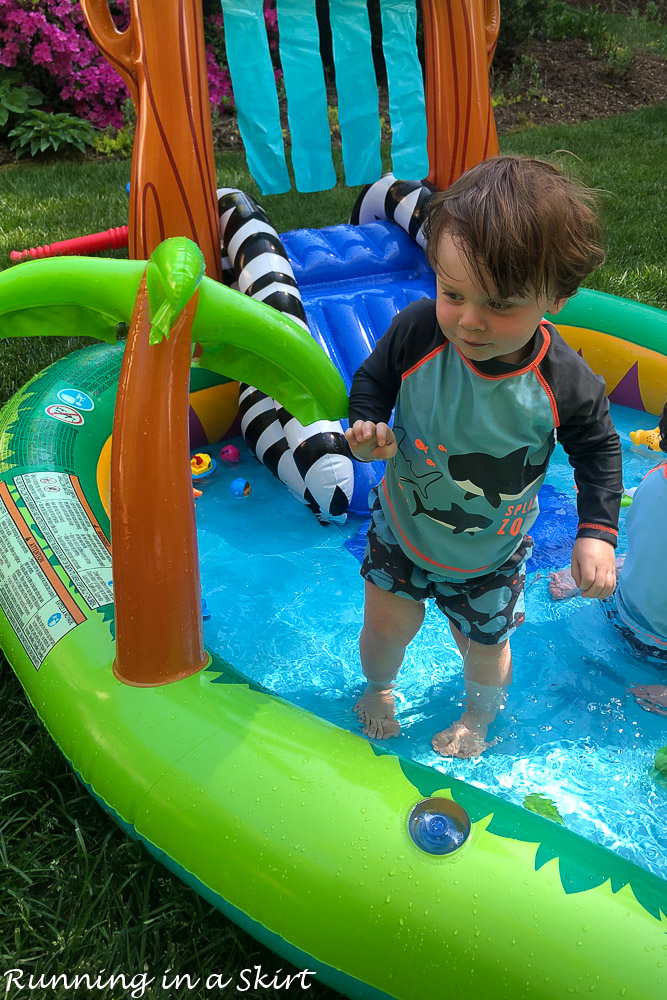 They even eventually got the hang of the slide. It's so funny how last year they basically just sat in it.
I'm seeing lots more of days like this in our future this summer.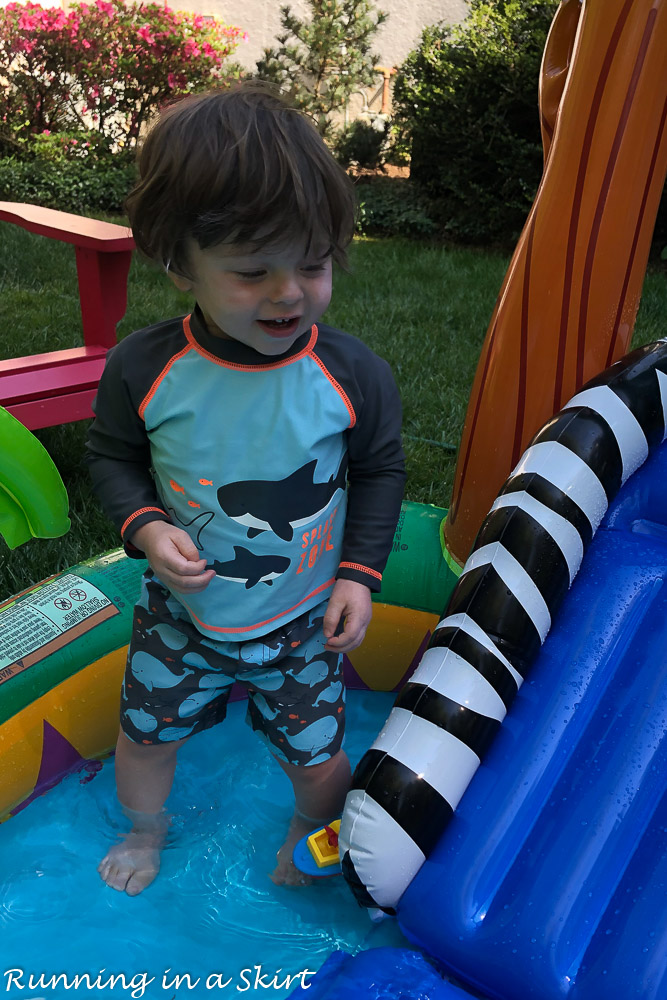 We also had some tasty eats this week. The highlight was a cheese and fire pit night Saturday night after we put the boys down for the night. We used to do this all time and it's been nice to get back to actually using the things we have at home.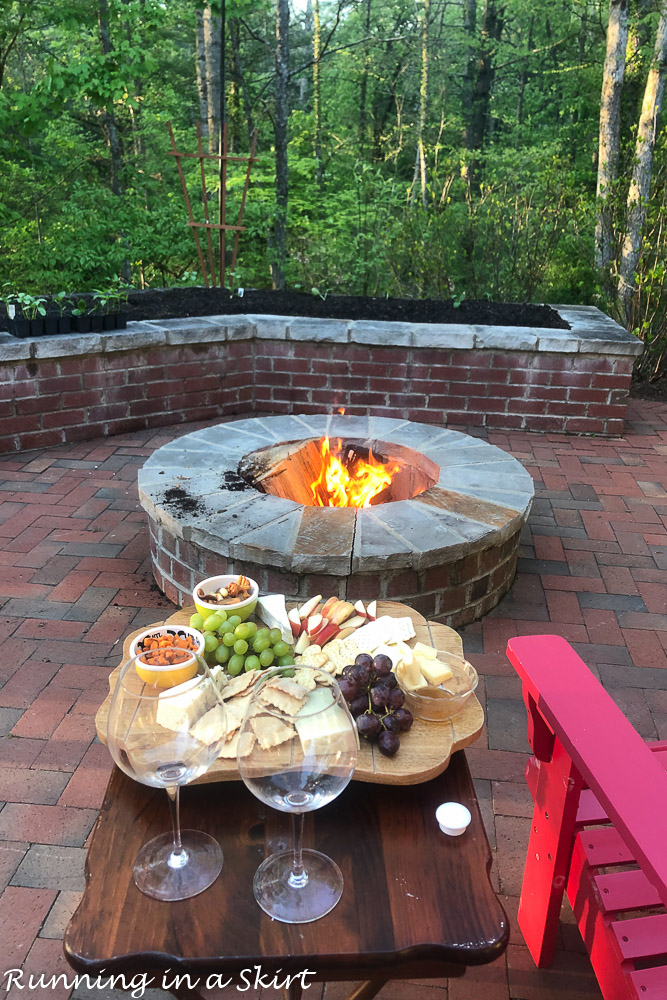 We also got a big bucket of Strawberry Hill strawberries... which are the best. We got them at the drive-through section of the Farmer's Market. Hunter has eaten almost the entire thing.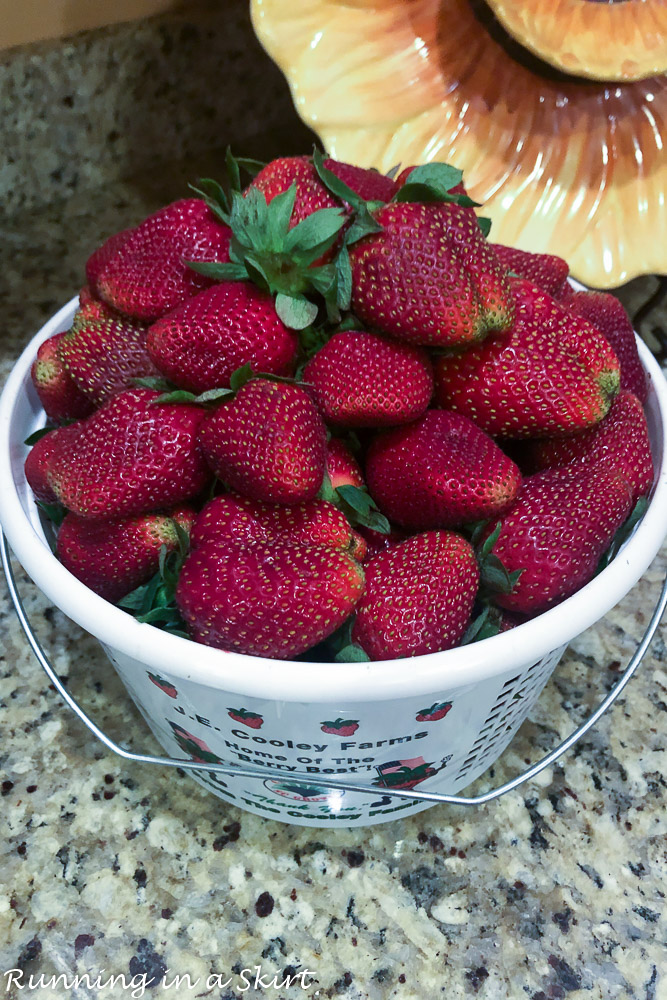 Another favorite of mine was this DELISH Caprese salad from our Friday night takeout.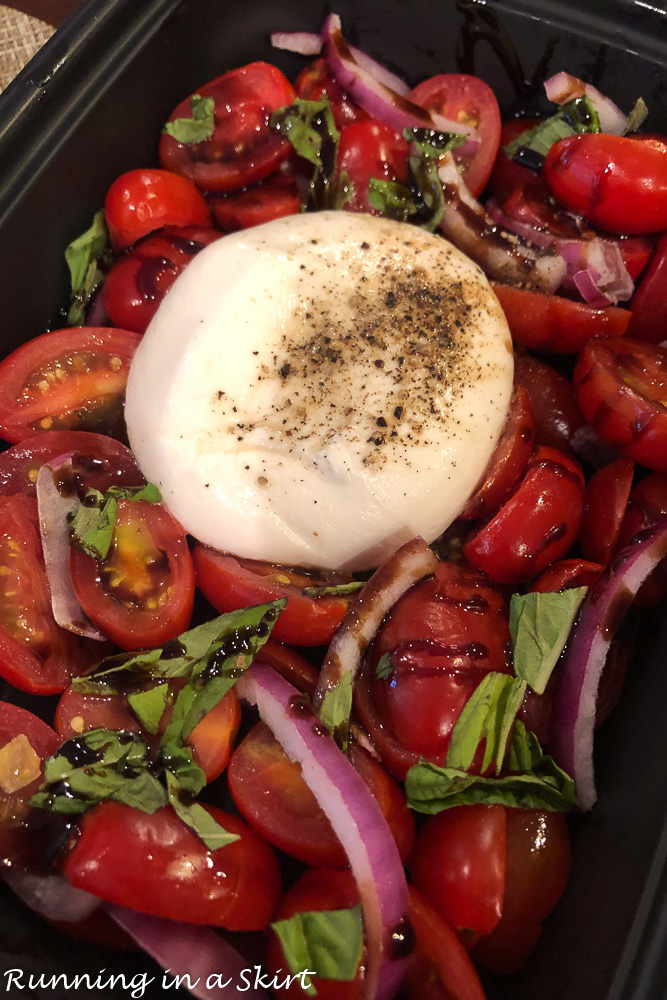 And here's one final shot that will hopefully make you smile. 🙂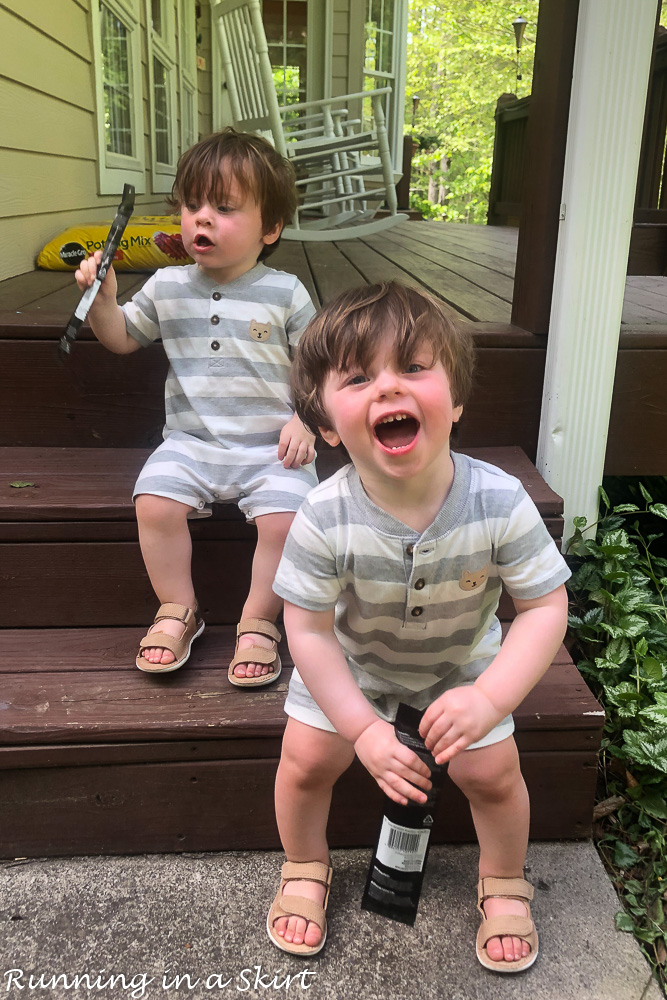 That's about it from the week. I'm honestly getting kind of used to this new routine and am just grateful to be healthy. I worry that as things open up and the virus starts circulating more it will be harder to stay that way. I hope there is a way to find some balance in supporting our economy and keeping people healthy.
I hope y'all found ways to have a nice week too. Come back Monday for a new recipe!