Hey y'all! It's been a bit of a rough week in our little world. We've all had a cold and it's definitely taken its toll. The babies and the Hubs are getting better but mine seems to be lingering like they often do. I've been sick three times since Labor Day so I'm hoping for a healthier October once this passes.
Regardless we made the best of our week and what felt like mid-July in the mountains. Since I love summer I'm probably the only one who's not complaining about it!
One of the highlights might sound pretty silly but it really was so fun. On Saturday morning before we figured out the boys were sick we went to Lowe's to pick up some fall flowers. We didn't bring their stroller because we needed the truck space and our plan was to take them inside in our baby carriers. When we got there we noticed this cart parked right next to our car. I know I've seen them hundreds of times but for some reason, I never thought of putting the babies in it. I guess I thought they were too young?
Well... we decided to give it a try (I wiped it off with anti-bacterial wipes first!) and OH MY GOSH. You would have thought we had taken them to Disney World as excited as they were about this. I wish I would have gotten a video.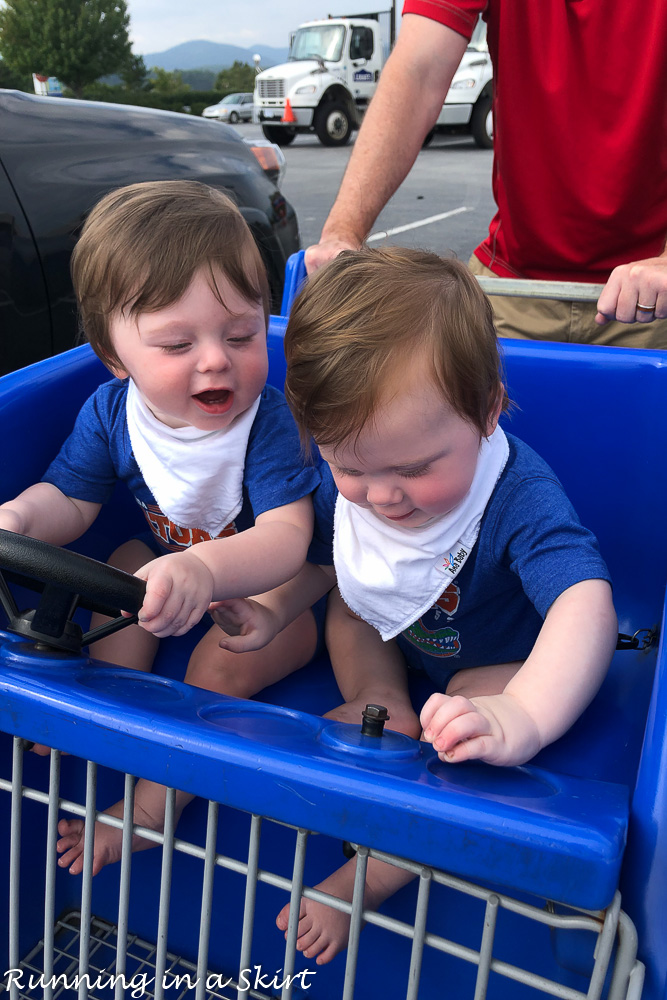 They thought it was the coolest thing ever.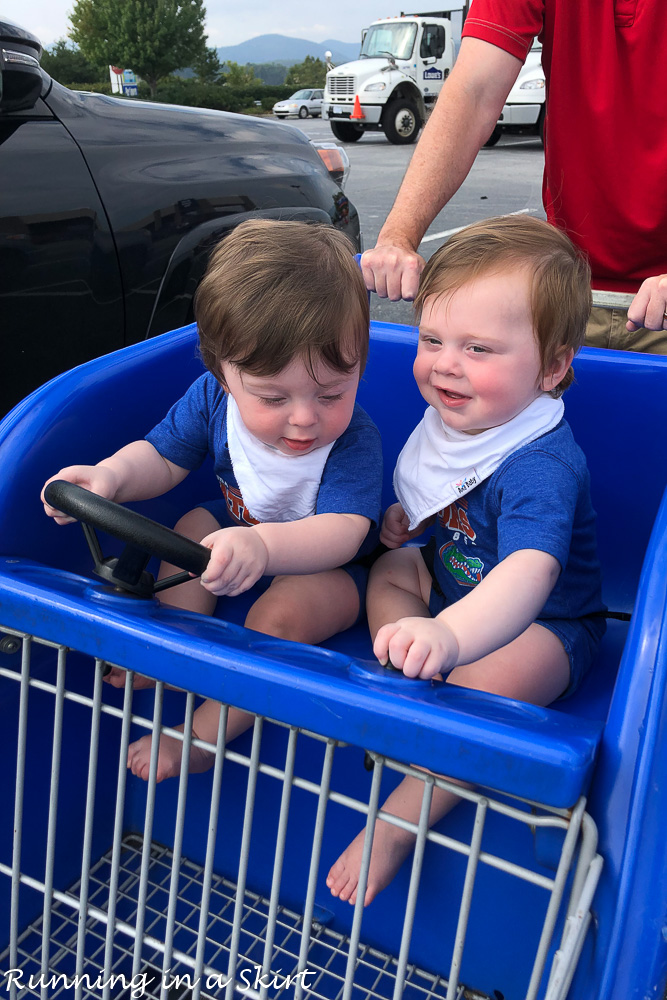 The one we got only had one wheel so they cuddled up and shared. It was crazy cute. We are basically going to have to go back to Lowe's every weekend now just to do this. 🙂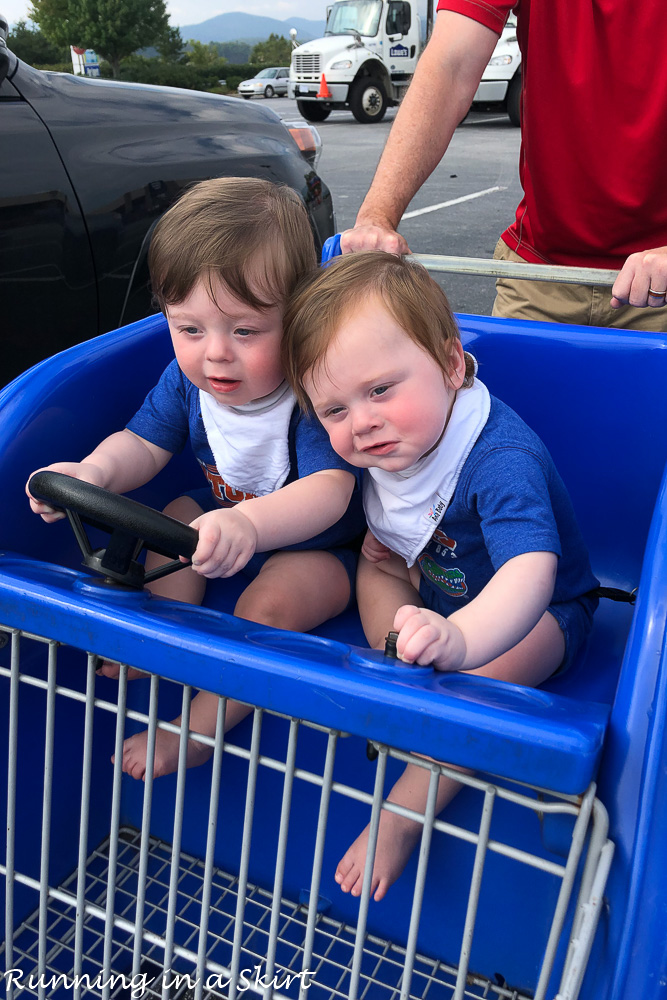 We also took the boys out to lunch at White Duck Taco again.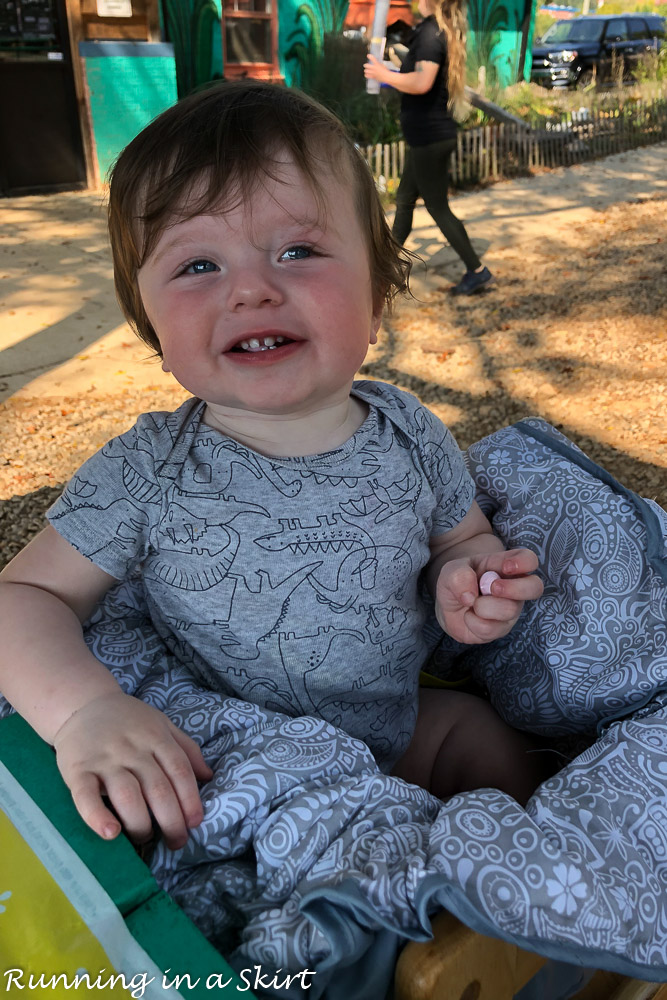 Since it was so warm we decided to just pretend it was still summer and eat outside.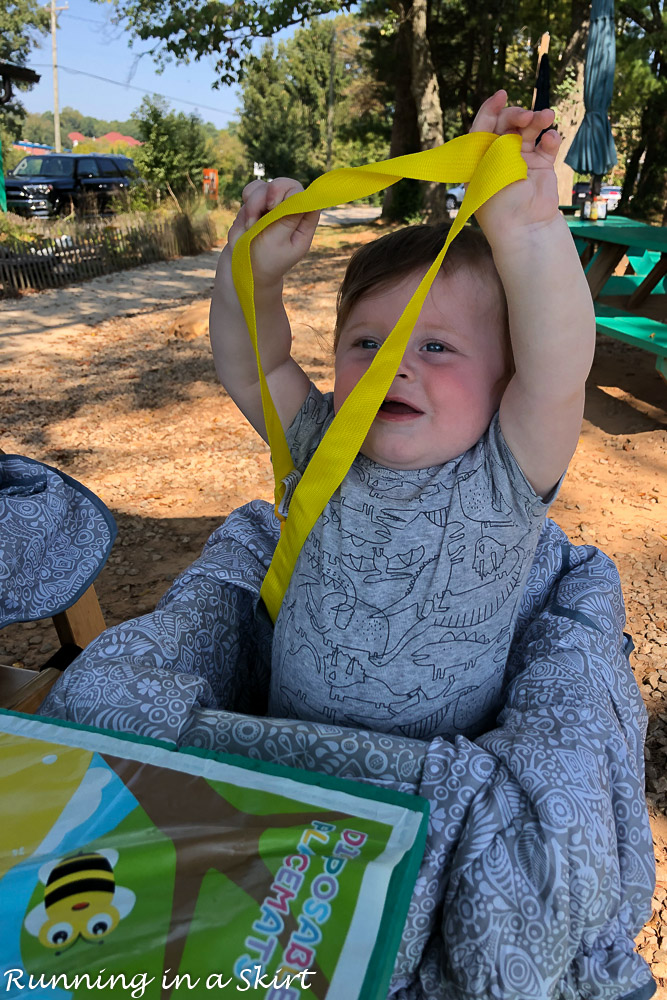 We even brought out the baby pool to embrace the heat.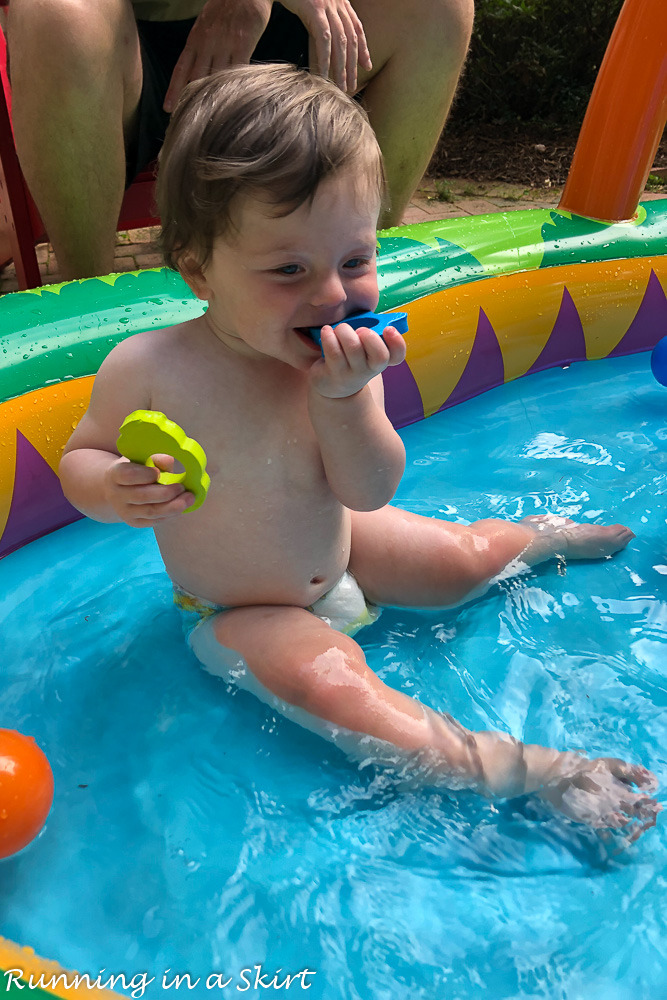 Also before we got sick the Hubs and I a very lovely date afternoon at the Biltmore!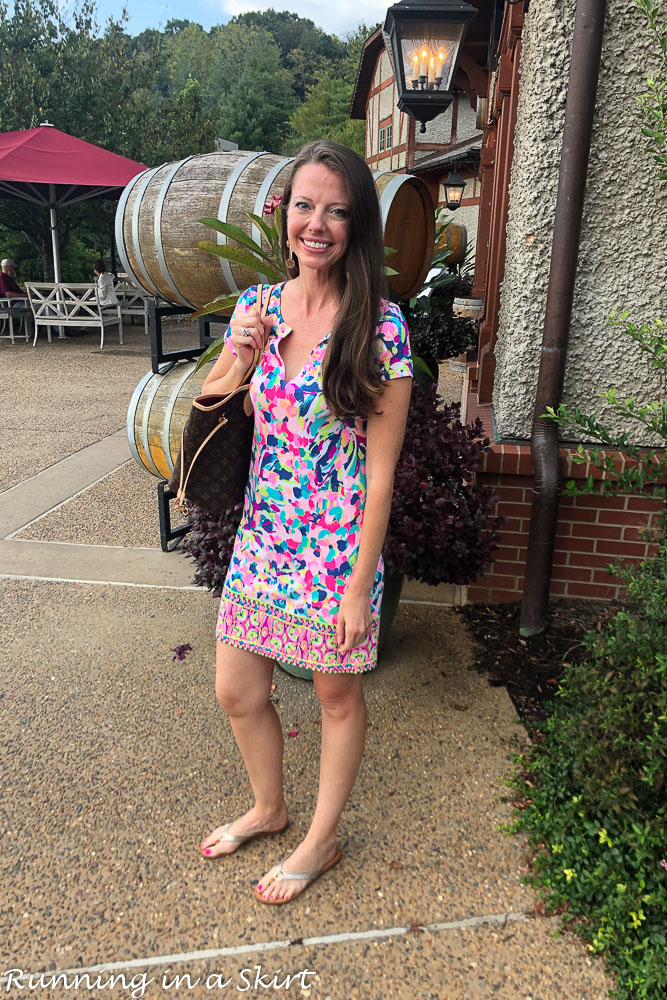 I love those babies it also feels amazing to get some adult time. We had one of the most delicious meals I've had in a while at the Village Social. We shared some oysters...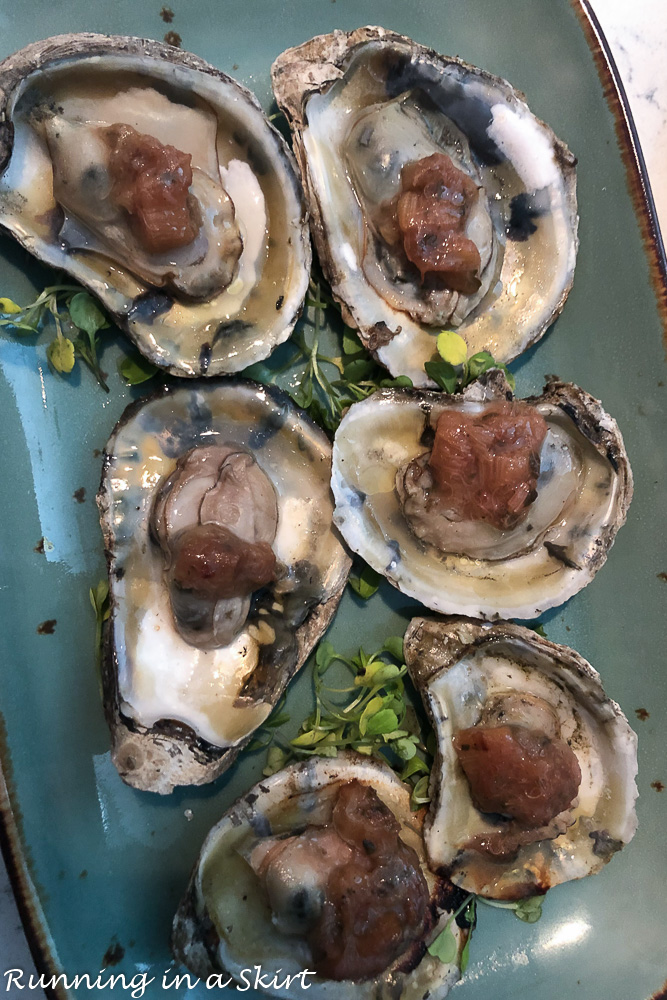 ... and I got the Market Fish which was incredible. It was red snapper and cooked to perfection.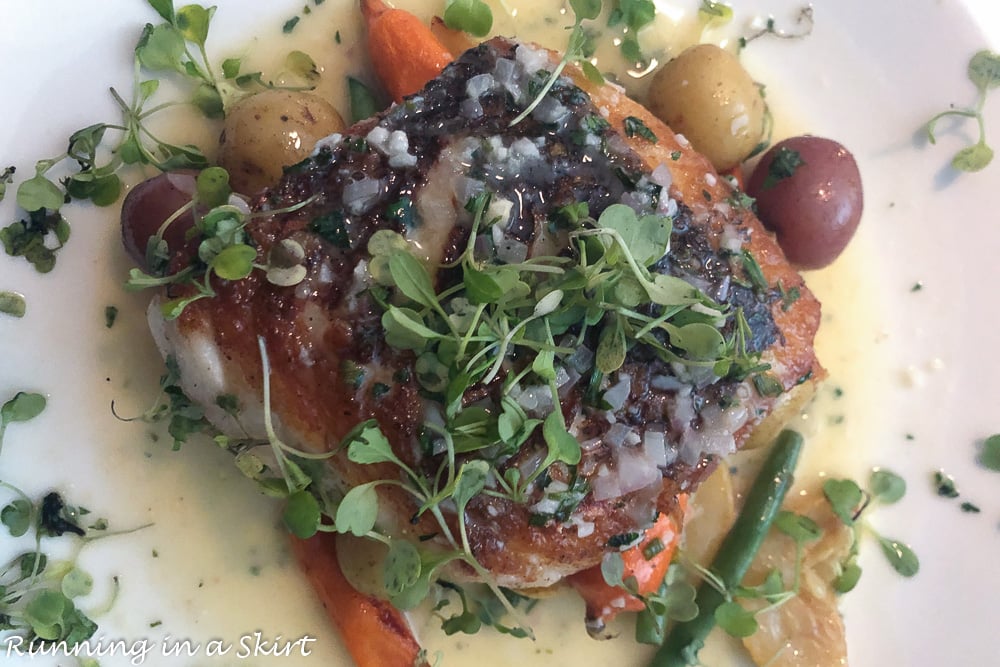 The rest of the week was spent with a lot of cuddles and downtime.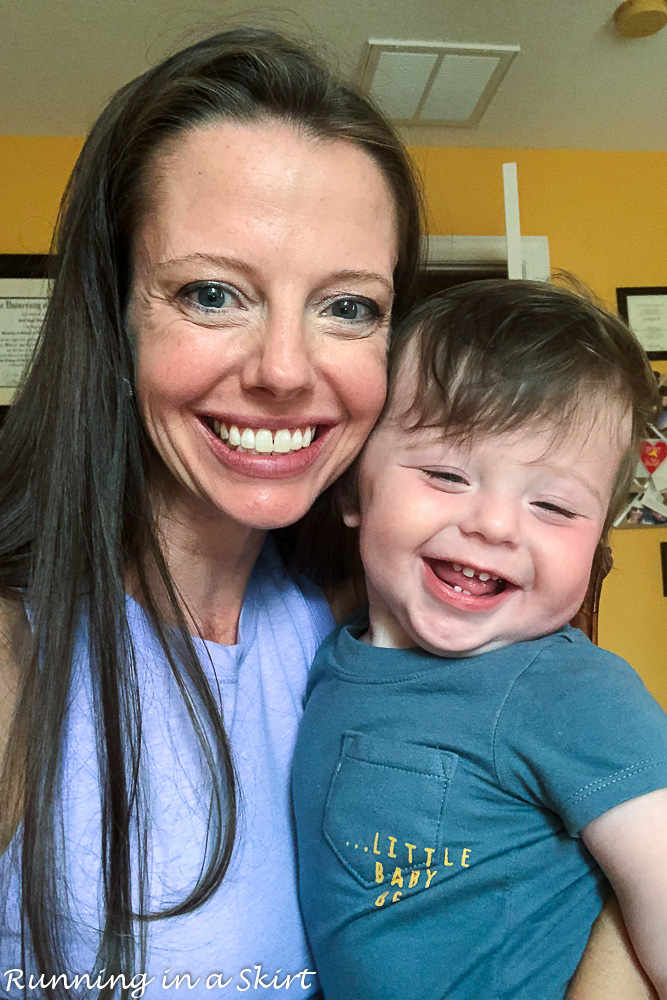 Despite being sick both babies were in pretty good moods.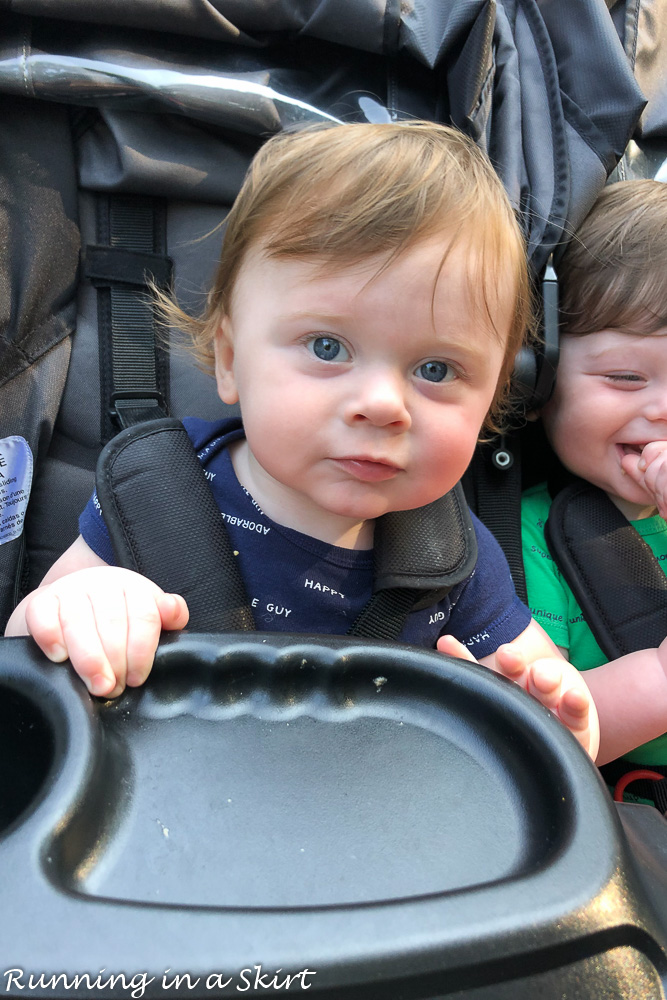 We also went on lots of stroller walks to get some fresh air since I didn't want to take them anywhere to get other kids sick. We even had to skip Kindermusik which was a major bummer.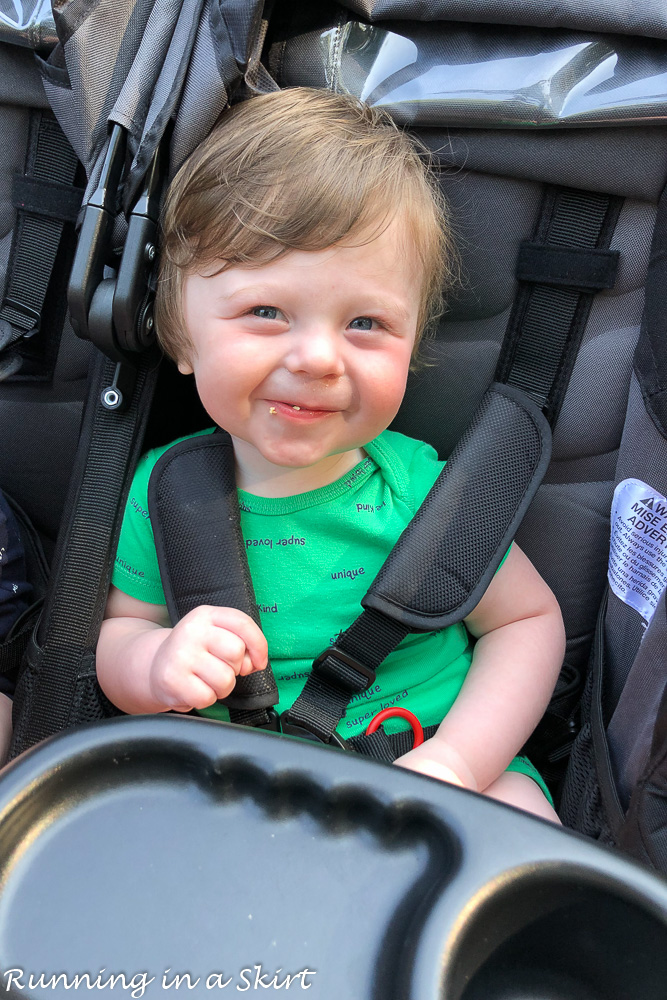 So here's to a healthier weekend and next week. I'm not sure what we are doing but hopefully, it doesn't involve any more cold meds. 🙂
Hope y'all have an amazing weekend too!