Hello! Hello!
Here's some exciting news this week.... the boys have learned to clap! 😉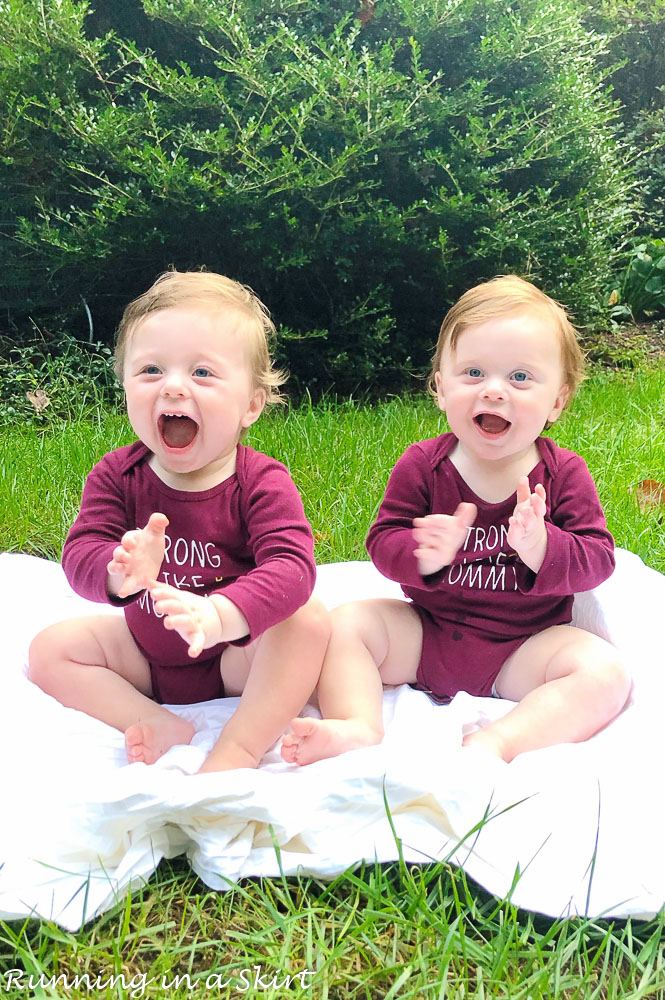 It is so so cute!
It's also feeling a touch more like fall so I broke out some of the babies fall clothes. I'm also loving these "Strong Like Mommy" onesies! We had all these shirts that proclaimed how great Dad is (and he is really, really the best Father anyone could wish for) but nothing that spoke to my coolness... so I added these to our collection. 🙂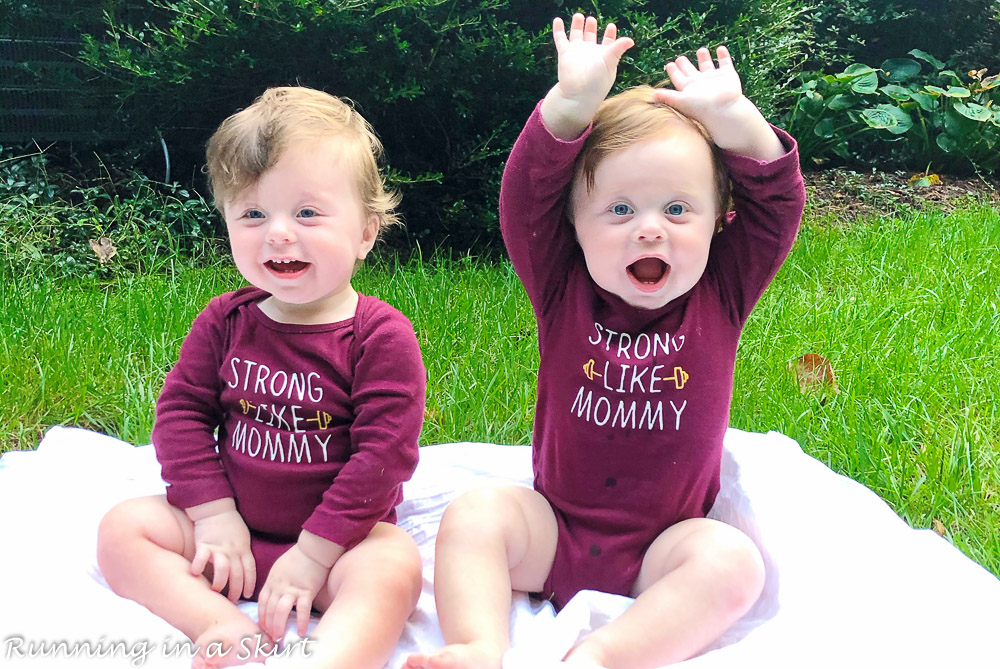 We all spent most of the week still recovering from the world's longest cold. We are all finally kicking it though. Since it's a brand new month I thought I'd share this month's Currently post this Friday. I'll be back to a regular Weekly Happenings next week.
Currently I'm…
Reading…
I haven't had a ton of time to read this month and am still working on THIS book from last month. Nearly all of my free time has been working on the boy's upcoming first birthday party! The babies turn 11 months on Monday.
Listening…
I've been on a bit of nostalgia kick with my music lately. I've been listening to some songs that were popular when I was in high school and college before I started listening to country music. Does anyone remember this gem?
Watching…
One of our neighbors suggested Mindhunter on Netflix and we've been enjoying it. It's about the FBI agents who try to get into the minds of serial killers to figure out how to stop them. It's a little dark but pretty interesting. It also starts off pretty slow, so keep watching if you try it.
I feel like we've watched all the really good shows and are always looking for something new. Mindhunter isn't my favorite one ever... but if you've been through the cue like we have and are looking for something else this is a good pick.
Wearing…
I actually had to pull out a jacket the other day! I've been wearing my denim jacket a lot of dresses to bring some fall to my wardrobe.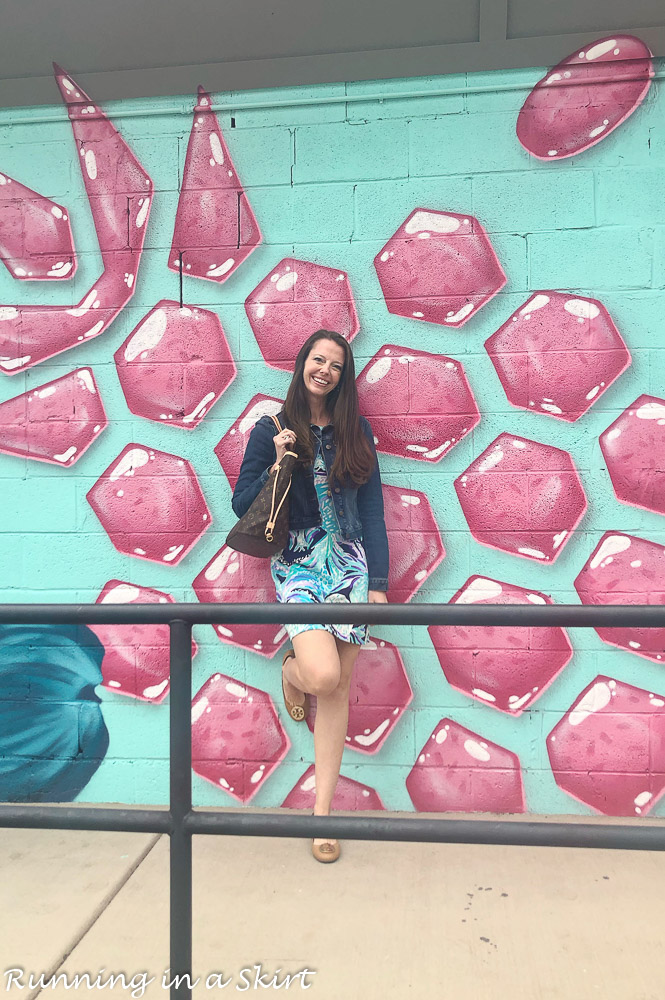 Eating…
The Hubs and I had a fun day date last weekend at Rosabees. It's a new Hawaii themed restaurant in town. We really enjoyed these garlic shrimp...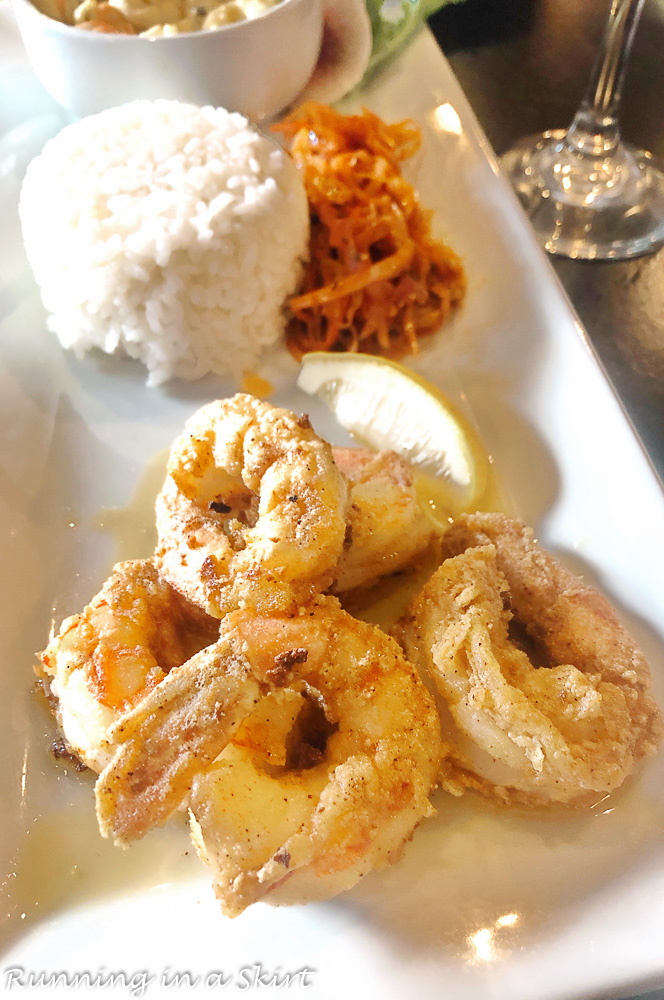 ... and this lomi lomi salmon was also tasty!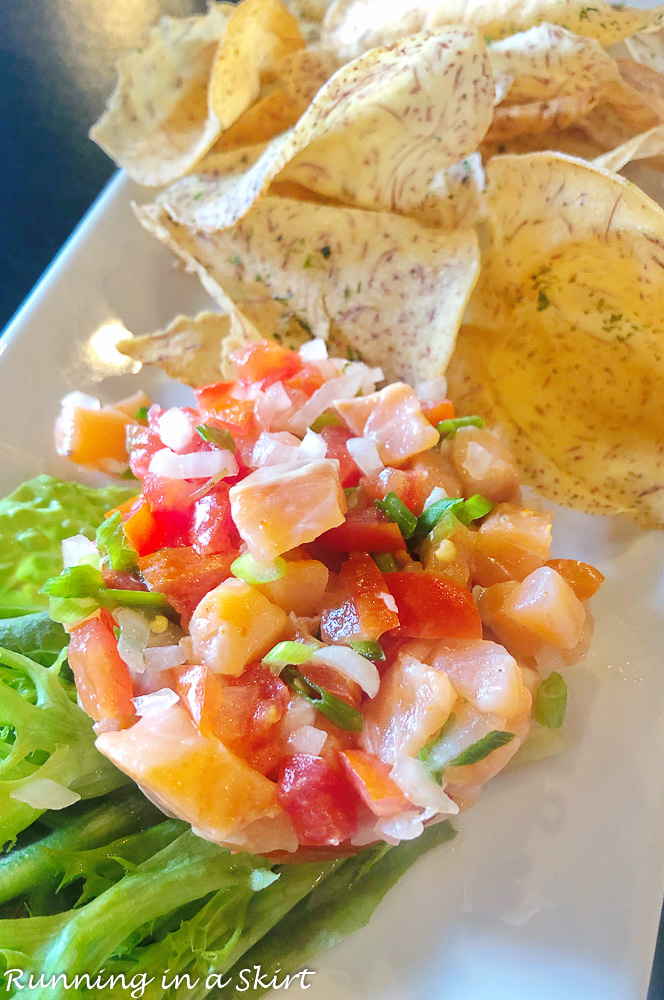 Drinking…
I had such a fun cocktail at Rosabees. This is their version of a Mai Tai.

Indulging…
I've been indulging in baby pictures. I'm trying to print some of them for the baby's birthday and I've gone through photos from the early days and I just can't believe how everything has changed in 11 months. It felt a bit therapeutic to kind of go back and try to remember moments like this.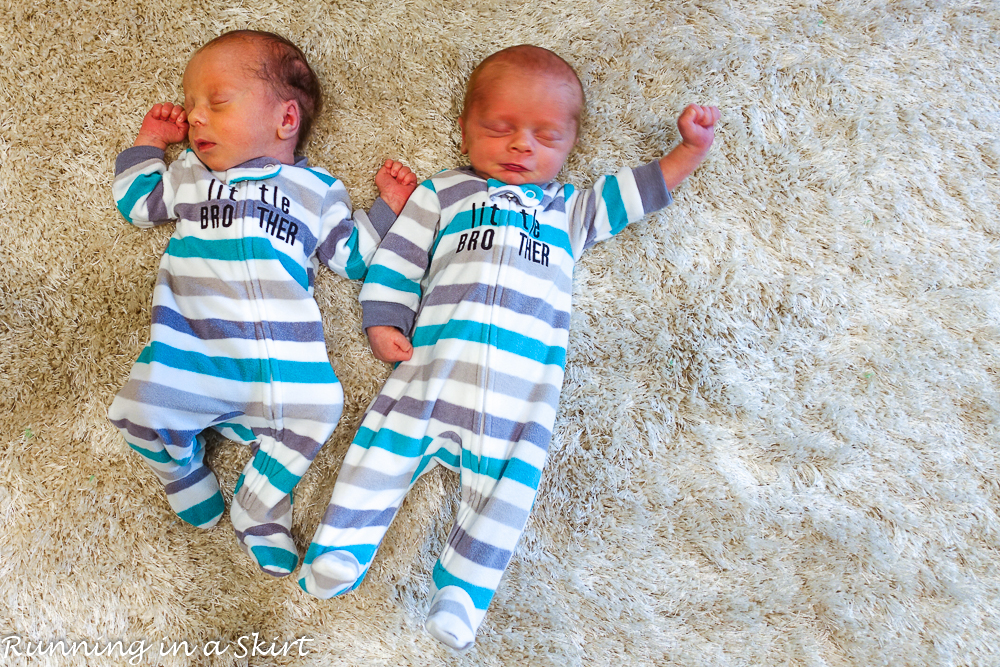 In some ways, I'm so sad that those early days are gone but in other ways, I"m so happy to be where we are. It was really, really hard in the beginning and now they are so much fun.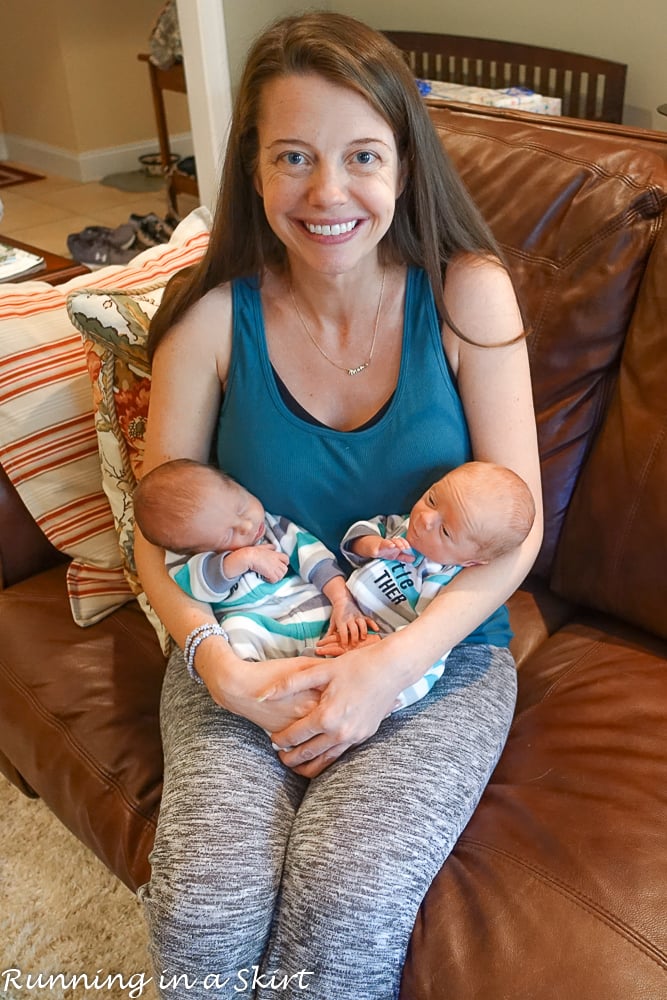 Celebrating...
The babies have been such HAMS lately that life feels like one big celebration. Jackson is celebrating getting puffs on a stroller ride here. It's the little things that make him happy!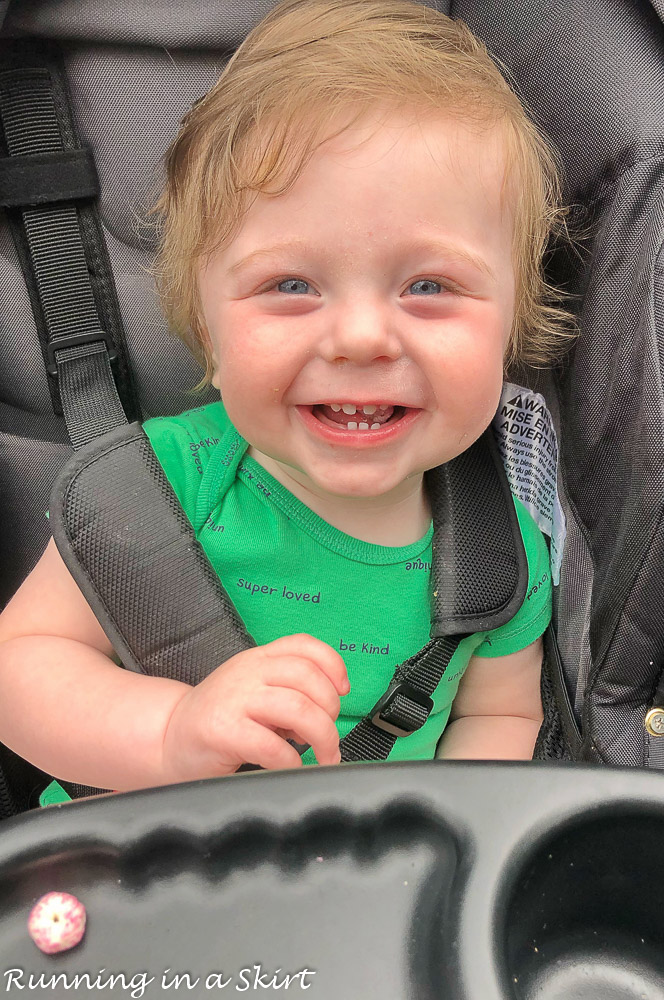 Anticipating…
There is so much happening in the next few weeks! My Brother and SIL have their baby shower and then the twin's birthday party is coming up in mid-November. I'm planning all sorts of cute touches for them and I hope I can pull it off while keeping my stress levels in check.
Praying…
For a healthy weekend! We've all had the two week cold and I'm ready for some healthy days ahead.
I hope y'all have a wonderful, healthy weekend too. I'll be back Monday with a new recipe post!
I've been doing a monthly Currently… post since August 2015. Catch up HERE! Thank you so much for reading today and for your comments.
This post contains Amazon affiliate links.
Your turn!
Answer one of the Currently… prompts above.