Hello! Hello!
It's been another fun week in twin world. Jackson has been taking a step between couches for a while but this week he started taking steps from a standing position by himself! He was so proud of himself and I'll never forget the look on his face. Crawling is still his preferred mode of transport BUT I think we can officially say both babies can walk now.
The boys hit 11 months on Monday and I got their 11-month photo without too much trouble. I didn't even try to put them on the photo prop together... they are just TOO BIG.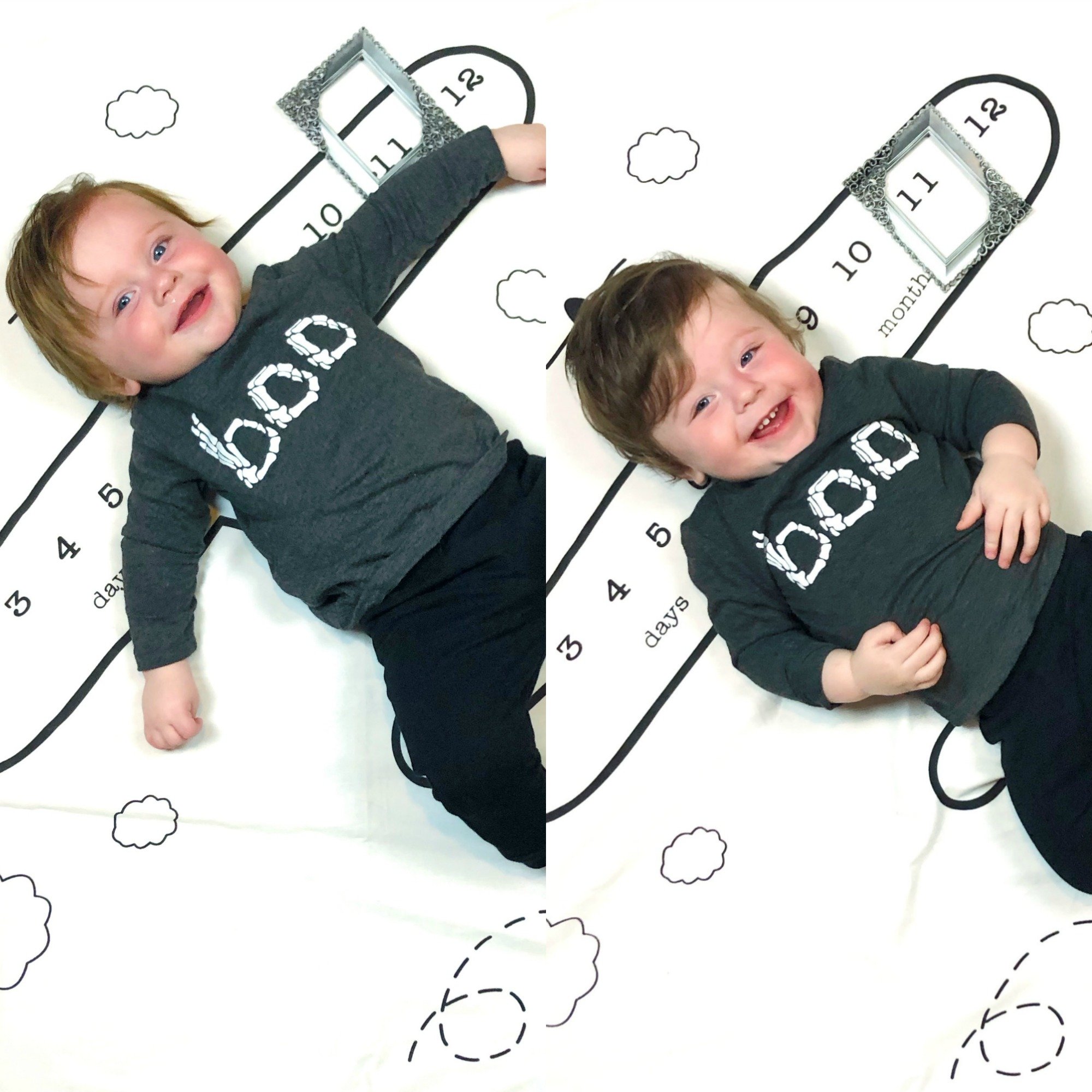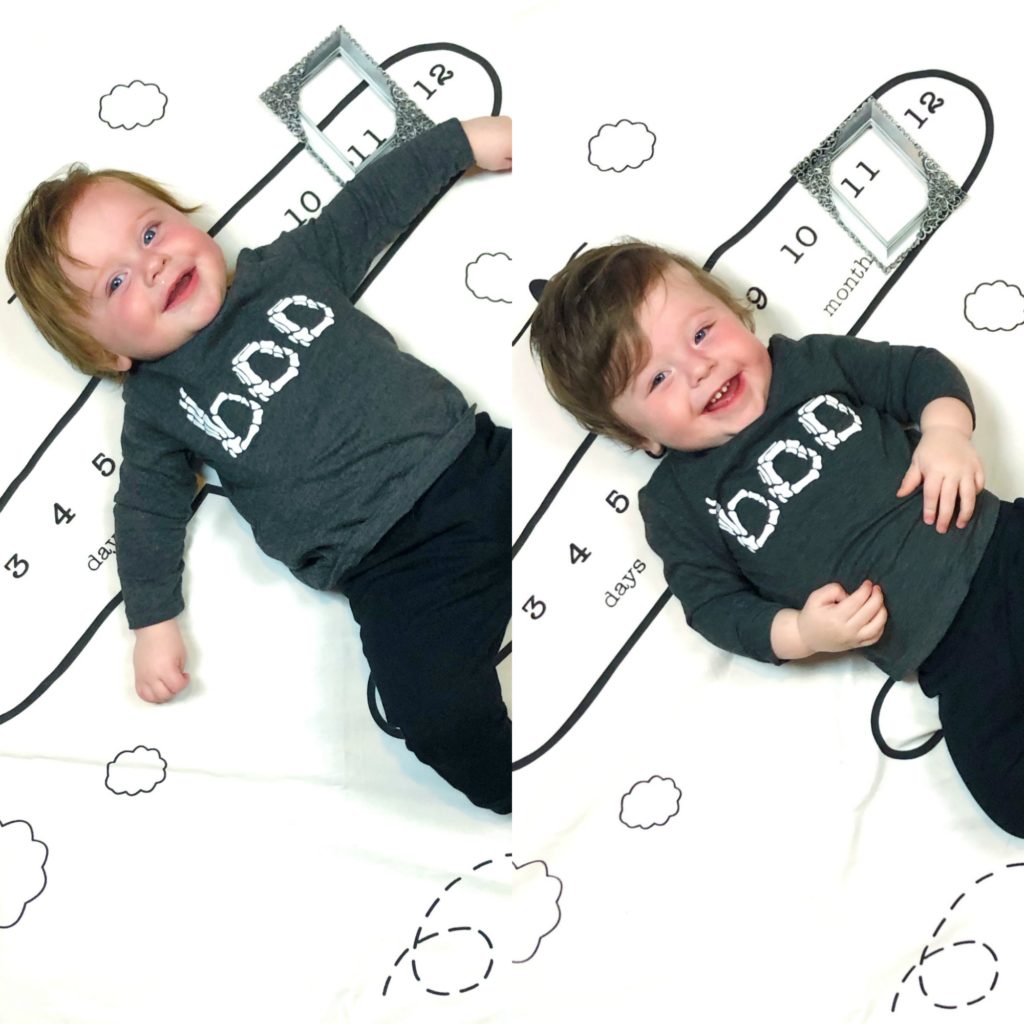 I've got to admit these photos aren't their best angles these days and are much harder to get than them sitting up... so I will not be too sad to let this little tradition go next month.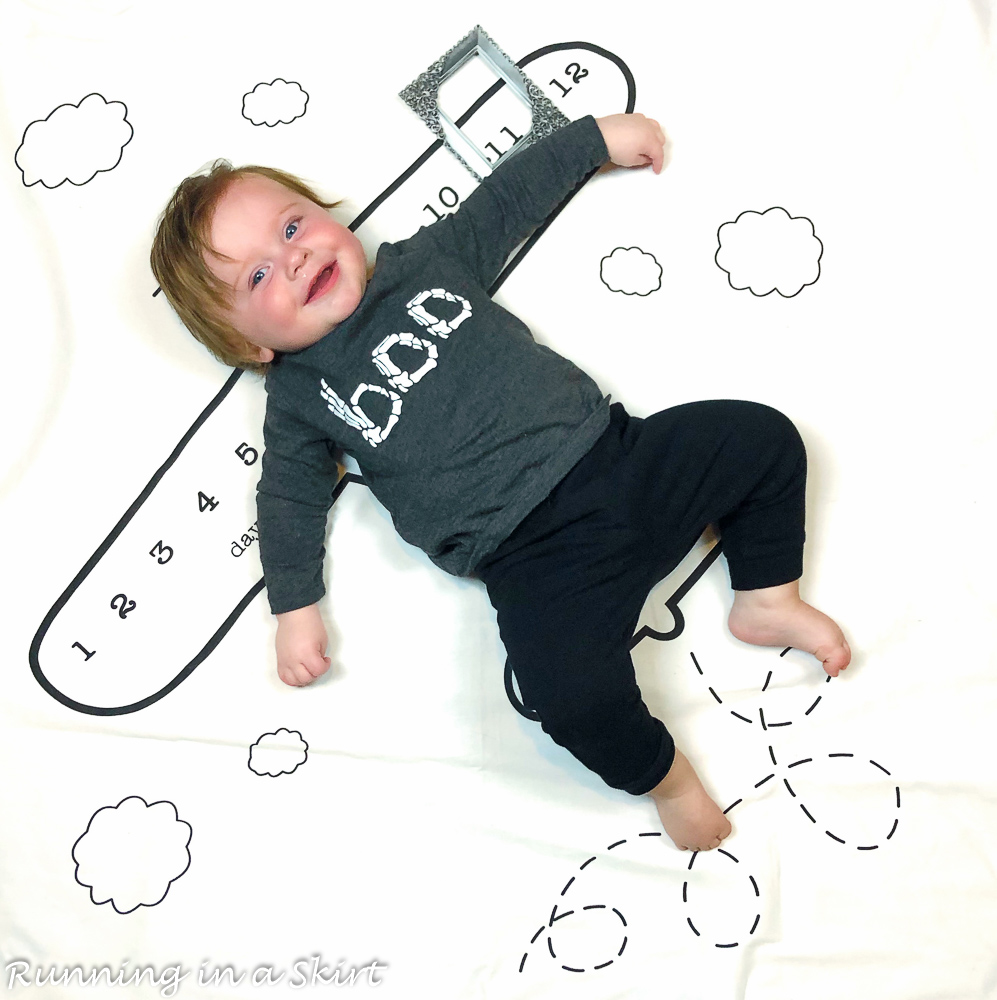 I can't believe we are reaching the end of a year. I am truly baffled at how quickly it has gone by.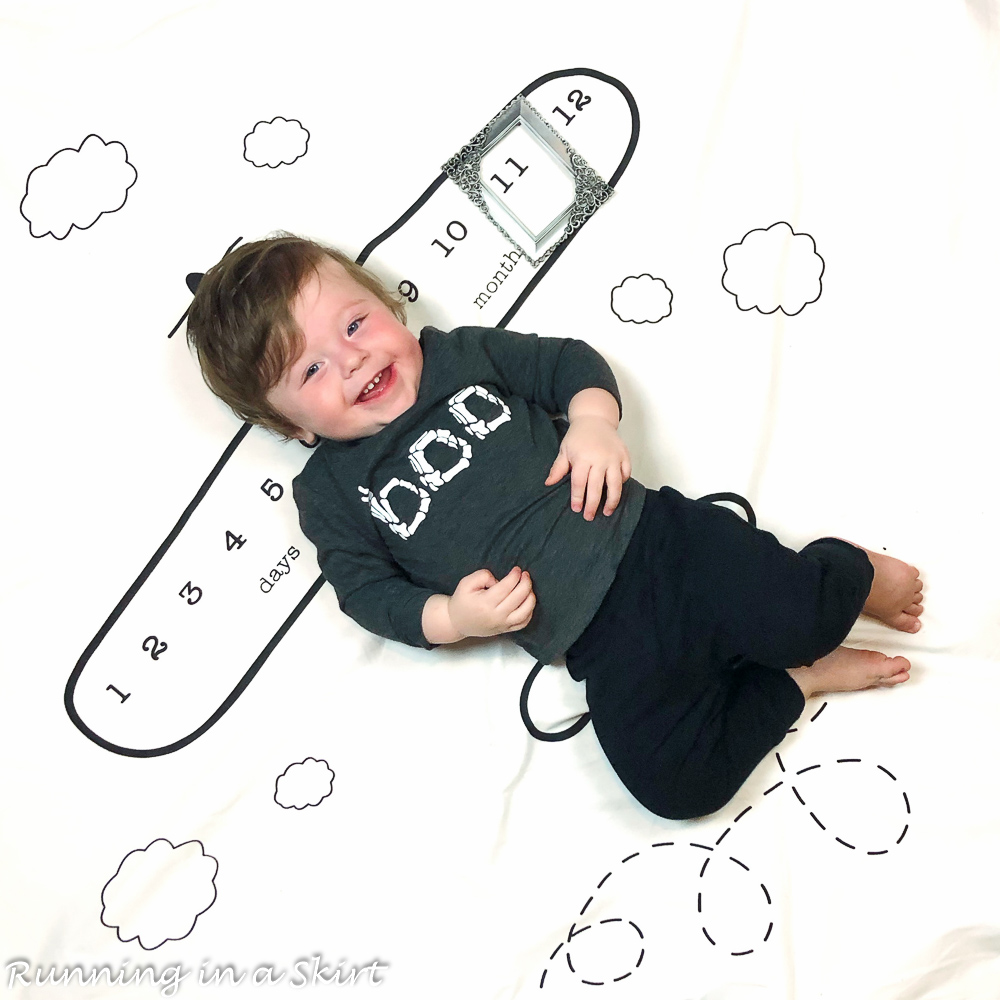 Another highlight of the week was taking the boys to a local pumpkin patch!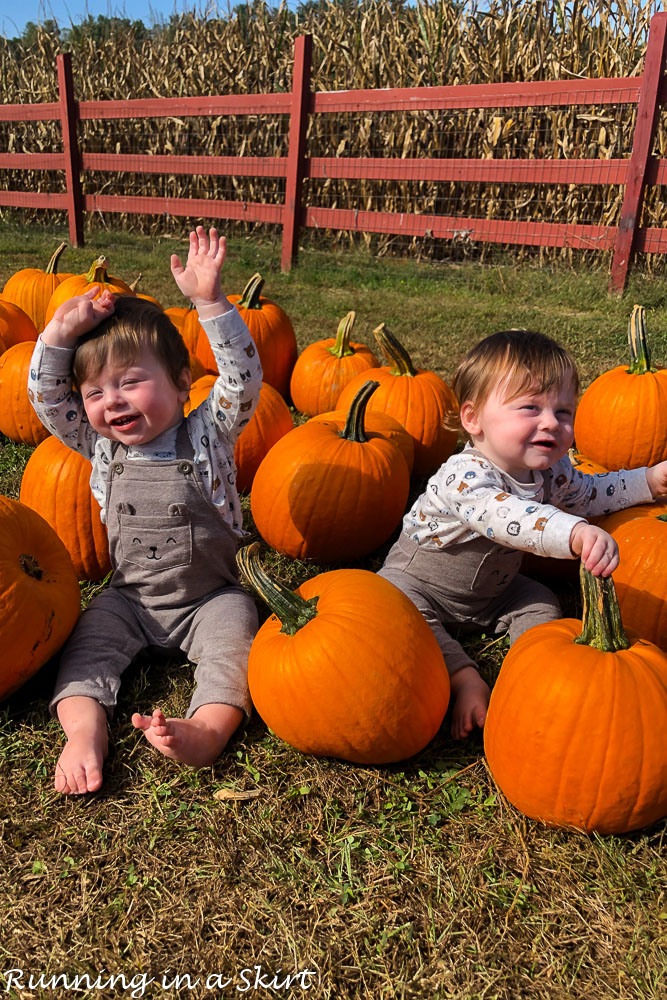 They were both fascinated by the pumpkins and looked so cute in their overalls.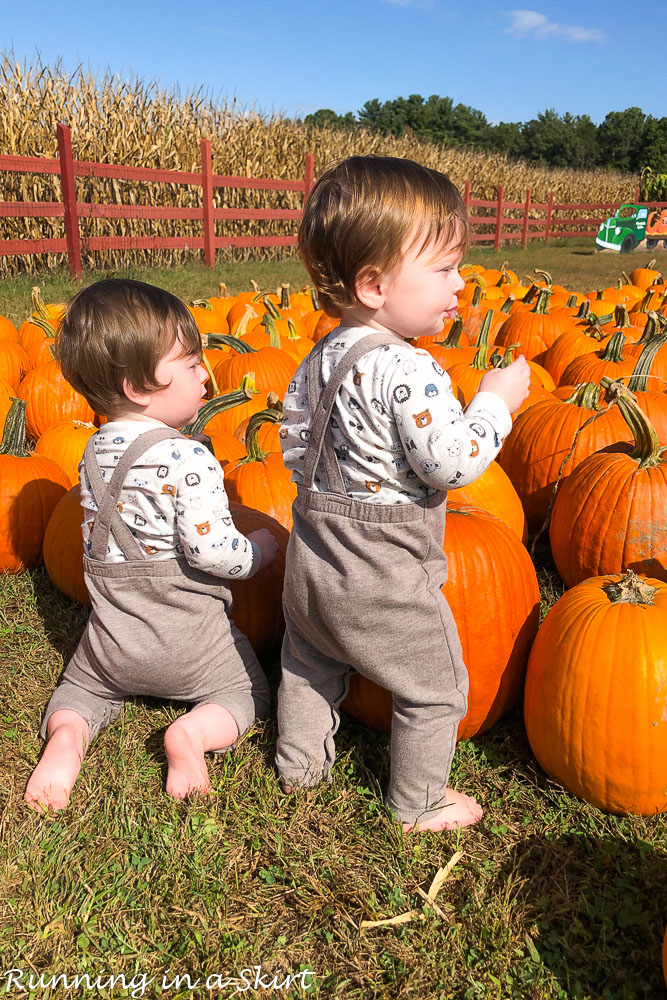 I immediately got half a dozen cute pictures of Jackson looking at the camera smiling and spent the next 30 minutes trying to get Hunter to look too.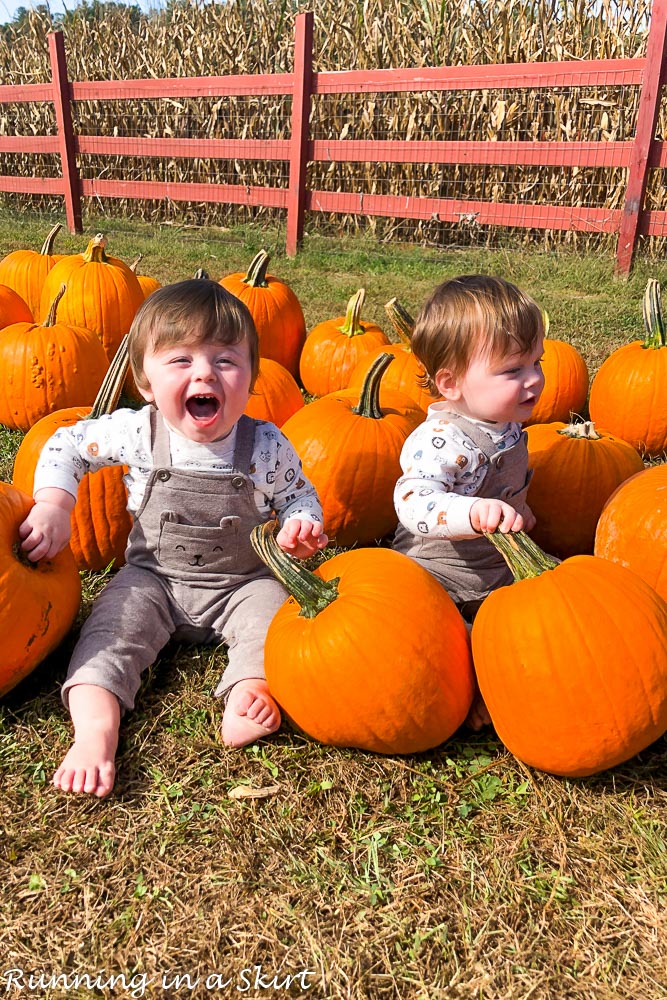 This is the best one I got of them both looking at the camera.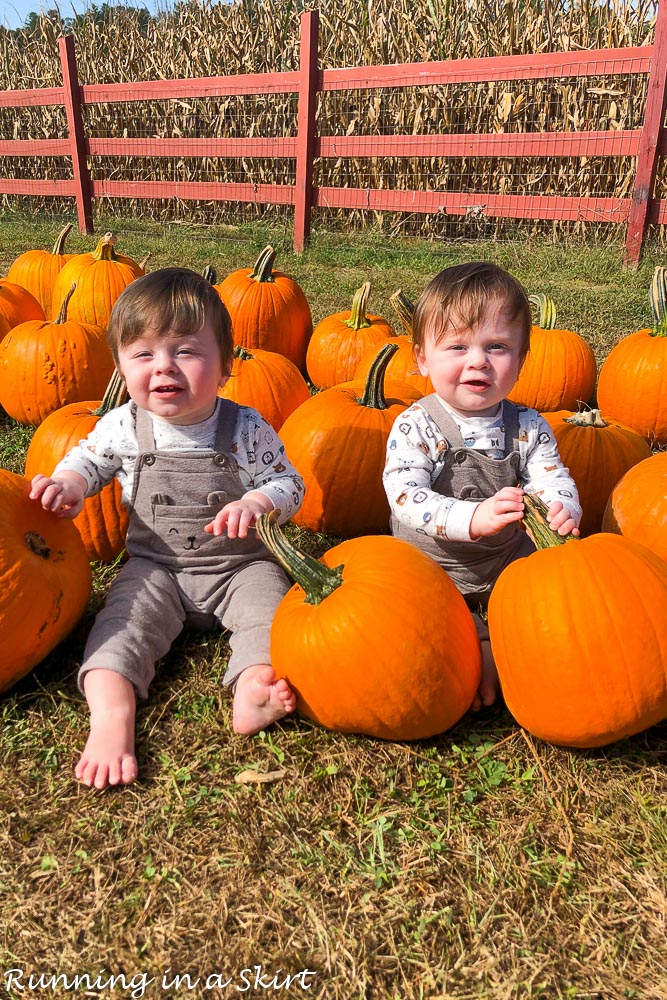 Hunter was loving people watching and walking around. He was too busy for photos!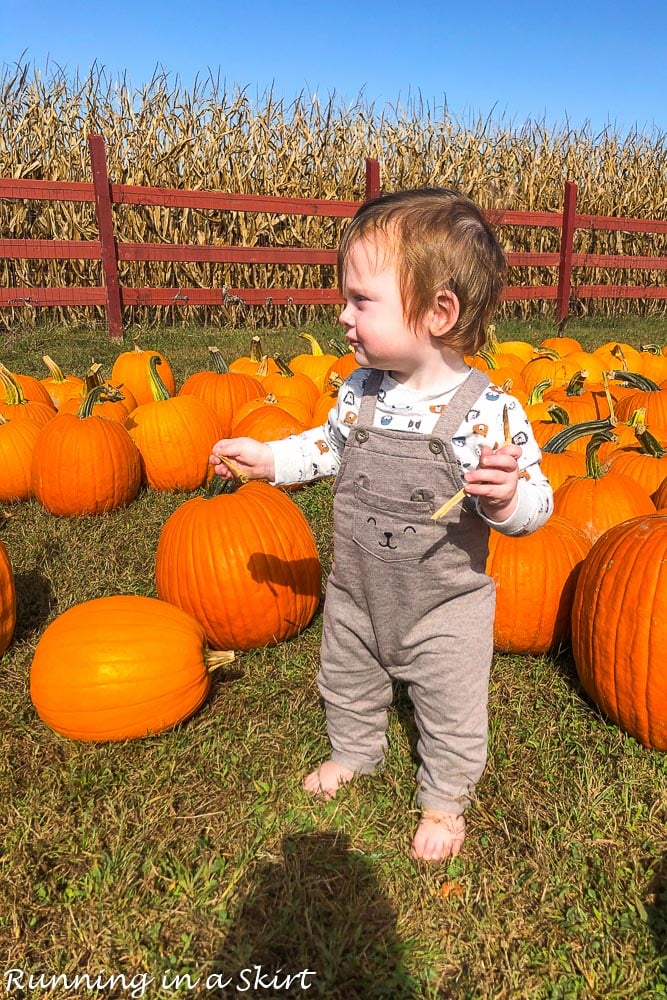 Jackson was being super sweet and so patient!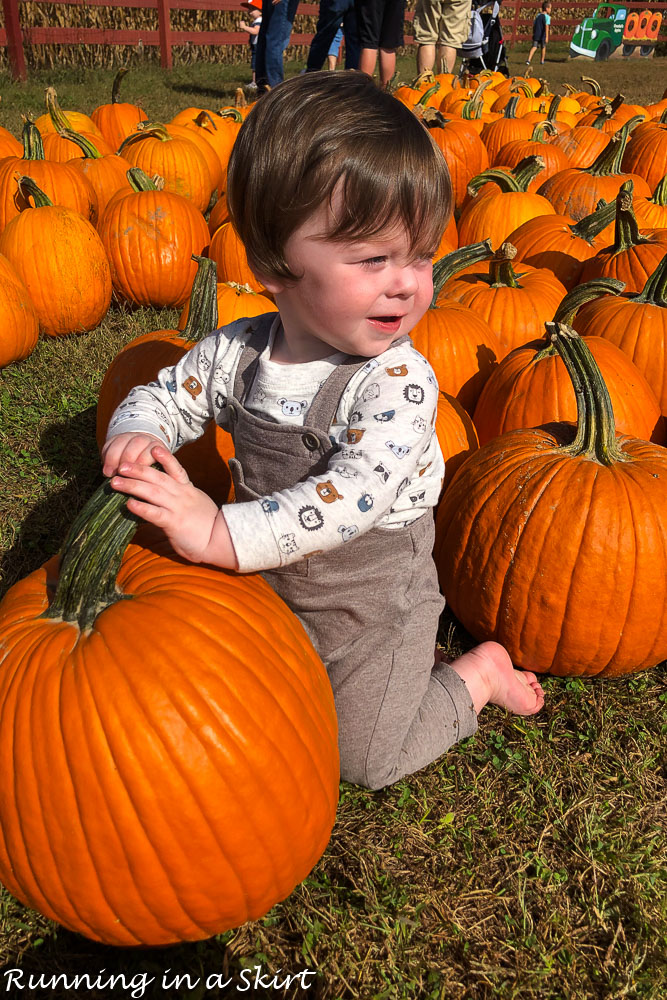 We were all a little hot because it was about 10 degrees warmer than forecasted but we still enjoyed the pretty views.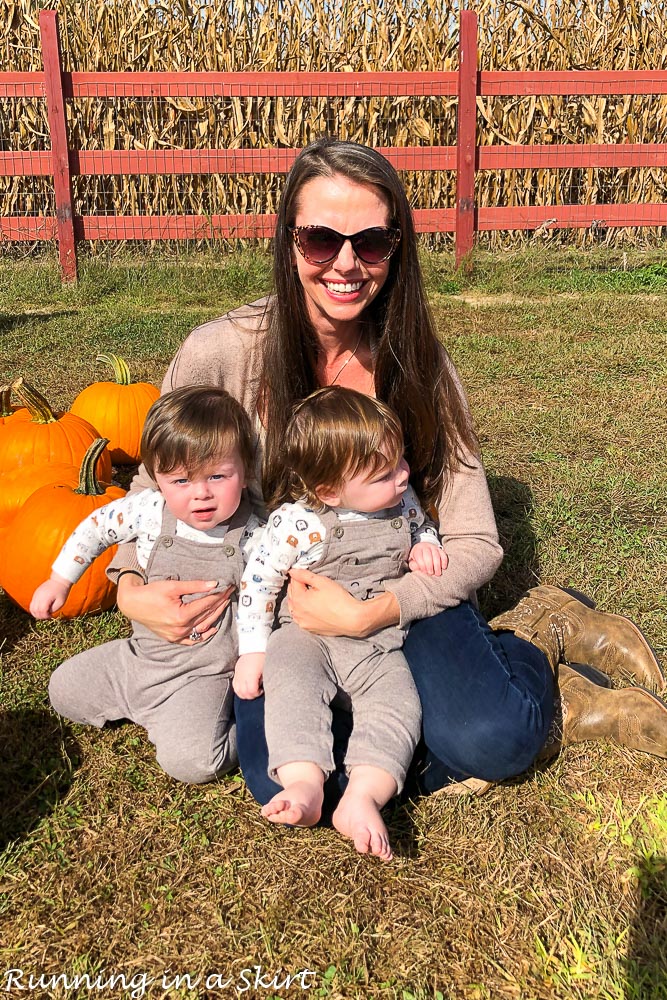 We joked that in 10 years we'd probably still remember the time I took the family to the pumpkin patch in 75 degrees... dressed for winter!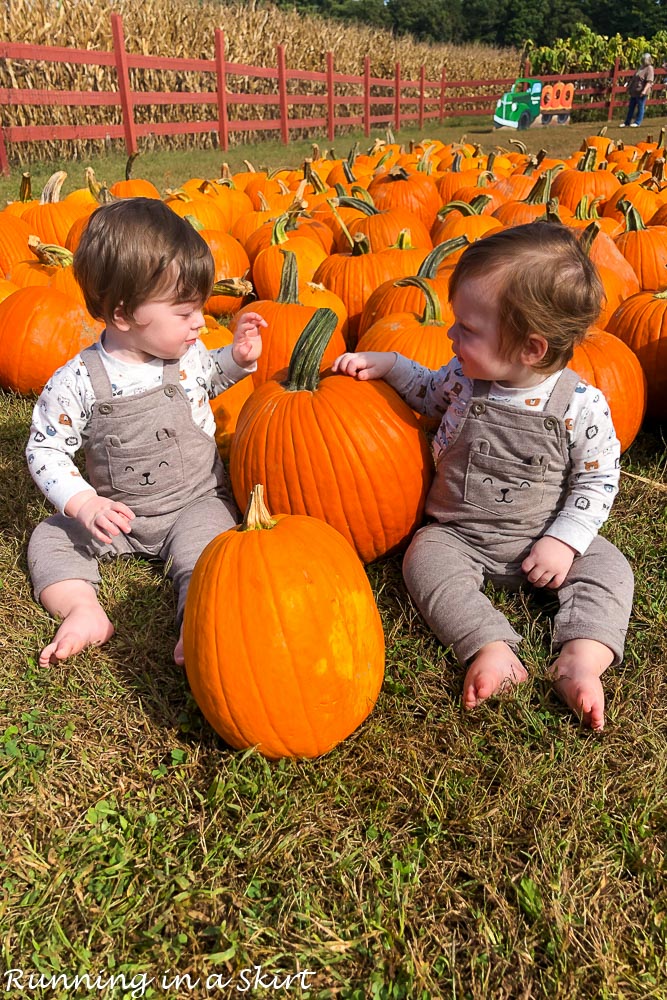 A few other highlights of the week was my dear friend and neighbor Emily's baby sprinkle. She's expecting a baby girl in December. She already has a baby boy who is about 10 month older than the babies and we are hoping they will all grow up to be great friends.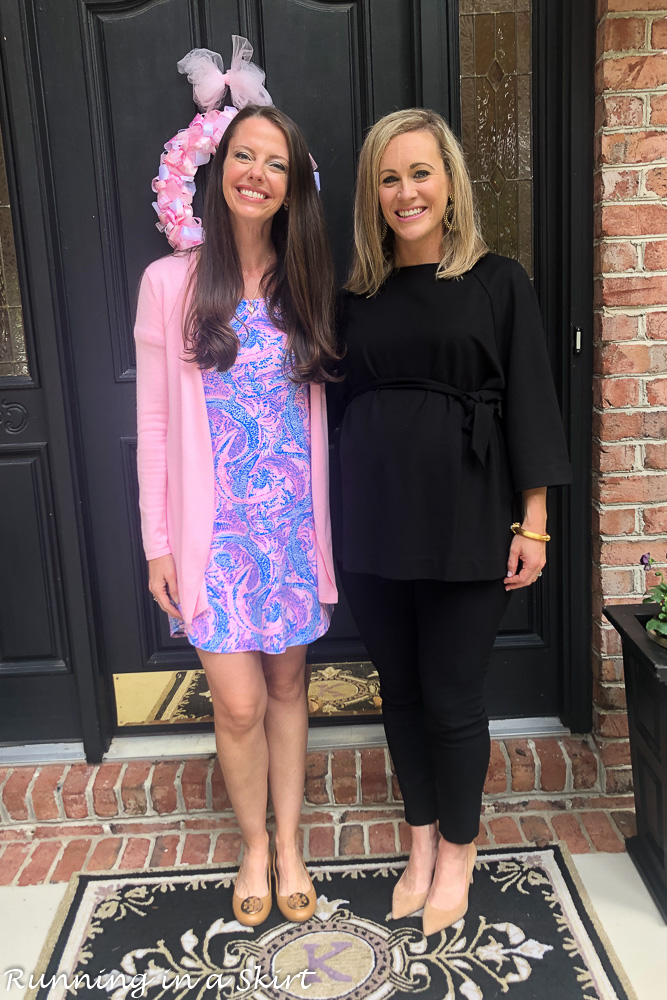 Her Mom threw her a gorgeous sprinkle and was such a lovely host.
I also got to try the new Bargello restaurant in the BB&T building! It was under a soft opening this week and I enjoyed my pasta dish. The hotel renovations are done and it looks incredible. If you are local you have to pop your head in. It's a gorgeous space.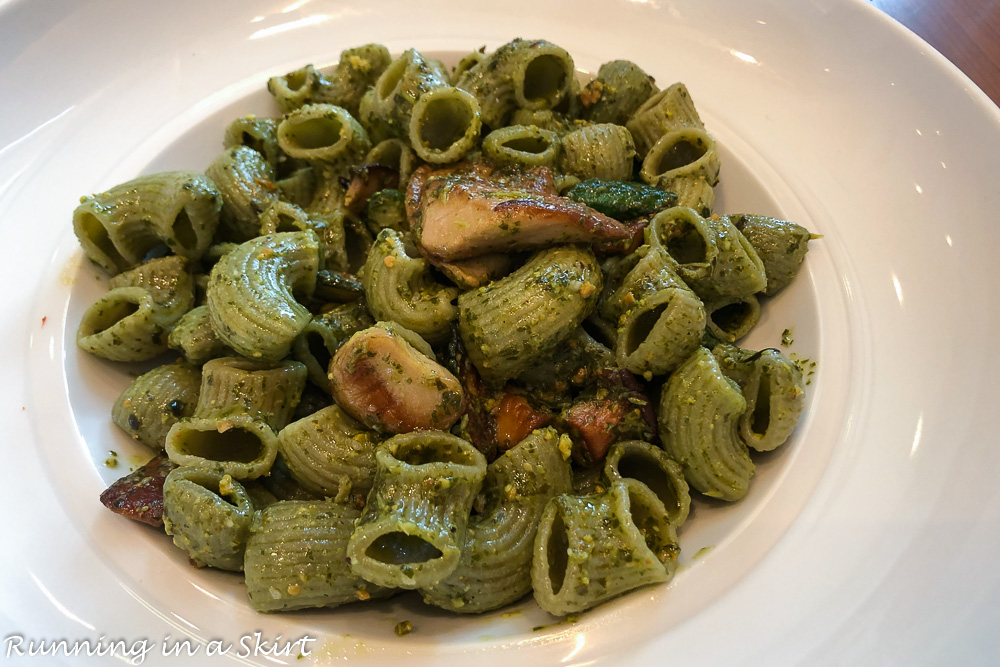 And finally, I taped another segment for ALDI yesterday at WLOS. I'll have more on the segment in a post a week from Monday but here is a sneak peek of the set.
I love working from home and getting to be a Mom most of the time but it is also pretty nice to get dressed up every once in awhile!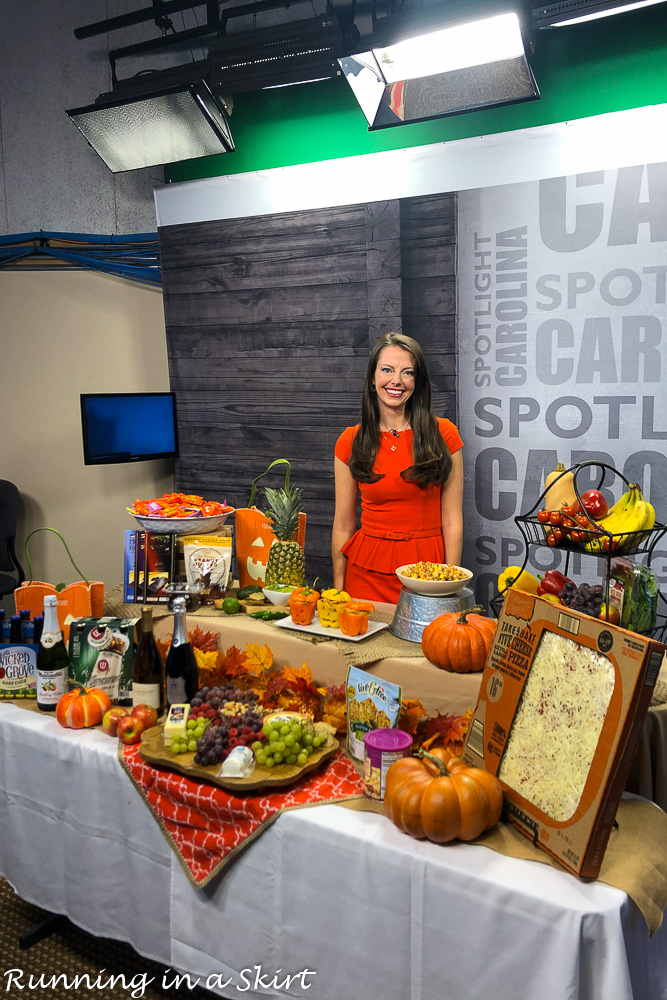 That's it for this week! I'm crazy excited about this upcoming weekend because my SIL Erica is having her baby shower for my future niece in Charlotte. I'm spending some of the weekend there and will get to see my Dad and Brother too. It should be a lot of fun.
Hope y'all have a great weekend too!