Hi y'all! Happy Friday from week seven of life at home. All considering it's been another good week. I've had a few moments where I've found myself kind of panicking about how and when this was all going to end, but overall I'm just doing my best to take life a day at a time right now. I hope you are ok too. I know this is hard for everyone for different reasons.
One of the highlights of the week was getting this fun new outdoor playset for the twins. Since we couldn't go on our trip last week we decided to surprise them with something fun.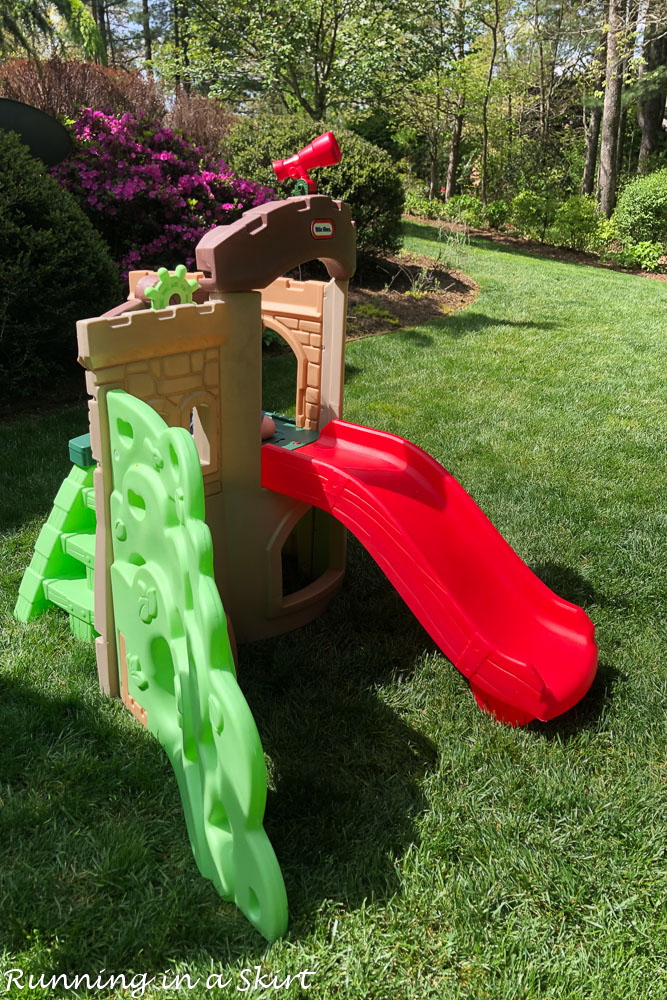 I'd say the loved it!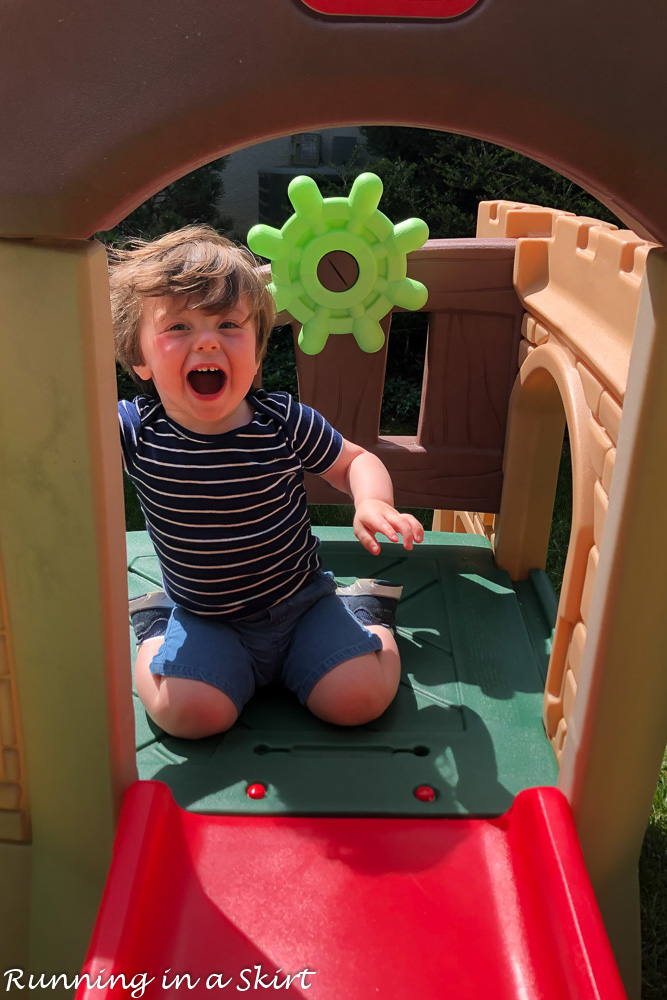 Standing on top of this platform was super fun for them and they loved the slide too.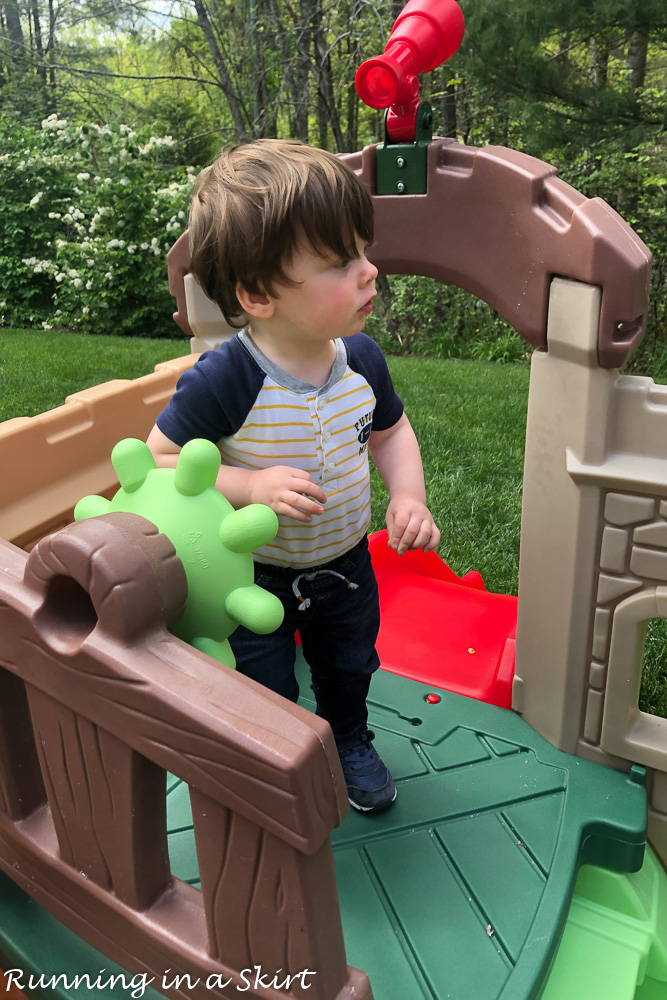 There is also a fort-like hiding area underneath which they thought was funny.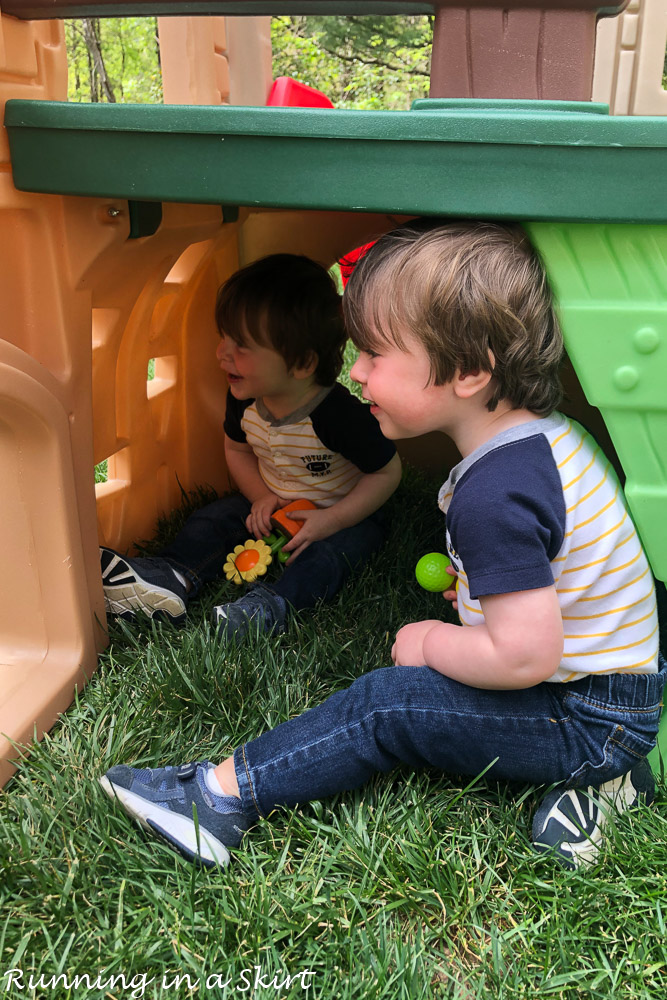 Our original plan was to get a regular-sized swingset for them but I worried I'd have trouble watching them on it by myself so we got this instead. I saw them climbing on opposite sides of something bigger and falling off. They are too brave for their own good. 🙂
They also played a lot more outside.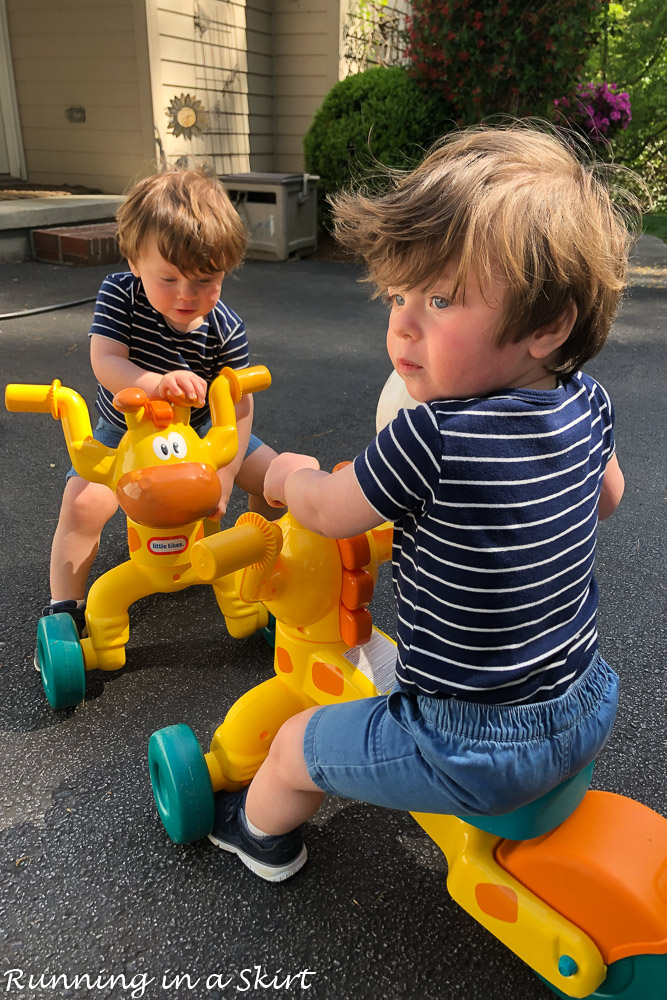 Hunter is finally getting the hang of this riding toy... although they are both still too big for it.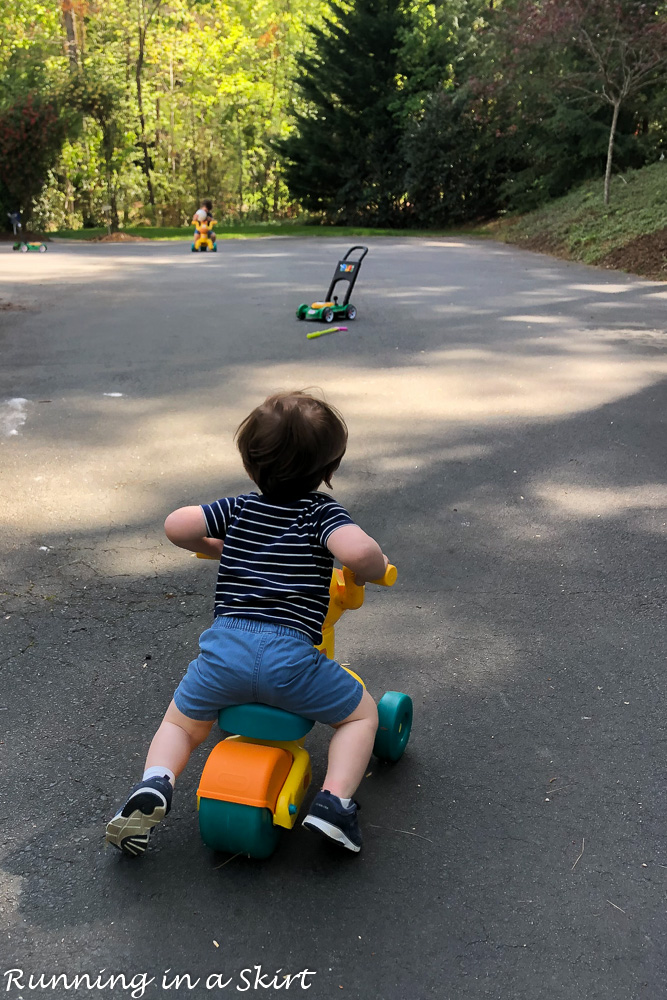 His little smirk here cracks me up.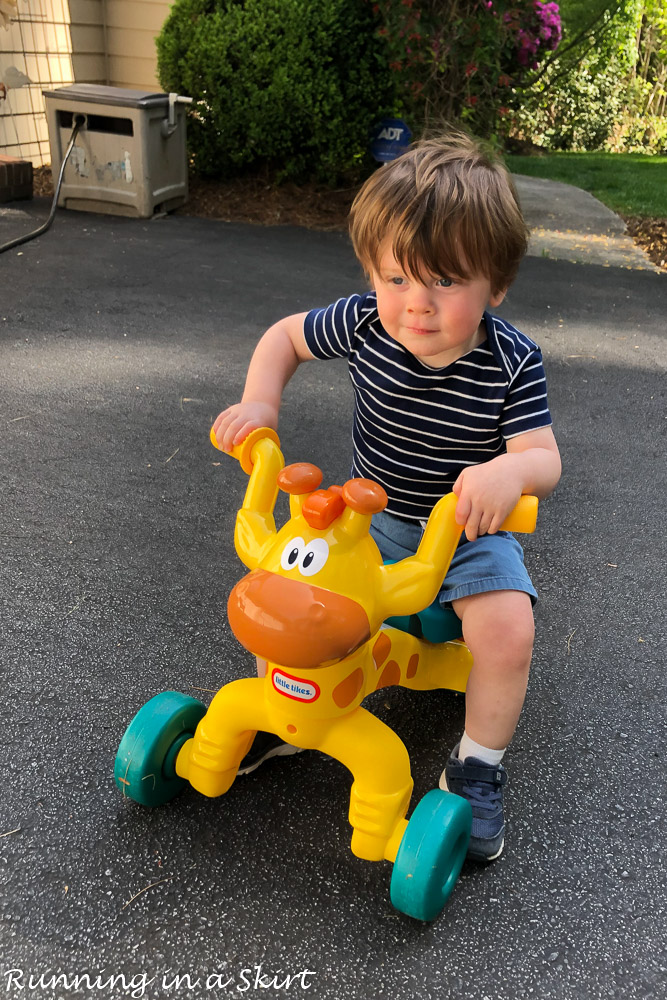 The other big thing that happened this week was I got all my flowers planted.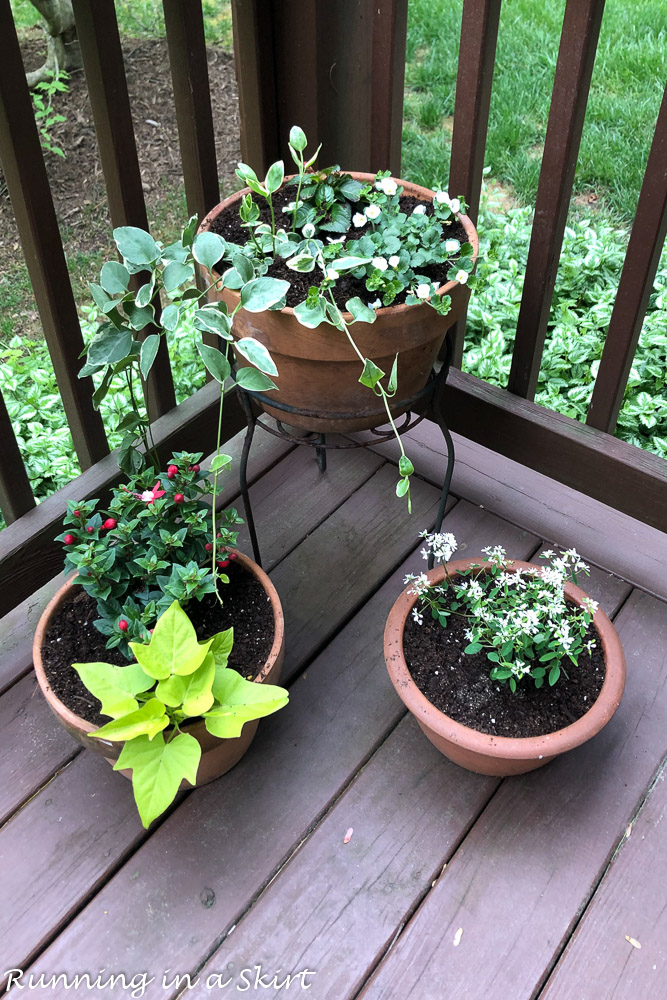 They don't look like much now but will grow in over a few weeks.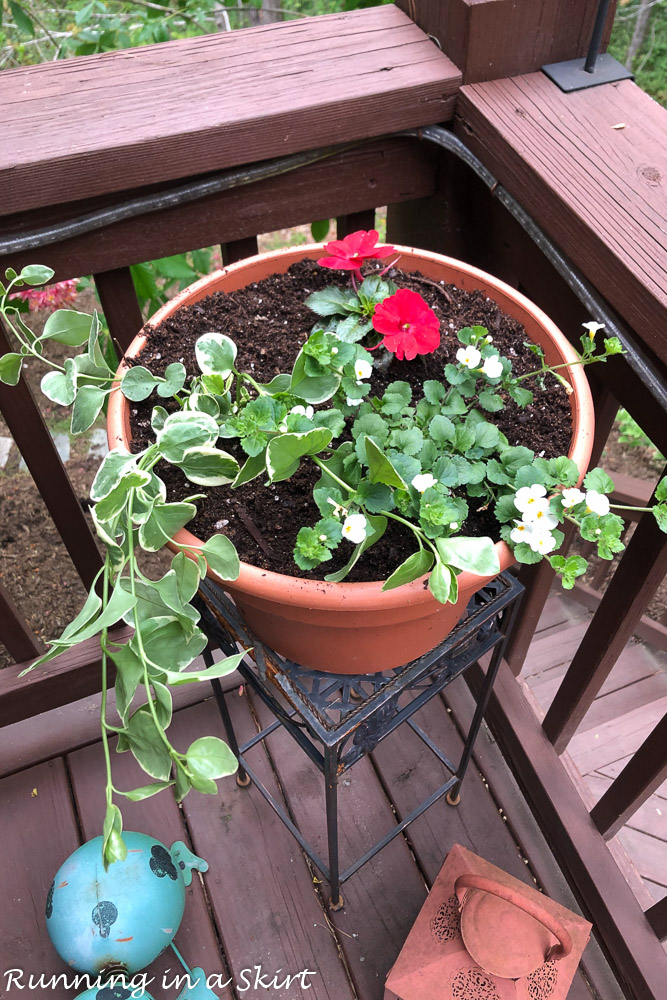 There will be lots of red, white and green.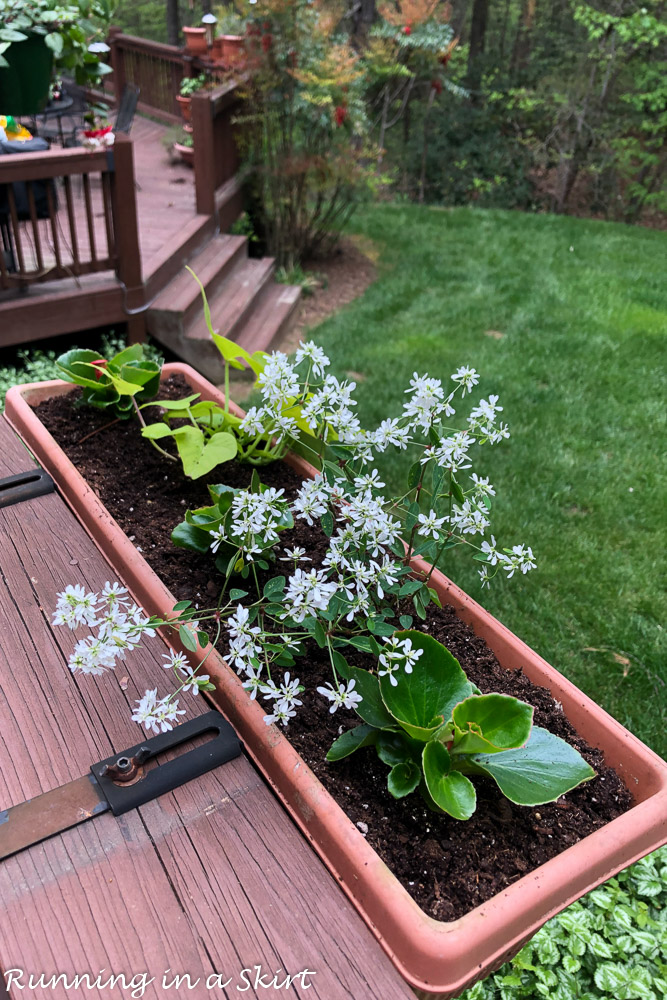 My herbs are also back in full force.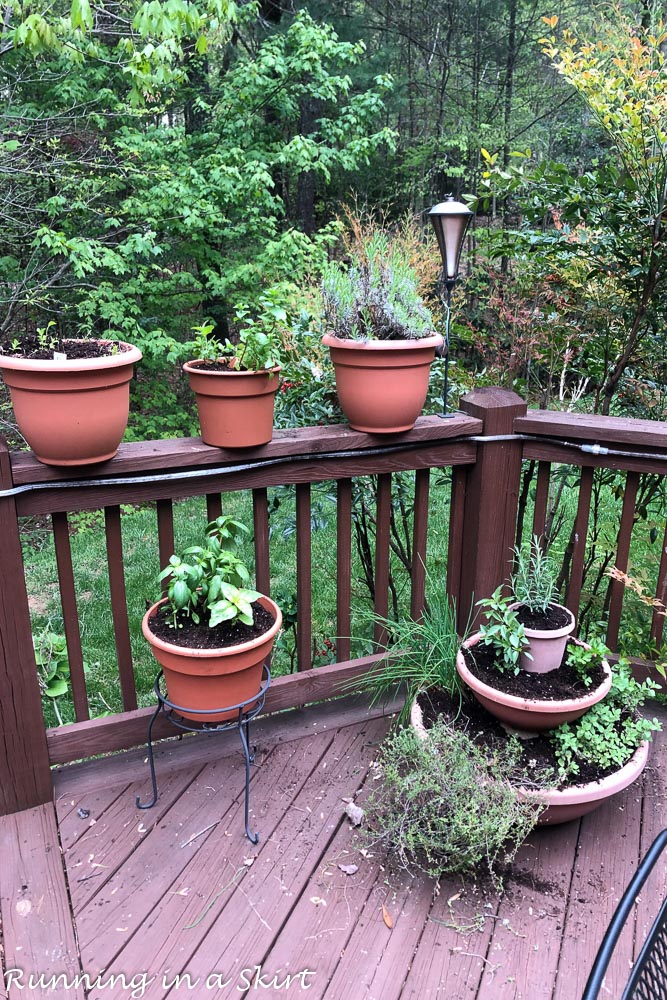 We still have some work to do to get the patio looking good for spring but this is a nice start! I'm waiting to really get it cleaned up until after the pollen bomb comes.
I'm planning on working on my raised bed garden this weekend.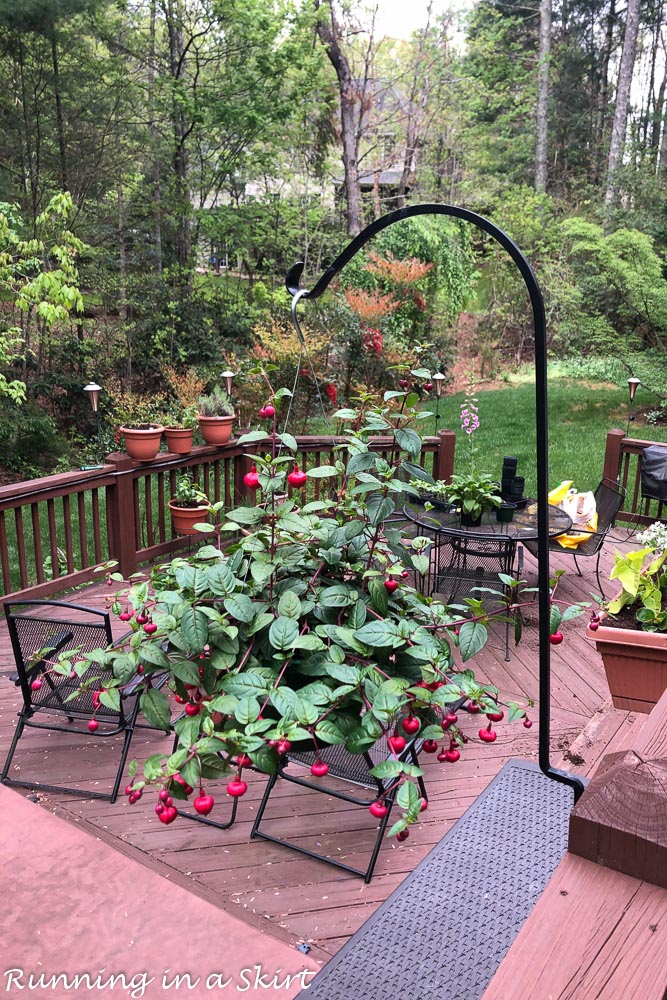 The boys also tried painting for the first time.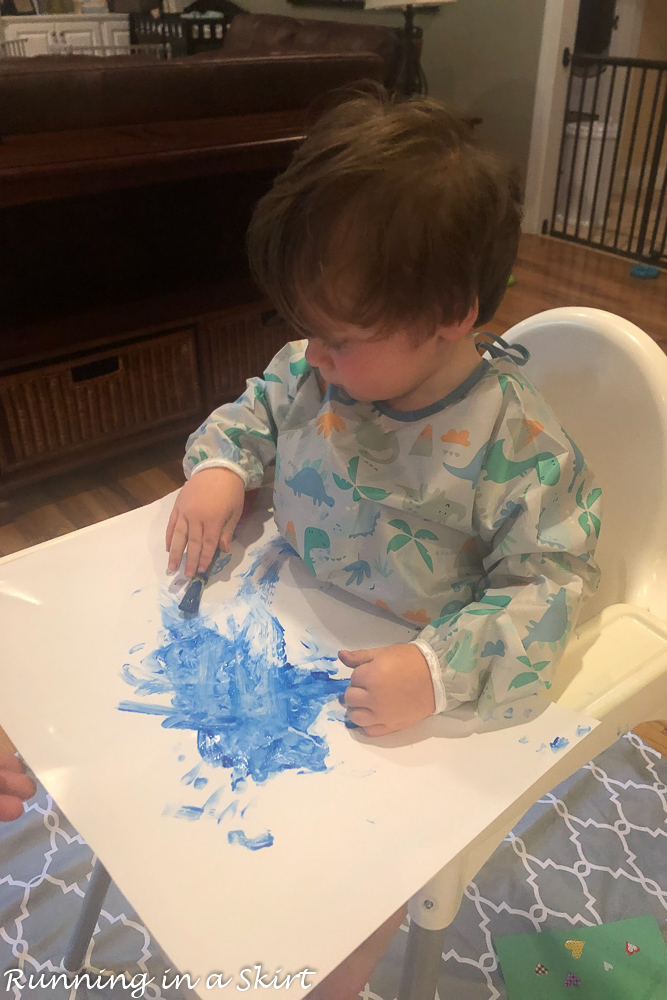 They enjoyed it although it didn't last very long. I'm going to try again next week.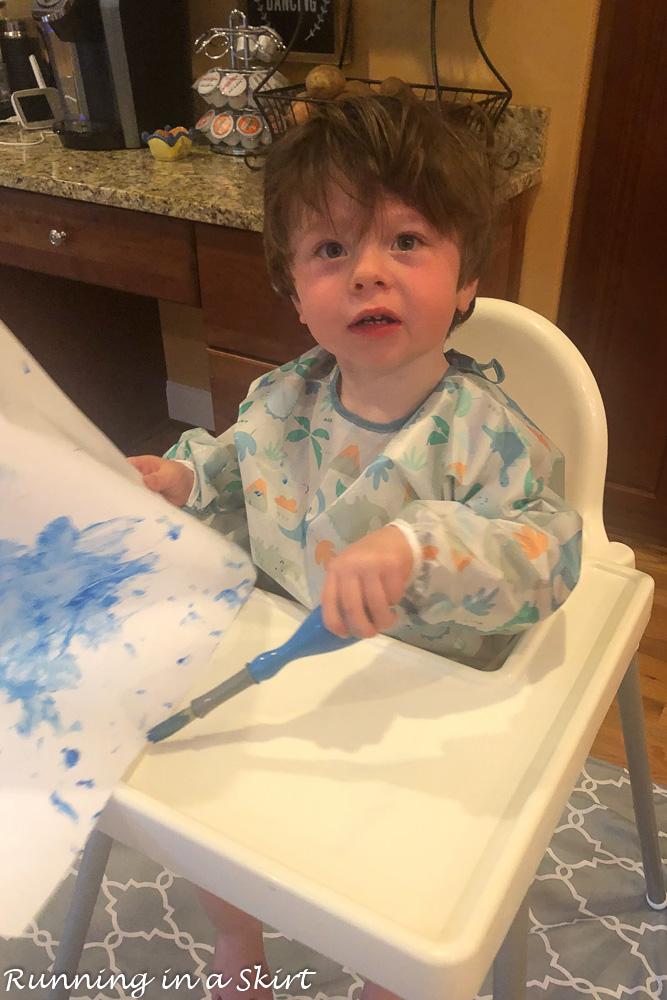 And finally, I wanted to share a few sweet photos. I've mentioned before about how much I love the moments I get when just one baby is up after their naps. One of the hardest parts about having twins is not getting to really ever focus on keeping just one baby happy.
Every once in awhile it's nice to get one on one time. I get the sweetest cuddles then and wanted to share these last moments.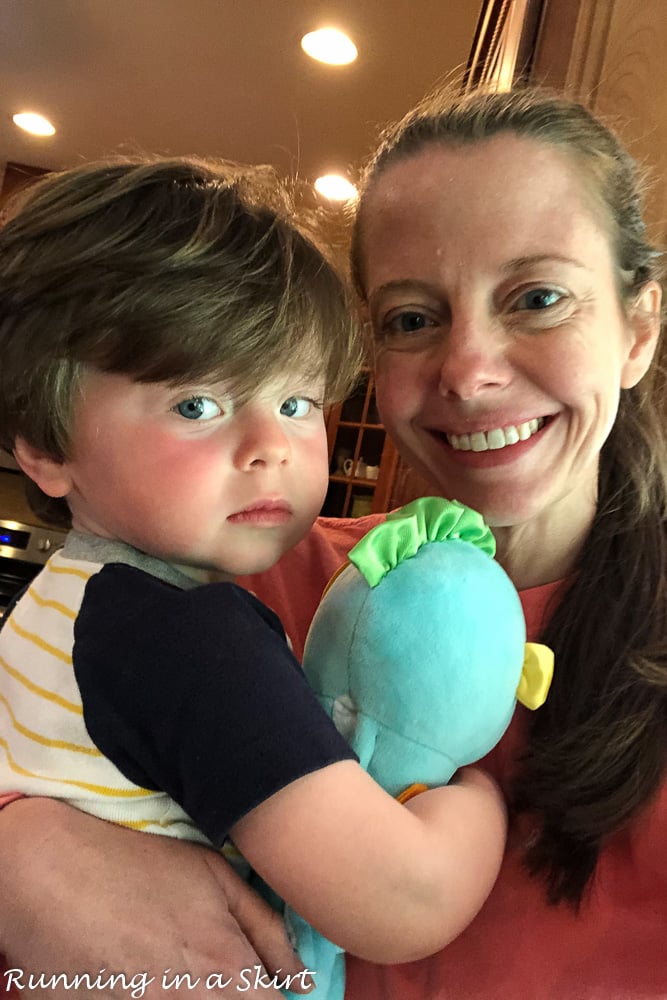 These few calm moments are everything right now.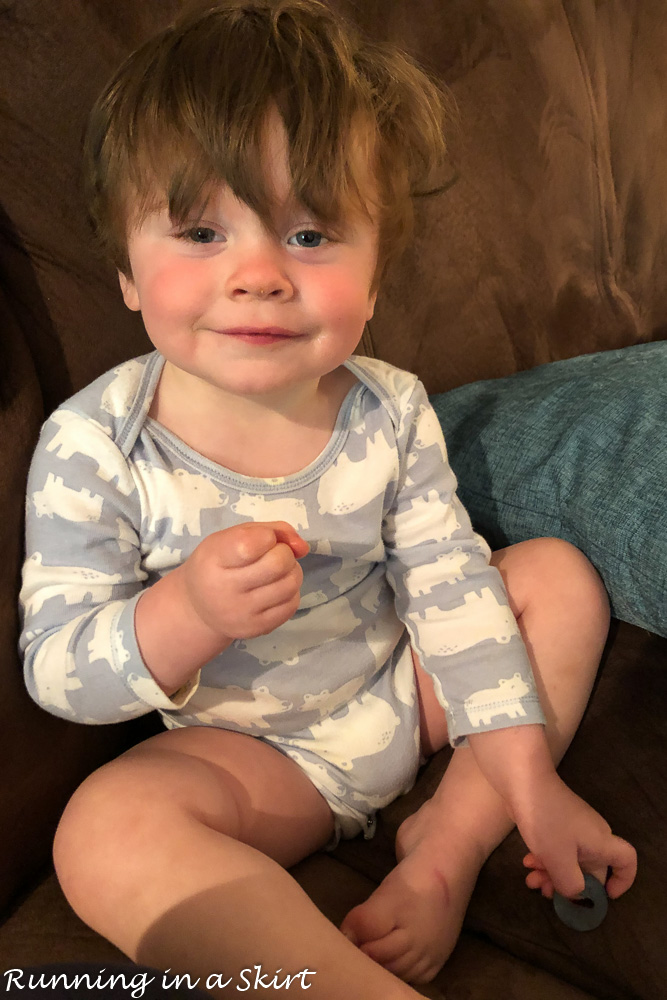 That's about it for the week. Tonight is takeout night again and I'm looking forward to that! It's the small things now that really cheer me up. I hope you have something to look forward to as well.
Have a wonderful weekend and I'll see you on Monday.