Hi everyone! It's been another nice week at home with preschool and work. We've had lovely spring weather for most of the week and spent some time outside. This is a busy time of year for us in terms of working. The Hubs is still working 7 days a week for tax season. We can't wait for tax season to be over and for the family to have more time together. I've also been busy working ahead on the blog so I can spend most of the summer with the twins as they will be out of preschool. I'm writing some yummy summer recipes to share with you guys.
I also published a few yummy new and updated recipes lately in case you missed them!
The highlight of the week at home was our annual mulch delivery. There's always some time between when it gets dumped in our driveway to when it gets spread and the boys love it! Here they are mid-jump.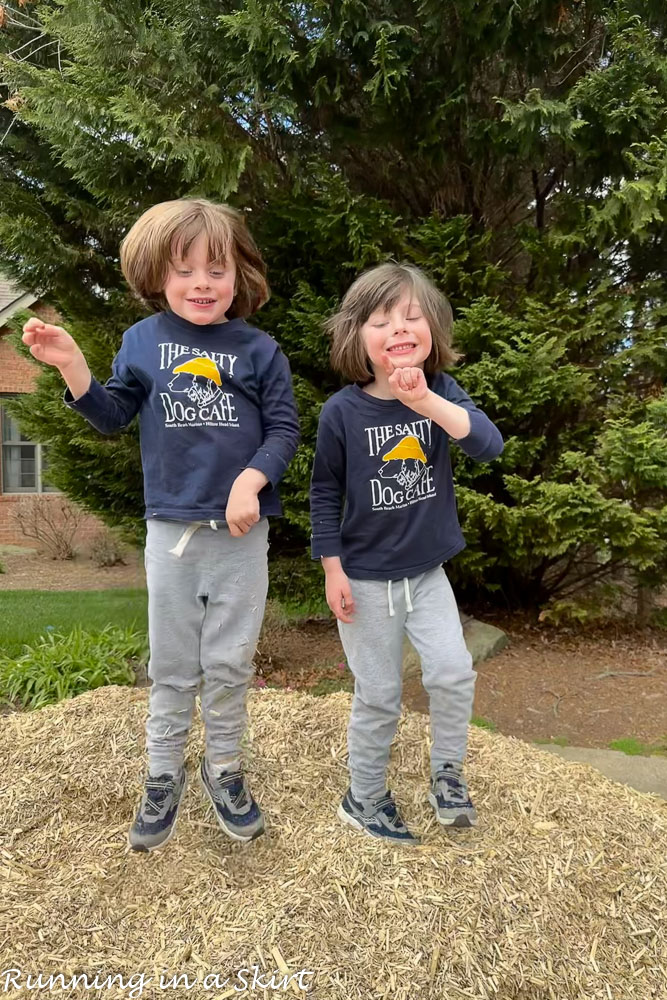 And on a particularly warm day, they decided to take spreading the mulch on themselves. They decided to get their trucks, put it in the trucks and drive it to the beds and spread it.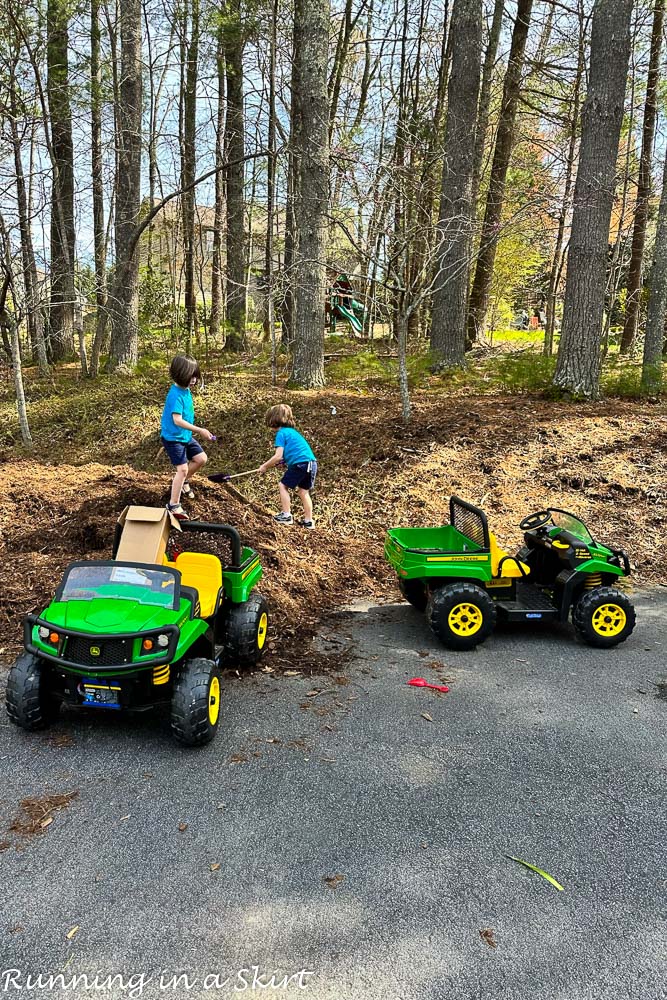 It's so funny what they come up with to do these days. I used to have to kind of direct them, but now they just come up with games on their own. It's pretty funny to watch.
They are also for hire for mulch spreading. They'll work for fruit snacks. 🙂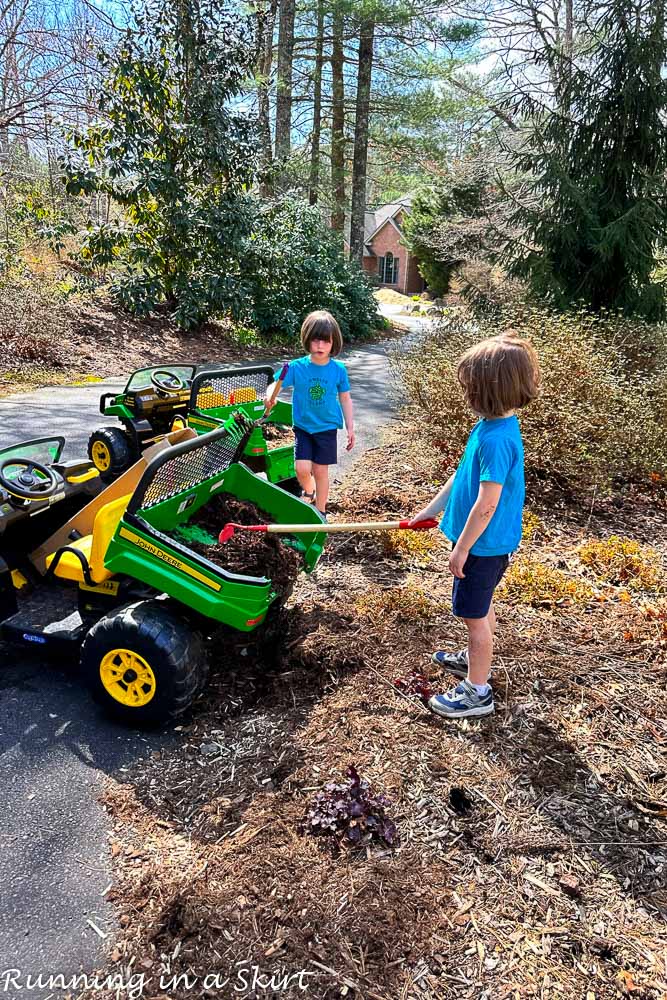 Another highlight of the week was a brief date dinner with the Hubs. We don't get much time at all right now during tax season, but a quick dinner out was just what the doctor ordered. Also, can I get three cheers for spring dresses!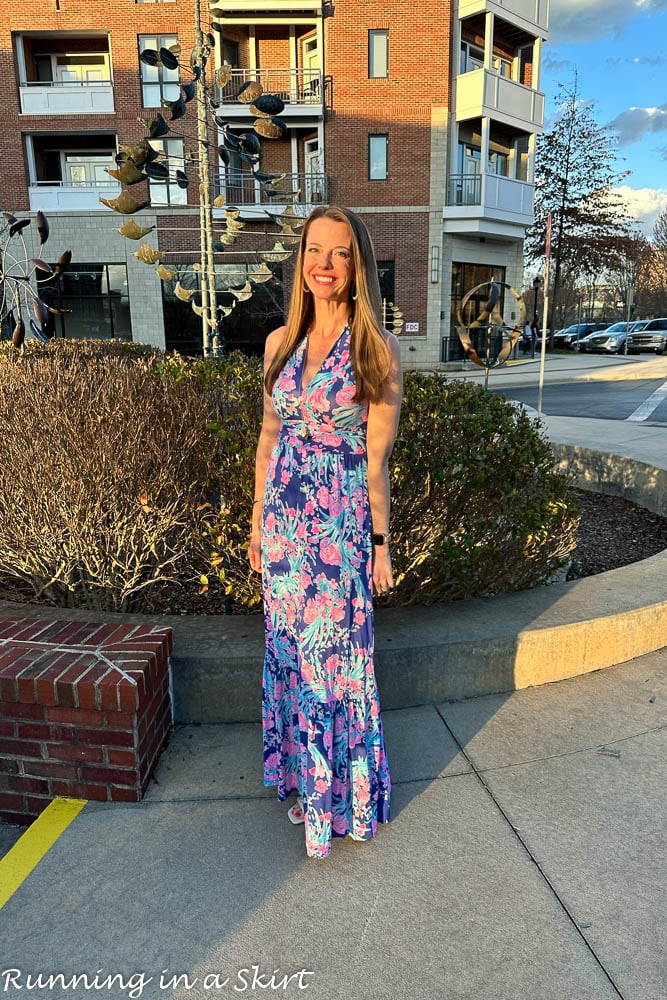 And finally, I got an Easter Inflatable... because I'm really just a big kid at heart.
You can order the same one on Amazon if you need a reason to smile. 🙂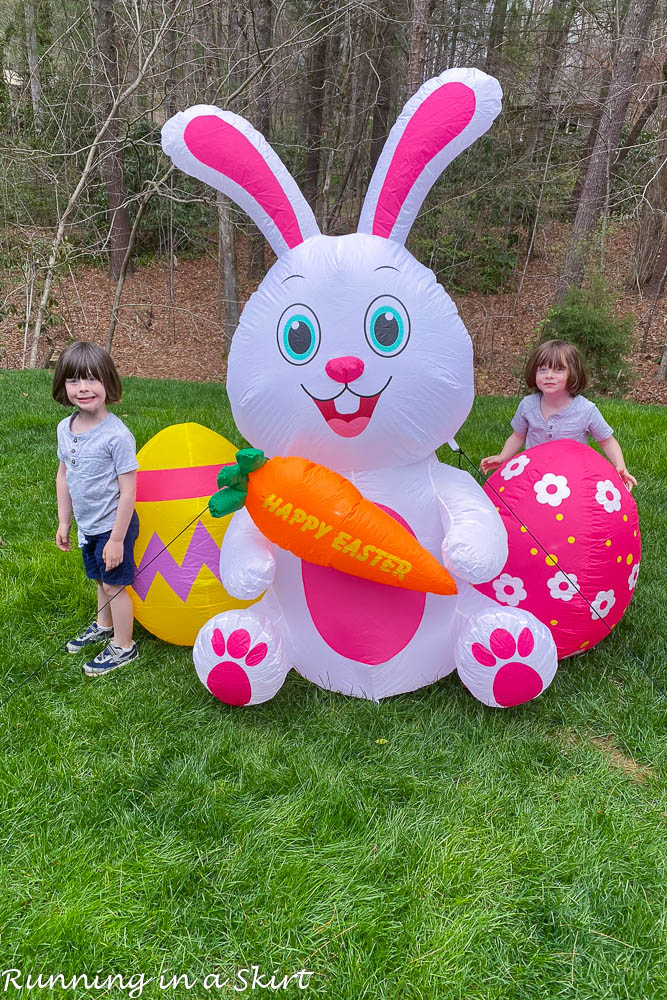 We are all counting down the days until Easter!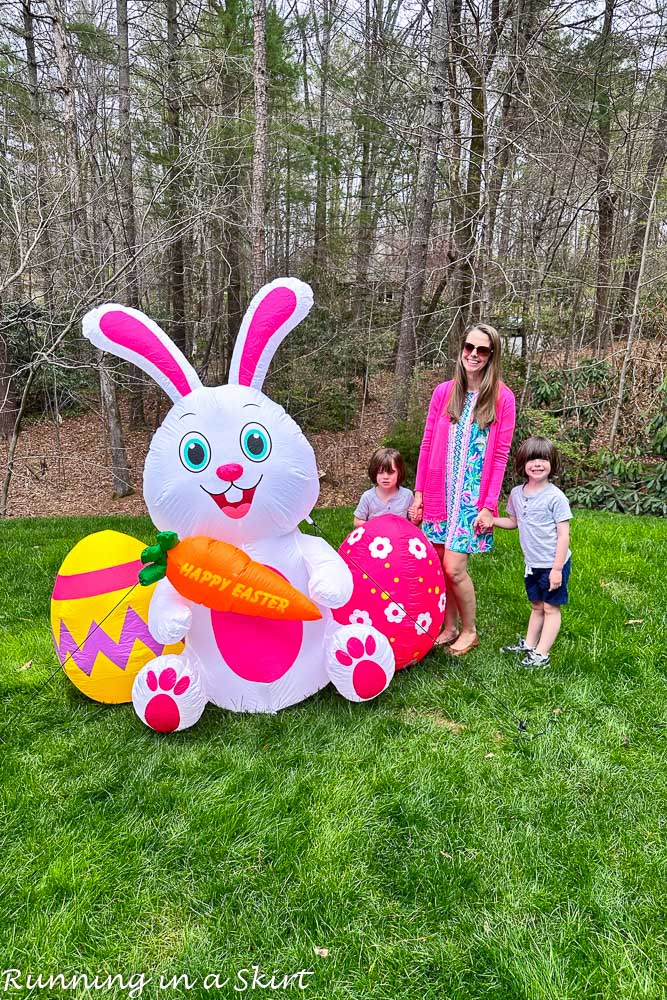 We hoping for a healthy weekend because my Brother is supposed to be visiting! Say a little prayer all four of the kids can be healthy so we can have our visit. I can't wait to get the cousins together.
That's all for this week. I hope everyone is doing well too.