Hello! Hello!
I can't believe it's mid-July already. I thought with staying home more this summer would go by slower, but it seems to still be flying by at warp pace. The twins are also growing so fast and somehow turned 20 months this week. I simultaneously want time to pass and slow down at the same time.
This past week started with a few hiccups. Makena had a strange growth right on her elbow that kept busting open and getting blood ALL OVER the house so I took her to the vet for them to look at it. After some debate, we decided to have them remove it so it could heal better. They don't think it was a cancer or anything but we ran it off for testing just in case. Since she's so active (aka crazy!) they gave us some pills to calm her down until it healed. She was pretty pitiful but it's already getting better. Hopefully her test will come back clean and she's on the mends now!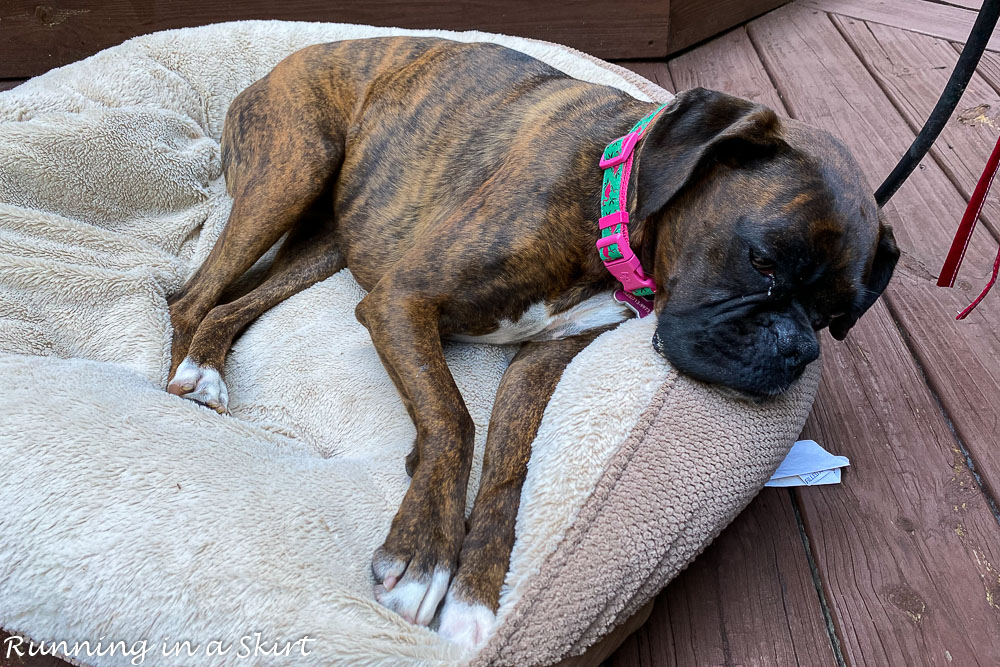 They boys were also due for some shots. We got a bit off schedule with them being sick but we finally were able to do it. Our pediatrician sent a nurse to the car to do it and I was super grateful to not have to take them into the doctor's office. They were champs and didn't even cry!
I seriously think doctor's visits in the car with young children should be something that sticks around after COVID is over.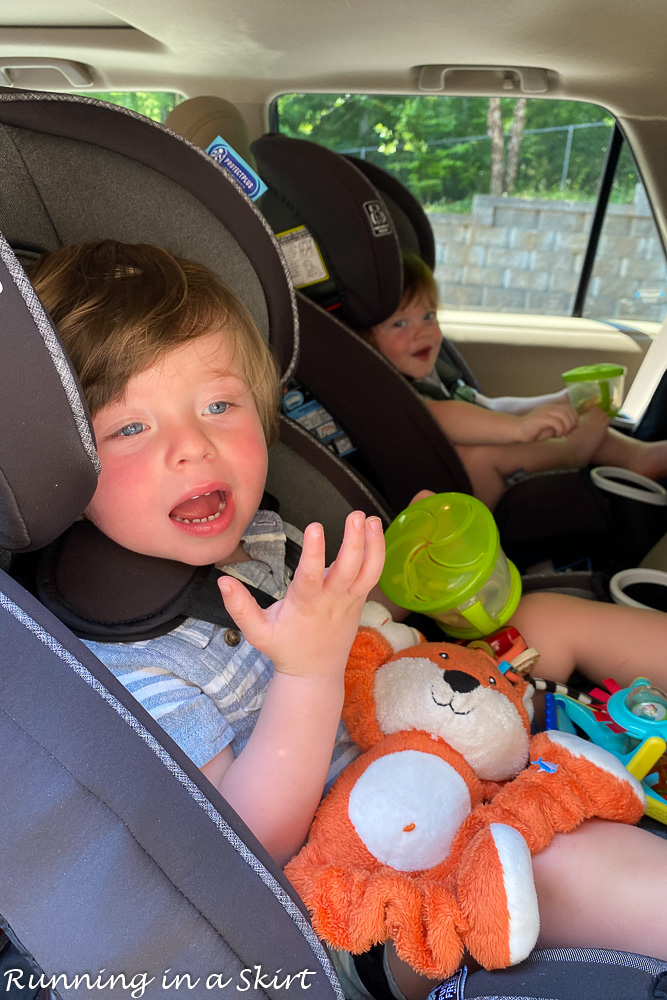 We also ended up with a rainy afternoon but the boys made the most of it with some extra snacks and games inside.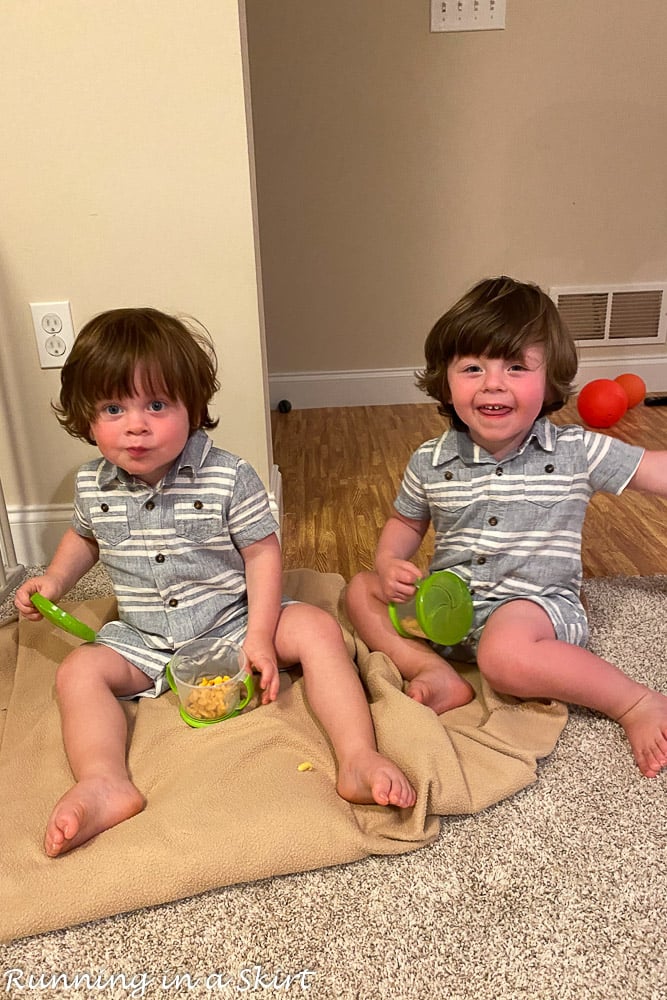 The weekend turned out nice. One highlight was taking the twins to a mountain stream. We've been trying to figure out things we COULD do with the boys without them being close to anyone and this was perfect.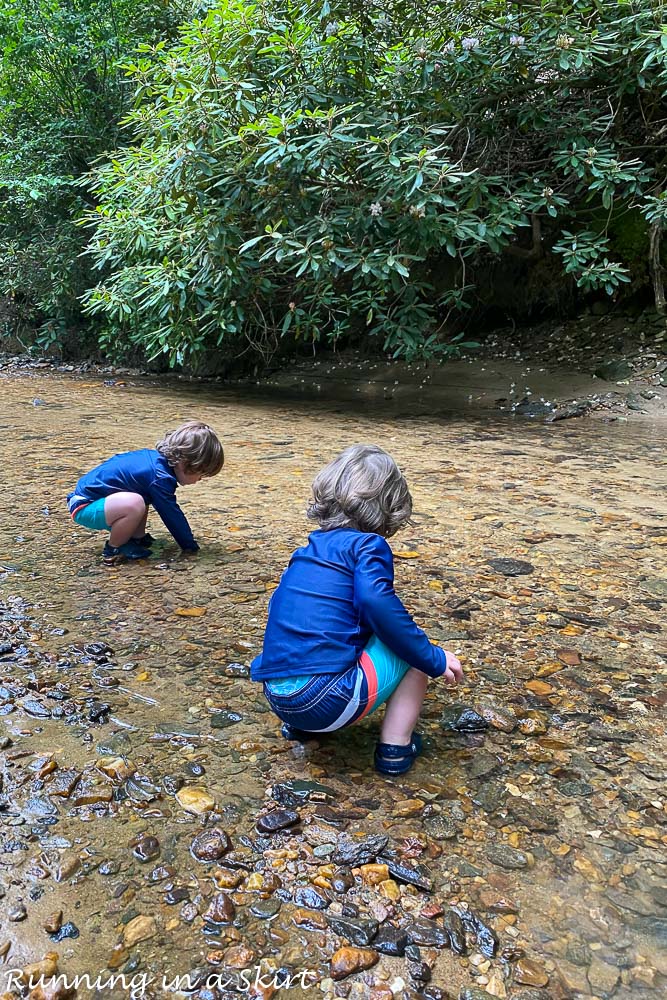 They got to walk around and throw rocks.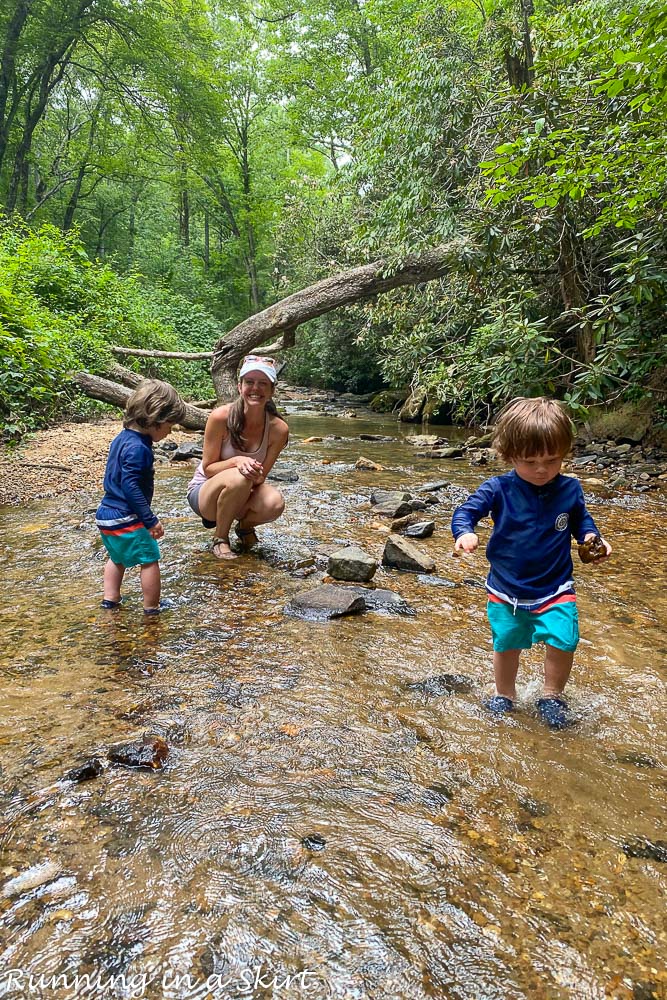 They even learned a new word... "stream!"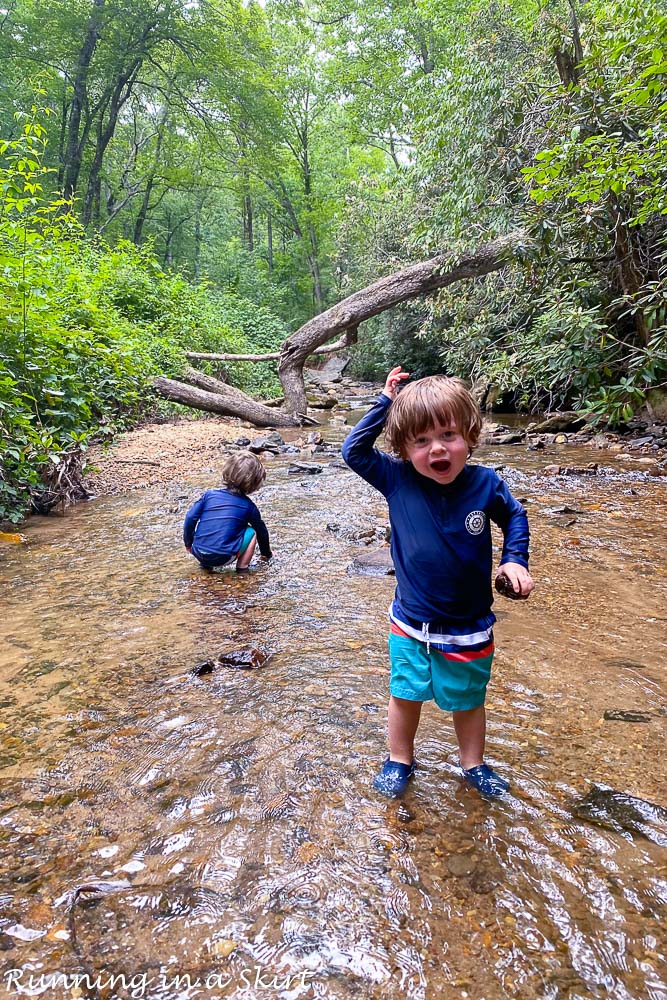 They haven't been out at all so even this little adventure was just what we all needed.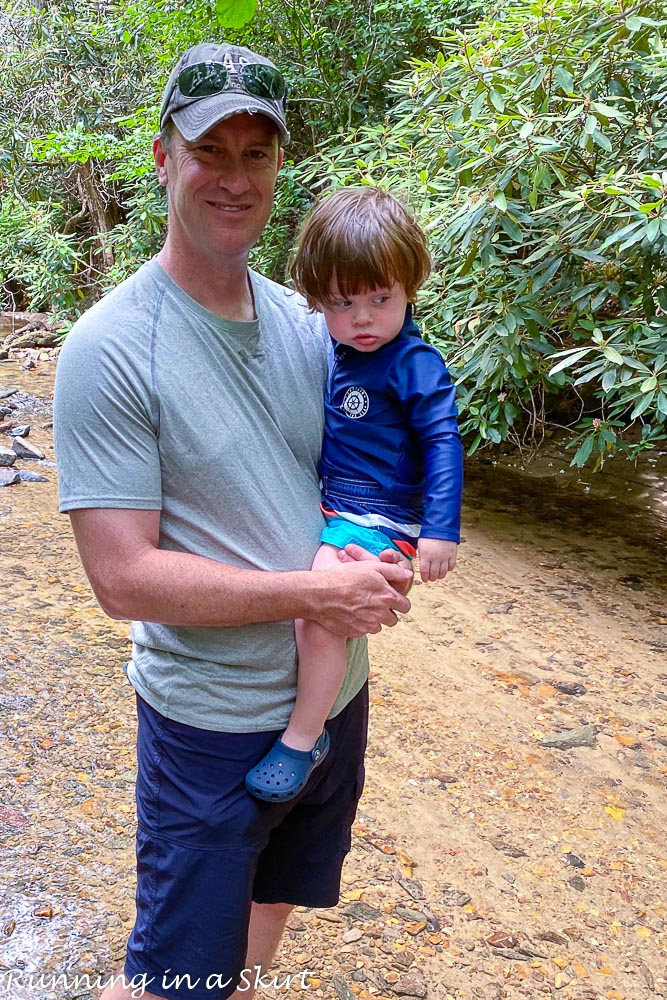 I hope one day we can take them on little hikes with us, but for now this worked great.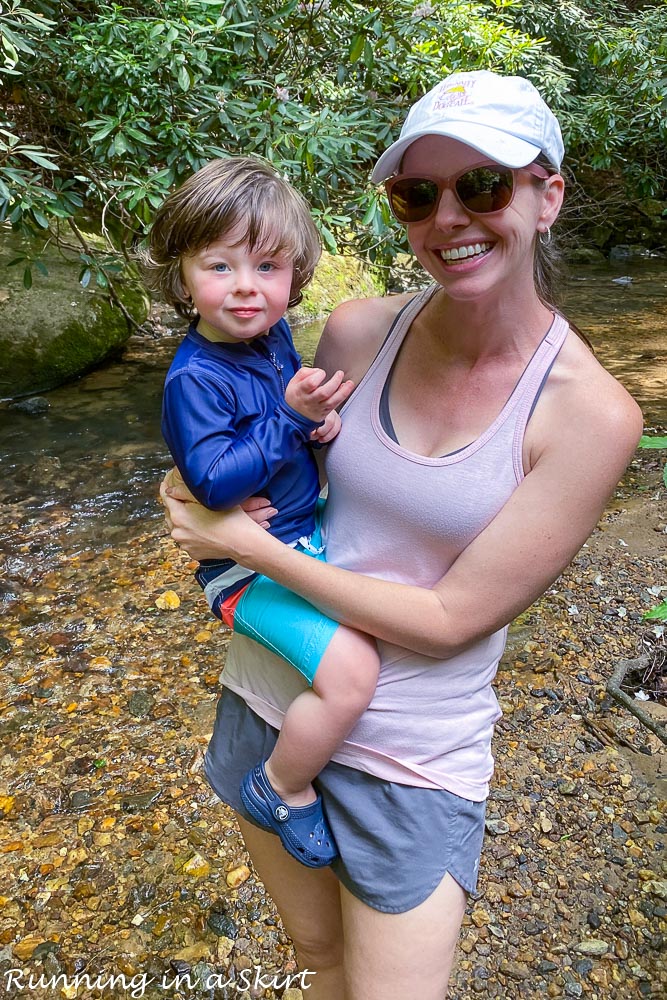 When we got home I decided to give them some big wedges of watermelon to try.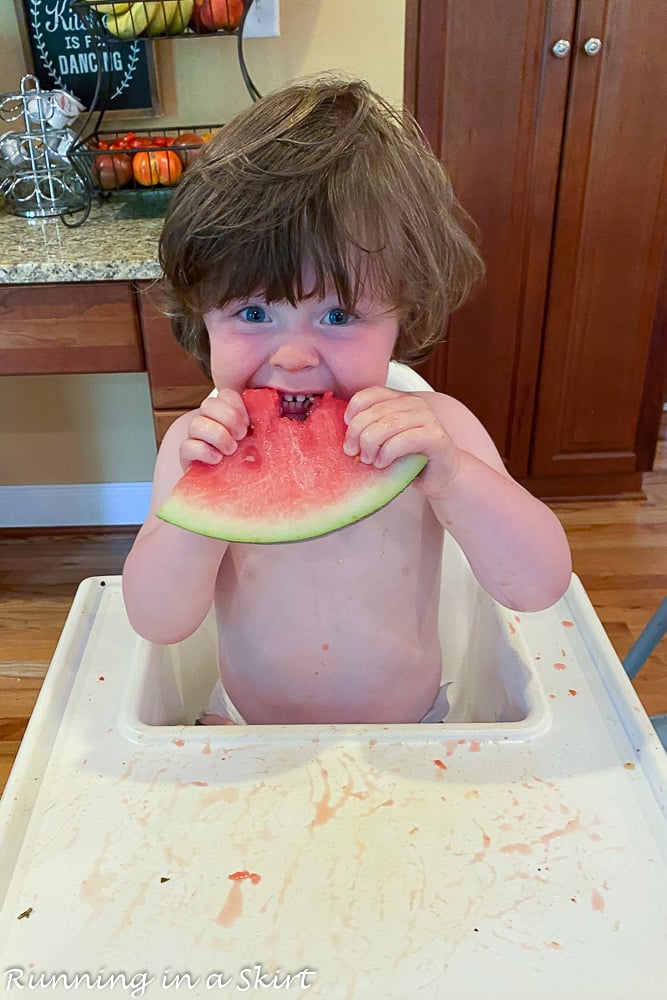 It was also a hit!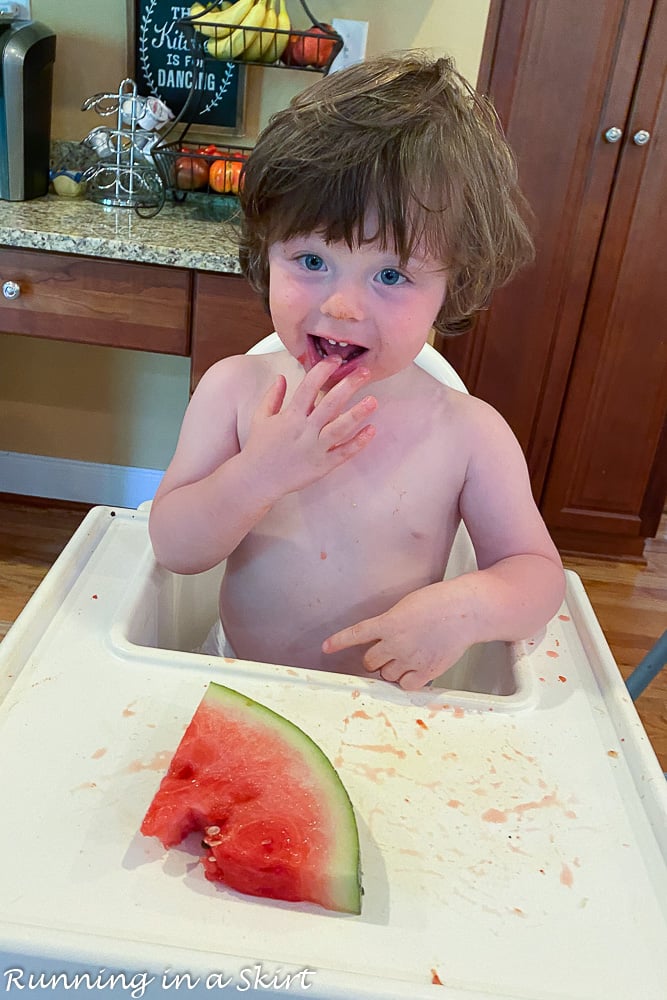 Both my boys LOVE fruit and were having so much fun with it.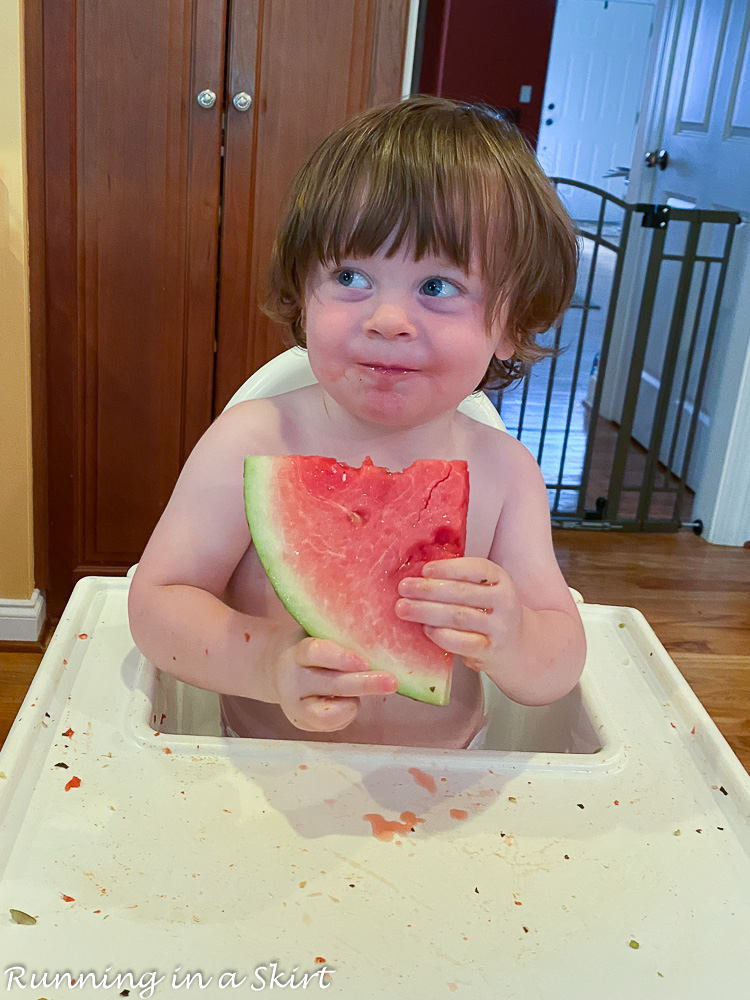 The only problem was it was SO messy. I've got be honest, sometimes I feel like I spend half my life cleaning these high chairs. 🙂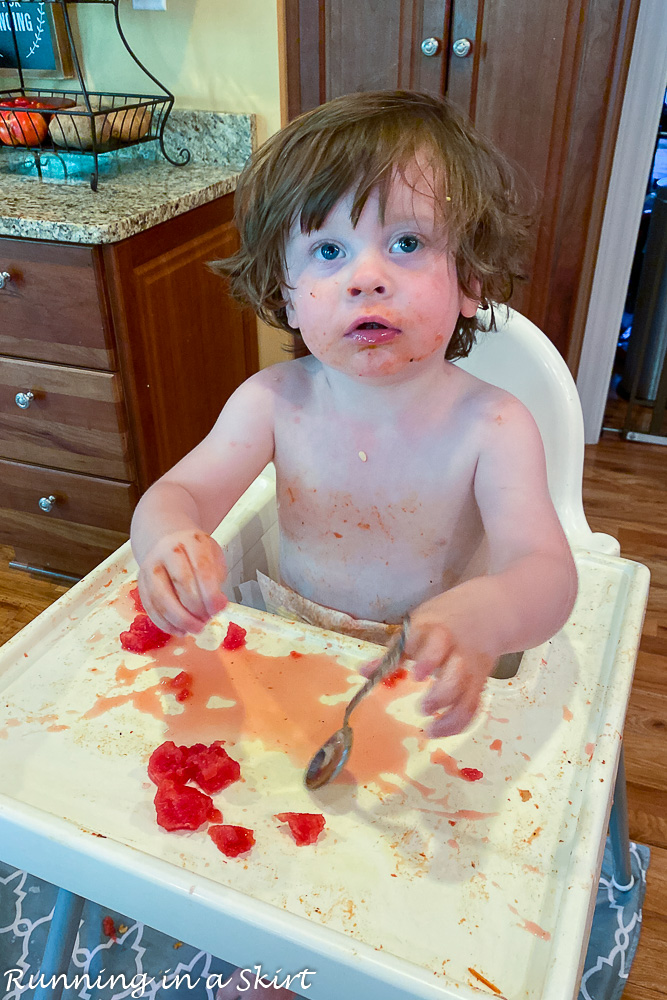 I spent the rest of the week playing outside with them. We played with more rocks and climbed around on the deck.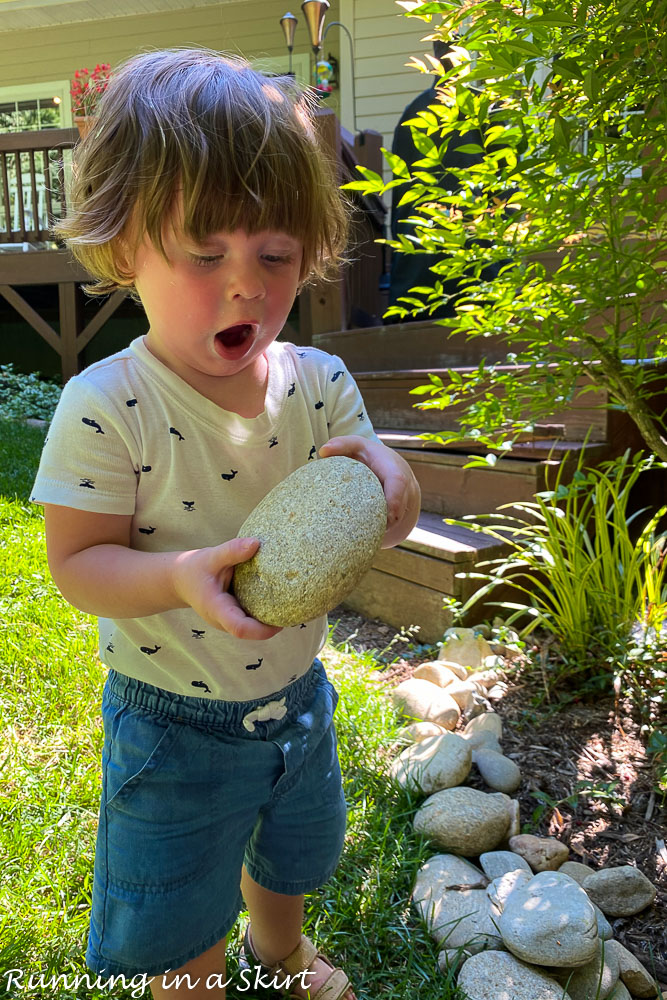 I live for these long hot summer days and I hope we can have lots more fun before fall arrives.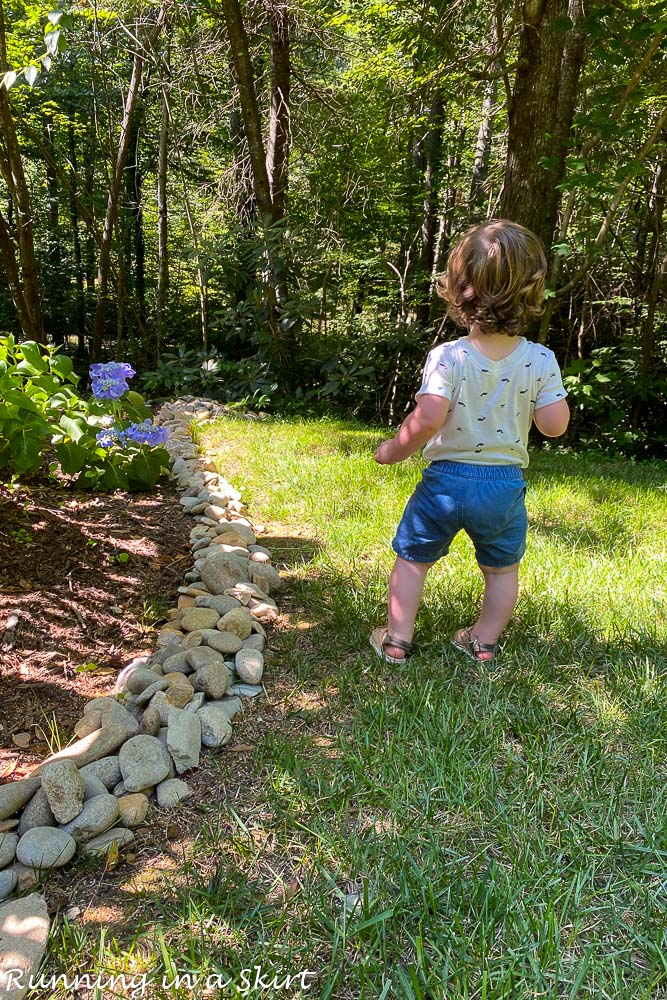 I hope y'all had a nice week too! Let me know what you've been up to in the comments.