Hello! Hello!
We've officially been at home for two months and somehow we keep hanging in there. North Carolina is starting to open up again which has honestly left me a little more unsettled and worried. I think I felt safer when everyone was staying at home... but I also know it can't stay that way forever. I'm just praying it doesn't start spreading badly again as I'm sure y'all are too. Life just feels so strange lately!
This past weekend was my second Mother's Day as a Mom. The Hubs got me some gorgeous flowers and made a spectacular dinner for us. It was a feast and we both loved it.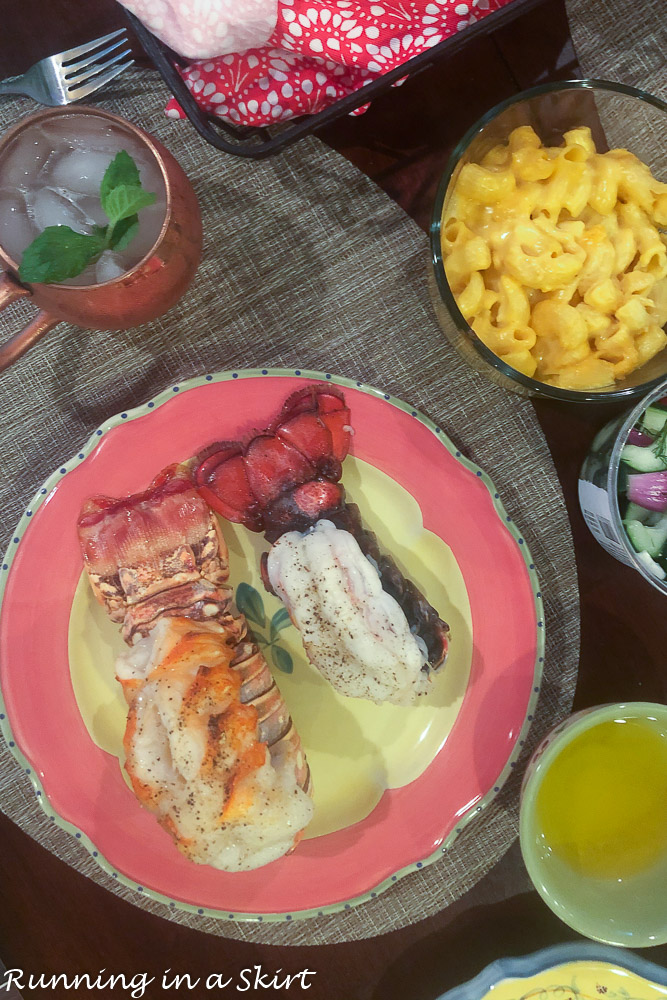 On Mother's Day, I wanted to go for a drive and take a nice photo. We got to go on our drive BUT my photo attempts were a complete fail.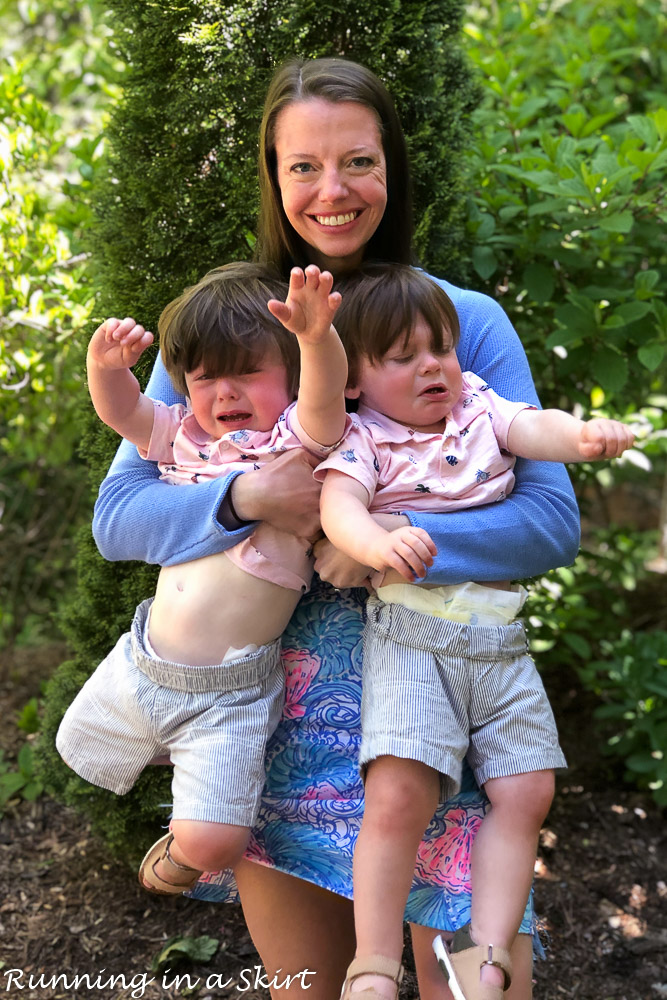 I tried several different times of day and locations but I didn't even get one good one.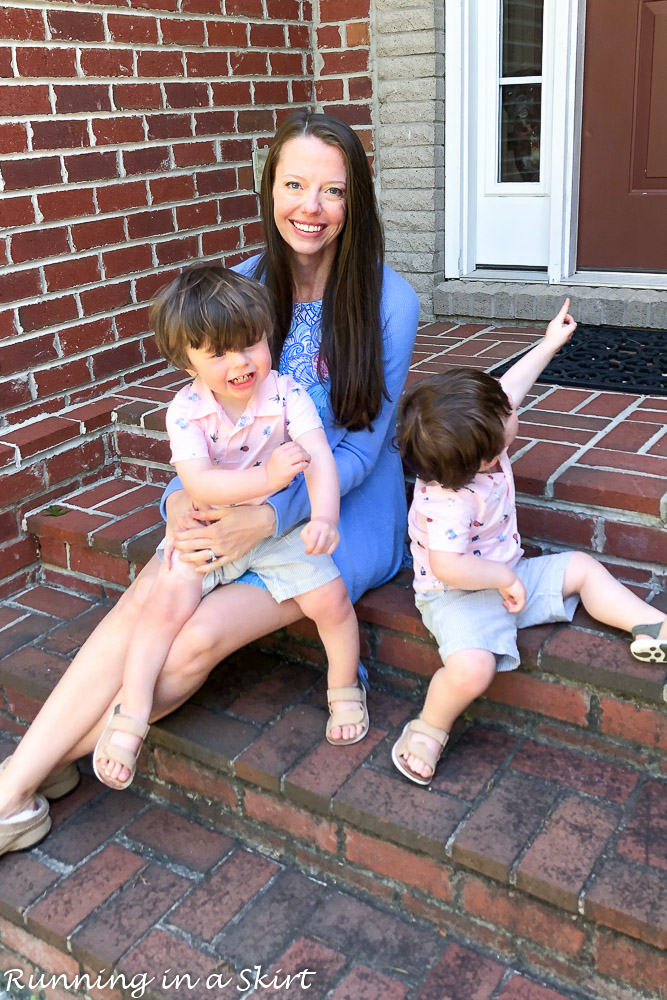 The boys have been teething pretty badly and just were not having it.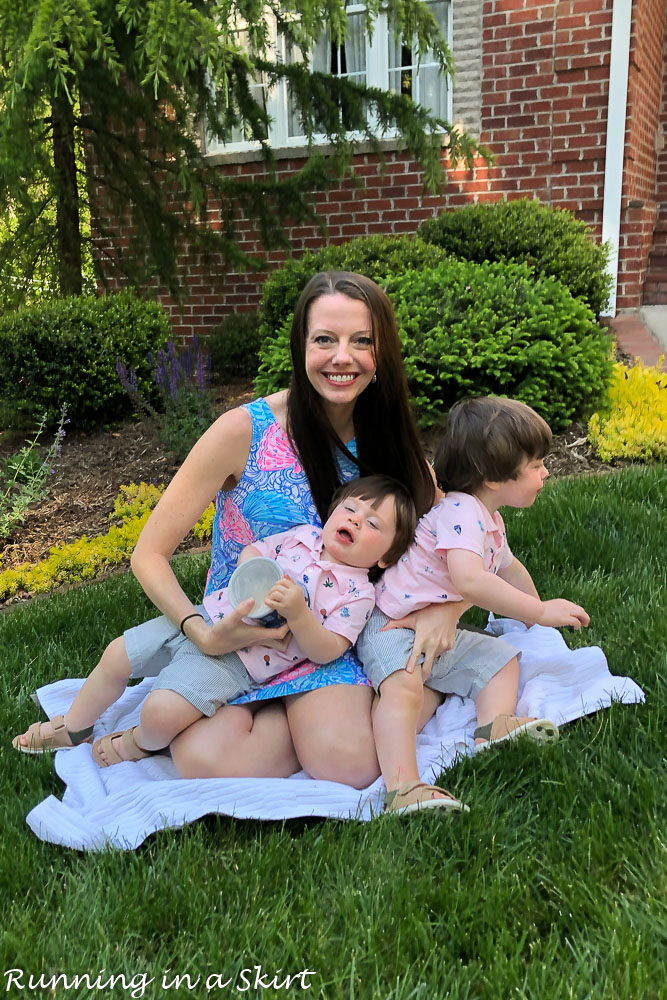 I even tried to bribe them with food.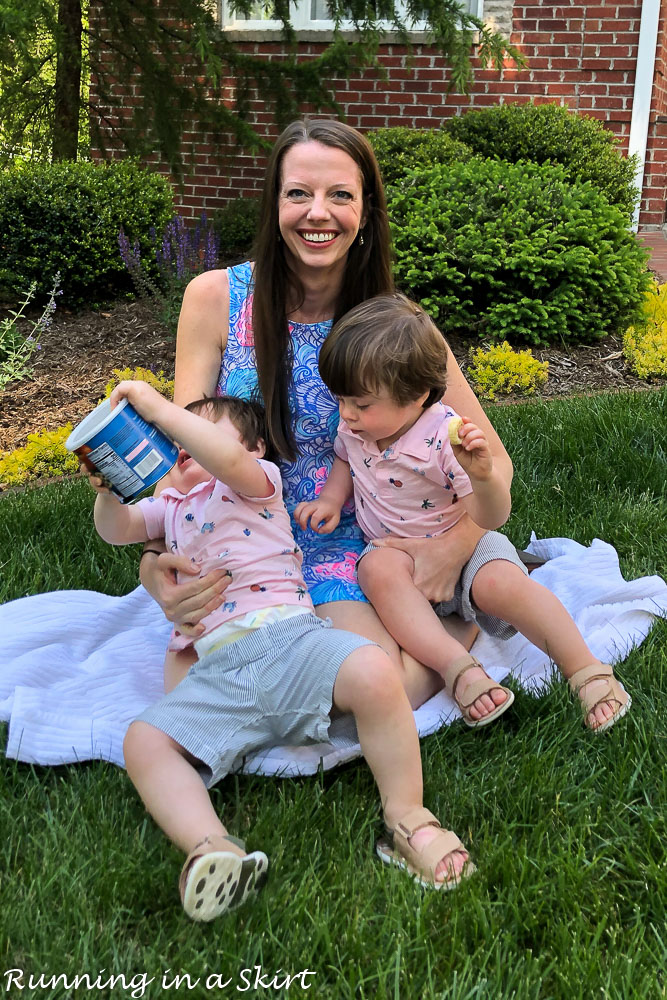 This was my best option. I guess I'll have lots of REAL memories of my second Mother's Day. 🙂
I eventually gave up and decided to just embrace the bad photos.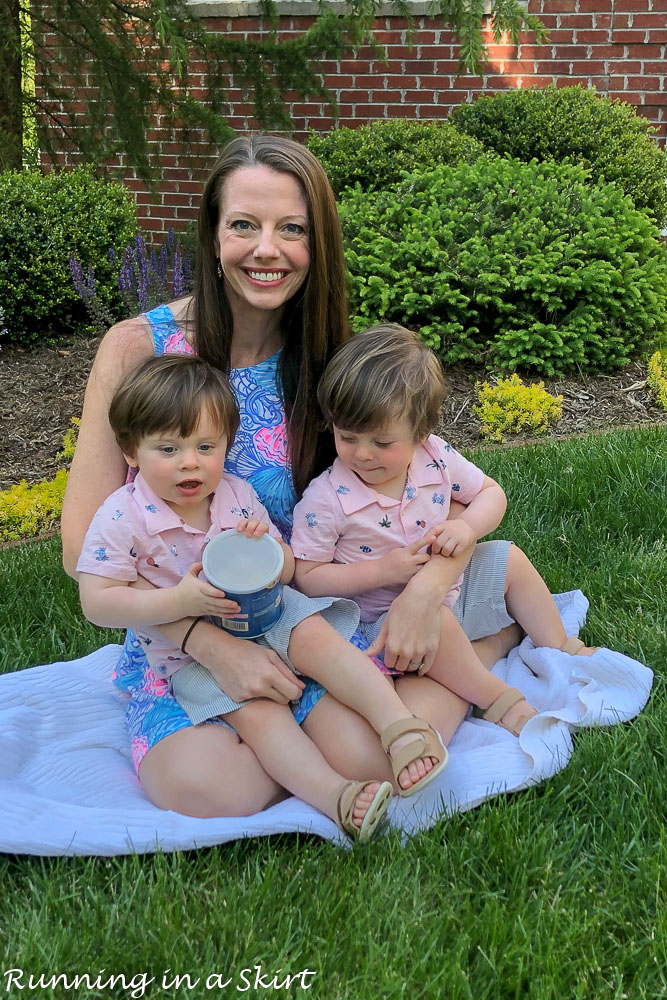 We spent the rest of the day playing outside which was nice. When they are a bit crabby, it's always a blessing to get the twins outside. Jackson has been loving to pull around his golf club holder.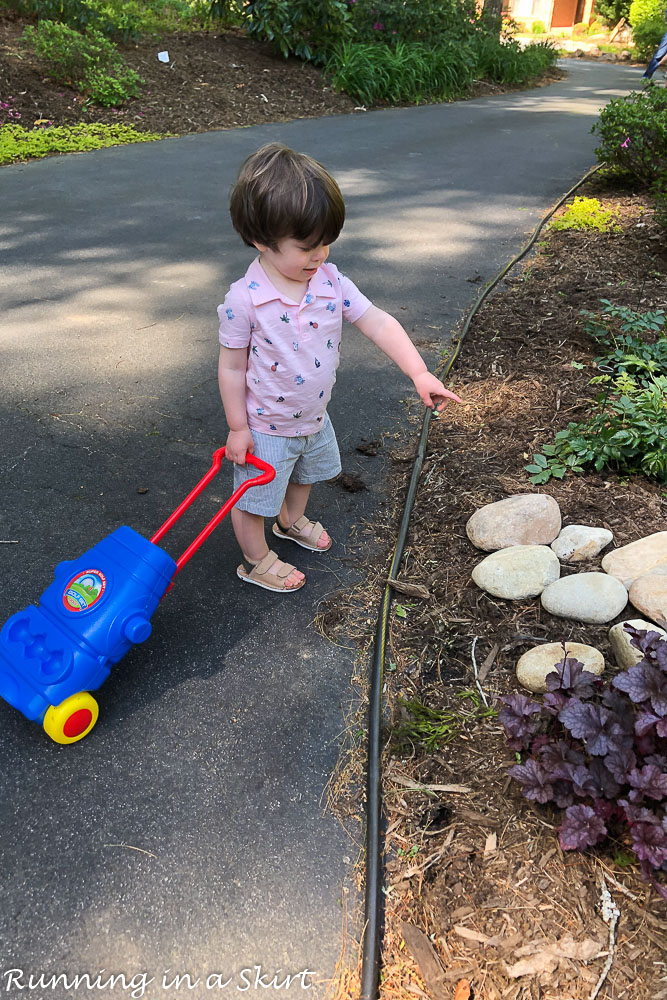 This photo of Jackson that made me realize we really HAD to do something about his bangs. Poor kid couldn't see!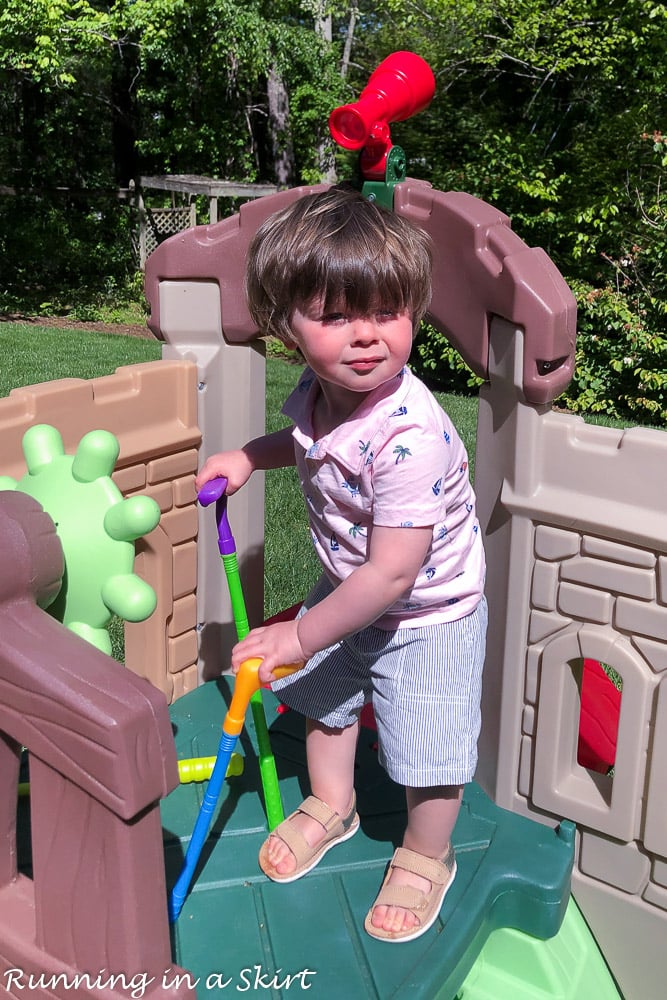 Then we finally got up the nerve and trimmed both of their bangs. I definitely think it looks like we don't' know what we are doing but at least they can see.
We still need to figure out how to shape/trim the rest of it but it works for now. I've decided I kind of like it a touch longer anyway.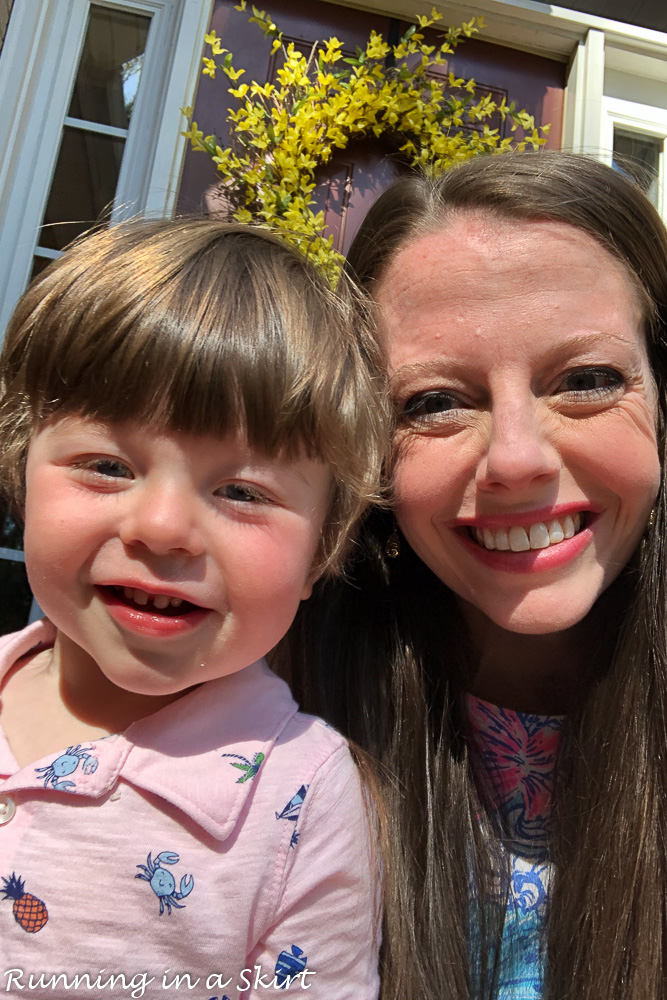 The boy's also rediscovered their giraffe toys this week.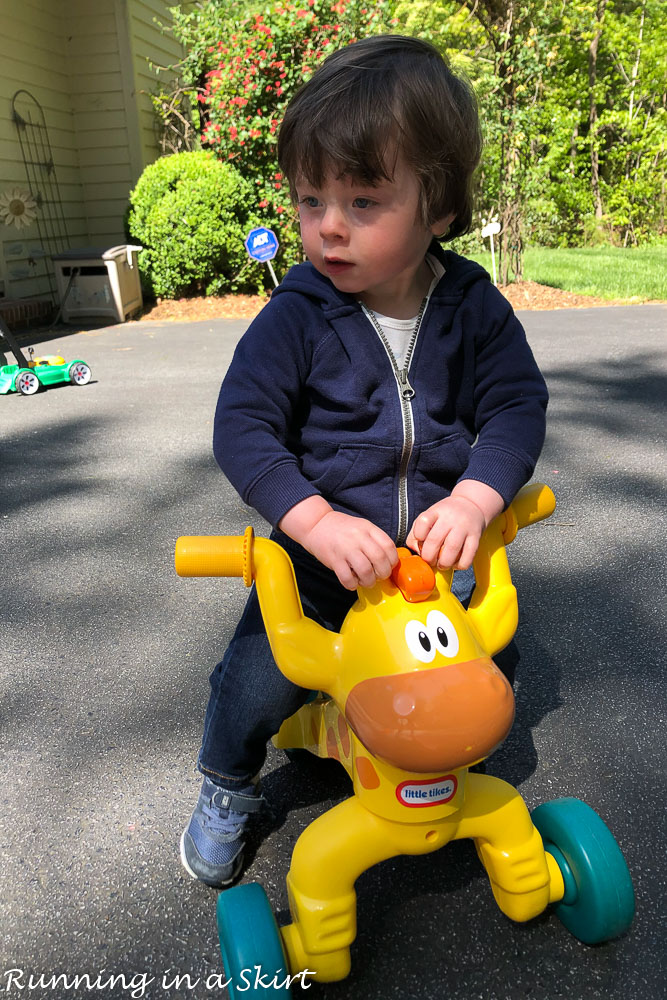 They are still too tall for them but Hunter is doing this funny sliding thing on it that makes me laugh every time.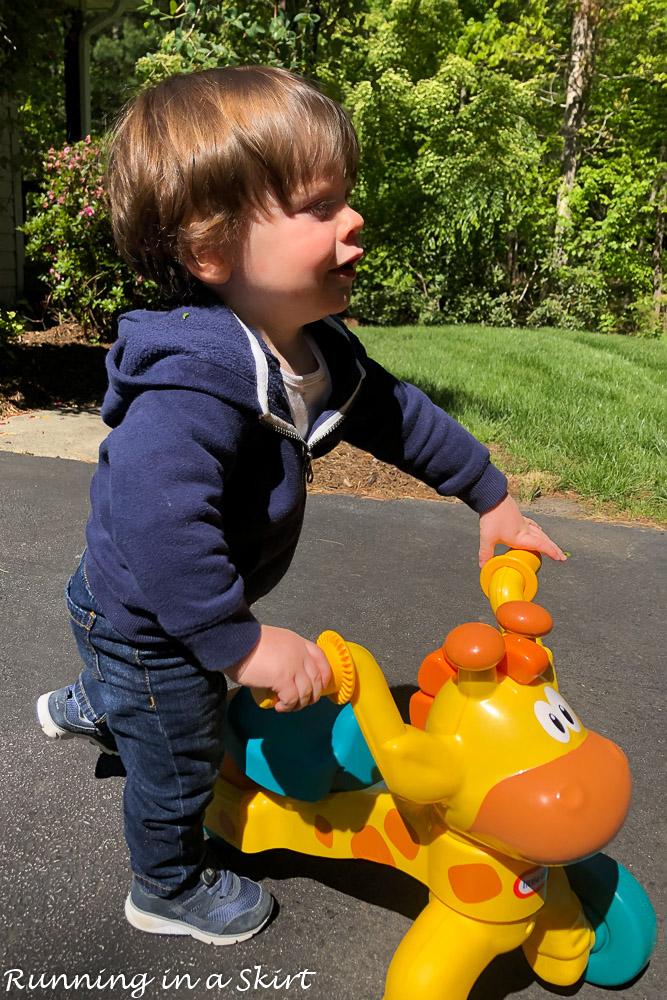 He's also convinced he needs to figure out how to pull the wheels OFF of the thing. He is so funny with stuff. He really loves taking things apart.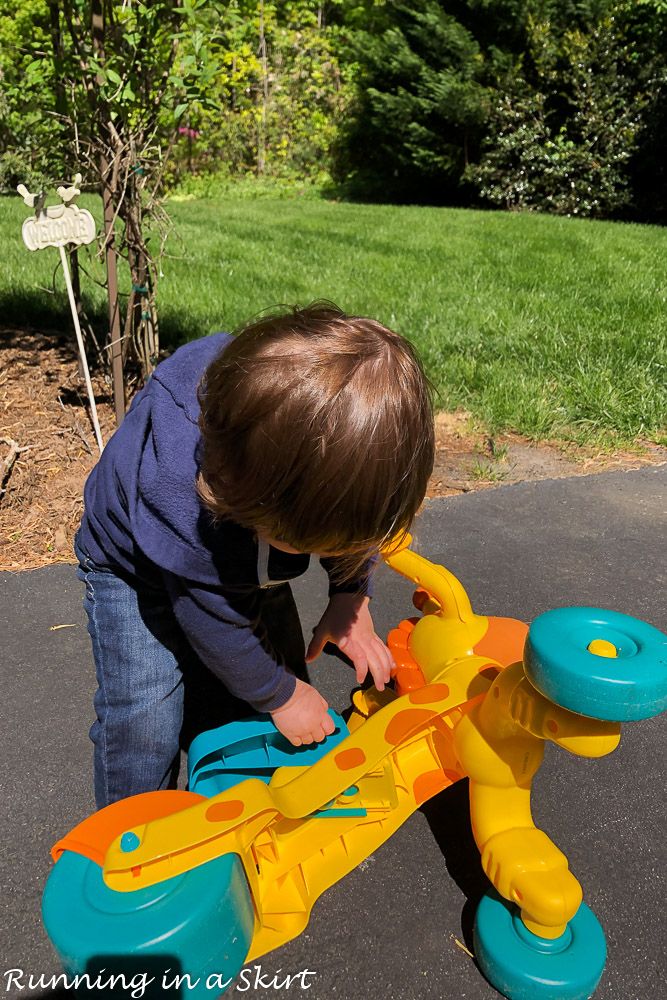 The boys have SO many teeth coming in between them and trade off days and times of being crabby. I'm hoping this phase passes soon.
That's all for this week! The cooler weather kept us inside more which didn't help with anyone's moods either. I'm glad it's going to warm up again this weekend- I need more baby pool days and sunshine.
I hope you had a nice week too. Let me know what you've been up to in the comments.