Hi, y'all! It's been strange and just kind of off week. This past weekend had mild weather followed by some super cold and rainy weather for most of the week which has kept us inside. We are all crawling the walls a bit and just tired of being stuck inside!
I've also been feeling low about not having many of the traditional holiday parties and gatherings. I guess you can say we've been in a funk. Jackson's face here captures it all. 🙂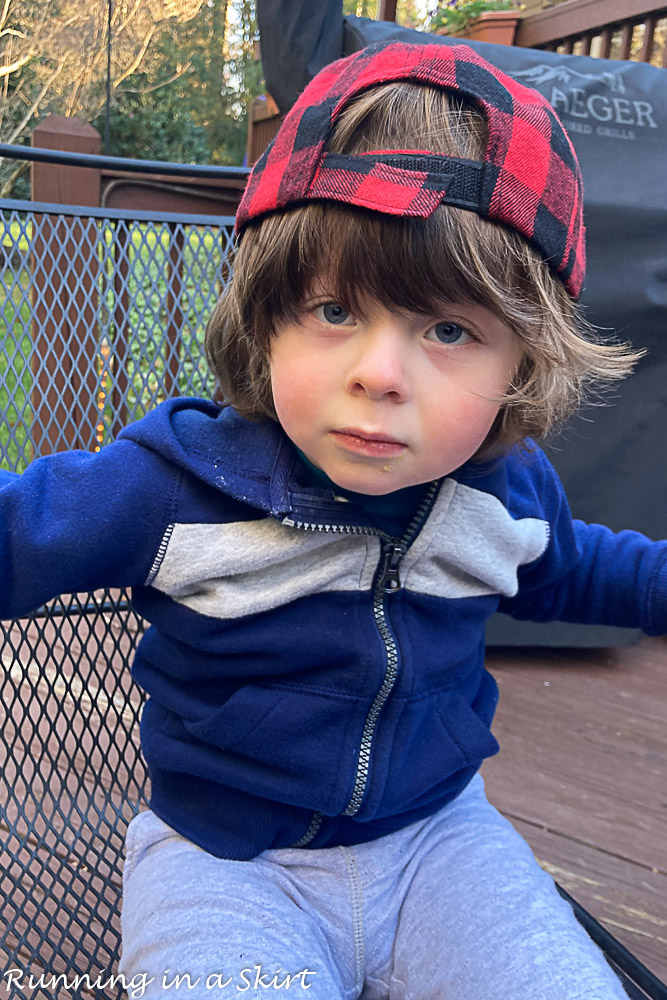 At least one of them was smiling, right?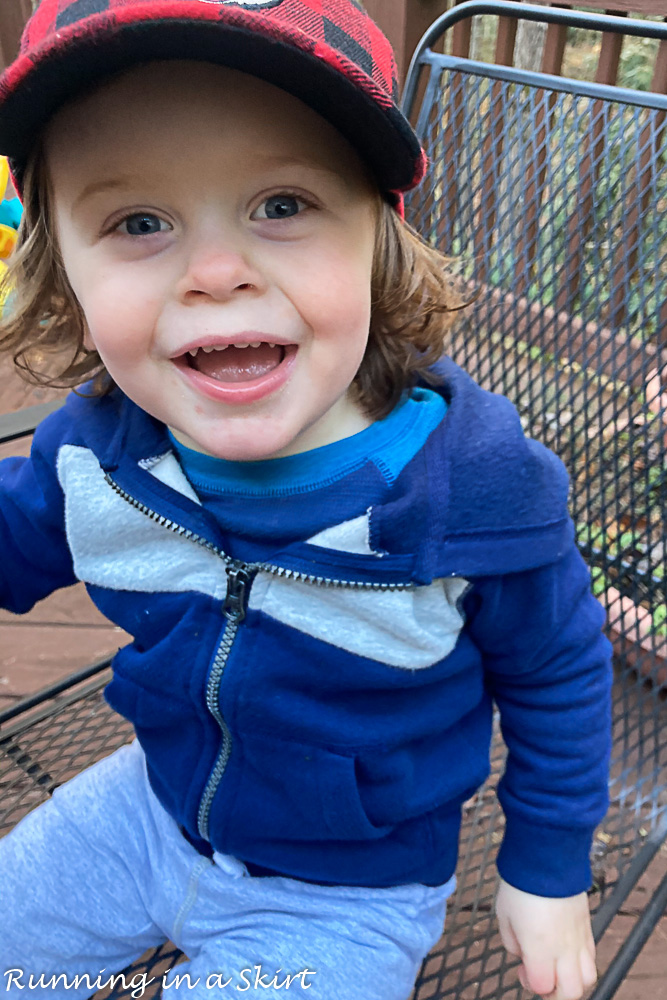 I tried to get out of the house a few times before the cold weather hit. I took the twins to a walk in the park. They seem to enjoy the river and different scenery.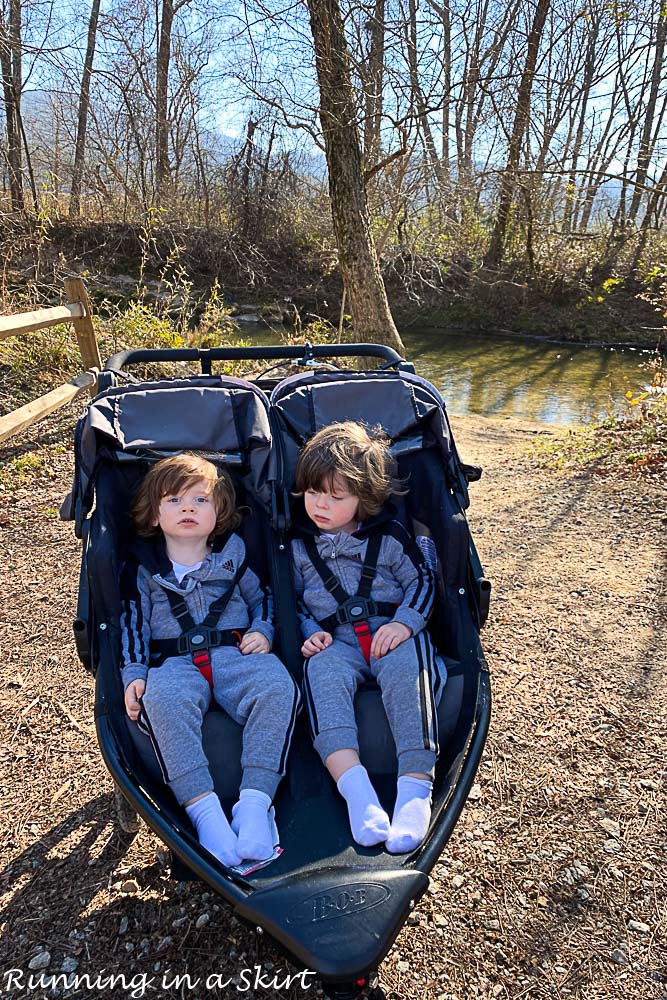 We also spent some time at the Biltmore this past weekend.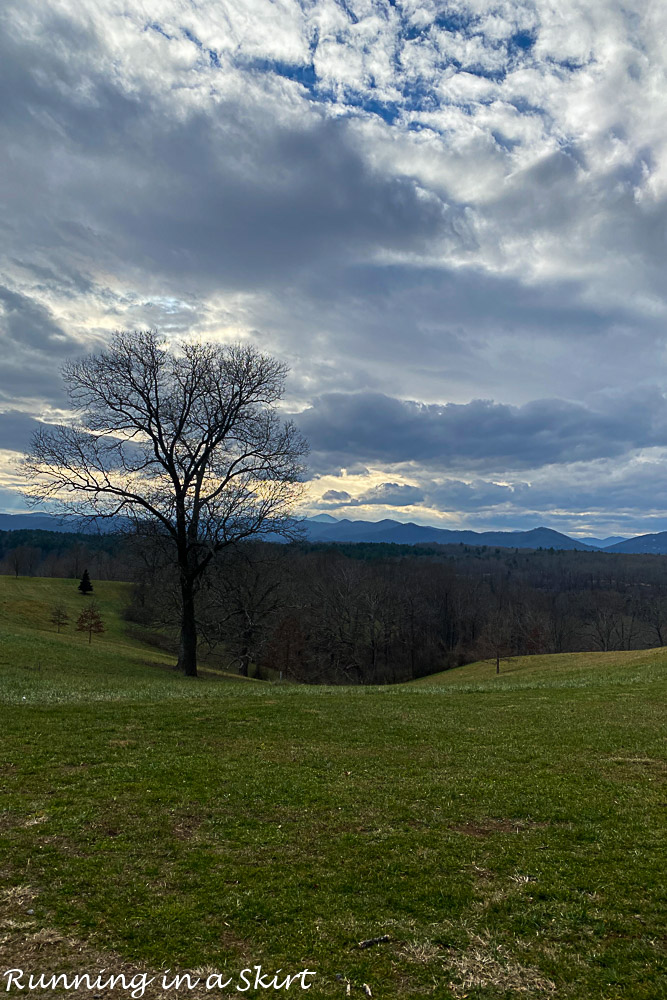 The Hubs and I hiked from the lagoon to the back of the actual house which was pretty cool.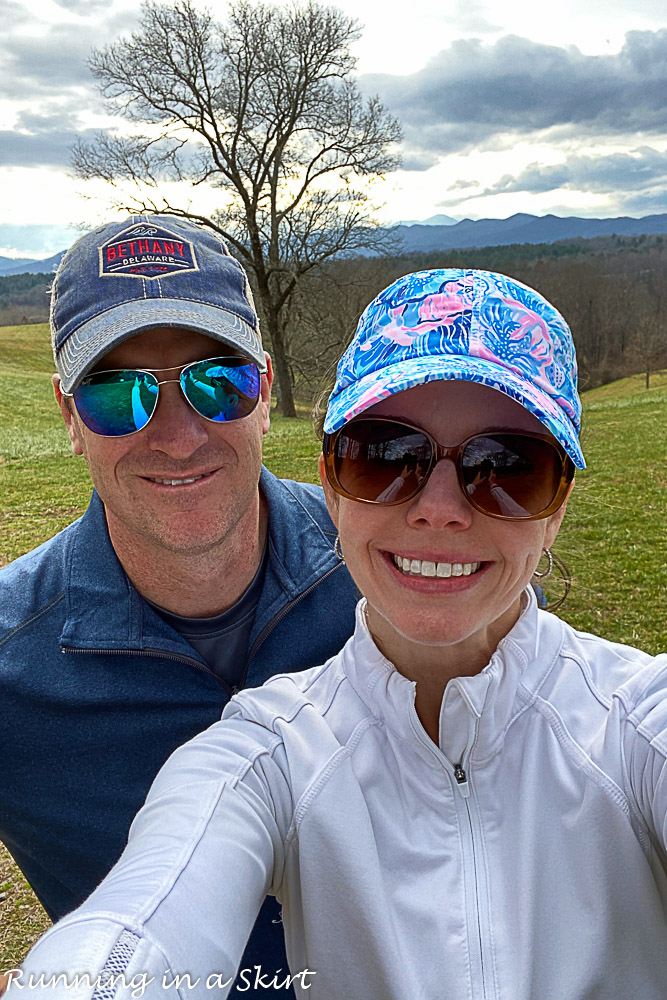 And before it got crowded on Sunday morning we took the boys to see the horses and some of the other animals that you can see without being near other people. It was definitely one of the highlights of the week.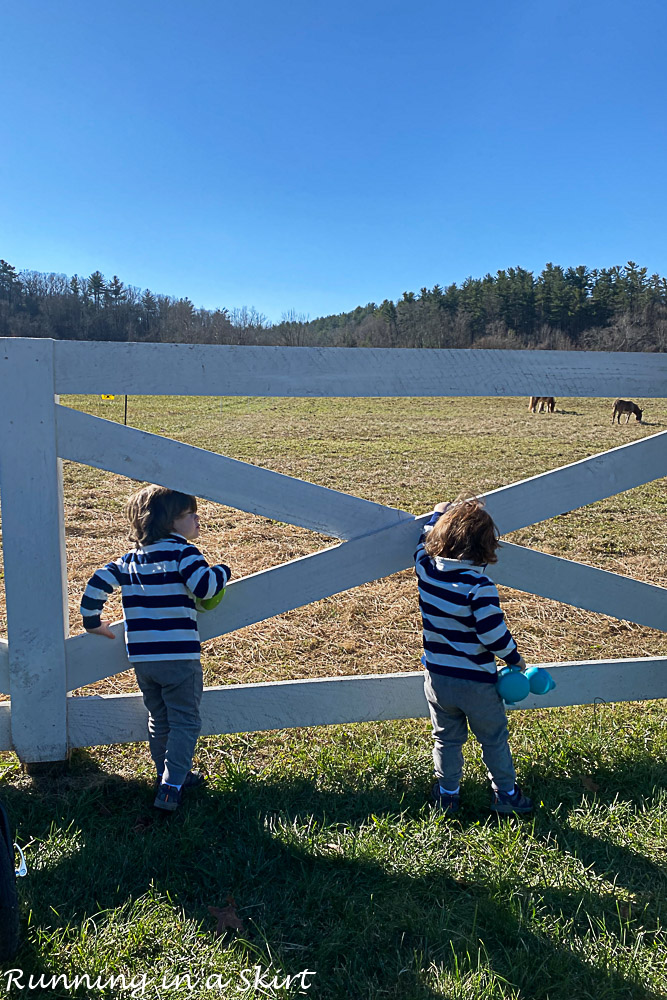 Another highlight was this yummy snack board I made for our Sunday night dinner. It was kind of like our own little holiday buffet.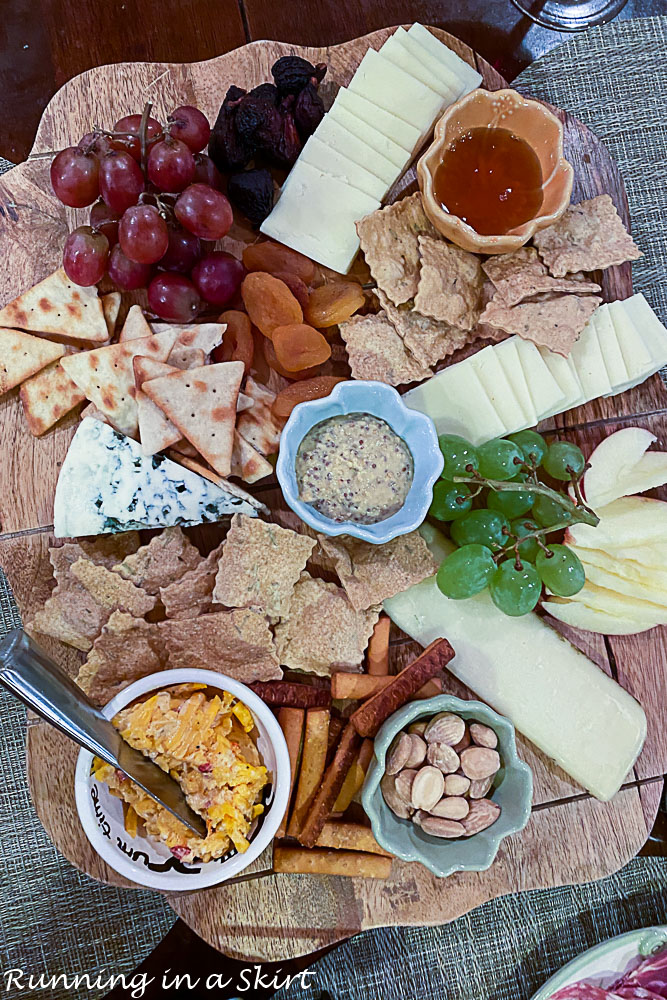 We spent a lot of the rest of the week inside. In my attempts to keep the twins entertained, we did some crafts including painting a few times.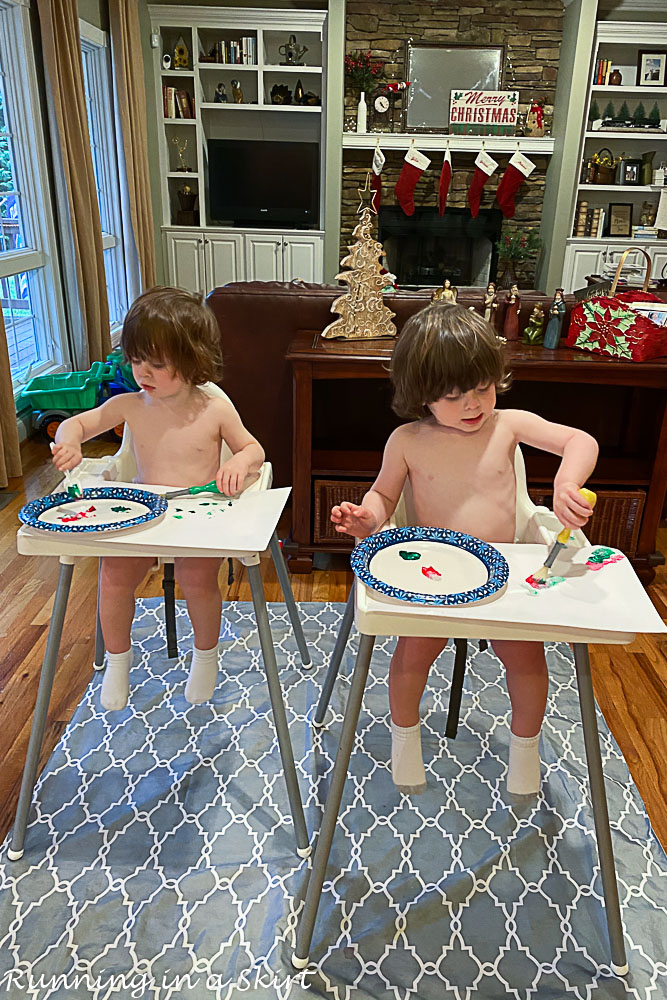 Hunter gets really into it and will do it for quite some time. It's pretty darn cute. Jackson enjoys it for a few minutes and moves on.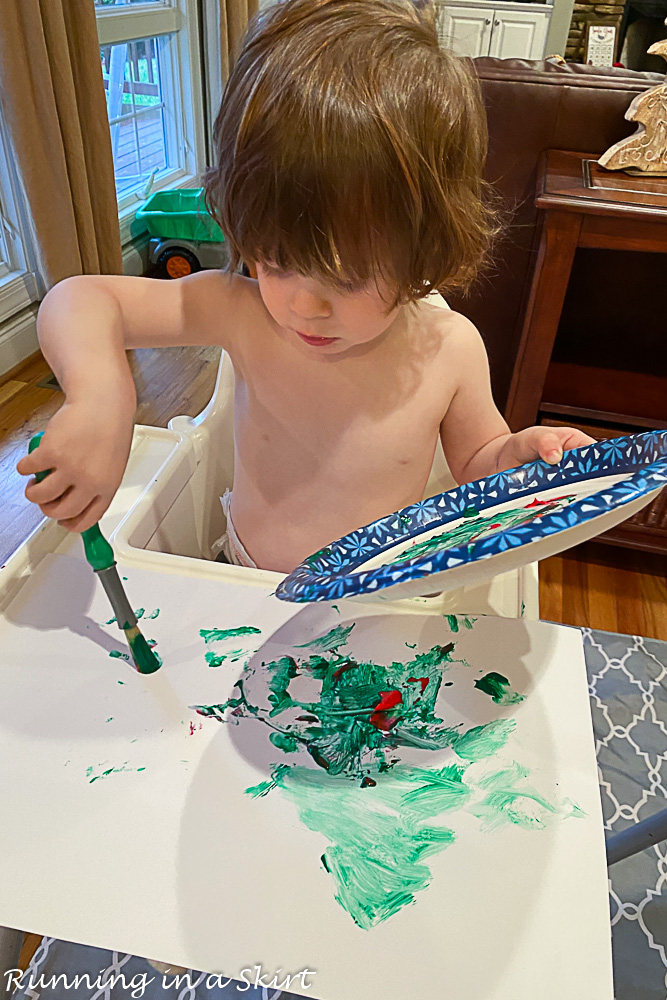 If anyone has any easy toddler craft ideas, send them my way. Seems like it's going to be a long cold winter!
That's about it for the week. I'm hoping that this weekend will be a bit better as we get closer to Christmas. This year has been hard, but I'm determined to make our Christmas as home fun.
Hope y'all had a better week! Let me know how yours was in the comments. 🙂