Looking for some last-minute gifts? This gift guide is filled with stocking stuffers for women and small gifts any lady would love.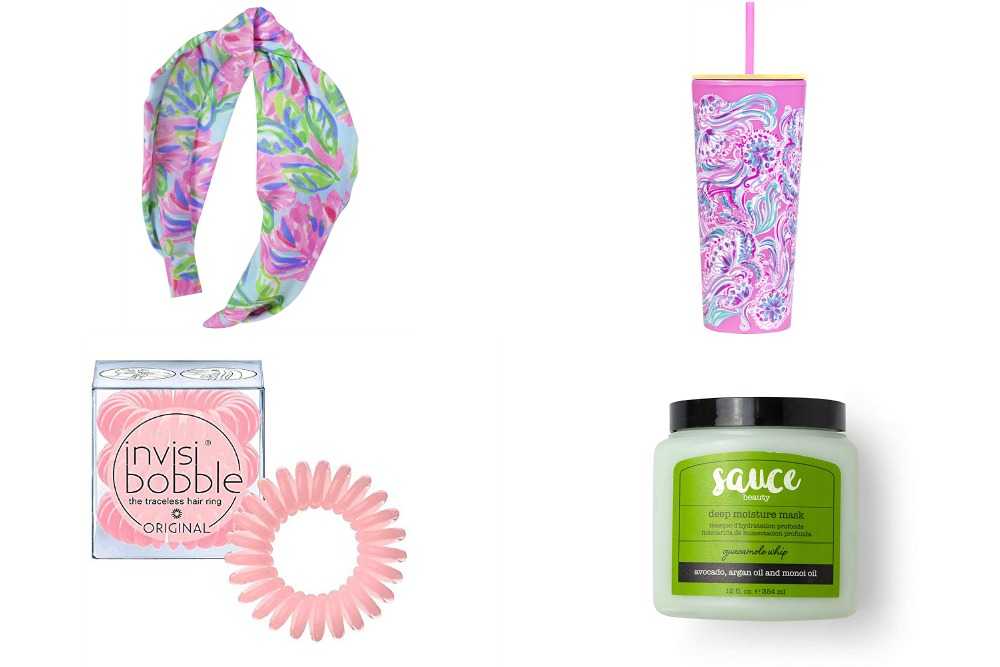 Hey guys! We are heading into the final stretch of Christmas shopping and I thought I'd help you with some fun gift ideas. These are some fabulous stocking stuffers or even small gifts for the ladies in your life.
Many of these items are items I impulse bought from Amazon during our time at home or ones I have loved and used for years. I know there is a lot of stuff so sort through on the Internet and all of these purchases are ones I've made myself and really enjoyed. There is a combination of more fun and practical choices on the list.
Hope this helps with the last-minute gift ideas! Happy shopping.
This post has Amazon Affiliate links and I do make a small commission if you purchase through my links. Thank you!
Stocking Stuffers for Women
Isn't this knotted headband adorable? Priced at just $20 this Lilly Pulitzer Knotted Headband is a great way to gift someone who loves Lilly Pulitzer something special. It comes in several print options.
So yes, I totally have a thing for the knotted headband trend! They are easy to wear and can help with a bad hair day or when you don't want to or don't have time to mess with it. If a printed headband isn't your friend or wife's thing, these solid headbands are a steal! You get nine of them for less than $13.
If you have any sort of dry skin this Savannah Bee Company Royal Body Butter is an indulgence you need. I bought this when we visited Savannah years ago and it's been a favorite of mine ever since. It is luxuriously creamy and smooth.
This one falls into the more practical category but is one of those things YOU NEED. I was trying to declutter my sink area after passing along all of our bottle stuff for the twins and I wanted a cleaner replacement for our bottle brush. The sponge one totally wigged me out. This Silicone Bottle Brush works great, can be easily sanitized, and looks sleeker sitting in the sink. It's great for cleaning kids sippy cups and adult water bottles.
A friend gave me a small container of this last year and quickly became obsessed. This Deep Moisture Mask adds a lot of moisture and softness to my hair without weighing it down. I'm pretty sure it's saved my hair from not getting as many trims this year. If you know someone with long hair, this is a great gift!
This is about as practical as it gets but seriously who doesn't love new socks? These Athletic Low Cut Cushioned Socks are a great buy on Amazon.

I have a few of these Lilly Pulitzer Double Wall Insulated Tumblers with a Straw and adore them! They are great for iced coffee, iced tea, water, or even fun adult beverages at the beach. 🙂

Here's another great practical gift! Who NEVER has enough of these clips? I know I don't! I bought these Magnetic Bag Clips and they work GREAT.

This was one of those late-night (and by late I mean 9:30 🙂 ) impulse buys that totally paid off. These Invisibobble Spiral Hair Ties are so much better for your hair! At less than $8 they are the perfect stocking stuffer too.
I'm borderline obsessed with tea. This Tea Forte Sampler Box is one of my favorites to try a bunch of different more indulgent types. Such a fun gift idea!

Pin for later!