Hi everyone!
Other than being worried about my Dad, I've had another nice week that was highlighted with some crazy weather swings.
On Friday we got a surprise snowfall at the house. We normally have some sort of winter weather every few weeks this time of year with a couple of larger snowfalls but this year we've barely even seen a flake. Friday the forecast was calling for rain but we ended up getting several hours of big flakes and about an inch of accumulation. I'm not a huge fan of snow, but it really was pretty.
I decided to wait until the Hub's got home from work to take the boy's out which sadly meant most of the snow melted in the rain that followed the snow. BUT I did get the boys out in their first snow.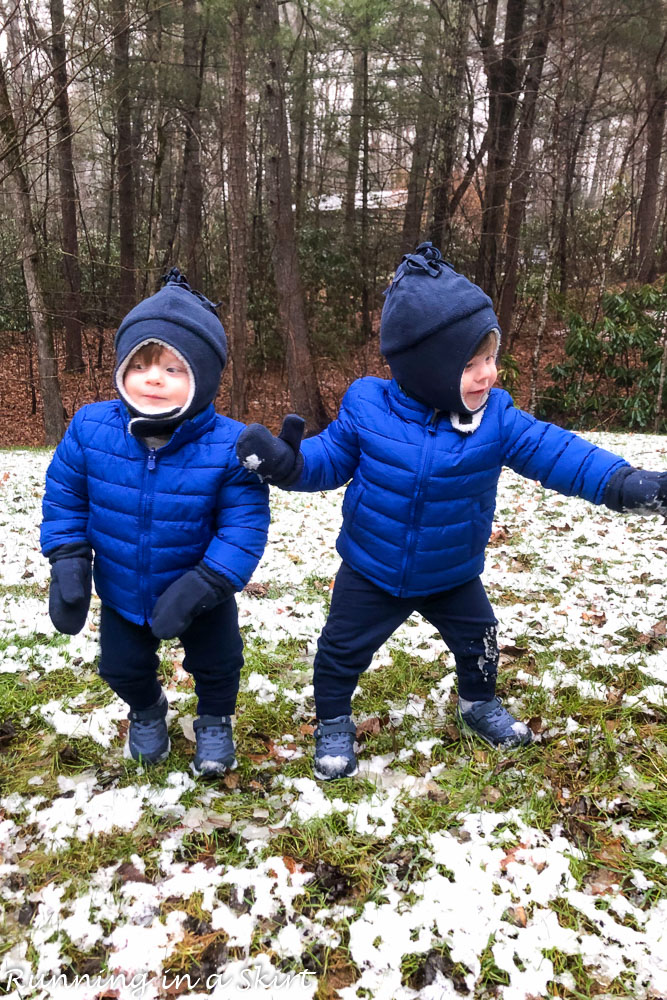 It was a little more like MUD at the time but they still were a little in awe.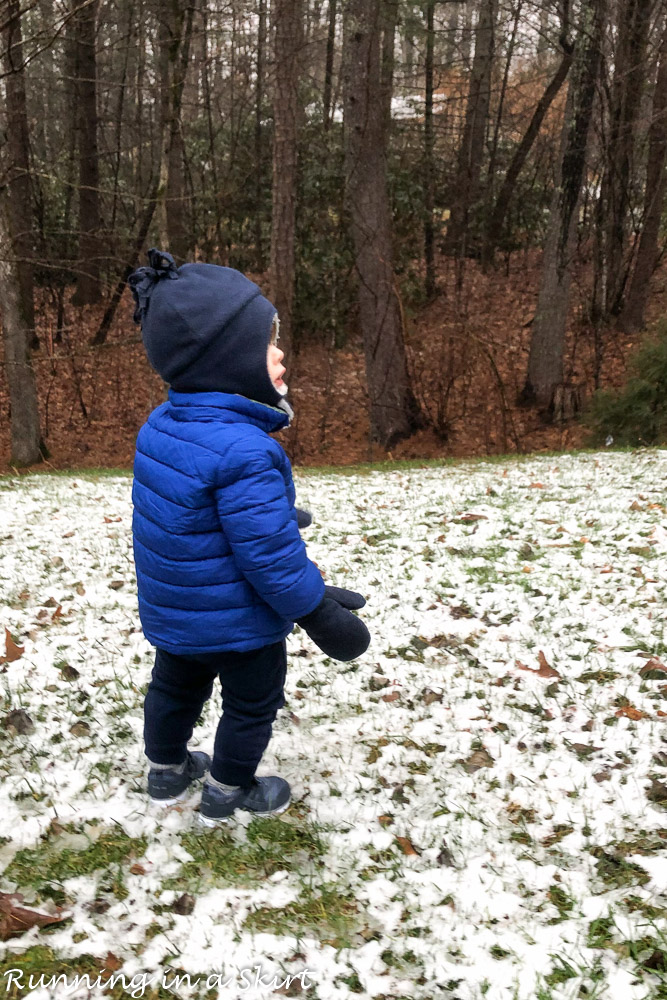 They were moving around so much it was hard to even get a good shot.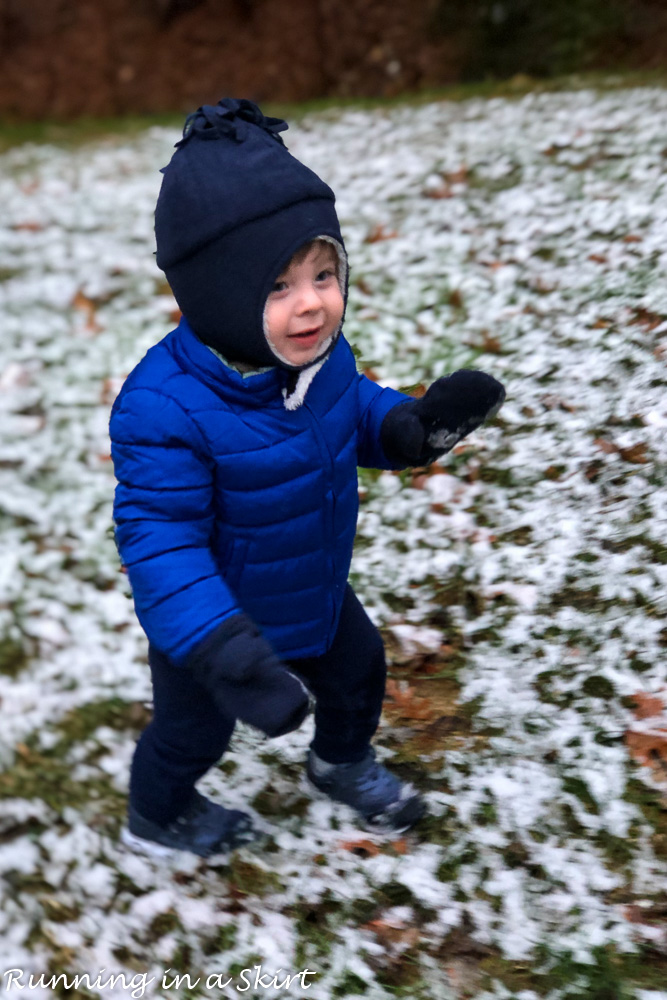 Makena also thought it was pretty fun... if you look closely you can see her blurry image too.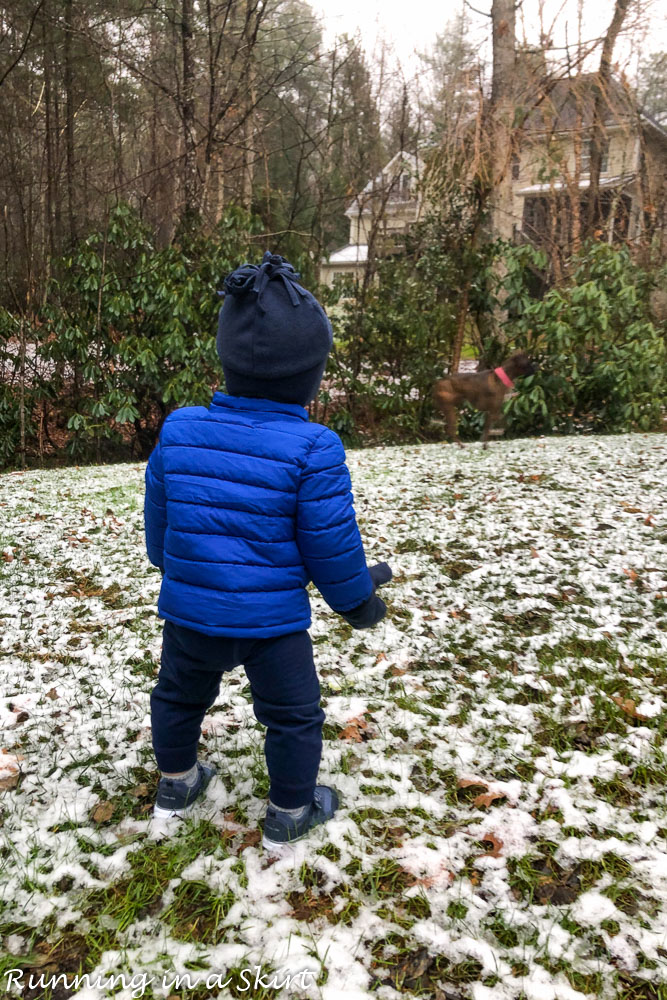 By Monday the weather had taken a complete shift and it was 70+ degrees! We were even able to go for a very comfortable no-coat morning walk.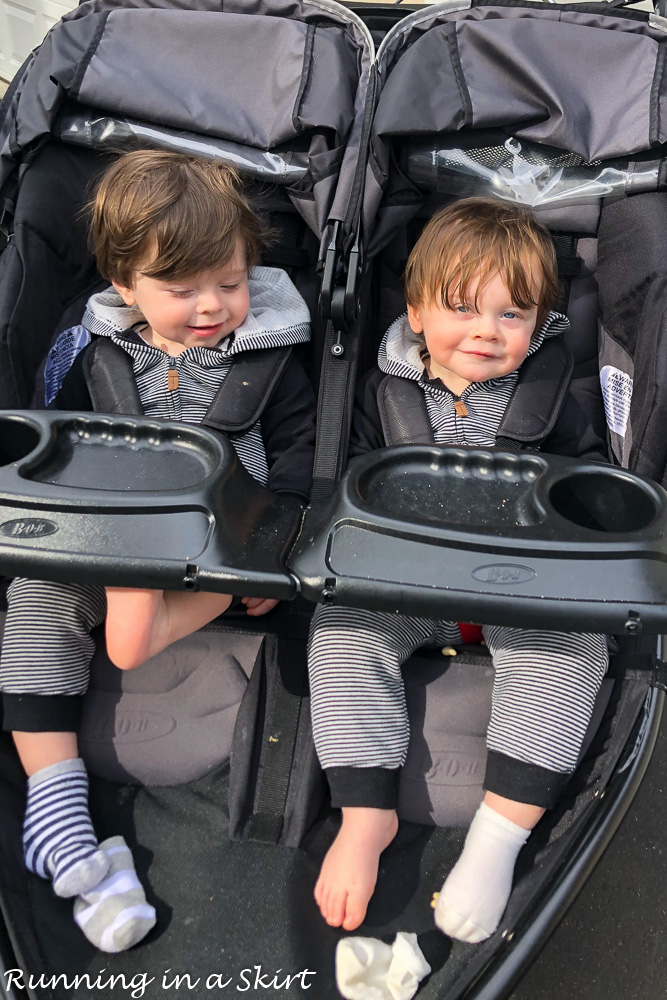 We spent the afternoon playing in the yard which might sound pretty routine but we haven't done that a lot since they've been walking. I'd been having trouble getting shoes to fit the boy's (turns out Hunter wears a DOUBLE WIDE) but I finally got them a good pair just in time for the mini heatwave which meant they could practice outside.
Since I was by myself, I was a little worried they were going to run in different directions and find some way to get hurt but they did so well.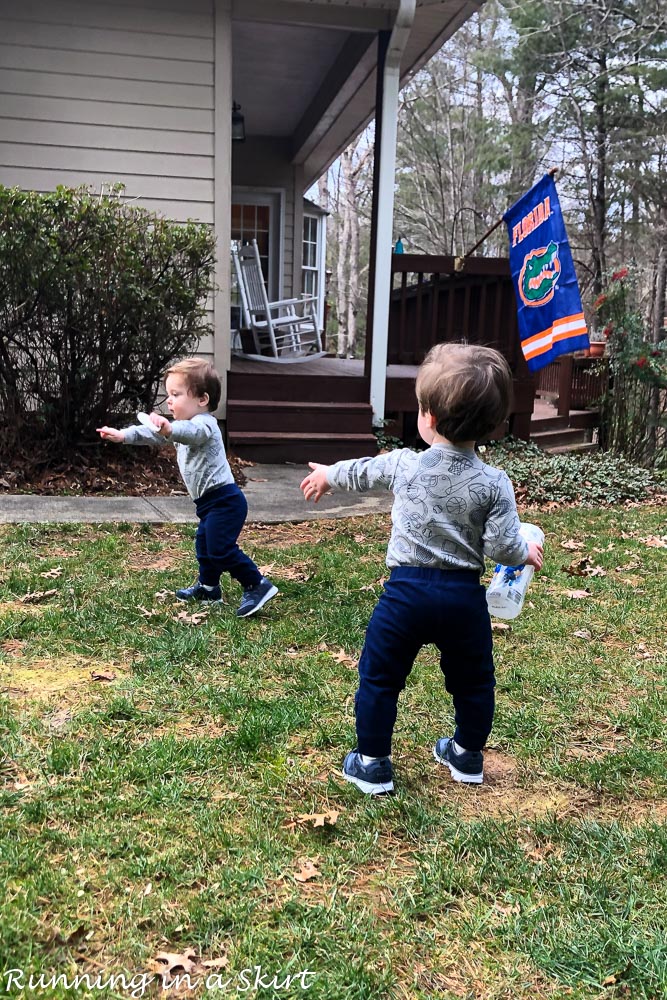 We had so much fun and several of our neighbors ended up coming outside with their kids too.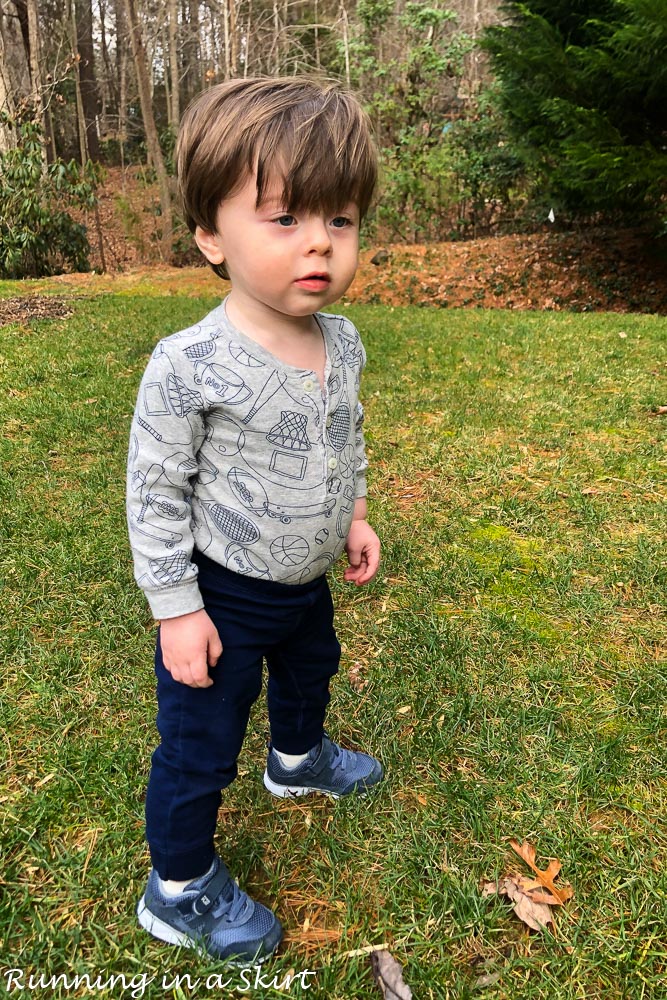 We had one big street party with babies and dogs! It made me long for spring.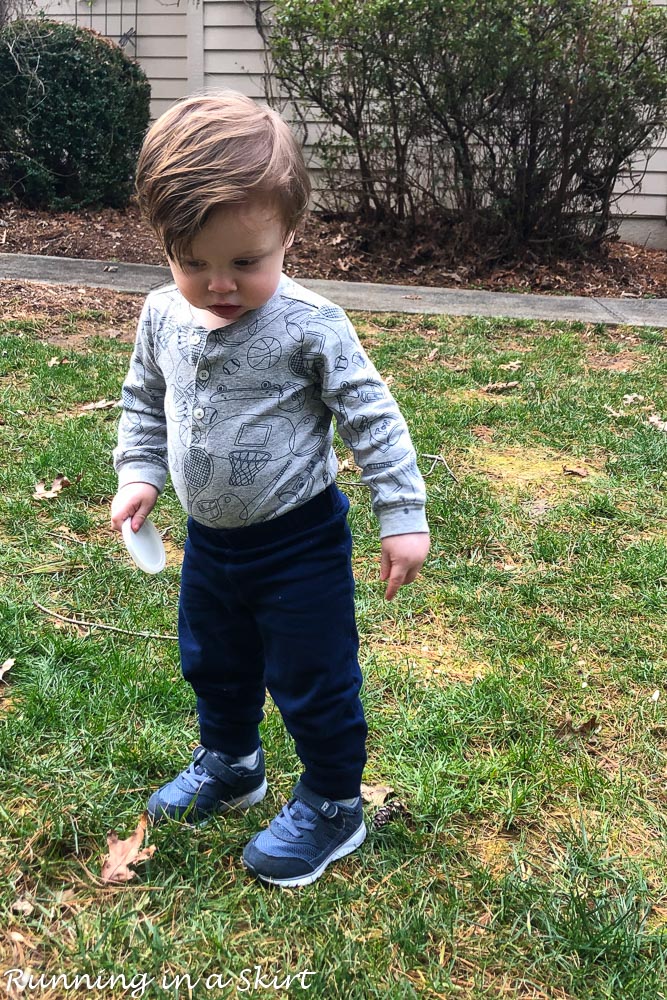 I was also able to get in two outside runs on the few days it was warm. After the taste of spring, it ended up raining for most of the rest of the week which meant we were all stuck back inside. It's been such a strange winter.
Other highlights of the week include a wedding shower for my Goddaughter's Isabella's sister Arden.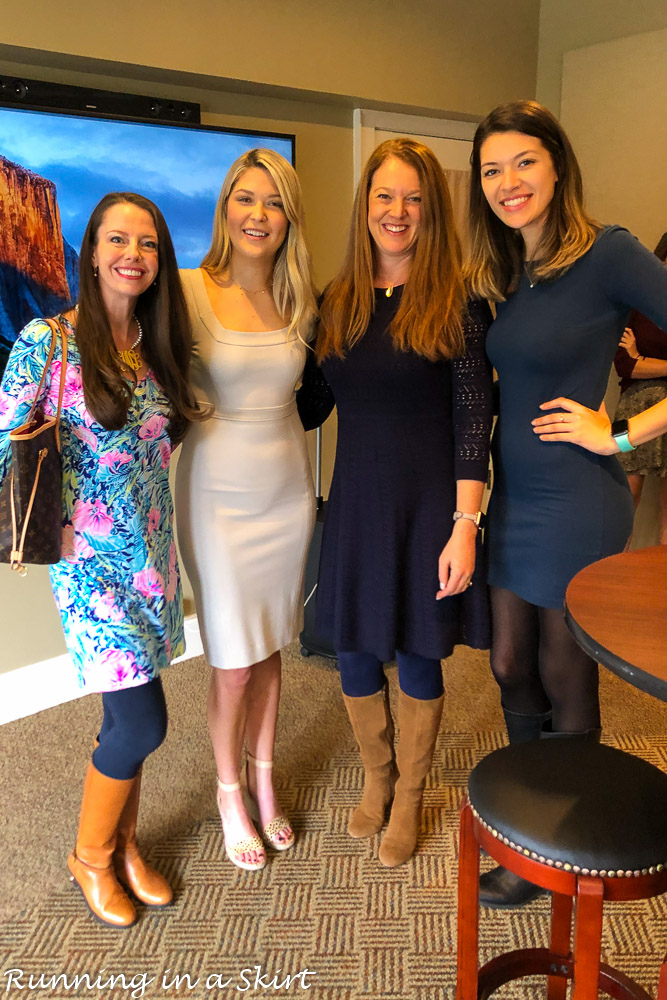 The Hub's and I also had another much needed day date.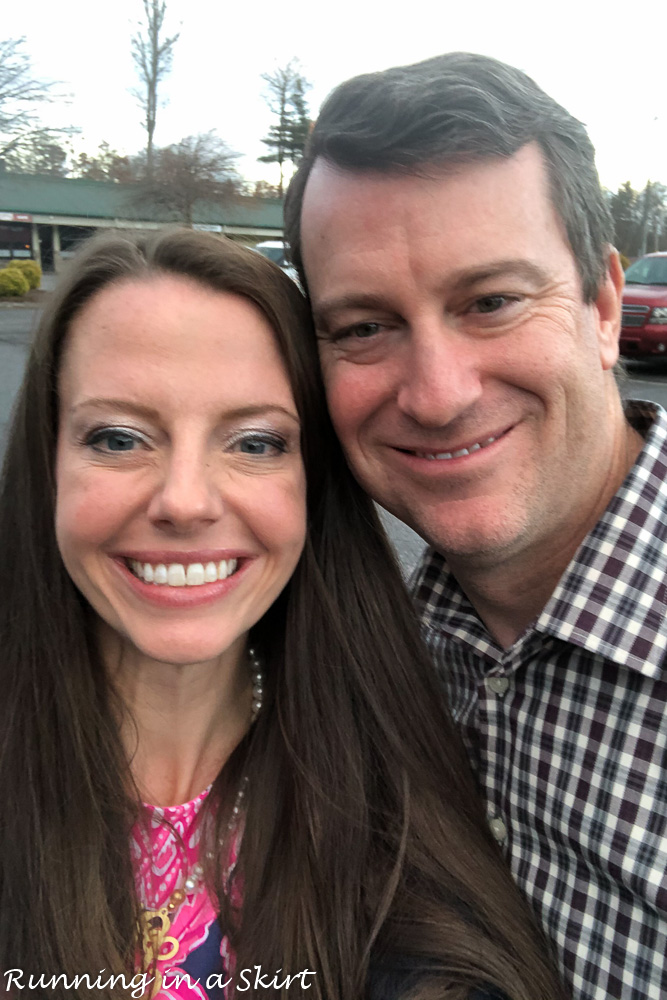 We went to Looking Glass creamery...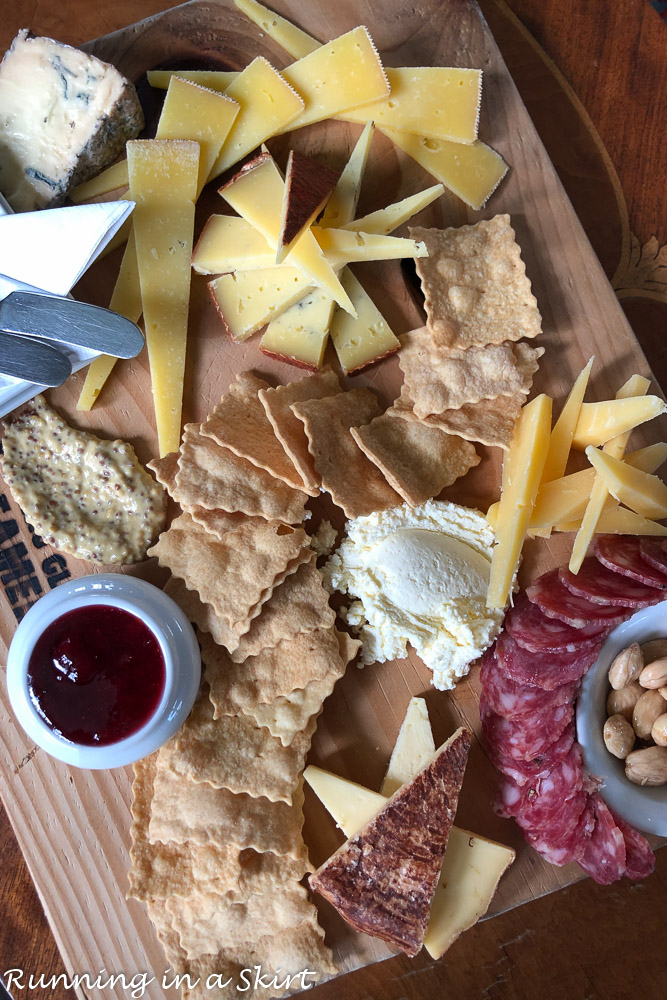 ... and also got dinner at Surf and Brew.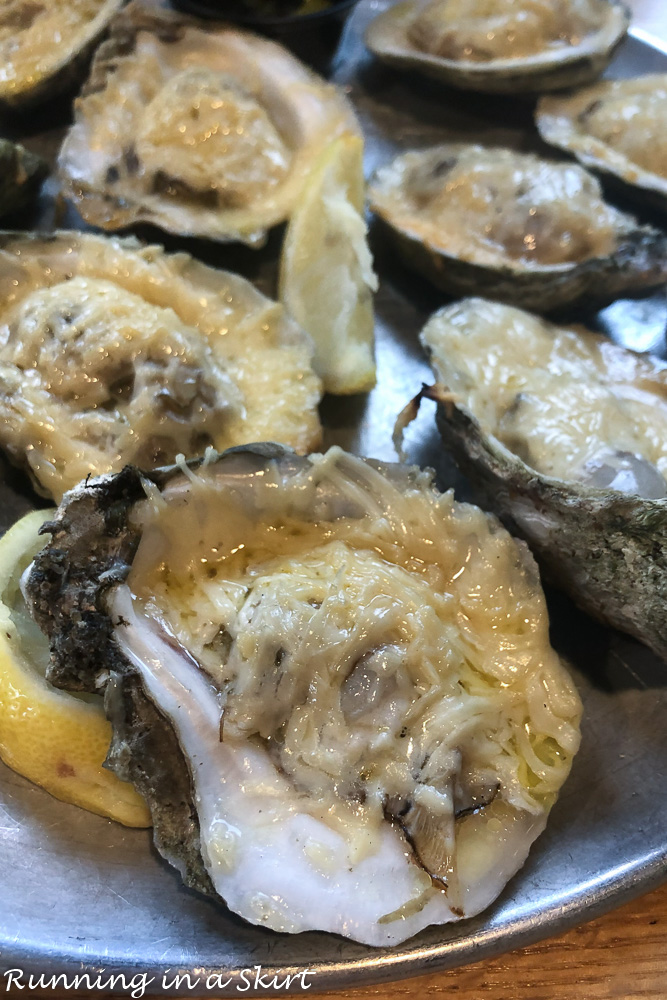 On Sunday we made blueberry pancakes again.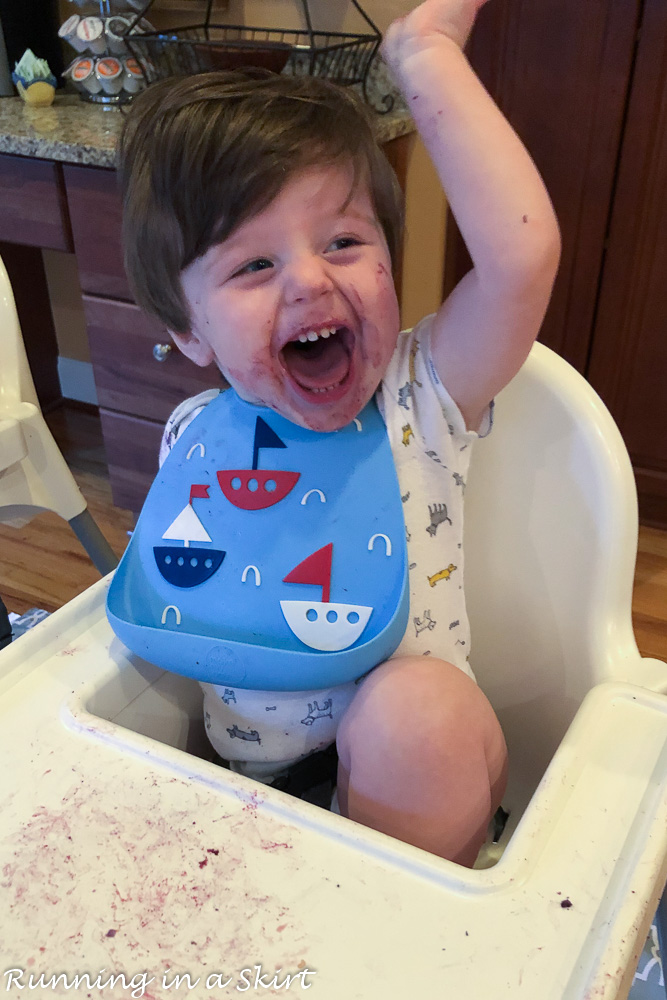 They were such a hit last week I couldn't help but repeat.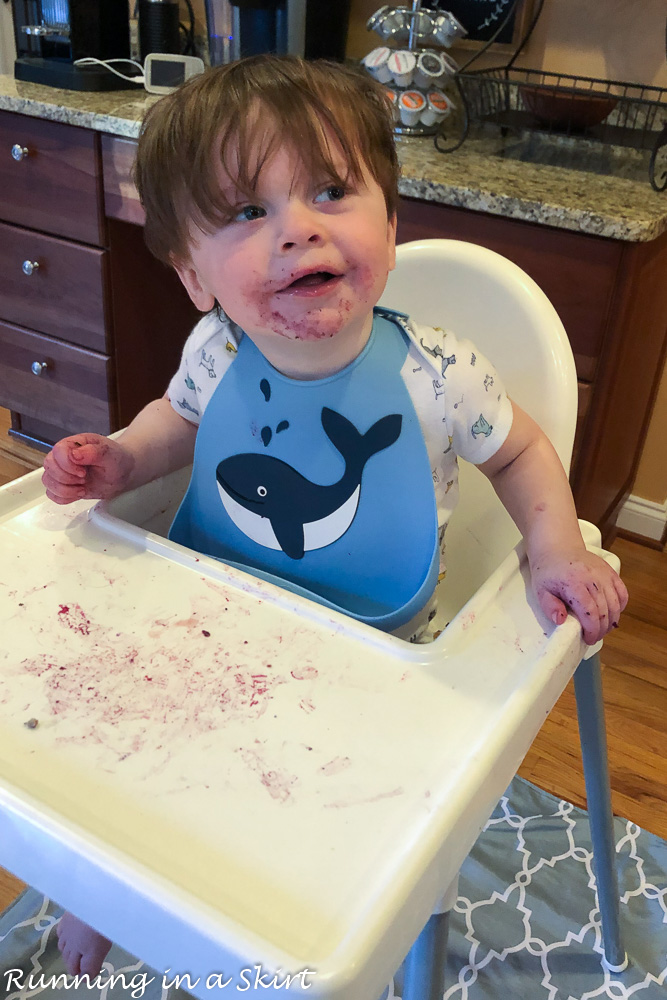 AND I'll leave you with the messiest food photo of the week. In case you were curious avocado acts like hair gel if you get it in there just right. 🙂
Have a wonderful weekend everyone! I'll be back Monday with a brand new recipe.