Hi guys,
Happy Valentine's Day! The Hub's and I are getting takeout tonight to celebrate. I hope you have something fun planned too.
Guess who I got to meet last weekend? I was finally able to get to Charlotte to meet my new niece Delilah. I was so so so sad when she was first born and my family was so sick so I couldn't go see her BUT I did get to meet her Sunday and she is a DOLL.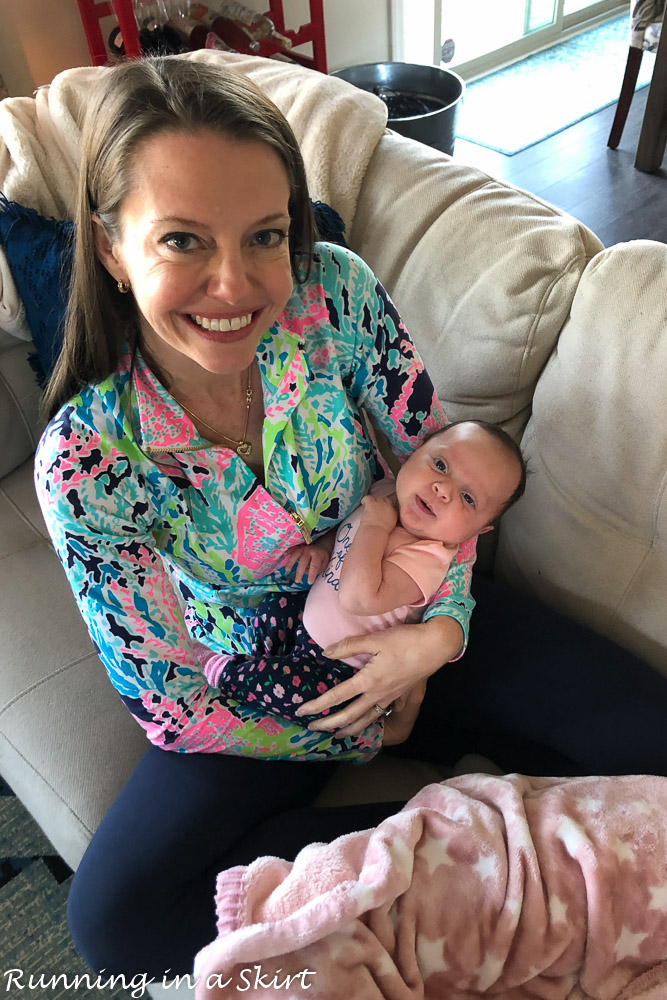 The Hub's watched our twins for the day so I could go see them without bringing our circus to their house.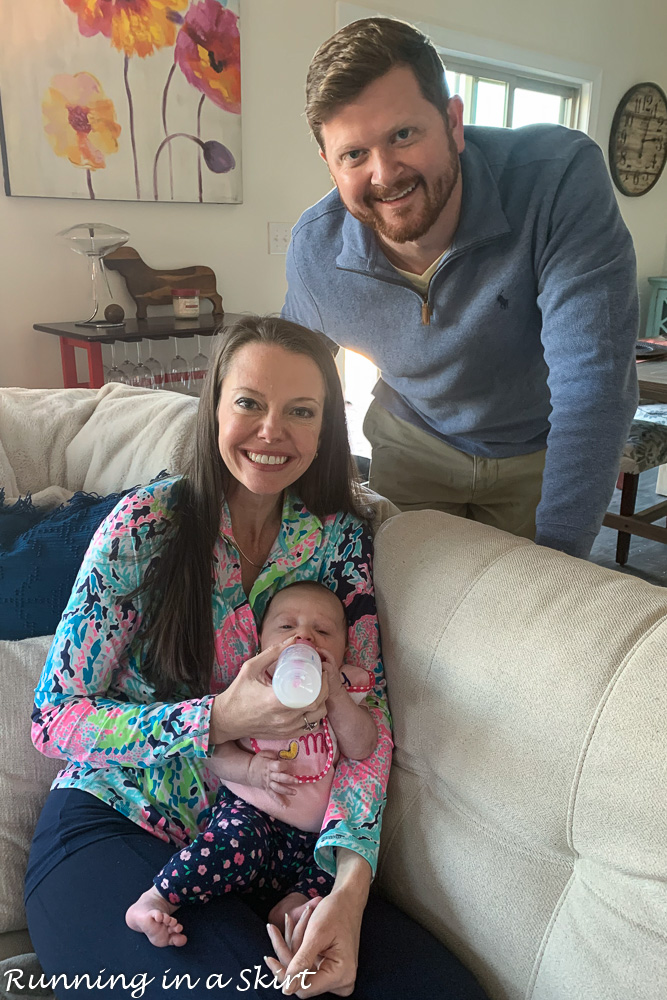 Tommy and Erica are doing great and Delilah barely made a peep the entire time I was there.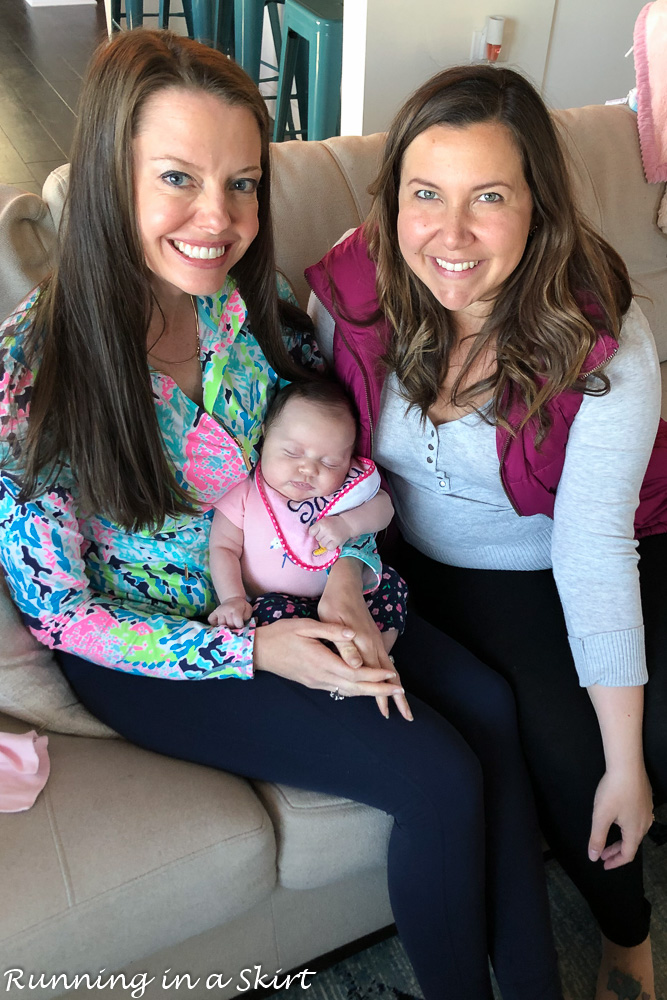 She is such a sweet baby and I'm so excited about all the fun we are going to have in the years to come. Hopefully next time the twins can meet her too.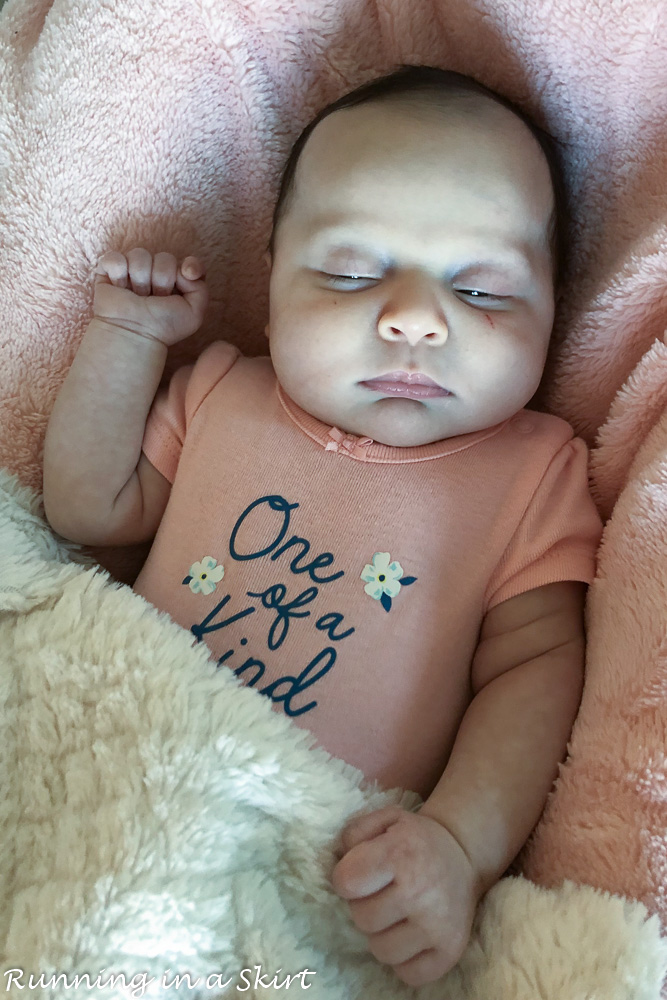 Here's what else is going on in my world.
Currently I'm…
Reading…
My reading has been super lame this past month. I keep trying to get to bed earlier to read but it just hasn't been happening. I'm hoping writing it down here will encourage me to change my ways. 🙂
In baby news, Hunter as been super into reading books lately.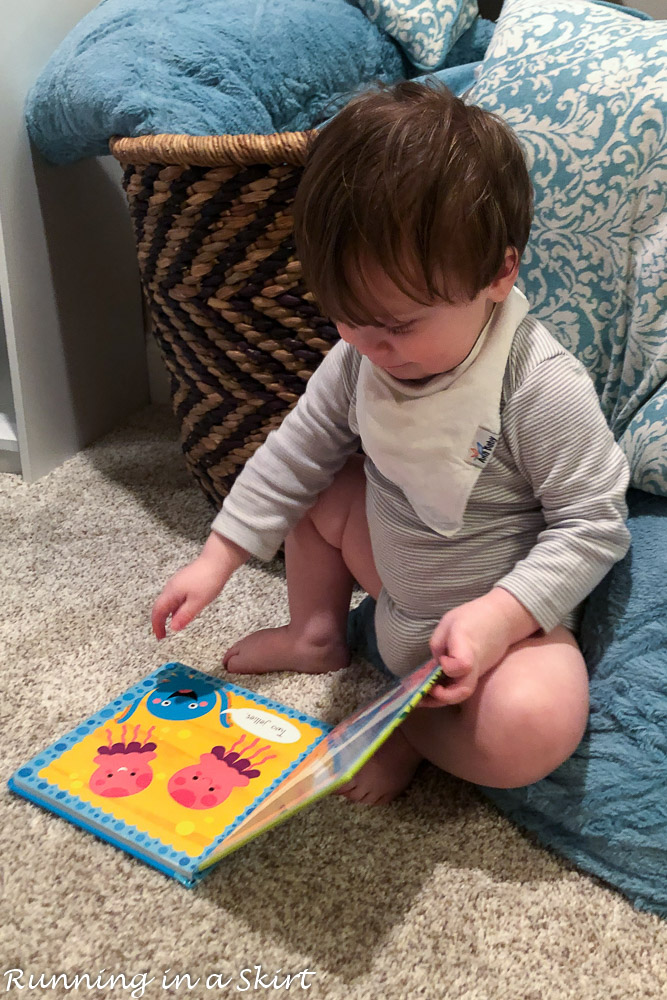 He will go and grab one and bring it to you to read. It totally makes your heart melt. He's kind of obsessed with this book so I've read it no short of 5,002 times. That counts... right?
Listening…
I loved Jennifer Lopez and Shakira's Superbowl performance. As a former dancer, I saw how incredibly talented these women are and really enjoyed the Miami influences. I found this playlist on Amazon Music and have been listening to it in the past couple of weeks. It's really fun!
Watching…
DOWNTON ABBEY!!! How have I survived without this show??? I finally convinced the Hub's to try watching it and we totally got sucked in. We've been watching it in the evenings and I really look forward to it. I've enjoyed it more than any show I've seen in a while. It's on Amazon Prime to watch for free if you have Prime.
Now I really want to see the exhibit at the Biltmore but I want to see if we can get through the series first. There are so many plot twists and turns that I'm worried the exhibit will give something away.

Wearing…
My friend Molly makes the cutest monogram and whimsical necklaces called Molly B Originals. She made me one to go with some of my Lilly dresses and I'm in love with it!
If you like monogrammed or personalized items you have to check out her site. Her stuff would be great for gifts too.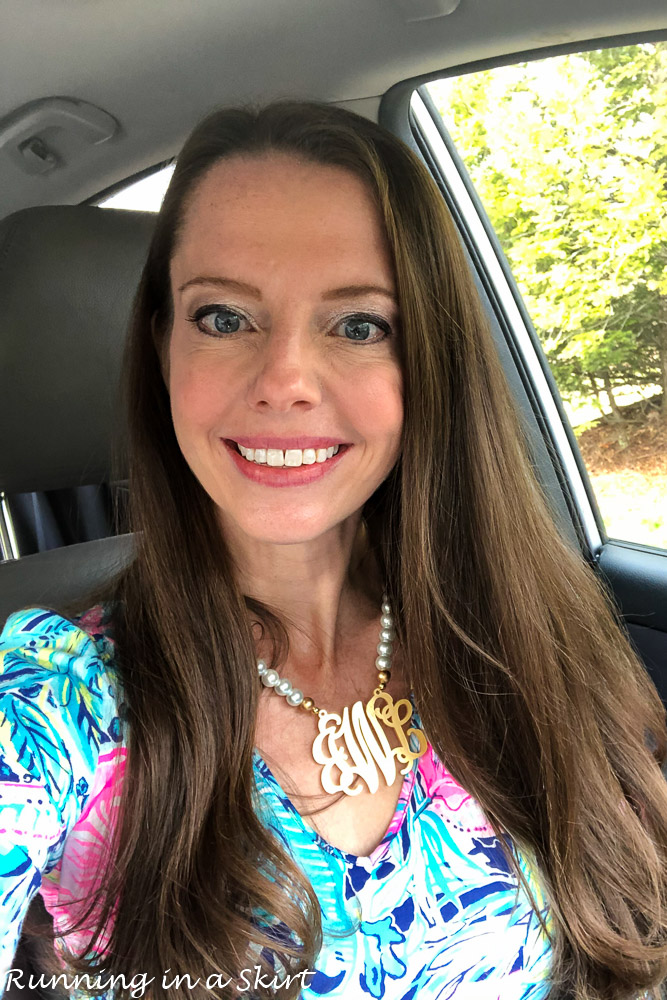 Eating…
Wild Alaskan fish! Sitka Salmon is a really cool company that is owned by the actual fisherman. They sent me this fish to try.
Their fish is wild-caught and flash-frozen before being shipped. It's great quality and product that is hard to find in a lot of places.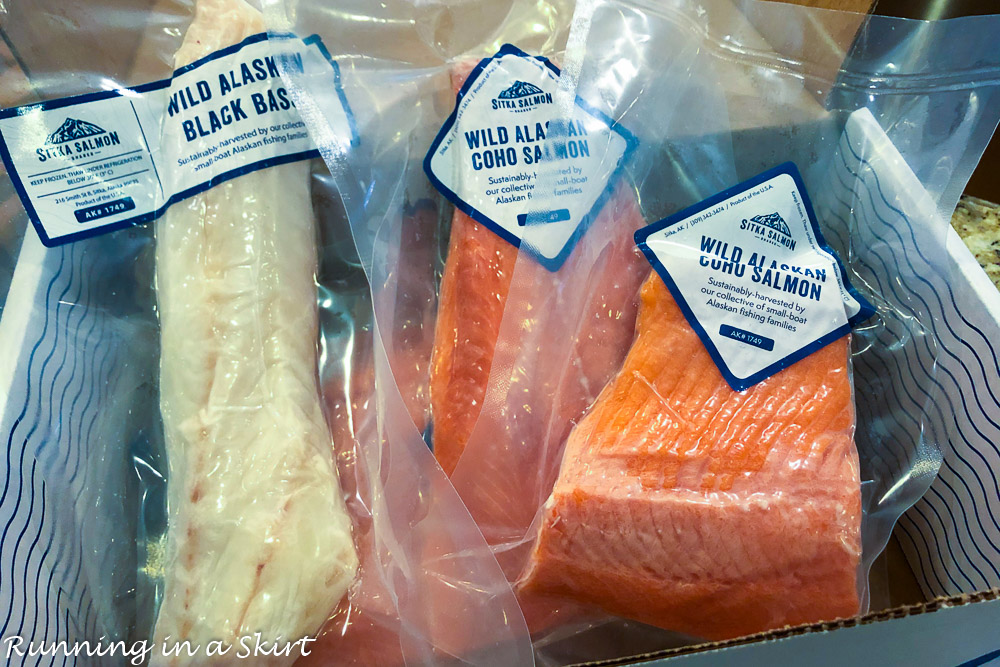 Much like a CSA you purchase a share of their harvest and get it shipped to your house monthly during their fishing season. You are directly supporting fisherman and their families. For those of you looking for a great wild-caught fish option... check this one out!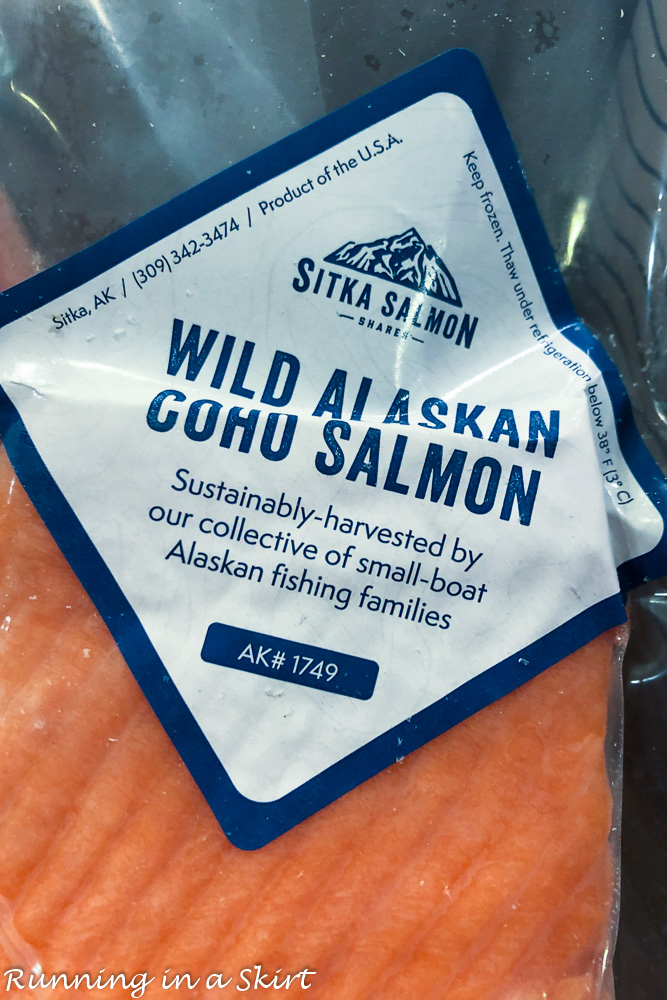 The box even comes with gorgeous recipes to try!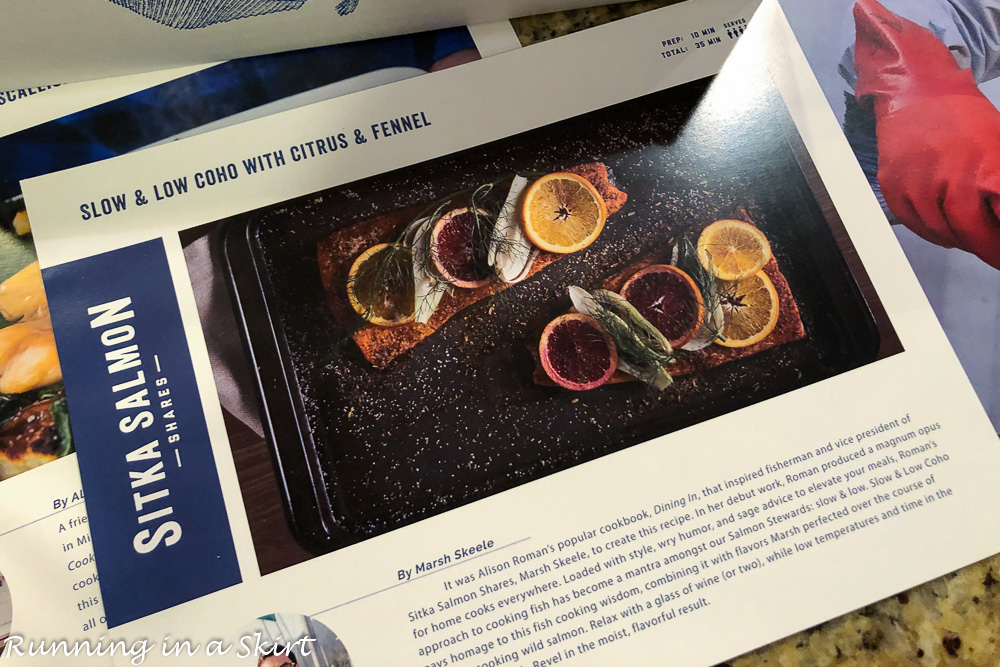 It's a really cool way to get fish! If you have been looking for a way to get more fish in your life check them out.
Drinking…
I'm totally loving a Dark and Stormy right now! It's a great, less summery run drink. Pomodoro's in South Asheville has the best one I've tried.

Indulging…
I had the most delicious sushi when I went to Charlotte to visit Tommy and Erica. He took us to New Zealand Cafe, which looked like a total dive, but had the tastiest rolls.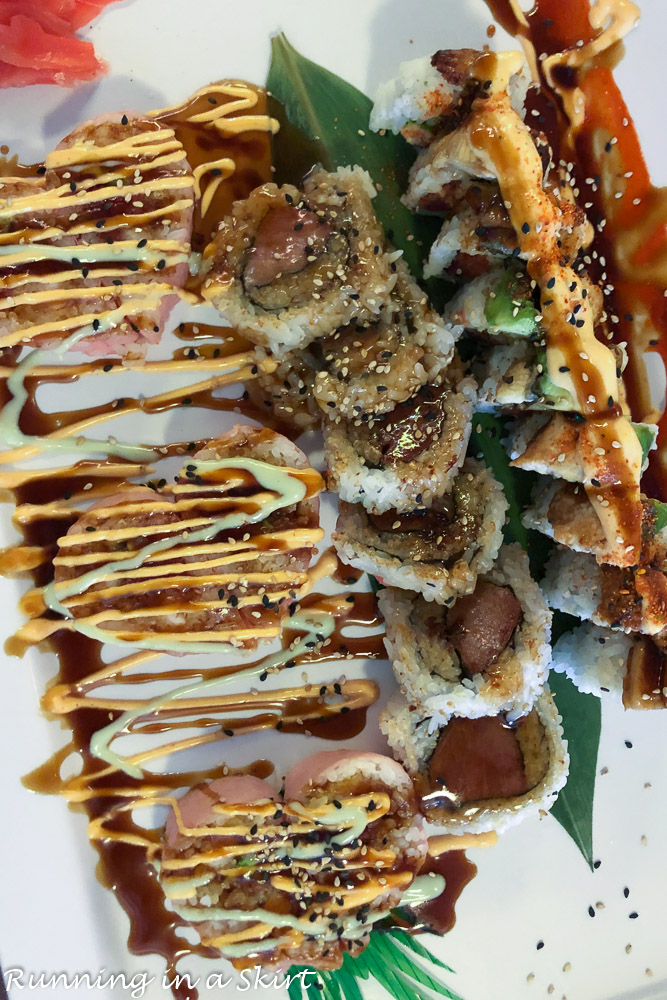 We had such a lovely meal! Delilah even slept the entire time.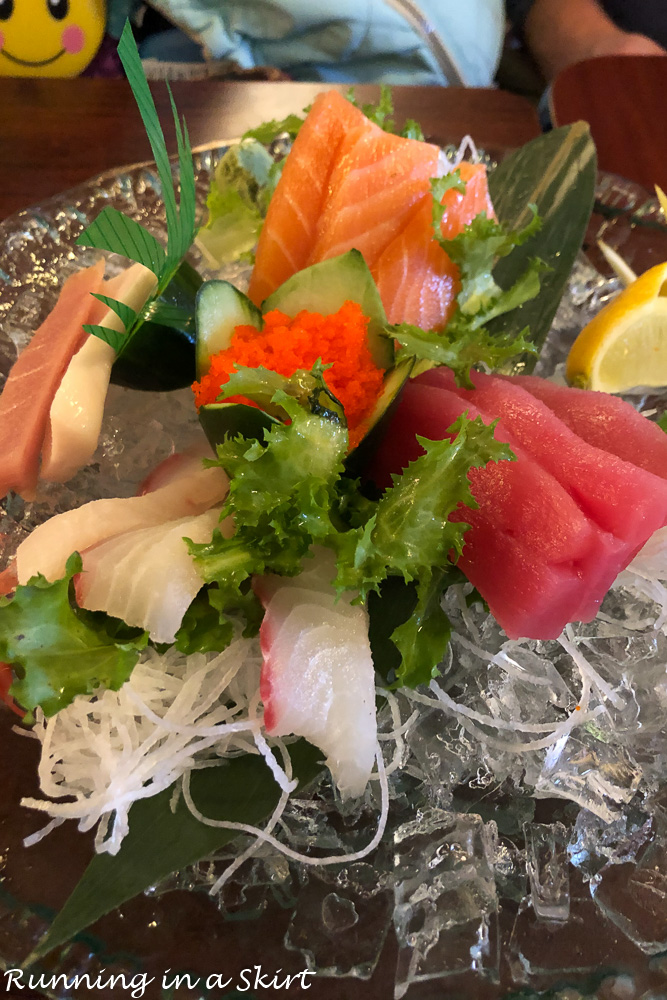 Celebrating...
Everything! Jackson basically sees everything as a party... so we celebrate a lot these days. 🙂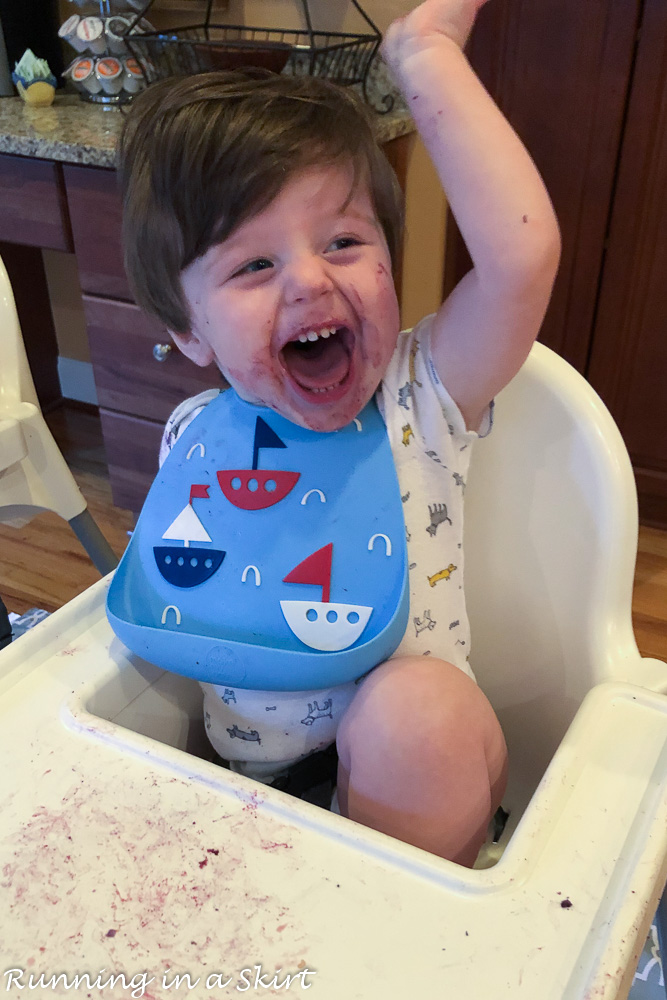 Anticipating…
Tax season is back in full swing around here. The Hub's worked last Saturday and most evenings this week. He'll probably work every day until April 15th now. I'm dreading the next two months BUT I'm also looking forward to doing some traveling after it's over.
Praying…
My Dad could use some extra prayers! Thanks, guys.
I've been doing a monthly Currently… post since August 2015. Catch up HERE! Thank you so much for reading today and for your comments.
This post contains Amazon affiliate links.
Your turn!
Answer one of the Currently… prompts above.