This post is sponsored by Everywhere Agency on behalf of Orkin; however, all thoughts and opinions are my own. I appreciate your support of Running in a Skirt.
Don't let disease carrying mosquitoes ruin your summer! These are my favorite backyard mosquito control ideas to have a mosquito free summer.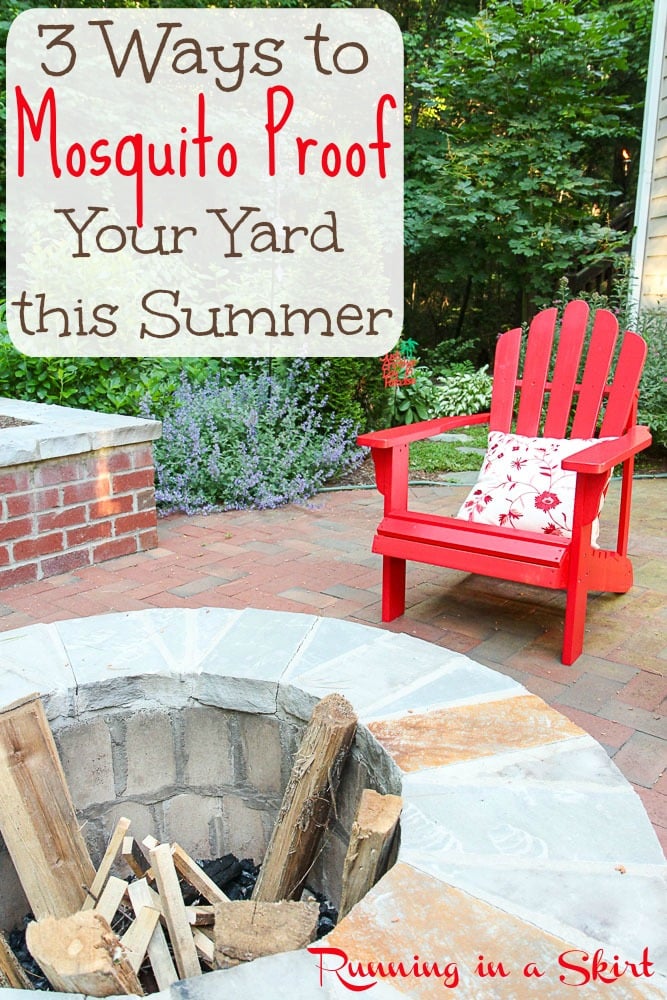 Hi everyone!
I have to be honest with you guys. I'm a little worried about Zika virus and other mosquito carrying diseases like Chikungunya virus and West Nile virus this summer. I have a tendency to catch all the weird things on the news (yes, I caught the swine flu and others...) and I'd really like to protect myself this summer. I know I'm not the only one who is a little on edge over pesky mosquitoes and looking for backyard mosquito control and ways to have a mosquito free summer.
The problem is I love being outside in my yard.
Whether it's gardening...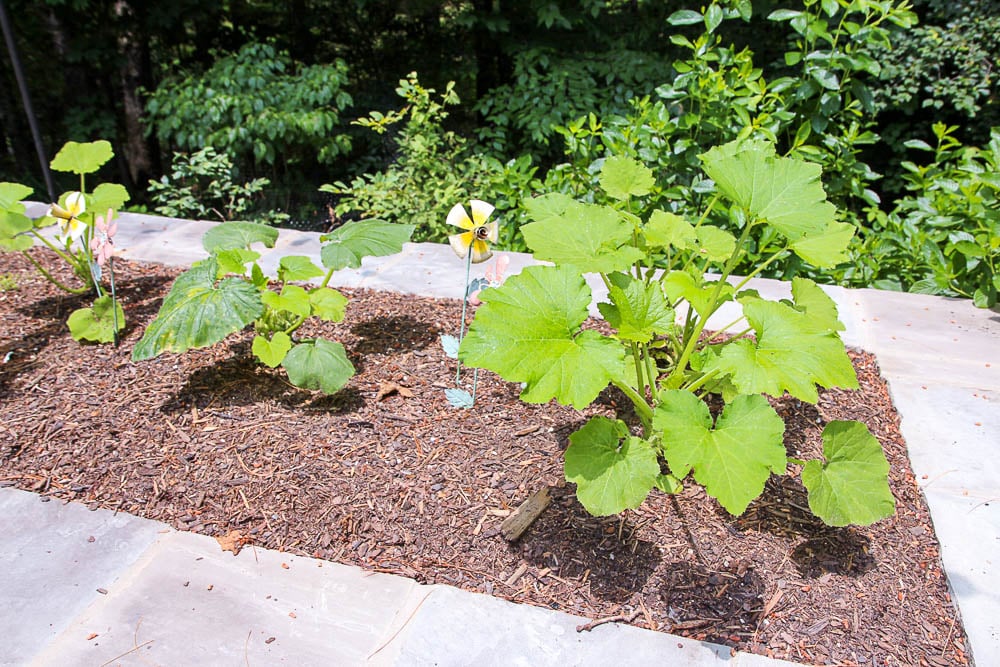 ... working on my roses...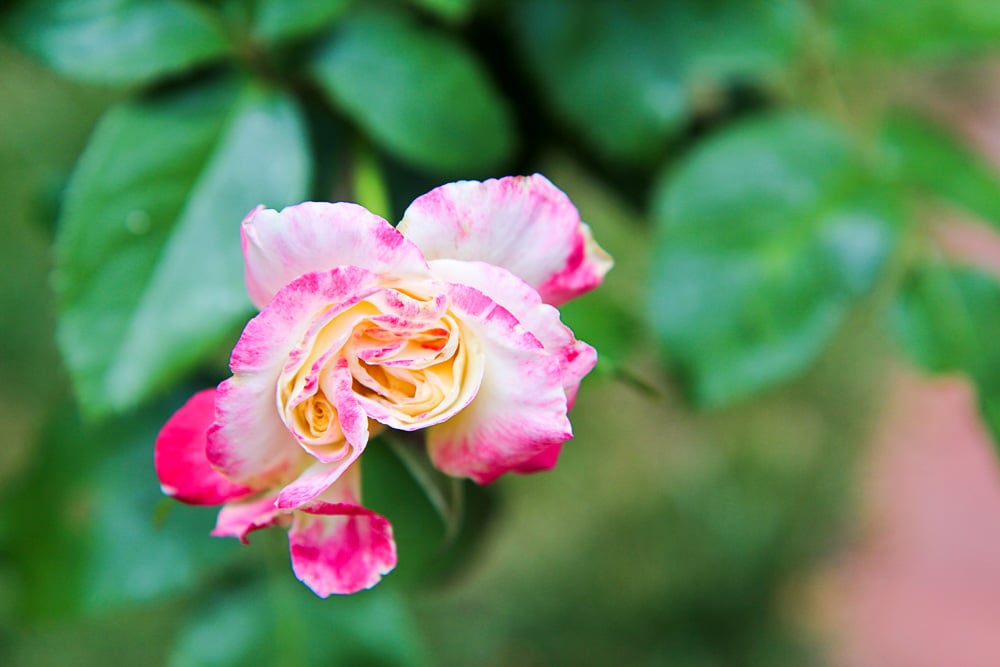 ... hanging out at the fire pit...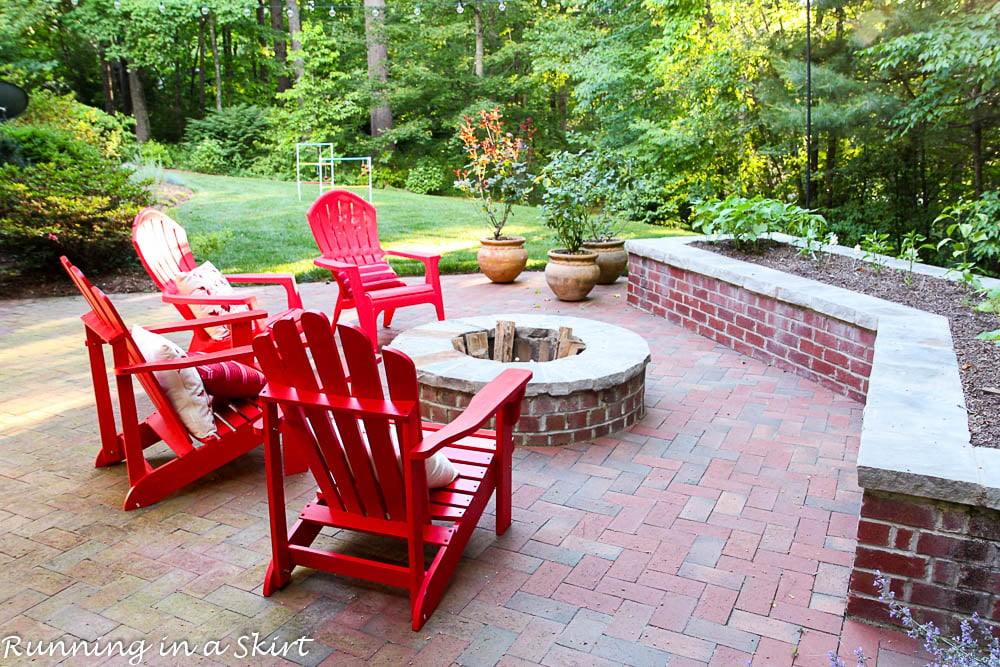 ... or playing yard games...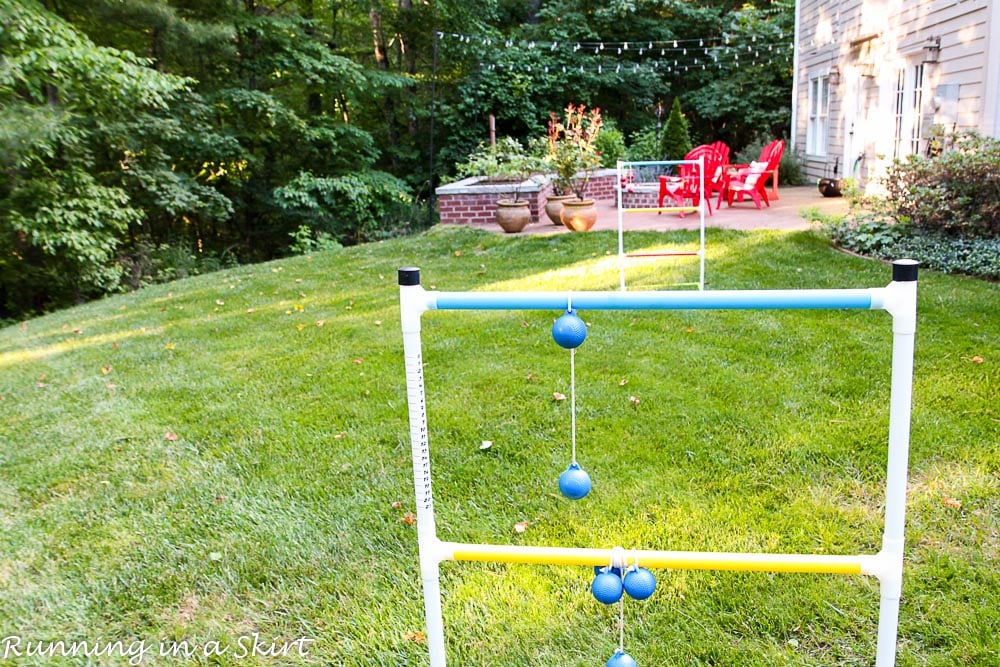 I spend many summer weekends almost entirely outside.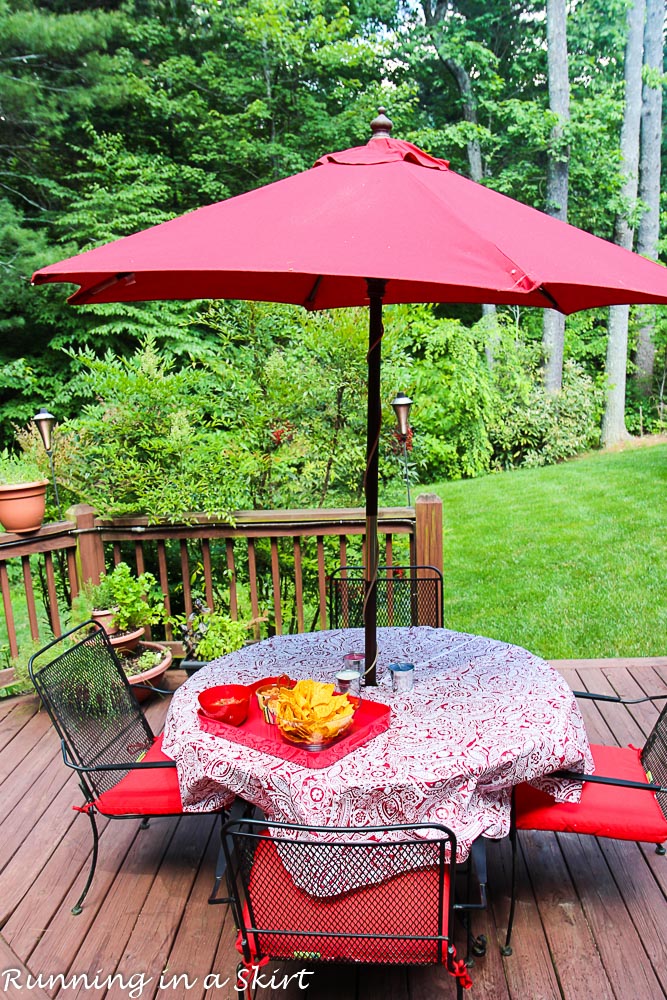 You'll even find me on this couch reading a book many afternoons. This is my favorite time of year.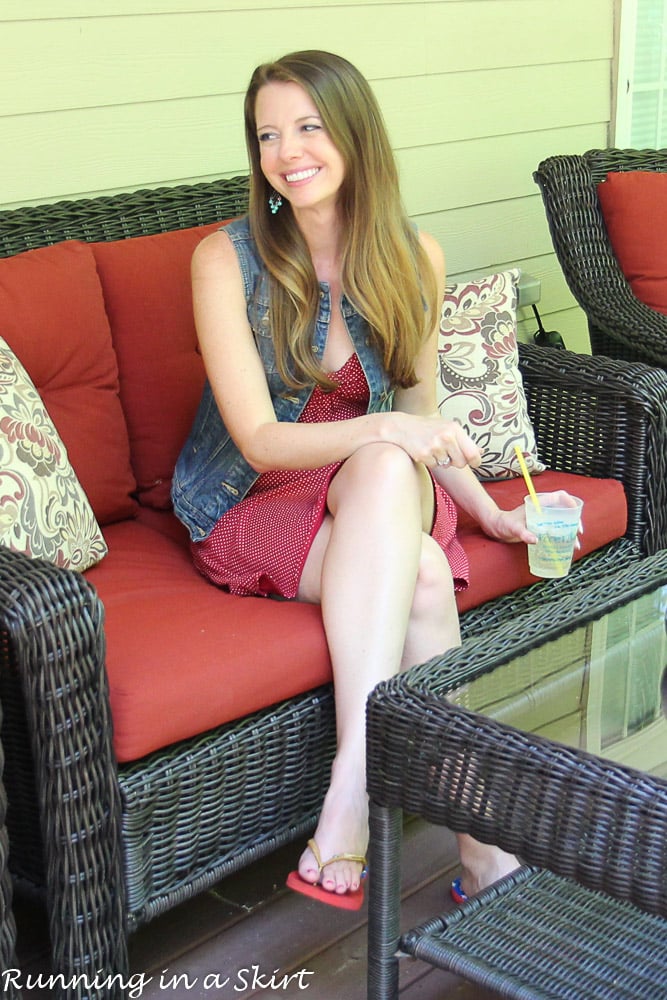 So it's no surprise that if there are mosquitoes in the yard, they are going to get me! I decided to track down some ways to really tackle those mosquitoes this year as a Zika virus precaution.
3 Ways to Have a Mosquito Free Summer
Limit Mosquito Breeding Grounds
Adult mosquitoes lay eggs in stagnant water. If you eliminate standing or slow moving water from your yard, you can prevent those yucky eggs from taking over. Walk your yard after a good rain to see where your water collects and address those areas. Also consider removing standing water from gutters, buckets, toys and other containers. Finally, change water weekly in bird baths, fountains, potted plants and any containers that hold standing water
I know this pot that holds one of my hoses is a problem area for me, so I check it every couple of days. It's also best to drill holes in anything that collects water where it doesn't need to be.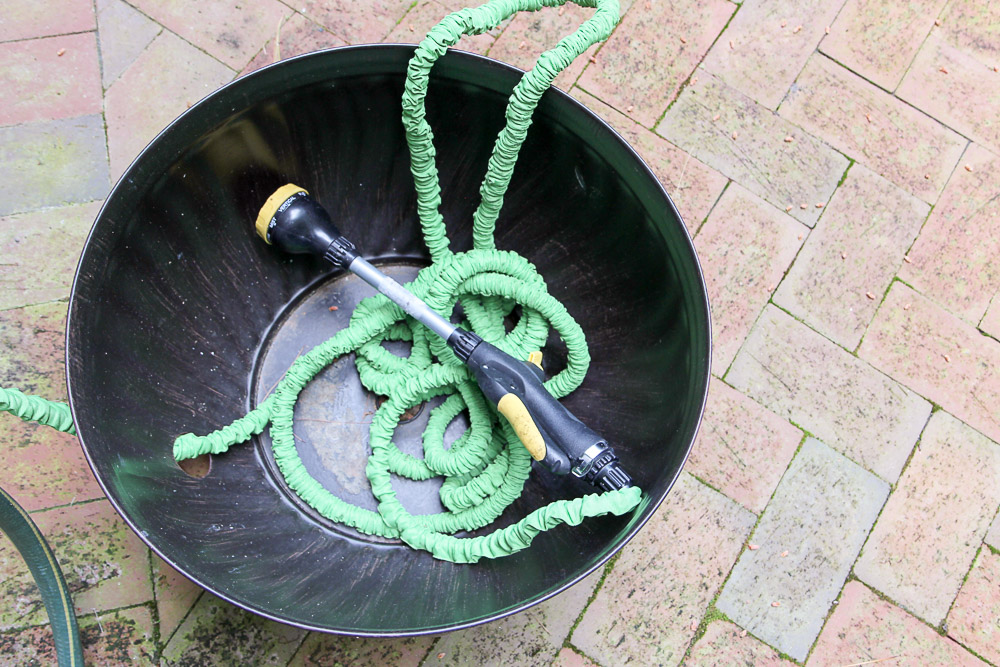 If you do have a pool, keep the water treated and circulating.
Citronella Candles & Torches
The hubs and I installed some fun citronella Tiki torches to help with the problem. You can also find candles at any store. They can create a temporary mosquito free zone in the immediate area.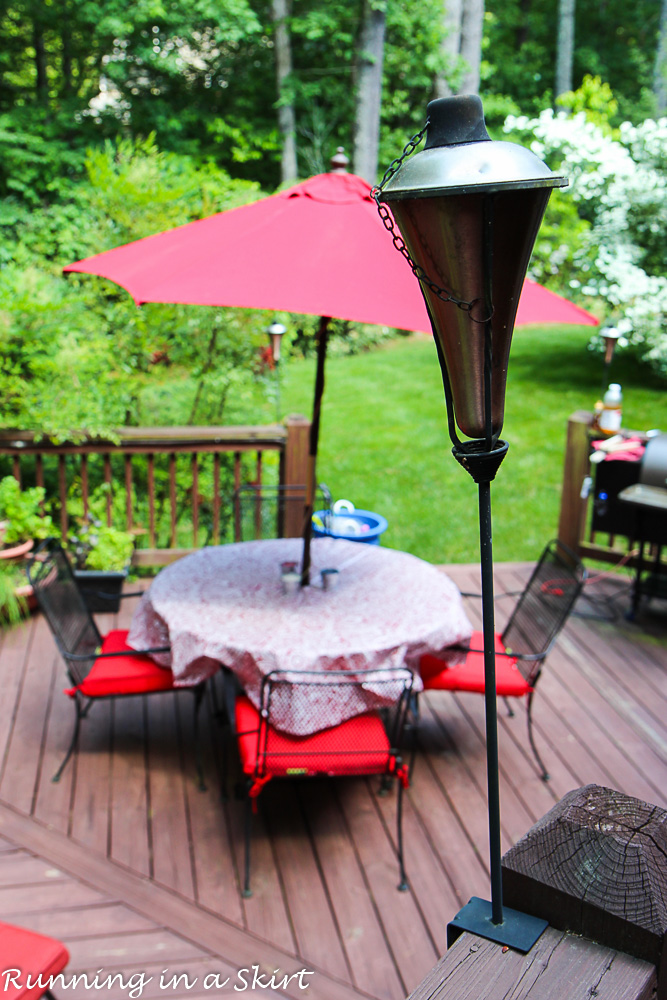 Mosquito Control from Orkin
The best and most effective thing I've done for backyard mosquito control this summer is set up an appointment for Orkin. These mosquito related diseases are no joke this year and I didn't want to leave anything to chance. I told you about the Swine Flu (or as I affectionately call the Pig Flu) right?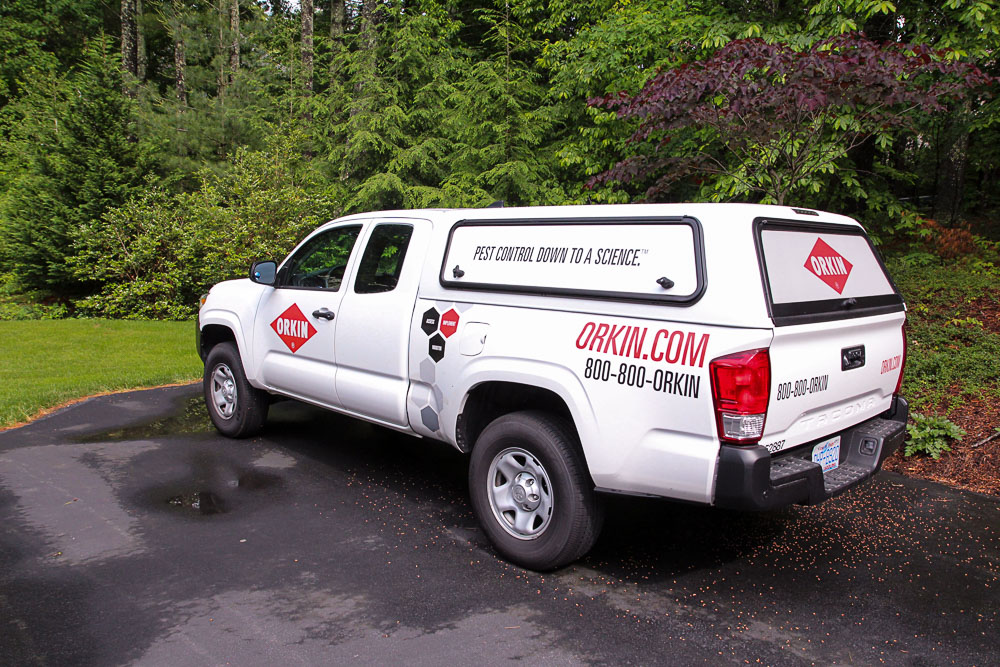 Orkin offers a simple service to treat our yard.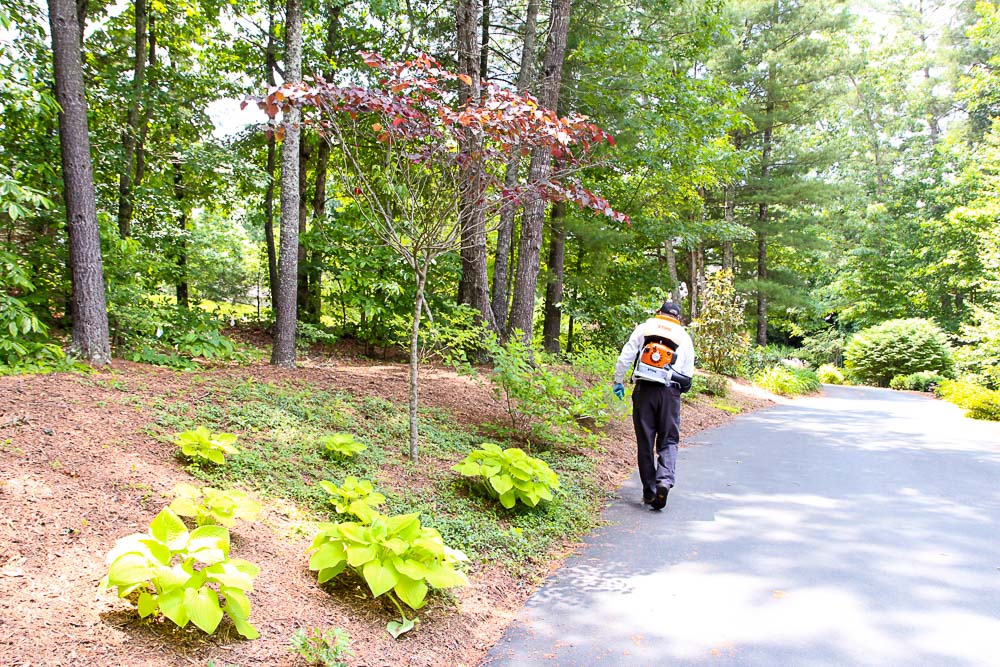 My extremely professional Orkin Man, Duane, treated my yard in about 15 minutes. He focused on the underside of leaves, shrubs and grassy areas near the house which is where adult mosquitoes apparently like to party.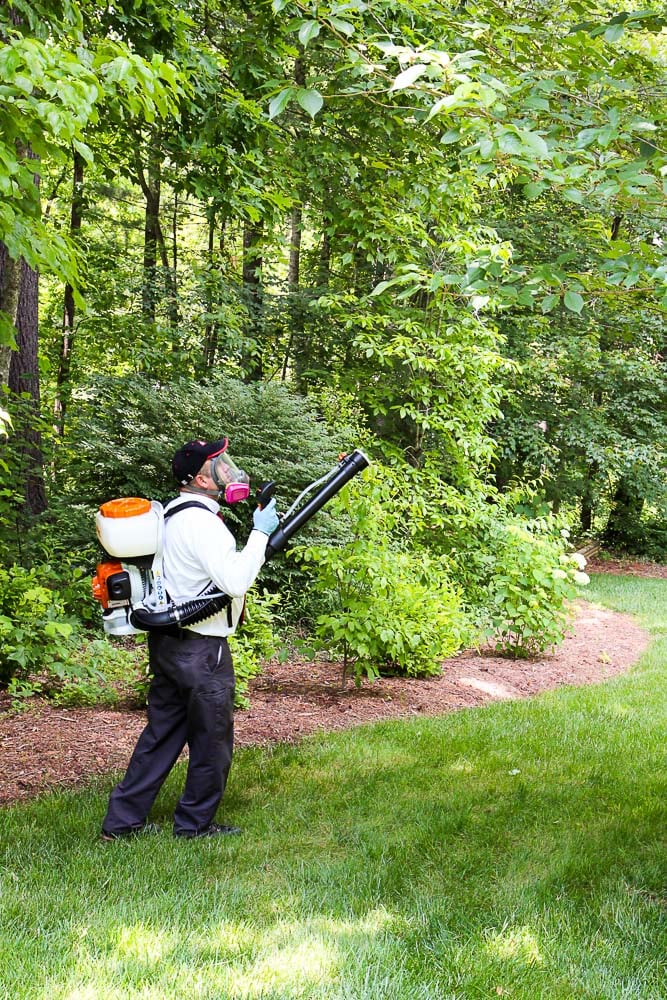 My yard has been amazingly bug free since then. The treatment lasts about a month and he even told me that if I did see mosquito return before then he'd come back out to address the problem. I haven't had to do that though! It's been so nice.
Prices are very affordable and vary depending on the size of your yard.
Duane, our Orkin Man, was highly-trained, which made me feel confident that he was taking precautions when treating our yard. When applied correctly by a professional, the solution is highly effective in eliminating the tiny nightmares but isn't harmful to you or your family. He even told me it's the same effective ingredient used to treat ticks on dogs. But that doesn't mean you should try to treat your own yard. Leave it to the experts at Orkin to help protect you and your family.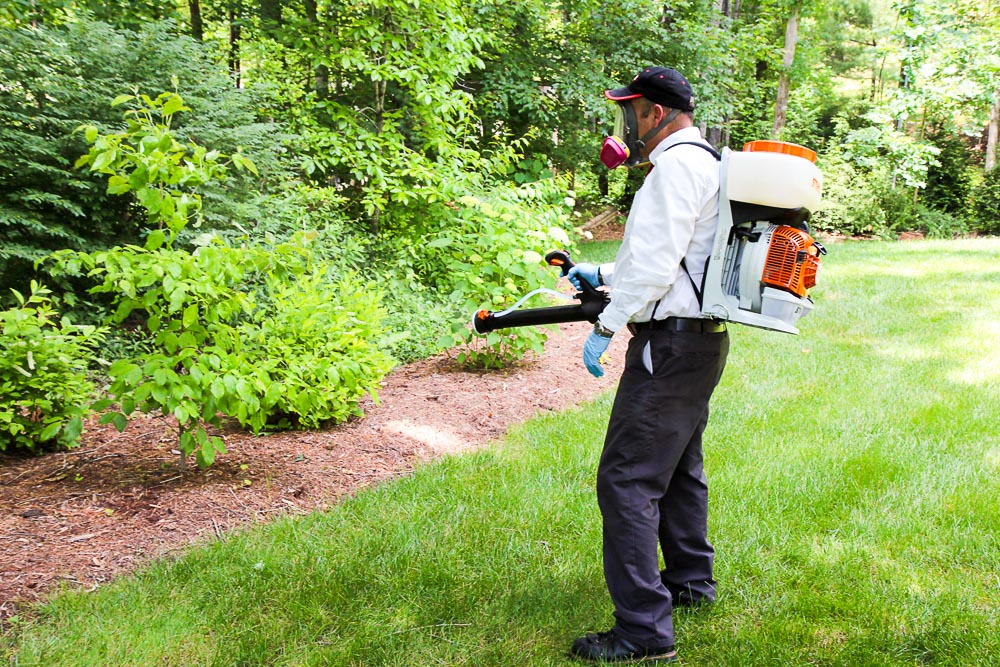 With the possibility of those bugs carrying Zika this year, I just didn't want to risk it. I've been so happy with the results!
And so has the Hubs... who just happens to be mosquito candy normally. He's just soooooo sweeeettttt....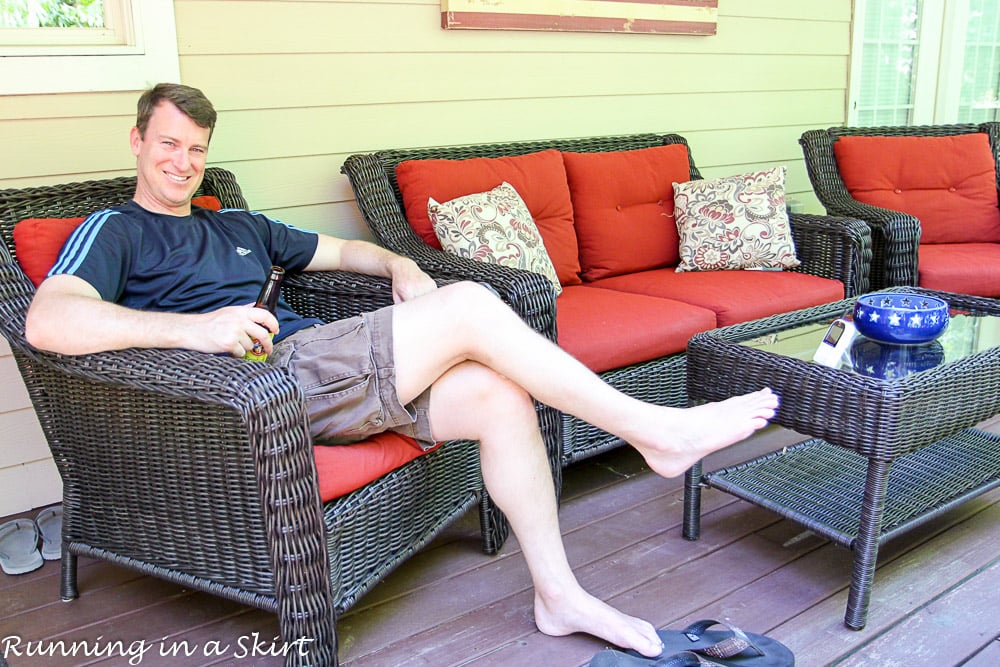 So whether it's just the Hubs and I, or a gathering of friends... I'm so happy to have a mosquito free summer.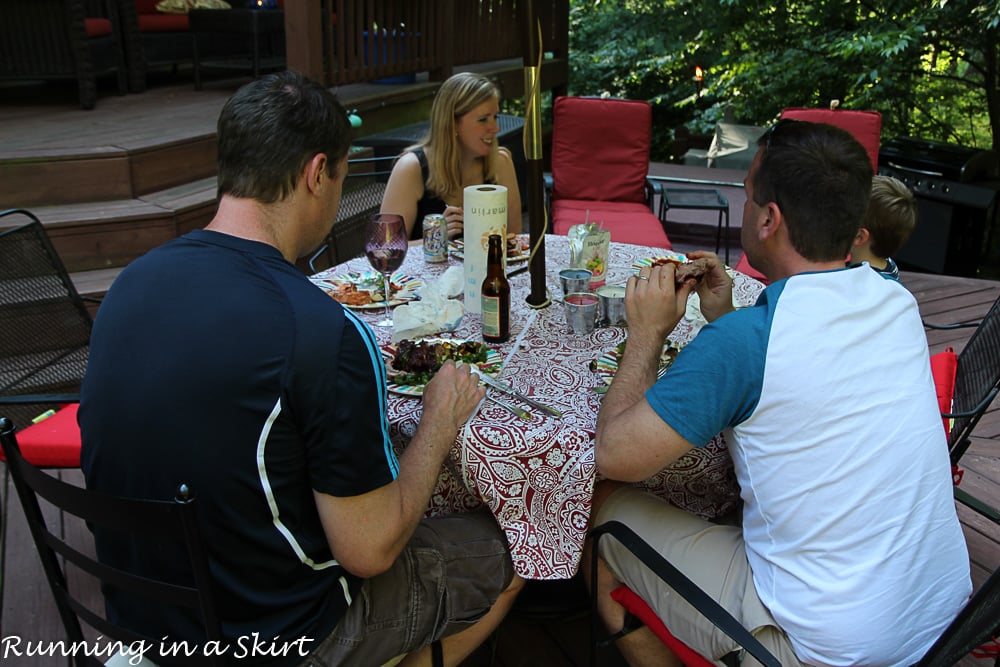 Because your backyard really should be your own personal paradise!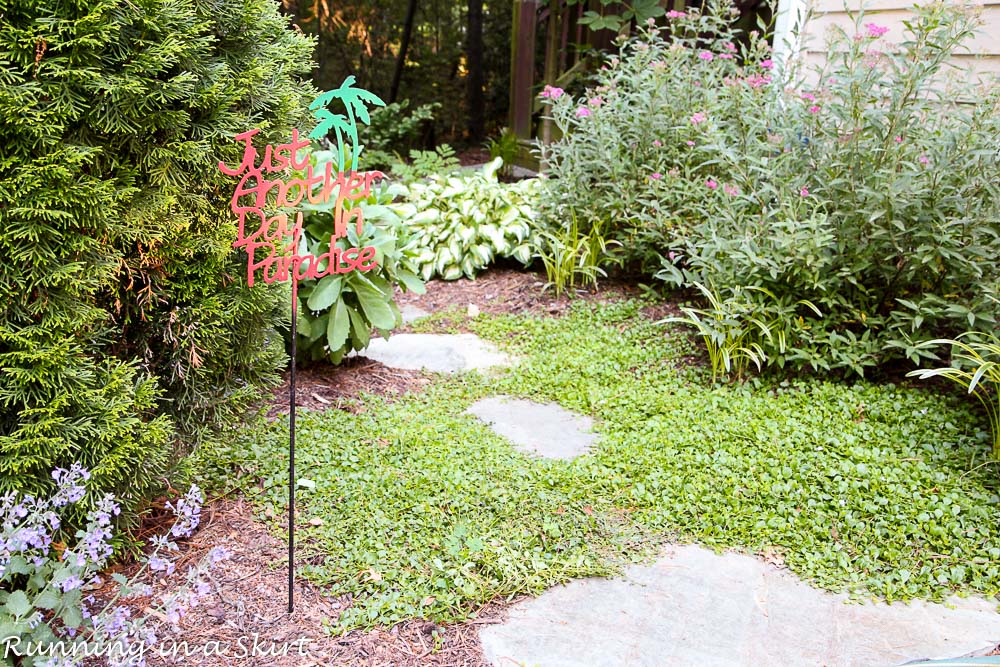 Remember when outdoors, always protect yourself from mosquito bites with an EPA-registered mosquito repellent contaning DEET, picaridin, oil of lemon eucalyptus, para-menthane-diol or IR3535. Also consider wearing long-sleeved shirts and long pants! Additionally eliminate mosquito entry points into your home by closing gaps around windows and in walls, repairing and using window screens and using AC inside.
If mosquitoes are ruining your summer fun, contact licensed pest processionals at Orkin You'll be glad you did.
Thanks for stopping by today! Come back tomorrow for the Best of the Blogs linkup.
I'm linking this post with Marvelous Monday, Amanda for Thinking Out Loud Thursday and Annmarie for Wild Workout Wednesday.
Your turn!
Are you worried about Zika and other mosquito carrying diseases?