Looking to add more healthy juices and drinks to your routine without a lot of fuss? I tried out the portable Vejo Blender and am sharing my Vejo review today!
I'd like to thank my friends at Vejo for sponsoring this post.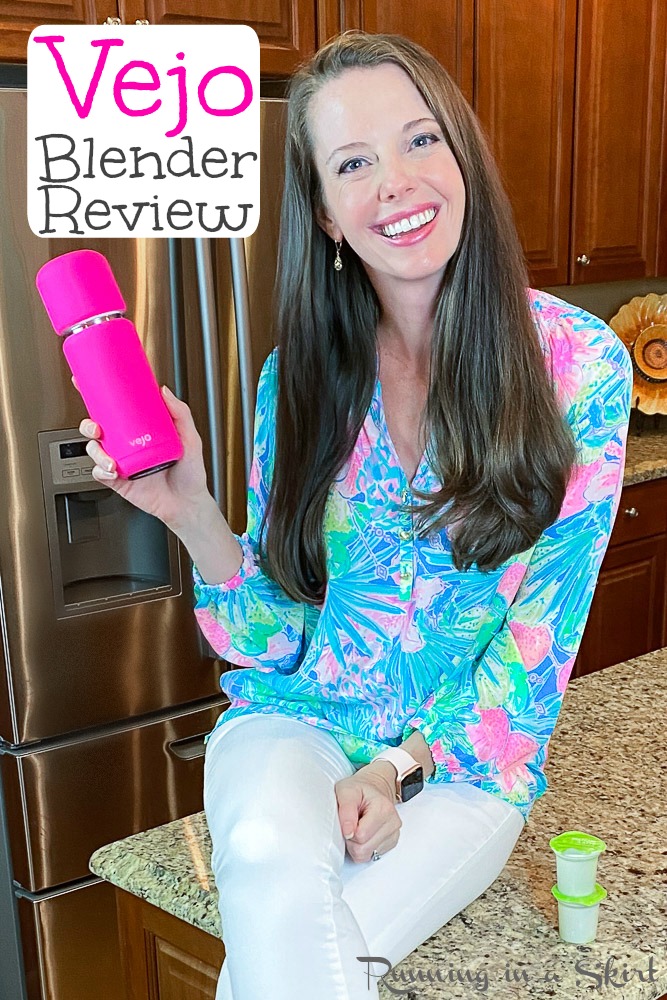 Hi guys! In a normal world finding time to eat and drink healthy can be hard but in today's world, it can seem even more daunting. Everything seems so much harder these days and life seems to constantly be changing or in flux. Finding small ways to stay healthy can be a bit of a lifesaver.
Wouldn't it be cool to have all sorts of healthy drinks at your disposal without going to a coffee or smoothie shop?
What about having those healthy drinks without getting out your bulky blender or juicer AND cleaning?
I've found a way to make it happen without all that work, my friends... even with two toddlers running around the house. This is one thing in this crazy world that's actually a whole lot EASIER.
The Vejo Blender is a PORTABLE pod-based blender that works kind of like a Keurig that you use at home OR throw in your bag to go to work or travel. (Keep reading for a special discount available just to you guys!)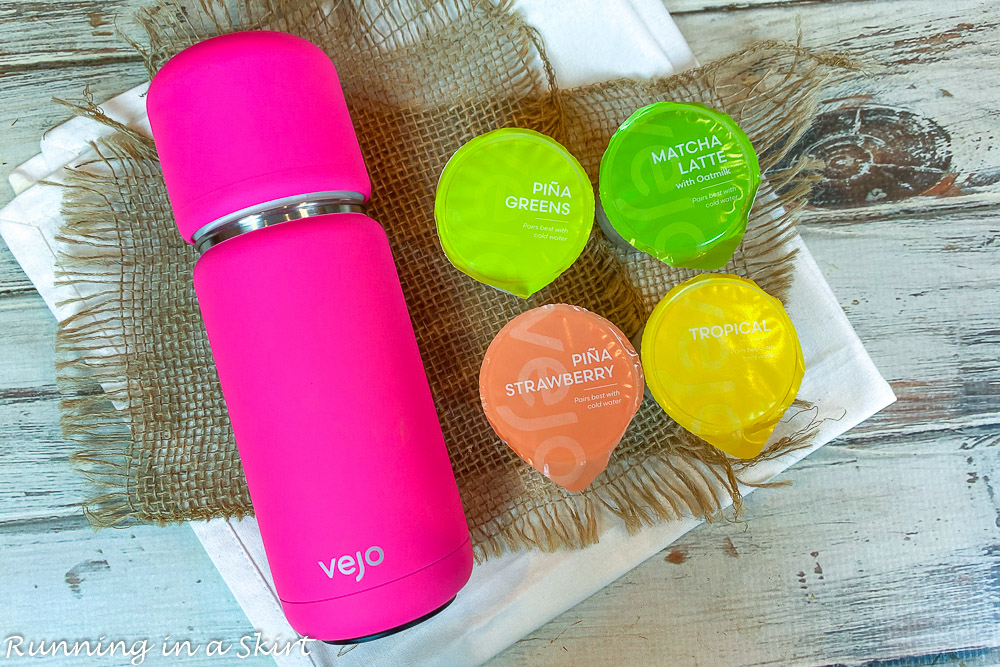 This adorable little blender is basically a game-changer when it comes to your favorite healthy drinks and smoothies.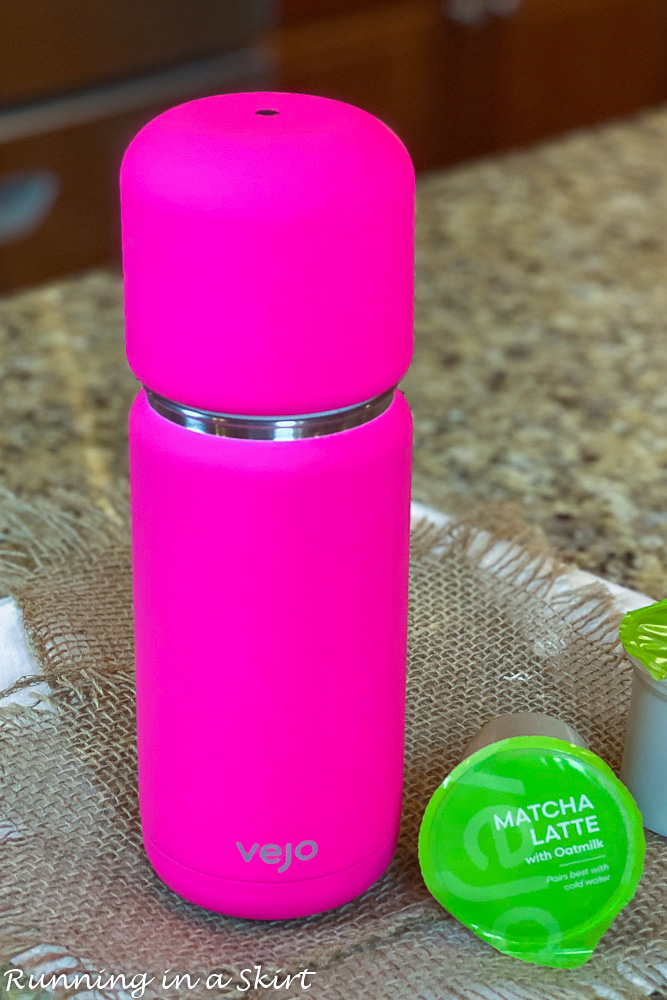 All you do is charge the device, add cold water, and pop in one of the daily nutrition blends that come in a super fun biodegradable pod.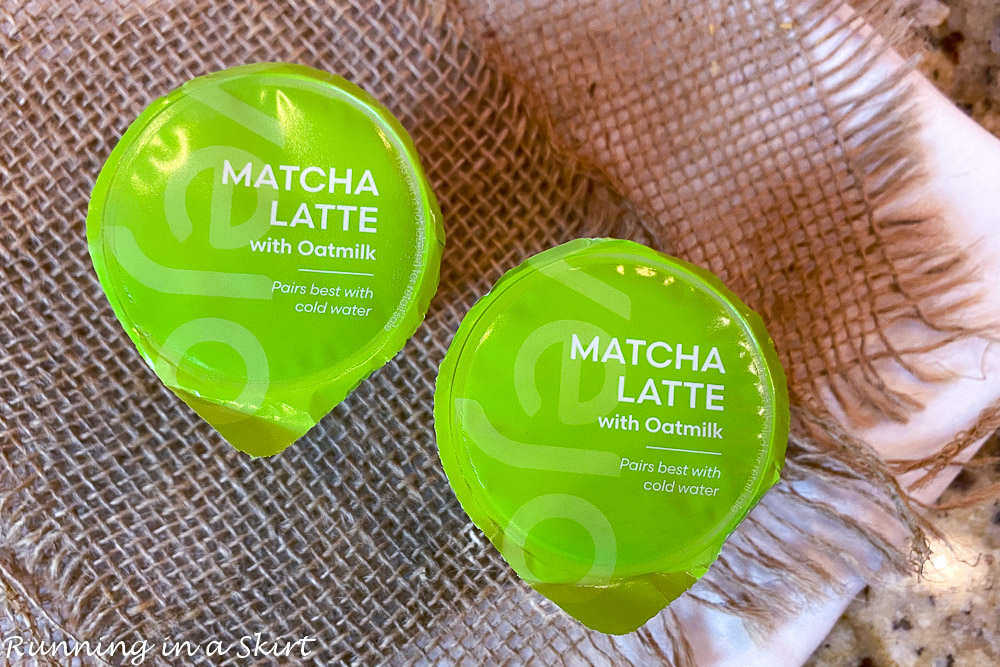 You twist the blender and in 30 seconds whip up a tasty drink which ranges from juice-like drinks, protein drinks, coffees, and even teas like matcha WITH oatmilk. I had so much fun trying them for this Vejo review.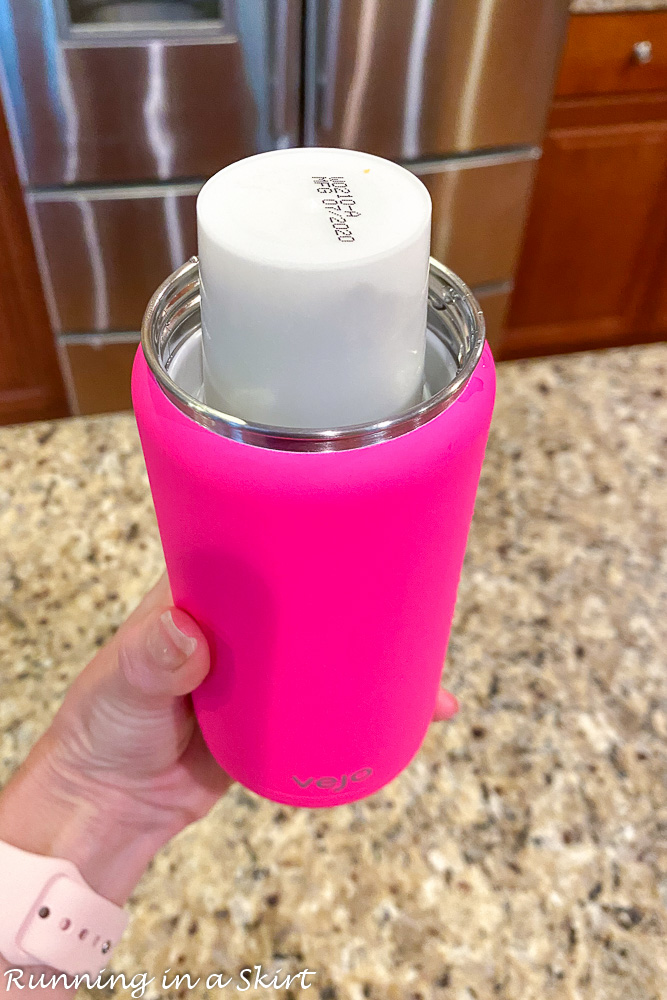 As I said, I can do it even with wild babies running around which is saying A LOT. The twins can even help and enjoy some of the fruit-based mixes.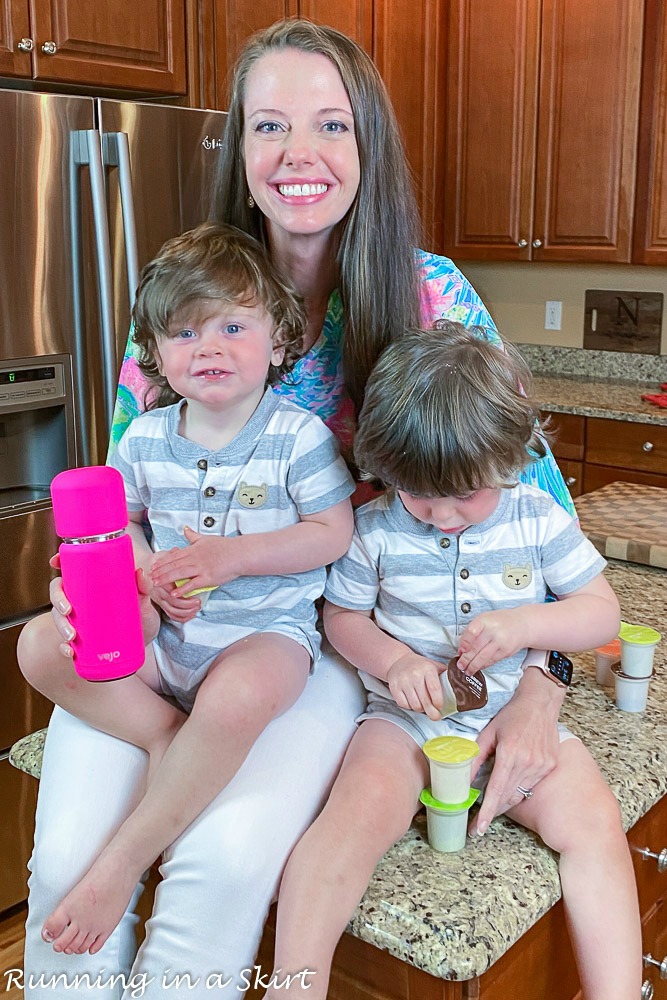 You can drink your blend/ juice in the portable cup or pour it into your favorite glass. The Vejo is designed to be an all in one solution- a blender, bottle, and reuseable drinking cup. It's very eco-friendly and easy to clean with a bottle brush.
You can blend these drinks at home, at the office, or even on the beach. You could even take it on a hike for my Asheville friends.
The Vejo portable blender is sleek, cool, and comes in all different fun colors to match your personality. I got pink, of course. 🙂
The drinks are made up of fruit, vegetables, and superfoods which are picked at the peak of ripeness and freeze-dried into a powder. The magic blends often contain 50% of your daily recommended fruits and vegetables. They are full of all kinds of nutrients and vitamins. Most of them have the consistency of a cold-pressed juice.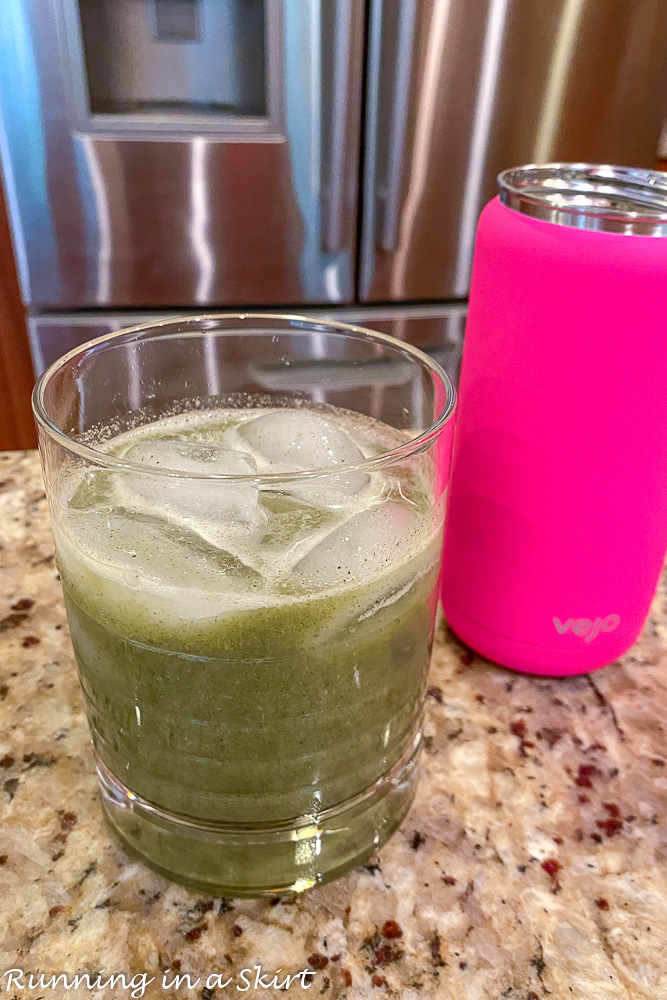 They have no artificial colors, flavors, or sweeteners and all contain less than 100 calories... many blends are closer to 50.
Some of my favorite blends are below including Tropical, Pina Strawberry, Pina Greens, and Matcha Latte!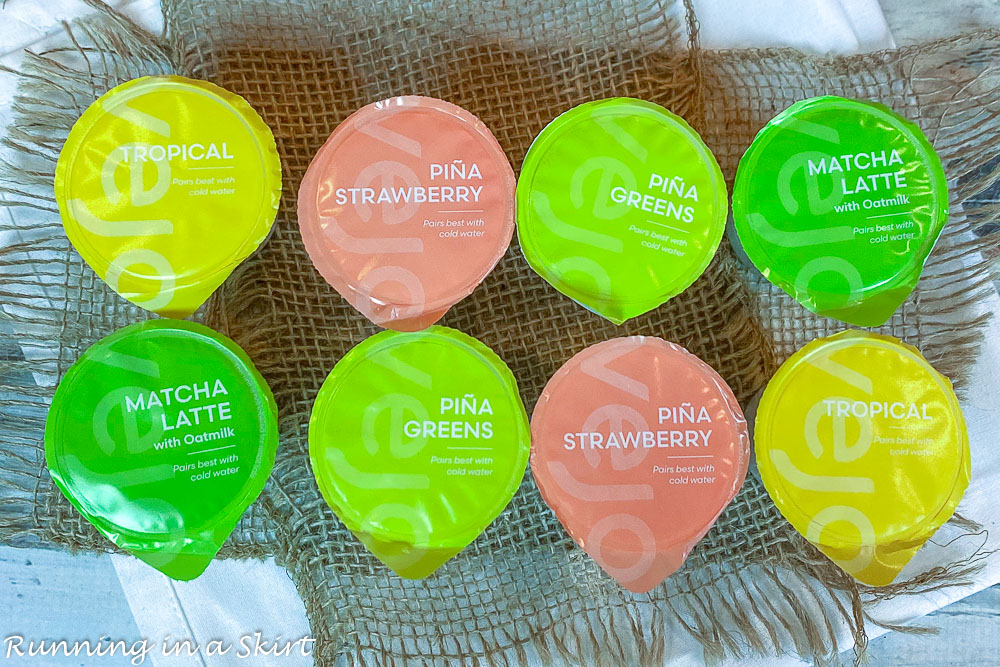 They also have protein-based drinks, a pre-workout beverage, one that specializes in daily recovery, sleep, and stress support. They just released a blend called Collagen Glow that can give you a simple way to get superfoods and collagen. They also carry an Immunity Fuel blend which is great for anyone who's worried about getting sick. You can see all the options HERE.
Plus there is a cold brew coffee that I love. Because... twins.
It's perfect for finding all-day energy to chase the crazy kids around. 🙂
It's a good thing they are so stinkin' cute.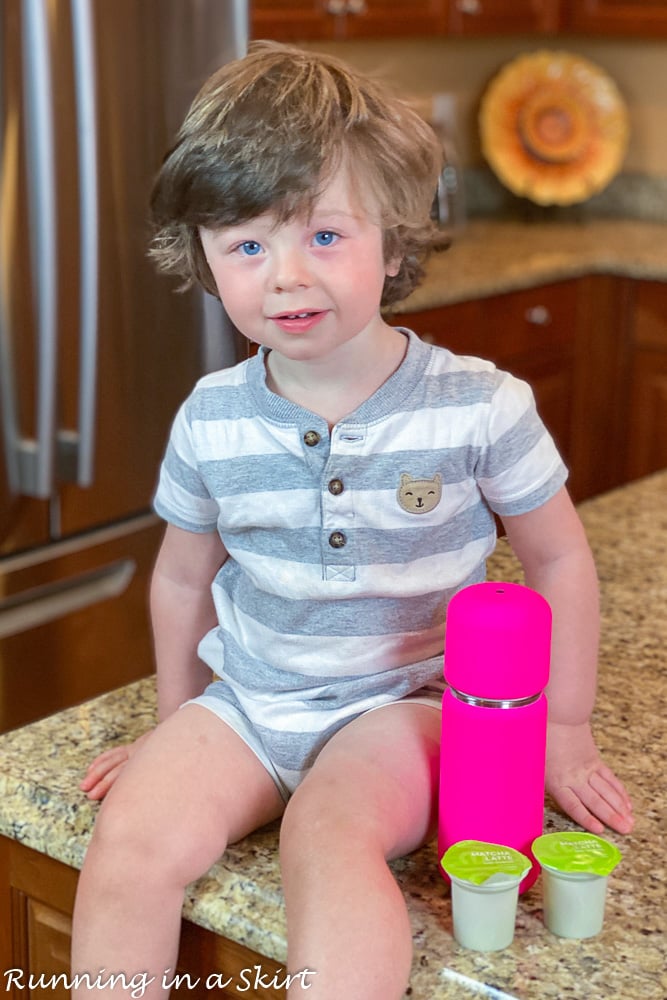 Here are some of my favorite blends in my Vejo review...
Vejo Review - Favorite Blends
Pina Greens
Pina Greens is a blend of mango, pineapple, banana, spinach, and spirulina. It's the perfect combination of healthy greens and tropical flavor and tastes a bit addictive even for a green juice. It's light and the fruit balances out the flavor in the greens. It tastes healthy but in a great way!
It's a great source of vitamin C and folate. It is gluten-free, soy-free, plant-based, dairy-free, and has no added sugar. It's just 90 calories.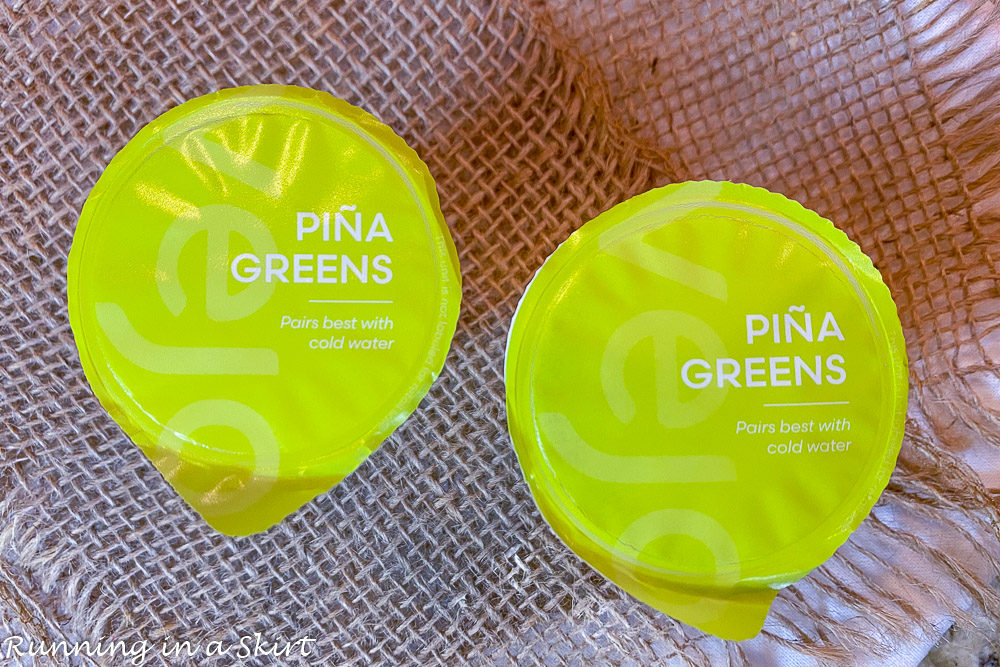 Tropical
Tropical brings the flavors of summer into your cup year-round. It has banana, mango, orange juice, and passion fruit juice for an island flavor explosion. I love this for a little mid-day pick me up which makes me think I'm on vacation.
It is gluten-free, soy-free, plant-based, dairy-free, and has no added sugar. It's just 90 calories.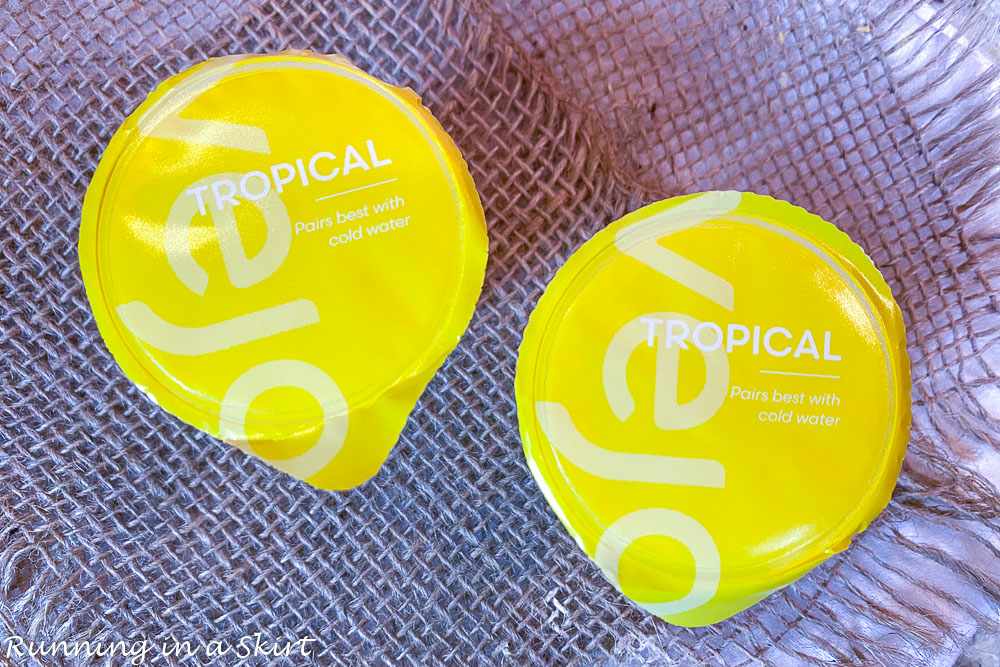 Matcha Latte
The Matcha Latte is so fun! It's the perfect little caffeine boost that's a great alternative to coffee. They paired organic Japanese matcha and organic oat milk to create a blend that is so good. It's creamy, tasty, and filled with antioxidants making it the perfect way to start the day. I like to add a little stevia to mine for a touch of sweetness.
It is gluten-free, soy-free, plant-based, dairy-free, and has no added sugar. It's just 40 calories and tastes amazing.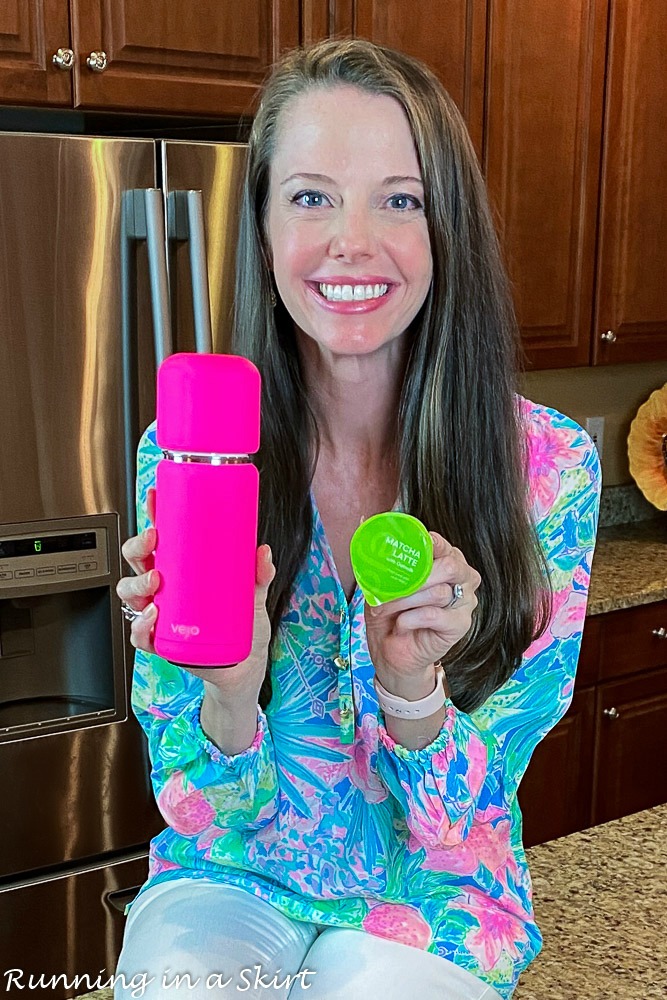 Those are just a few of the variety of blends they offer! They have everything from caffeine-based drinks, vegan protein shakes, and collagen drinks... so make sure to check out all the options.
Vejo Blender Love
The Vejo Blender can even be connected to your smartphone to track your intake and help you easily order more. The drinks are delicious, healthy, and fun. The twins and I are fans!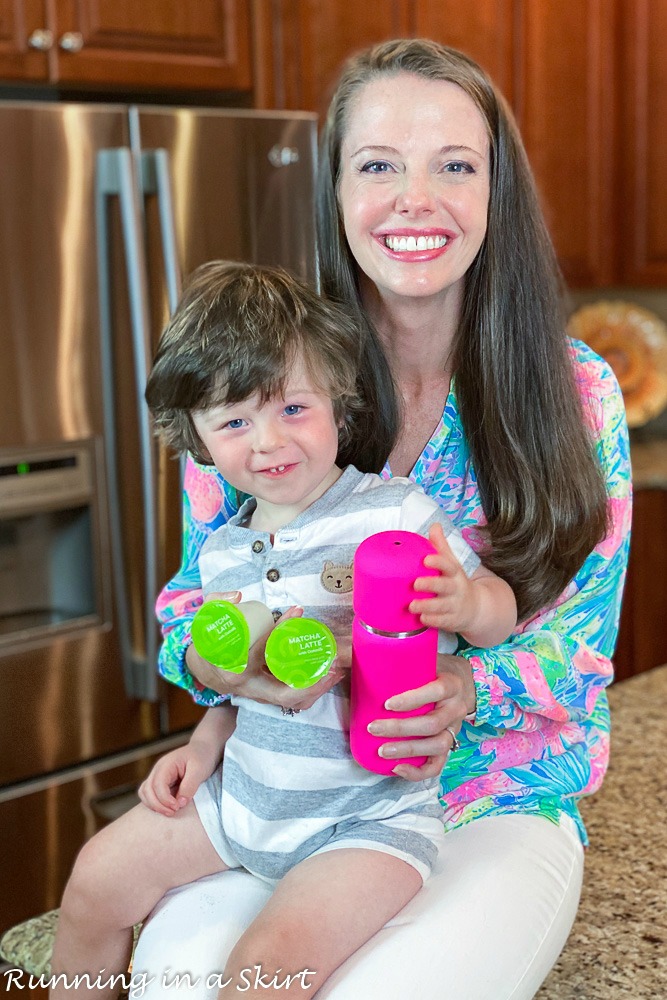 Starter kits with a blender in the color of your choice plus eight blends run about $130. It's a great way to try out some of the most popular drinks and then pick your favorites.
Use my code JULIE8PACK to get an extra FREE 8-pack of blends when getting a starter kit. That's about a $30 savings! Just put a starter kit AND an 8-pack of blends of your choice in your cart when you are checking out and add my code.
Give it a try and let me know what you think!
Pin for later!